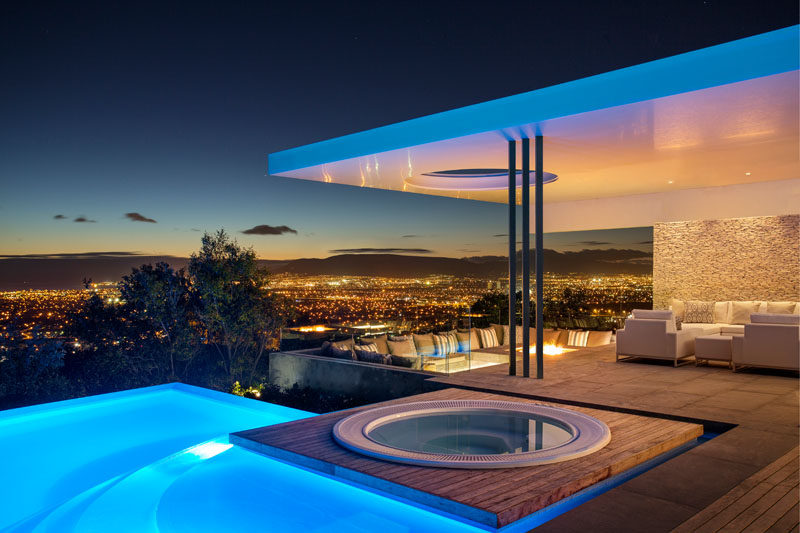 ARRCC have recently completed the City Villa, a modern family house in South Africa, that was inspired by architects like Tadao Ando and the use of geometric forms to sculpt natural light.
The house is made up of rectangular forms that are positioned on top of each other, with some cantilevering out. Upon approaching the house, a wall of stone breaks up the concrete and adds a more natural touch to the home, while the custom-designed brass front door surrounded by glass is like a beacon guiding you to the entrance.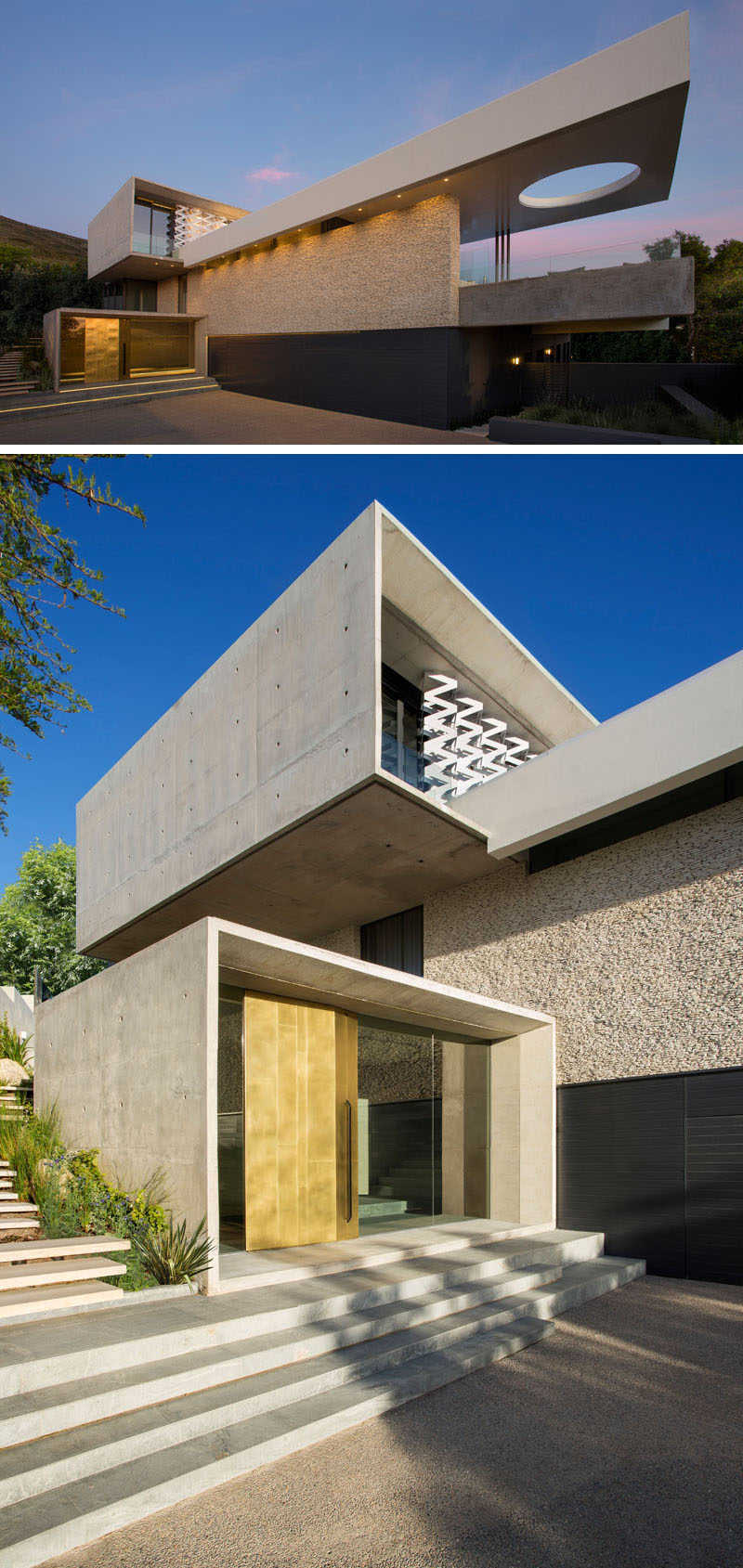 ---
The entrance lobby is surrounded by concrete walls and a matte black steel and bronze screen runs alongside the staircase leading to the main living level.
---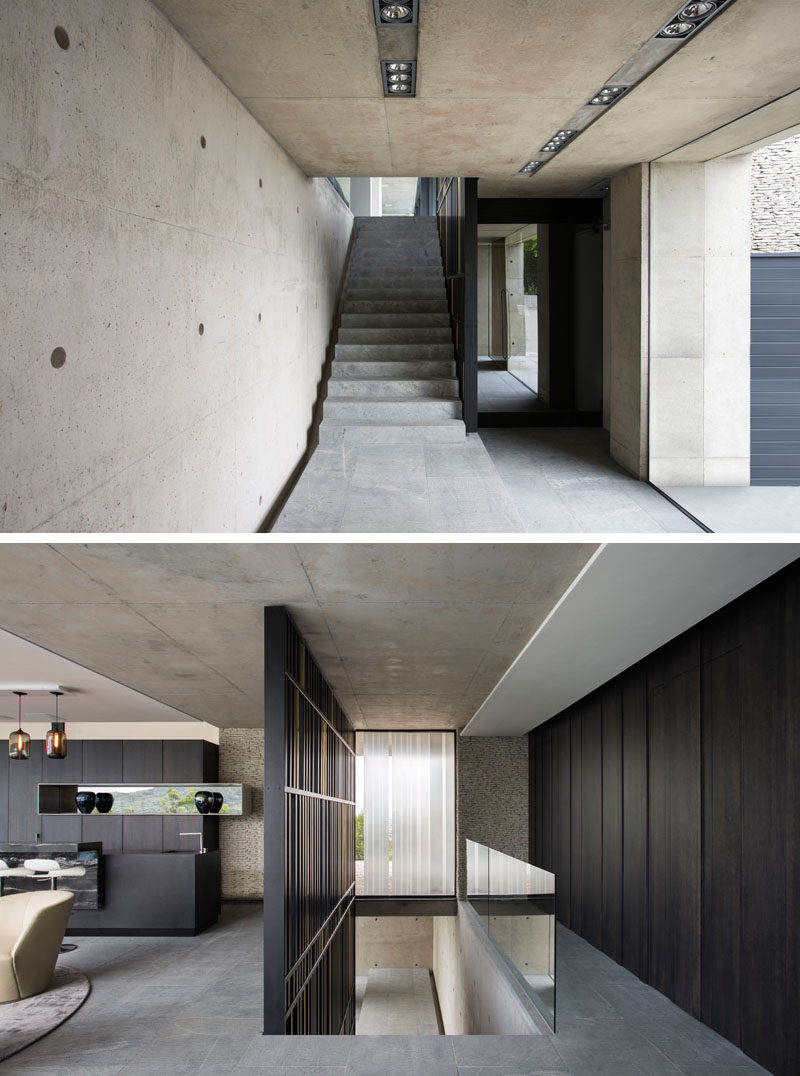 ---
---
The main floor is home to the kitchen and dining area. The matte black Bulthaup kitchen has been paired with a dark countertop, and in the dining room, artistic pendant lights anchor the large dining table and chairs.
---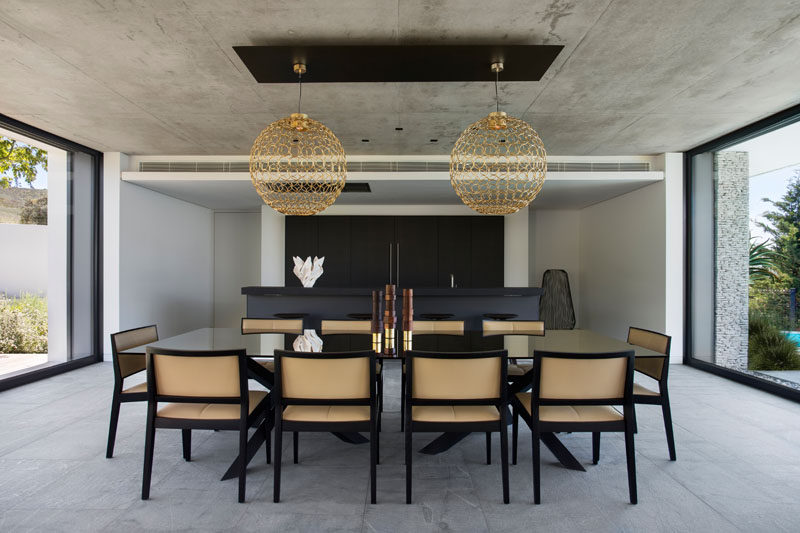 ---
In the formal living room, large sliding glass doors can be opened to enjoy the breeze, and on a cooler night, a fireplace positioned within a white partition wall adds warmth.
---
---
In the less formal living room, sliding glass pocket doors open up to the backyard and swimming pool, and a comfortable L-shaped couch provides a place to watch a movie.
---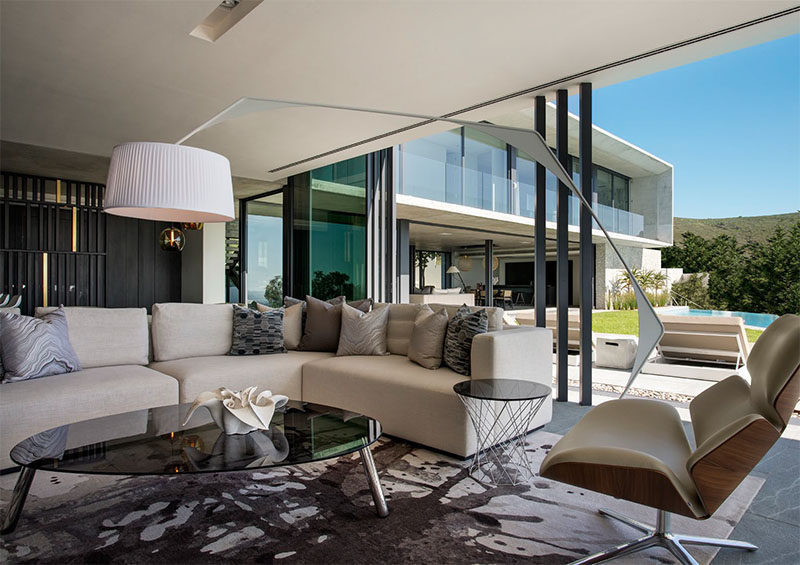 ---
Outside, lush landscaping surrounding the pool and Jacuzzi helps to create a Zen garden feel, while a line of sun beds are great for relaxing.
---
---
Next to the pool is a sunken lounge and entertainment area with outdoor furniture that wraps around a fireplace. An overhang from the upper floor of the home provides shade, while the skylight sculpts the natural light.
---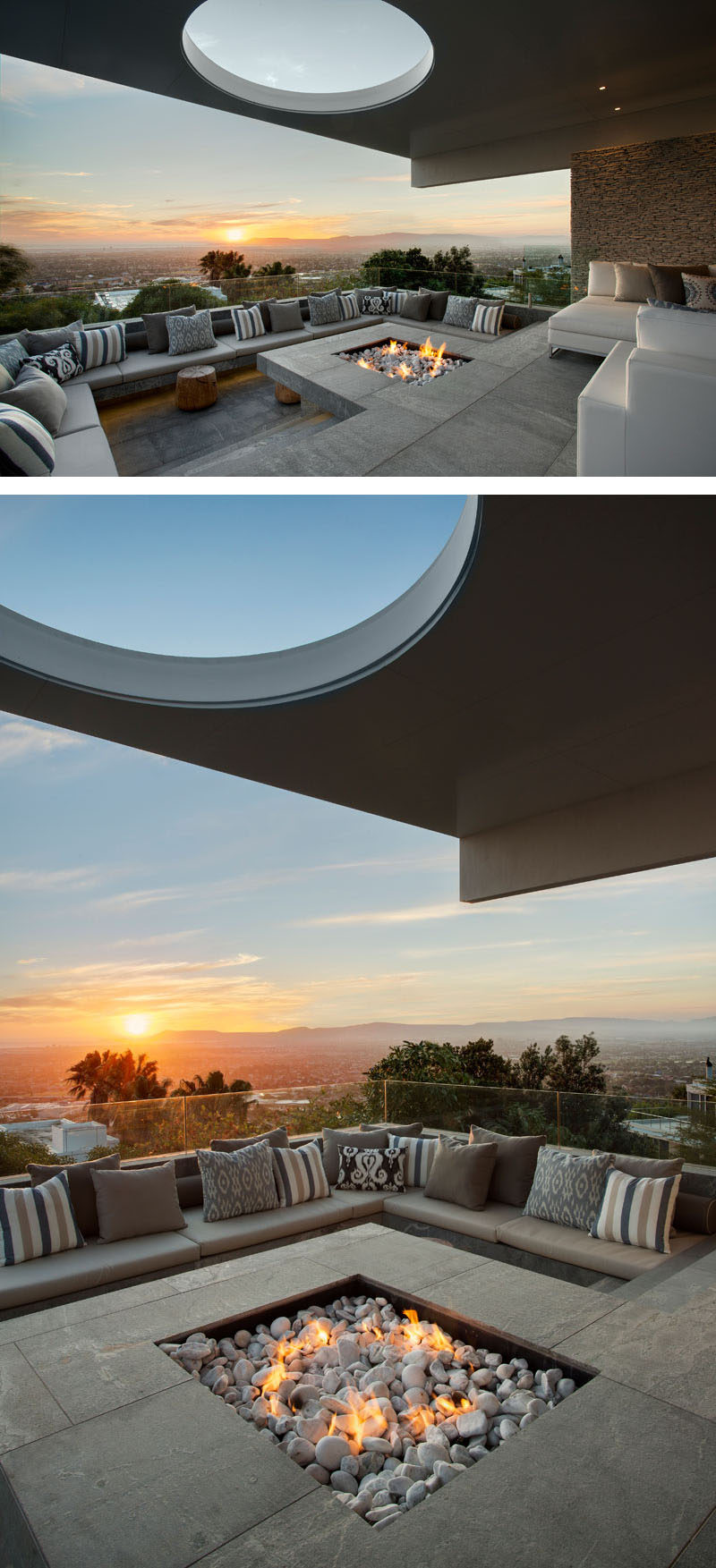 ---
Upstairs there are multiple bedrooms with views of the city through their large glass windows and doors. In the master bedroom, sculptural wood pendant lights hang beside the bed, while the bathroom is completely open to the bedroom.
---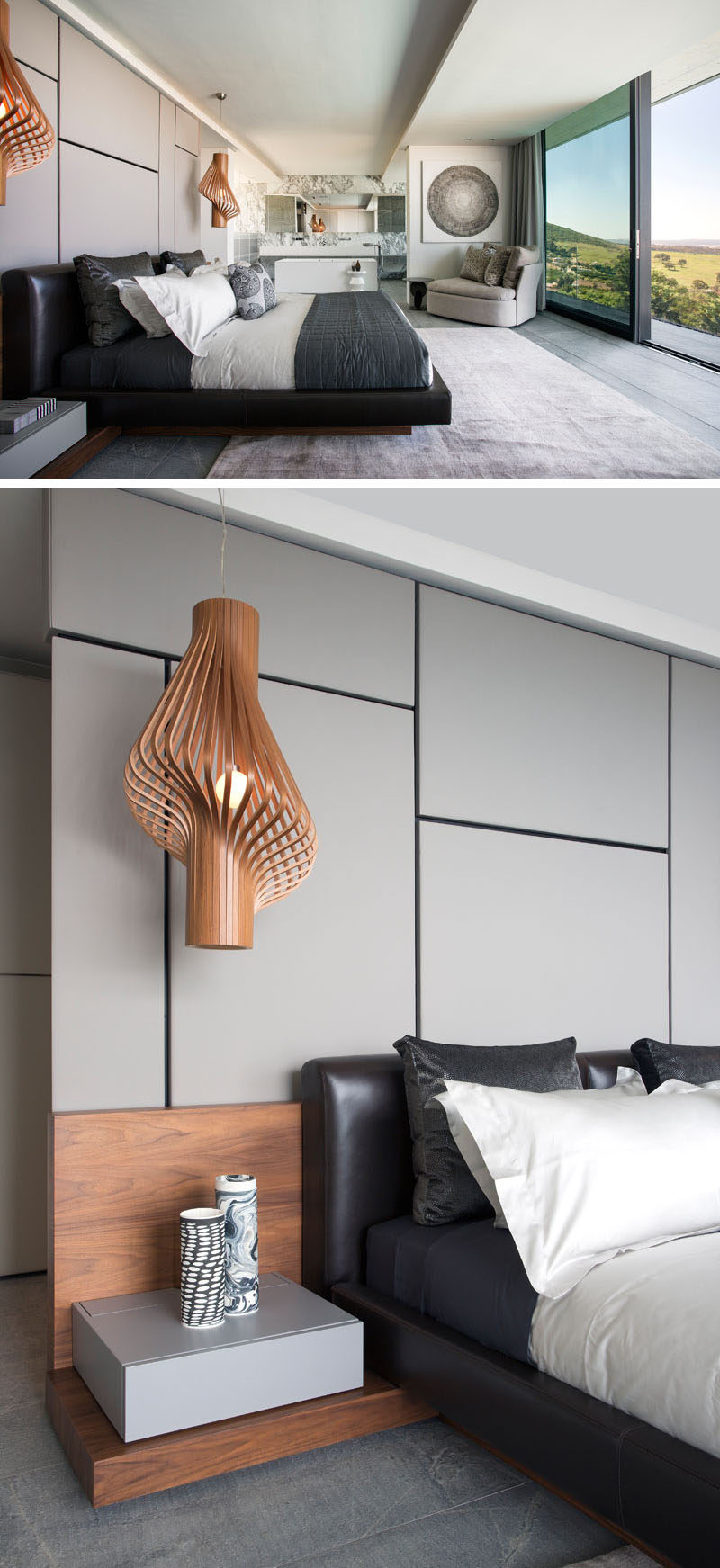 ---
At the end of the master bedroom is the bathroom with an open-plan layout. In the middle of the bathroom is a freestanding bathtub, while the vanity extends into the large, glass enclosed shower that enjoys views of the city.
---