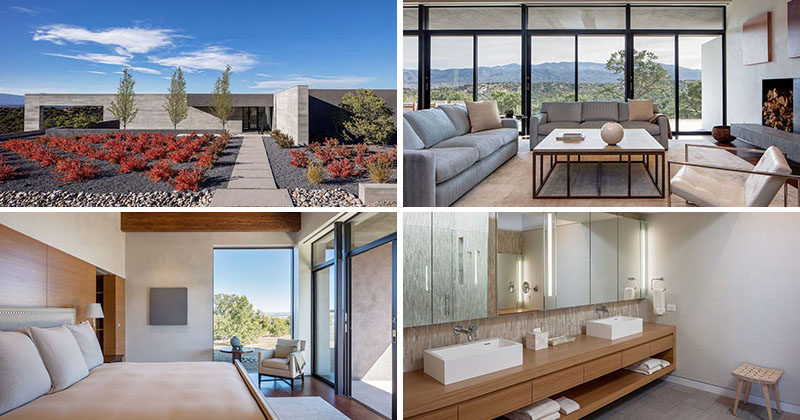 Specht Architects have recently completed this modern home in Santa Fe, New Mexico, that's organised around two perpendicular board-formed concrete walls.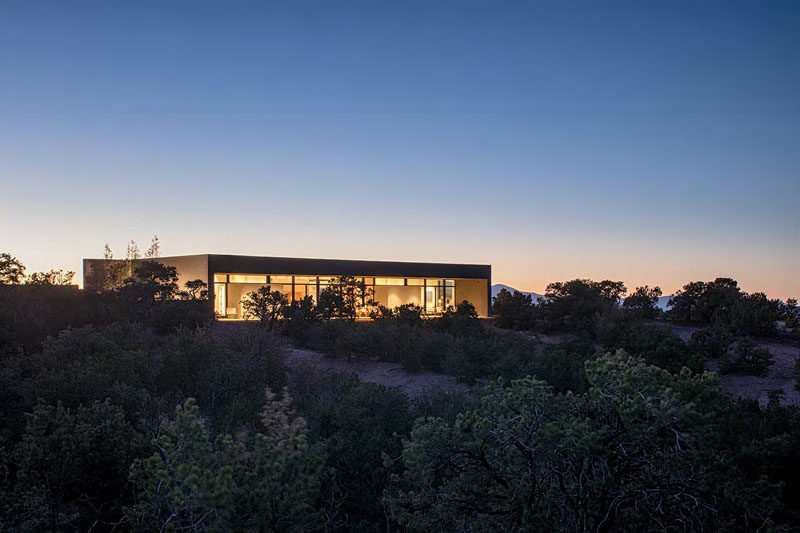 ---
Landscape architect James David designed the gardens all around the home, with rows of colorful plants and dark gravel making the light path stand out.
---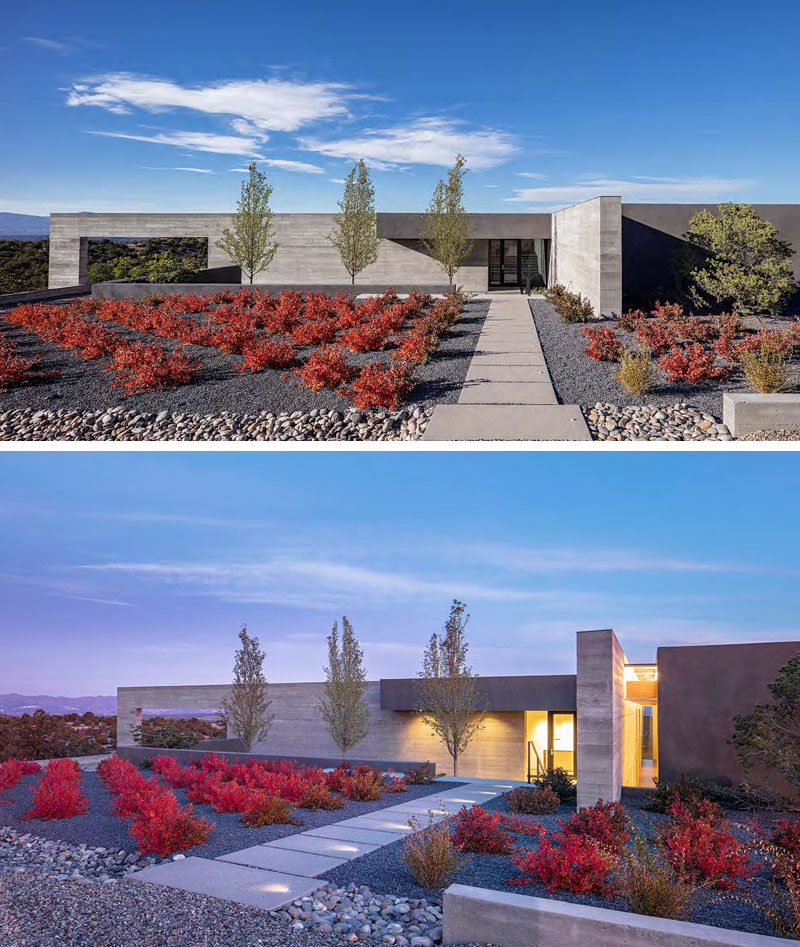 ---
Stepping down from the path, which is lit up at night, you reach a recessed courtyard with a simple water feature.
---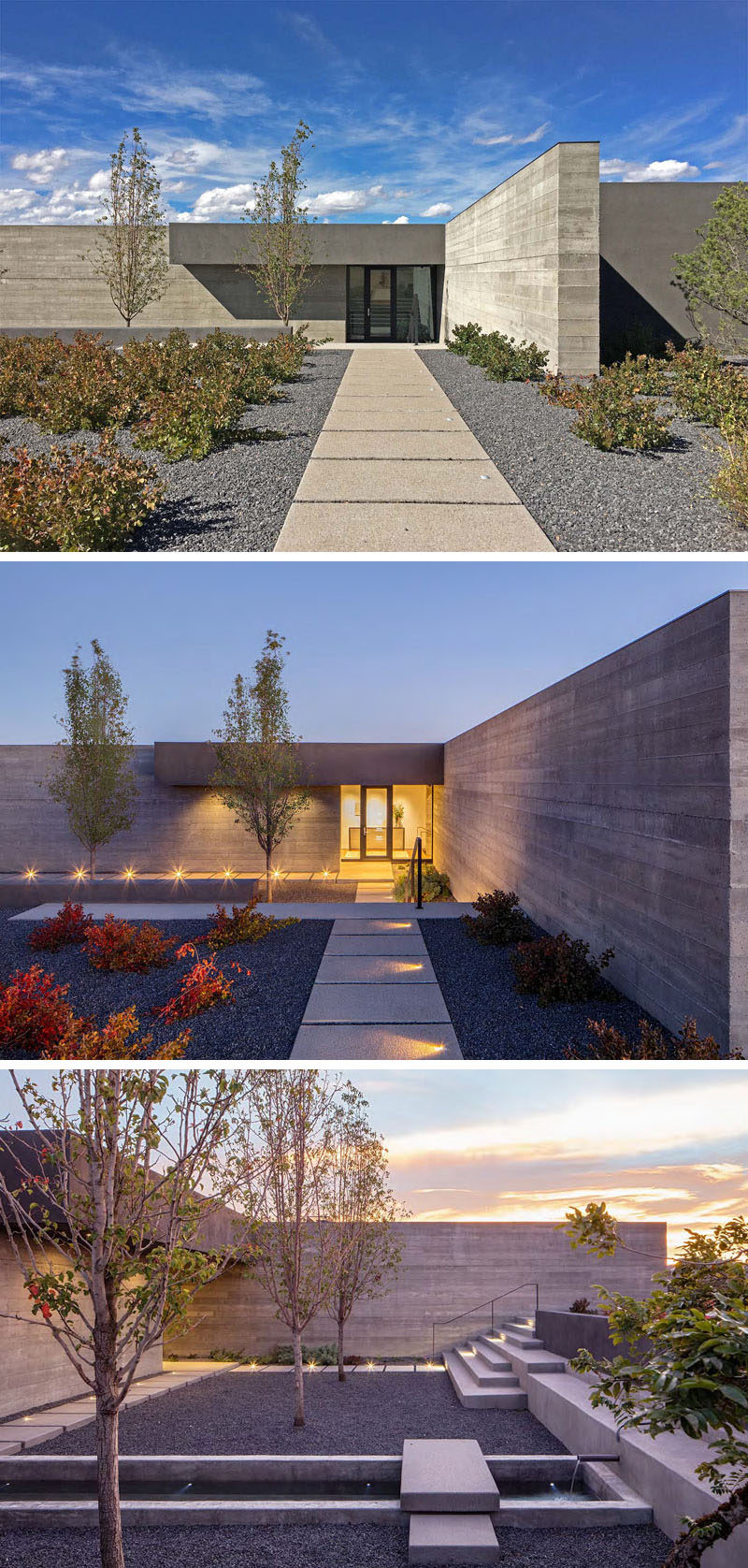 ---
Just before walking through the front door, there's a small built-in concrete bench with a window that gives a glimpse of the interior.
---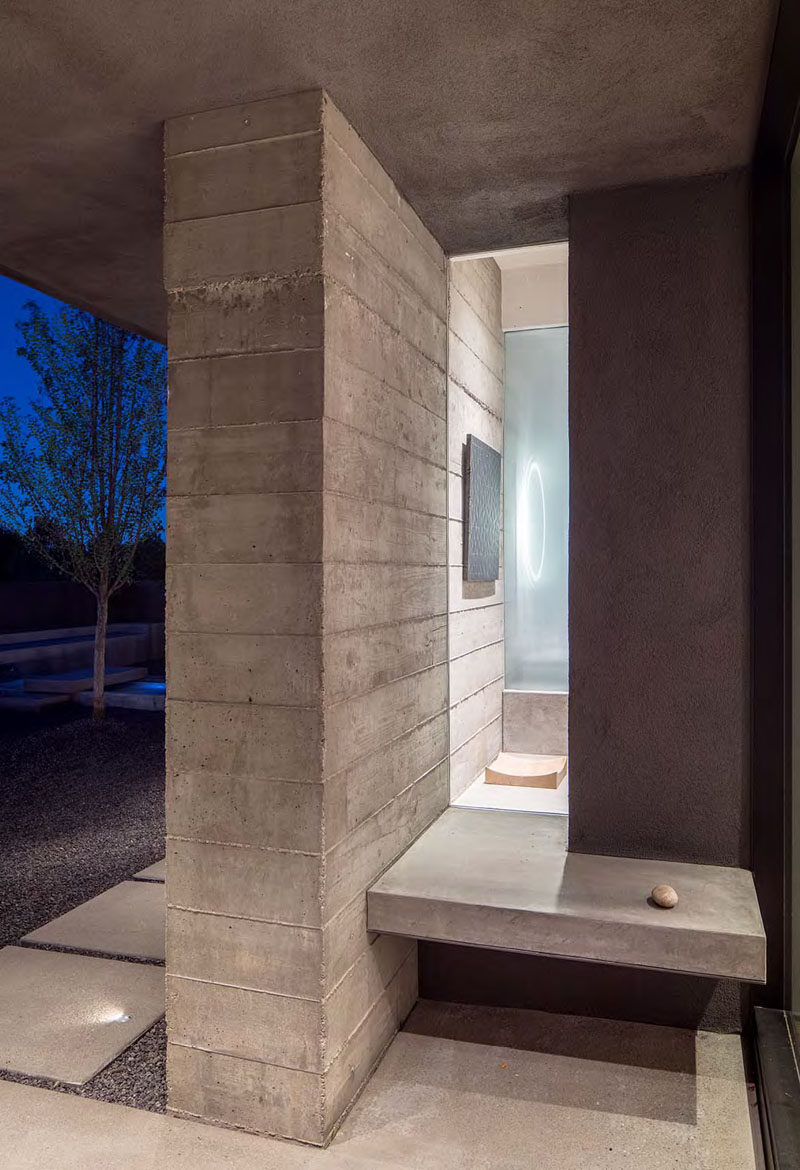 ---
Stepping inside, there's a foyer that leads to the living room. From this angle, you can see part of one of the board-formed concrete walls.
---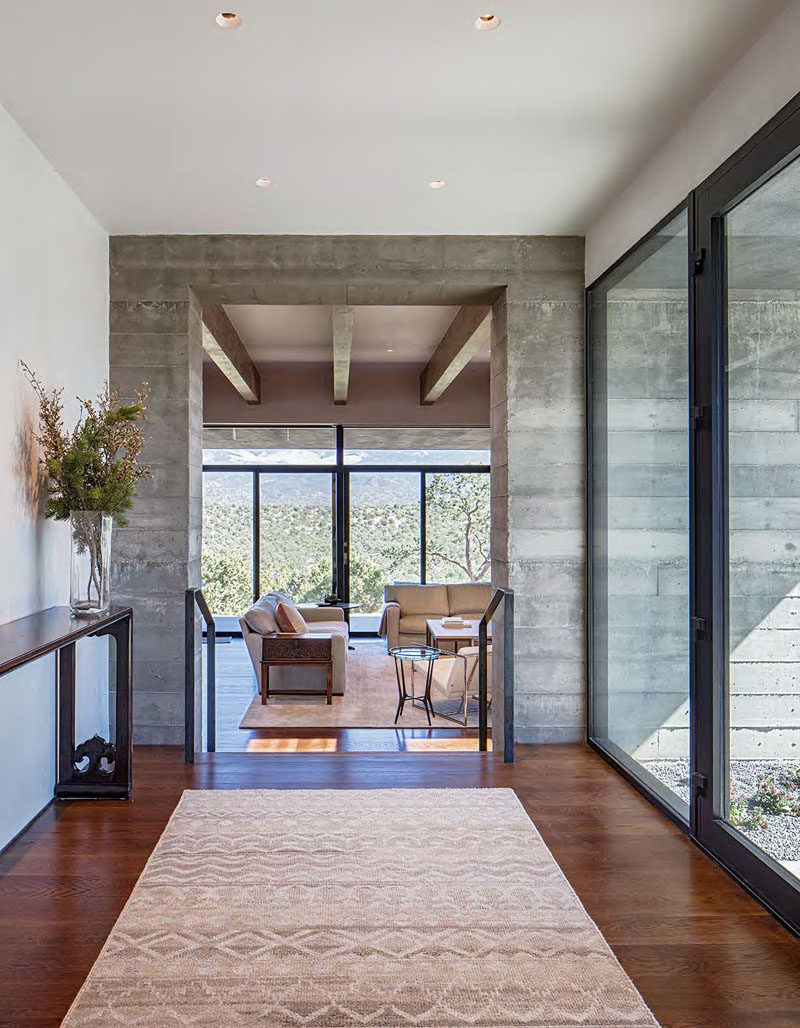 ---
Stepping down from the foyer, sunlight shines through a narrow skylight that runs the entire length of one of the walls (125ft), and casts shadows throughout the day.
---

---
The architects worked together with interior designer Norine Hayes, to create a simple, elegant and comfortable space. The living room has panoramic views of the Sangre de Christos mountains through the large windows and sliding doors.
---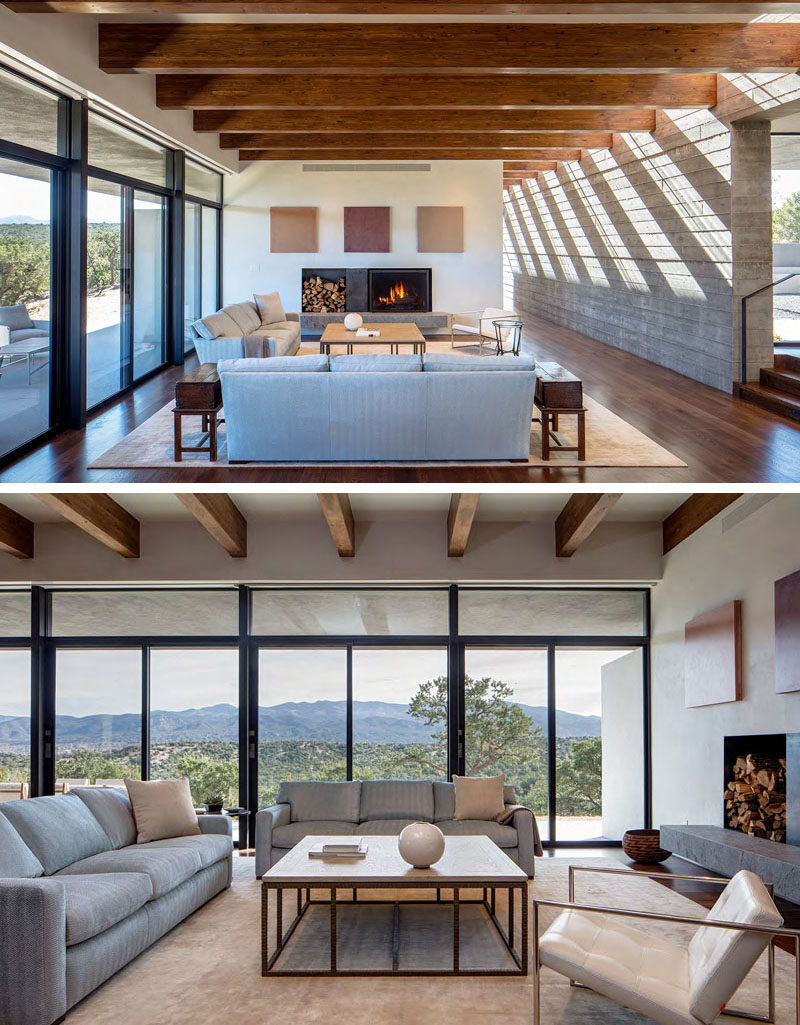 ---
Around the corner from the living room is the kitchen, where wood cabinets are broken up by white countertops, tiles and additional cabinets. A small stainless steel island ties in with the stainless steel appliances.
---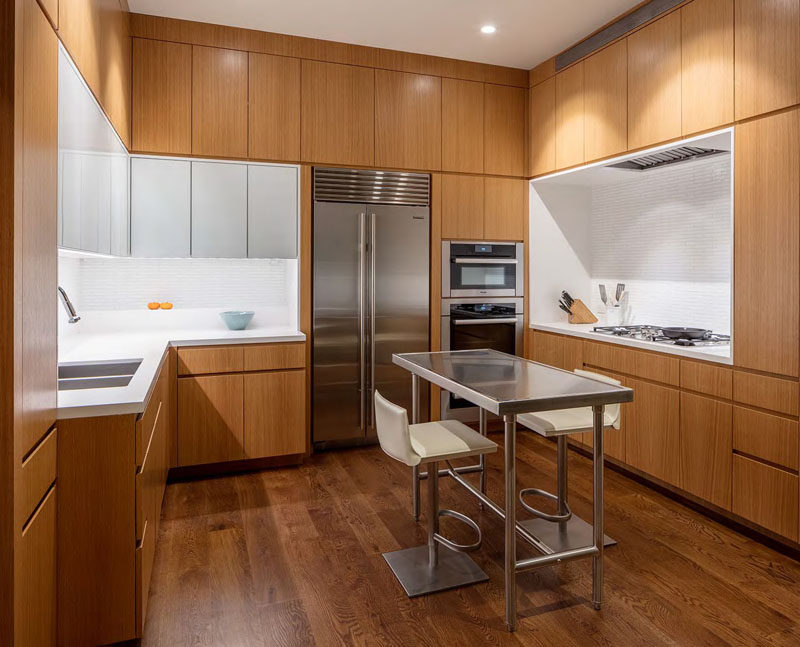 ---
Just off the kitchen is a covered outdoor dining area that's accessed through two sliding doors that open on the corner.
---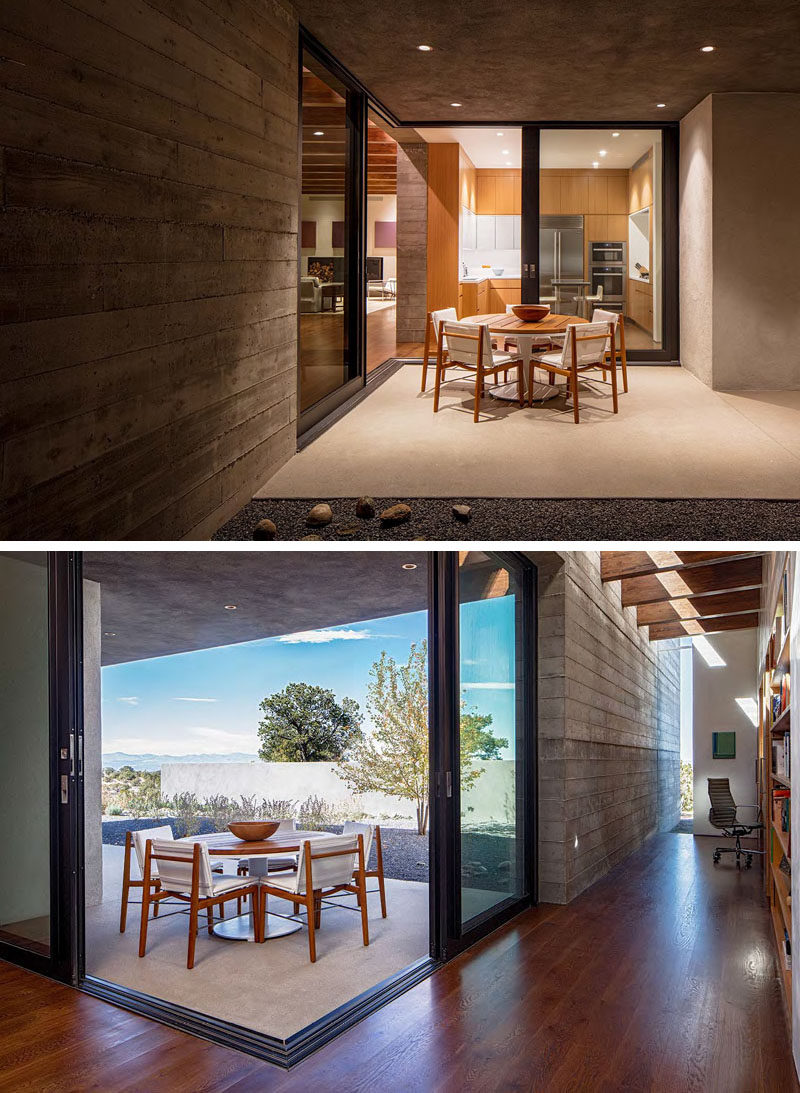 ---
Next to the outdoor dining area and back inside, there's a home office in the hallway, with a built-in wood bookshelf and a desk. This hallway also leads to the master bedroom.
---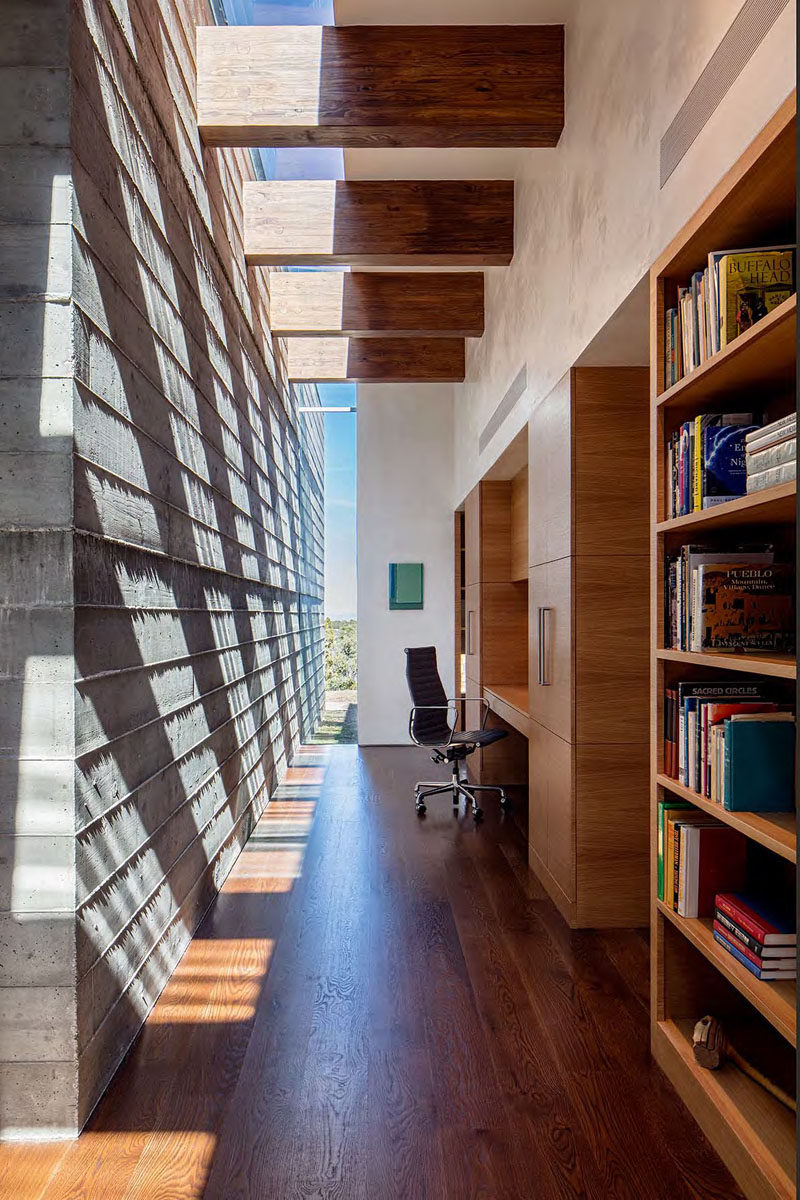 ---
In the master bedroom, large windows provide picturesque views of the surrounding landscape, and sliding glass doors allow the home owner to enjoy the porch directly from their bedroom.
---

---
In the master bathroom, natural light from the clerestory window filters through to the space, while large mirrors fill the width of the wall. A floating wood double-sink vanity has plenty of drawer space and open storage.
---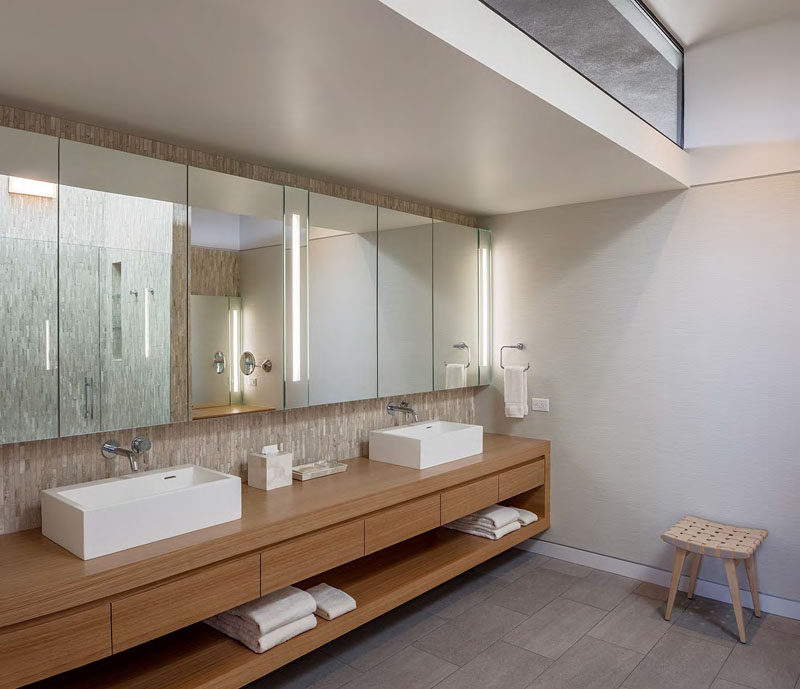 ---
In the guest bedroom, the concrete and white walls are broken up by the use of dark wood beams, shelves and flooring.
---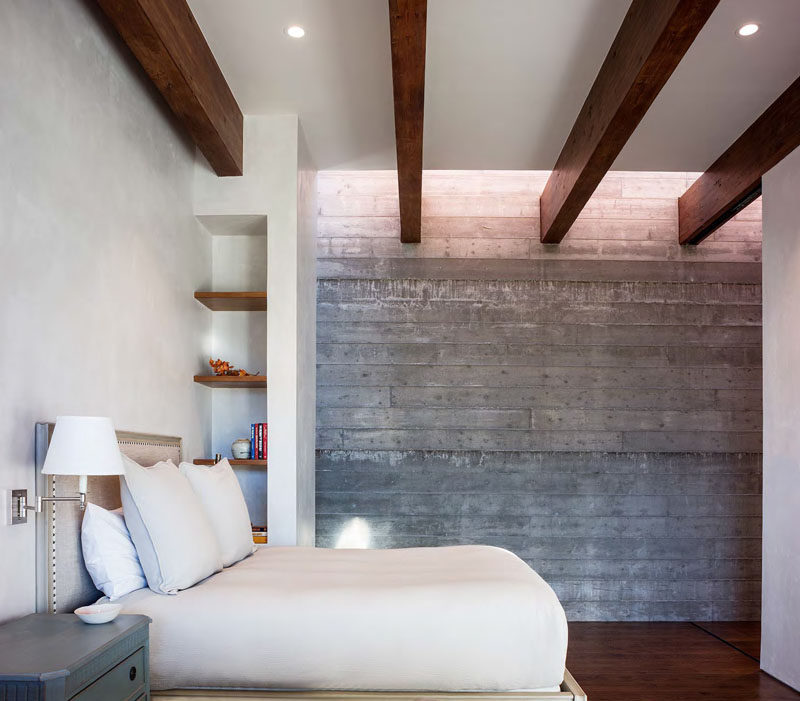 ---
Outside the rear of the home is a porch that runs the length of the house. The outdoor porches are shaded by a cantilevered roof, provide a space to relax out of the sun.
---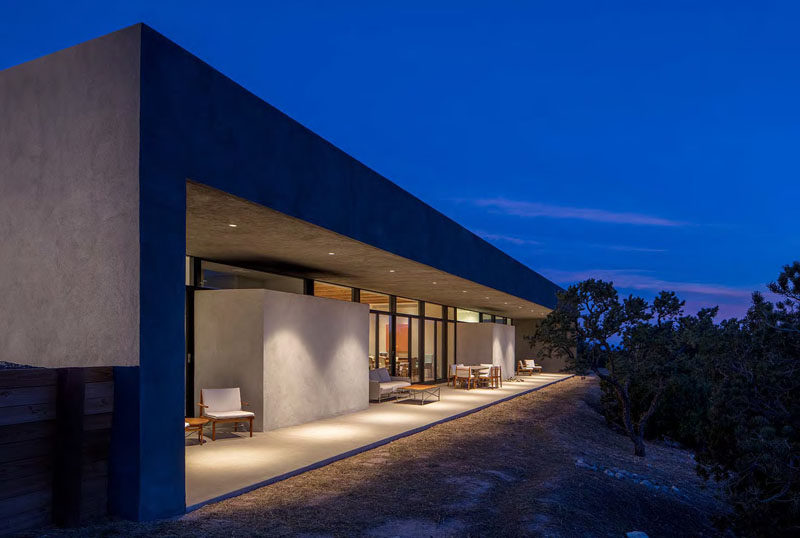 Photography by Taggart Sorensen | Contractor: Wolf Corp.
---
Here's a look at the floor plan of the home, so you can see the two perpendicular concrete walls that run throughout the home.
---