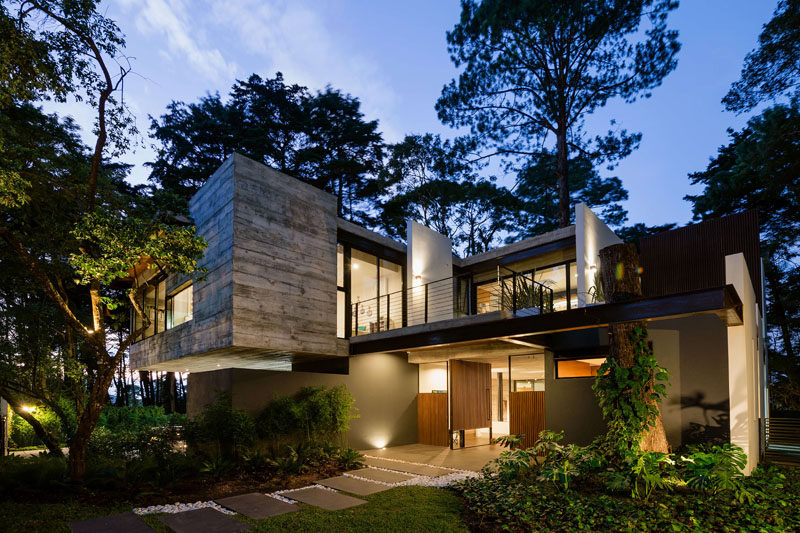 Paz Arquitectura have designed the LP2 House, a modern residence located in a forest in the outskirts of Guatemala City in Guatemala.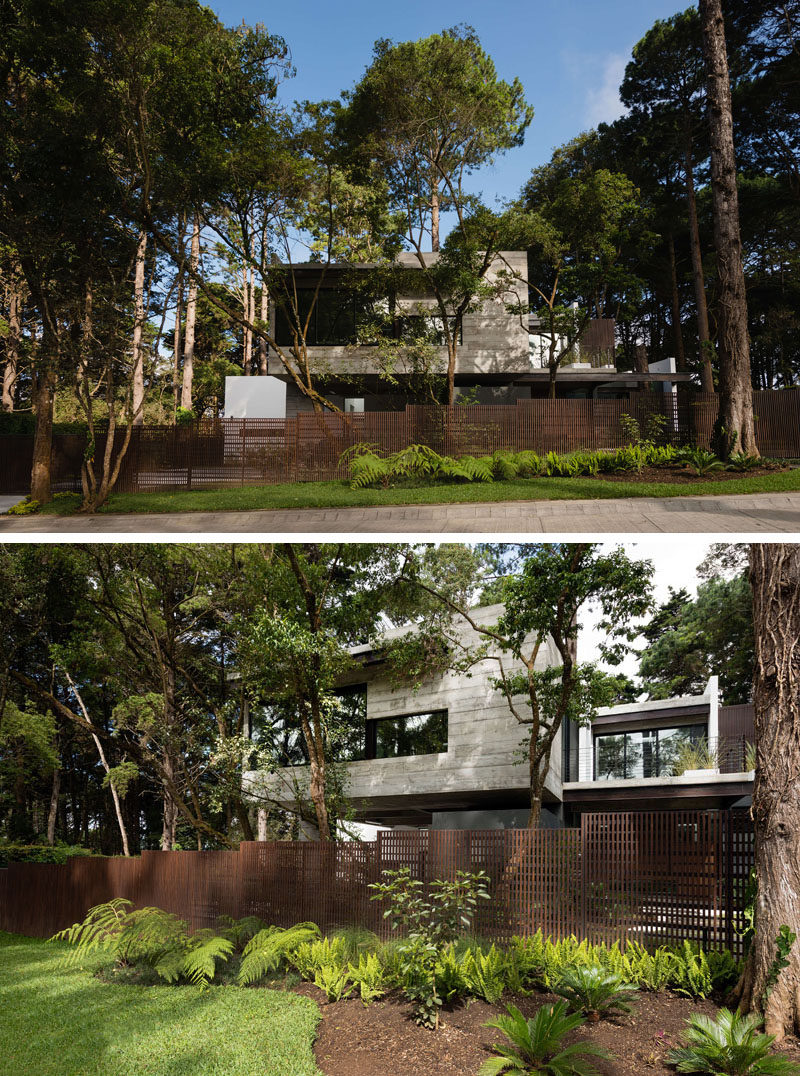 ---
A large pivoting wood and glass front door welcomes people to the house. Once inside, the wood flooring featured throughout the home contrasts the exposed concrete ceilings.
---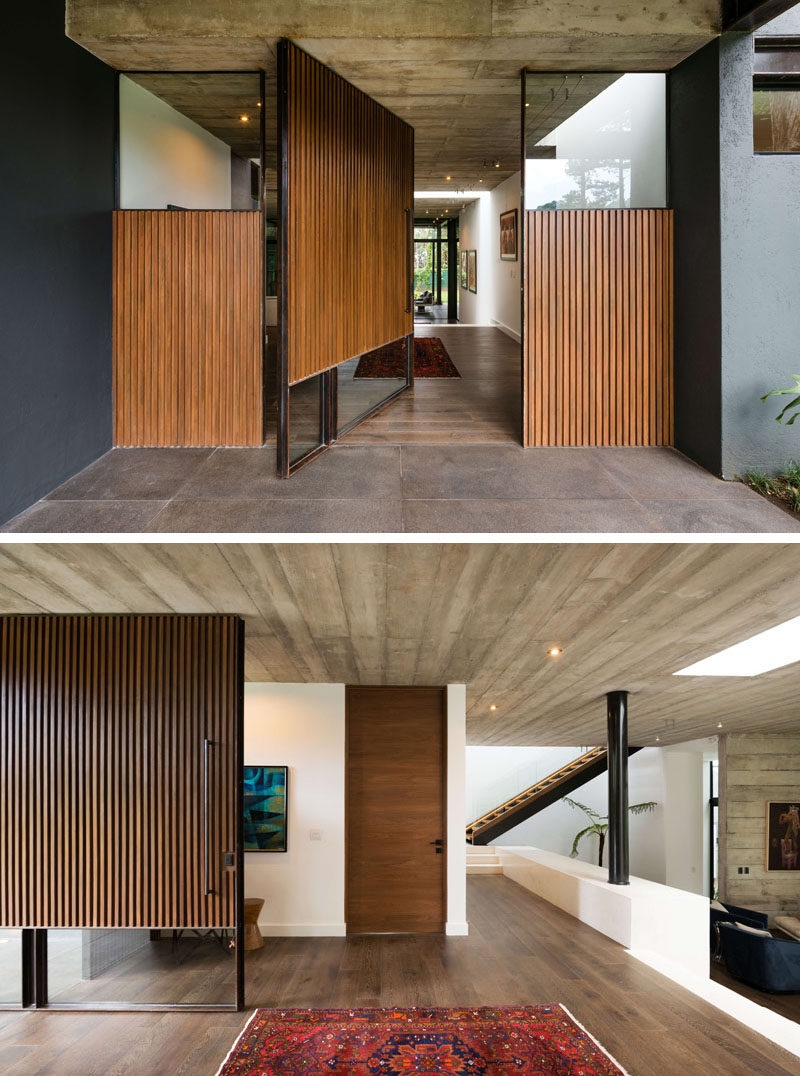 ---
The house is divided into two floors, the main floor is dedicated to the social areas of the house, while upstairs are the more private areas, like bedrooms and bathrooms.
Steps, made from concrete poured in place, lead down to the living room that features a fireplace, whose hearth is integrated into the steps.
---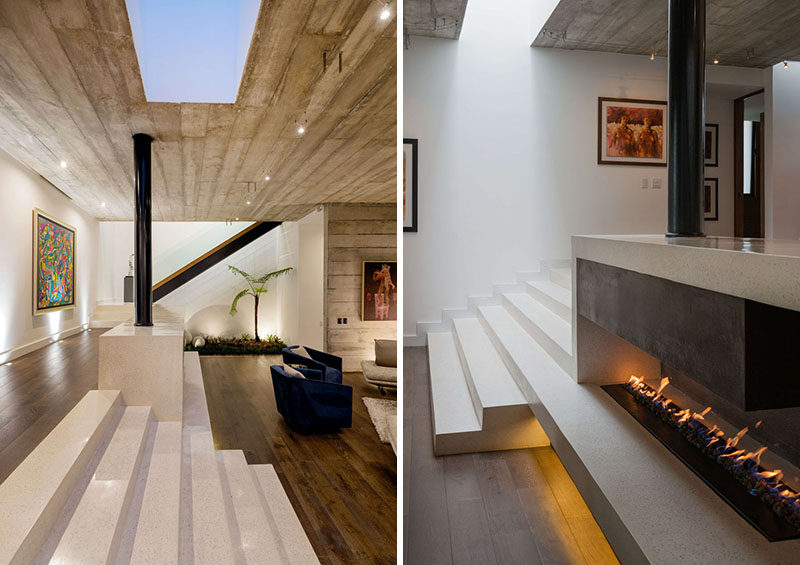 ---
The living room has a skylight to add natural light, while large sliding doors open to the outdoors.
---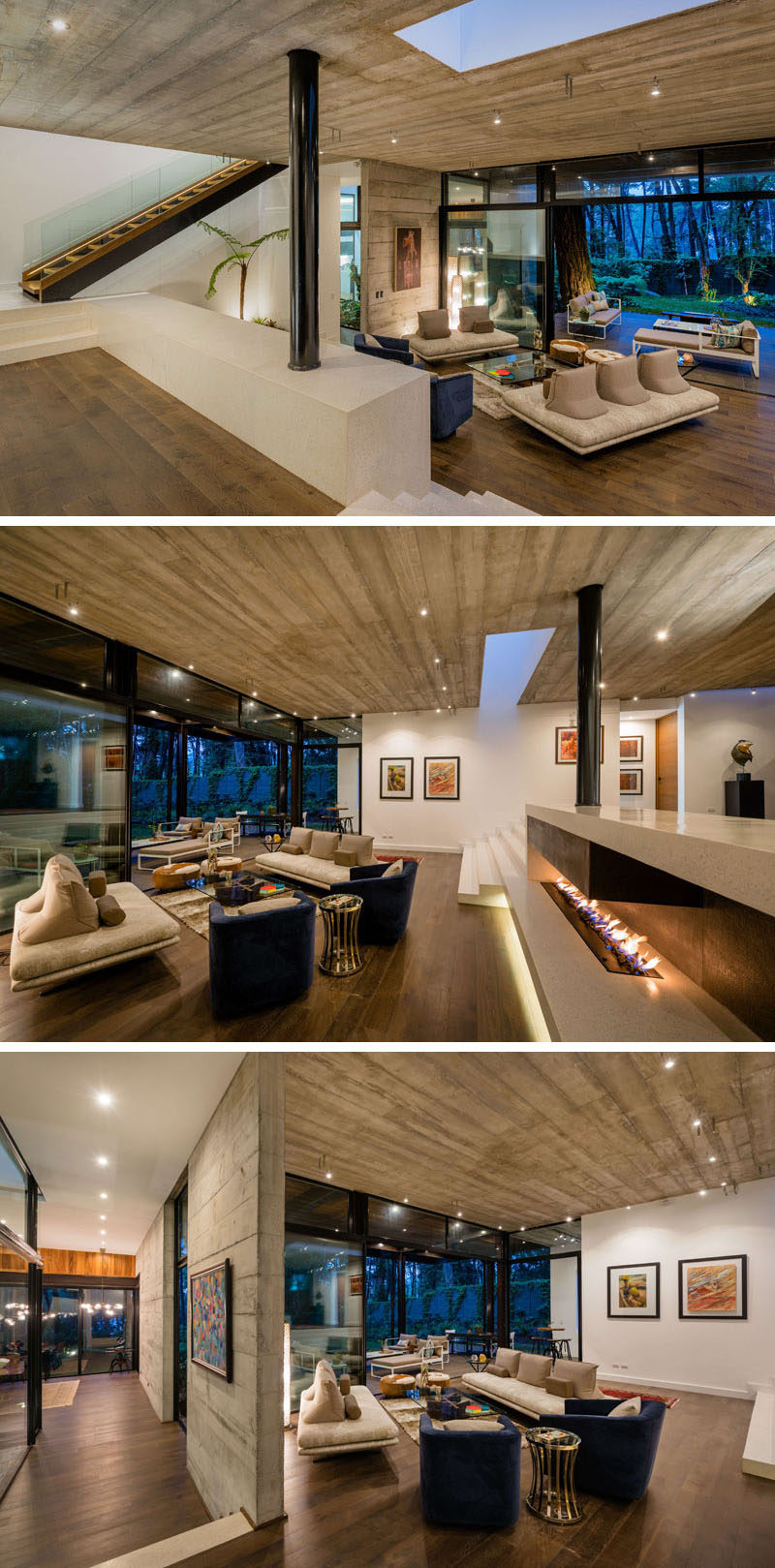 ---
Outside, there's a covered patio with a wood ceiling. The patio is home to an outdoor lounge and dining area.
---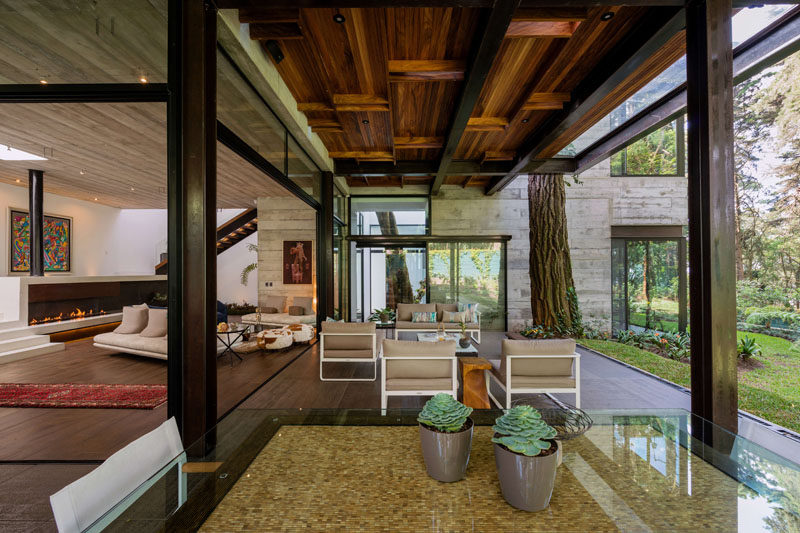 ---
All the trees on the site were kept and become part of the layout in the design. In the backyard, the tall trees are highlighted are night.
---
---
Back inside, and there's a dining room with a wall of windows providing views of the backyard. The dining table is anchored in the room by the use of a large rug.
---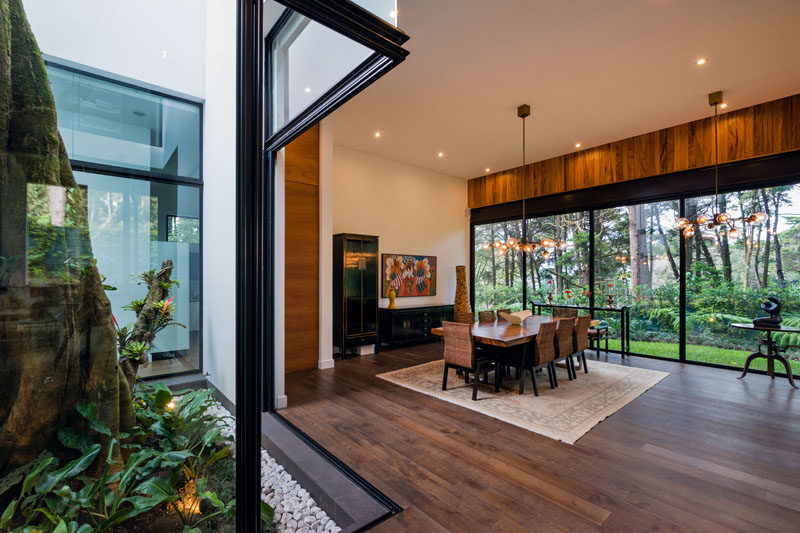 ---
Some spaces in the house, like the one below, are dedicated to a tree that the architects kept and worked around, making it a unique feature of the home. The house is also open in strategic spots to generate light wells to illuminate the house in strategic places.
---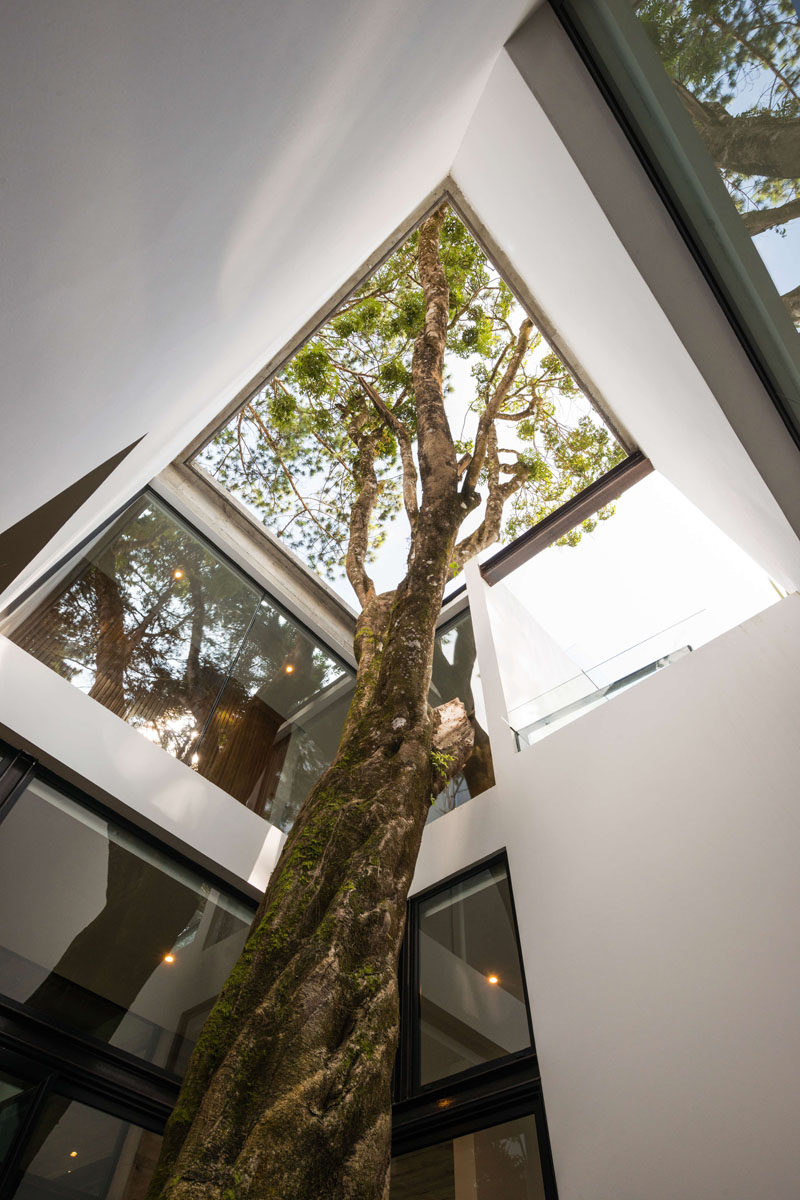 ---
Wood and steel stairs with a glass handrail, located by the front door, lead up to the bedrooms.
---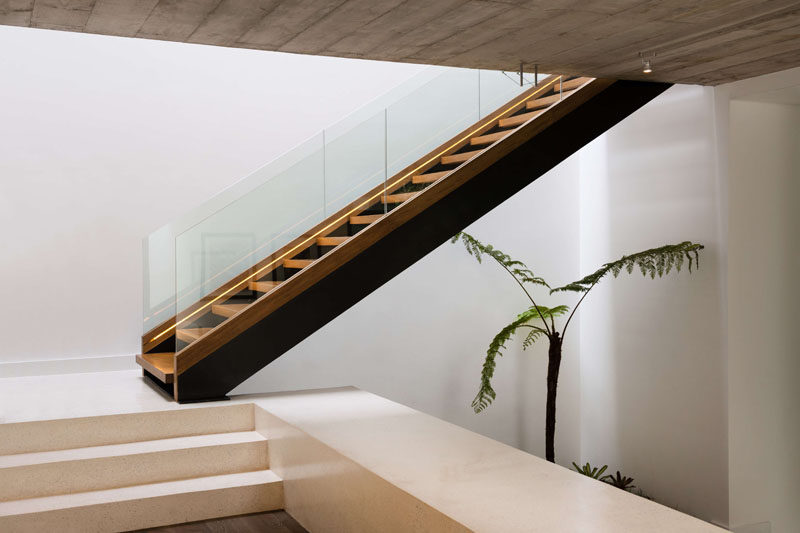 ---
In the master bathroom, a large mirror helps to reflect the light from the window.
---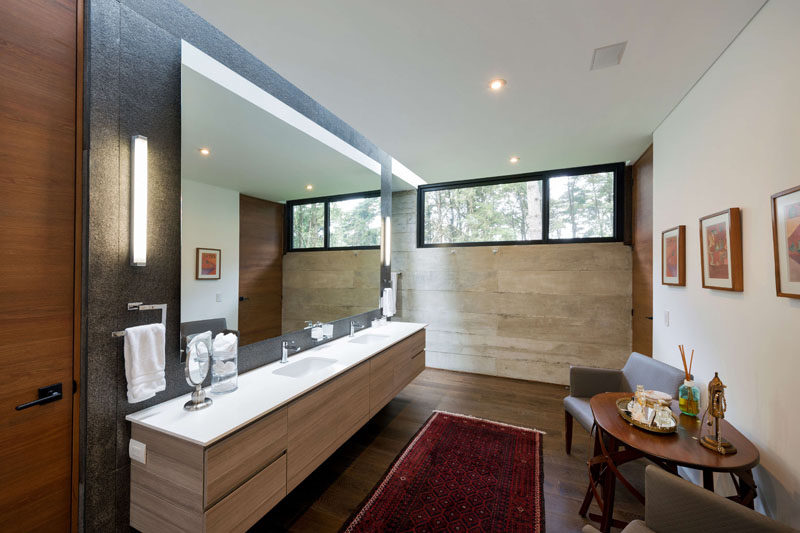 ---
In another bathroom, white hexagon tiles cover the walls helping to keep the smaller bathroom bright.
---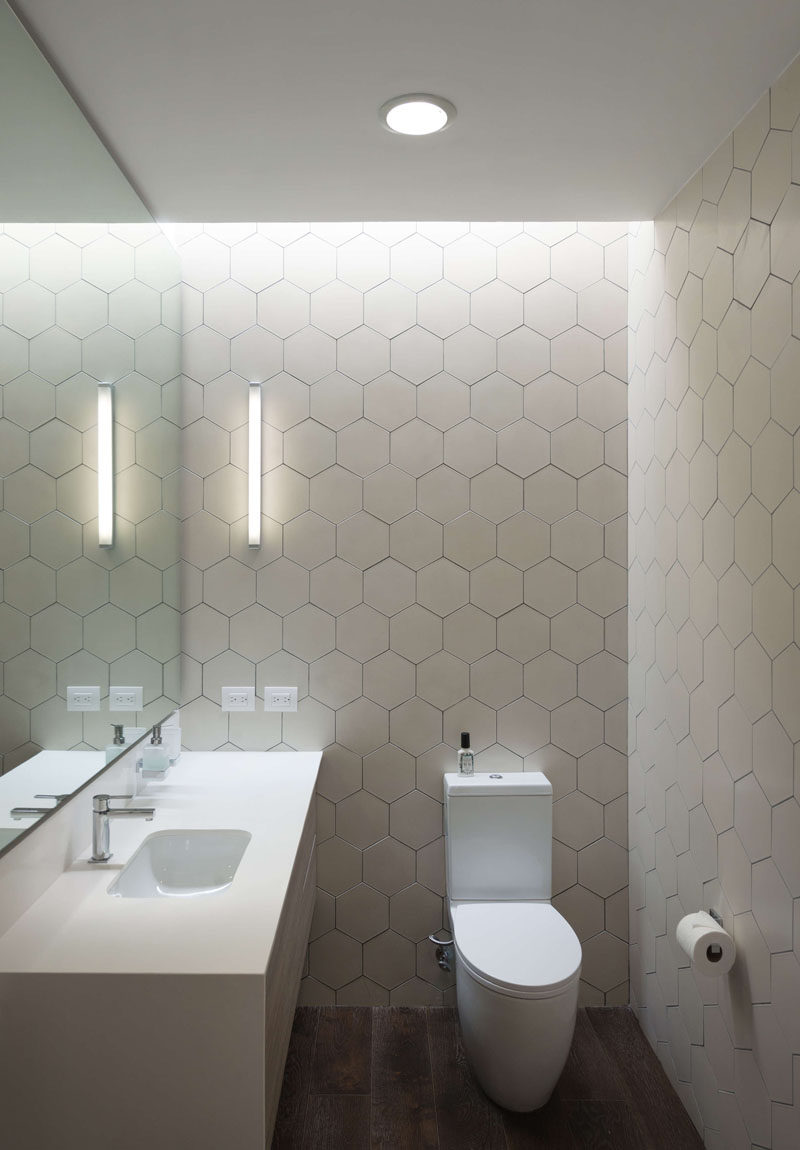 Photography by Andres Asturias | Design: Paz Arquitectura – Alejandro Paz | Contributors: Eva Muñoz, Axel Mendoza | Construction: Conarq
---