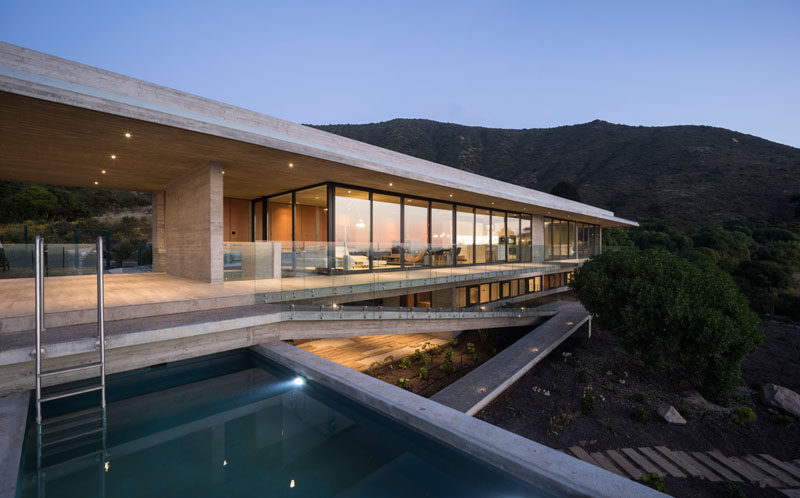 Felipe Assadi Arquitectos have designed House H, a modern concrete house that's located within the hills of Zapallar, Chile.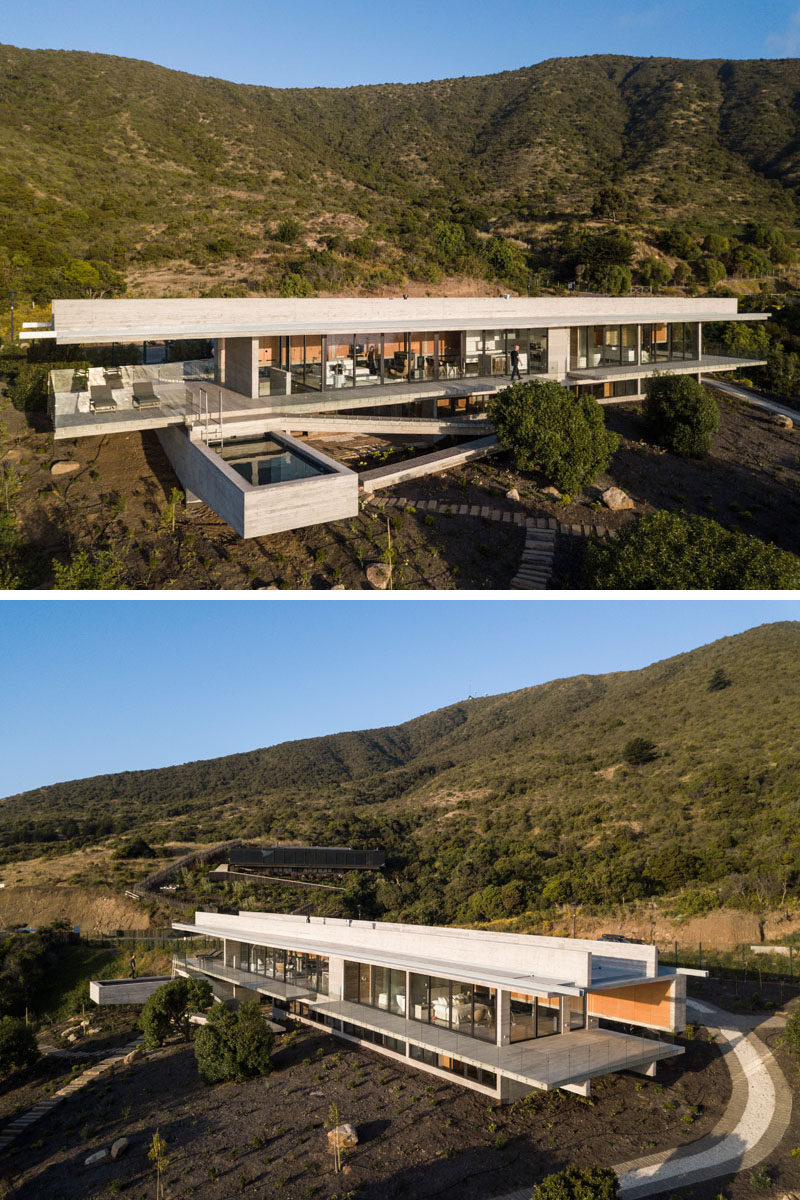 ---
The reinforced concrete structure is composed of a succession of longitudinal and transverse beams that work together to generate a single structural piece.
---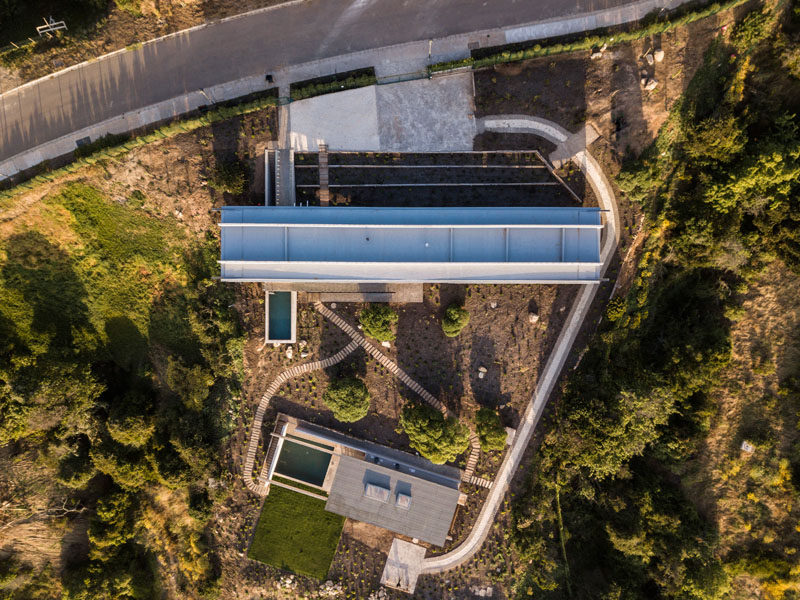 ---
Starting from the top down, the ceiling slab hangs from two main longitudinal beams on a north-south orientation, that measure in at 134 feet (41m) long and 4 1/2 feet (1.4m) high.
---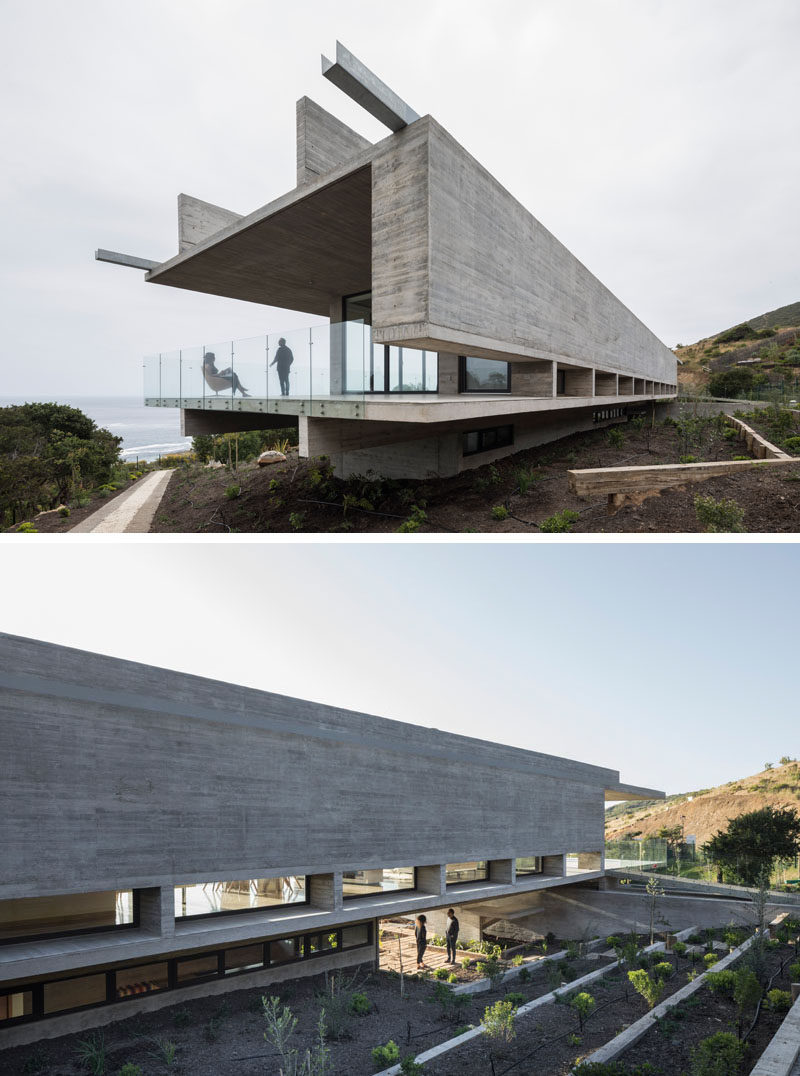 ---
The beams are supported by only 4 walls, creating large, 7-meter long cantilevers at both ends. The system rests on two other longitudinal beams of the same length, located under the floor slab.
A bridge leads to one end of the house, and a covered area provides a place to enjoy the view in the shade.
---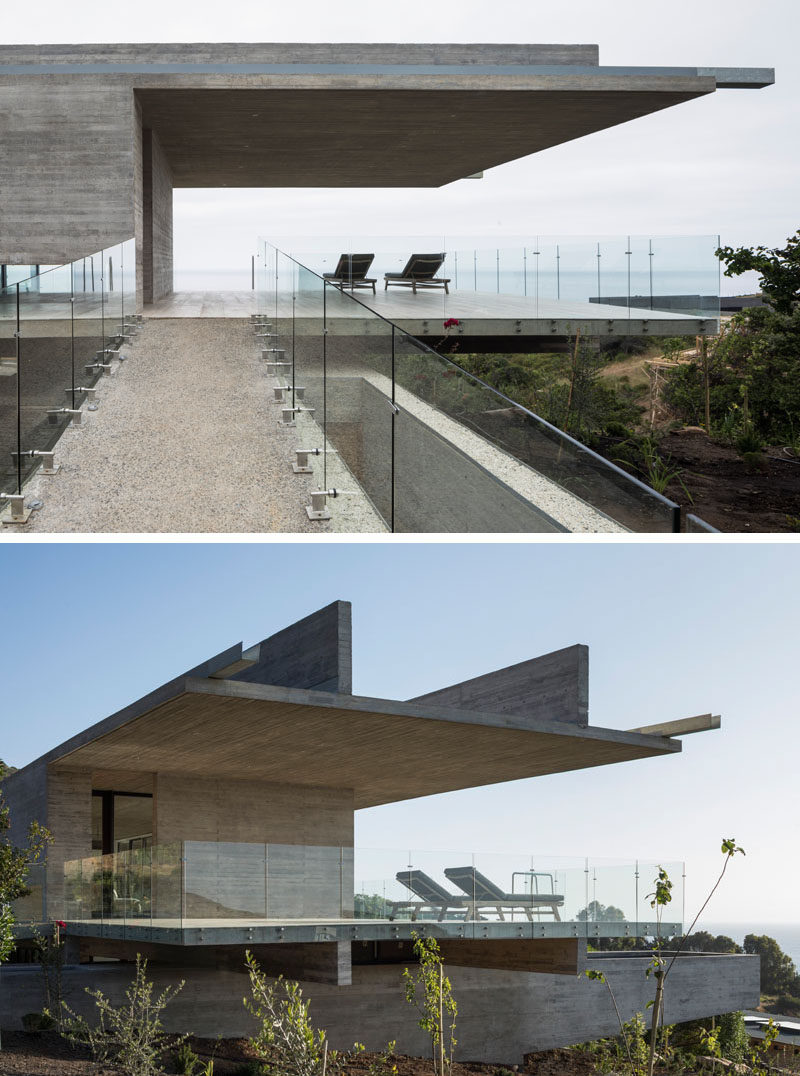 ---
A concrete wall with an opening leads to the glass front door.
---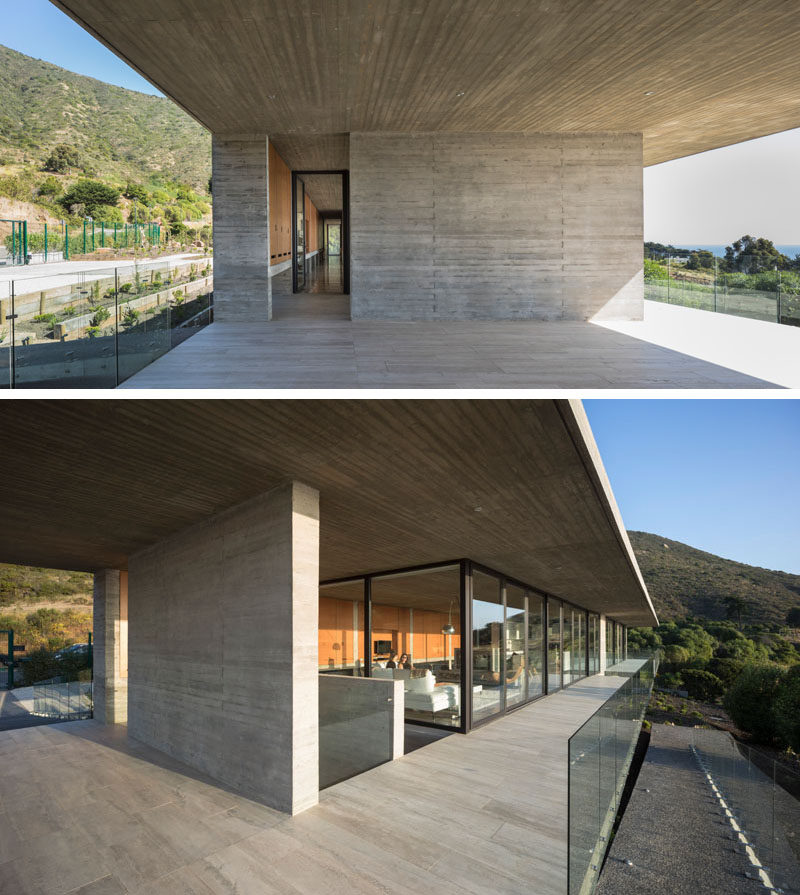 ---
Inside, the concrete structure is heavily featured, while a wall of wood cabinetry and wood flooring add a natural touch to the interior.
---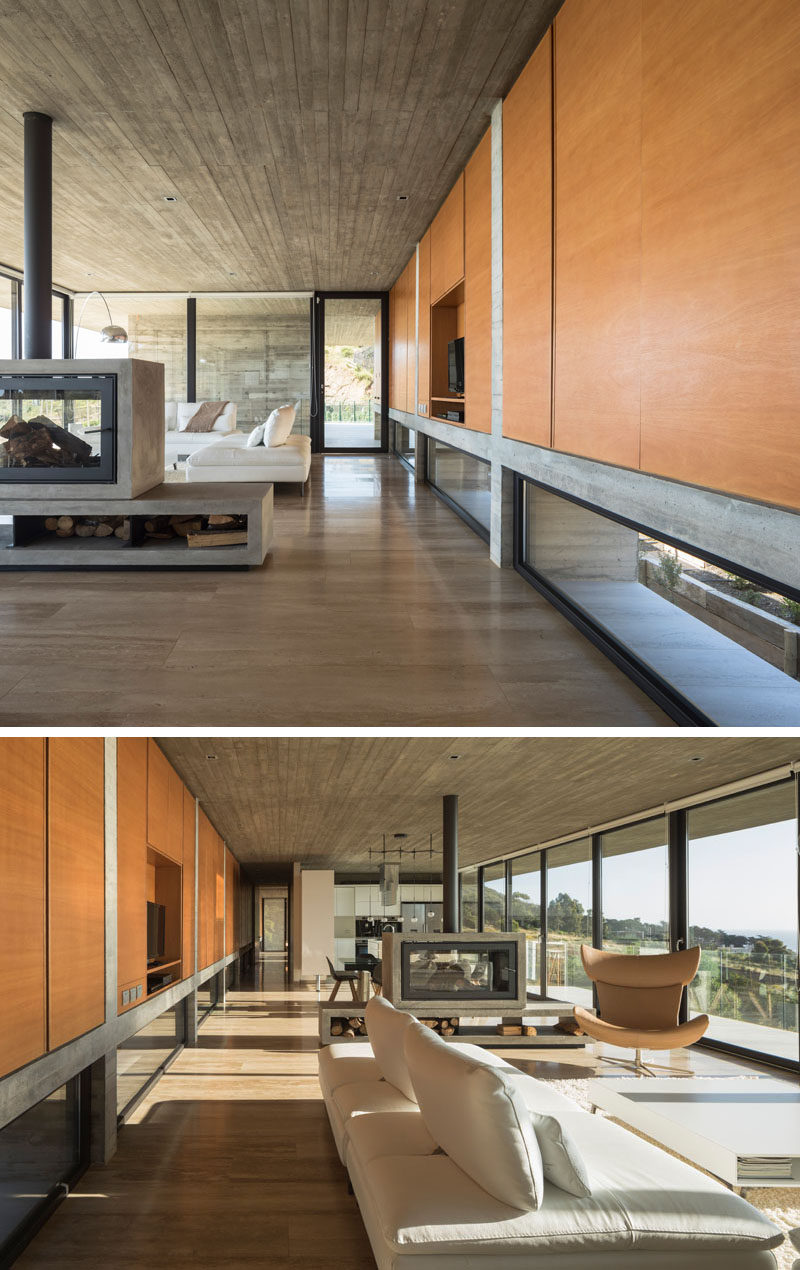 ---
The living room and dining area share a double-sided fireplace that provides warmth and separation in the open plan room.
---
---
The dining table is anchored in the room by the use of 6 pendant lights that hang from the ceiling.
---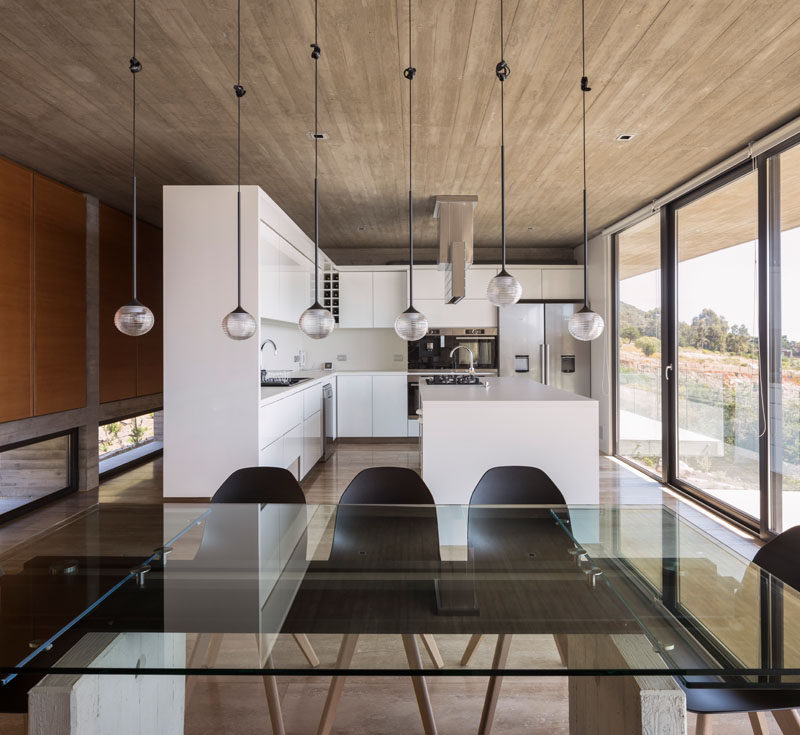 ---
Behind the dining room, is a bright white kitchen that has an island and views of the water.
---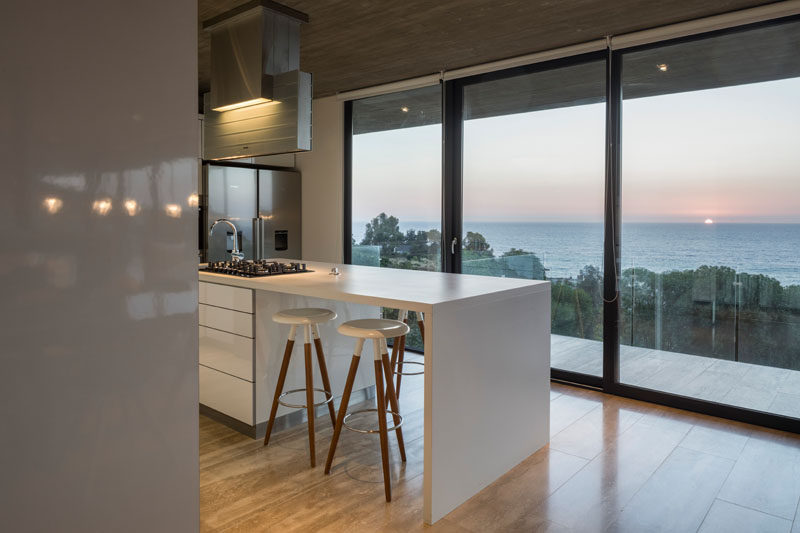 ---
A hallway that runs behind the kitchen leads to the bedroom. A structural concrete wall becomes an accent wall behind the bed, and floor-to-ceiling windows and a glass door allow plenty of natural light to fill the room.
---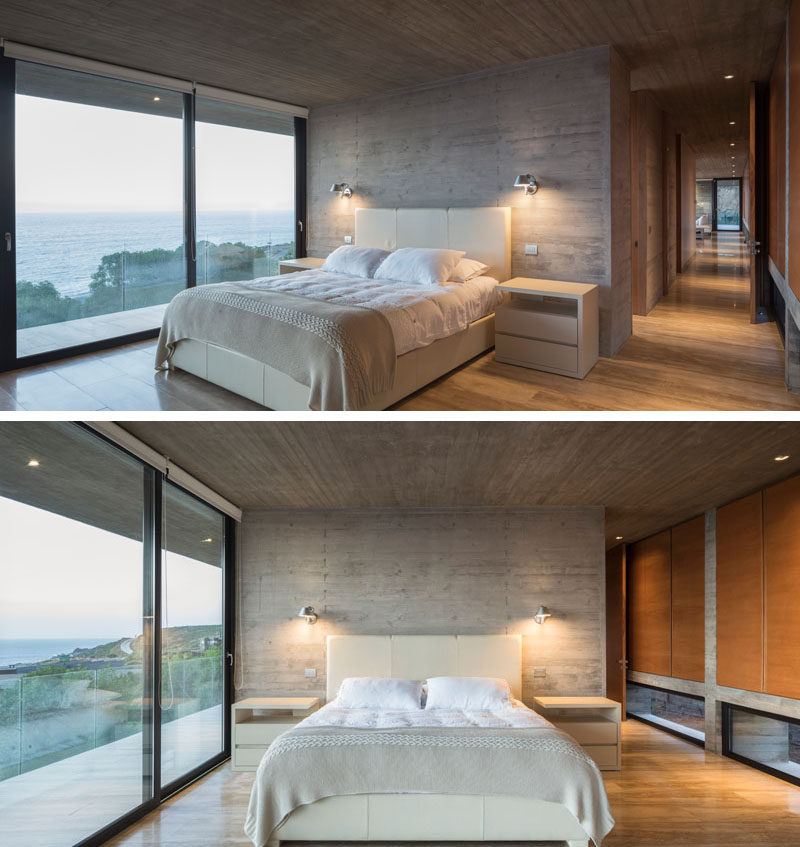 ---
Sliding doors open all of the rooms onto the balcony that runs the length of the house.
---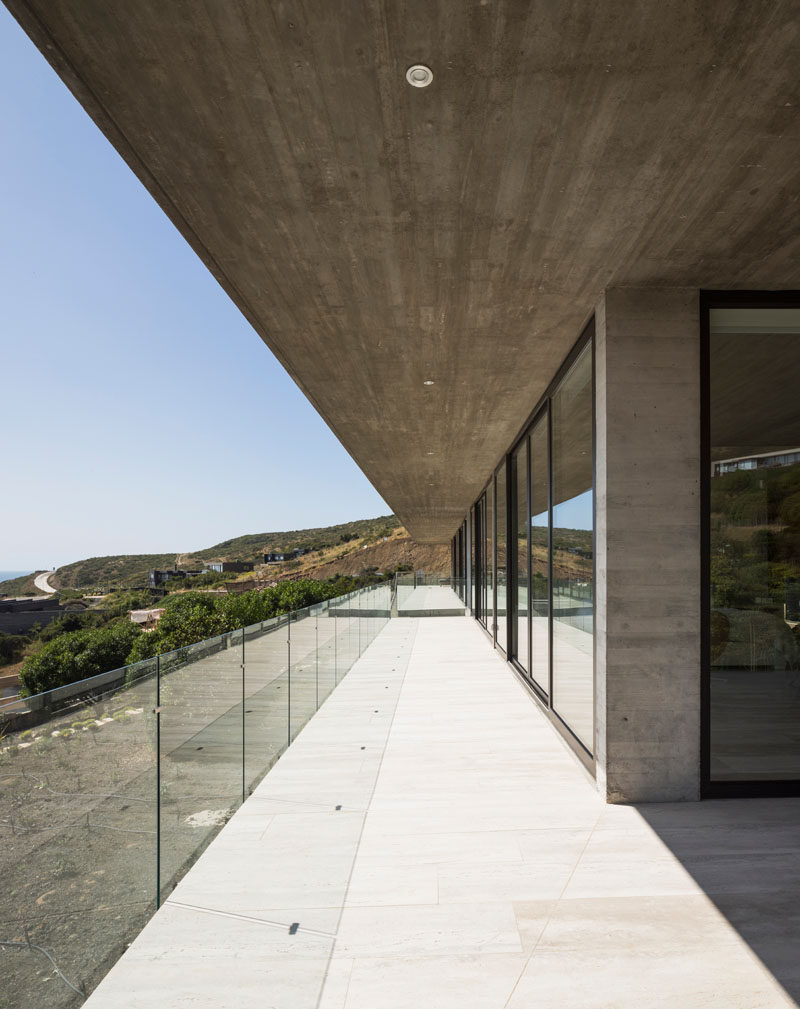 ---
From the balcony, there's a swimming pool and a sloped path that leads down to the garden.
---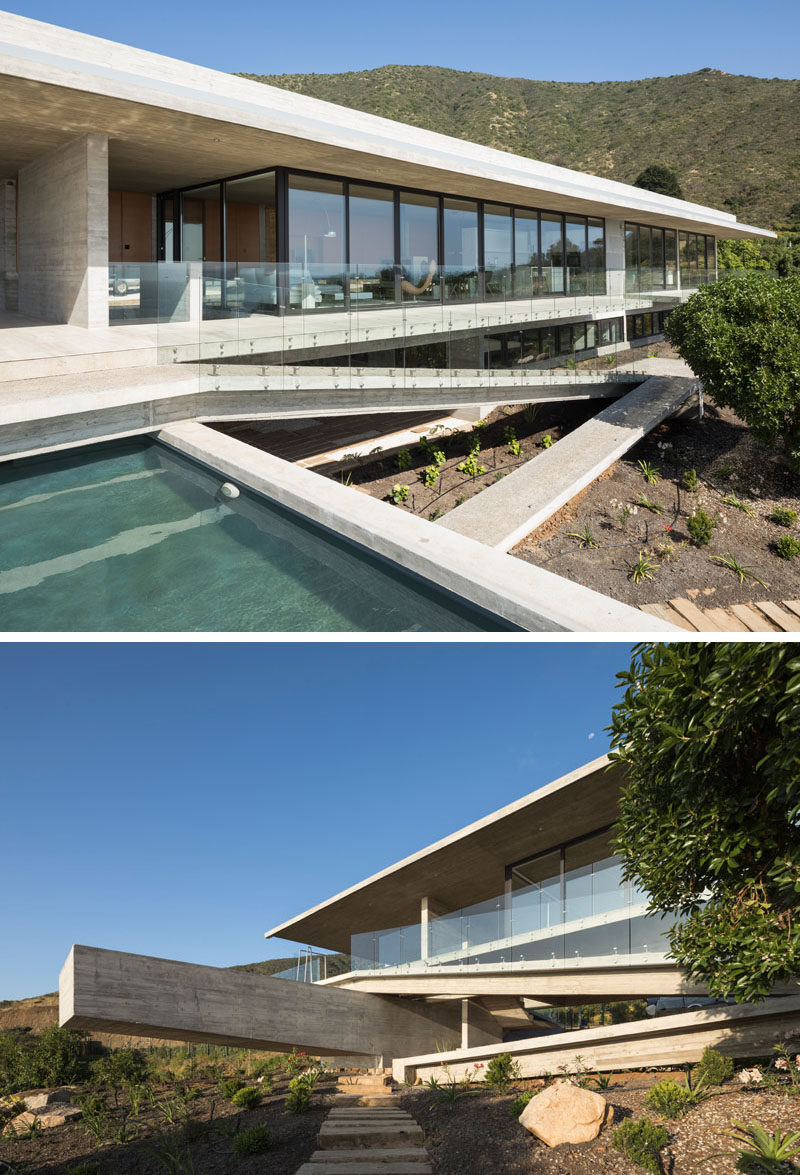 Photography by Fernando Alda | Architects:Felipe Assadi Arquitectos – Felipe Assadi, Trinidad Schönthaler, Macarena Ávila
---