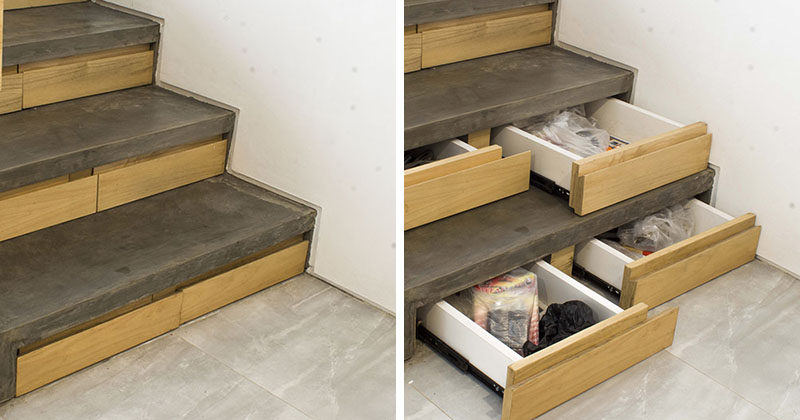 When you have more than one level in your home, stairs are pretty much a given. While it's common to use the space under the stairs as a coat hanging area or storage, a lot of space is still wasted.
To make your stairs useful in more ways than one, consider adding storage inside the risers in the form of pull out drawers, like the ones seen here in a home designed by Delution Architects.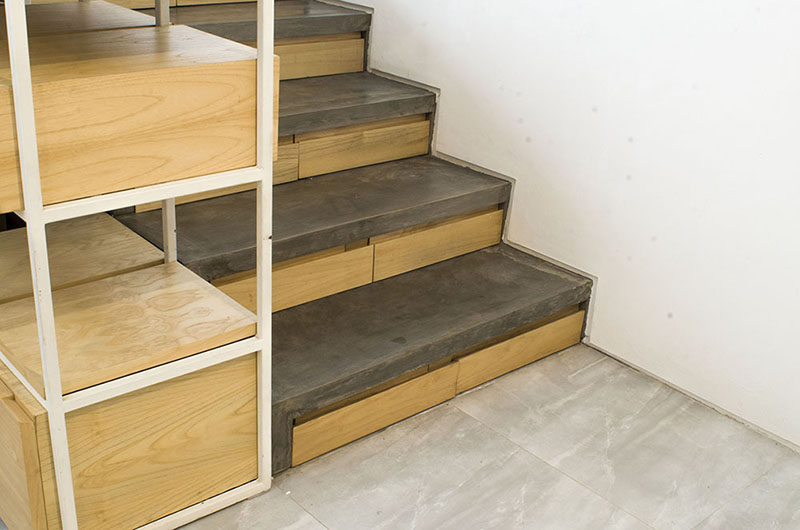 ---
Concrete risers surround wooden drawers that are used to store shoes, bags, and other miscellaneous things that need to be stored but also need to be kept easily accessible.
---