This cone-shaped black steel fireplace design sets a contemporary tone for the room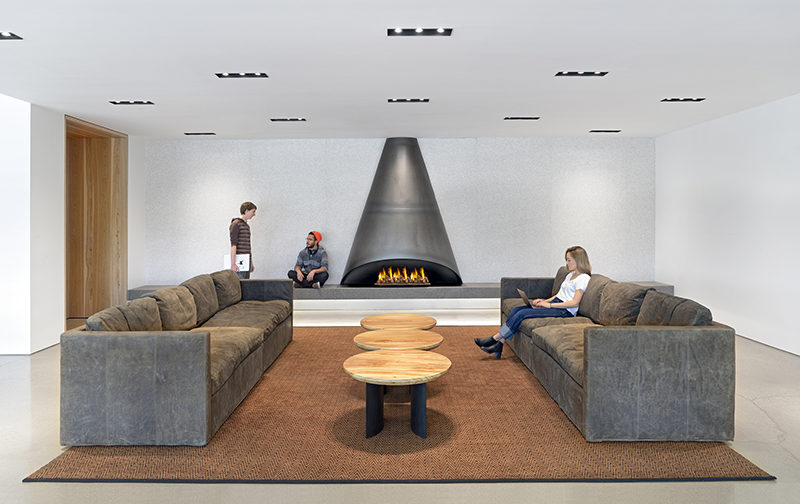 When Assembly Design Studio designed this relaxing space in Pittsburgh, Pennsylvania, they included a large cone-shaped fireplace against the back wall.
The large black steel fireplace has become a focal point in the room. It sits on a granite ledge that runs the width of the room. To create additional seating in the room, the ledge can also be used as a bench.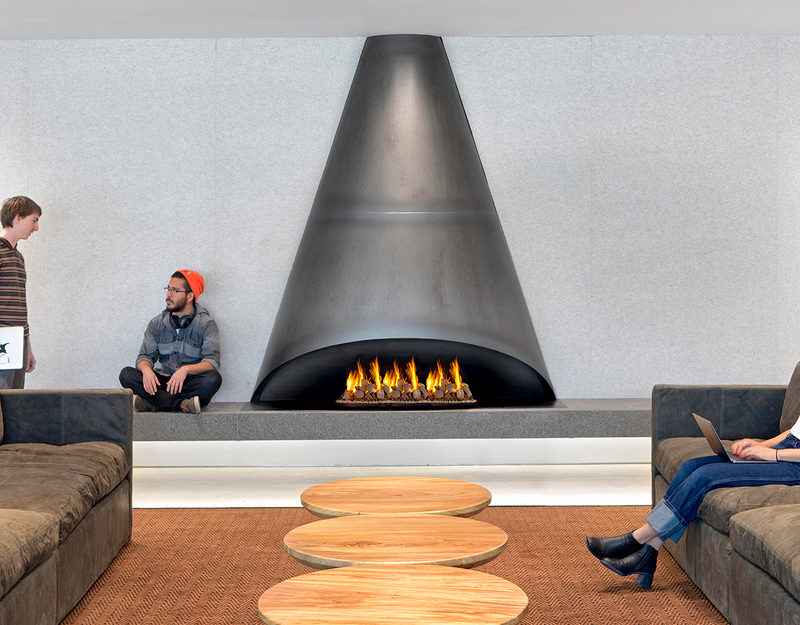 ---
Get the contemporist daily email newsletter – sign up here