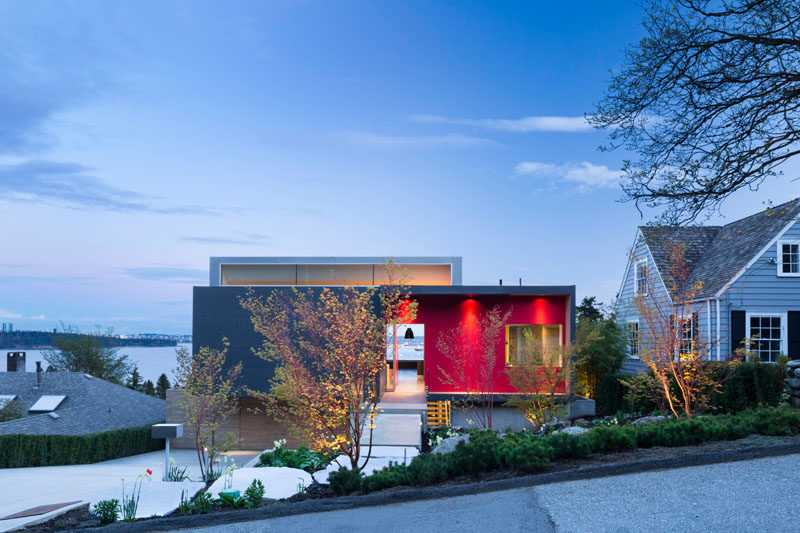 McLeod Bovell Modern Houses have completed a new house in West Vancouver, Canada, for a couple with three grown children, who requested a compact and simplified living arrangement with an eye to retirement.
The couple sought spaces that offered the ease of an apartment with the addition of inviting and sizeable covered outdoor areas.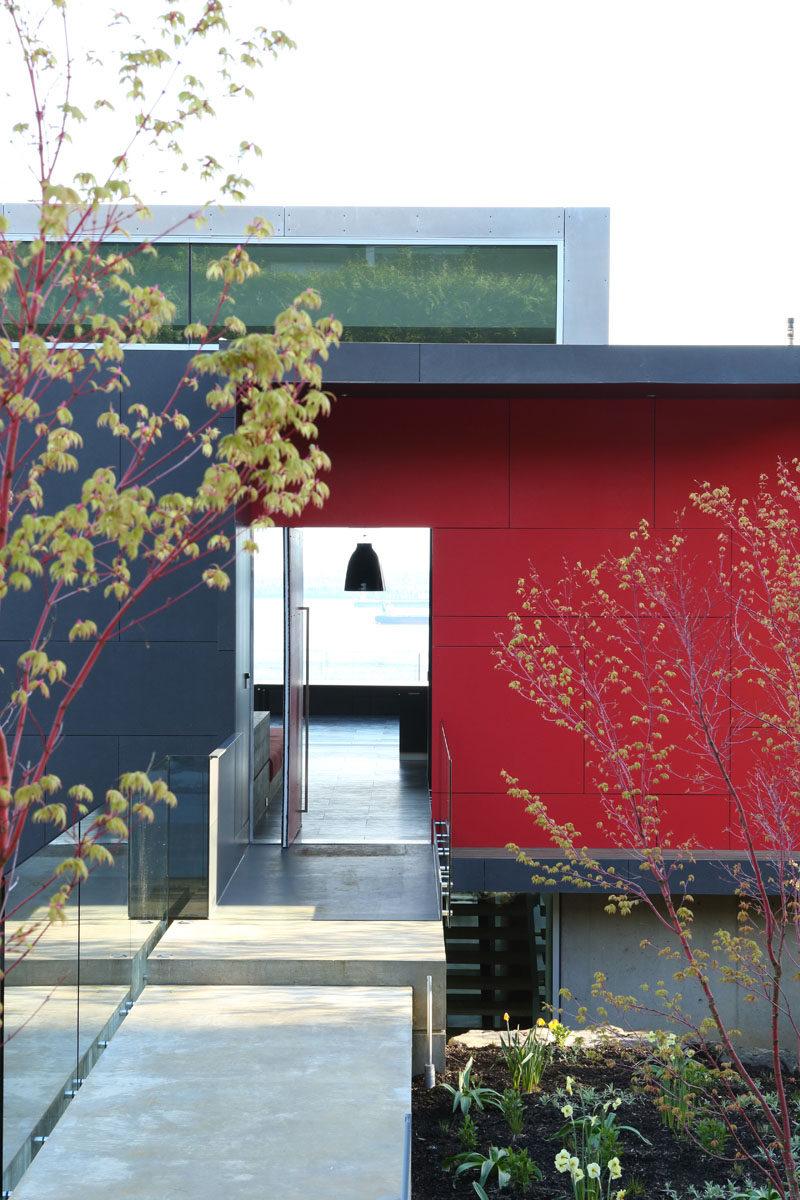 ---
All of the elements essential for daily living, like the kitchen, dining area, and living room are located on the upper floor. The living room is positioned behind and slightly above the dining room to allow it to view over and past furniture in front.
---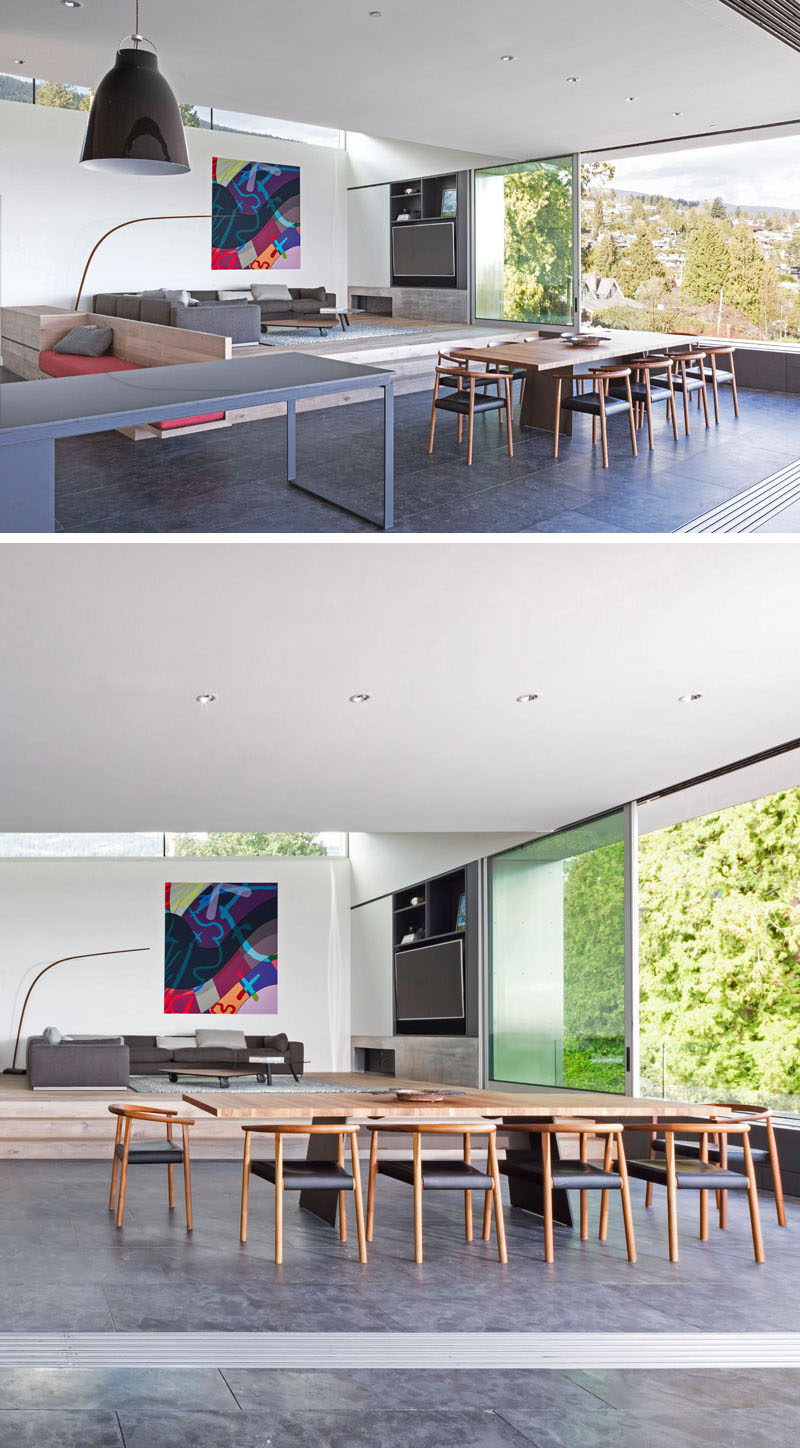 ---
In good weather, when the wall of doors are open, a large covered deck significantly extends the living area of the house.
---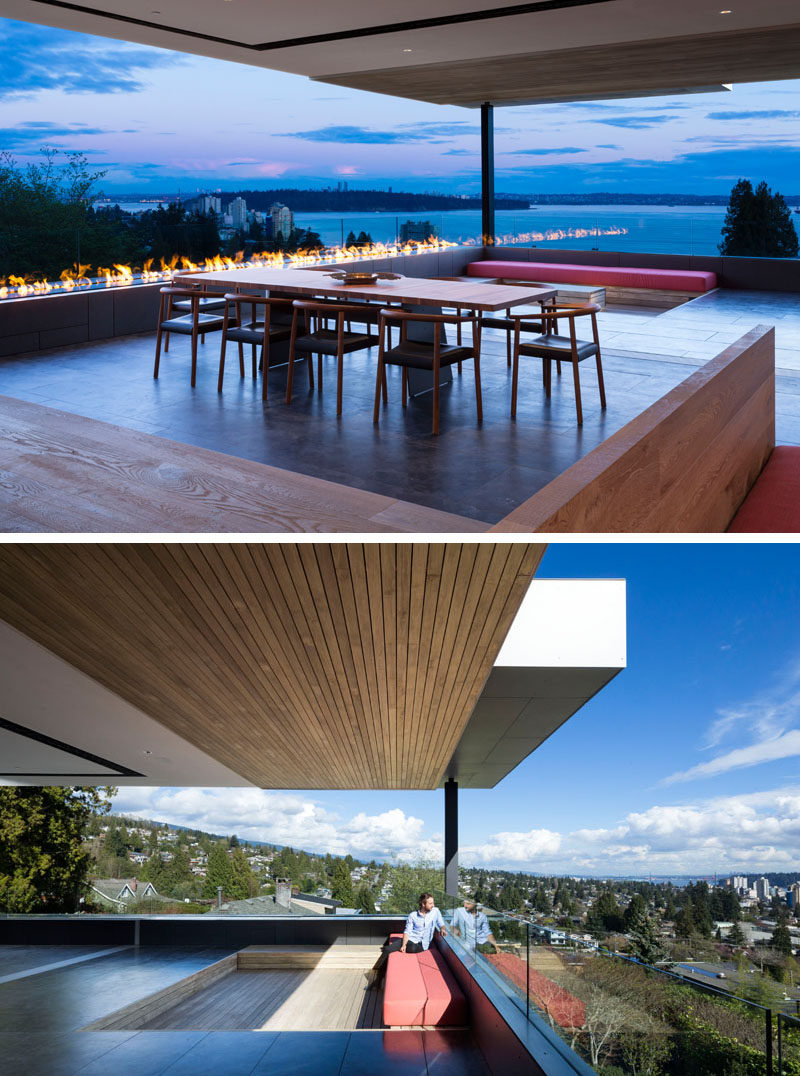 ---
A staircase at the end of the deck lead down to the swimming pool and backyard.
---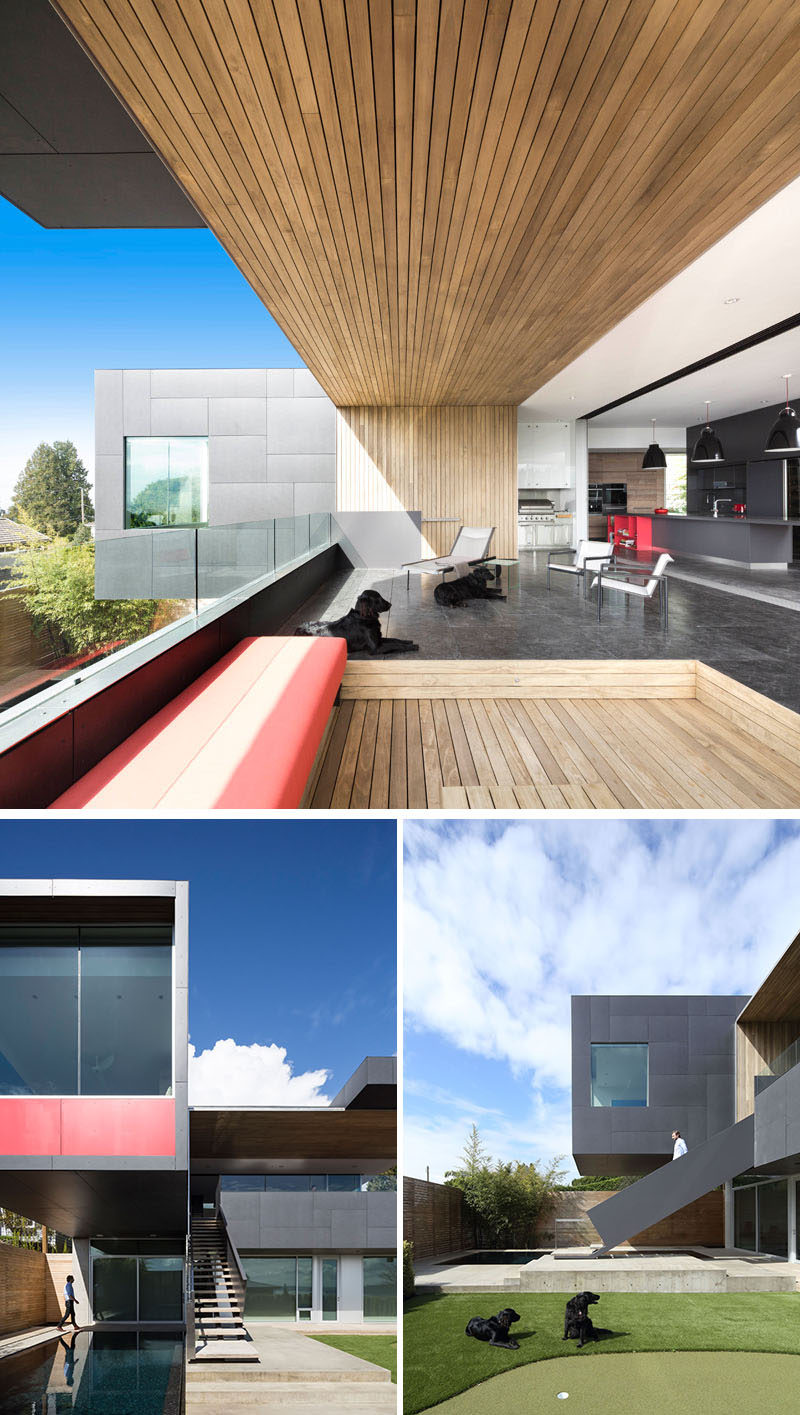 ---
The structure of the upper floor takes the form of an L-shape with the master bedroom wing cantilevered high above the roofs of neighbouring houses.
This hovering volume projects deeply into the rear yard providing privacy to the west and solar protection for the swimming pool that, with it's dark tile finish, mirrors the cantilevered container above it.
---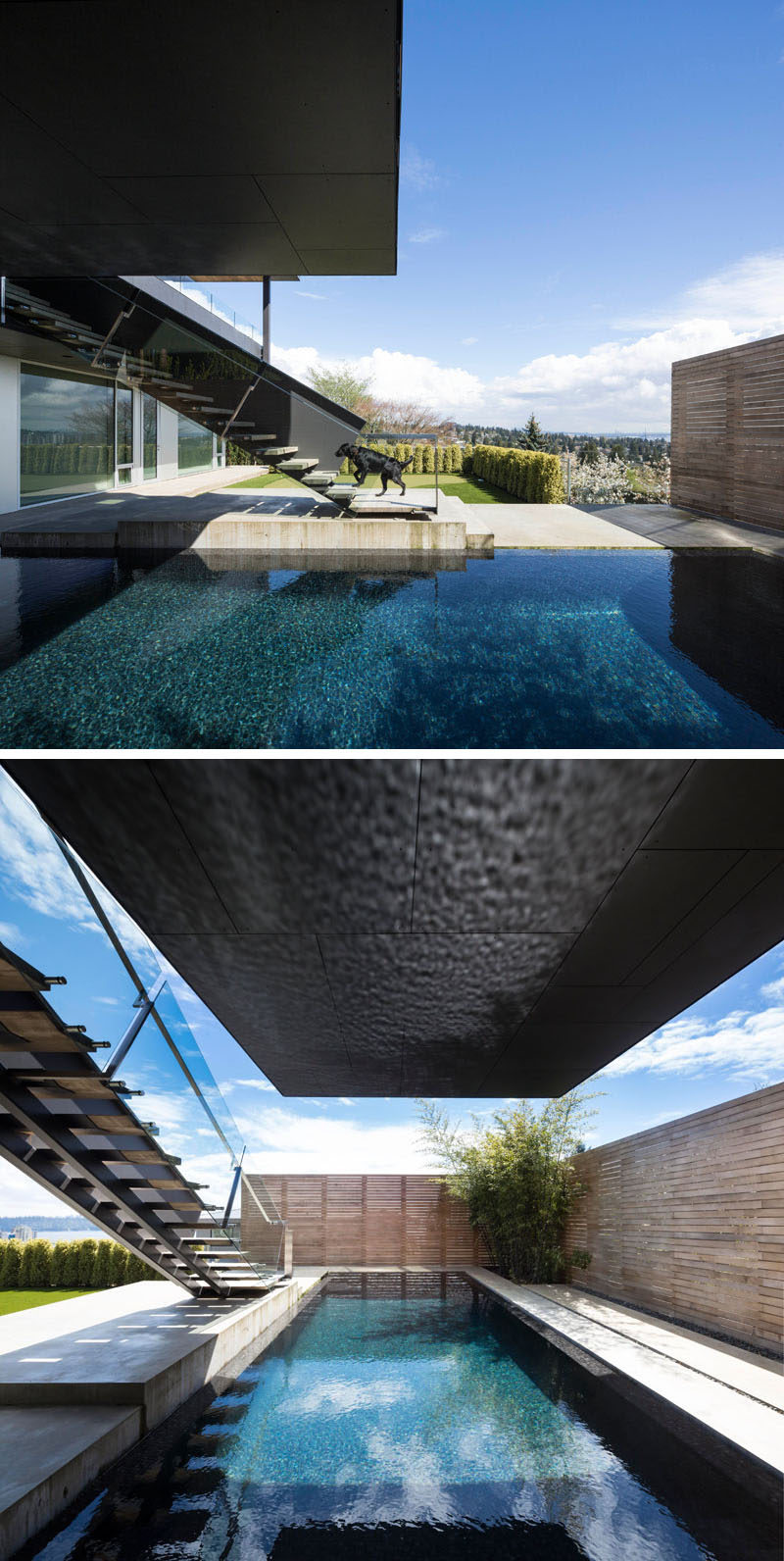 ---
Back inside, and located in the lower floor of the house are secondary bedrooms, an office, and a recreation room. Wood and steel stairs connect the various floors.
---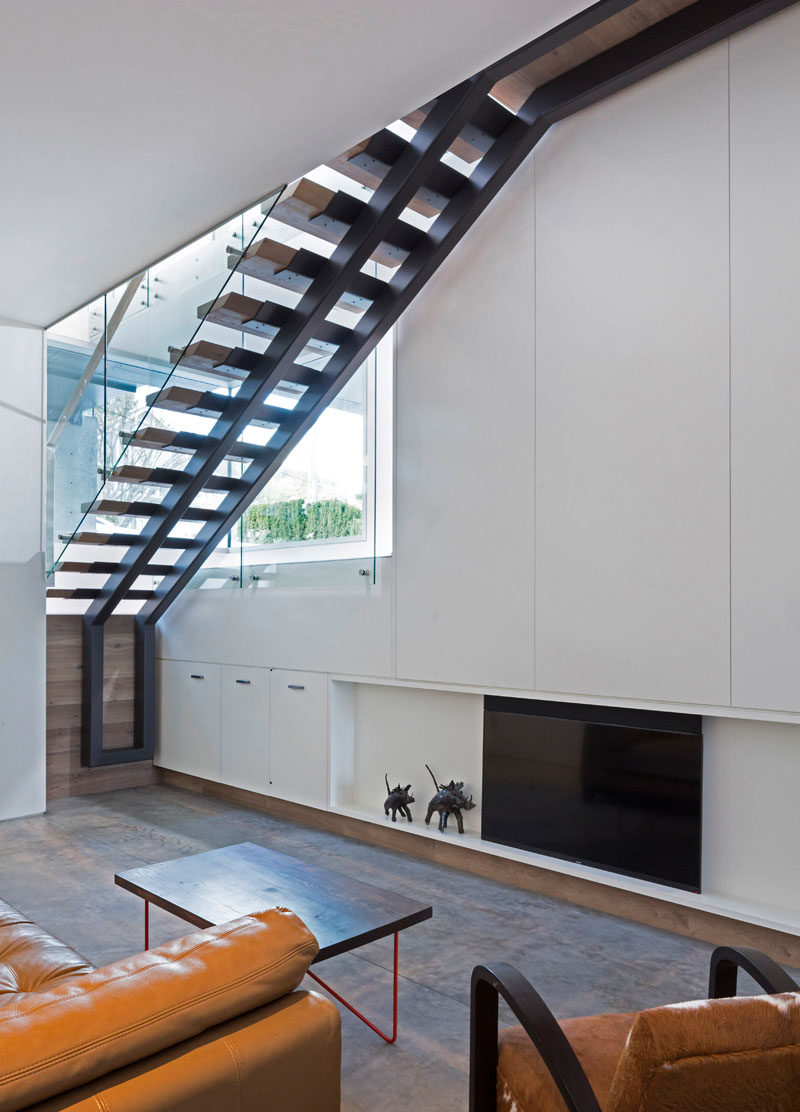 ---
Here's a look at the master ensuite bathroom, that has metallic tiles that reflect the natural light from the skylight, and a bathtub that when used, has a view through the bedroom and to the water views in the distance.
---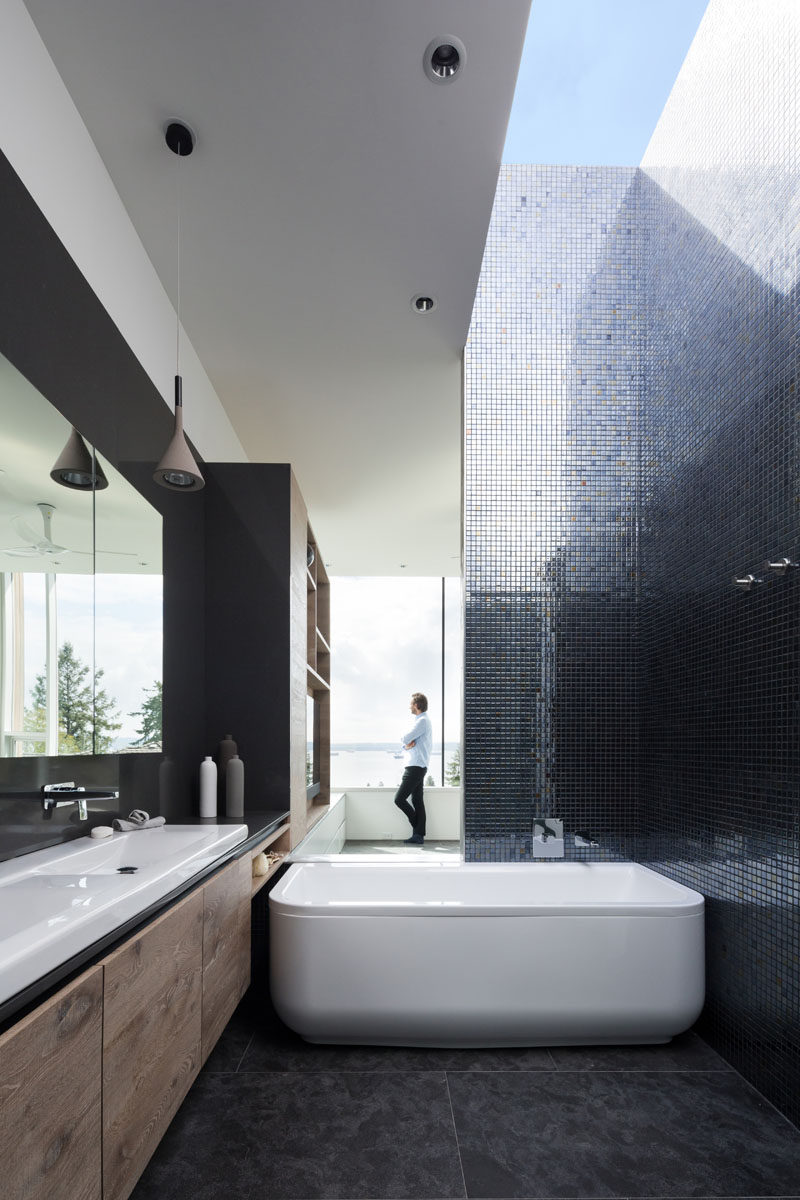 ---
The shower and toilet is located at the other end of the bathroom, and is hidden from view by frosted dark glass.
---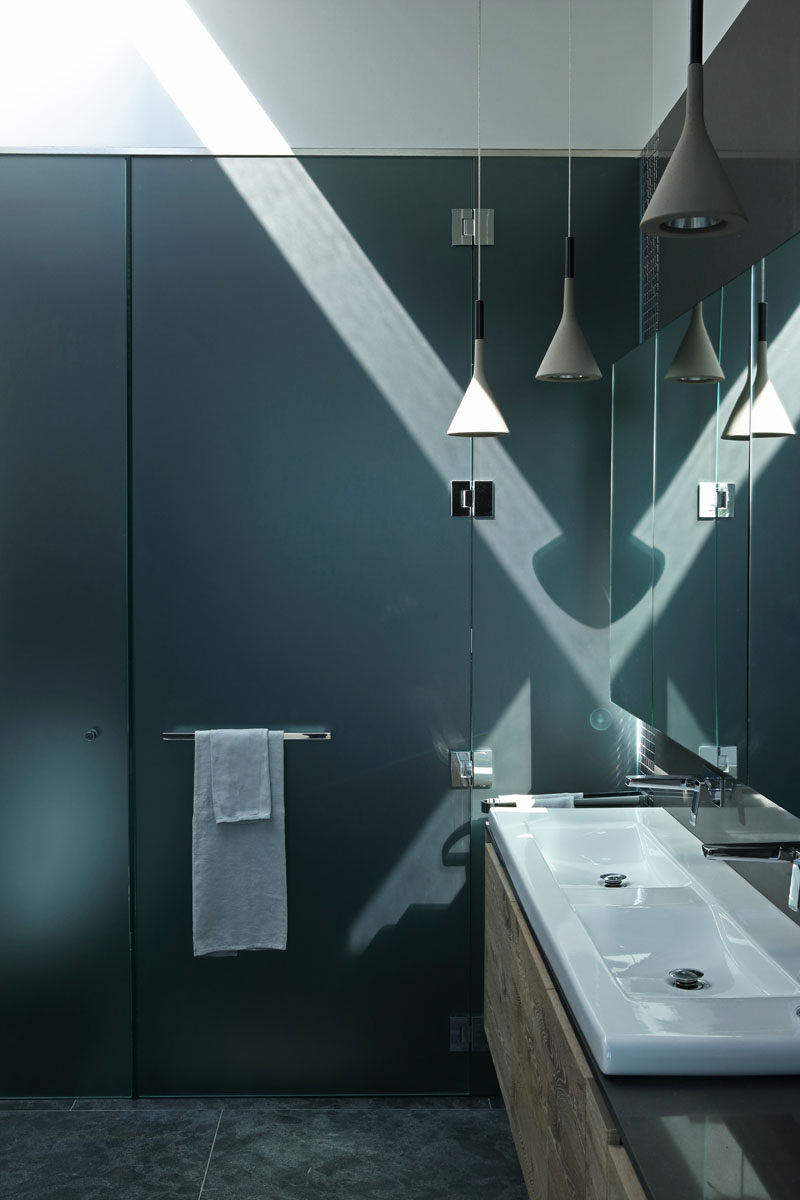 ---