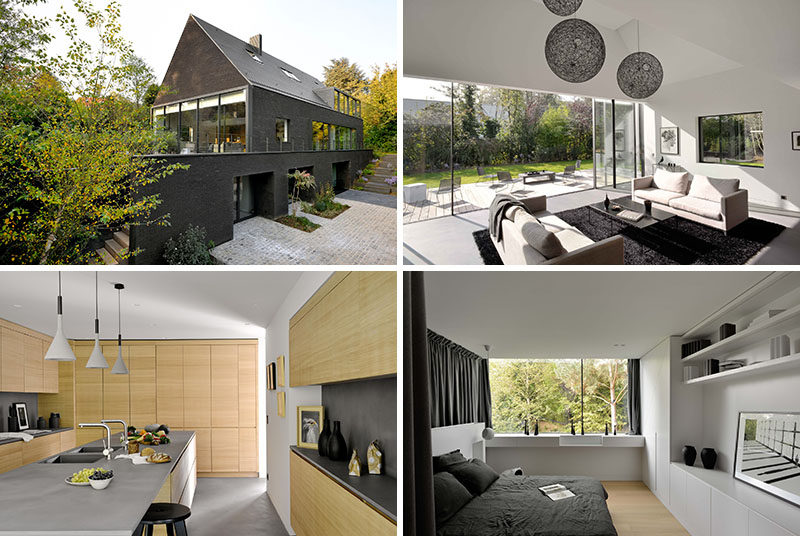 Architecture firm K2A have designed the renovation of a 1960s two-storey brick house in Brussels, Belgium, which was originally white, and transformed it into this contemporary black house.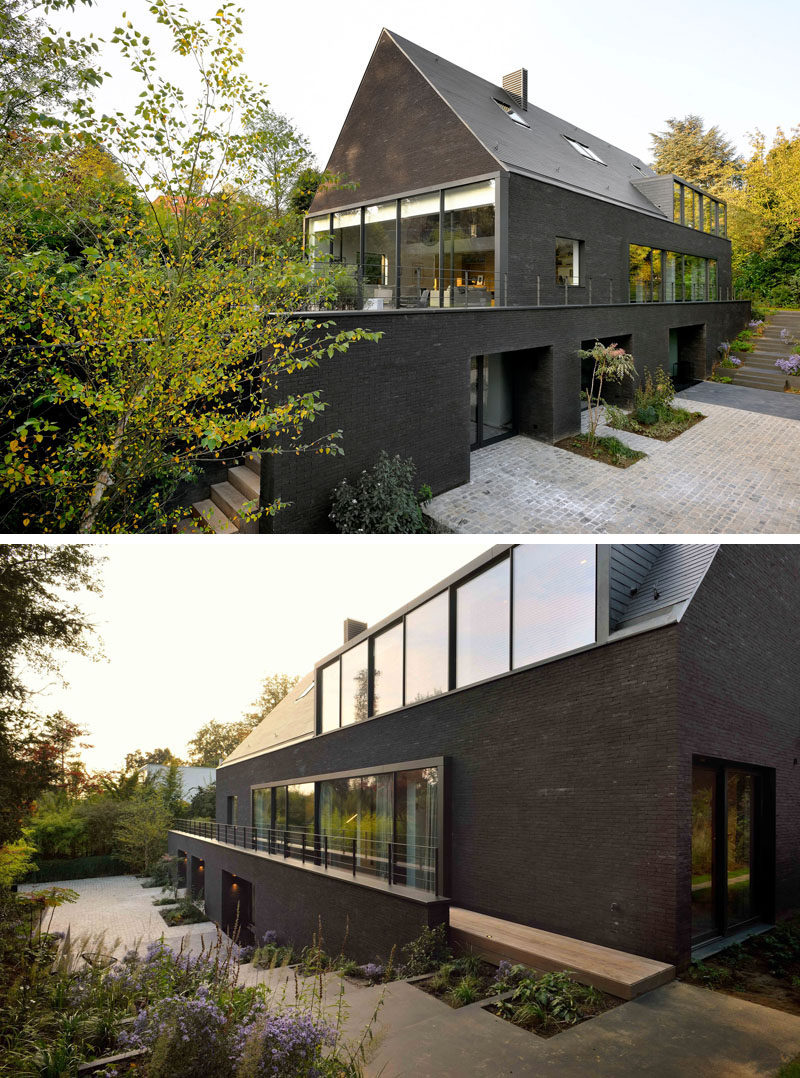 ---
Due to strict building codes, the original home couldn't be changed, and that included its sloped roofs, its height, and the materials it was originally built in.
---

---
The designers were however able to 'carve out' the ground floor to extend the living spaces. Here's a look at the main entryway of the home, located on the ground floor.
---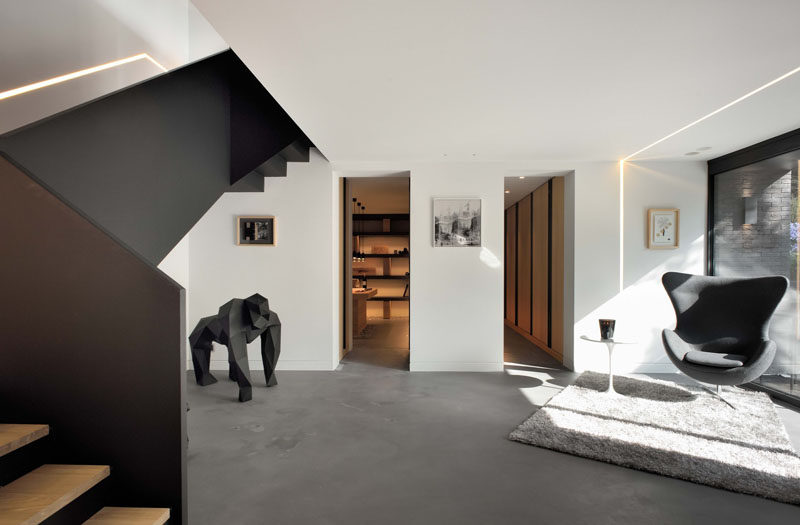 ---
Just off the entryway is a home office that looks out onto the garden.
---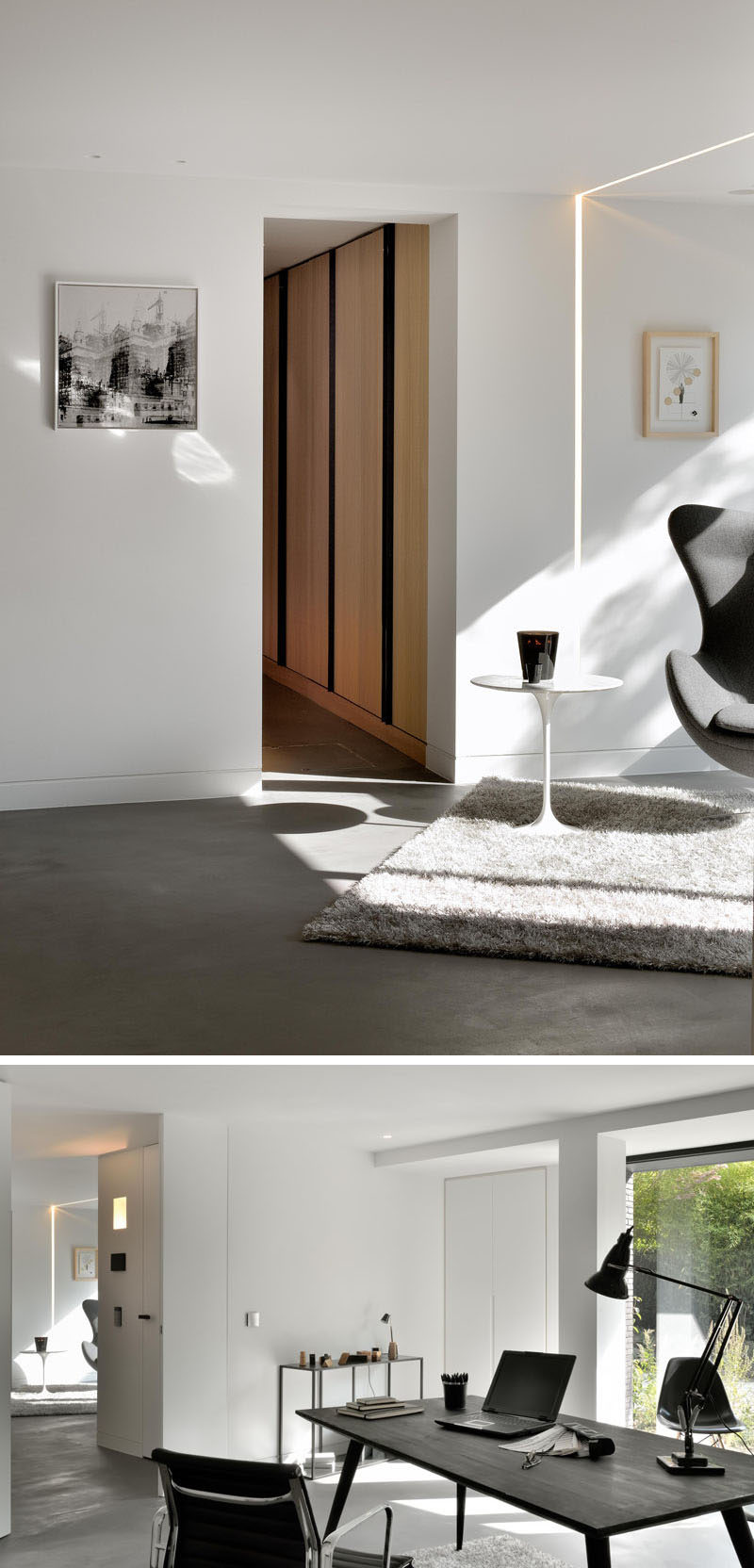 ---
The ground floor is connected to the main living area via a large black and wood staircase.
---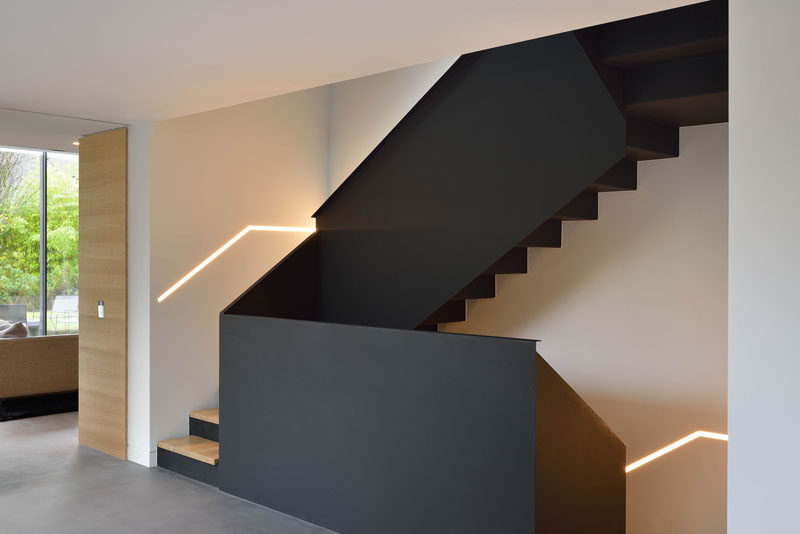 ---
The main living area is now two storeys high, allowing for a spacious living room that opens up to the backyard.
---

---
Outside, there's a deck with an outdoor fireplace and additional seating.
---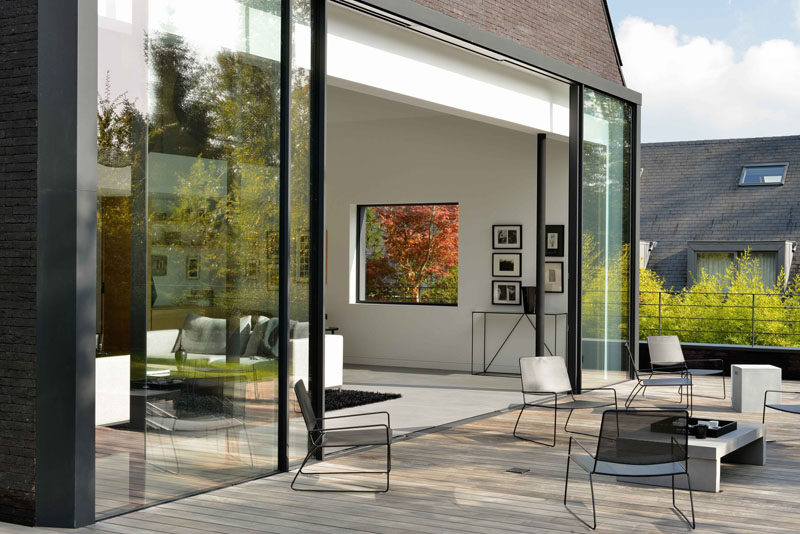 ---
Back inside and down a hallway is the dining room with built-in banquette seating.
---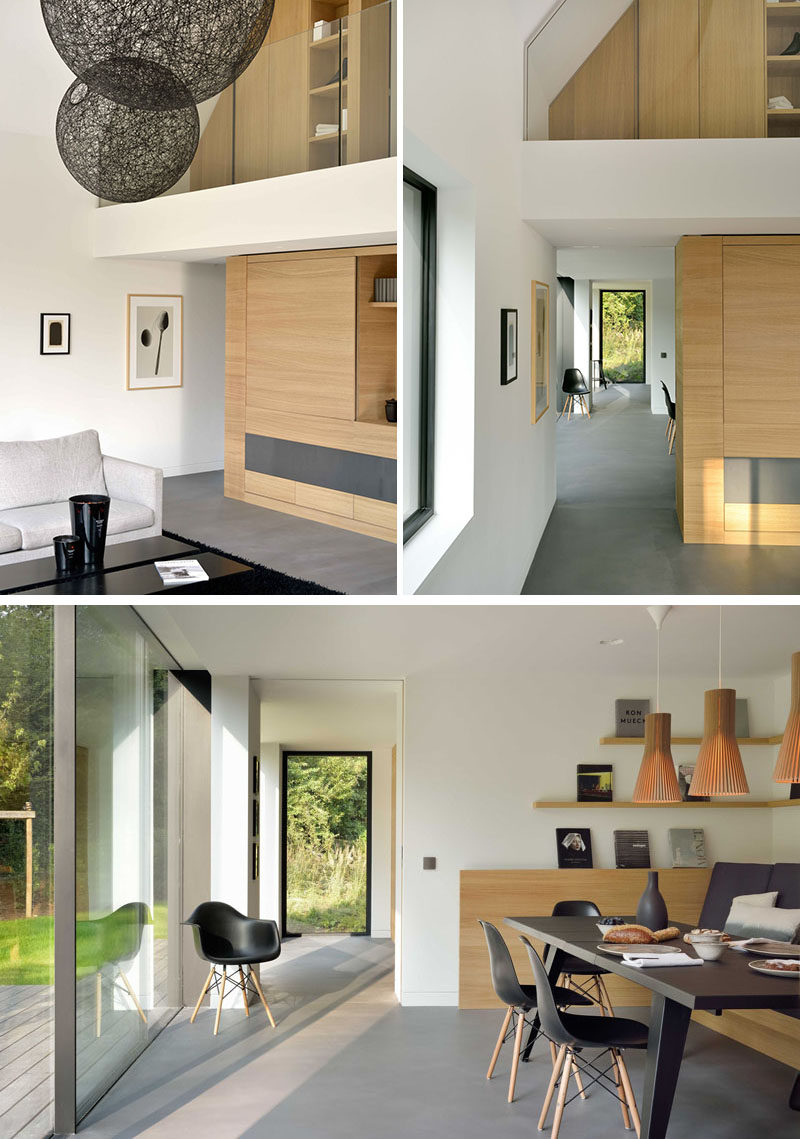 ---
Just off the dining room is another deck area with space for an outdoor dining area.
---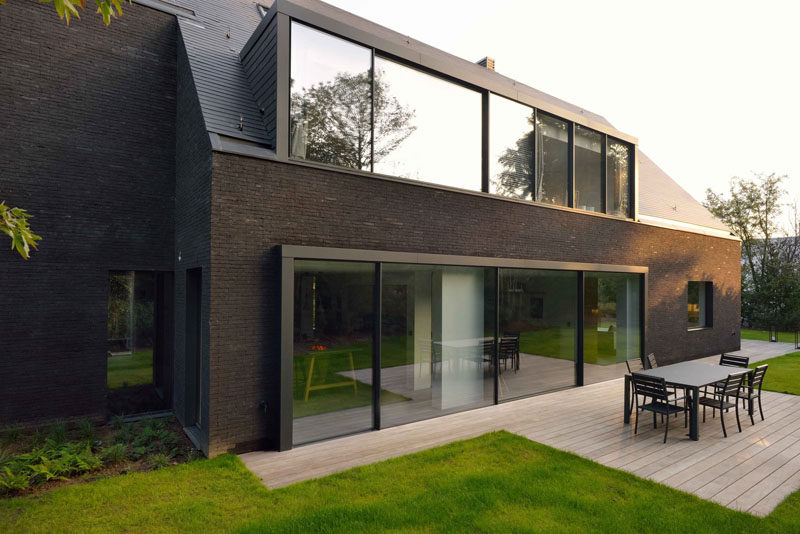 ---
Heading inside again, there's the kitchen with wood floor-to-ceiling cabinetry and a large island with space for casual stool seating.
---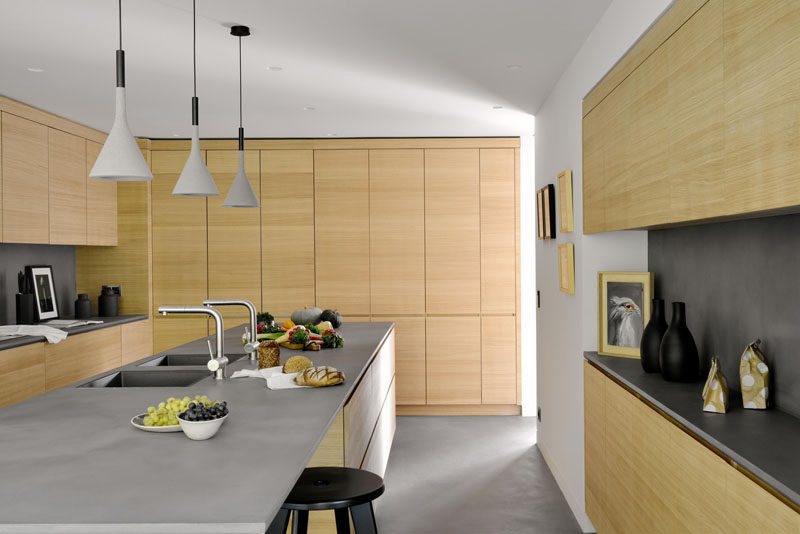 ---
On this floor of the home there's also a guest bathroom with a gray, white, and wood palette.
---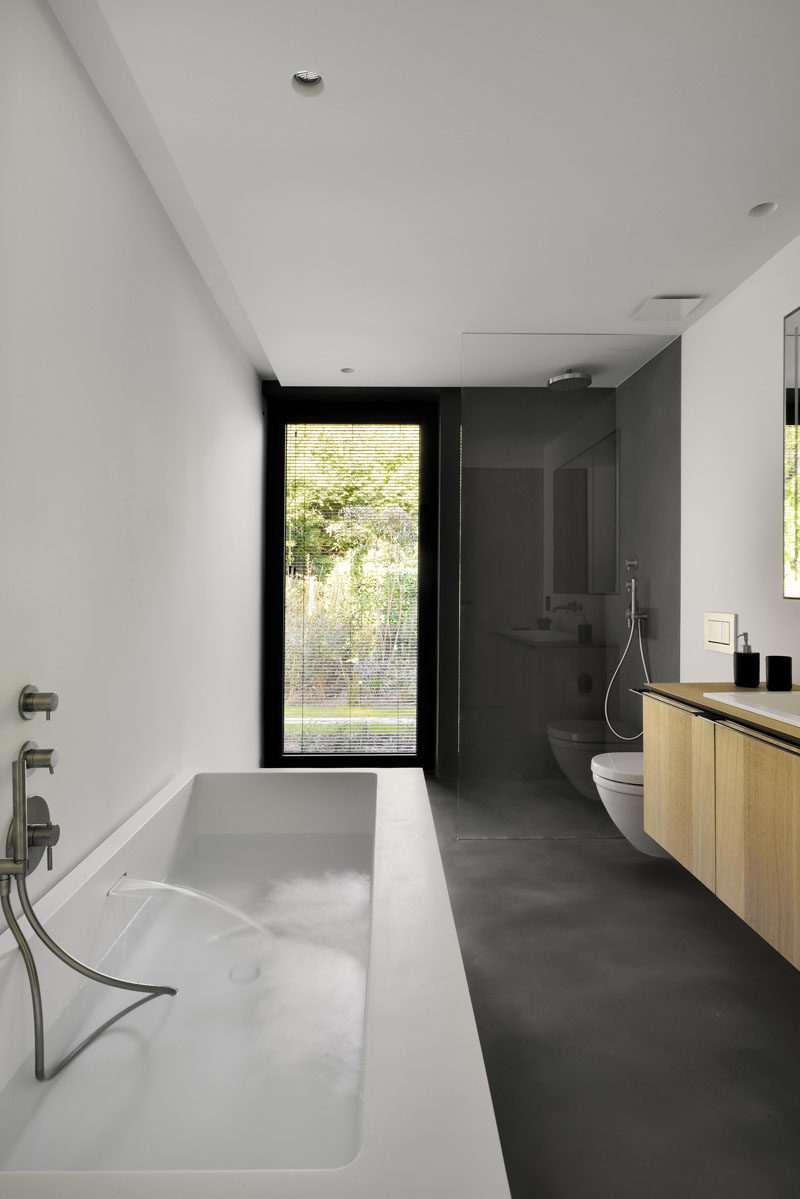 ---
Taking the stairs, you can climb to the upper floors of the home. The stairs feature a built-in strip of hidden lighting running along side them on the wall.
---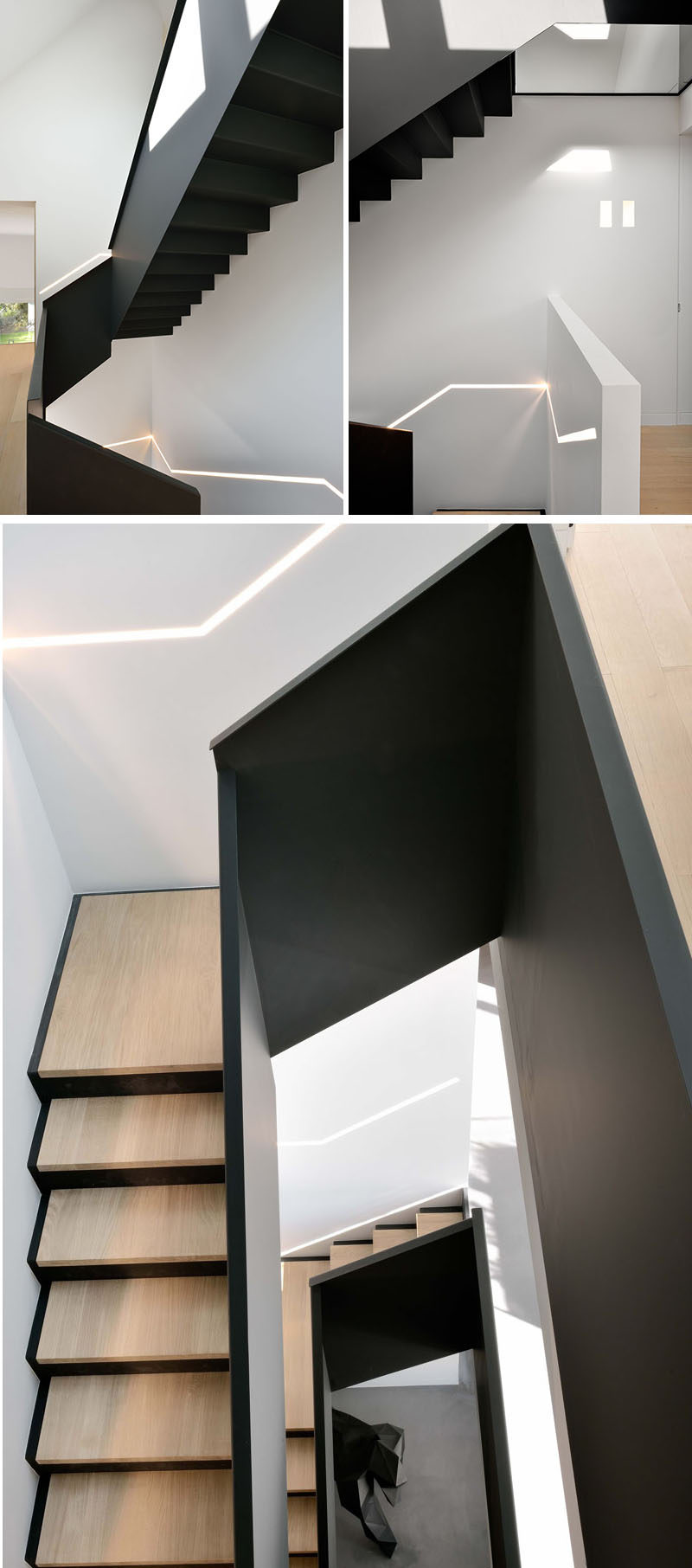 ---
From the upper floor of the home, you're able to look down upon the living area below.
---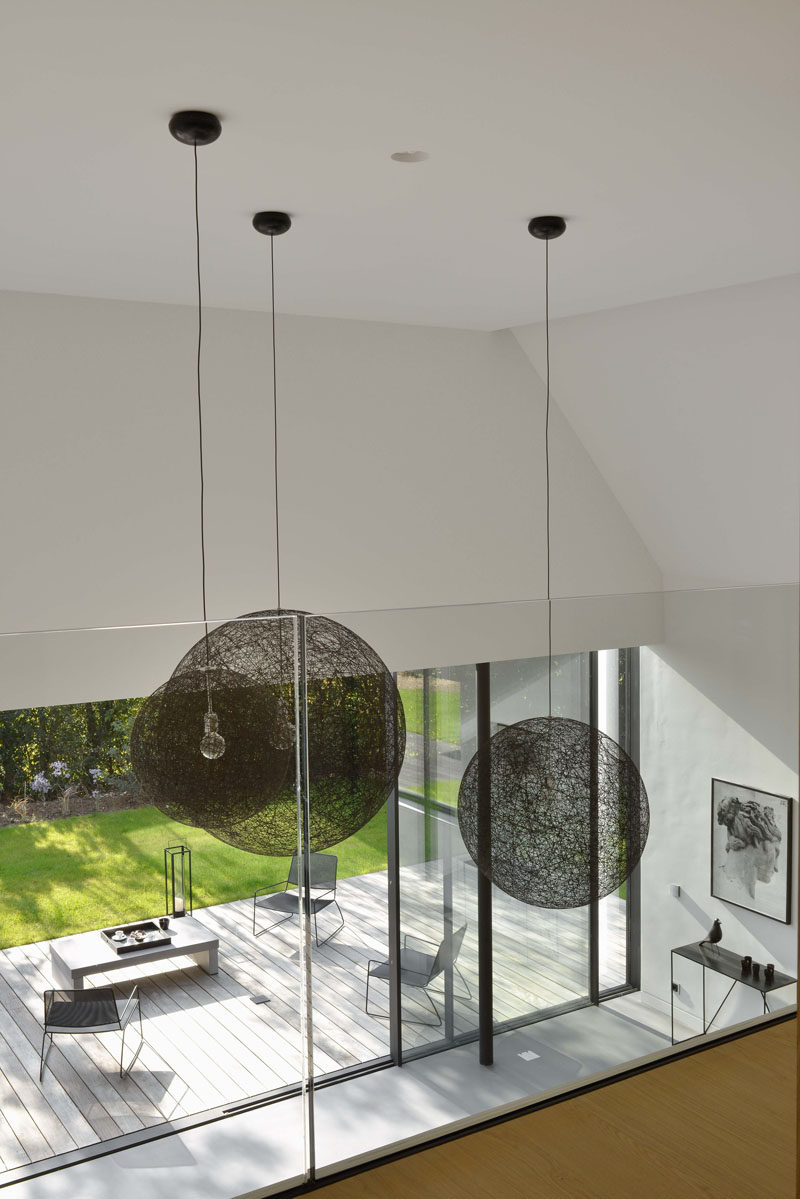 ---
The master bedroom is tucked away down a hallway that has large floor-to-ceiling windows.
---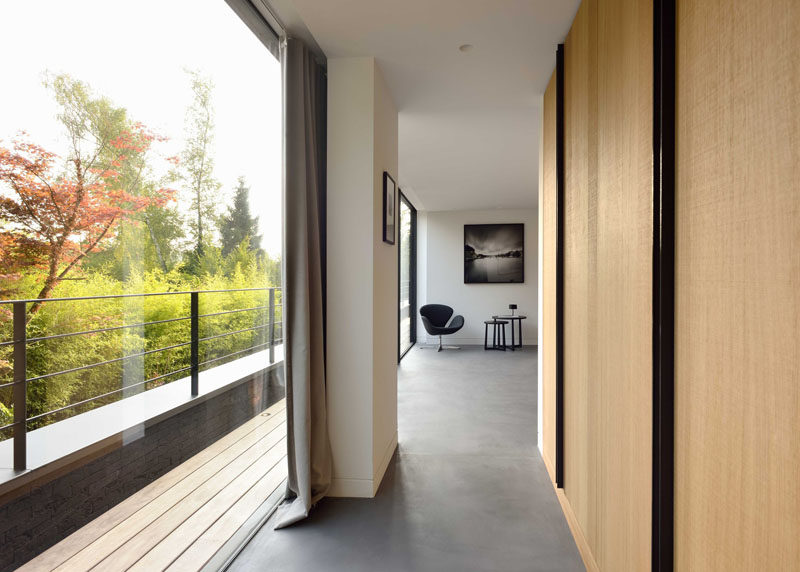 ---
Here's another bedroom that has a wall covered in built-in cabinetry and open shelving.
---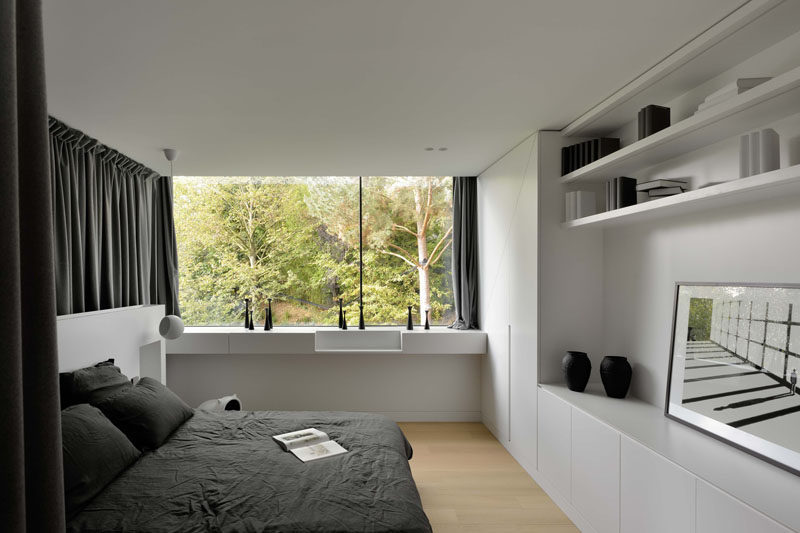 ---
In this bathroom, large mirrors sit above the dual sink vanity and wooden floors help the space feel warm.
---