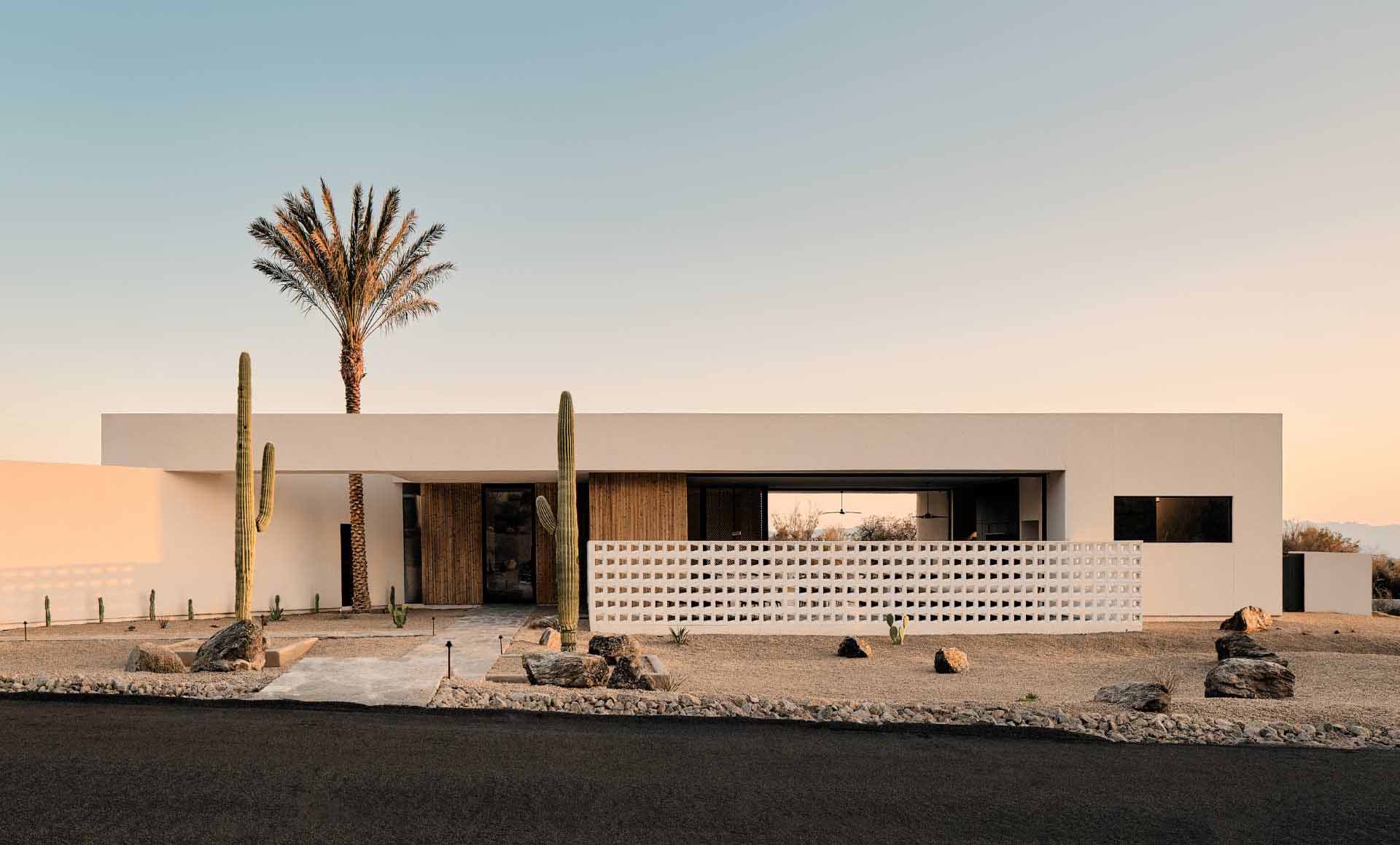 Architecture firm The Ranch Mine has shared photos of a mid-century modern-inspired home they completed in Phoenix, Arizona.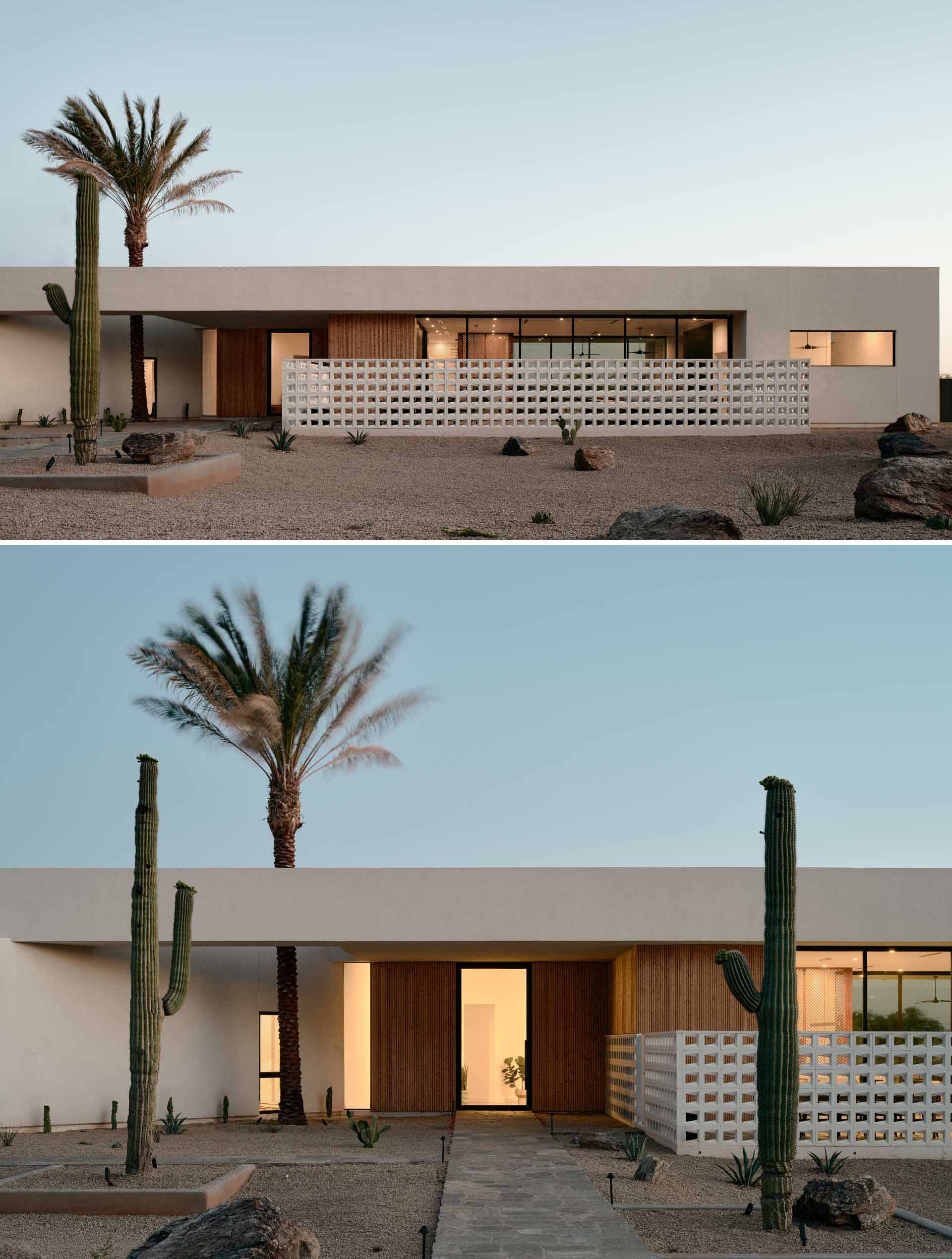 The entry of the house is highlighted by a singular date palm tree growing through a triangular aperture to the sky.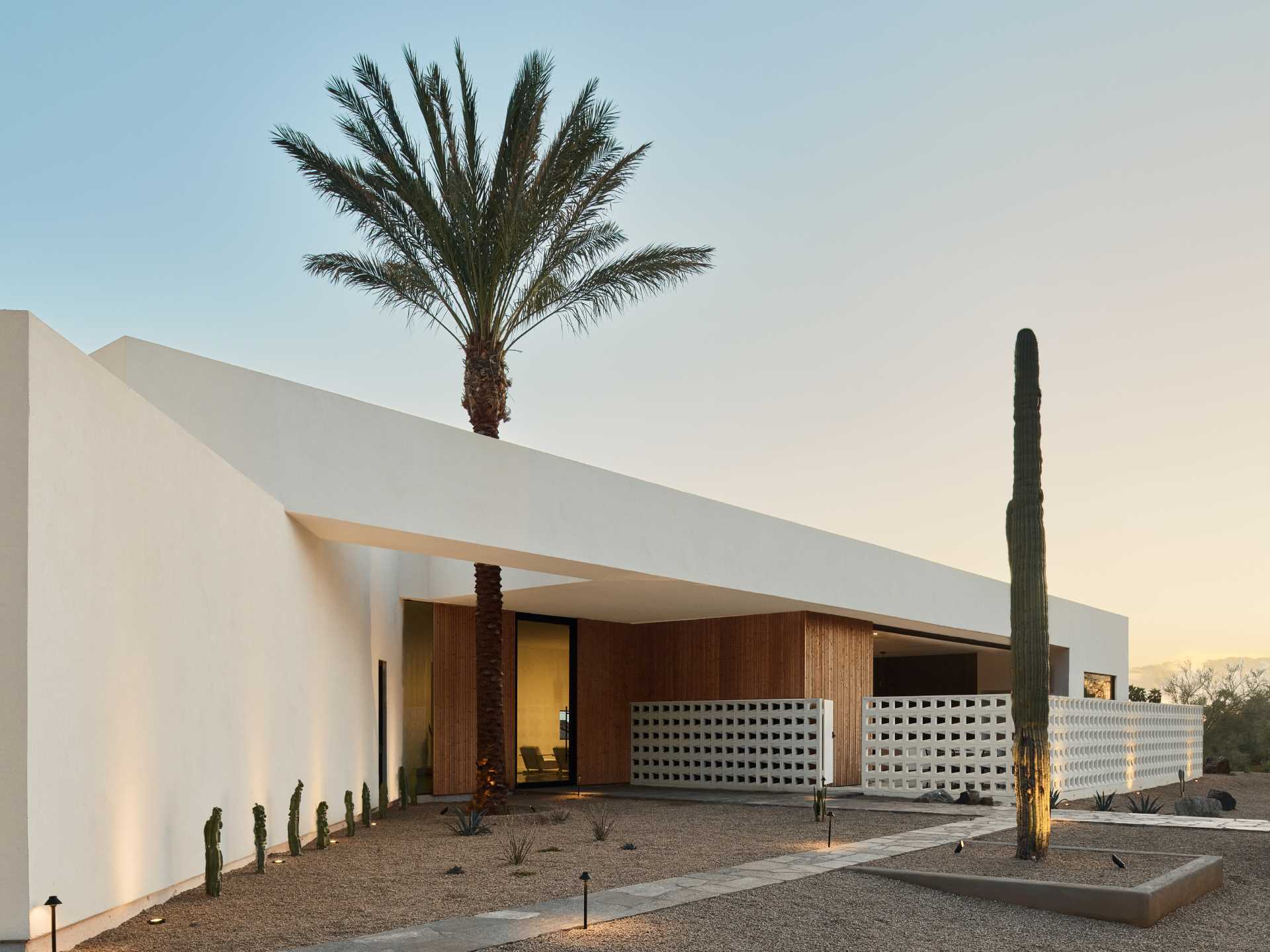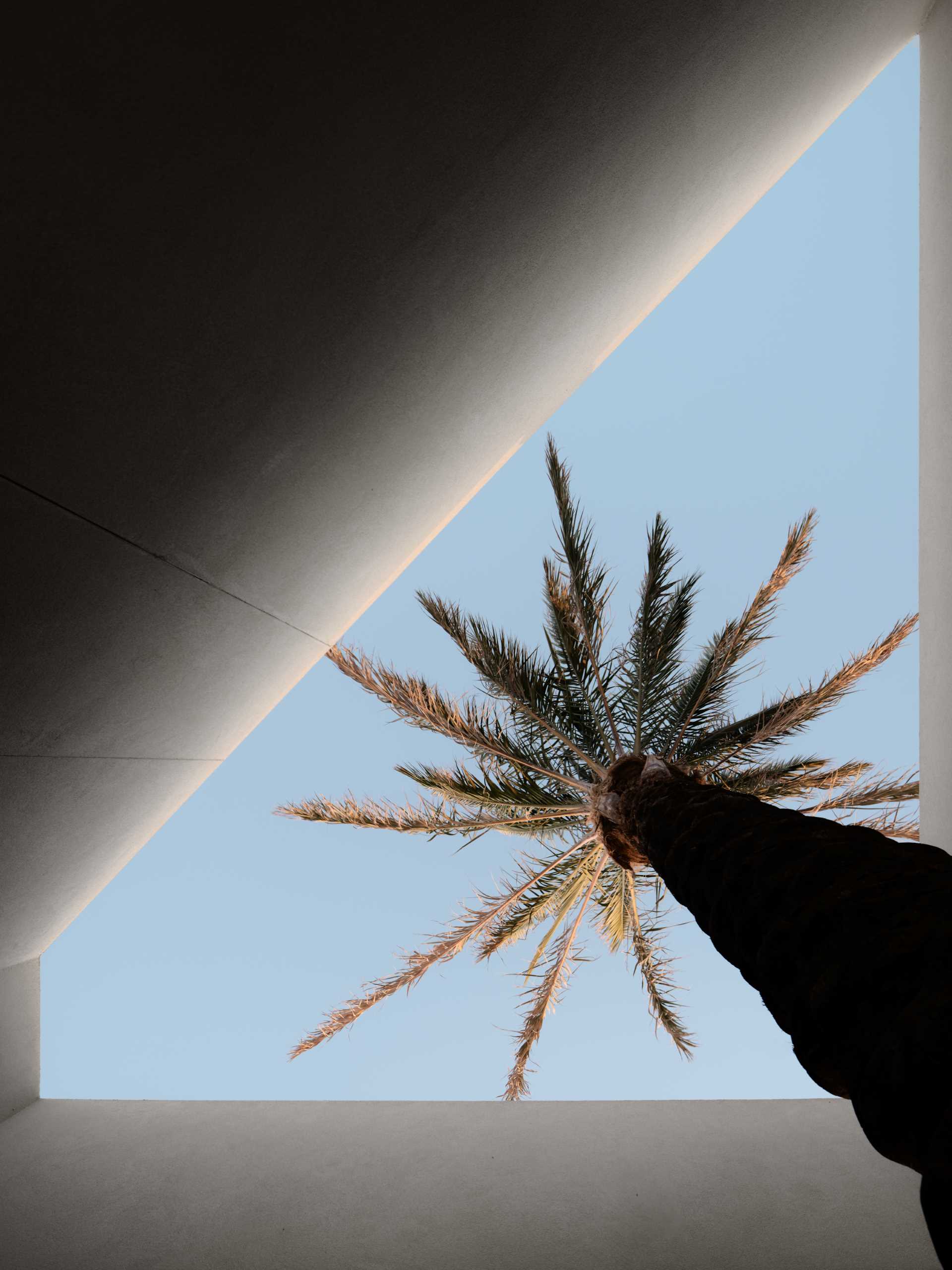 The interior palette is restrained to let the mountain and midcentury design elements come to the forefront, while the Date palm leaf was used as pattern inspiration throughout the home.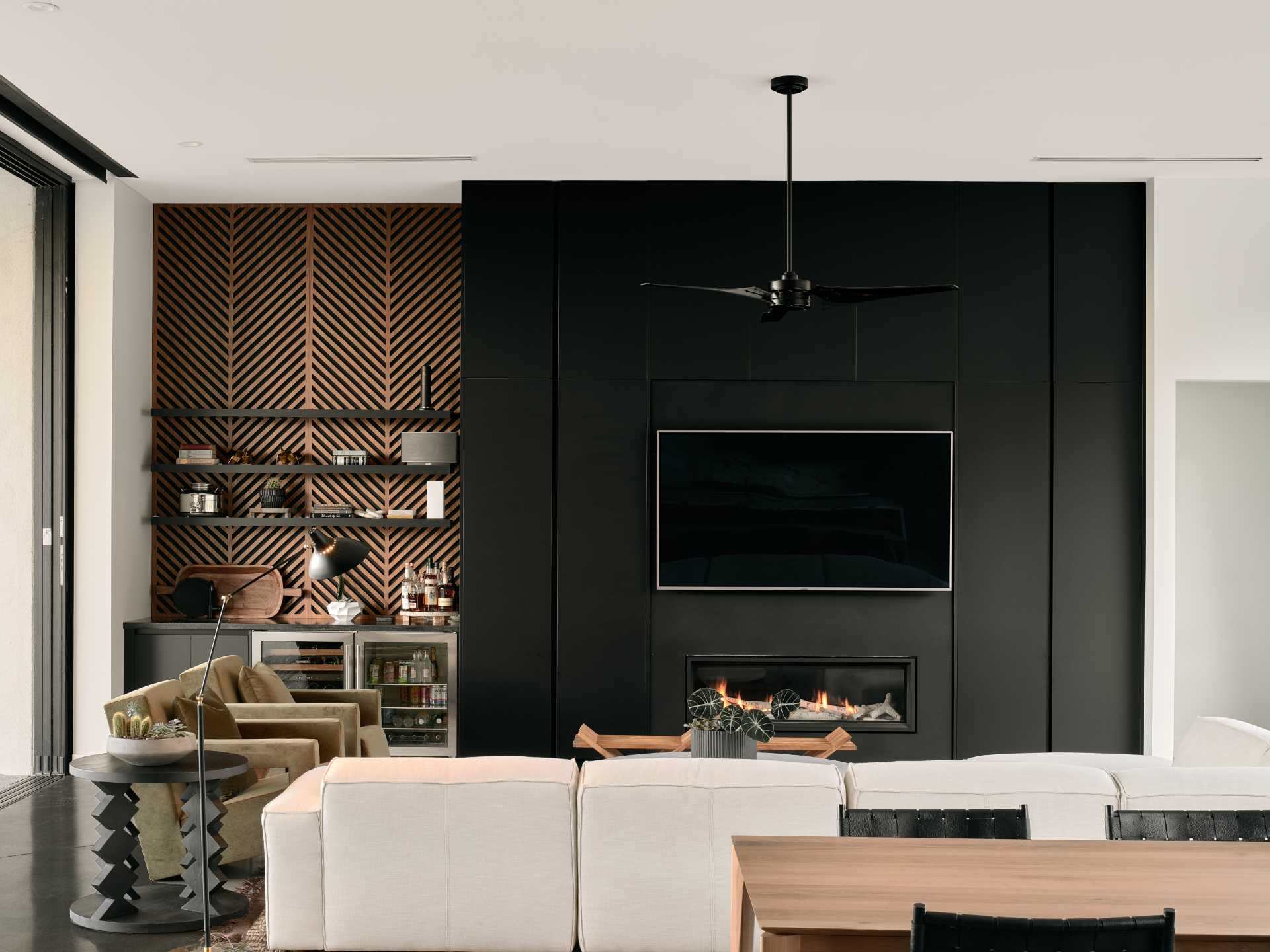 The great room features floor-to-ceiling pocketing glass doors on both sides of the room, capturing the cool breezes that come up the mountain and opening out onto front and rear patios for seamless indoor-outdoor living.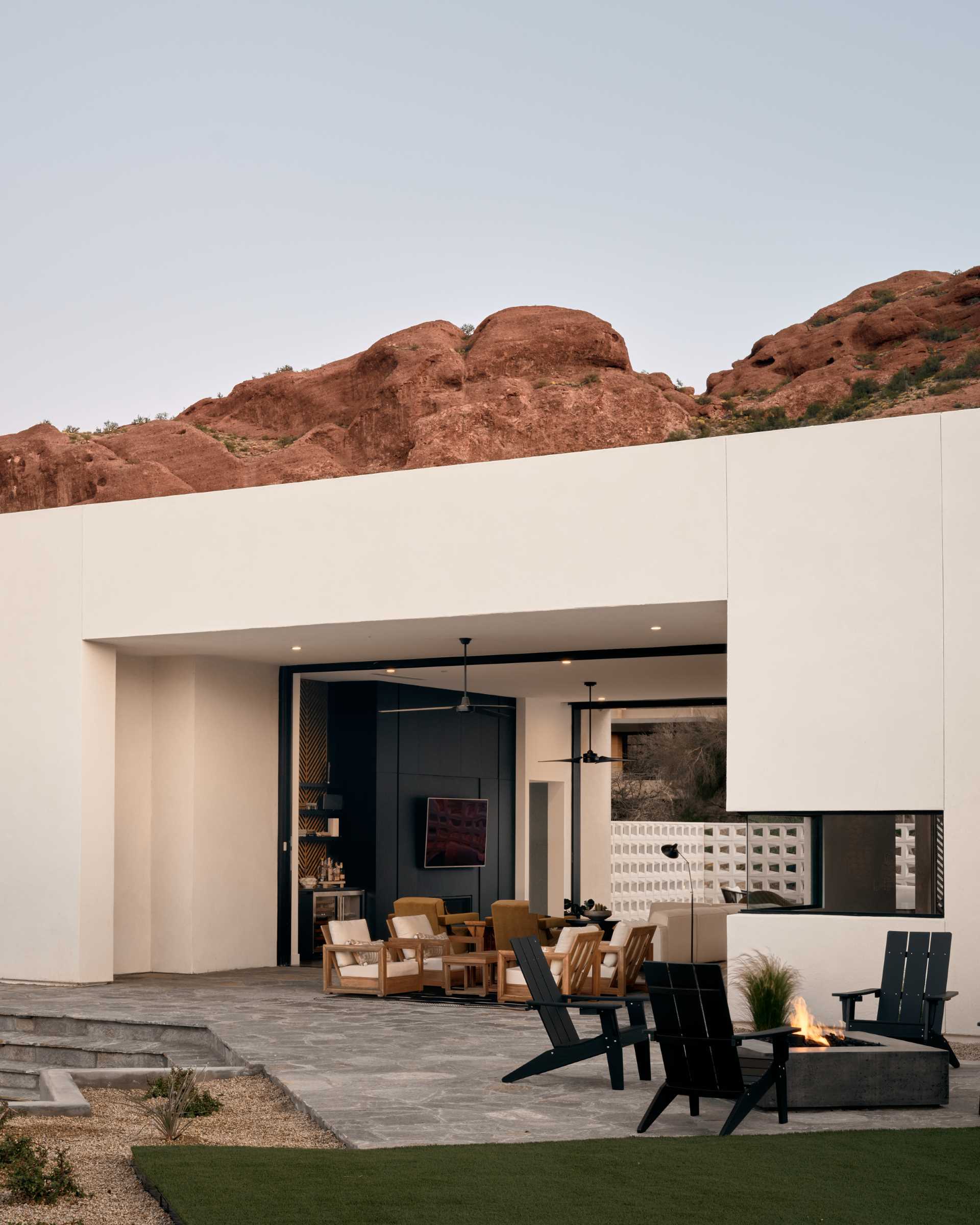 The great room includes the living room, an open-plan dining area, and the kitchen. Black accents in each of the spaces contrast the concrete floors.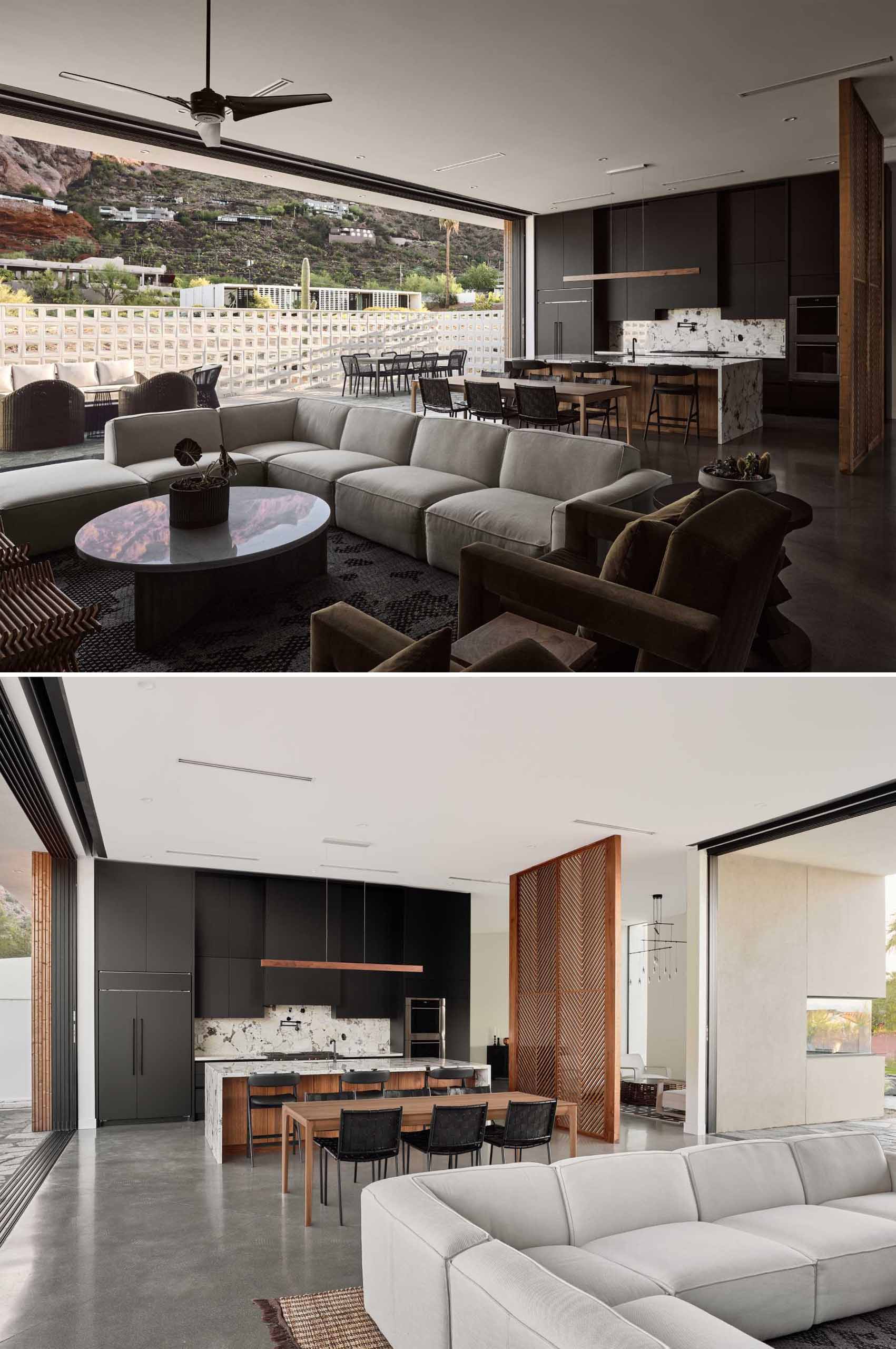 The patios show the clearest midcentury connection, using breezeblock to screen the road and focus the view towards the mountain beyond.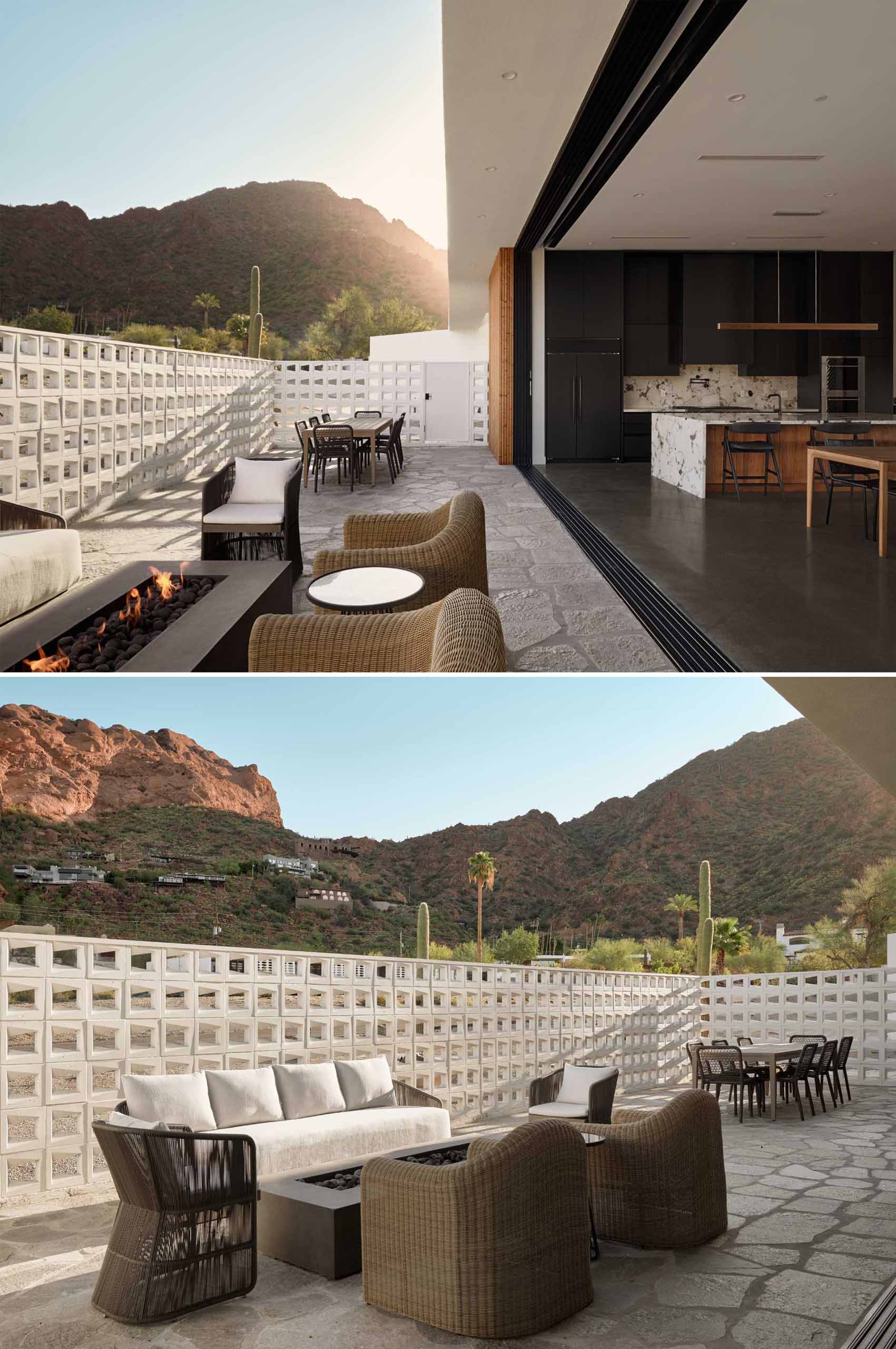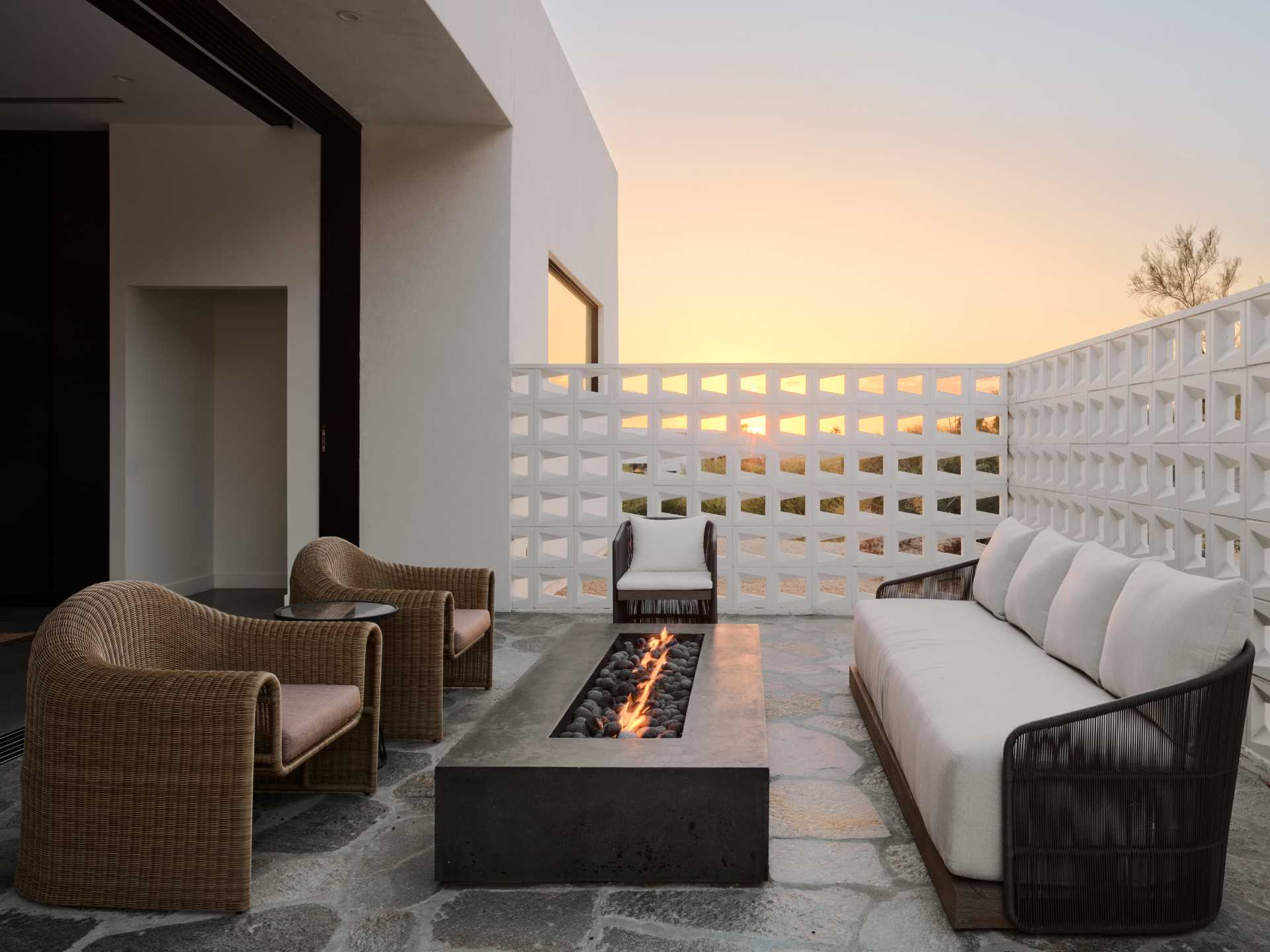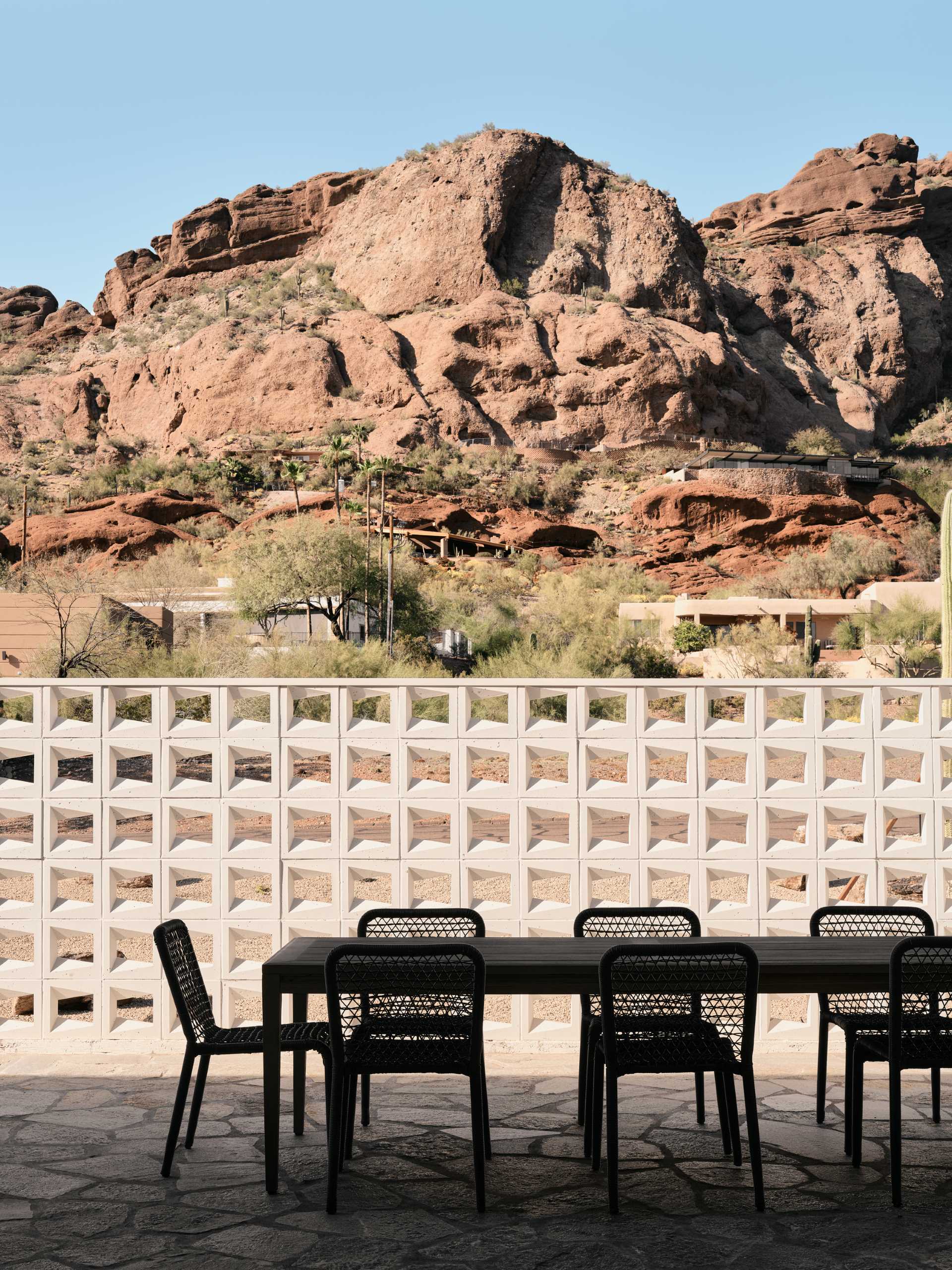 Here's a close-up of the breezeblock, showing the unique design that adds interest and shadows to the outdoor spaces.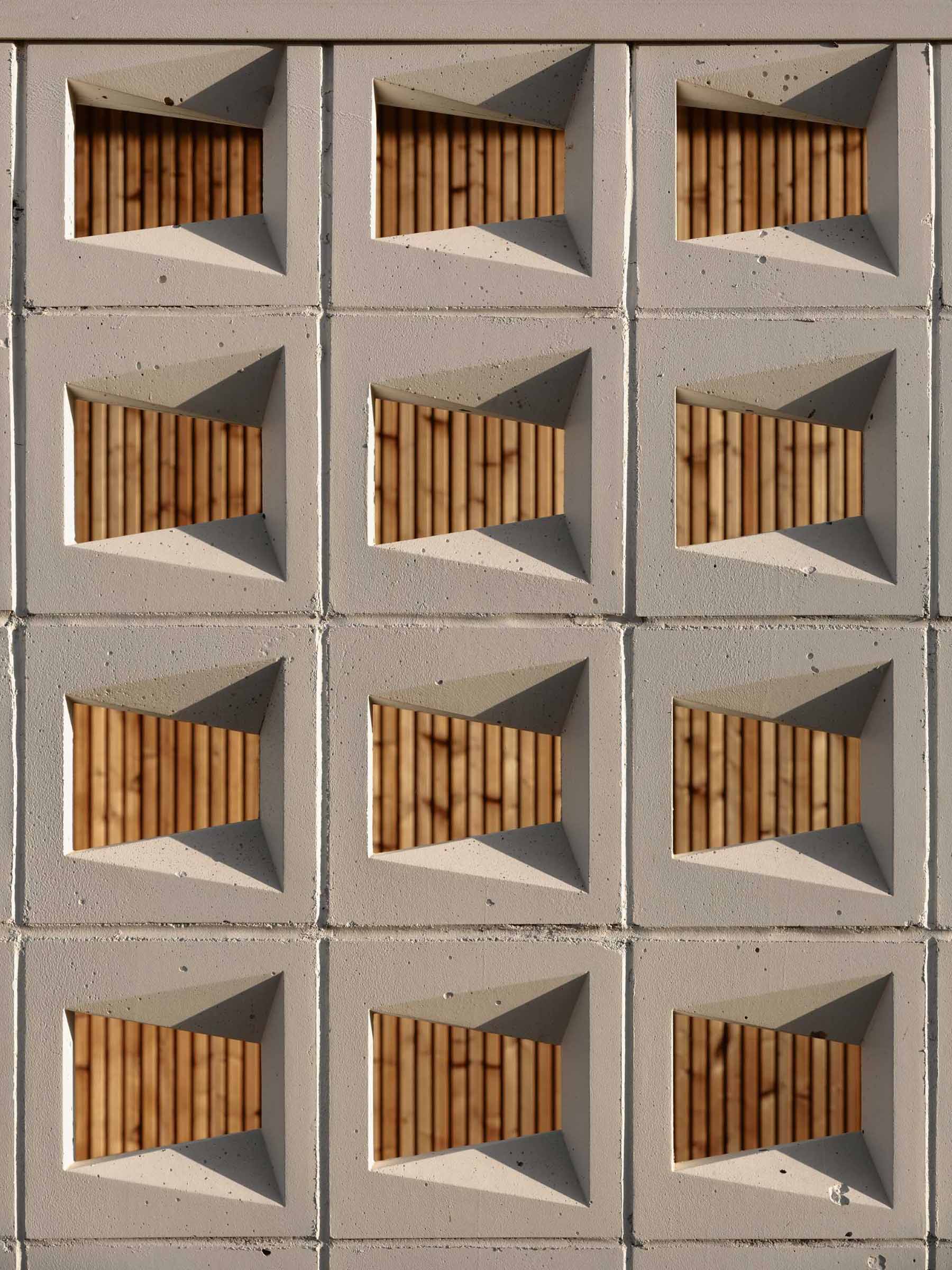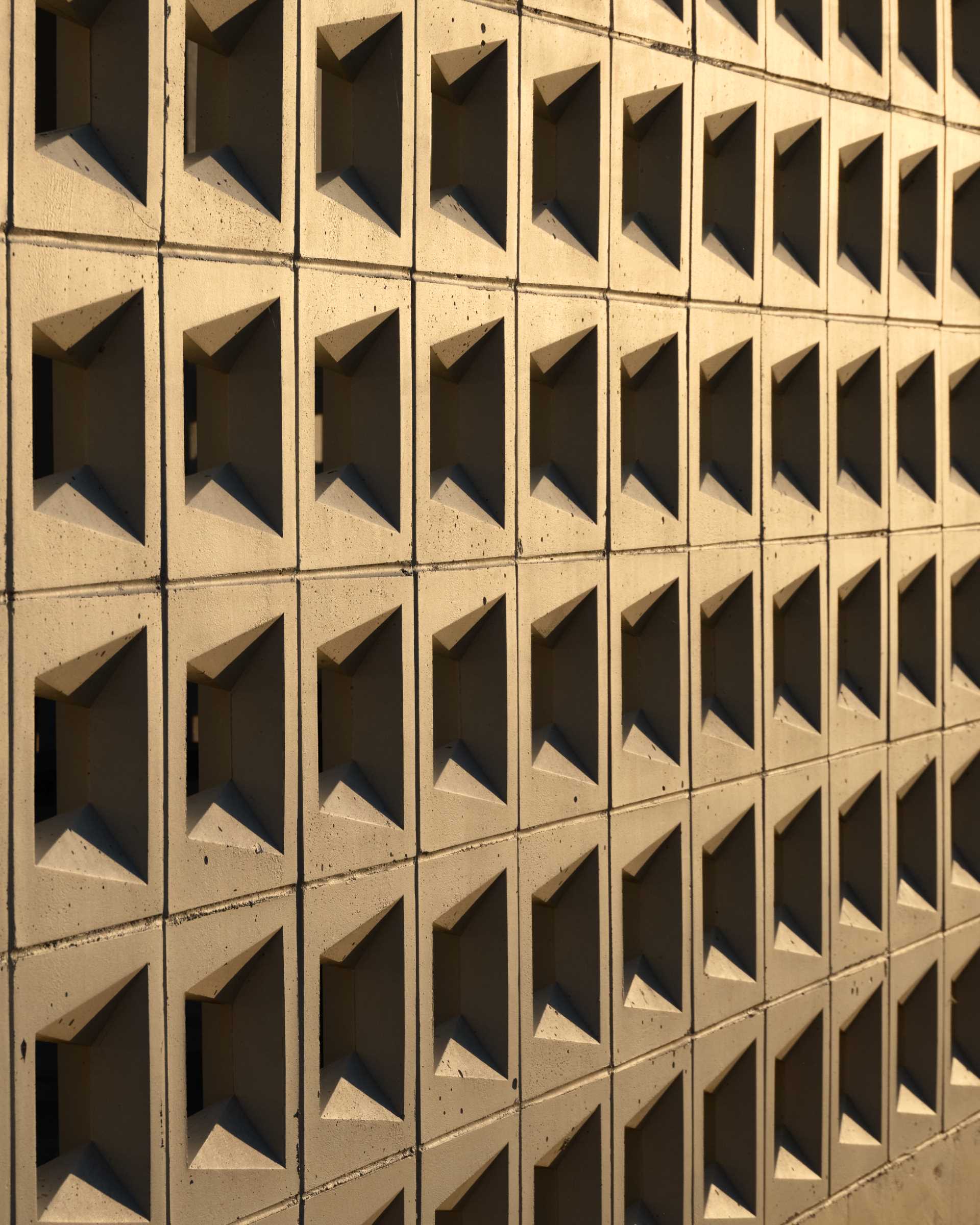 Back inside, the kitchen with its black cabinets and island, is separated from a bar and lounge area by a wood partition with a leaf-inspired design.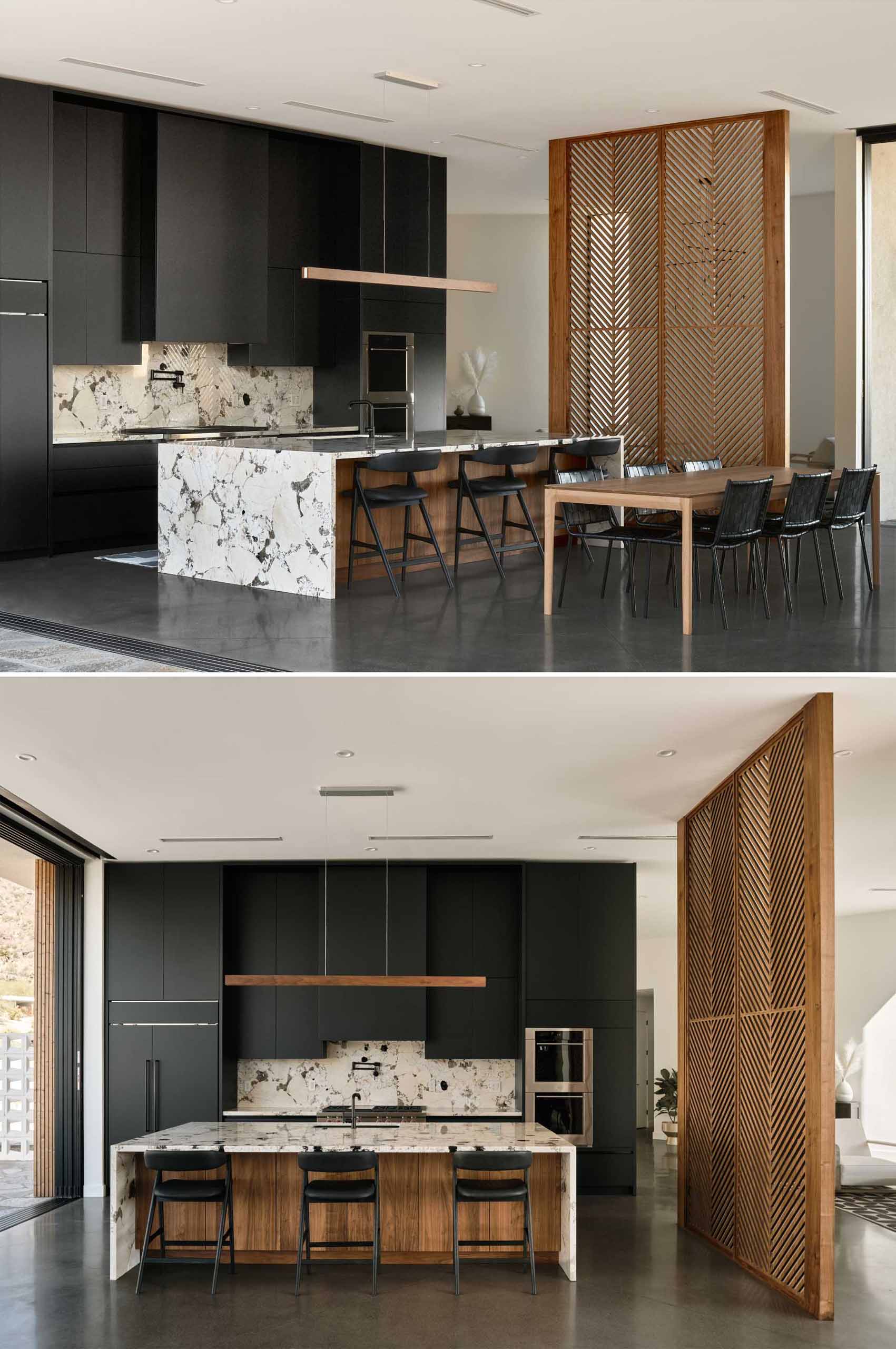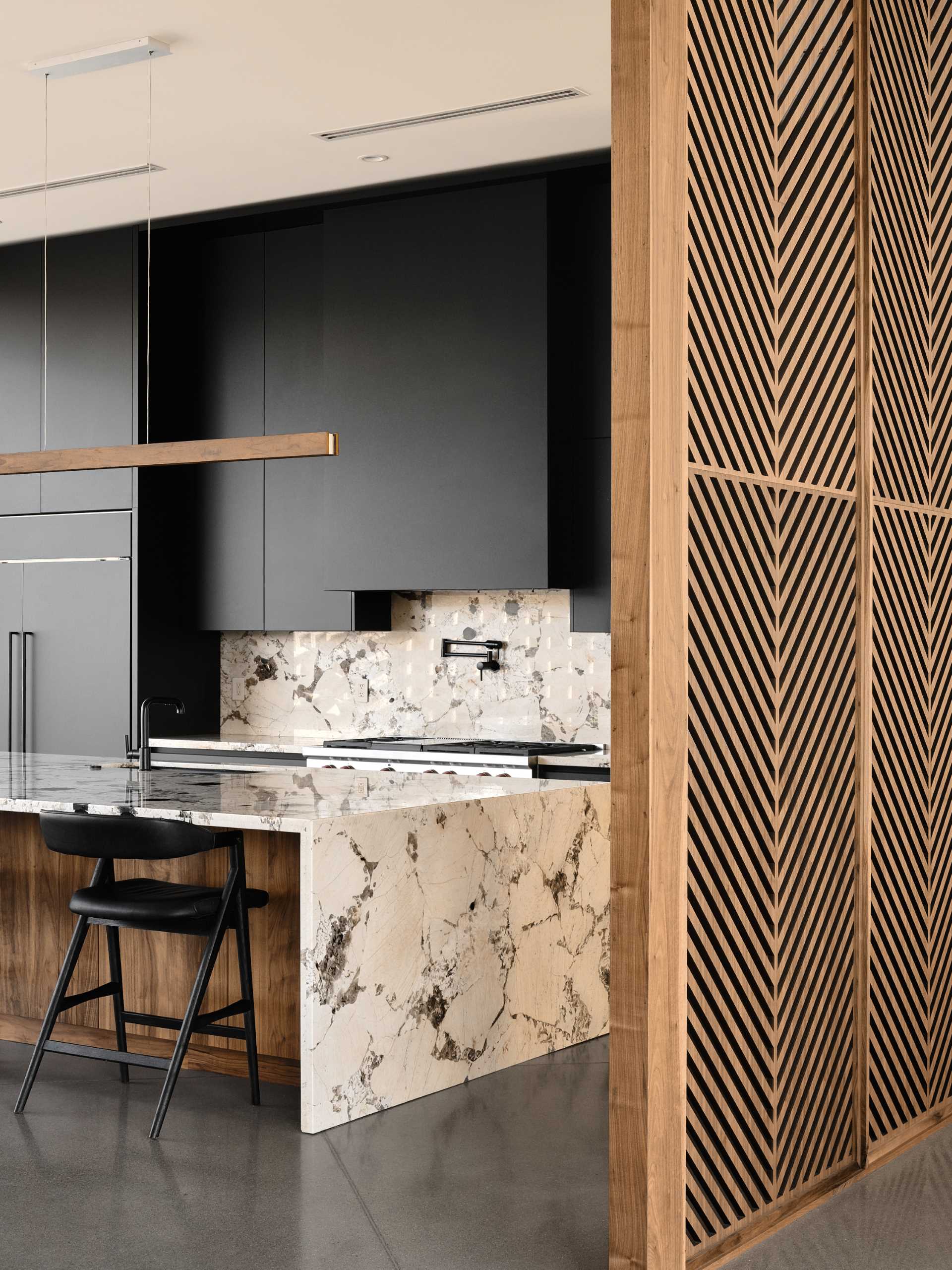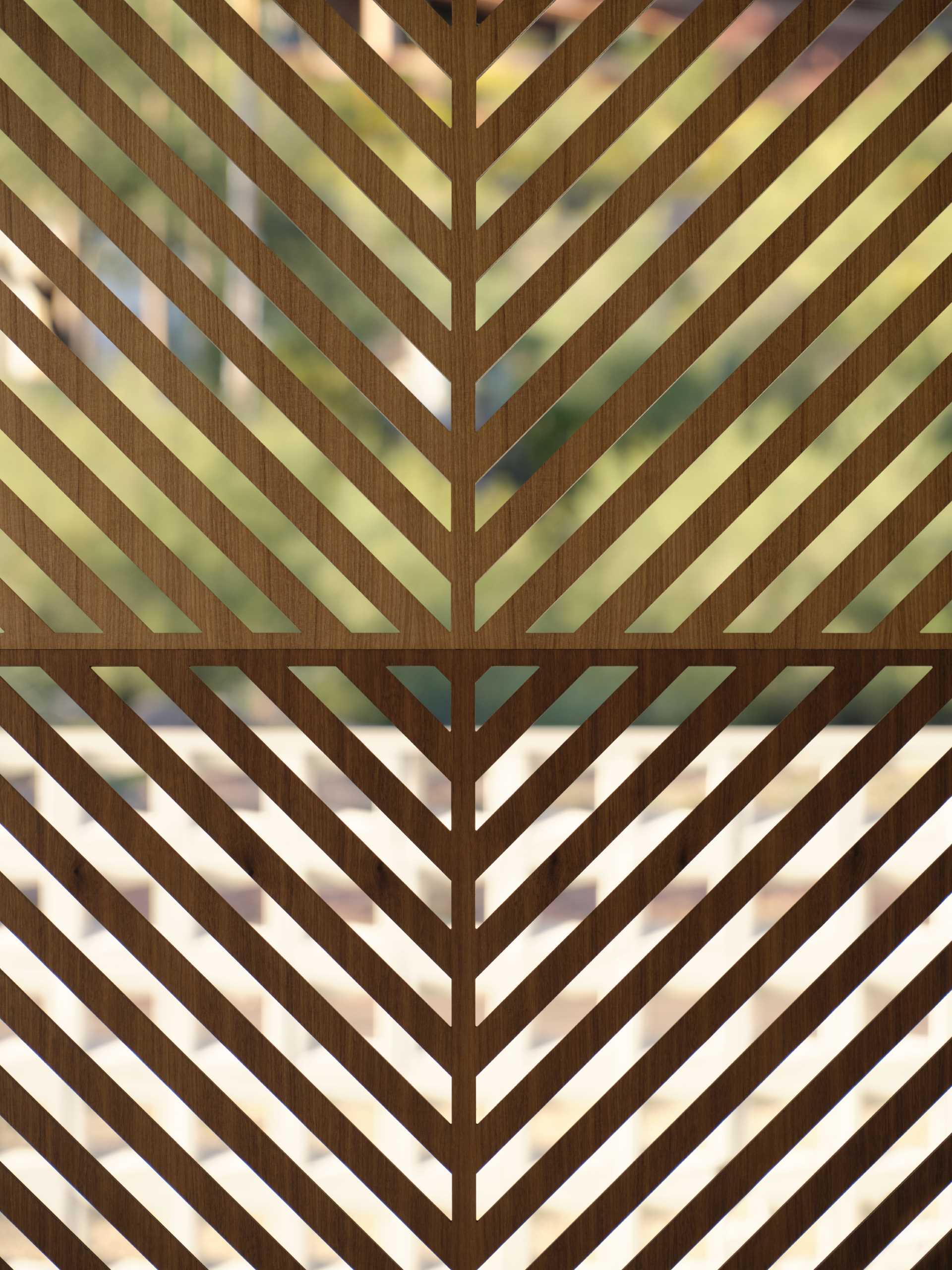 The bar and lounge area is simple in its design, however, a corner window perfectly frames the landscape.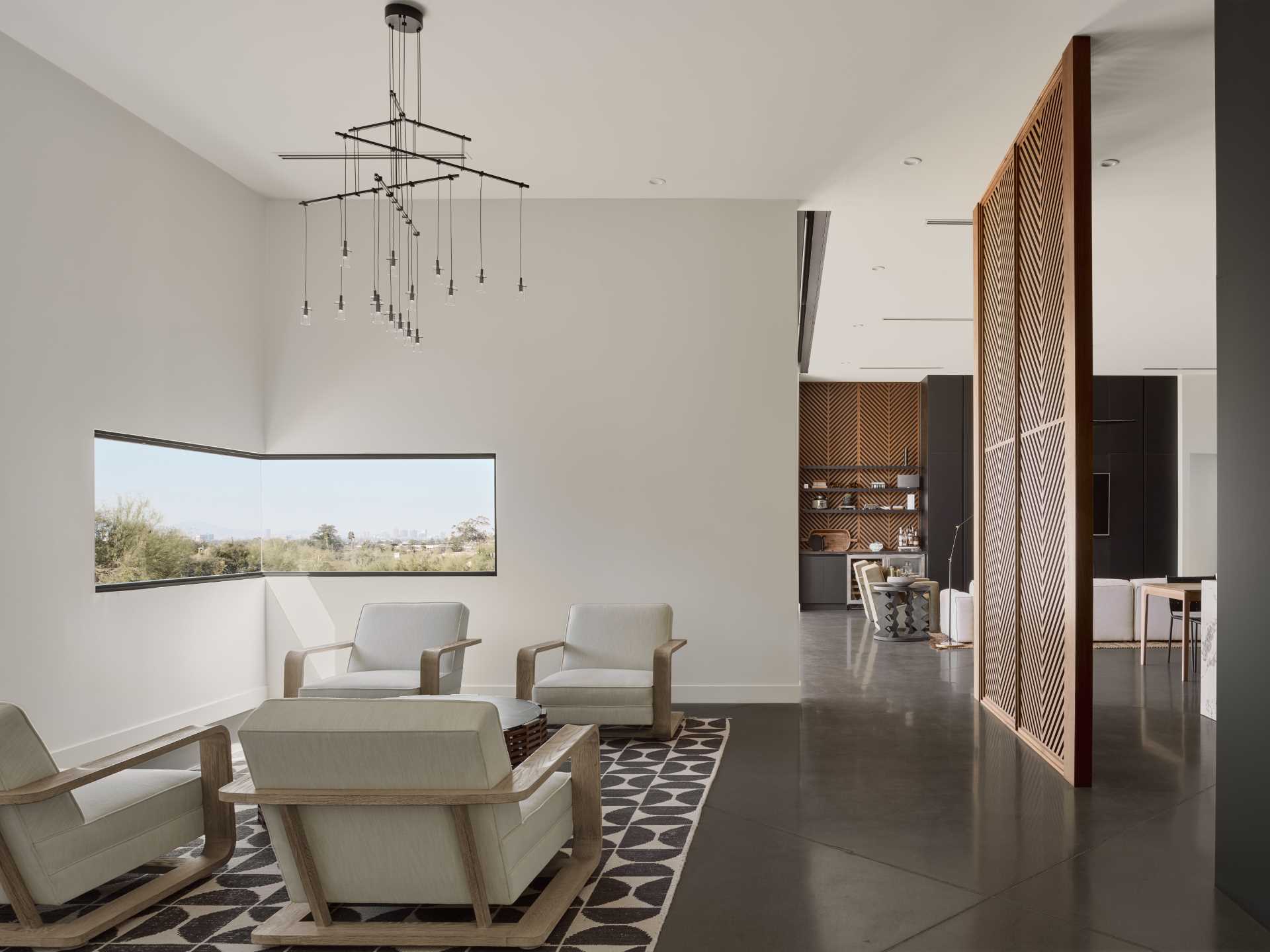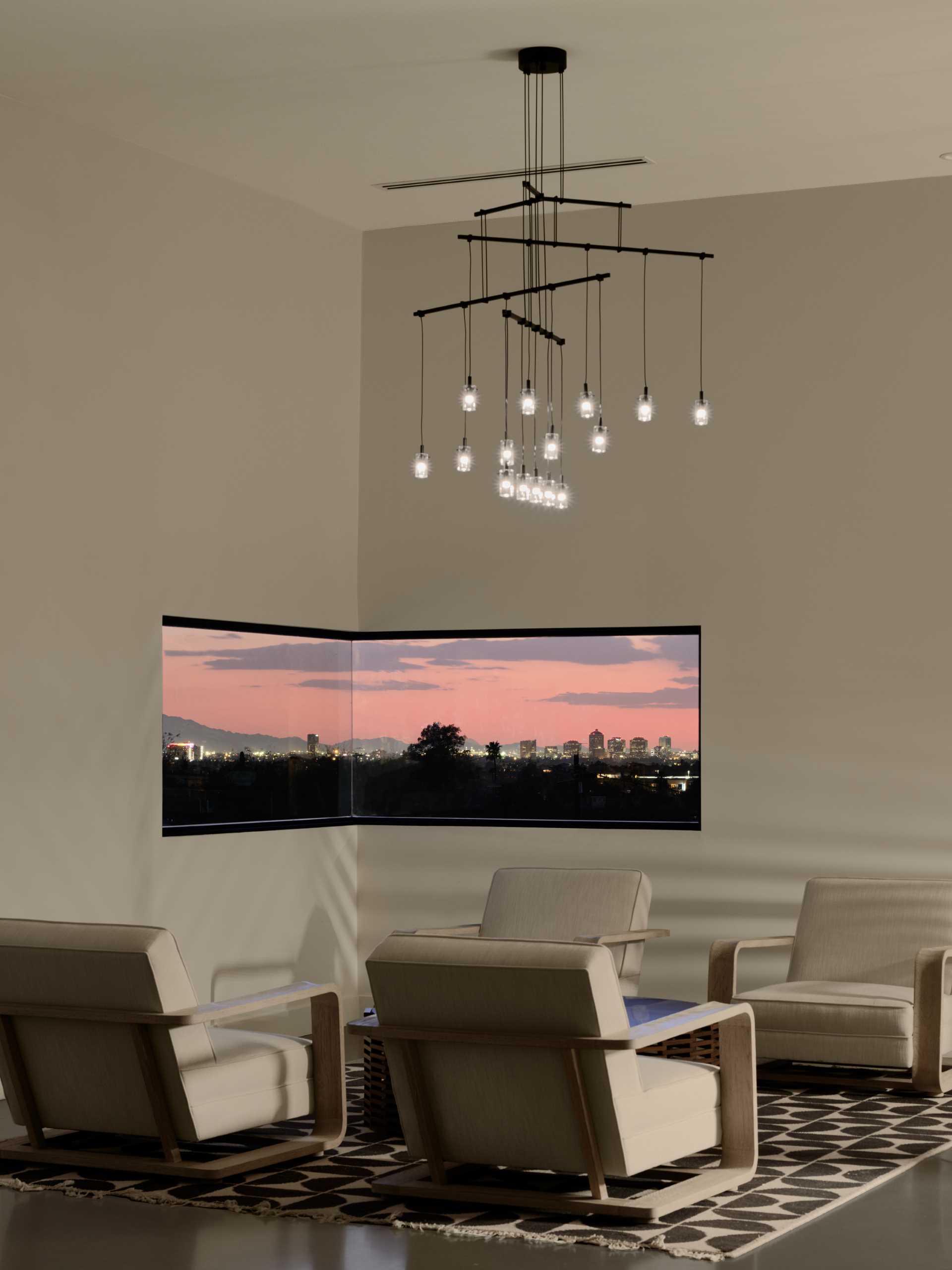 Plaster has been used in the primary bath and shower to create an earthy and neutral aesthetic.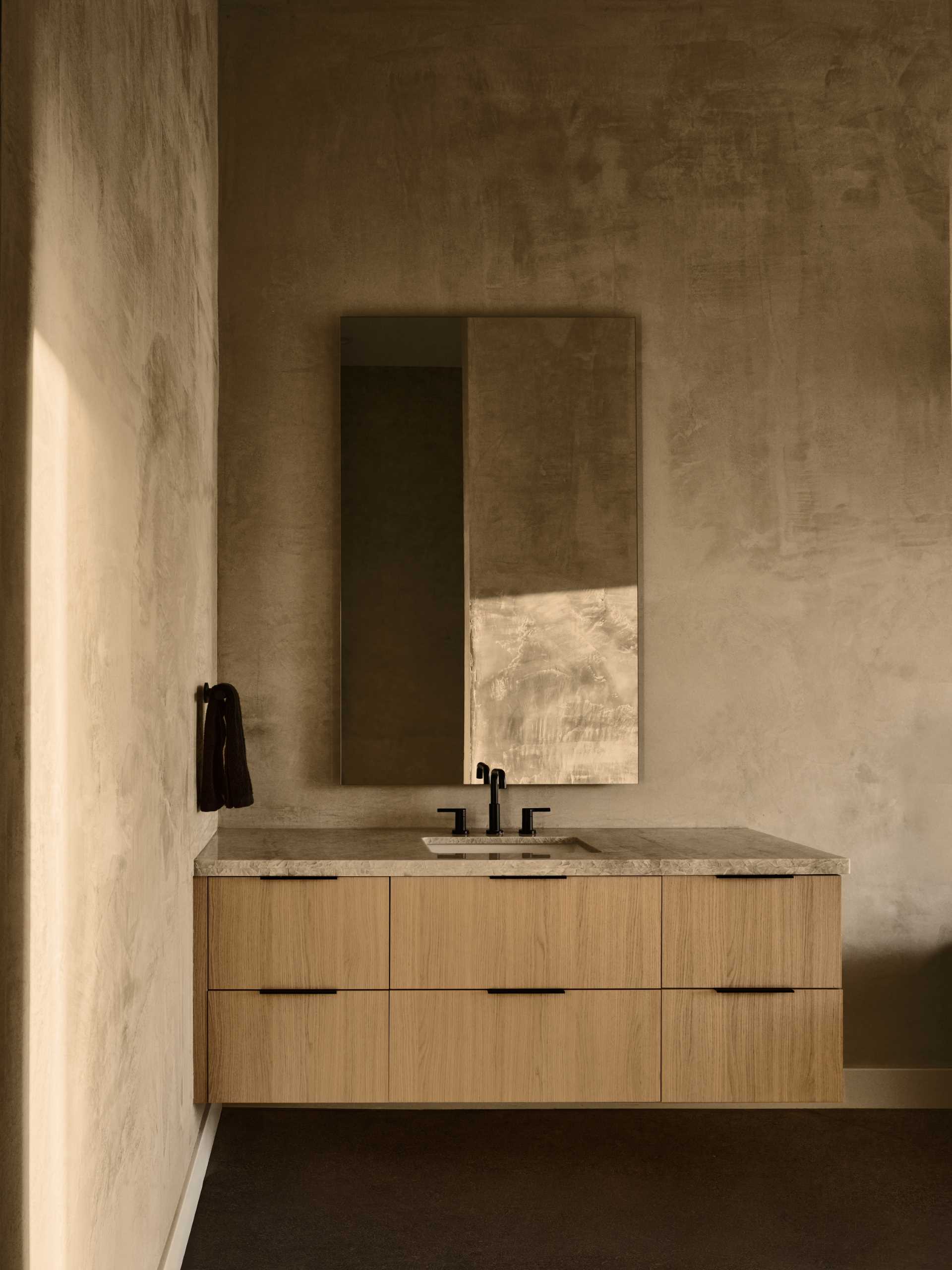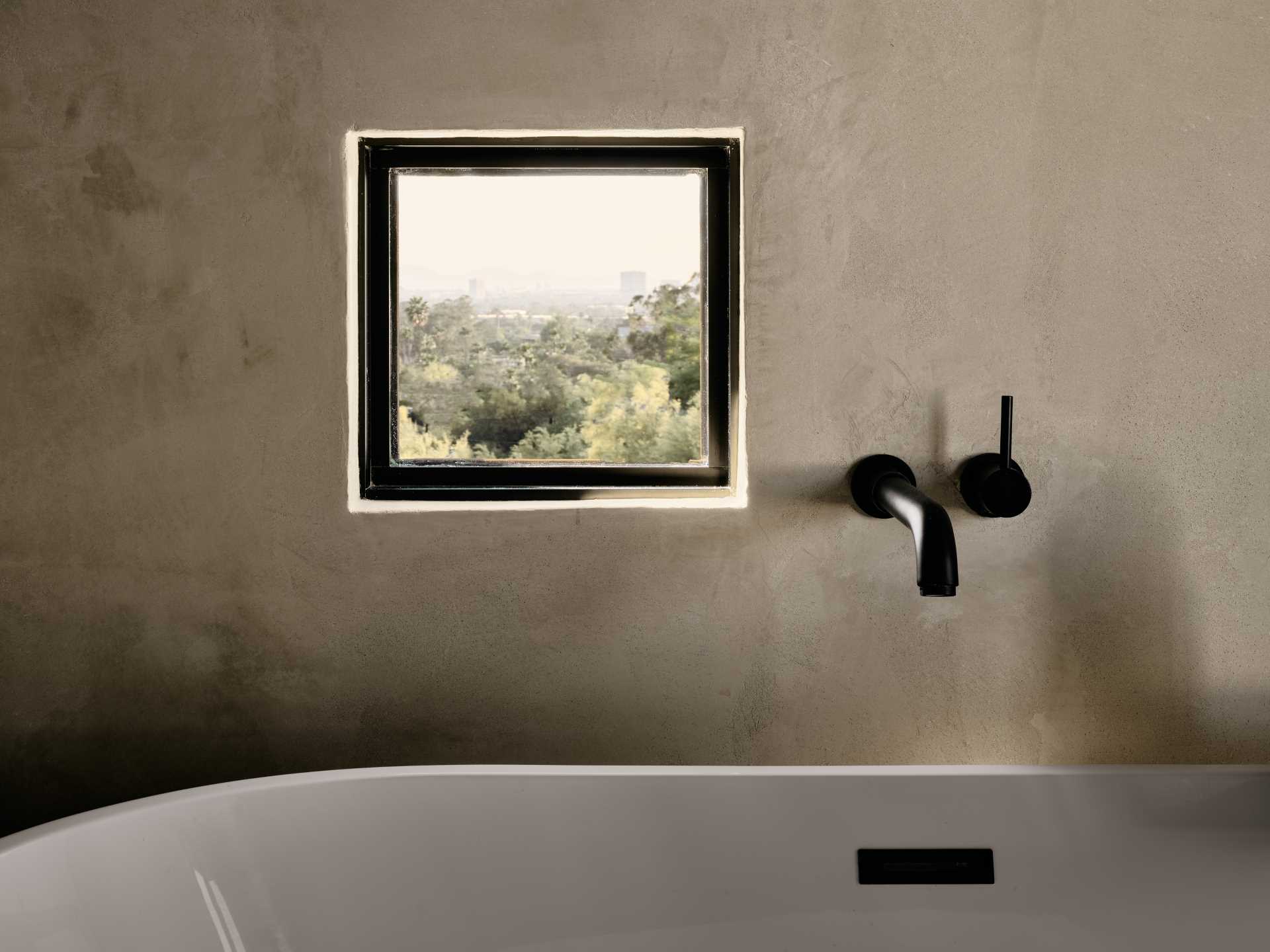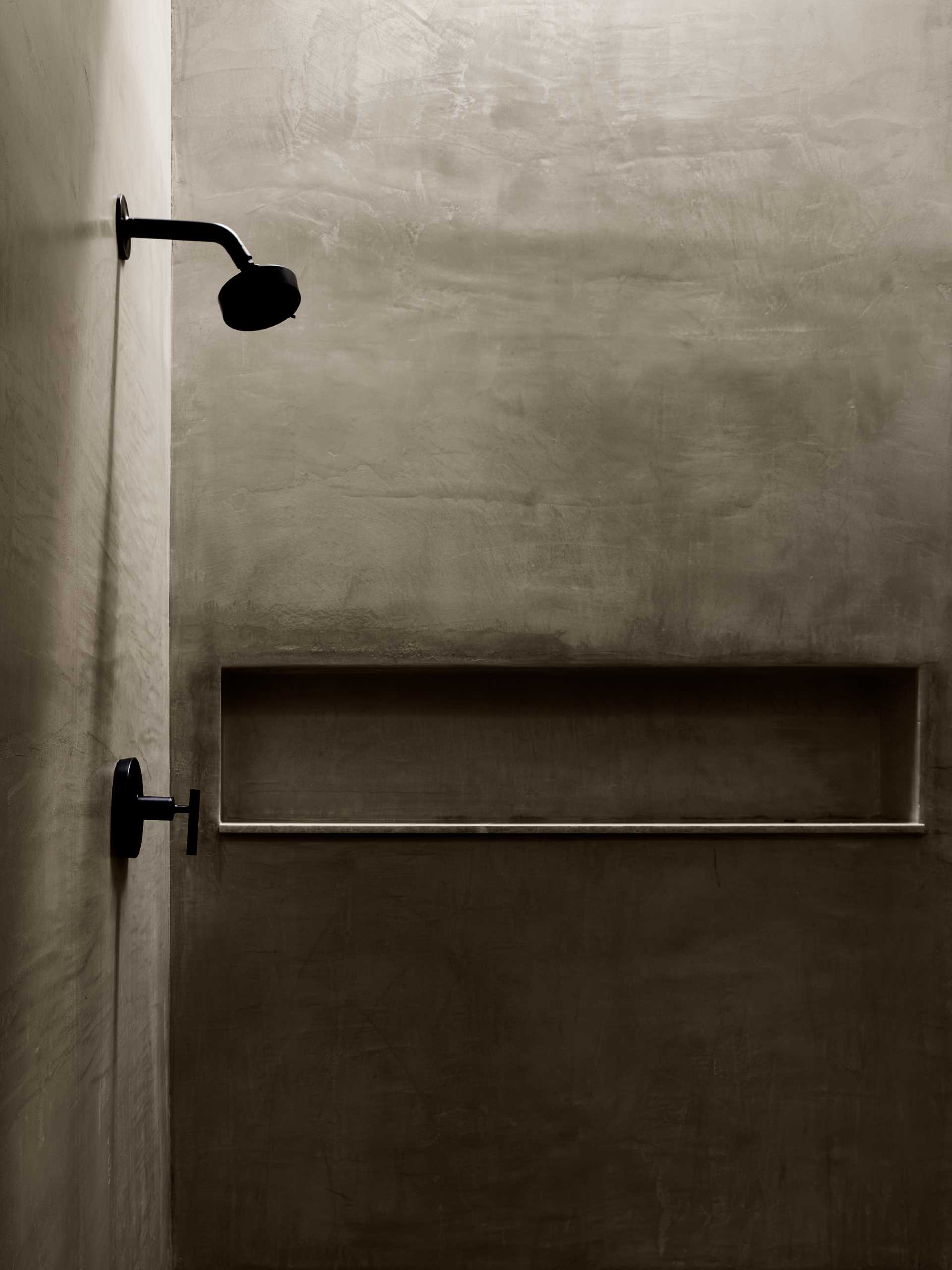 Here's a look at the floor plan and architectural drawings.