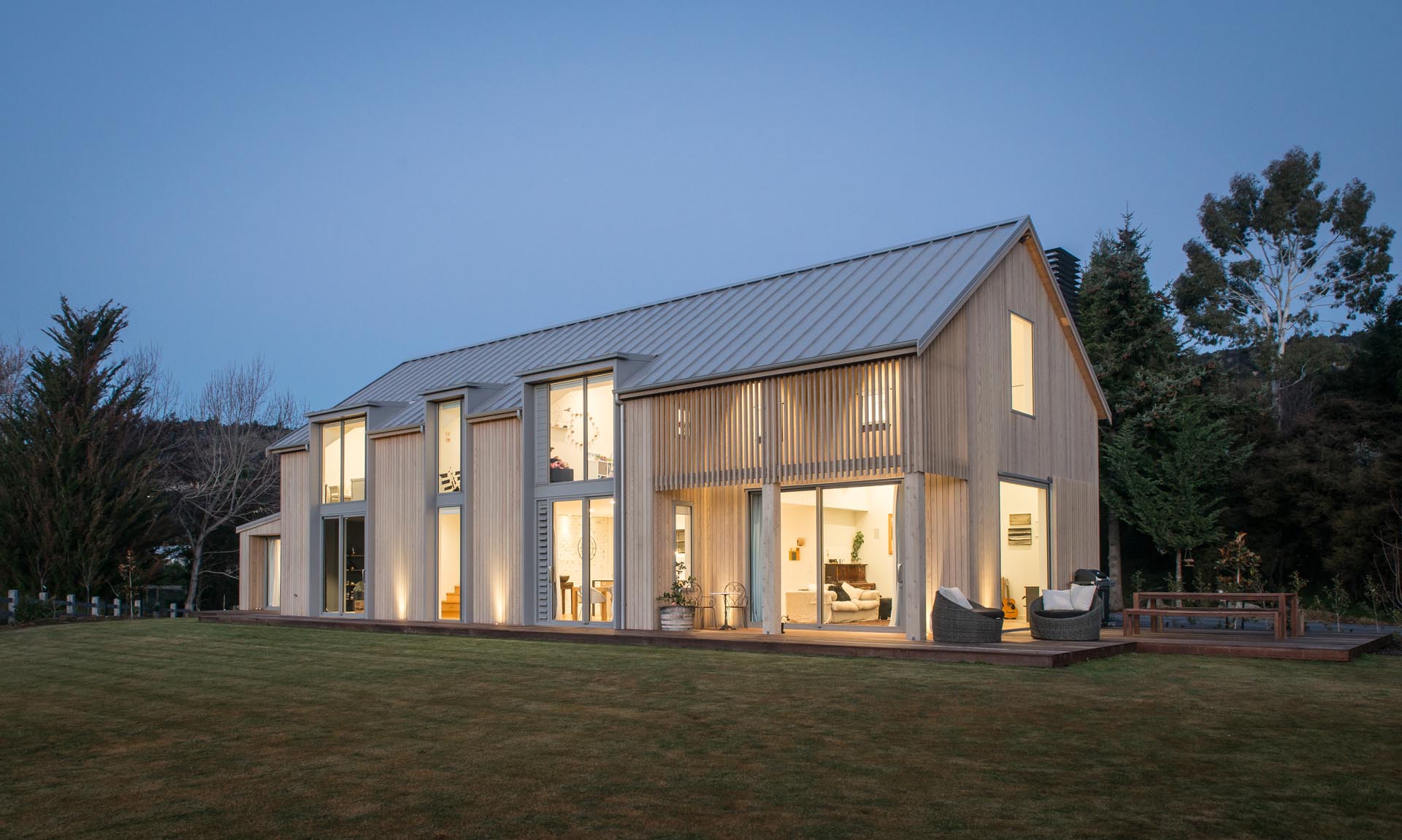 Condon Scott Architects has recently completed a contemporary barn-inspired home in Wanaka, New Zealand, that has an exterior of pale timber tones and a sloped metal roof.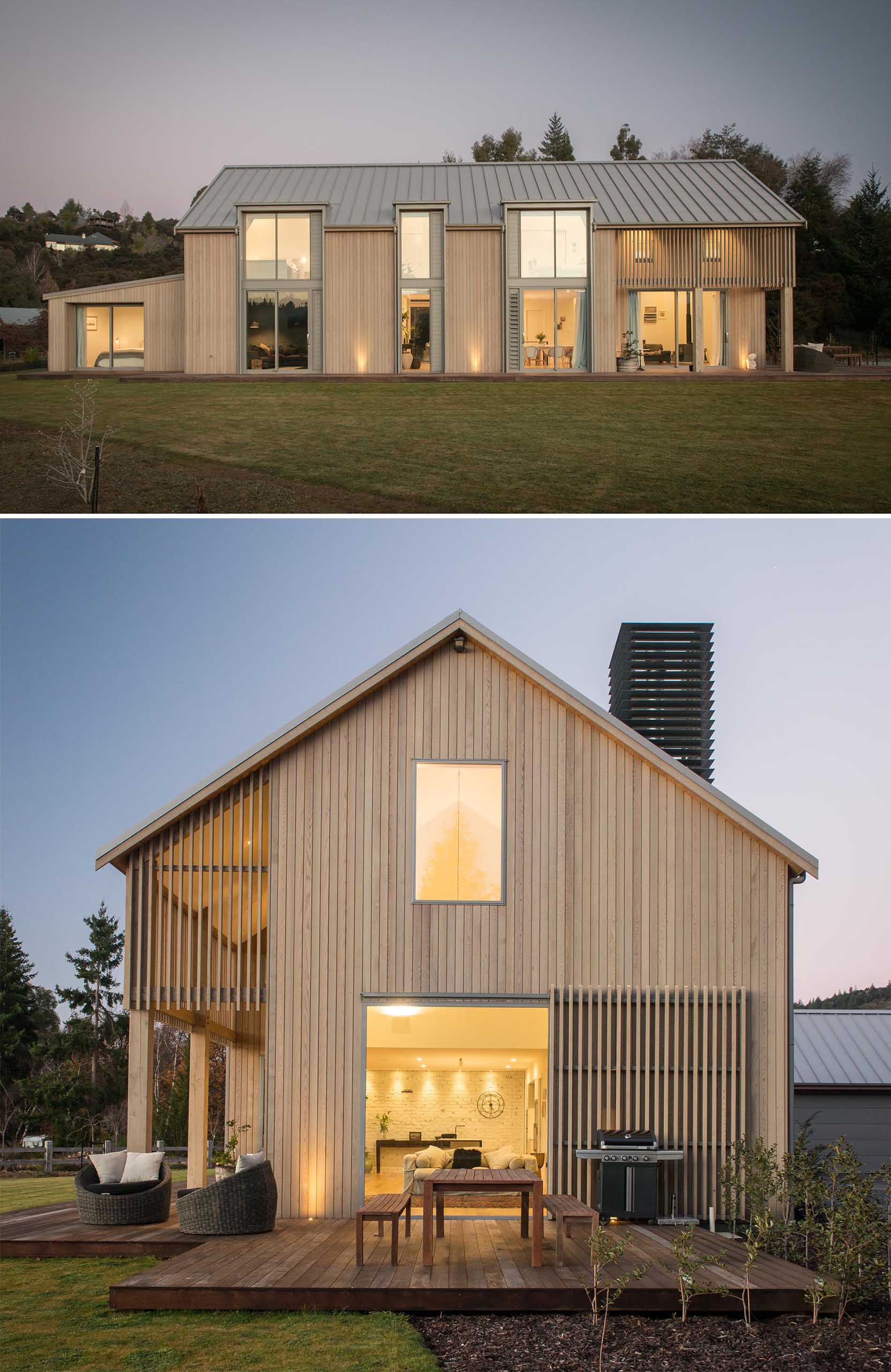 "The solid timber posts and beams are visible and call up images of traditional European barn conversions where the remnants of the original barn structure are exposed," explains lead architect Barry Condon. "The idea of creating a repurposed farm building is carried through into the interior where recycled materials are contrasted with clean lines and modern finishes."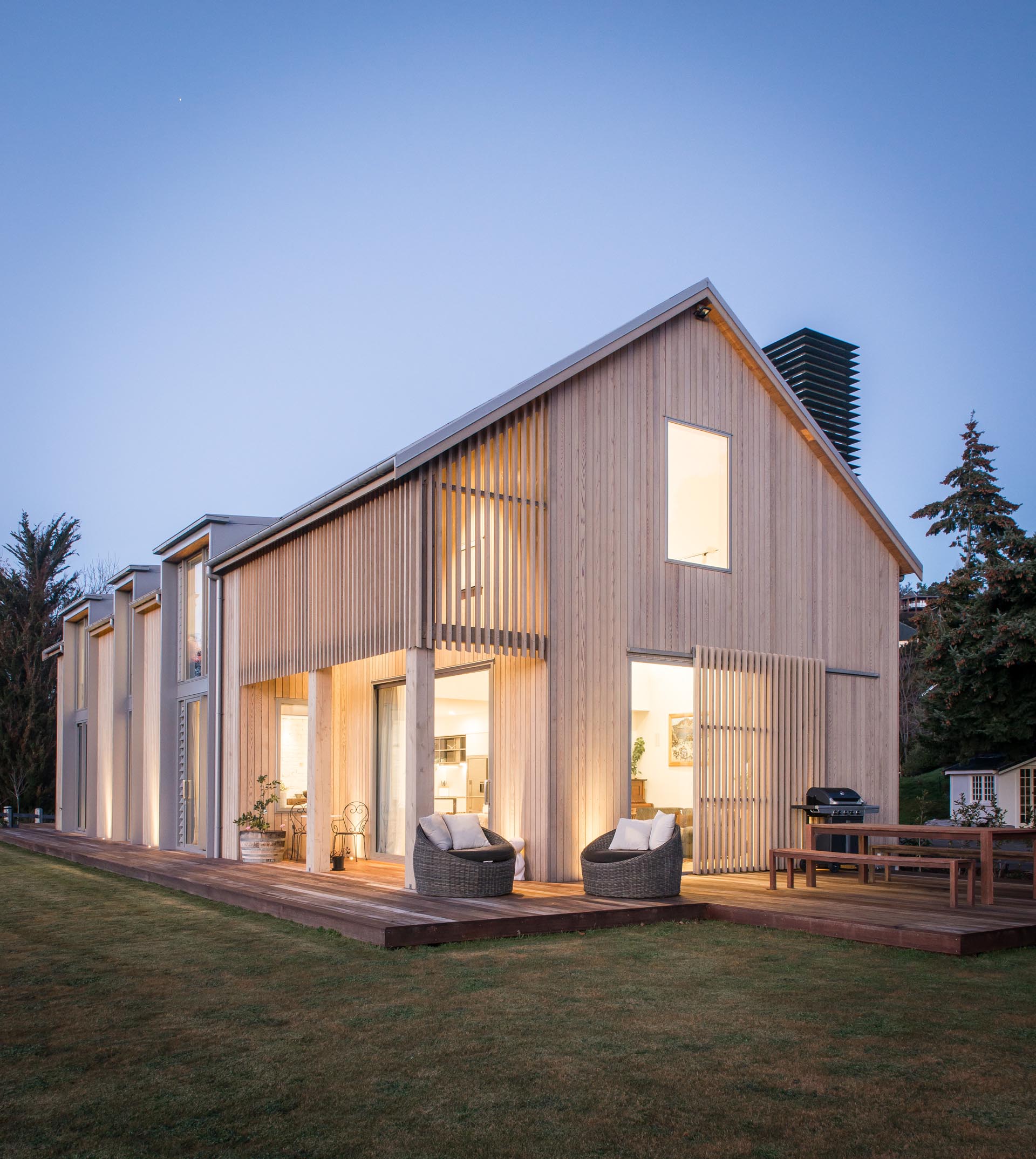 External timber slatted elements, some of which are on sliders, prevent excessive solar gain and add to the contemporary barn aesthetic.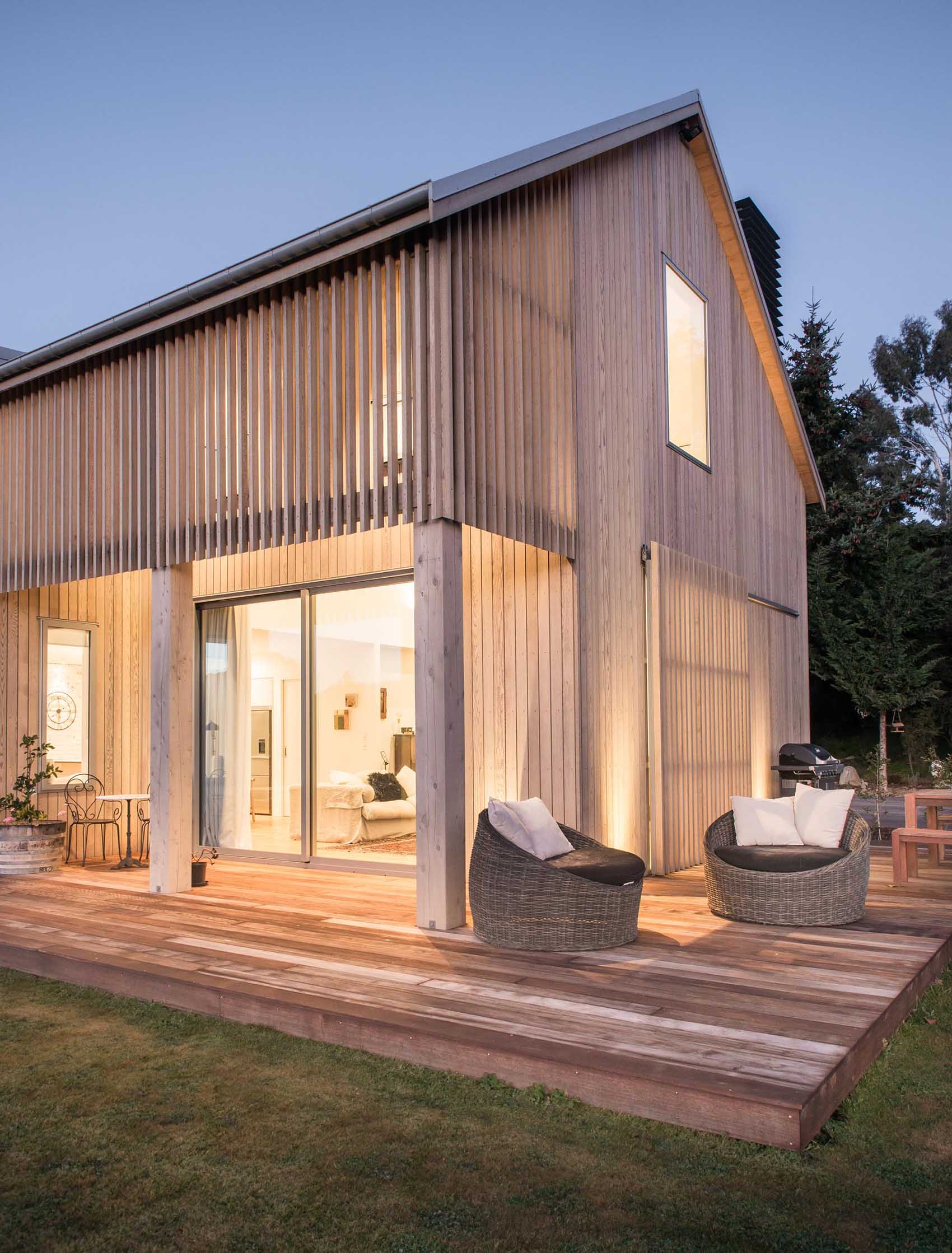 Here's a close-up look at the wood siding and one of the solid timber posts.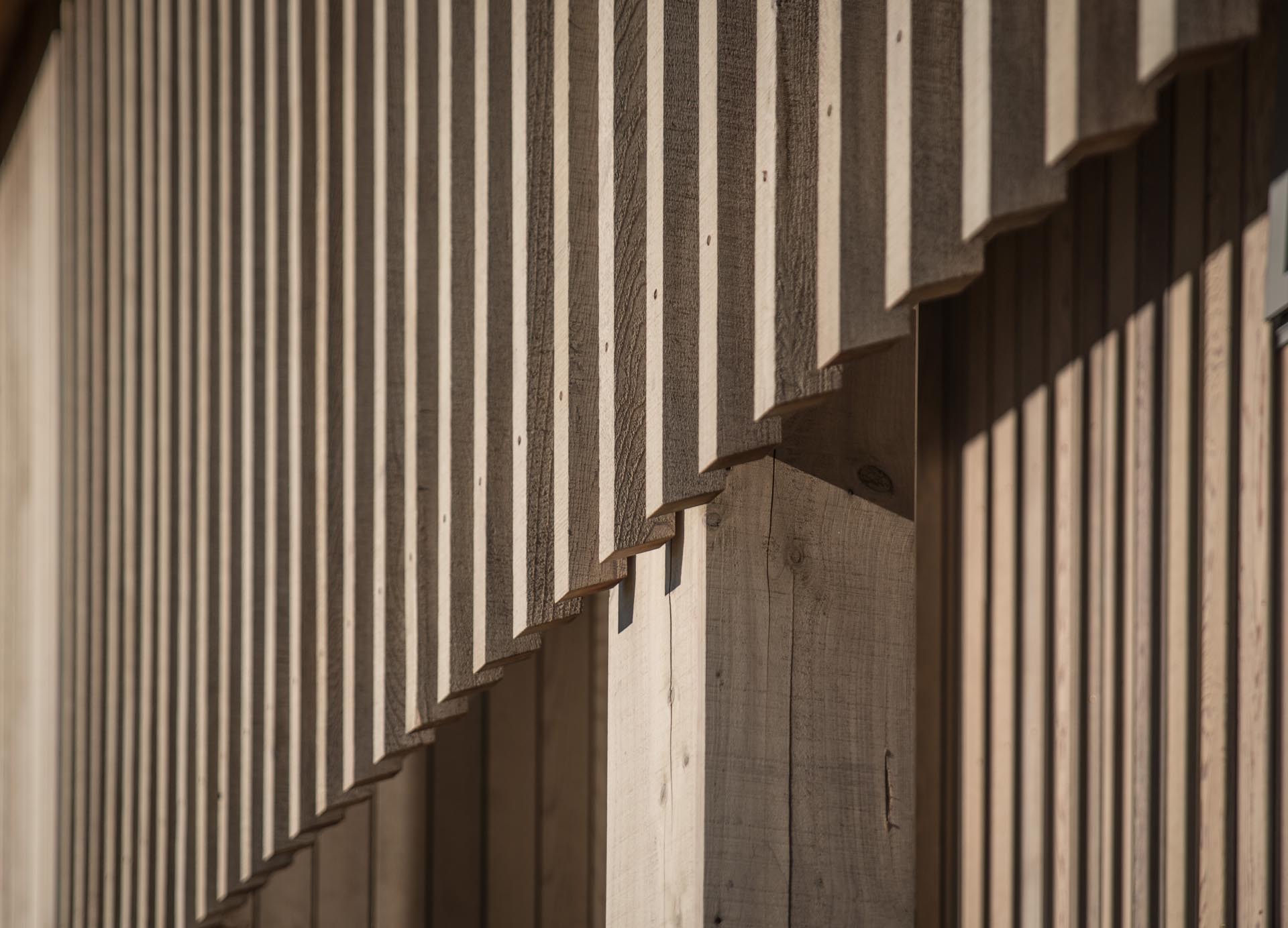 The entryway is highlighted by the light that streams through the double-height windows. There's also a covered walkway from the garage to the home.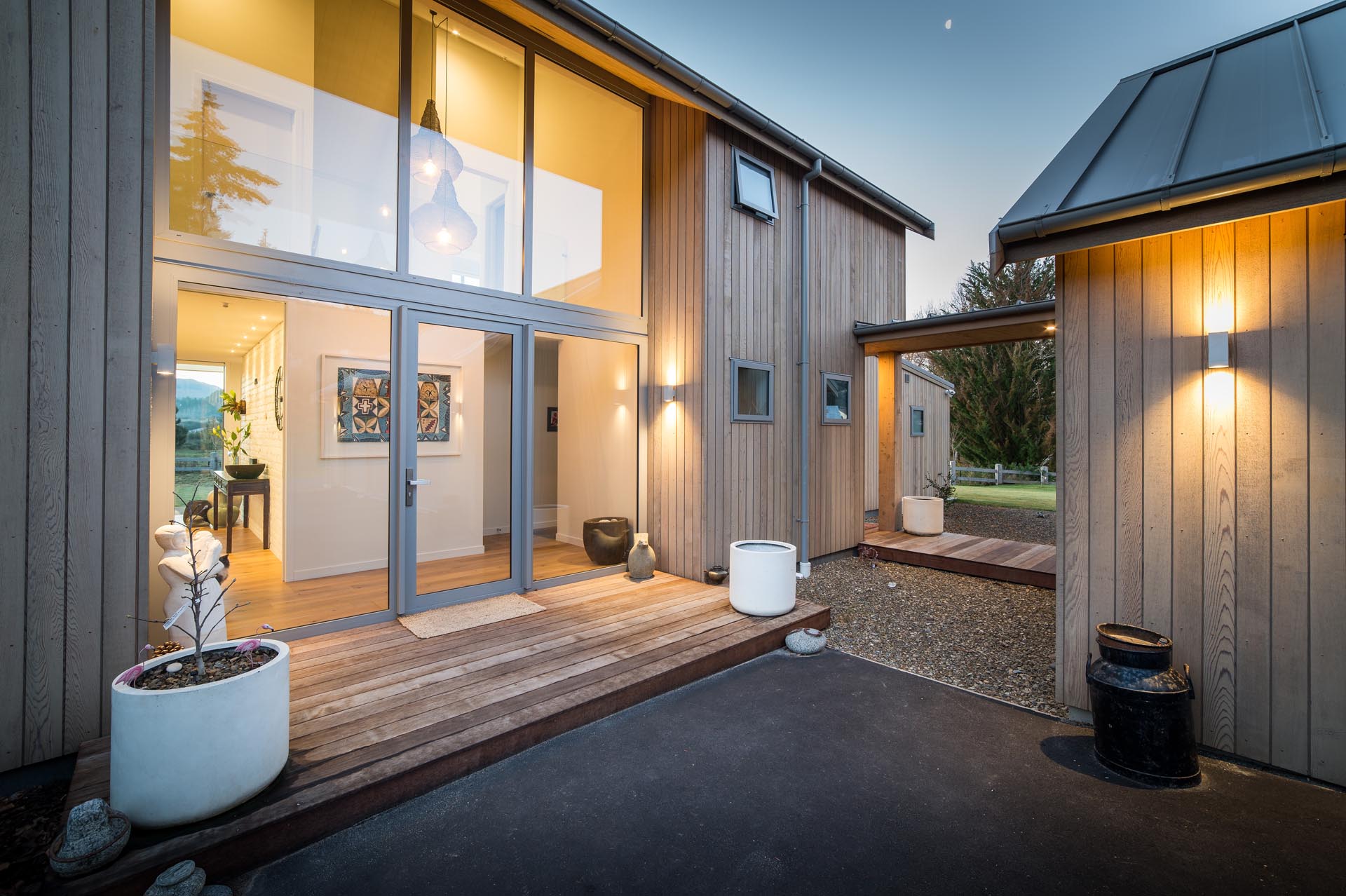 Inside, the living room has a sense of openness from the double-height ceiling, as well as the doors that open to the wood deck outside.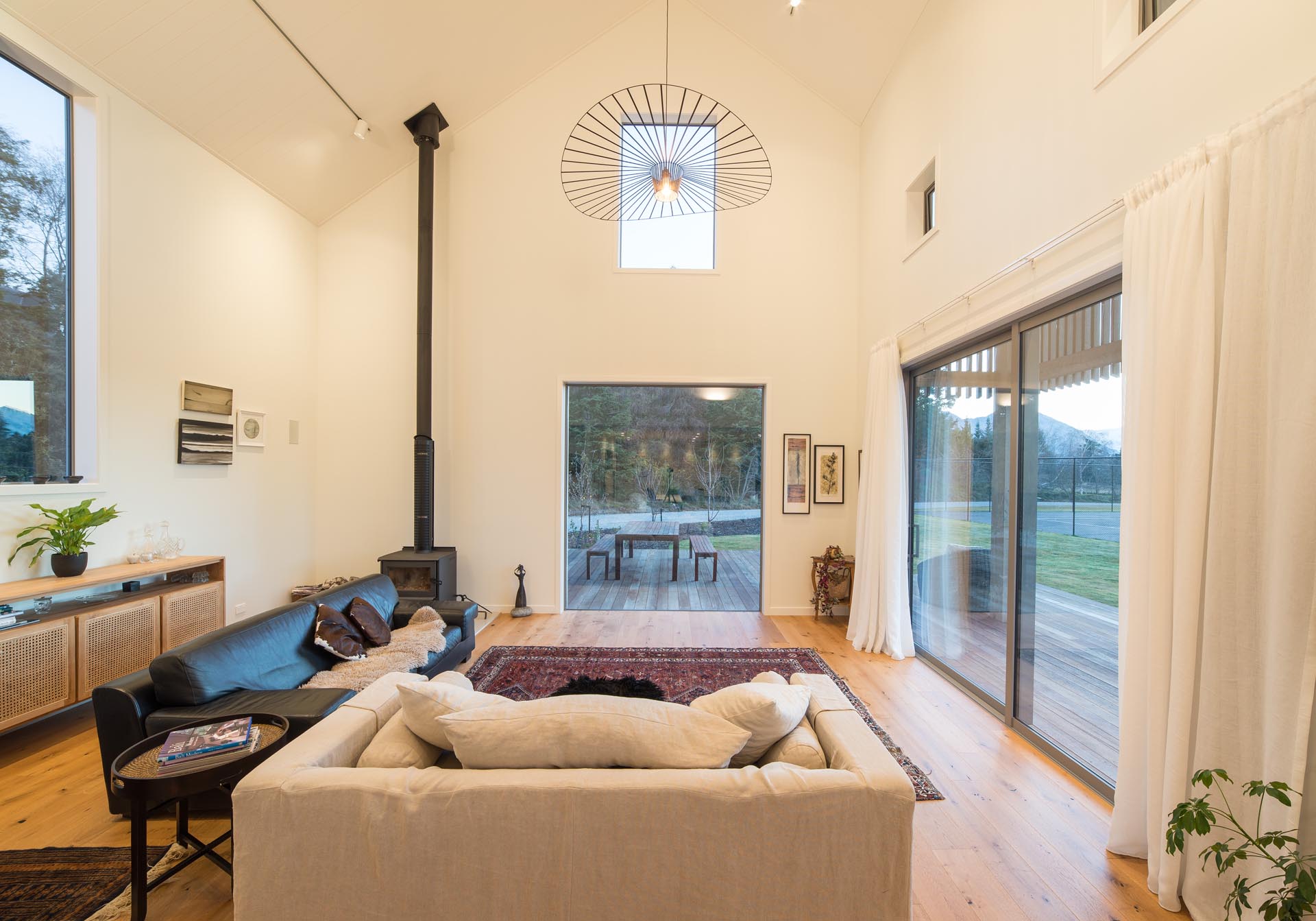 The dining room and kitchen also share the open floor plan of the main level, with the kitchen featuring a long white island. A painted brick wall adds a textural element to the interior.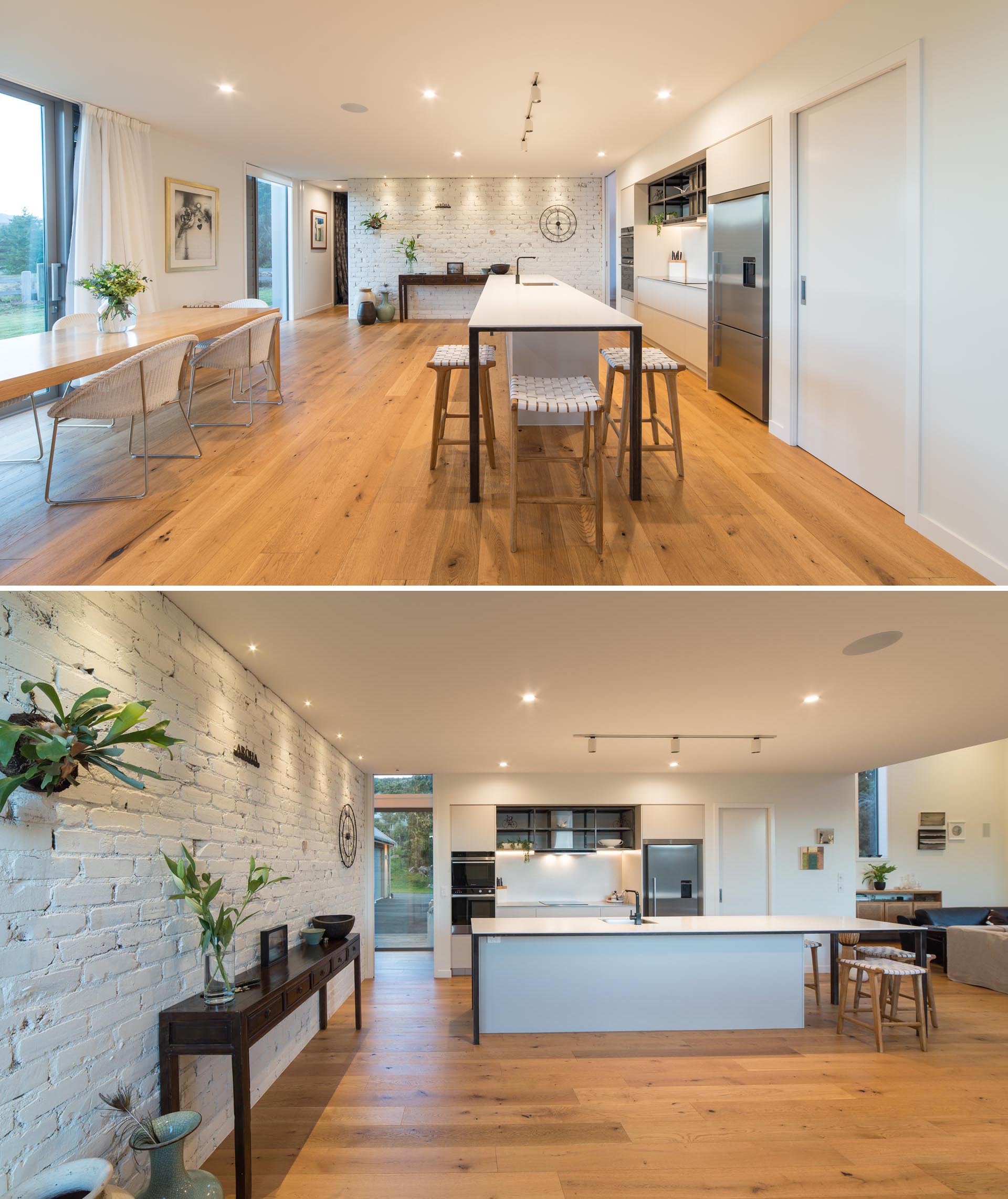 The majority of the bedrooms and bathrooms are featured on the upper floor of the home, which has an open hallway with a glass railing, that provides views of the front door and entryway, and a shiplap ceiling.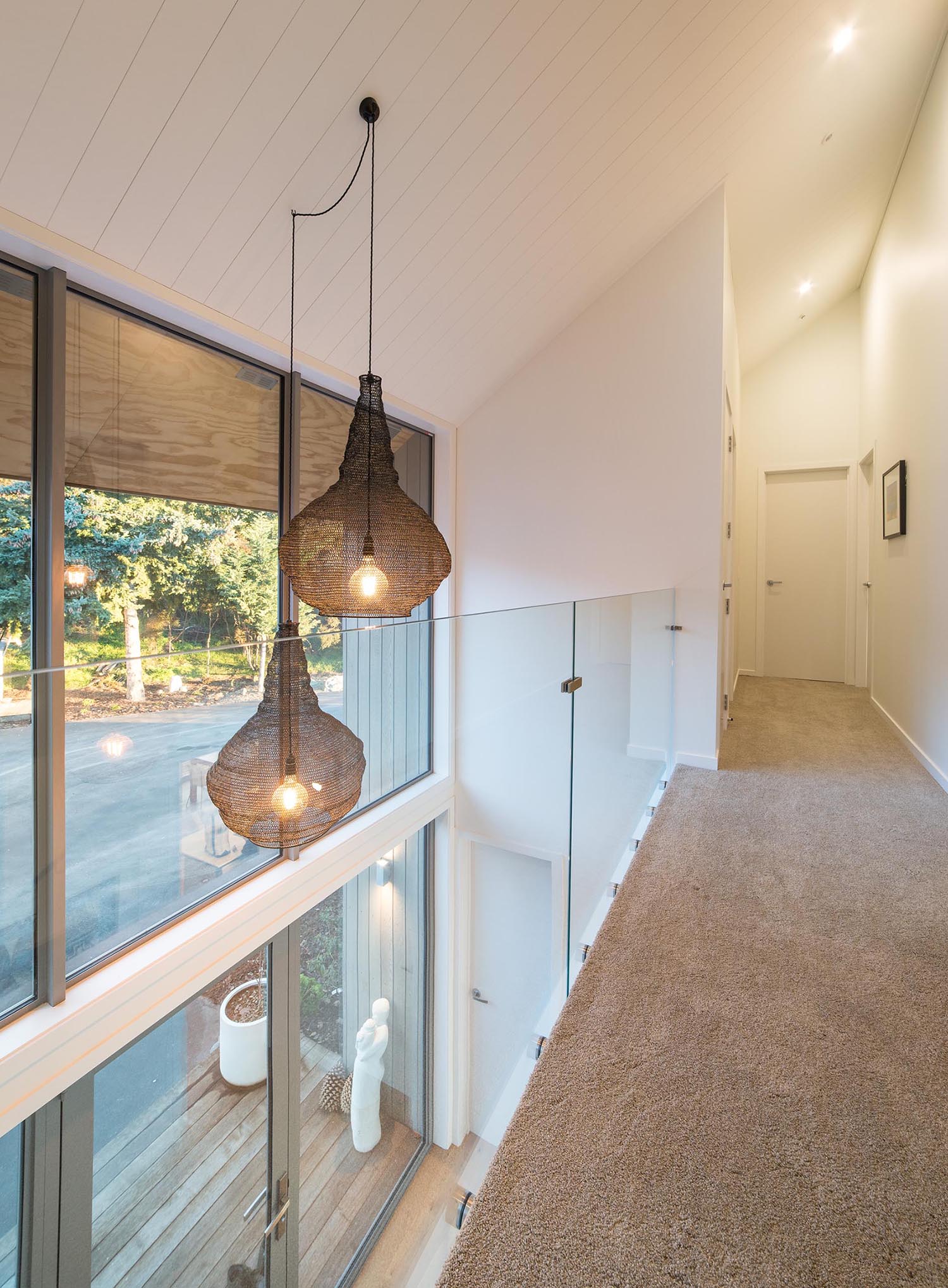 In one of the bathrooms, the shower tile follows the line of the angled ceiling, while the wood vanity has hidden lighting underneath.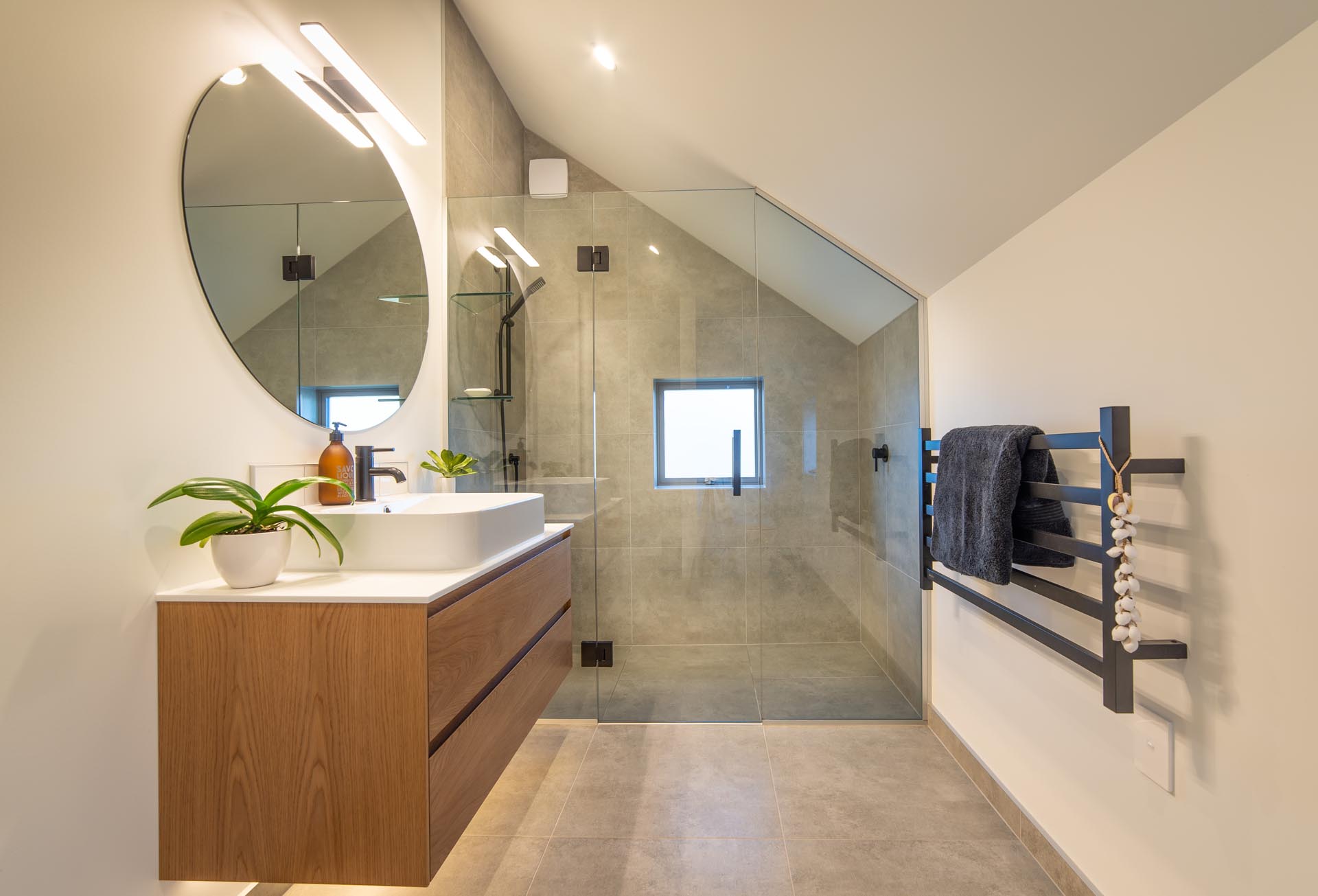 Here's the floor plan that shows the layout of both levels of the home.