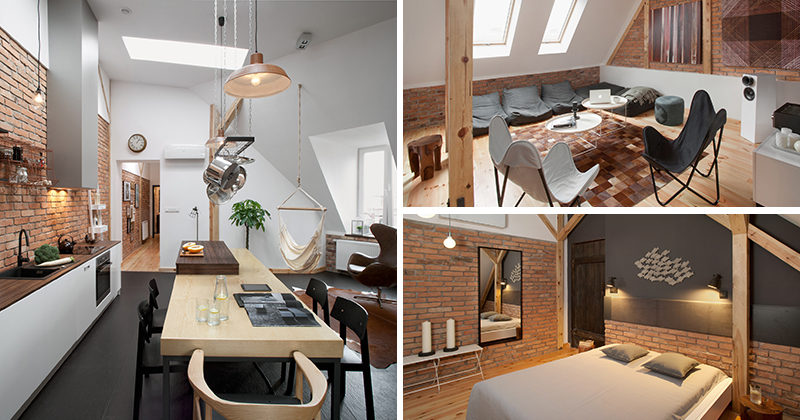 Design firm CUNS have renovated the loft of a building in Poznan, Poland, that was built in the late nineteenth century, and transformed it into a contemporary livable space.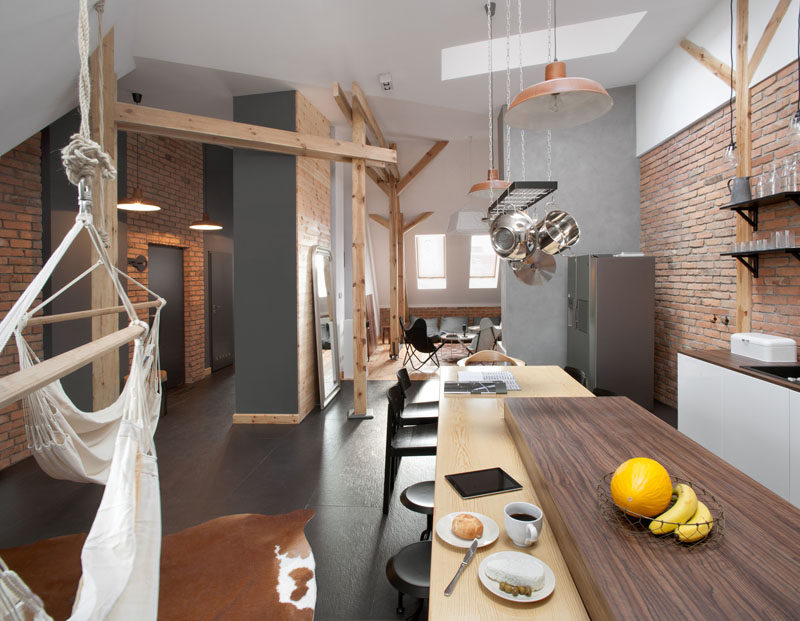 ---
When designing the loft apartment, the designers wanted to maximize the open space as much as possible, and provide plenty of light.
---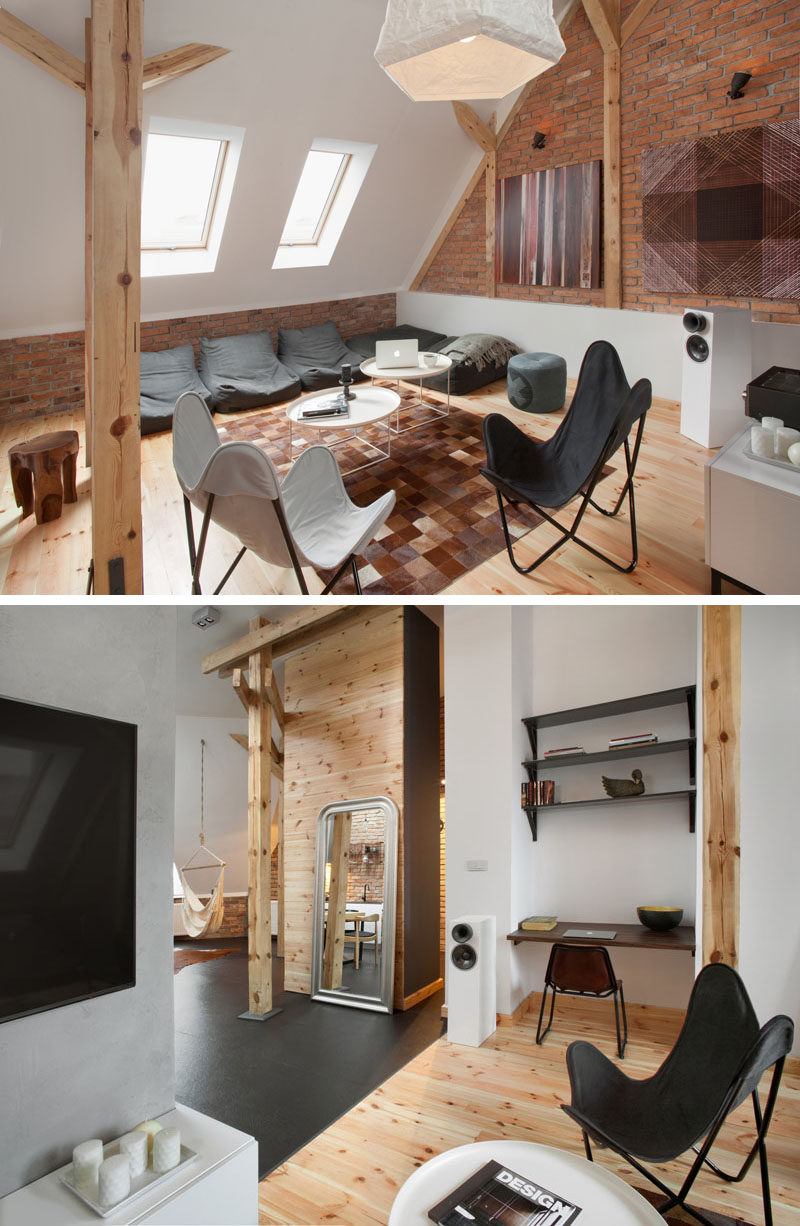 ---
They did this by keeping the original height of the rooms, adding more windows and painting most of the walls a bright white.
---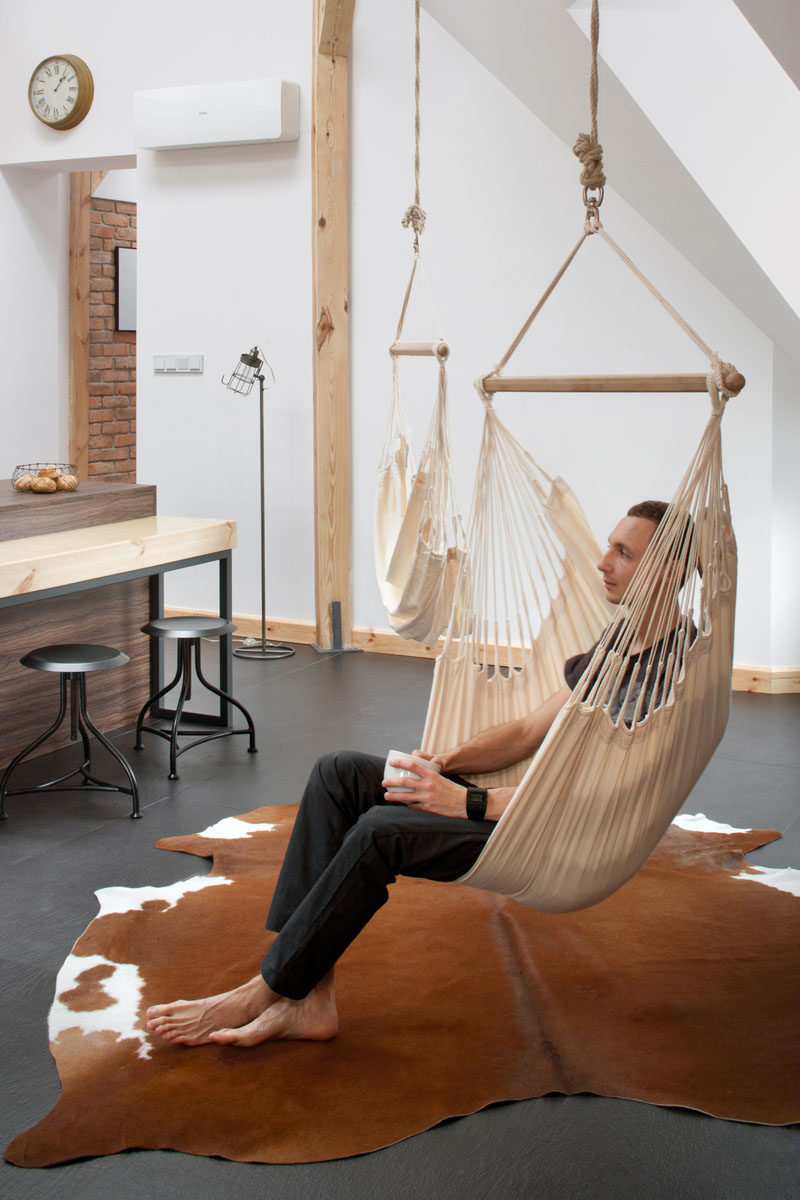 ---
Throughout the apartment there are touches of brick and wood, which pair nicely with the wood flooring and dark charcoal gray tiles.
---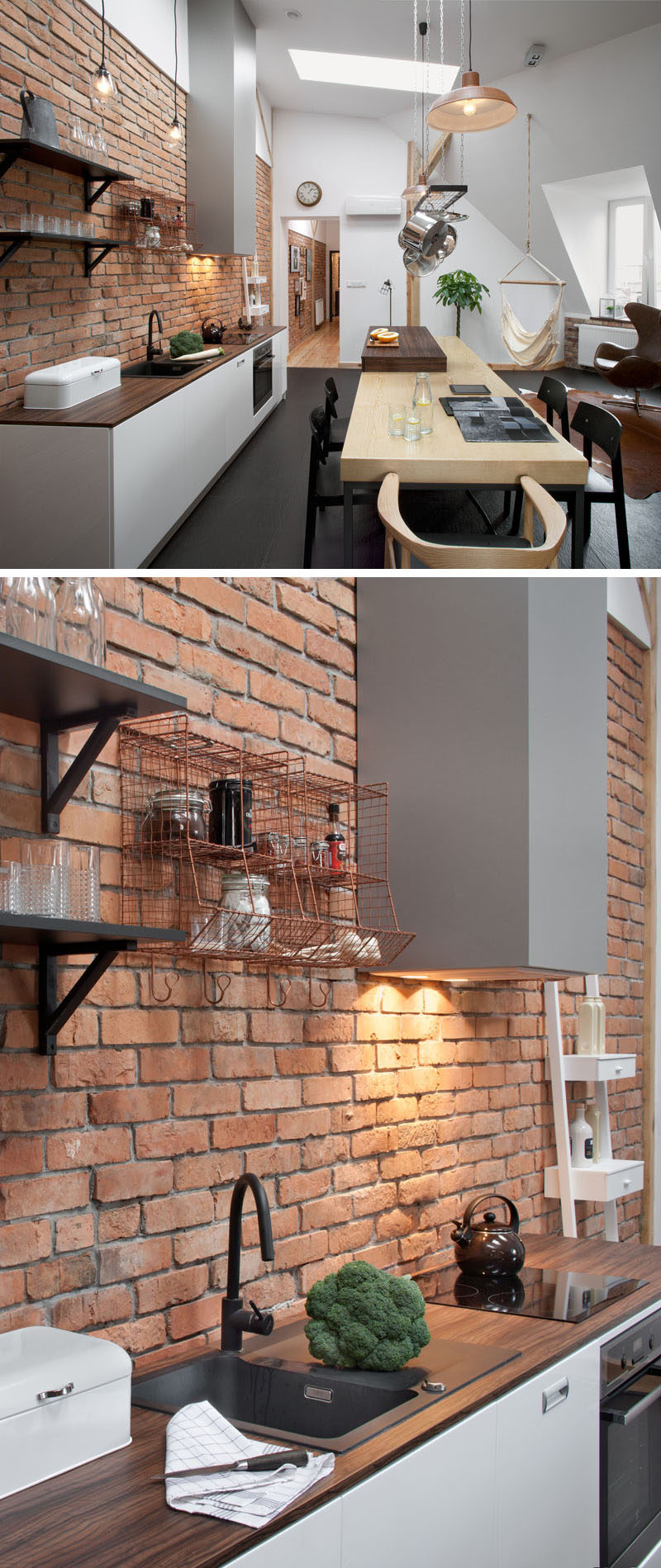 ---
In the bedroom, a wall has been painted dark gray and features a delicate piece of artwork in the form of a school of fish.
---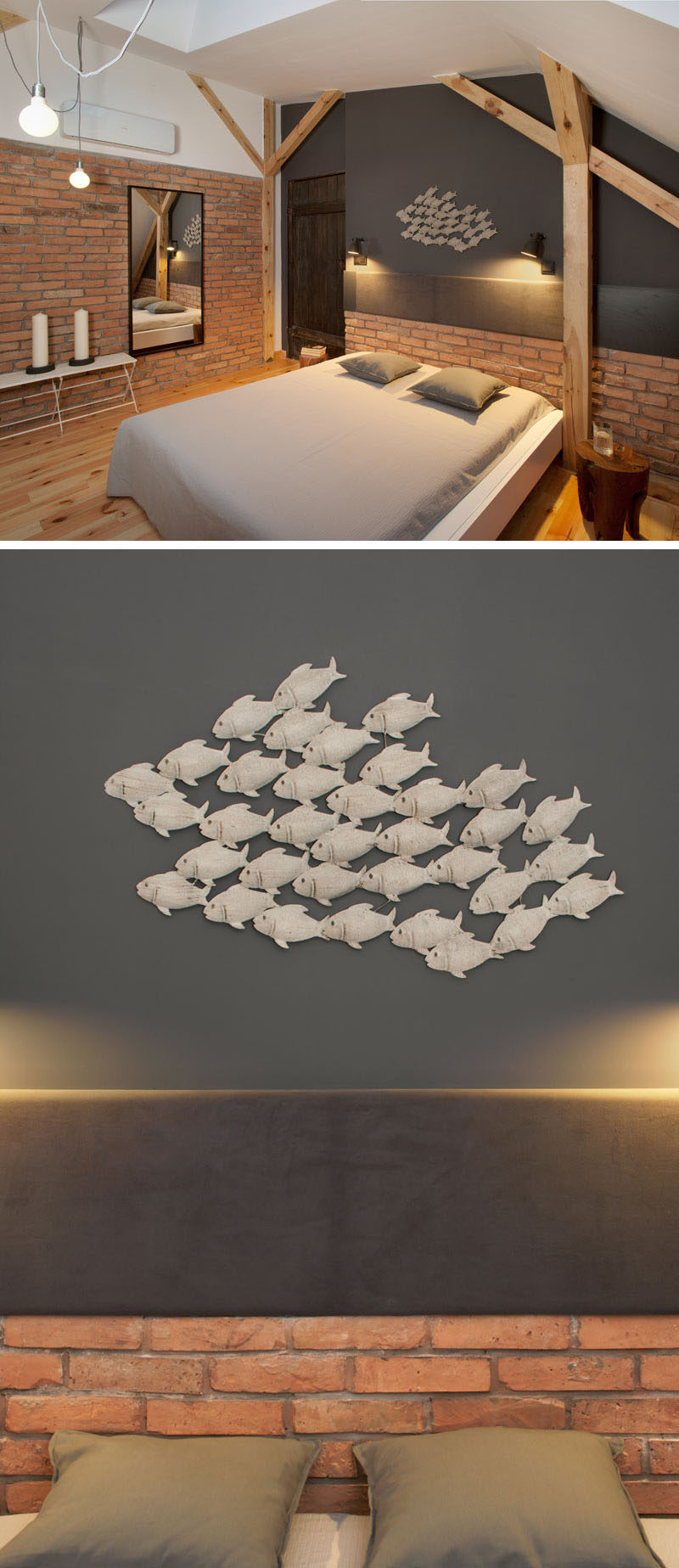 ---
Also in the bedroom is a bathroom, which is open to the rest of the room. There's a standalone bath that has views out of the window, and on the right there's separate boxes for the shower and toilet.
---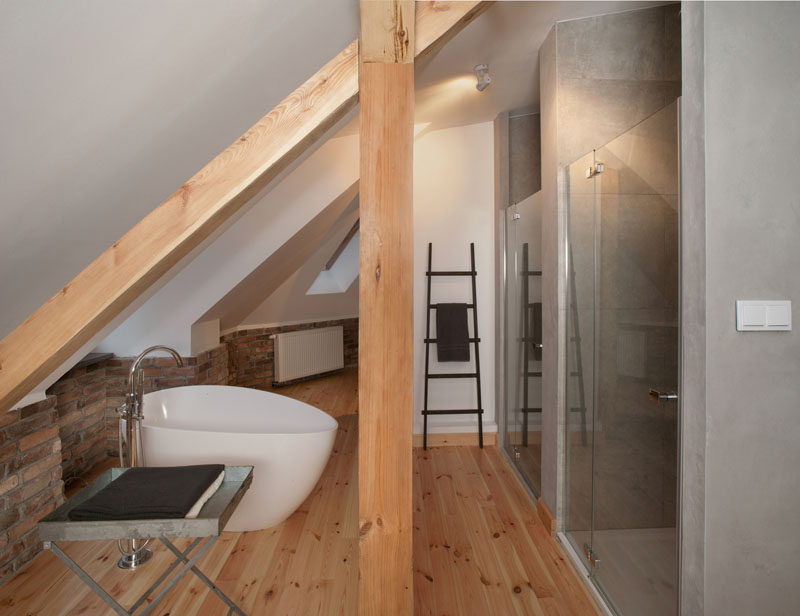 ---
For guests, there's a separate bathroom located in the main hallway.
---