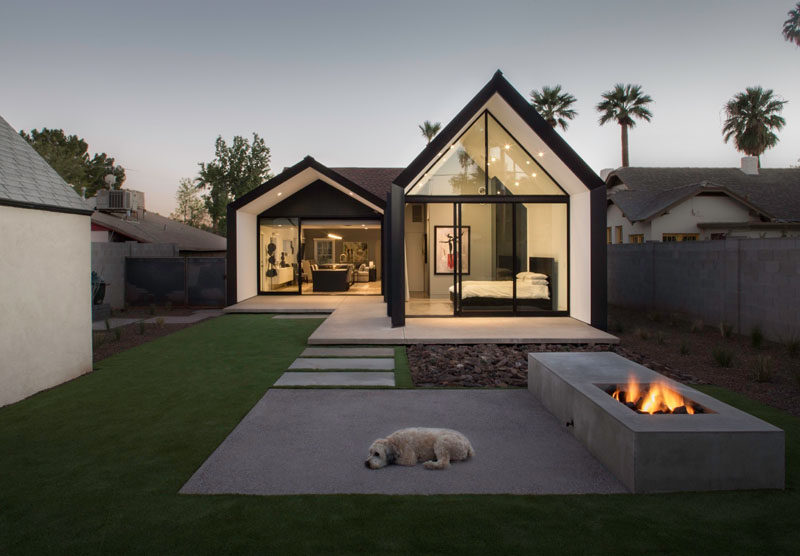 Chen + Suchart Studio designed the renovation of this home in a 1930's era neighborhood of Phoenix, Arizona, and added a rear extension that created a larger living space and a new master bedroom.
Here's a look at the original home from the street.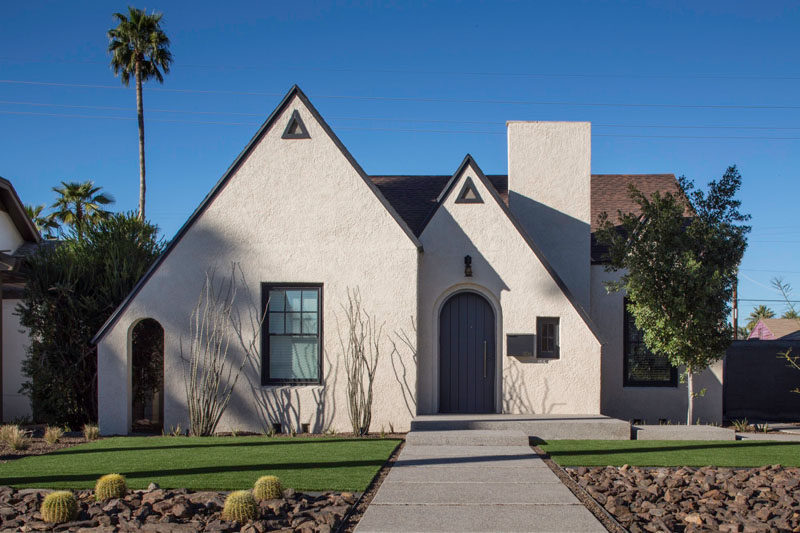 ---
In the rear of the home is where you can really see the new extension, where a 400 sqft addition was created to house the master bedroom and bathroom.
---

---
Next to the master bedroom, there's a covered patio area directly off the main living area.
---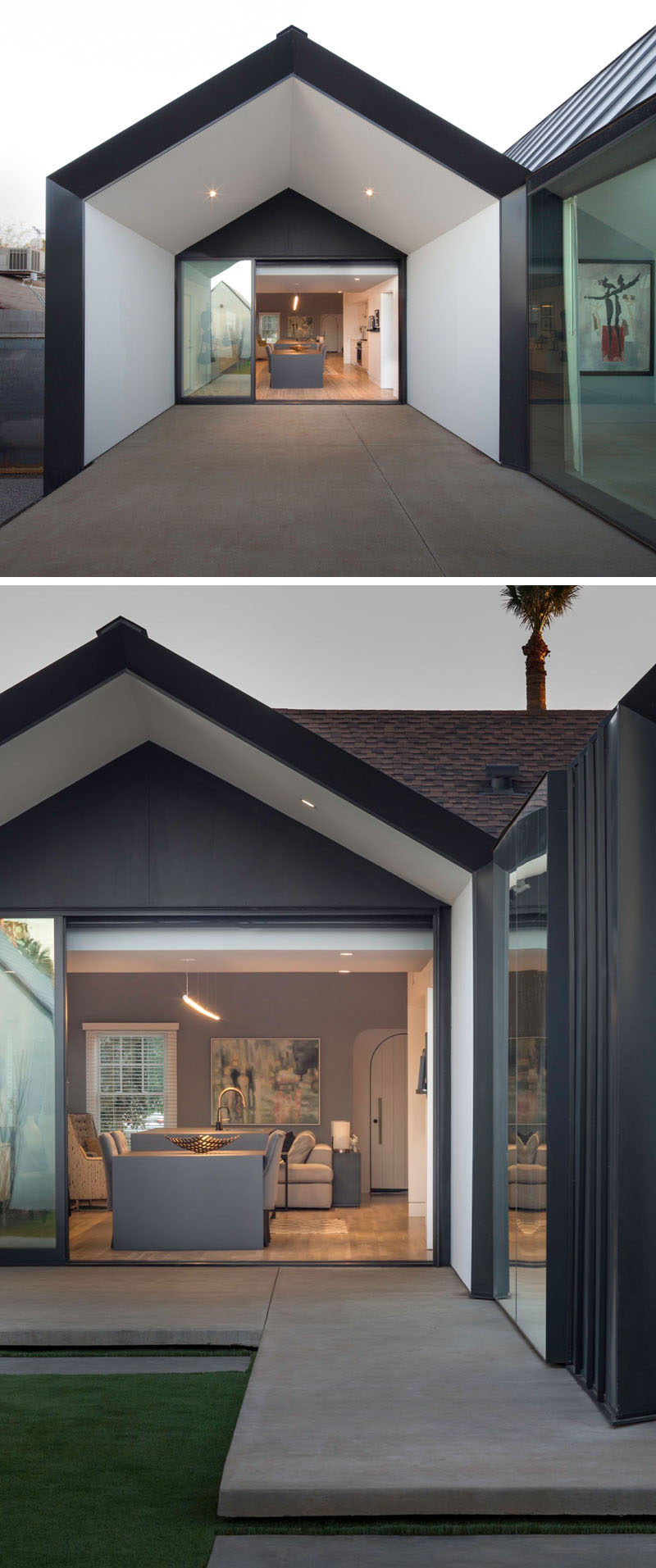 ---
Here's the view of the backyard from within the home.
---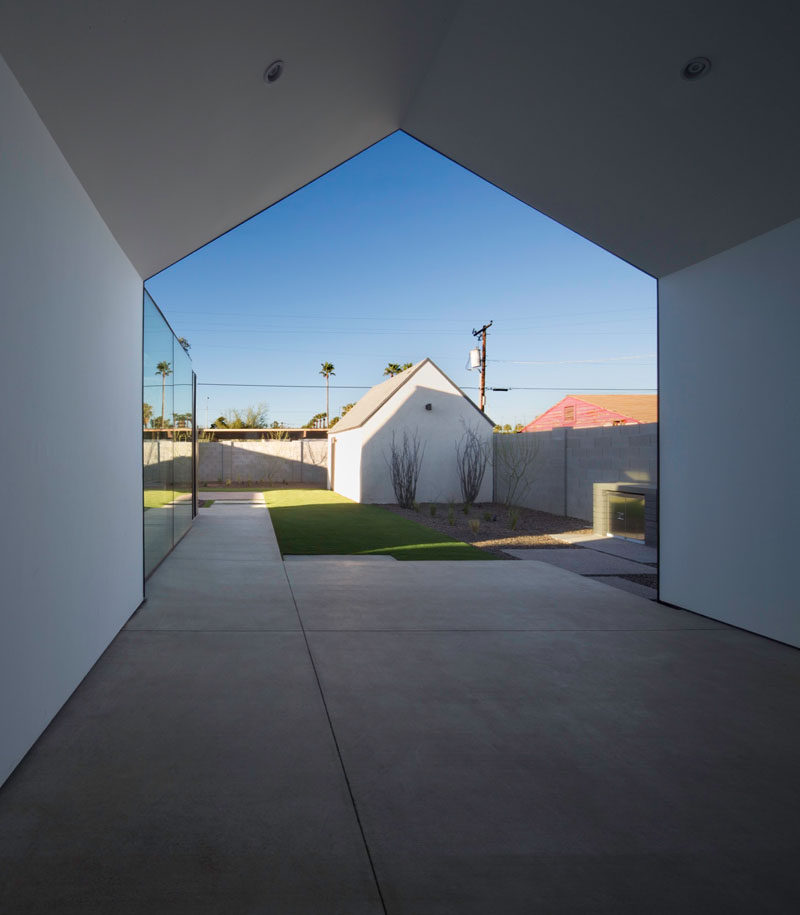 ---
Inside, the original walls were taken down and the living, dining, and kitchen areas were completely opened up to create a single unified space.
---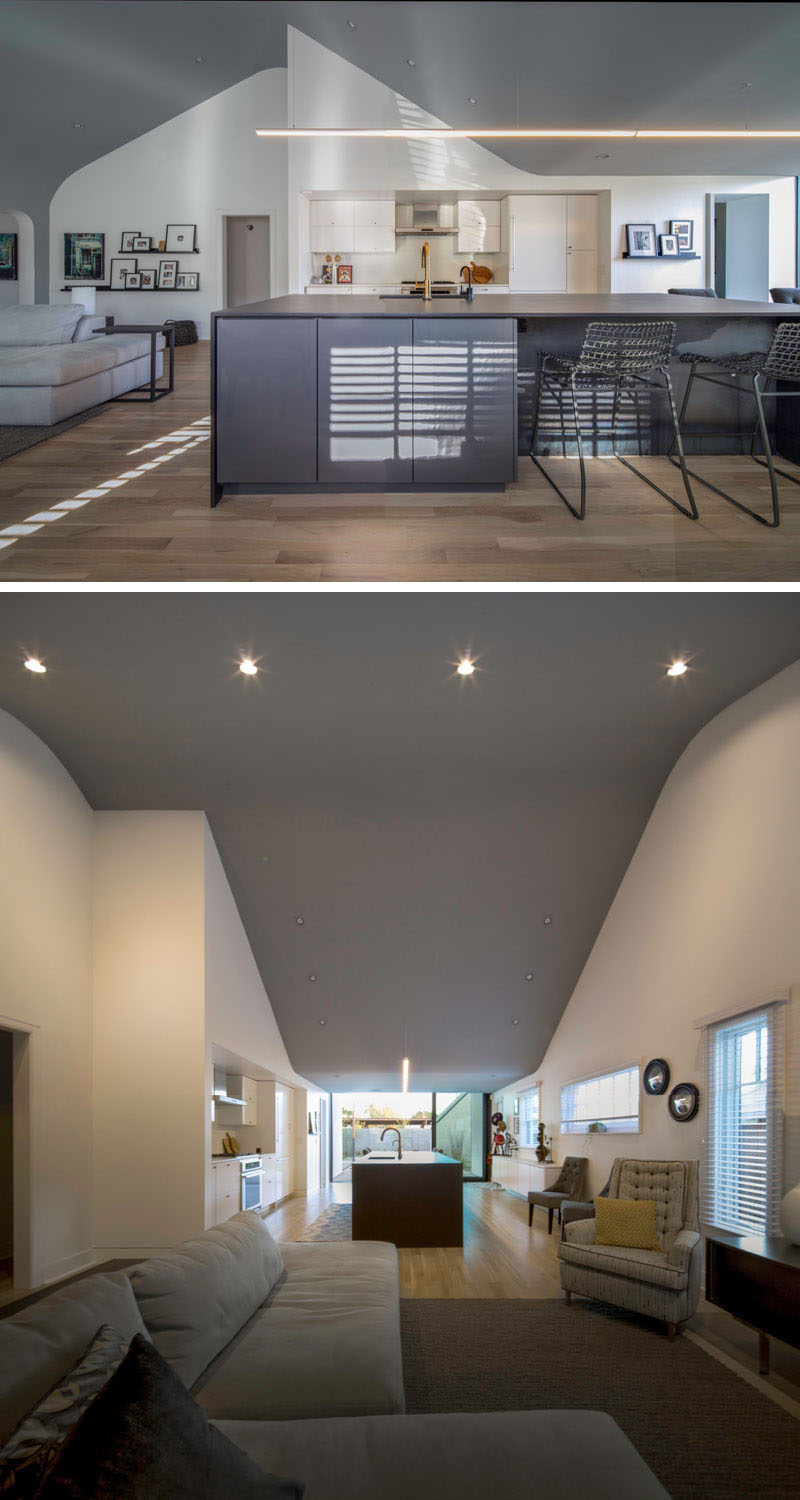 ---
In the master bedroom, windows follow the line of the roof and provide a view of the backyard.
---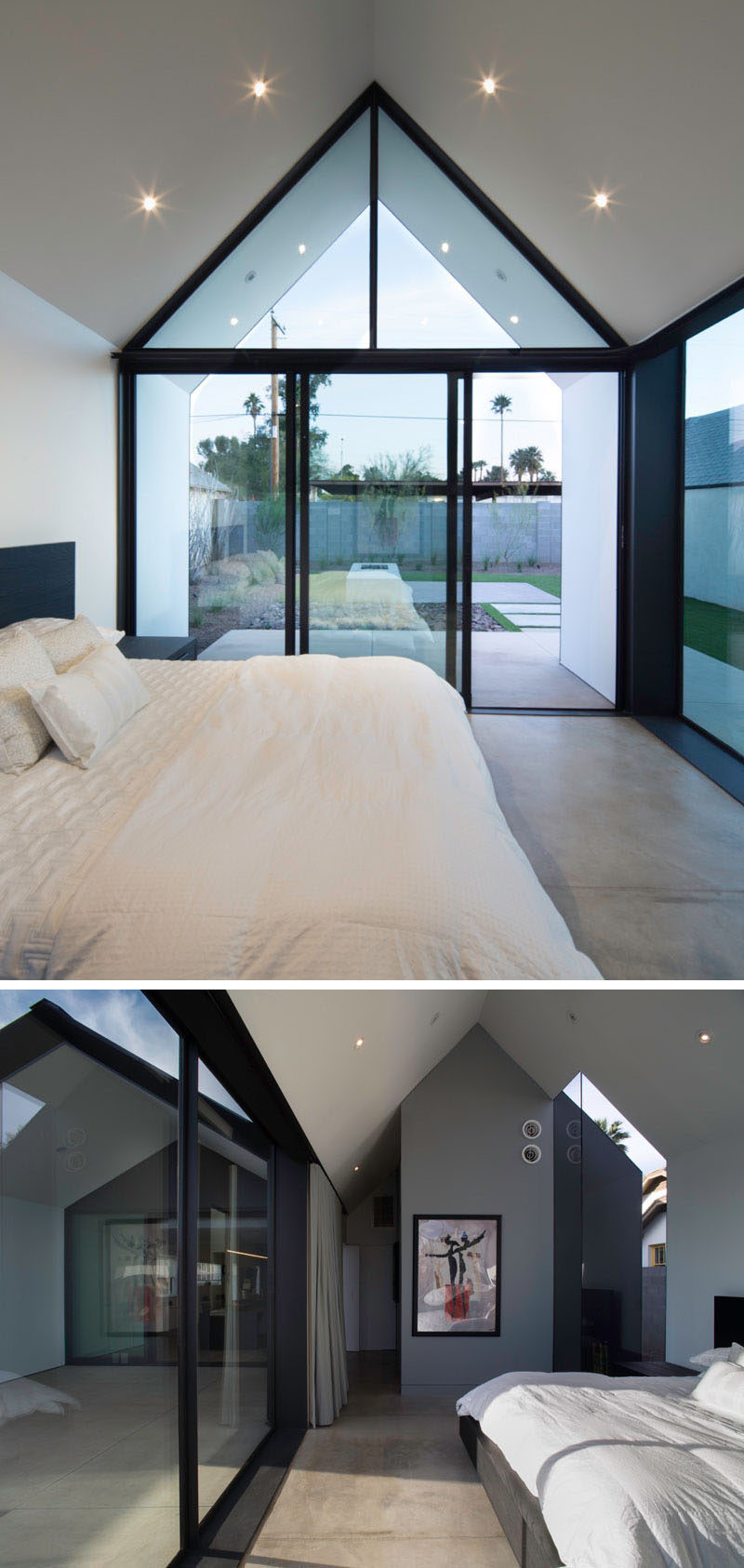 ---
Floor-to-ceiling windows fill the bedroom with natural light.
---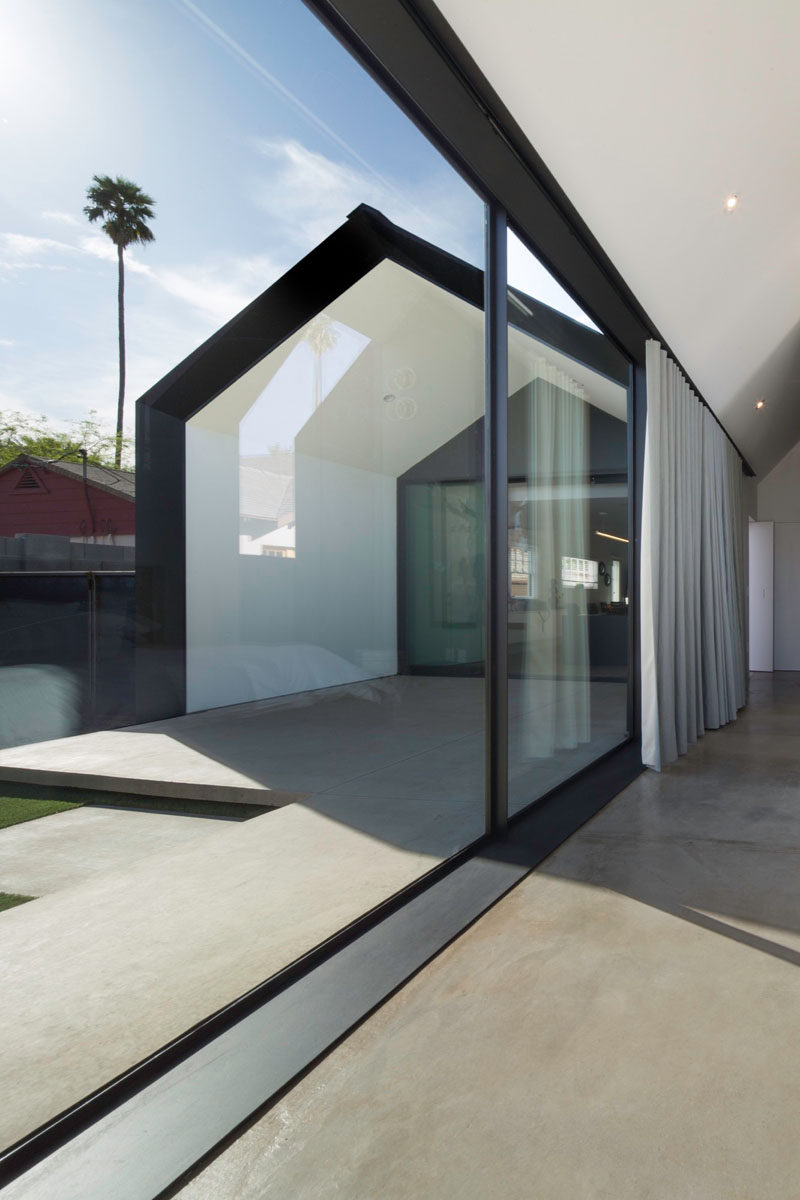 ---
In the new master bathroom, a high gabled ceiling and a skylight draw the eye upward to make the space feel even larger than it is.
---