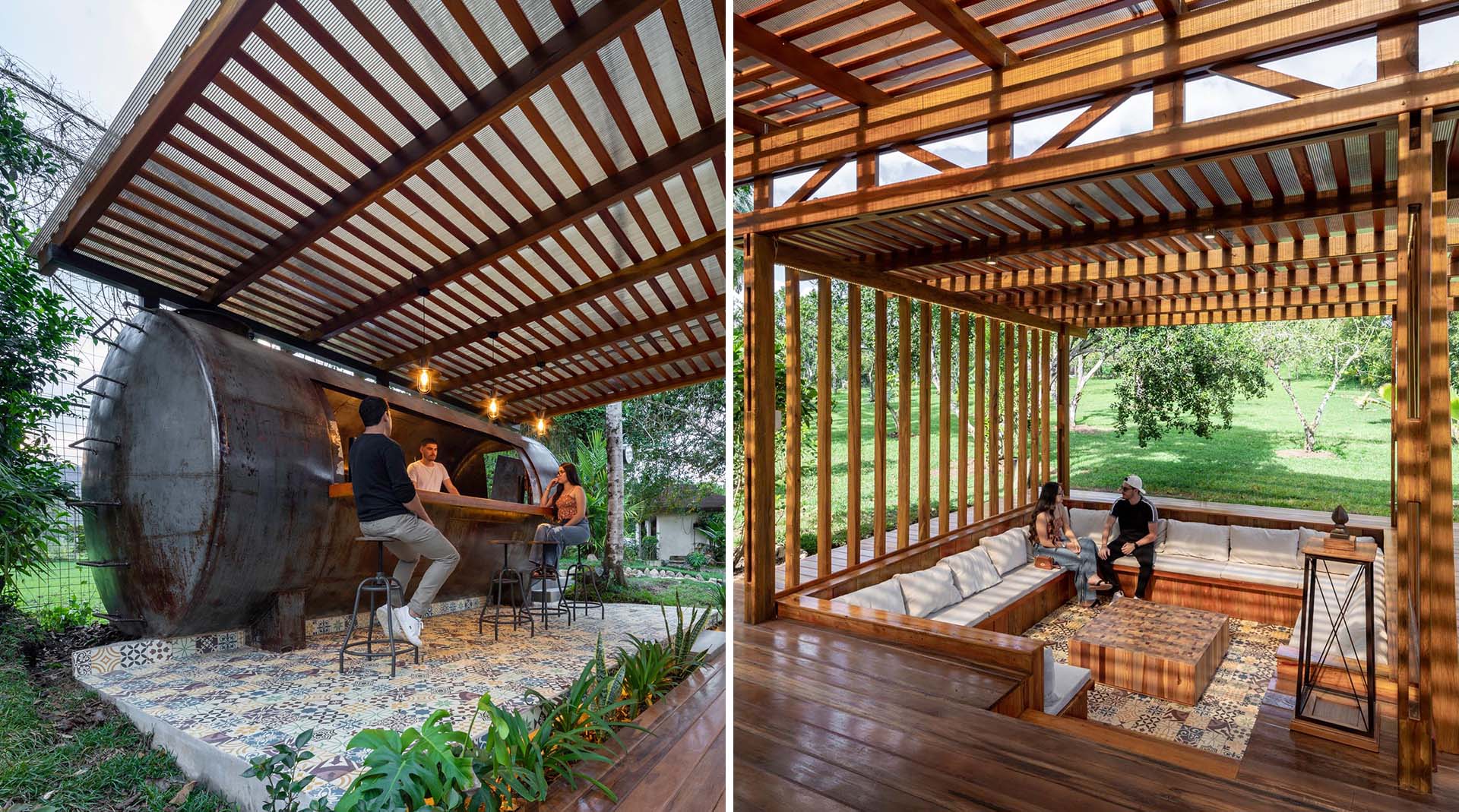 Urdiales Estudio de Arquitectura has designed an outdoor entertaining space for their clients in Macas, Ecuador, that wanted to have a place to get away from the hustle and bustle of the city.
The outdoor pavilion, which consists of a repurposed water reservoir tank and a conversation pit, is also used as a gathering place for fishing and livestock farming.
The water reservoir tank was once used to supply water for livestock and irrigation; however, with the arrival of potable water a few years later, the tank fell into disuse. Instead of removing the tank, it was converted into a bar with storage, water, and a fridge.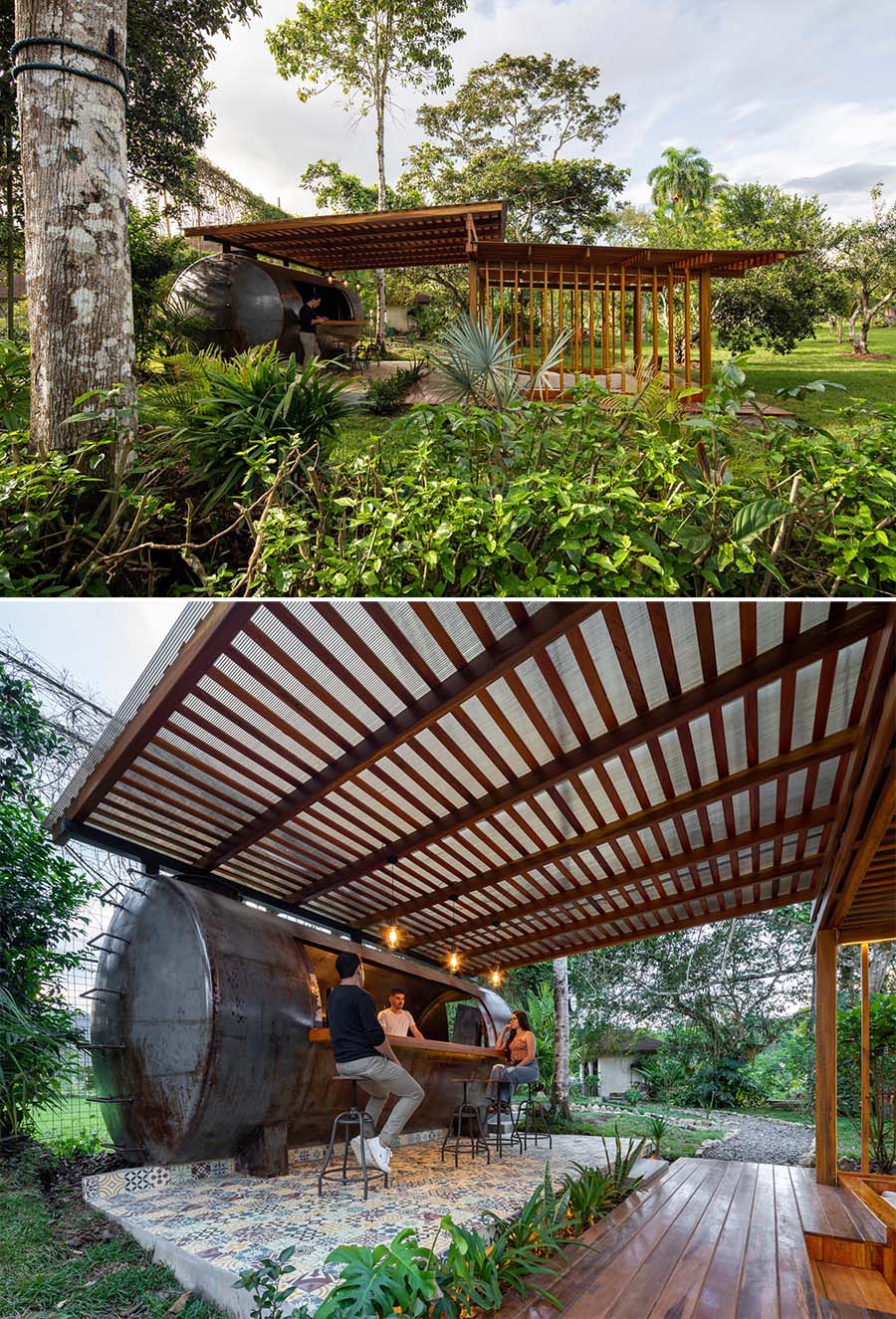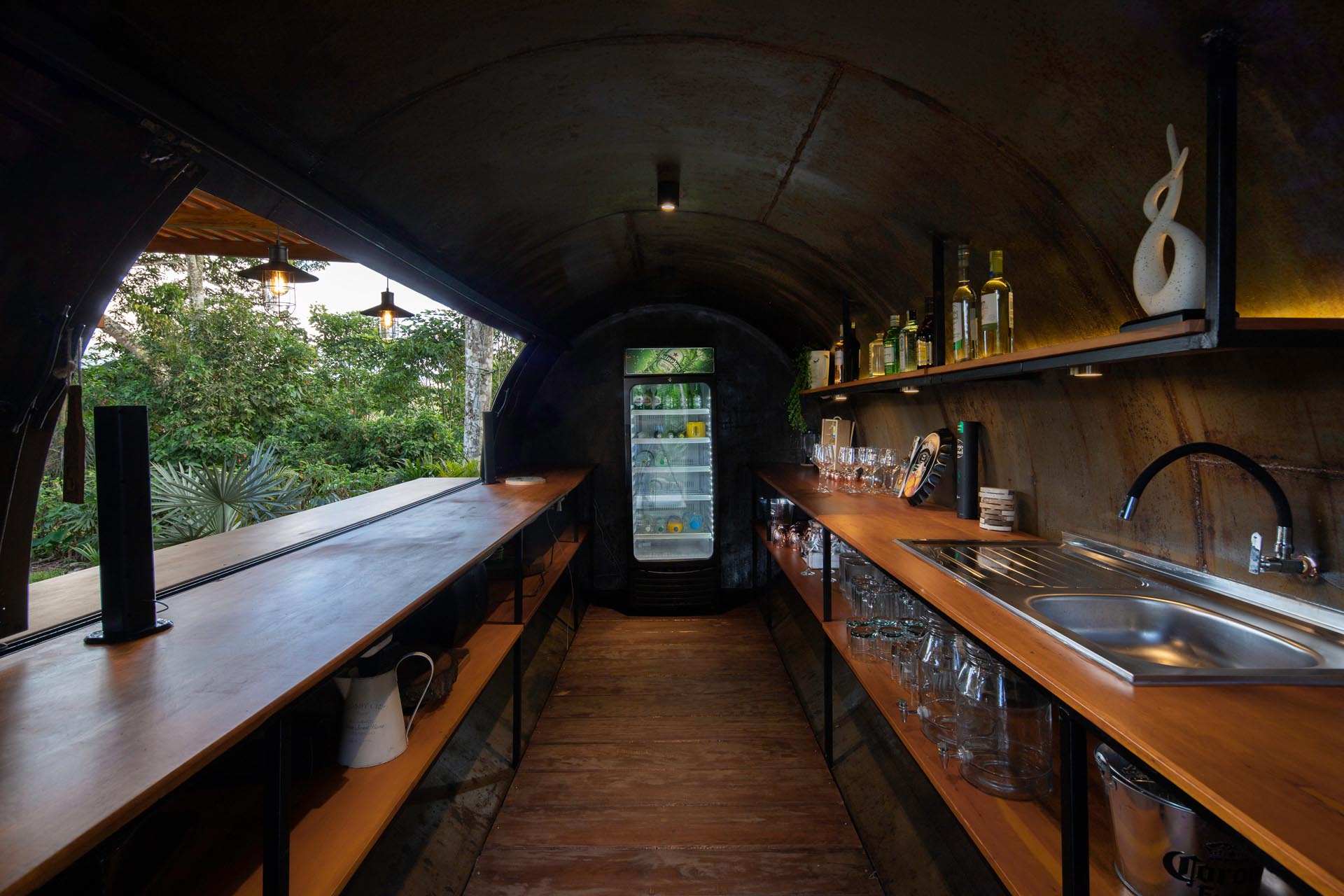 Connecting the bar with the conversation pit is a wooden pergola with translucent polycarbonate roofing and ceramic tile flooring that combines colors with organic and geometric patterns to create modern spaces with personality.
A wood deck surrounds the conversation pit, while at night, both spaces are lit by LED lighting.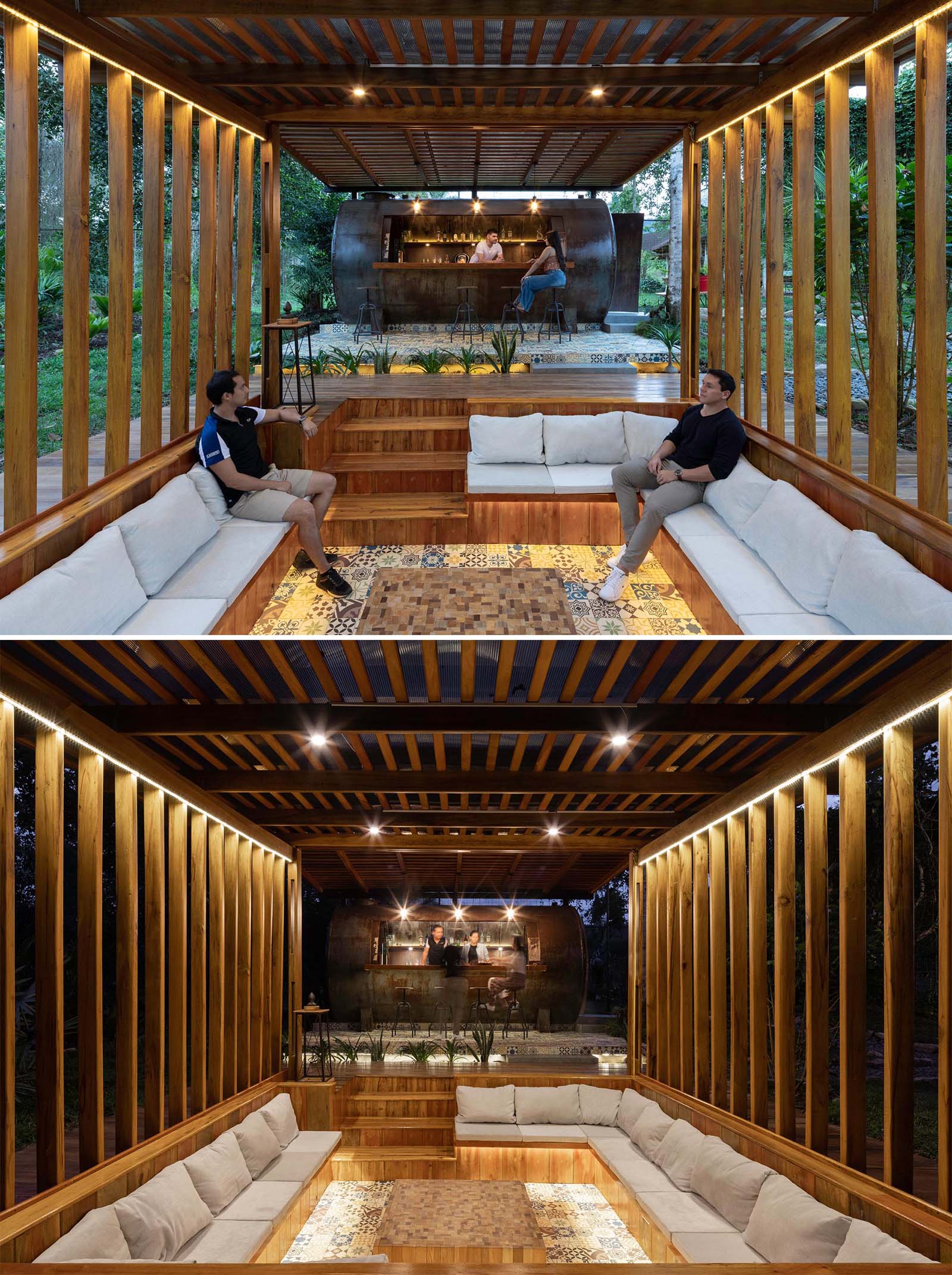 Here's a look at the plans for the outdoor entertaining space.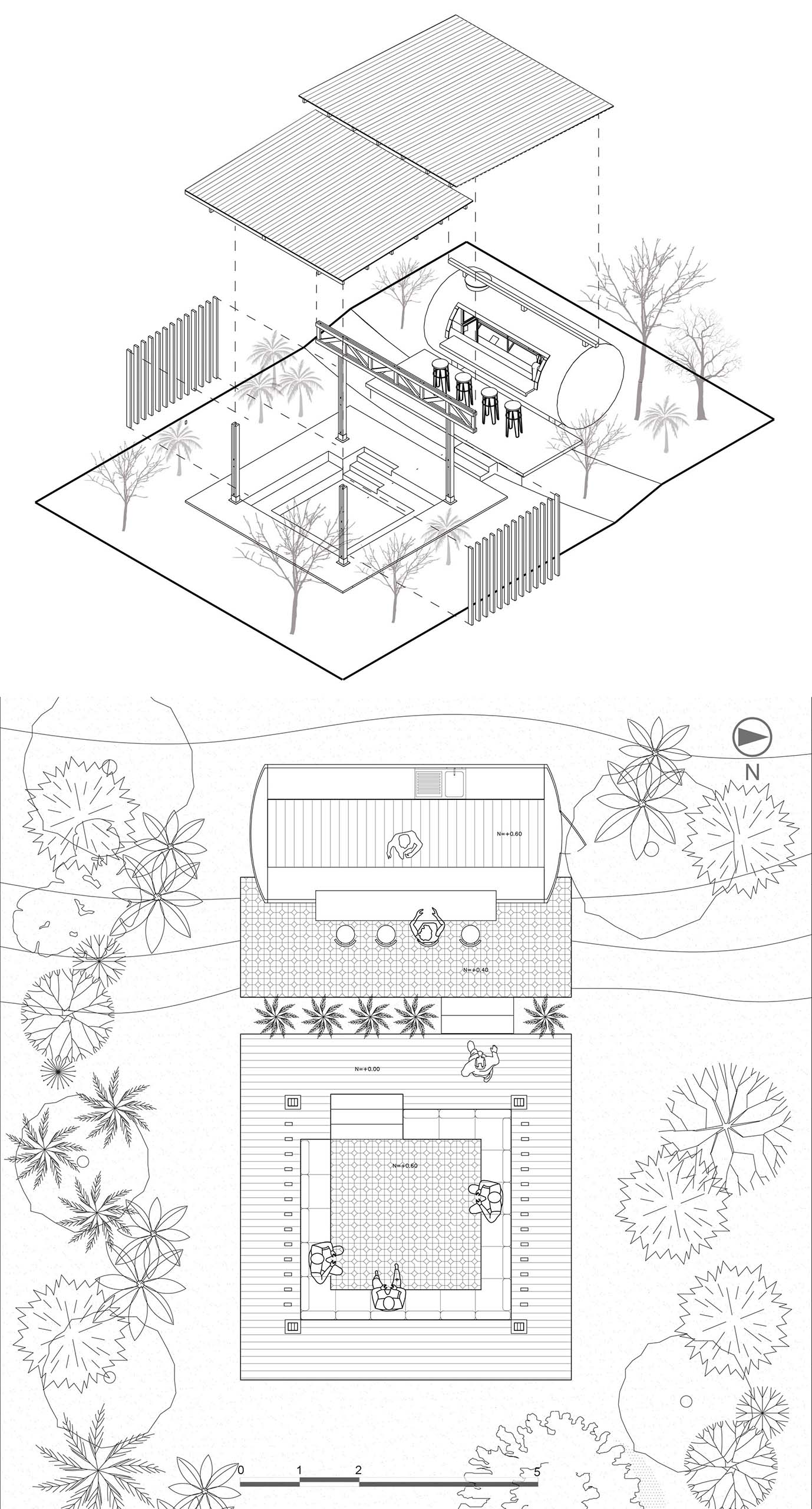 Photography by Nicolás Provoste C. | Architecture Office: Urdiales Estudio de Arquitectura