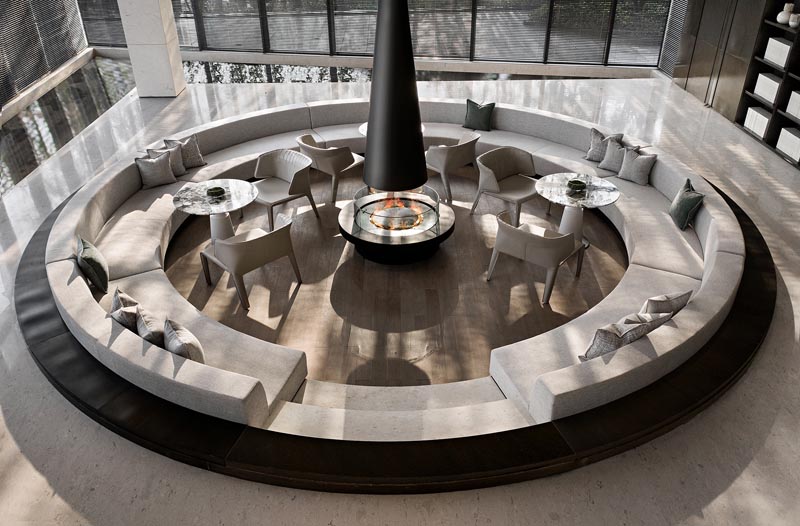 ONE-CU Interior Design Lab has designed a sunken conversation pit as part of the Guanhu Sales Center in Guiyang, China.
The lobby of the sales center features a beige interior, however the sunken circular seating with its black border and fireplace create a contrast to the light color and complement the adjacent dark shelving.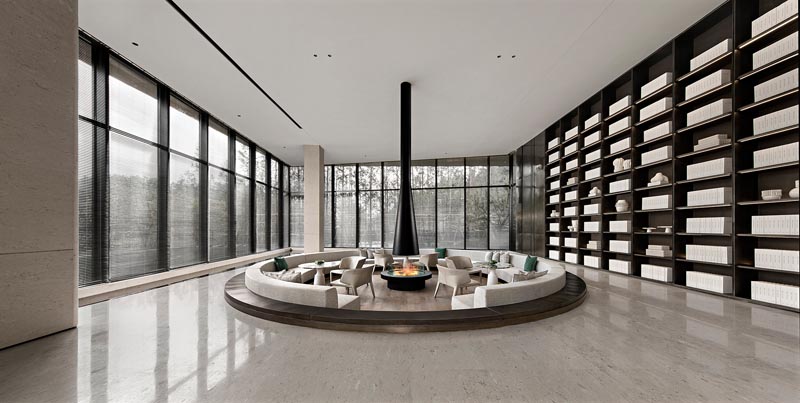 The sunken conversation lounge, which was designed as a warm and pleasant space for potential customers to talk, offers custom seating that wraps around the interior of the circular shape, with enough room for small tables to also be included.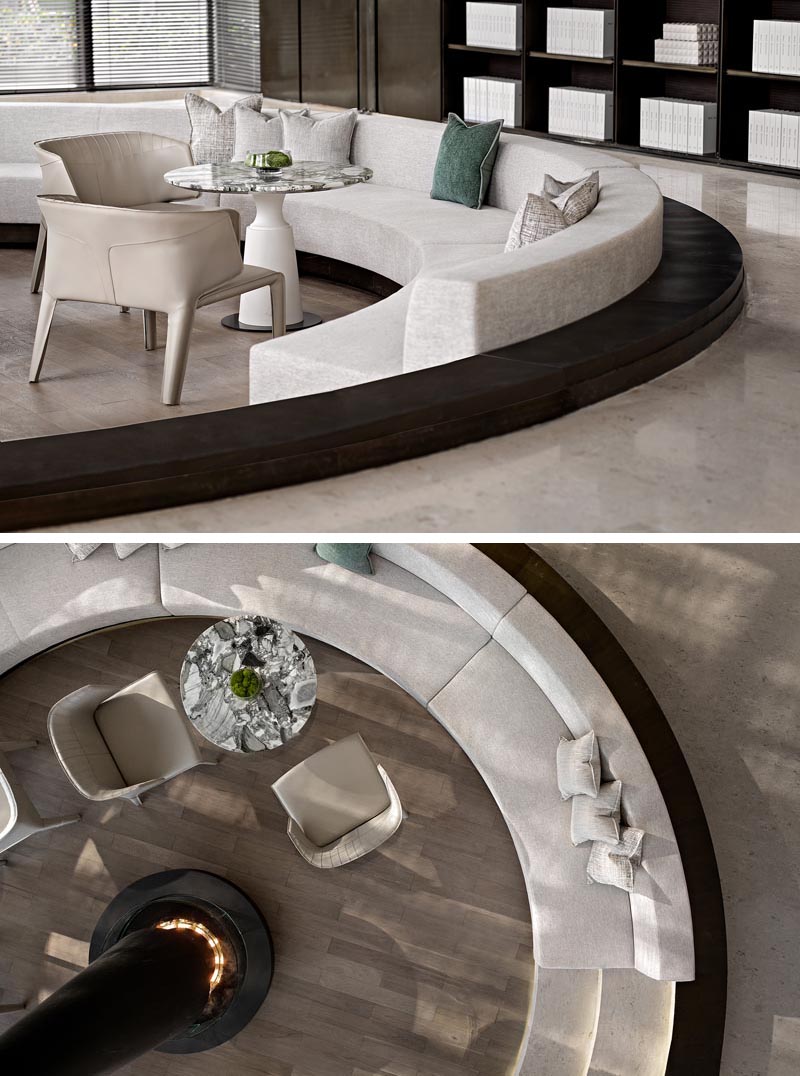 Photography by INTERPRETATION SUBLIMATION |Interior Finishing Design: ONE-CU Interior Design Lab | Architectural design: Walton Design & Consulting Engineering Co., Ltd.