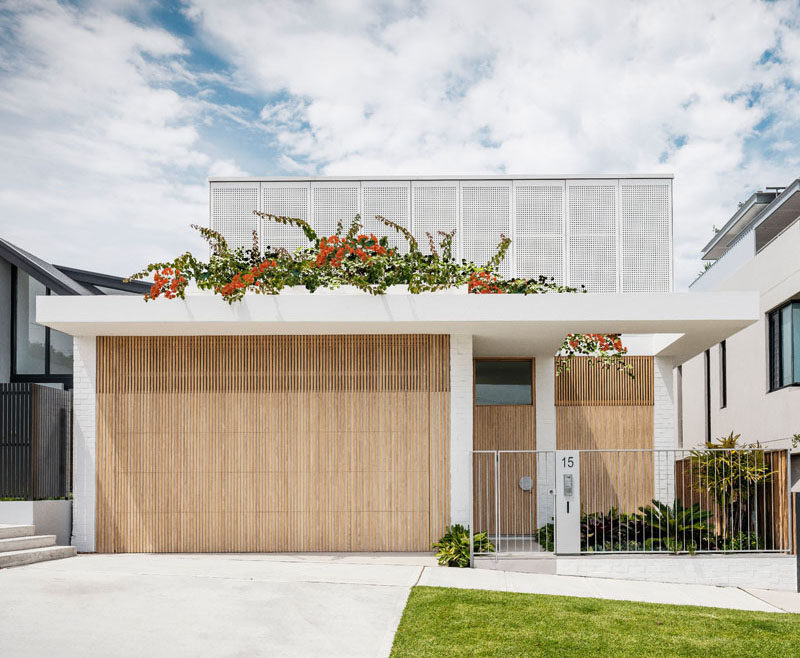 Madeleine Blanchfield Architects have designed a new house for a young family in the dense beach-side suburb of Coogee, Australia.
The house sits humbly in the streetscape, with a landscaped roof to the garage and set back upper level. The double garage is hidden in plain sight by integrating the door and using it as part of the overall facade design.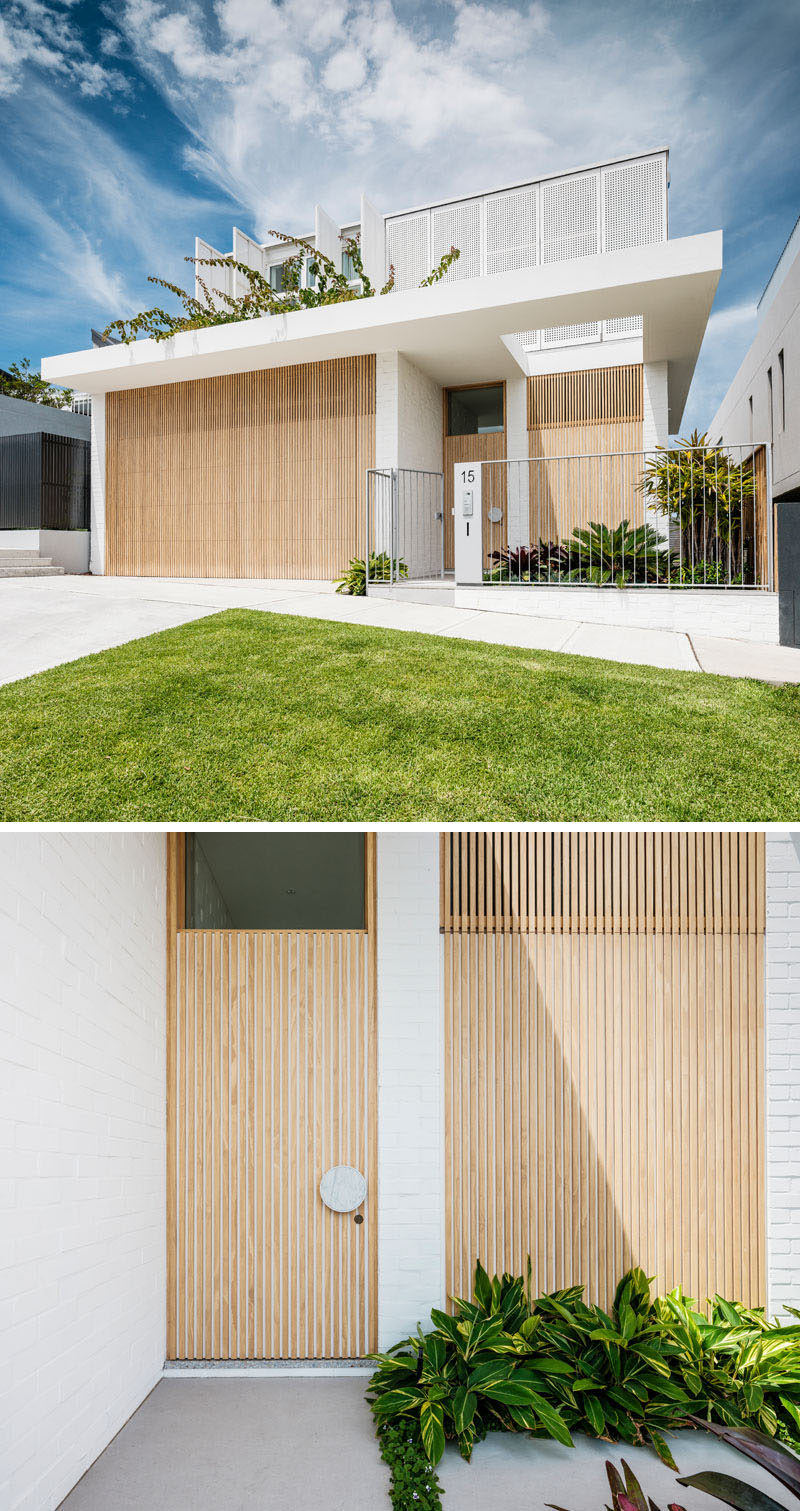 ---
The house has been designed to be robust, livable and light filled, but at the same time, the layers of spaces provide flexibility, separation and privacy.
Inside the front door, there's a built-in wood framed sideboard in the entryway, while a white brick wall adds texture to the space.
---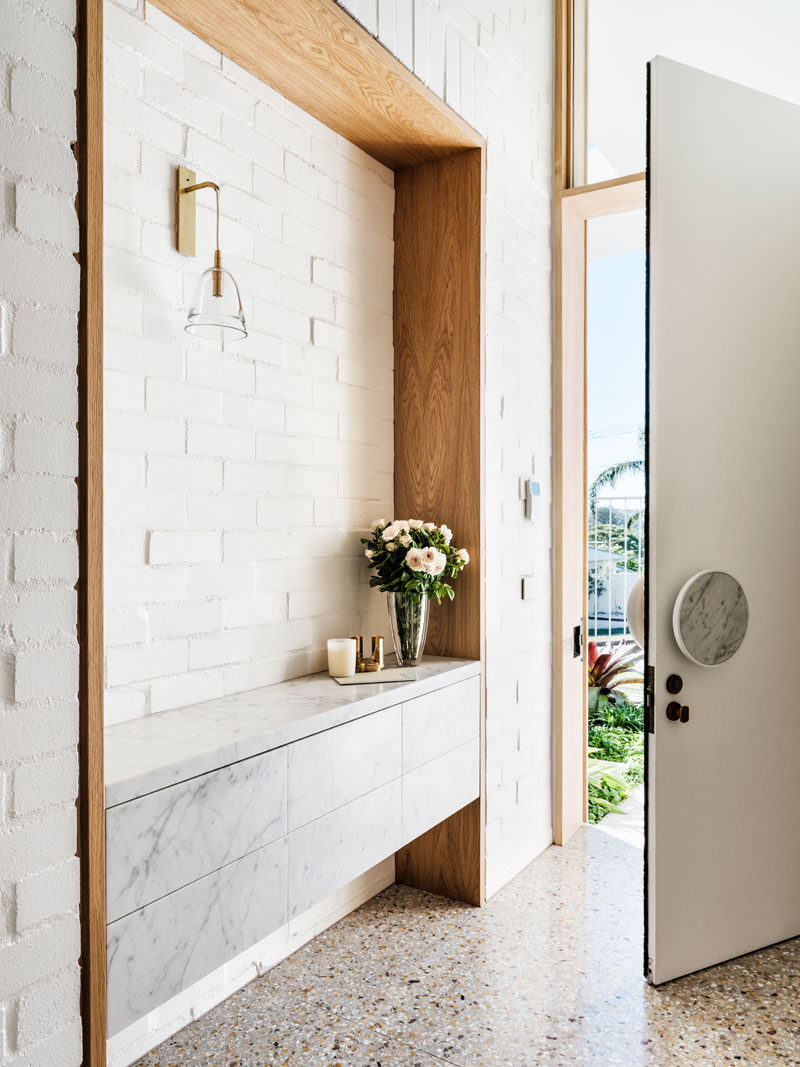 ---
Throughout the home, a pared back material palette and tones allow the volumes to dominate. A hallway with wood elements, like a bookshelf and door frames, leads from the front of the house to the living areas.
---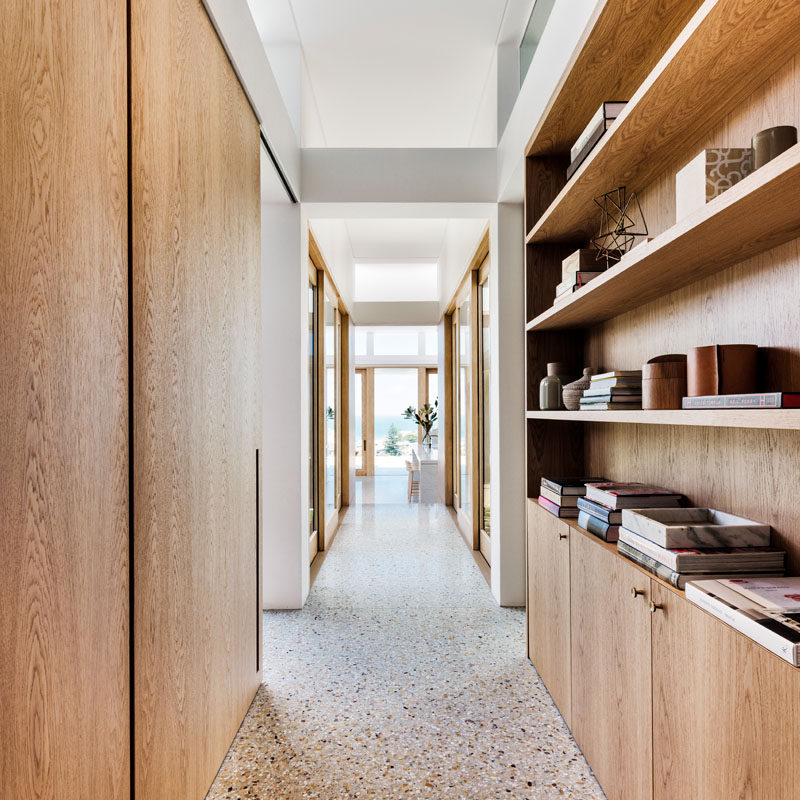 ---
At the back of the house, the hallway opens to the living room, dining room and kitchen. Wood-framed sliding glass doors open the living room to the backyard, and allow for water views.
---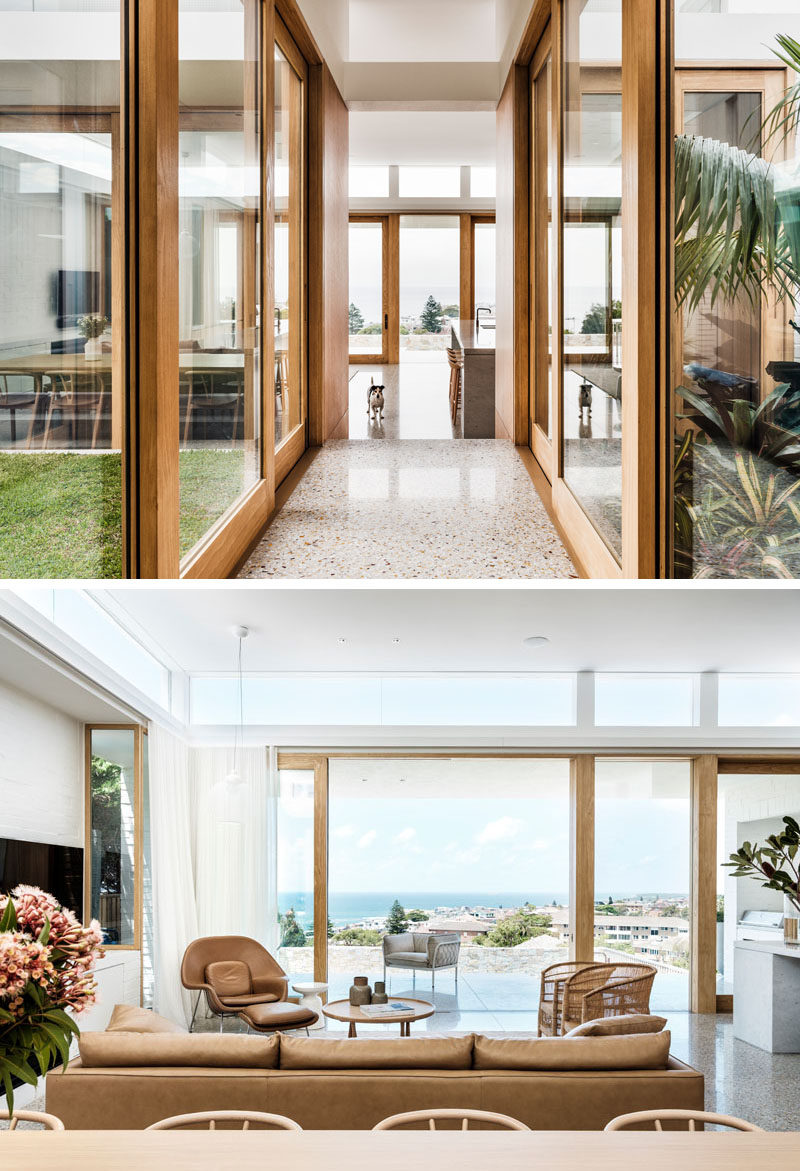 ---
As the house is on a sloped site, sandstone planters on either side of the stairs have been included in the landscape design, separating the outdoor dining area and the grassy area below.
---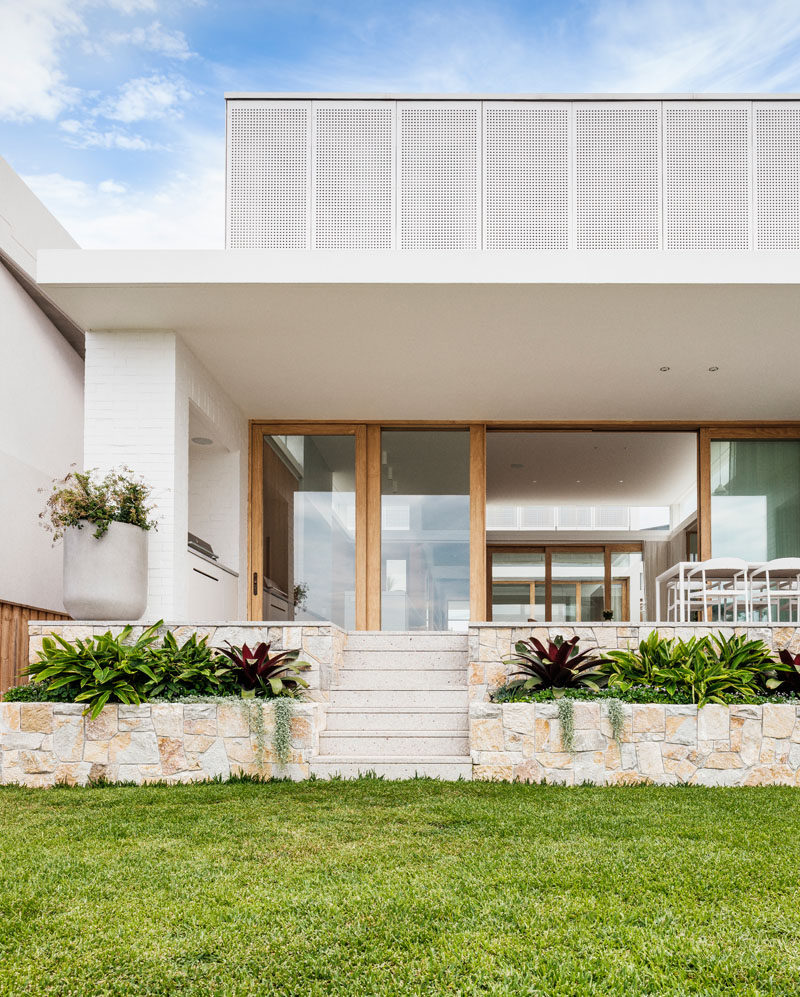 ---
Back inside and the kitchen, with wood cabinetry and a long island, runs along the wall.
---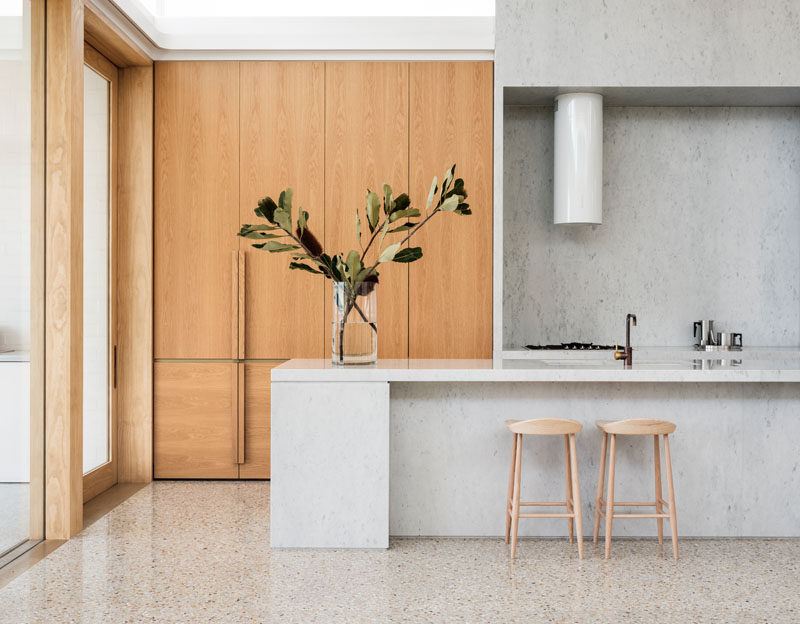 ---
On the opposite side of the room and behind the living room, is the dining area.
---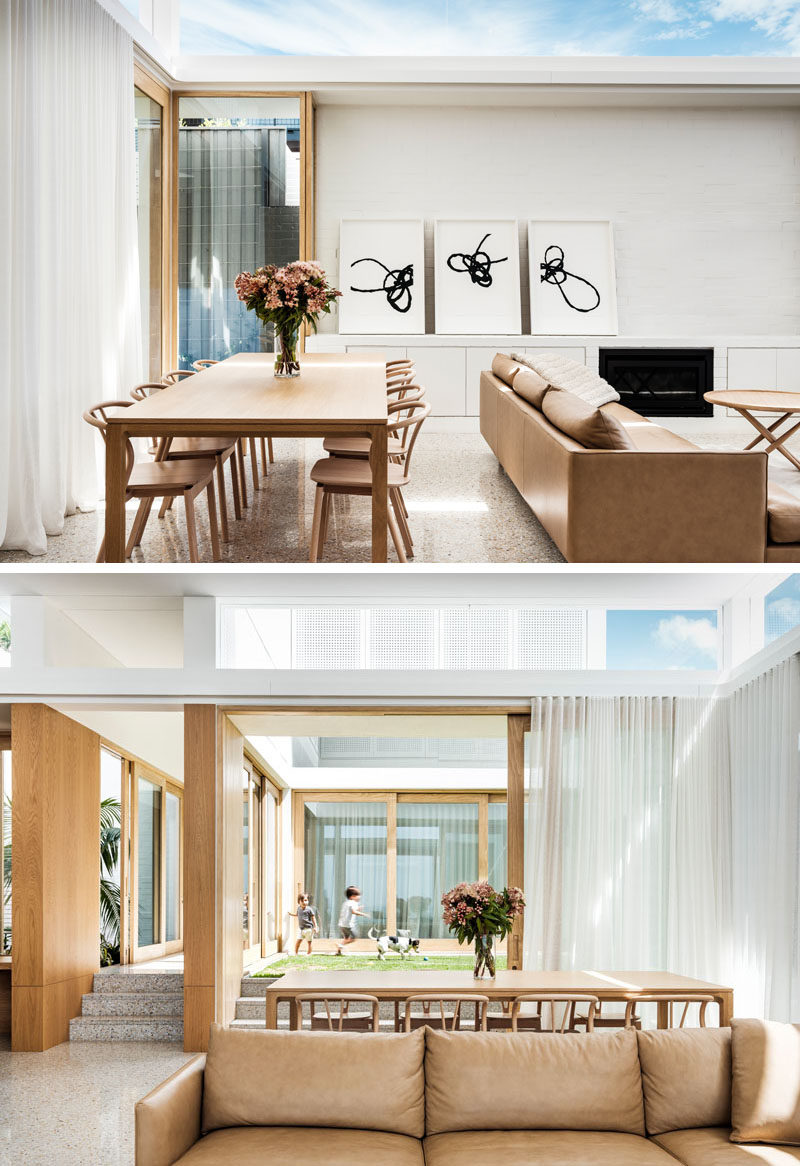 ---
The dining area opens up to an internal grassy courtyard, that can also be accessed from the hallway, and a den.
---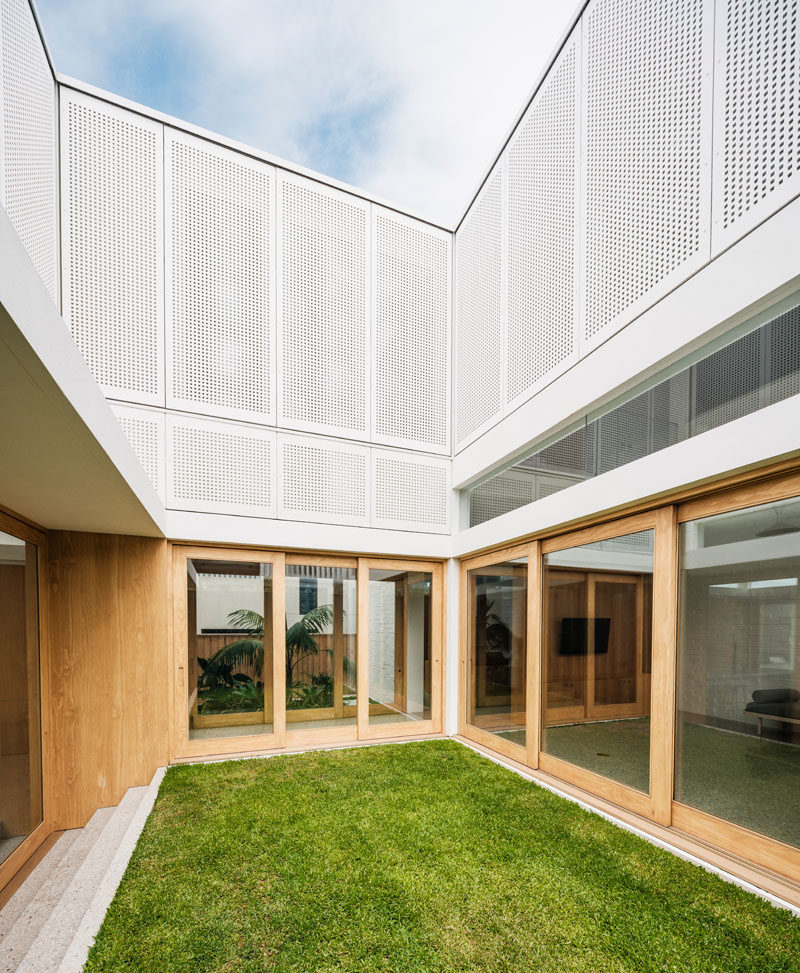 ---
By including double height voids, the architects were able to create a home that feels much bigger than it is.
---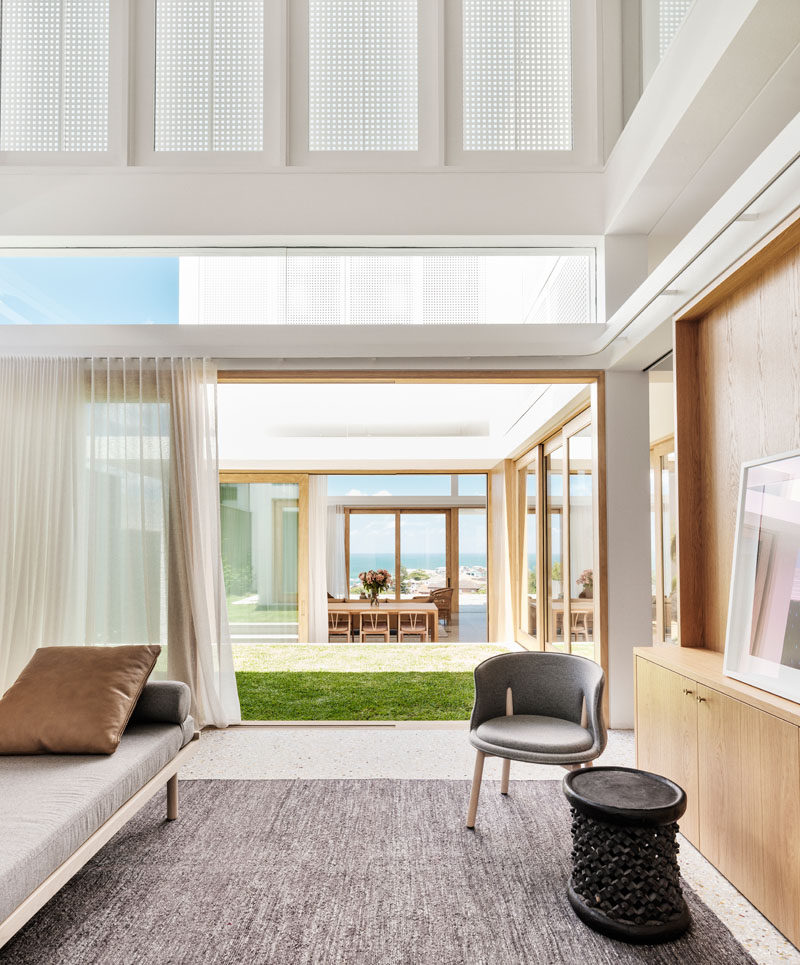 ---
The upper level of the home is shrouded in perforated screens, which provide privacy from neighbours and a sense of containment to the more private bedroom and study spaces. Water views can be seen from the master bedroom, which features a wood accent wall.
---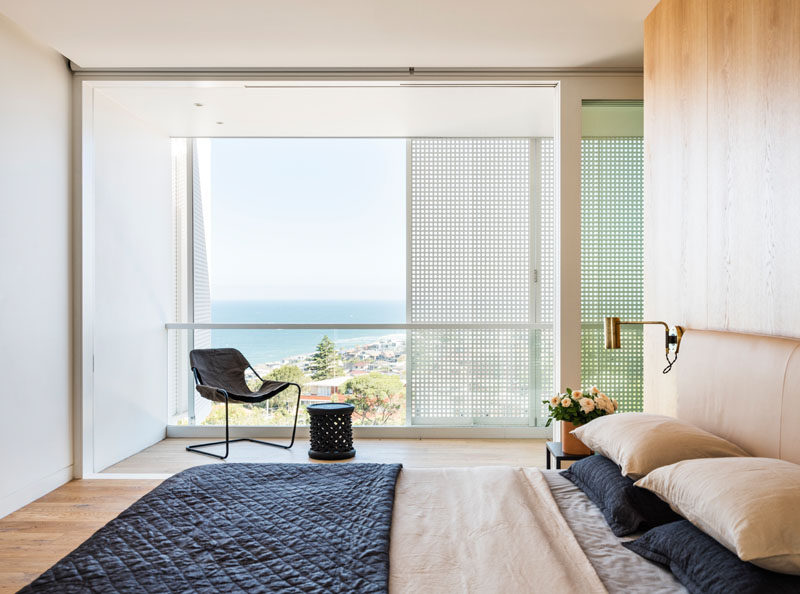 ---
In the master bathroom, a double sink vanity is positioned in the center of the room, while a freestanding bathtub is located behind the vanity, and a full wall mirror makes the room feel twice as big.
---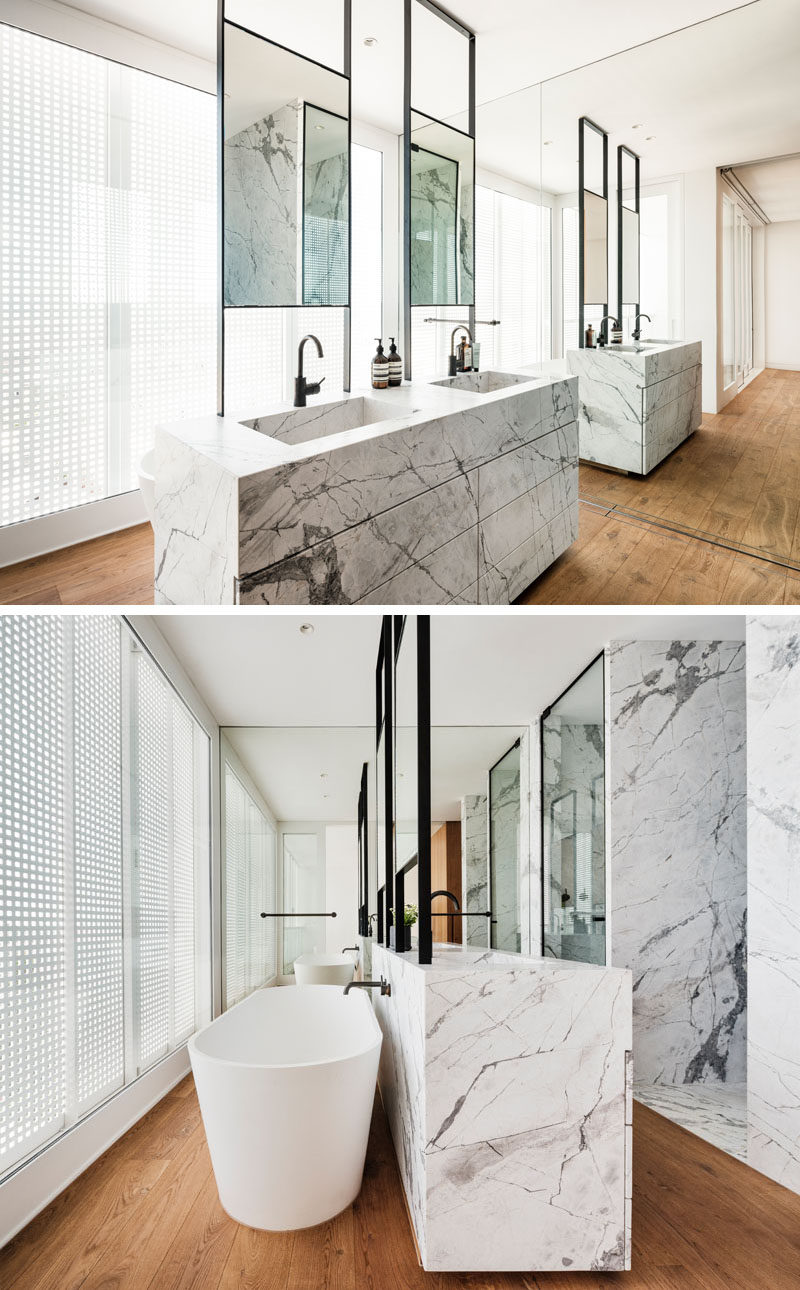 ---
Adjacent to the bathroom is a dressing area, with floor-to-ceiling wood closets.
---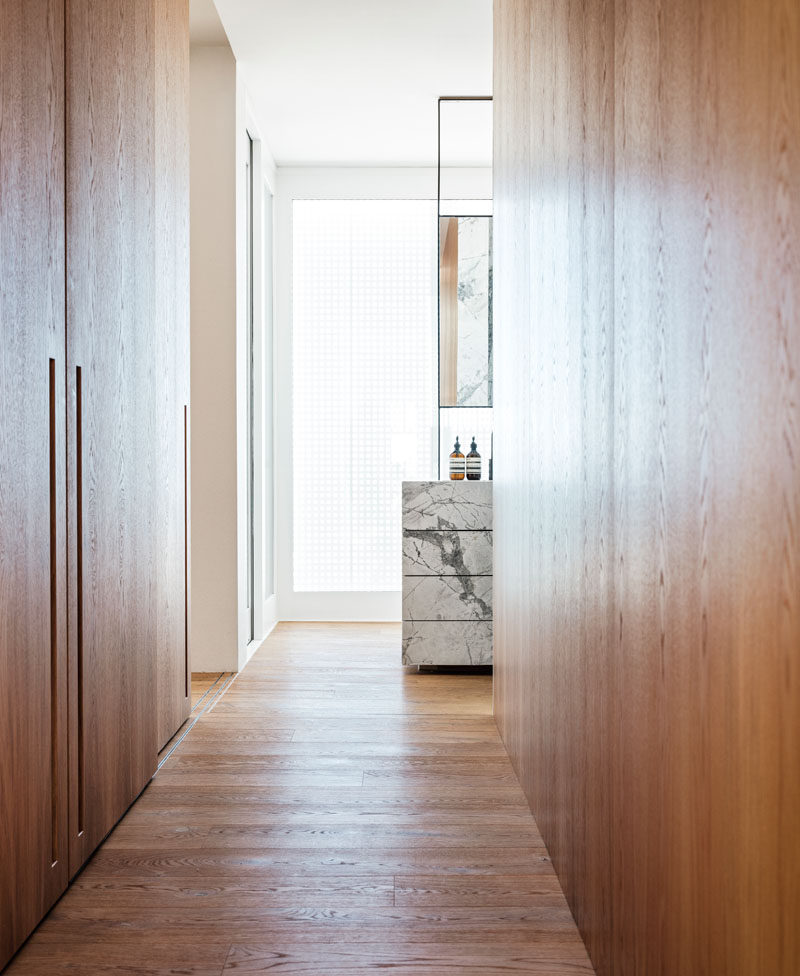 ---
In another bathroom, a light grey stone countertop sits on a white vanity, and a walk-in shower has a simple rainfall shower head.
---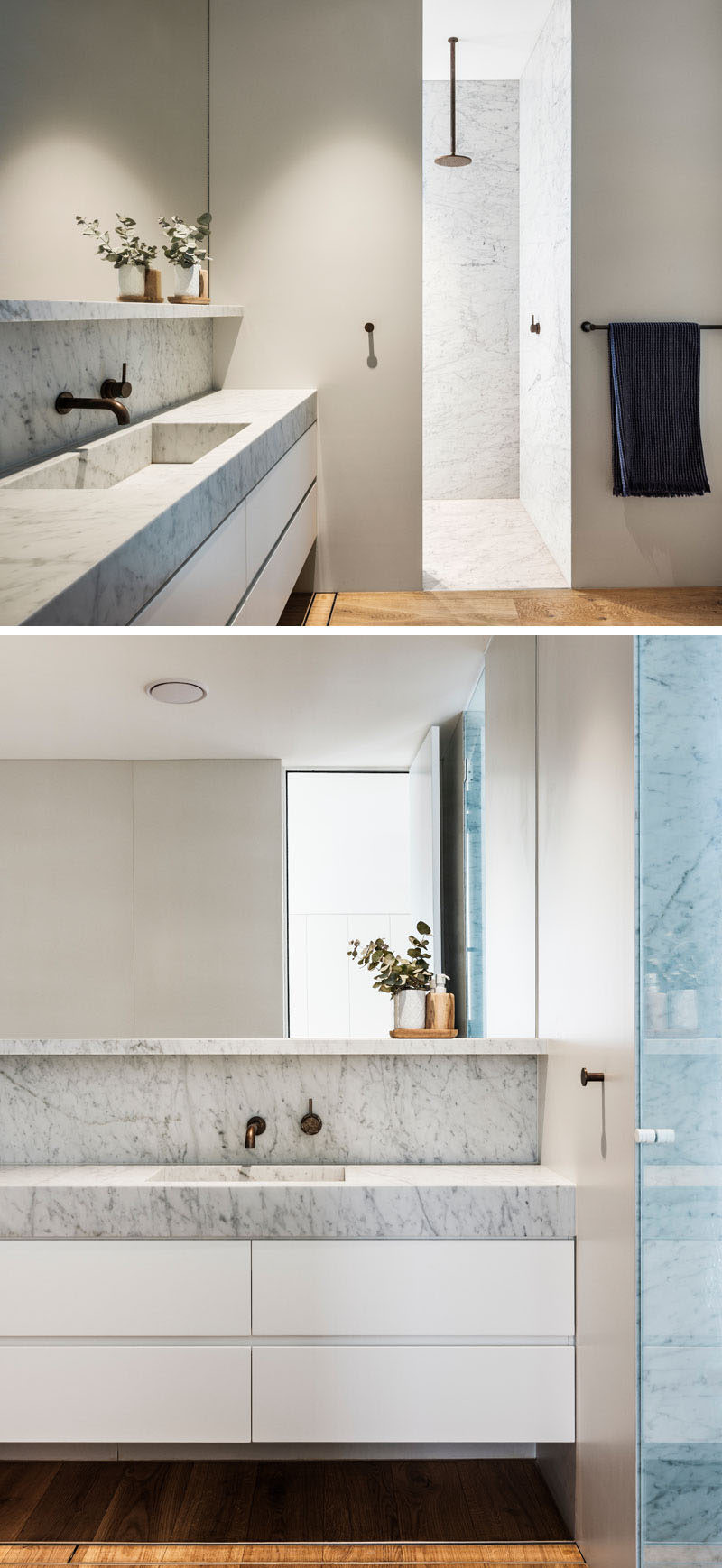 ---