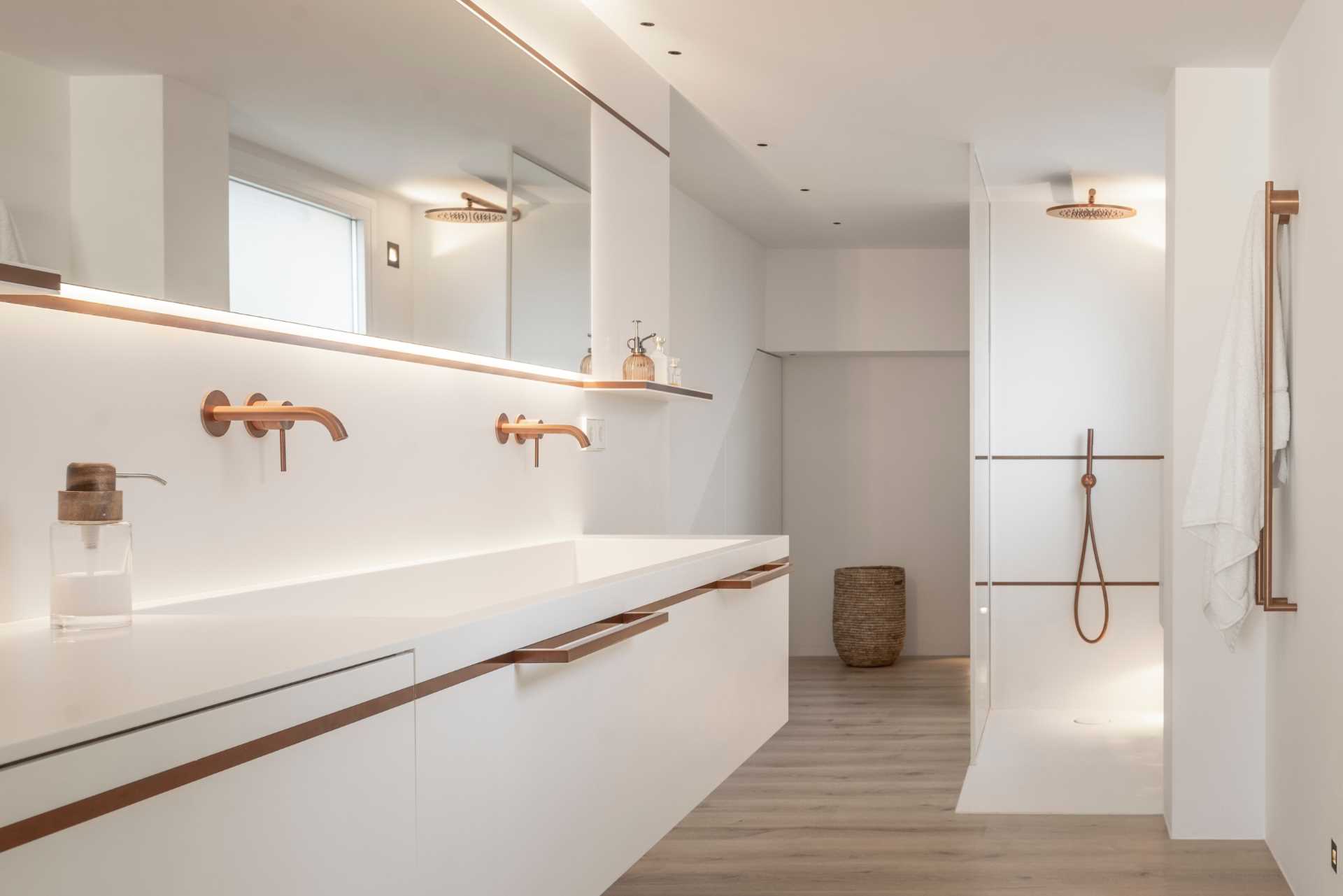 Susanna Cots Interior Design has recently completed a home in Costa Brava, Spain, that includes a calm and minimalist color palette, which can easily be seen in the primary bathroom.
White, the designer's hallmark, was chosen as the main hue for the spacious bathroom as it balances the copper accents throughout, like in the hardware, shelving, and faucets.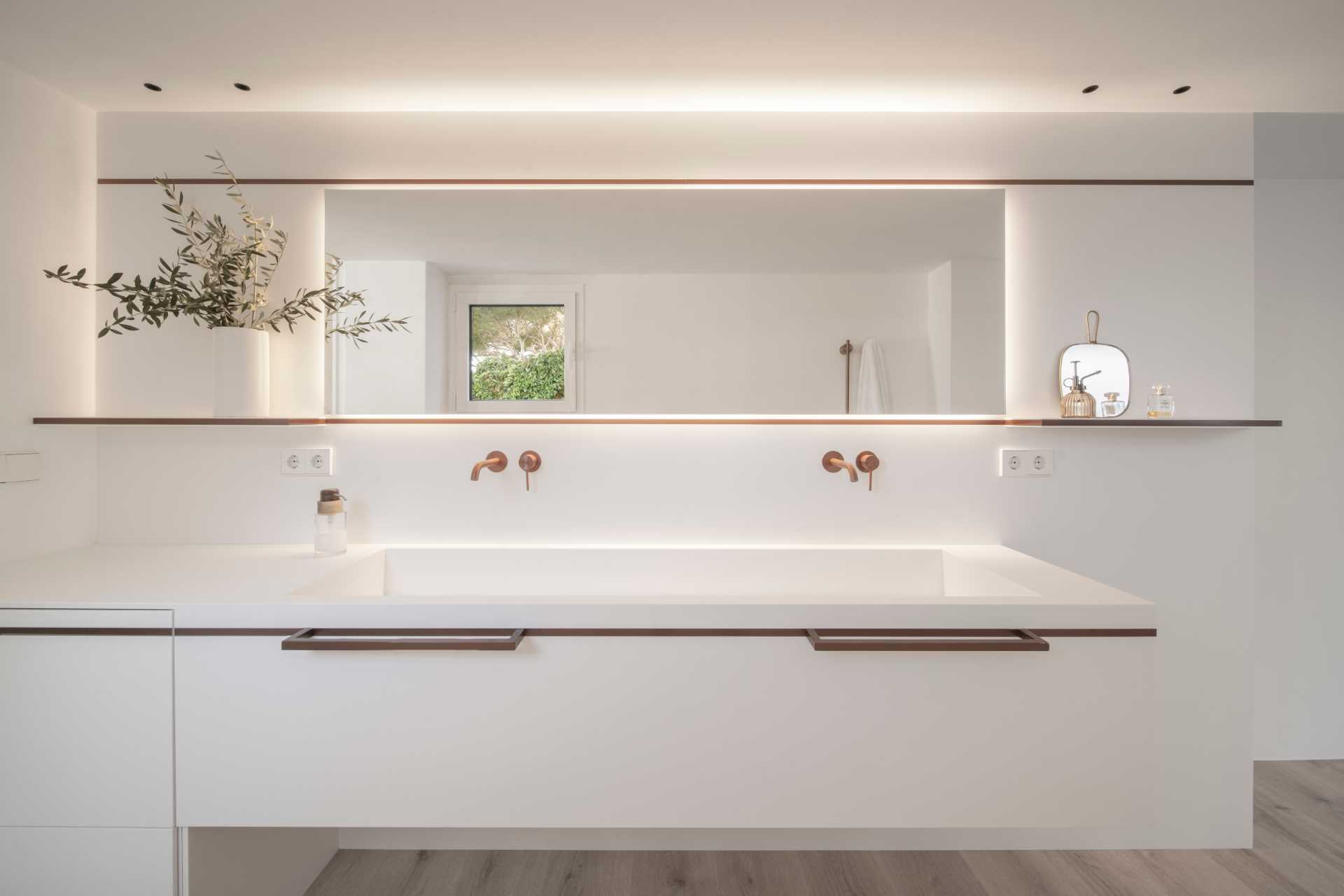 Using Corian White, the bathroom includes a long vanity, which is partially floating, and a trough sink that acts as a double basin. Copper-edged shelving and hidden LED lighting draws attention to the horizontal lines in the bathroom design.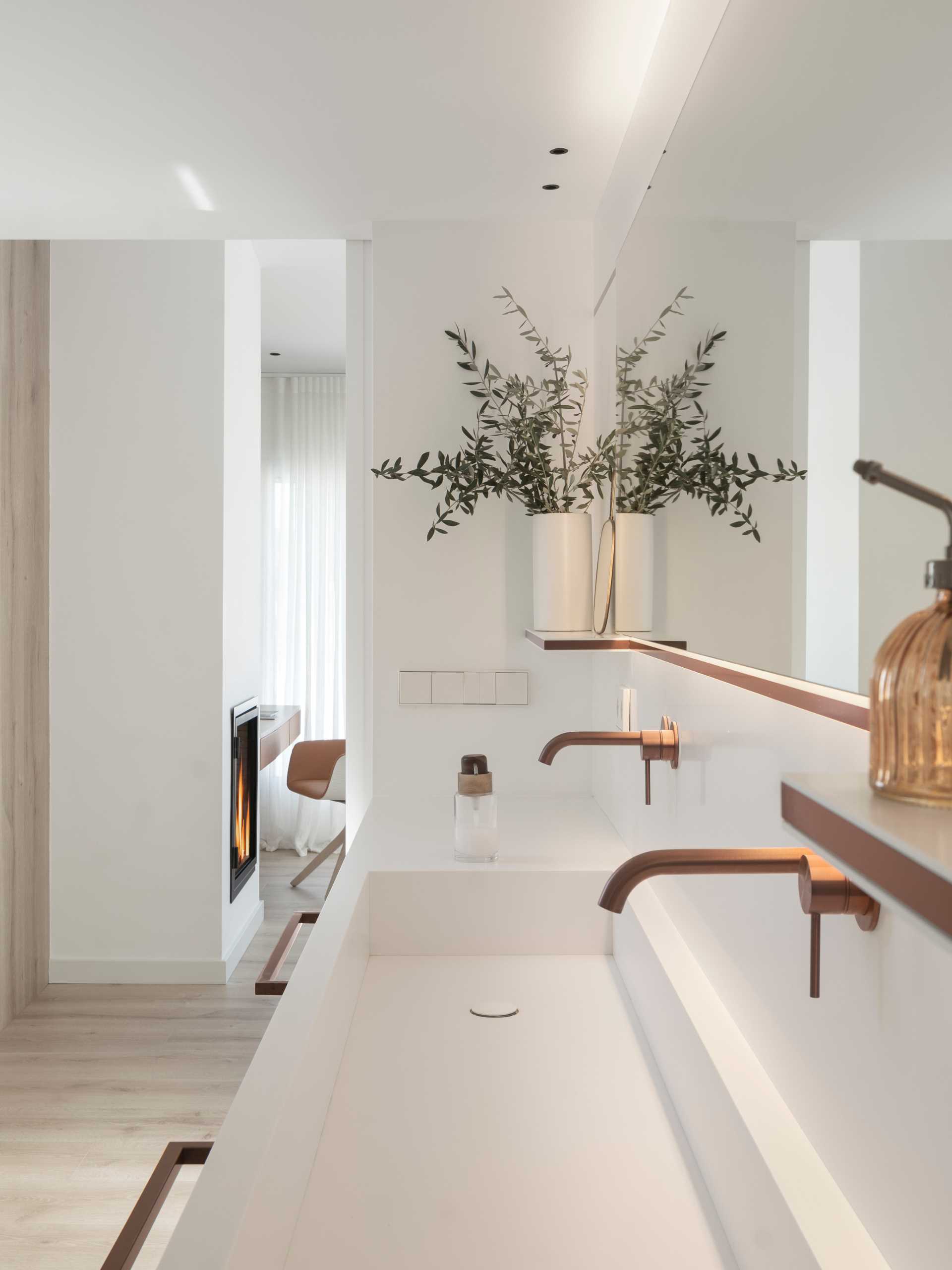 Horizontal copper lines in the shower compliment the horizontal lines of the vanity.
Let's take a look around the rest of this home…
The Exterior
The two-story home includes a stone lower level, which is open to the yard and swimming pool, while the upper level includes a deck.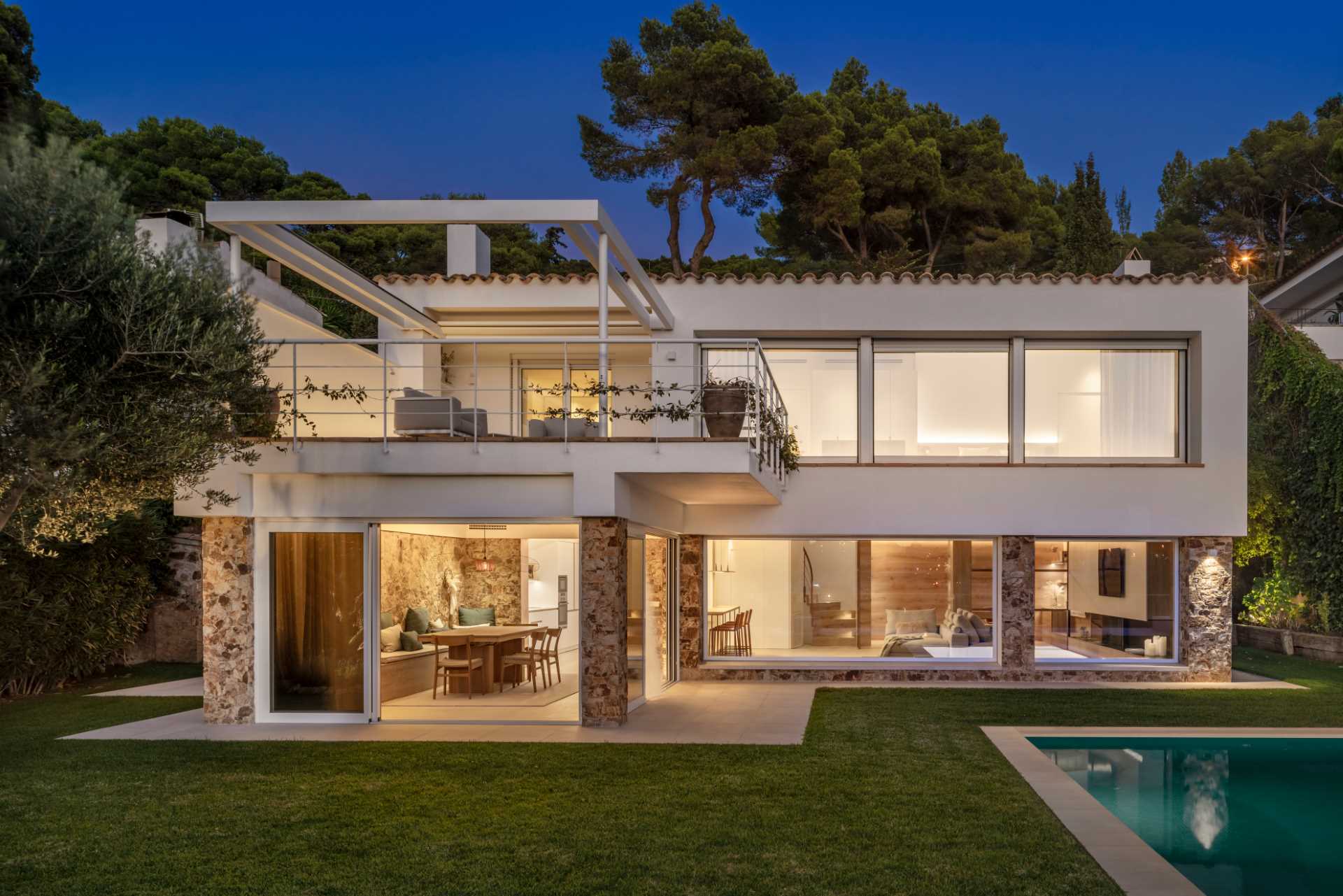 The Living Room
In the living room, a square sofa, designed by Susanna Cots and manufactured by Flexiform, takes center stage, while a custom-designed storage unit runs underneath the windows, and meets up with the hearth of the fireplace.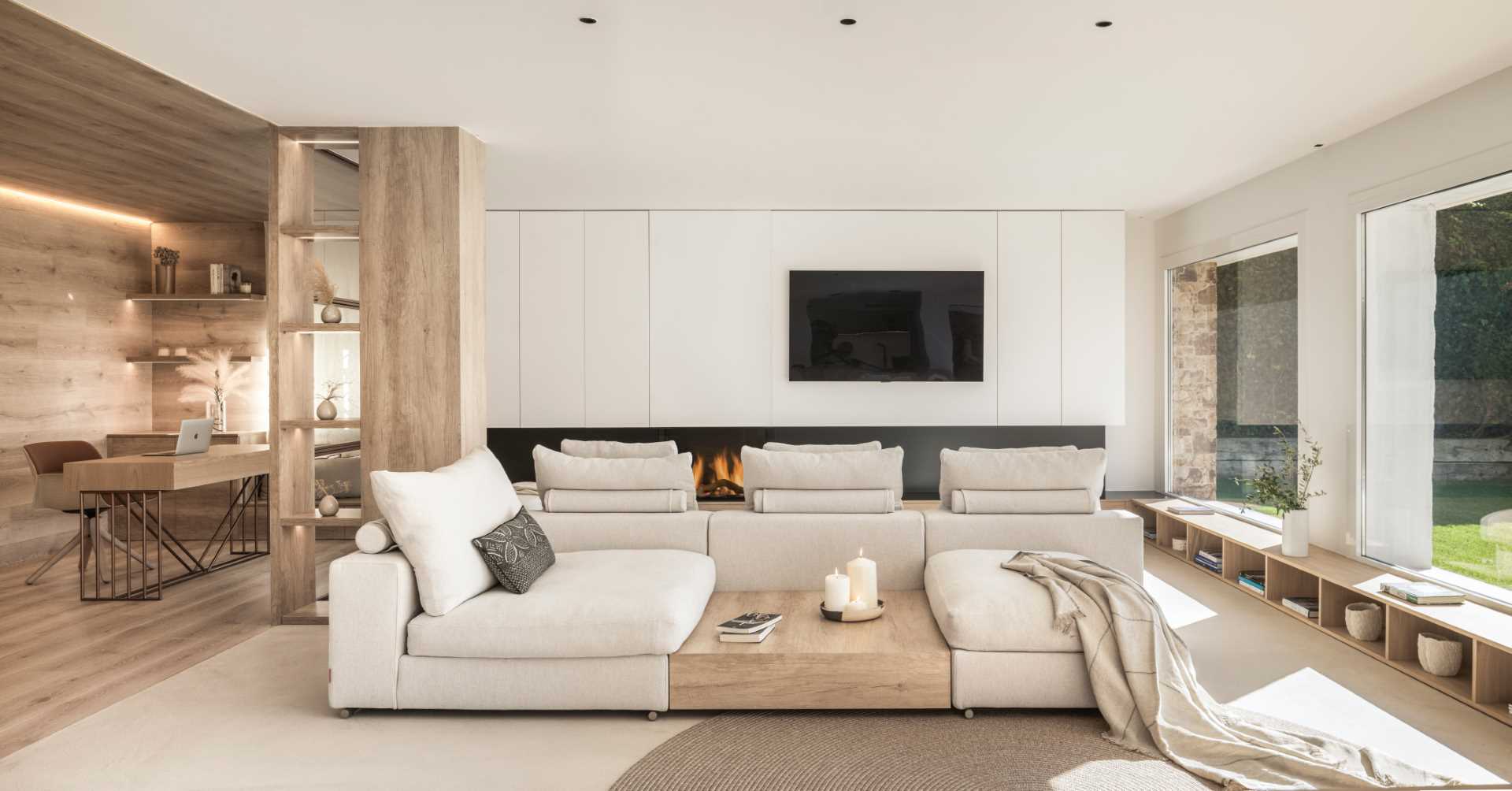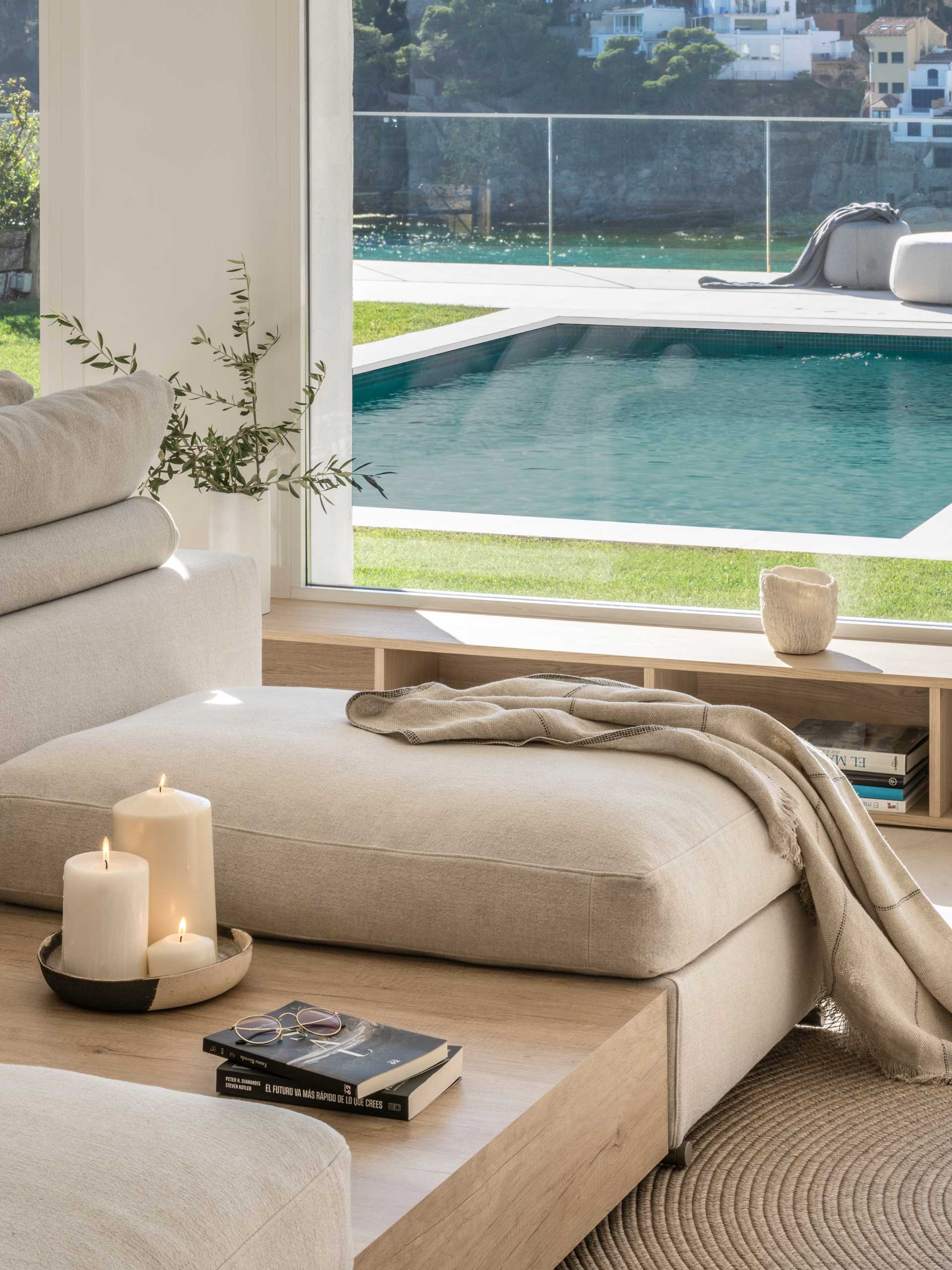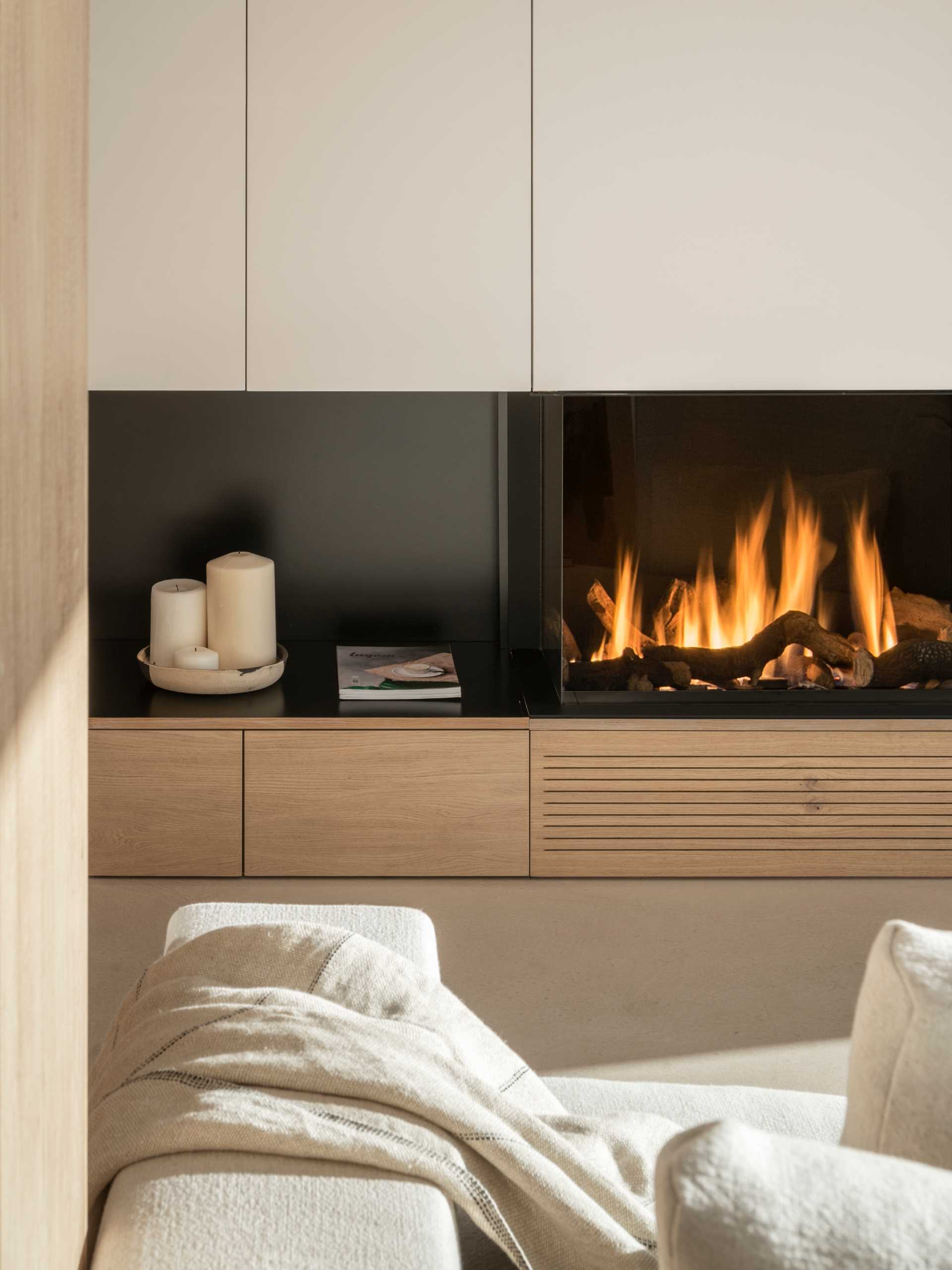 The Home Office
Adjacent to the living room is the home office, which is lined with Oak and has copper-framed glass walls that provide views of the living room and kitchen.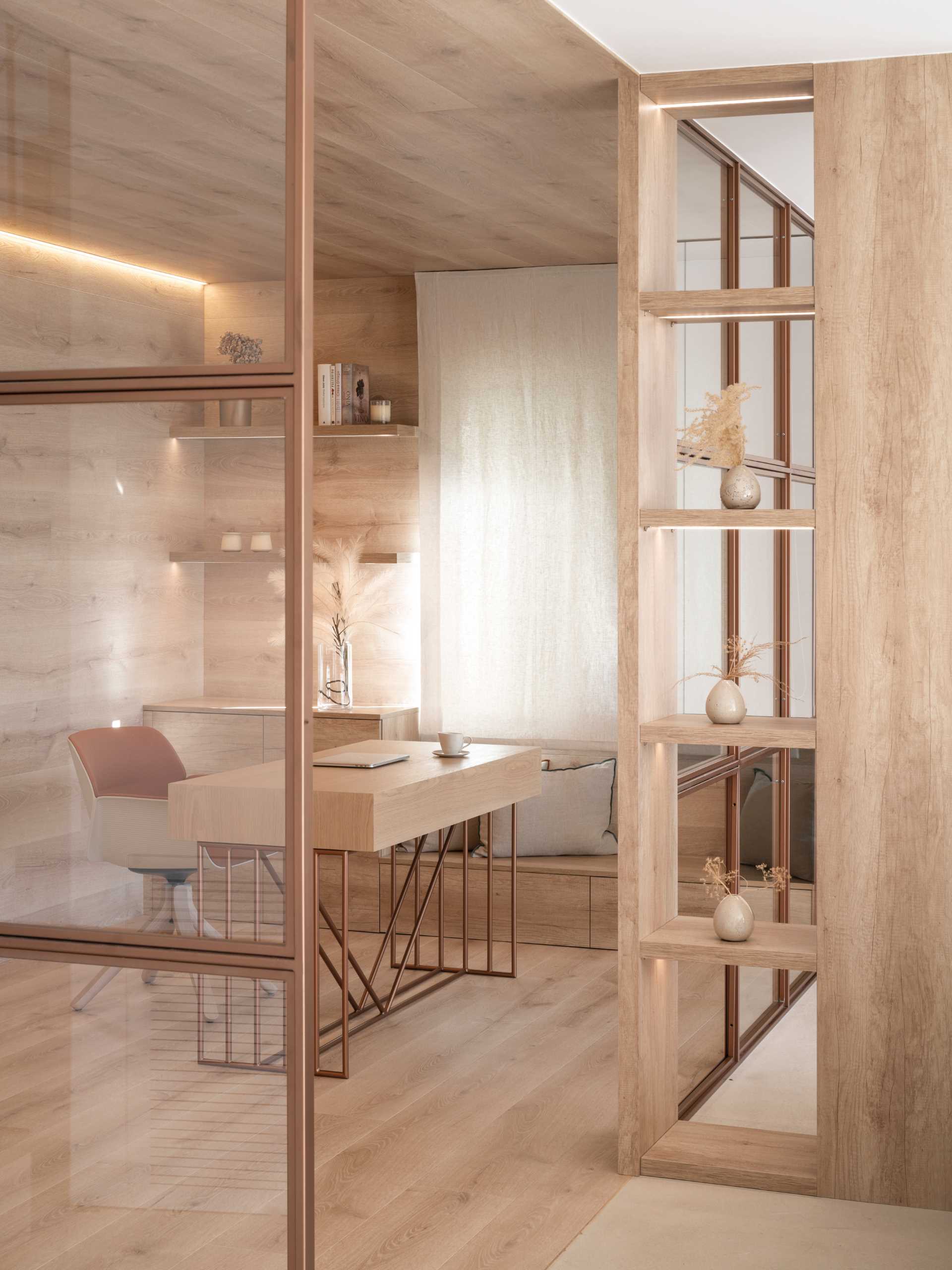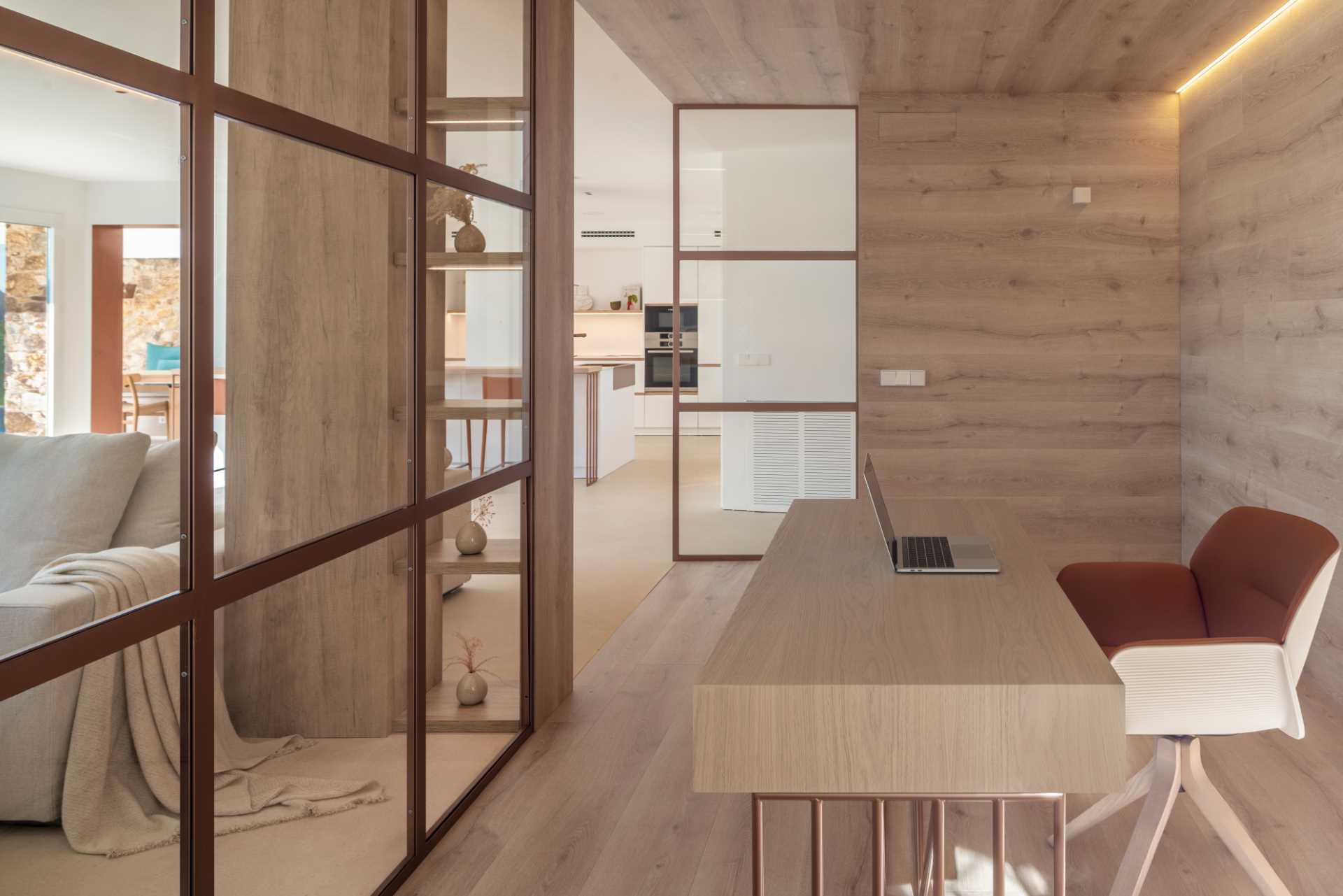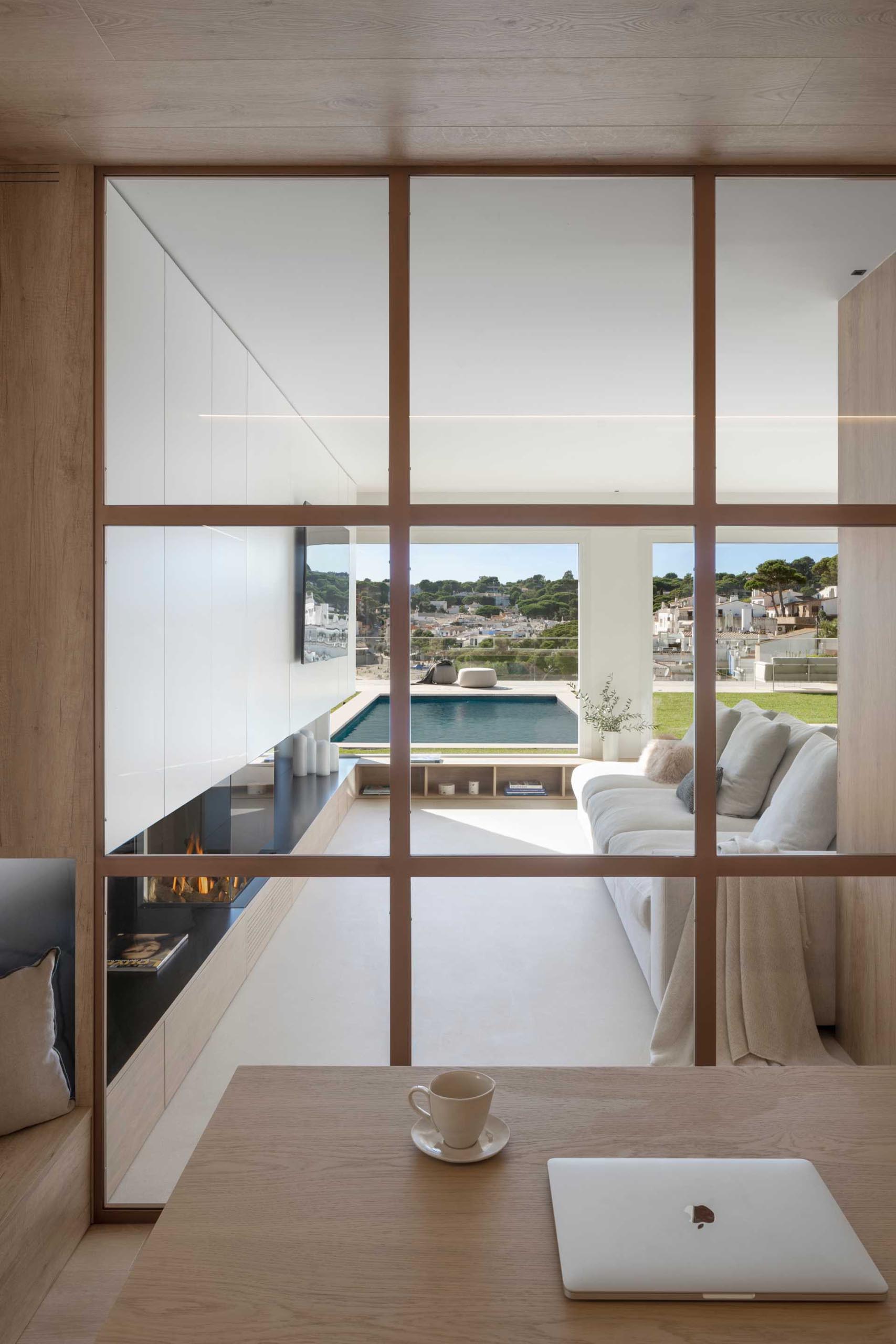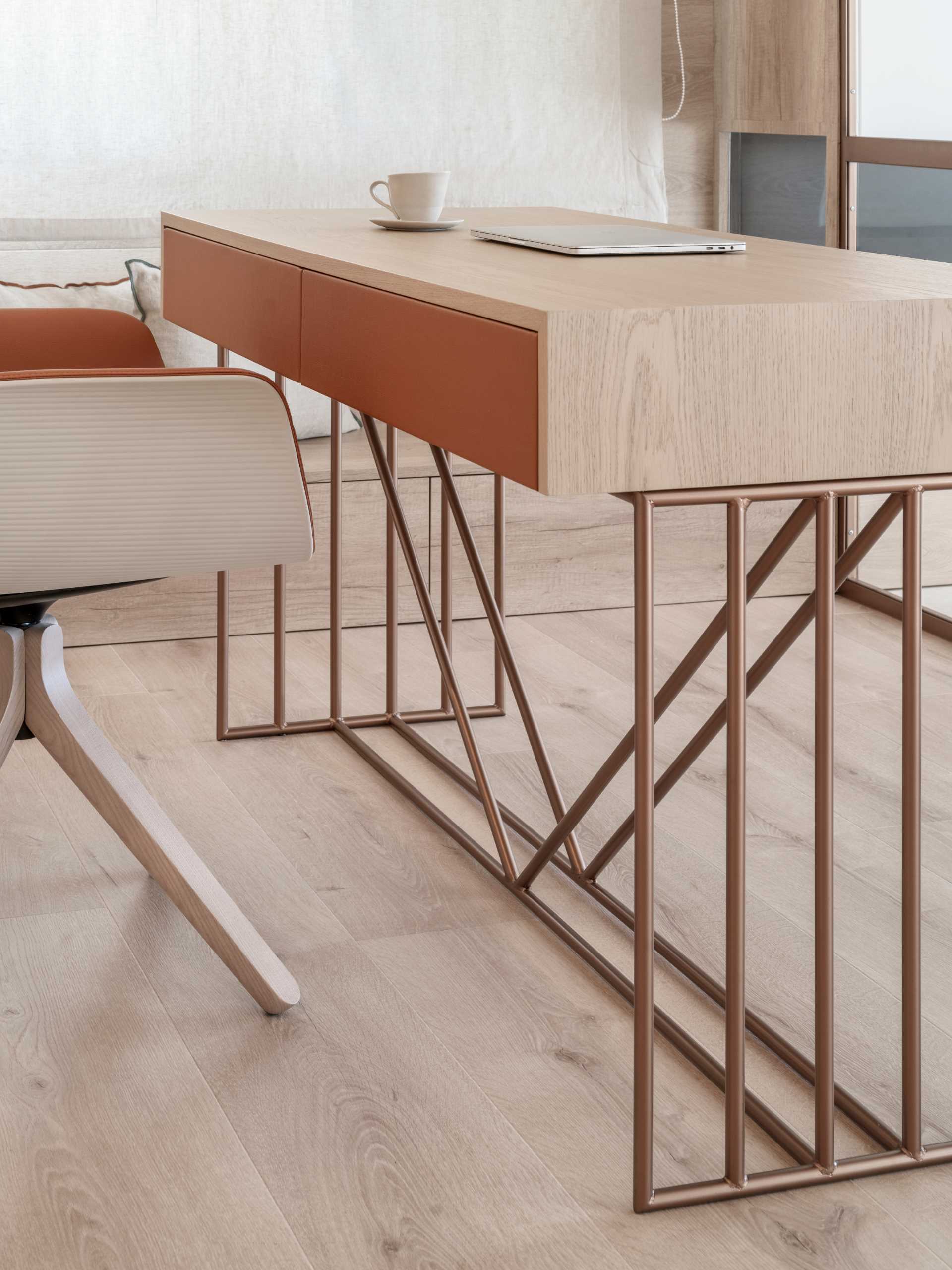 The Kitchen
The doorways between the living area, the dining room, and the kitchen are lined with copper, while in the kitchen, the breakfast bar was designed to match the home office desk, and the white cabinets reflect the designer's chosen color palette.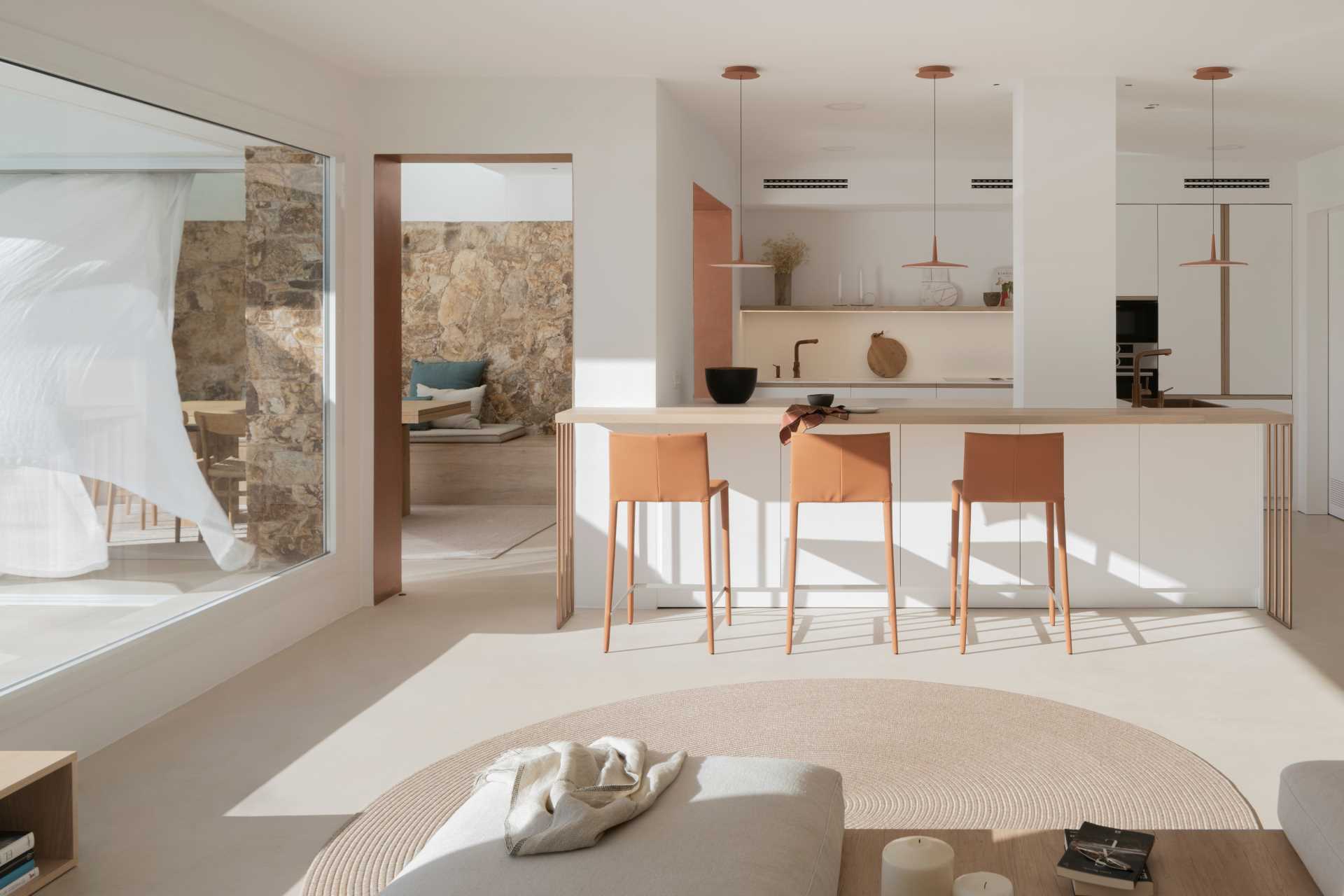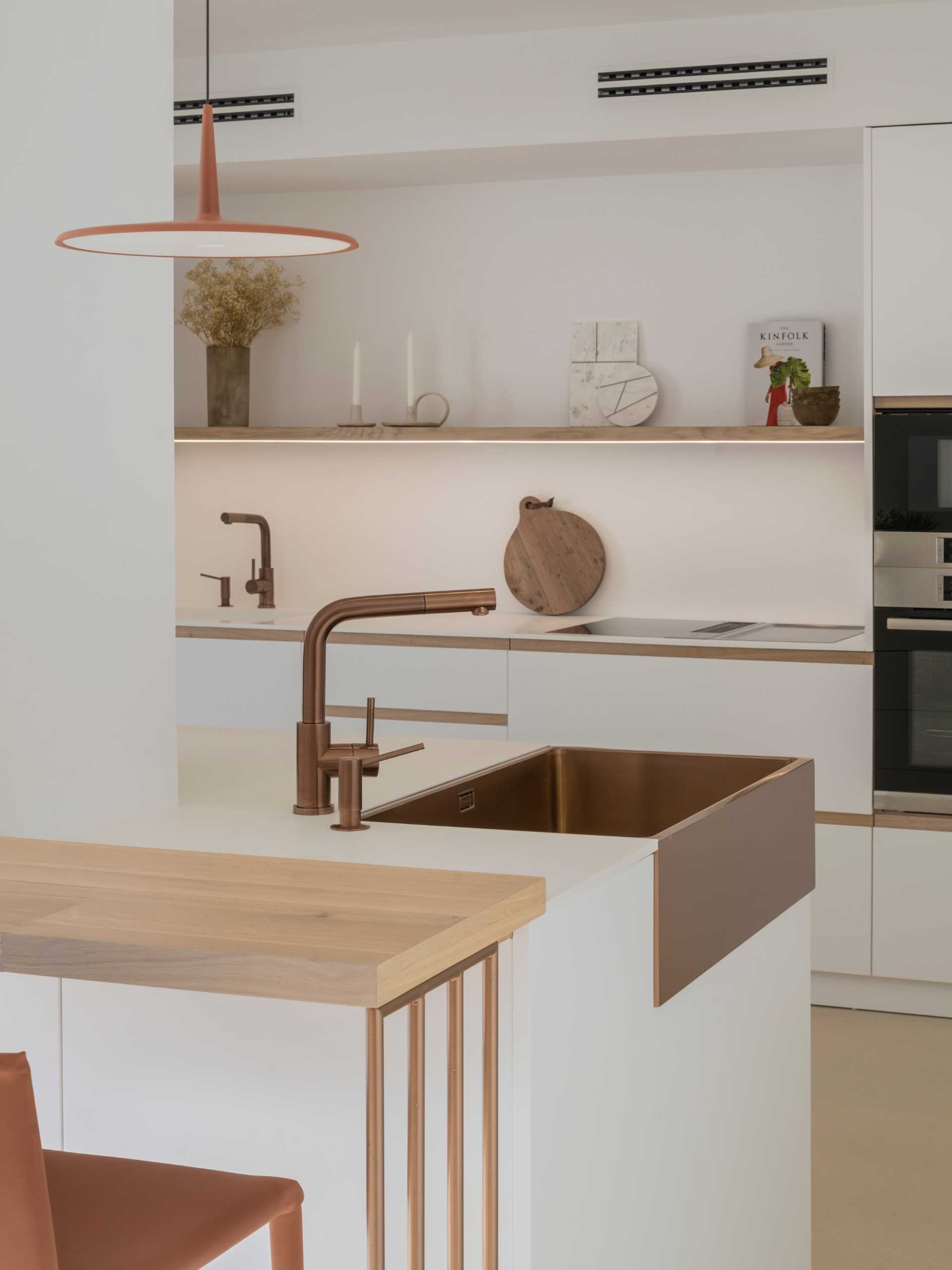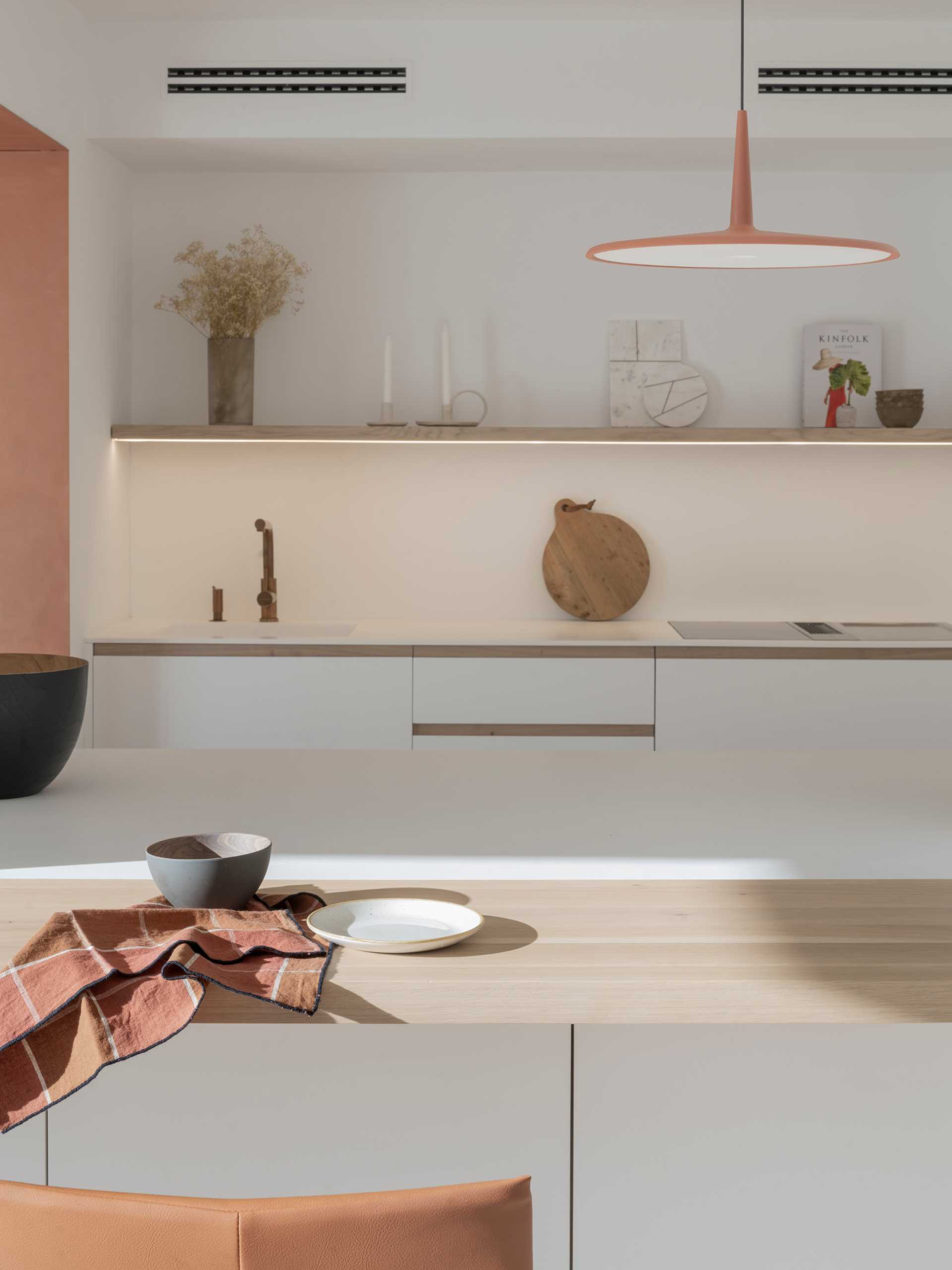 The Dining Room
The dining room uses the stone walls as accent walls, while a skylight adds natural light and highlights the built-in wood bench that runs the length of the wall.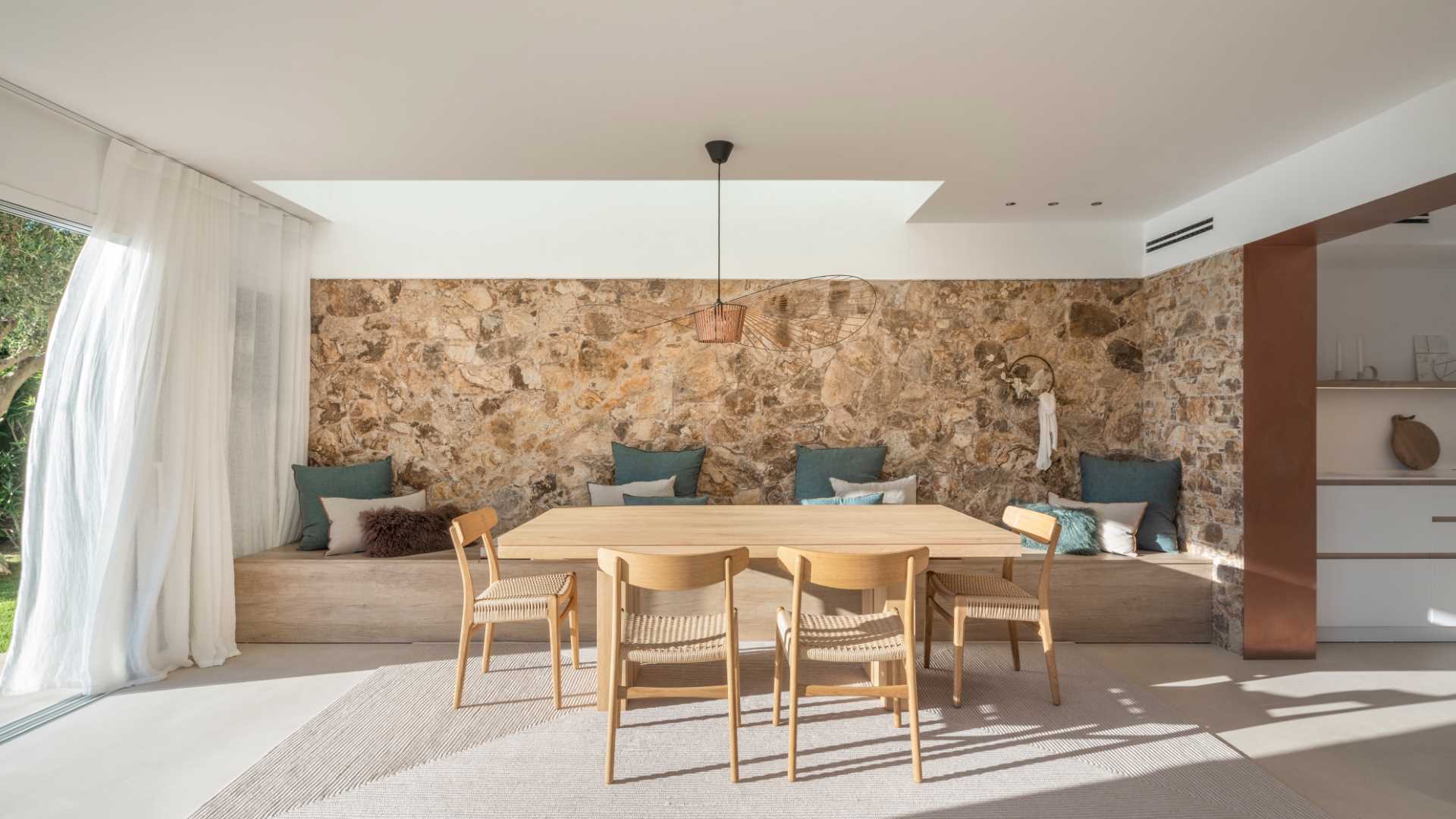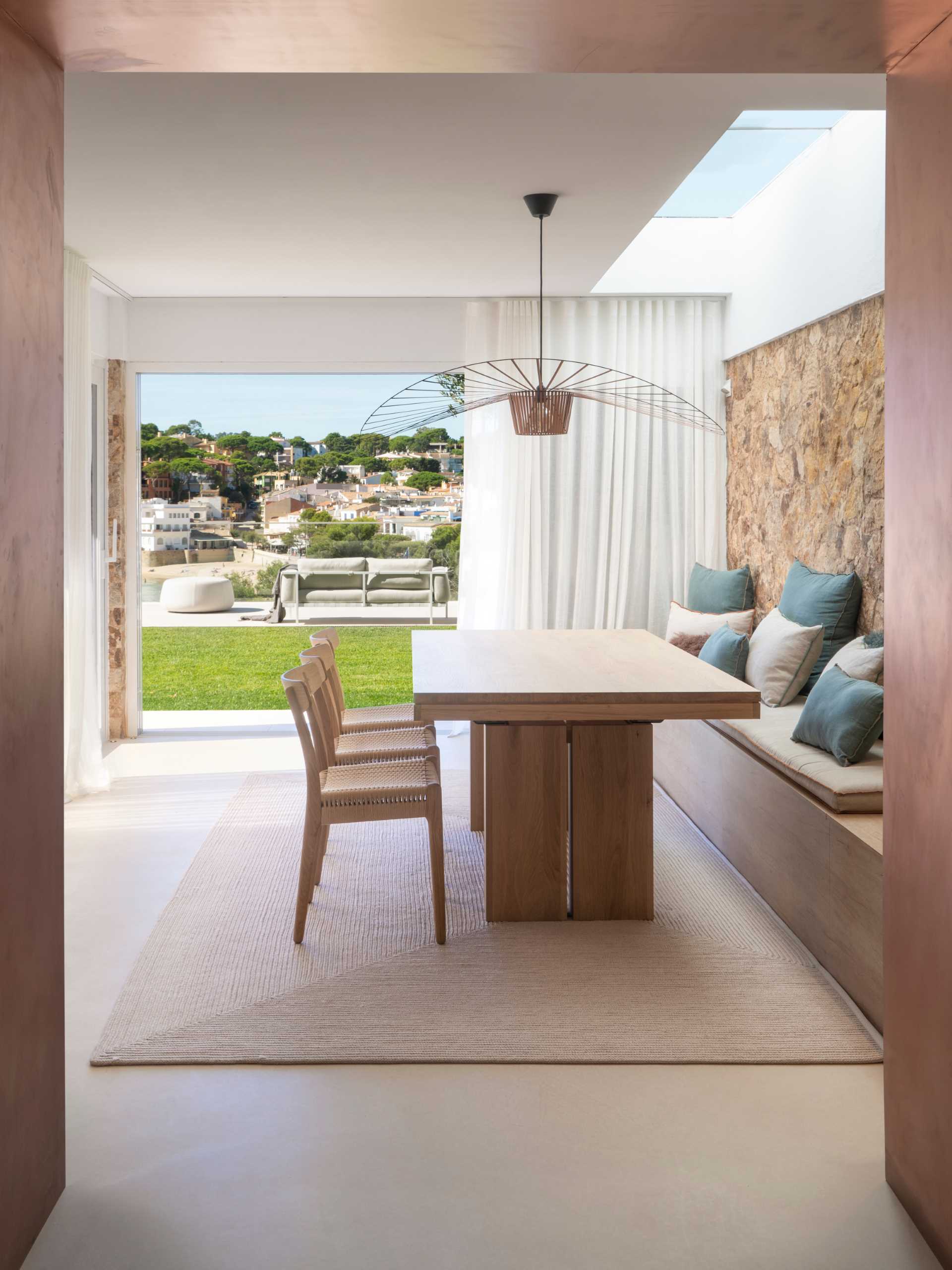 The Bedroom
In this large bedroom, the oak flooring travels up the walls and becomes a warm accent alongside the fireplace. A small desk has also been built into the bedroom. The opposite side of the bedroom is dedicated to numerous closets.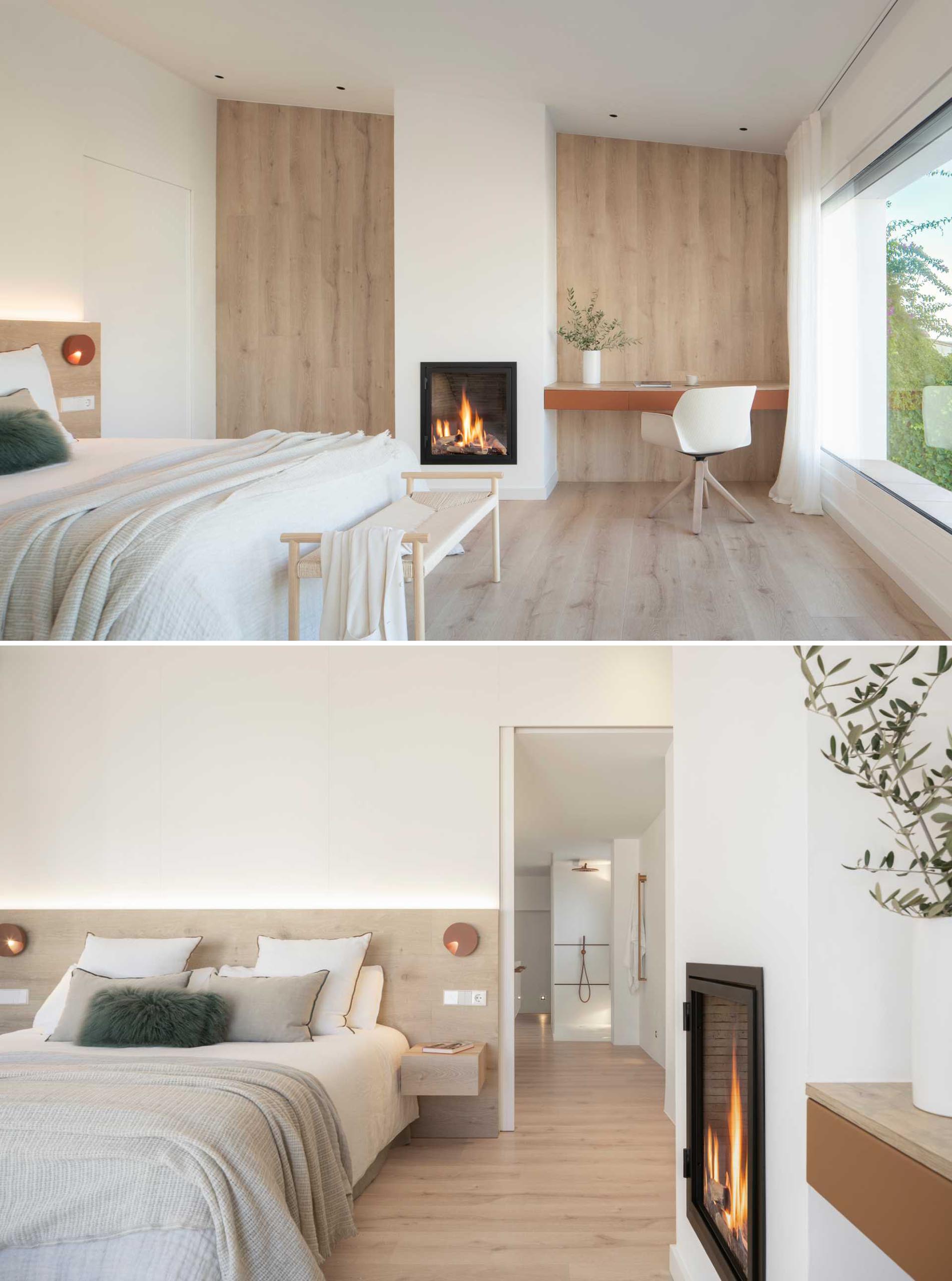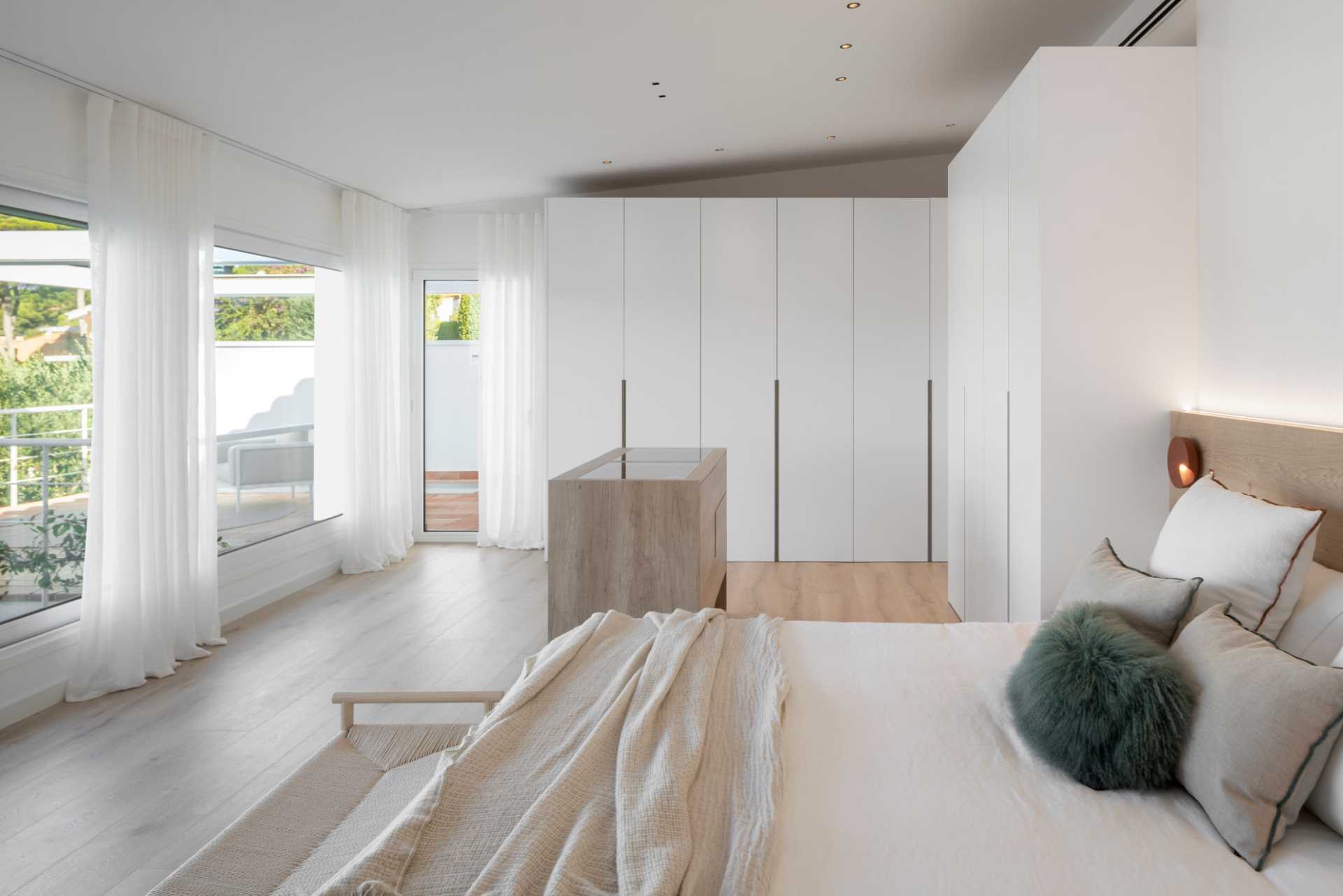 Photography by Susanna Cots Interior Design | Mauricio Fuertes