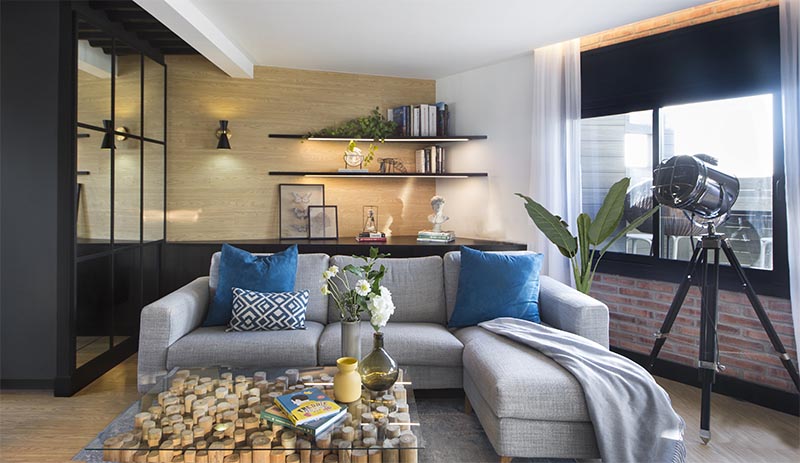 Corners in rooms can sometimes be overlooked as a place to add an interesting design detail. In this Spanish apartment designed by Egue y Seta, the corner has been adorned with a pair of shelves.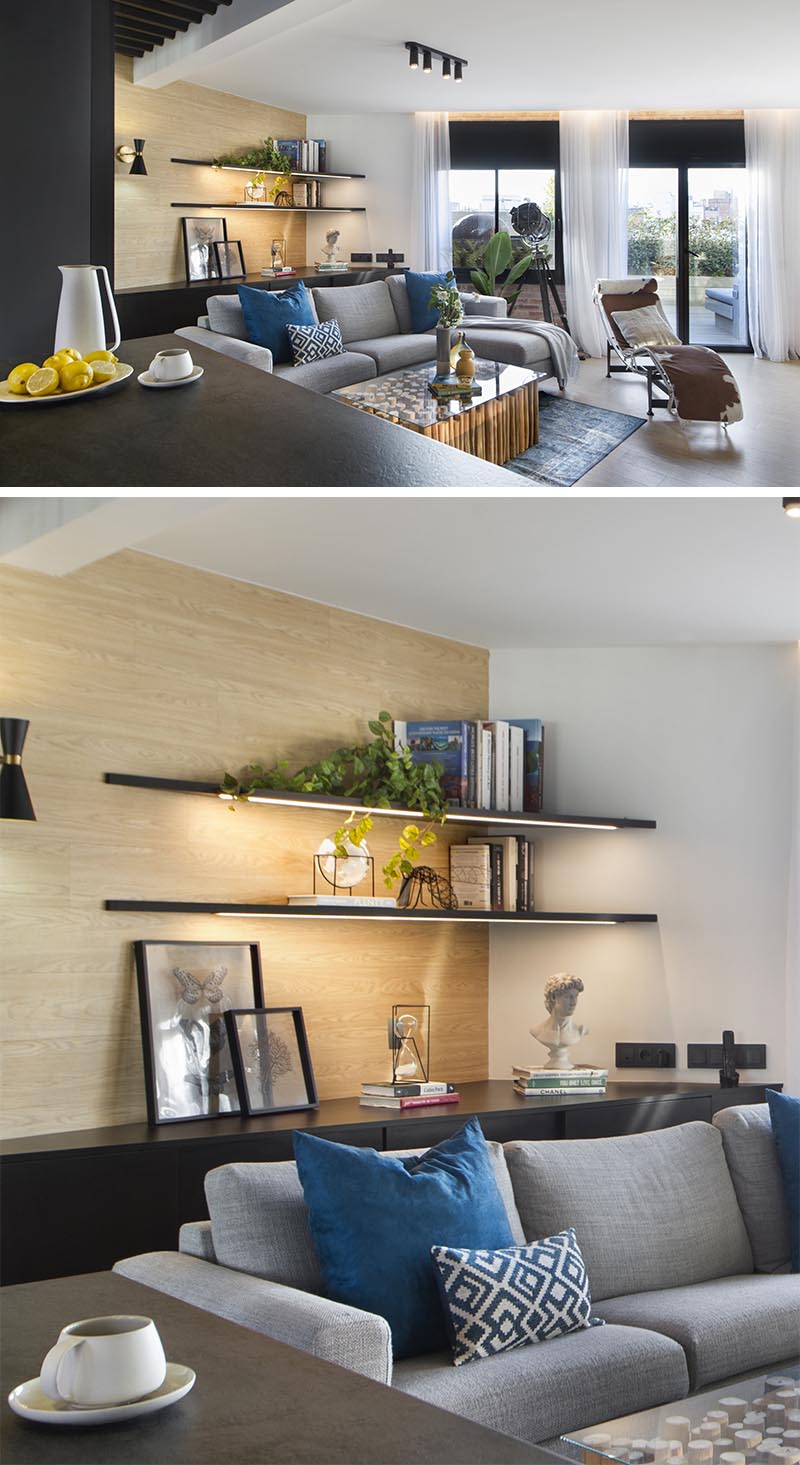 The shelves have a few of functions, the first is that they help to hide the odd angle where the walls meet, while the second is they provide a place to display personal items such as books, small sculptures, and plants.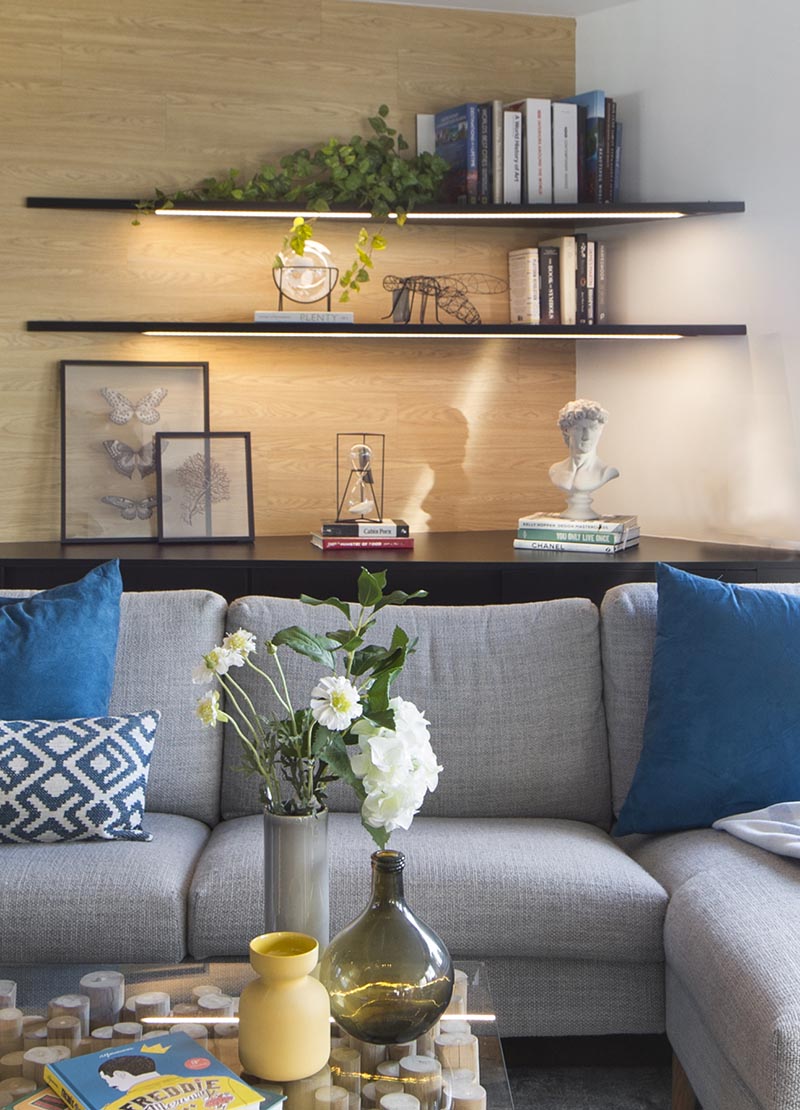 The third function is the added lighting that's somewhat hidden underneath the shelf. It not only highlights the displayed objects on the lower shelf and cabinet below, but it also helps to brighten the corner.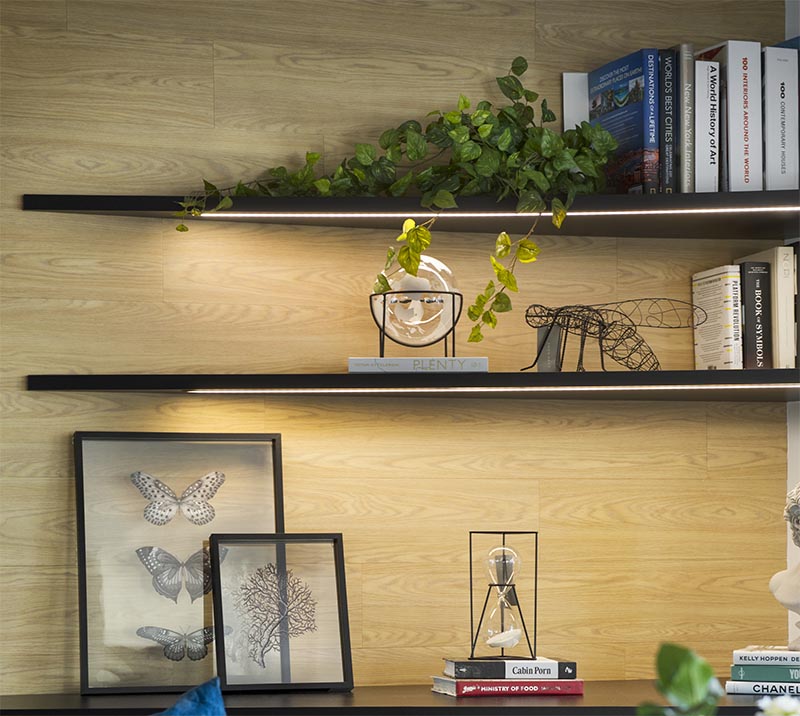 Photography by VICUGO FOTO | Designers: Egue y Seta with direct involvement of: Daniel Pérez, Felipe Araujo, Covandonga Díaz, Marta Elizagaray, Álvaro Sánchez, Mireia Lucas, Maria Escobar, Diana García and Verónica Galli | Construction: César Burgos Cornejo