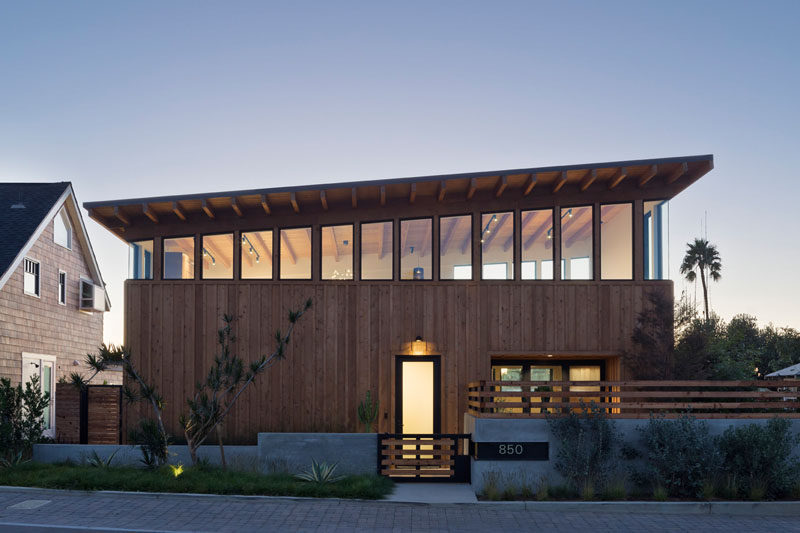 Brett Farrow Architect has completed the Cornish House, a new modern residential project located in the Southern California Coastal community of Encinitas.
The small two bedroom home makes full use of the site's panoramic ocean views from its hilltop location on a small and irregularly trapezoidal shaped lot.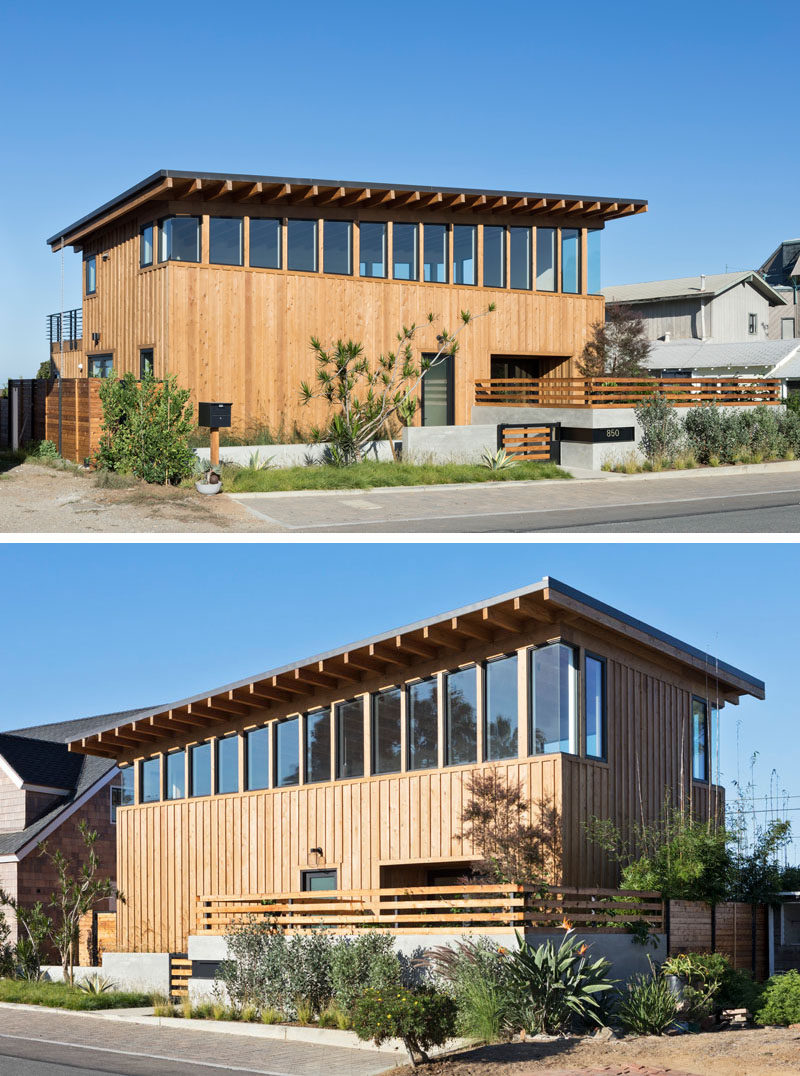 ---
A custom entry gate, low concrete walls, and water feature are placed at the front of the house to create a boundary to the busy street. The subtle hush of the water further buffers the home from street noise and reinforces the quiet, contemplative quality of the garden spaces.
---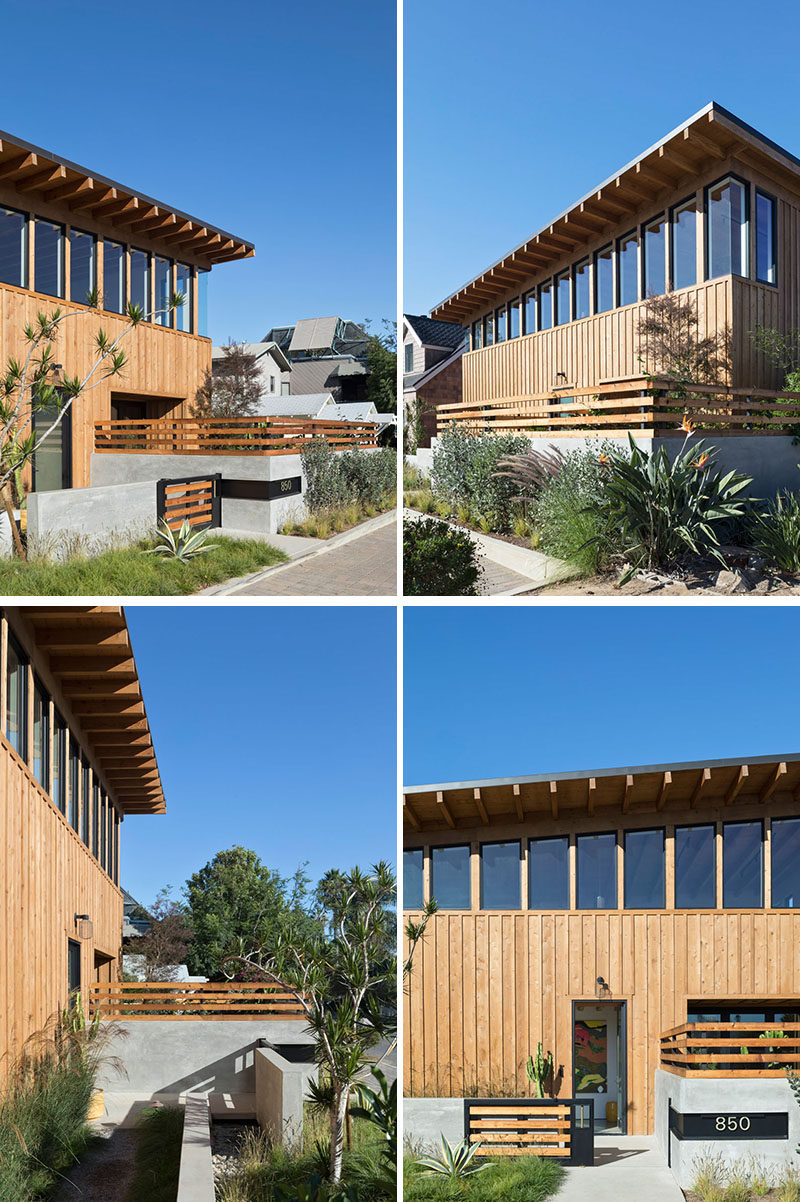 ---
Large overhangs, exposed structural wood beams, and ribbon windows used in the design of the house, can be easily seen.
---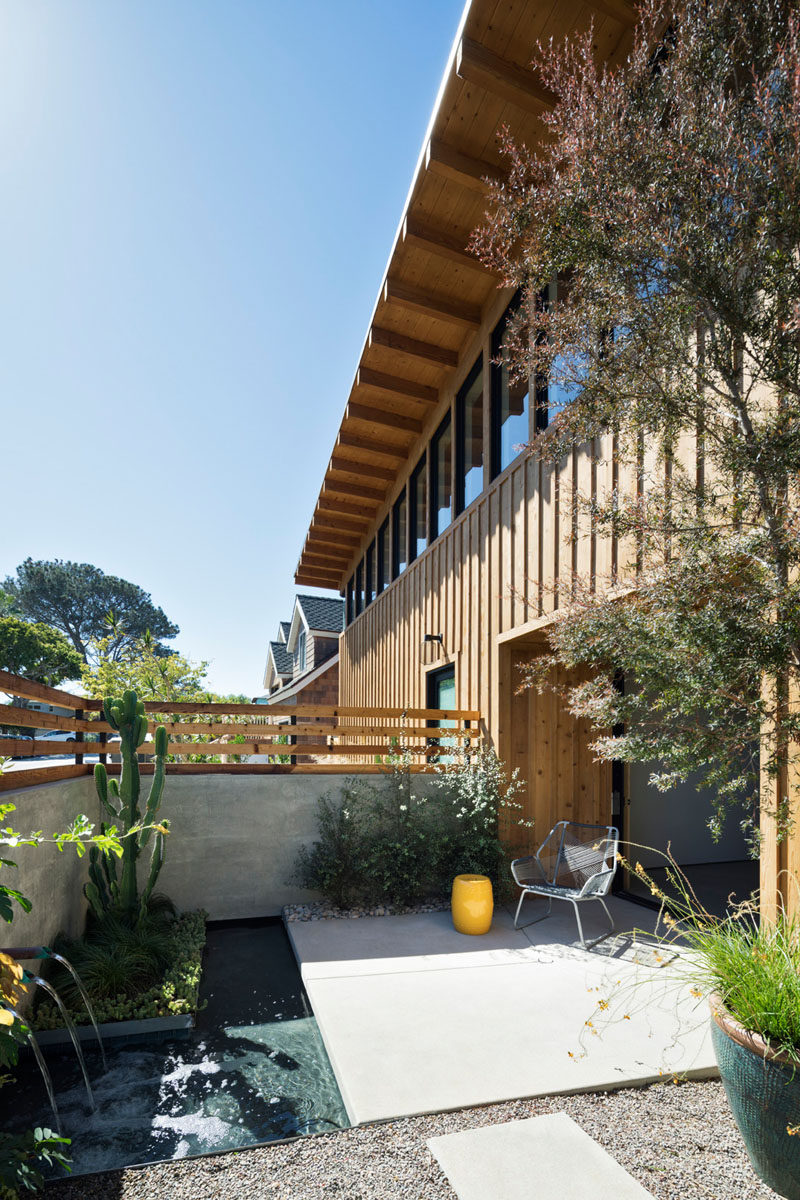 ---
Inside, the structural beams and supports can been seen in the ceilings, like in the bathroom on the main floor.
---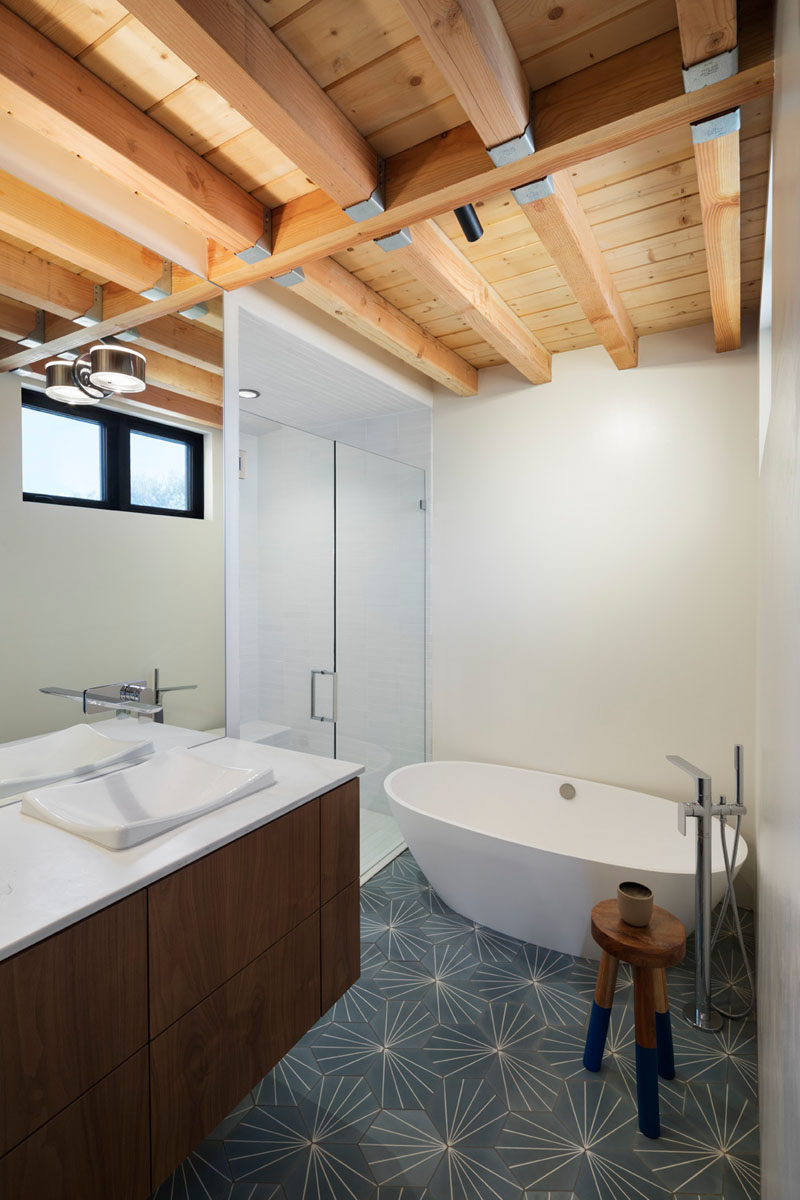 ---
In order to take full advantage of the views available from the site, a reverse floor plan was selected with living, dining and kitchen above, and two sleeping rooms below that both face onto private courtyard garden spaces.
---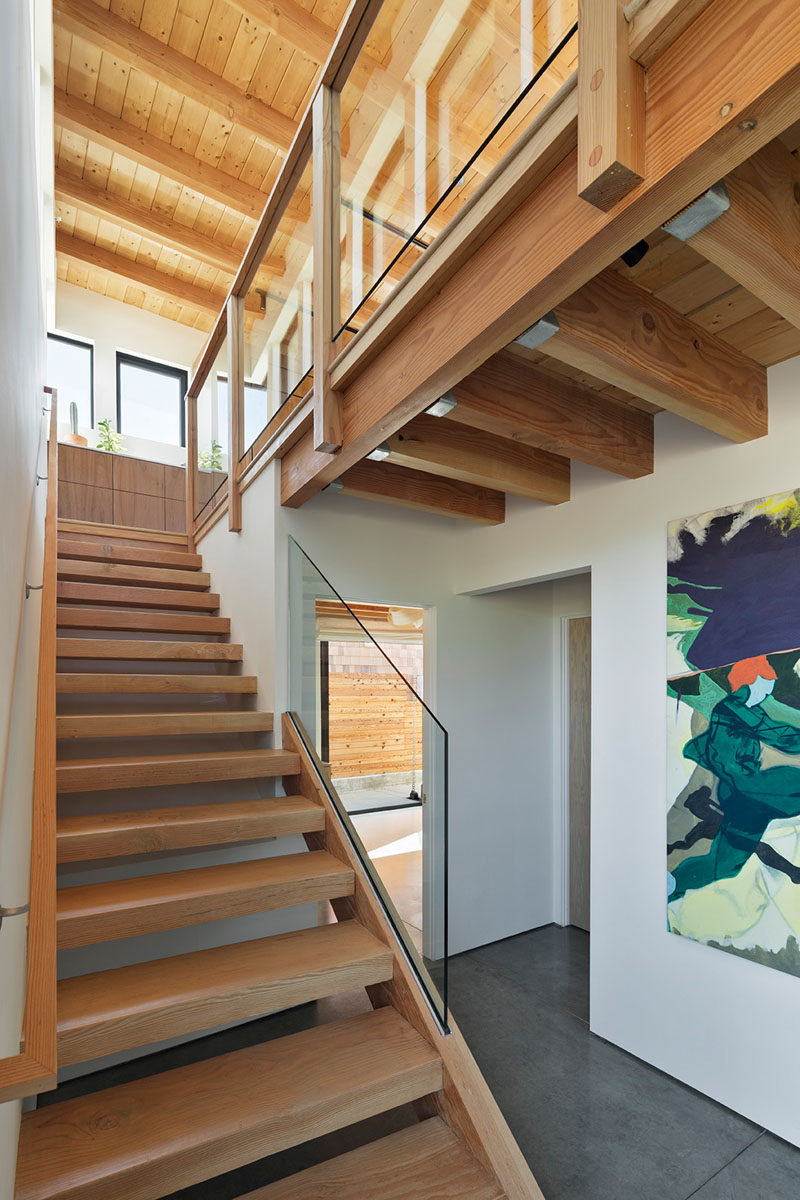 ---
Upstairs, bright sunlit volumes are framed with contrasting geometrically tapered, dark metal windows.
---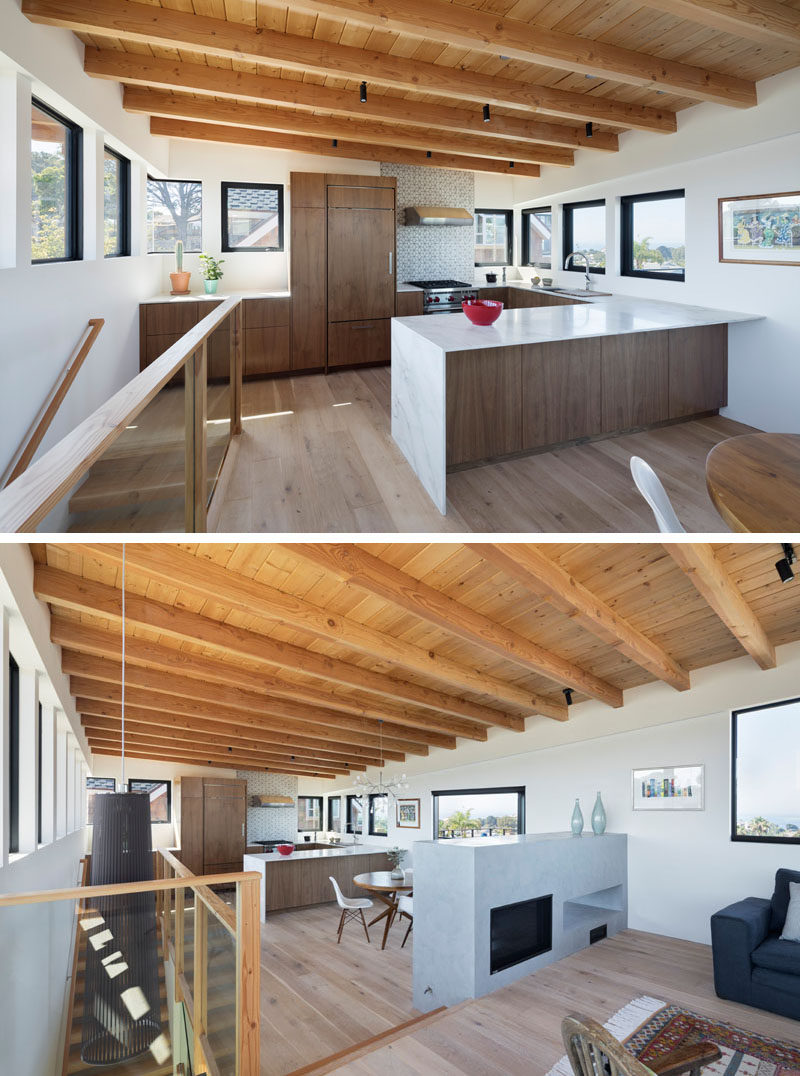 ---
A double sided low fireplace connects and organizes the split level dining area and living space, while also allowing for warmth while enjoying cool sea breezes.
---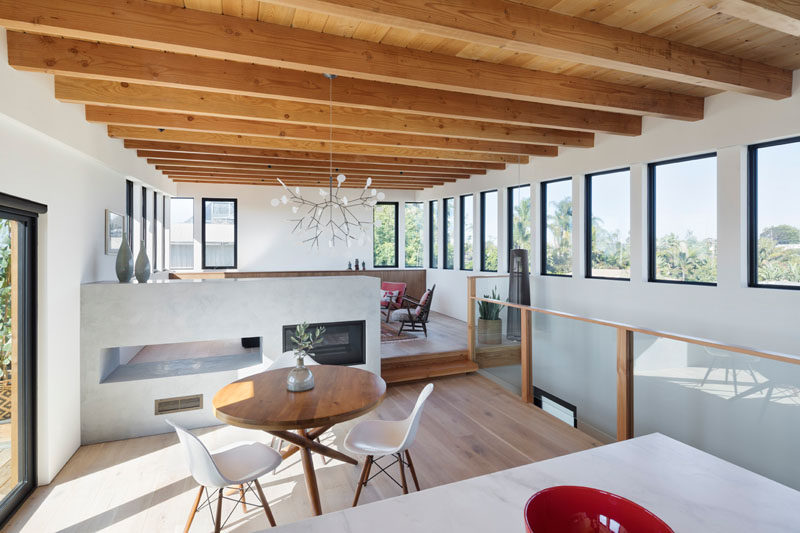 ---
Bi-folding doors face onto the view deck from the dining area in order to maximize the connection to the outdoors.
---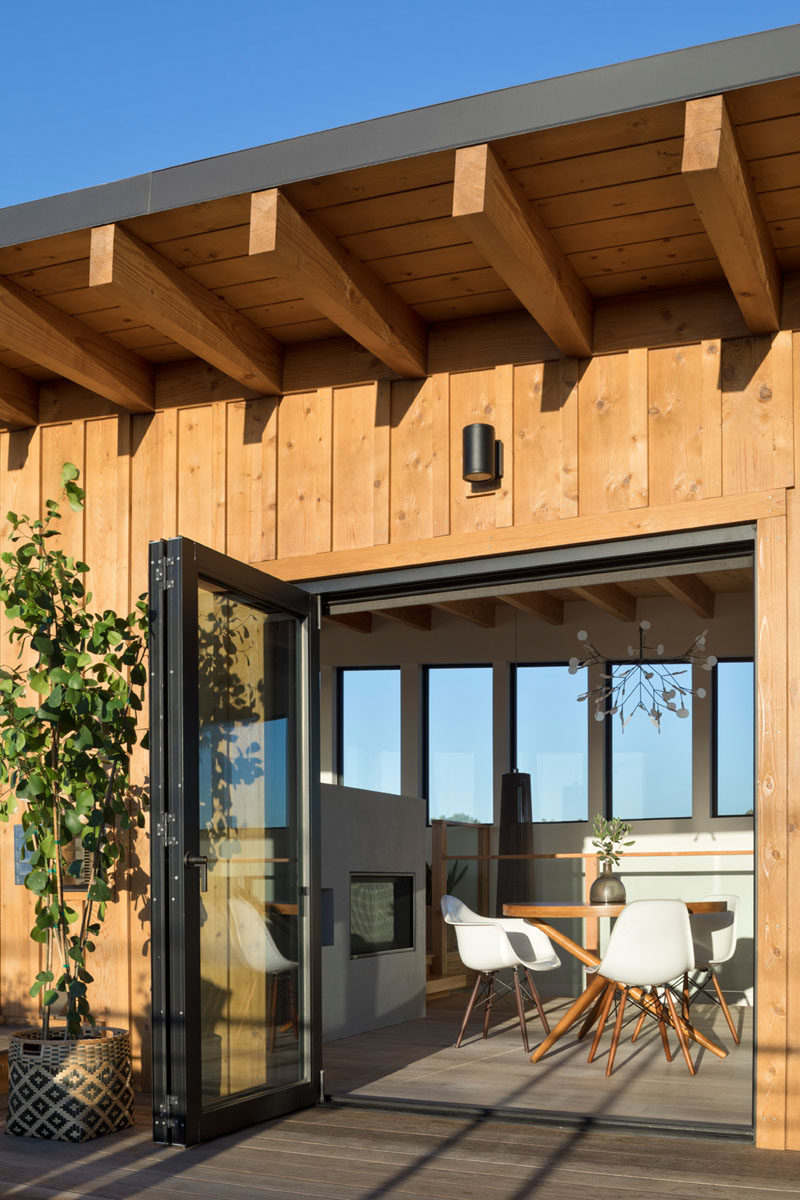 ---
At the rear of the home is the garage, with the rooftop of the garage becoming the deck located off the dining room.
---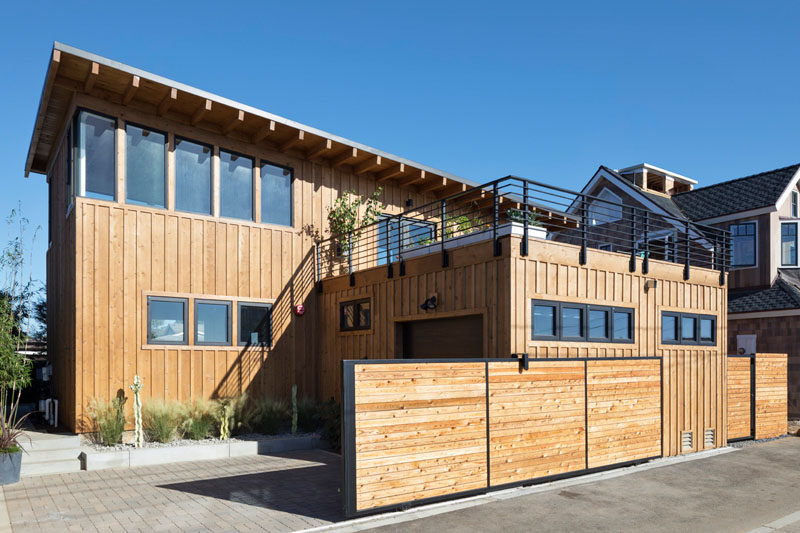 ---