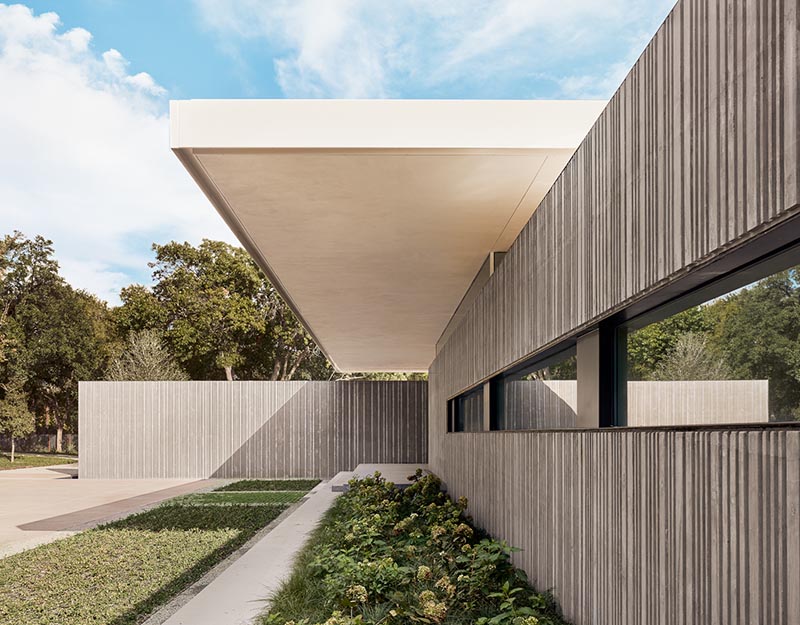 Specht Architects have completed a modern house in Dallas, Texas, where a prominent design element of the house is the use of concrete walls with a corrugated appearance.

The heavy concrete walls extend from the interior of the house out into the landscape, with a floating pavilion roof hovering above.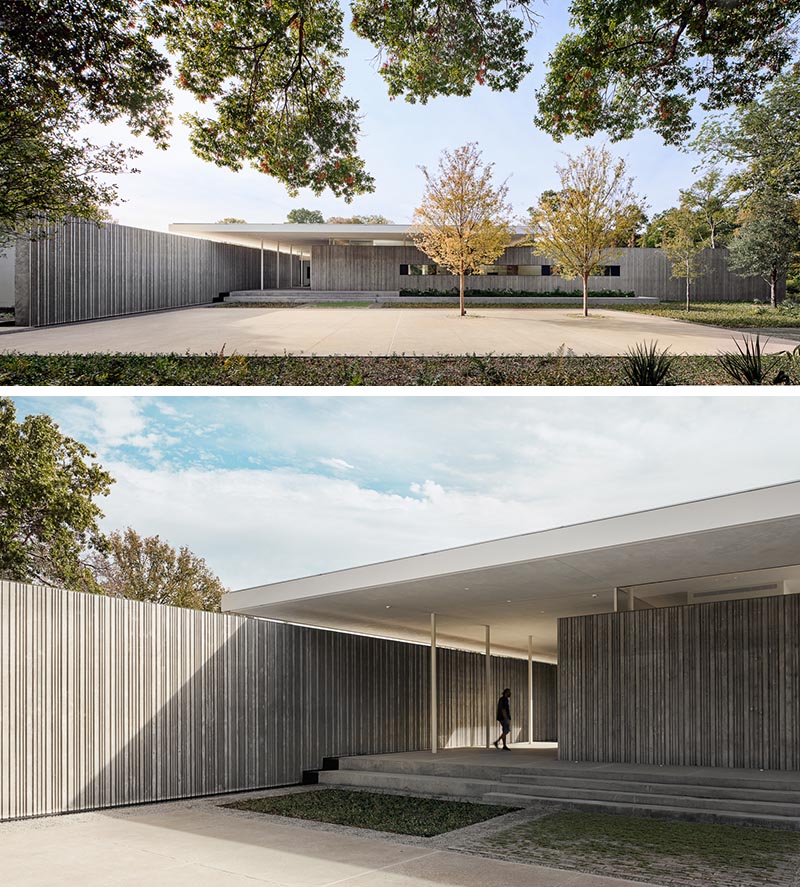 The concrete walls were cast using custom-fabricated formwork that created a corrugated appearance.

Scott Specht, founder Specht Architects, explains, "This technique, a staple of brutalist architecture from the 1960's and '70's creates a play of shadows and pattern that changes throughout the day."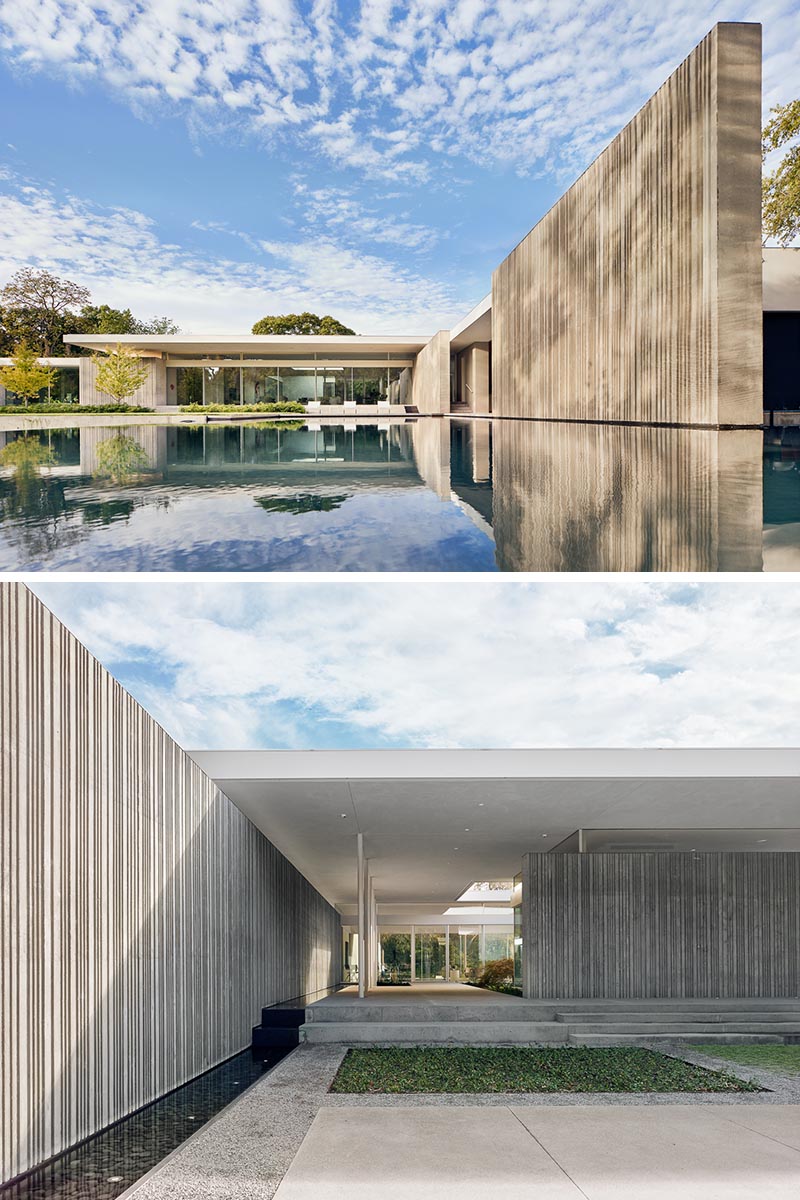 The corrugated concrete detailing was also used for the fireplace surround inside the home in the living room. This not only adds a textural element to the modern interior, but also helps to create a sense of height through the use of vertical lines.