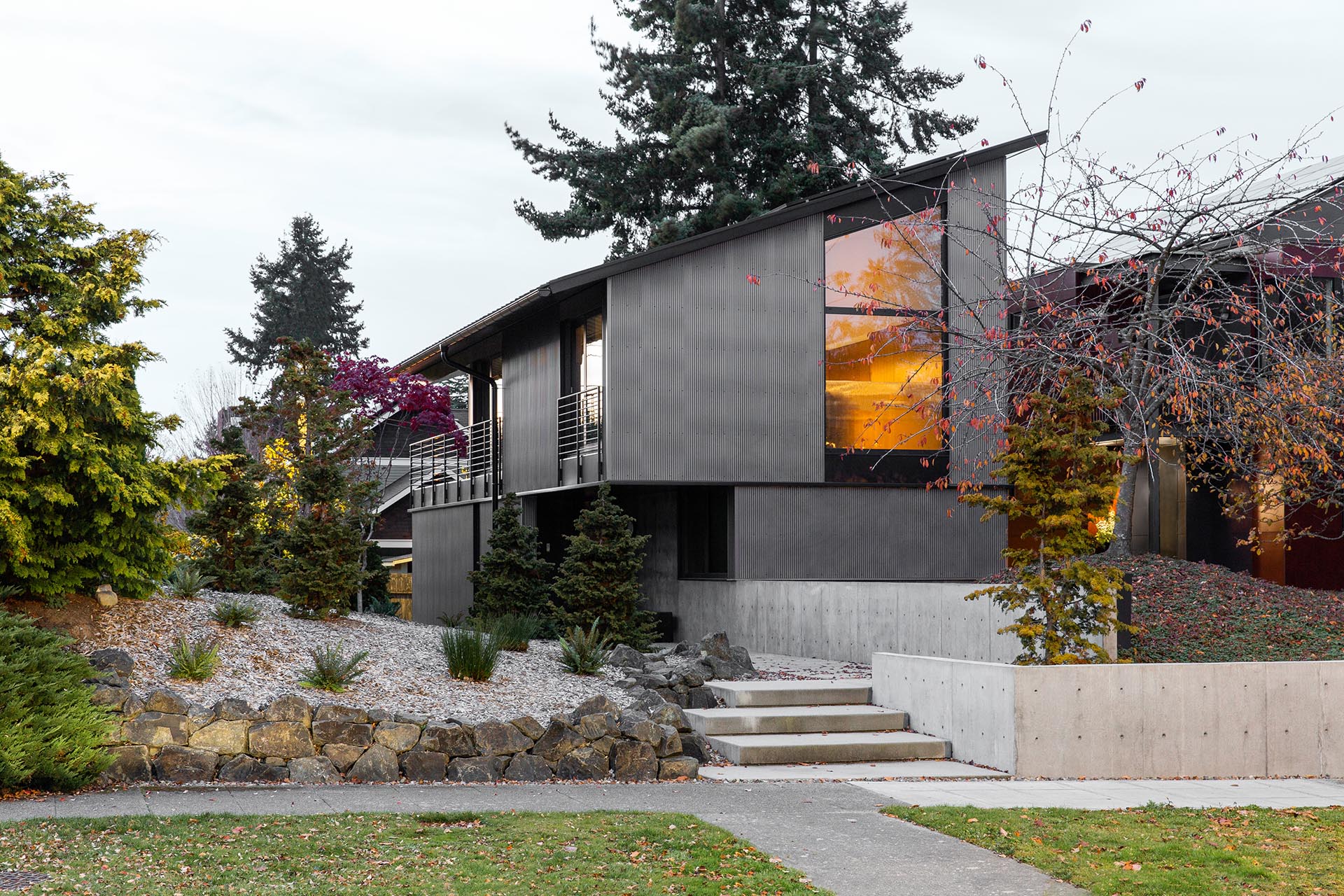 Corrugated metal siding is a prominent design element of this new house in Seattle that's recently been completed by SHED Architecture + Design.

The client was interested in having a home that would follow the Japanese concept of 'Shibui', referring to a particularly restrained, simple, and unobtrusive aesthetic
By using corrugated metal as the only siding material, the architects created a simple metallic look that contrasts the black accents like the window frames, front door, and roof.
A shed roof sits on an angle and covers the entire house, which helps with water and snow runoff, and provides shade for the upstairs balcony.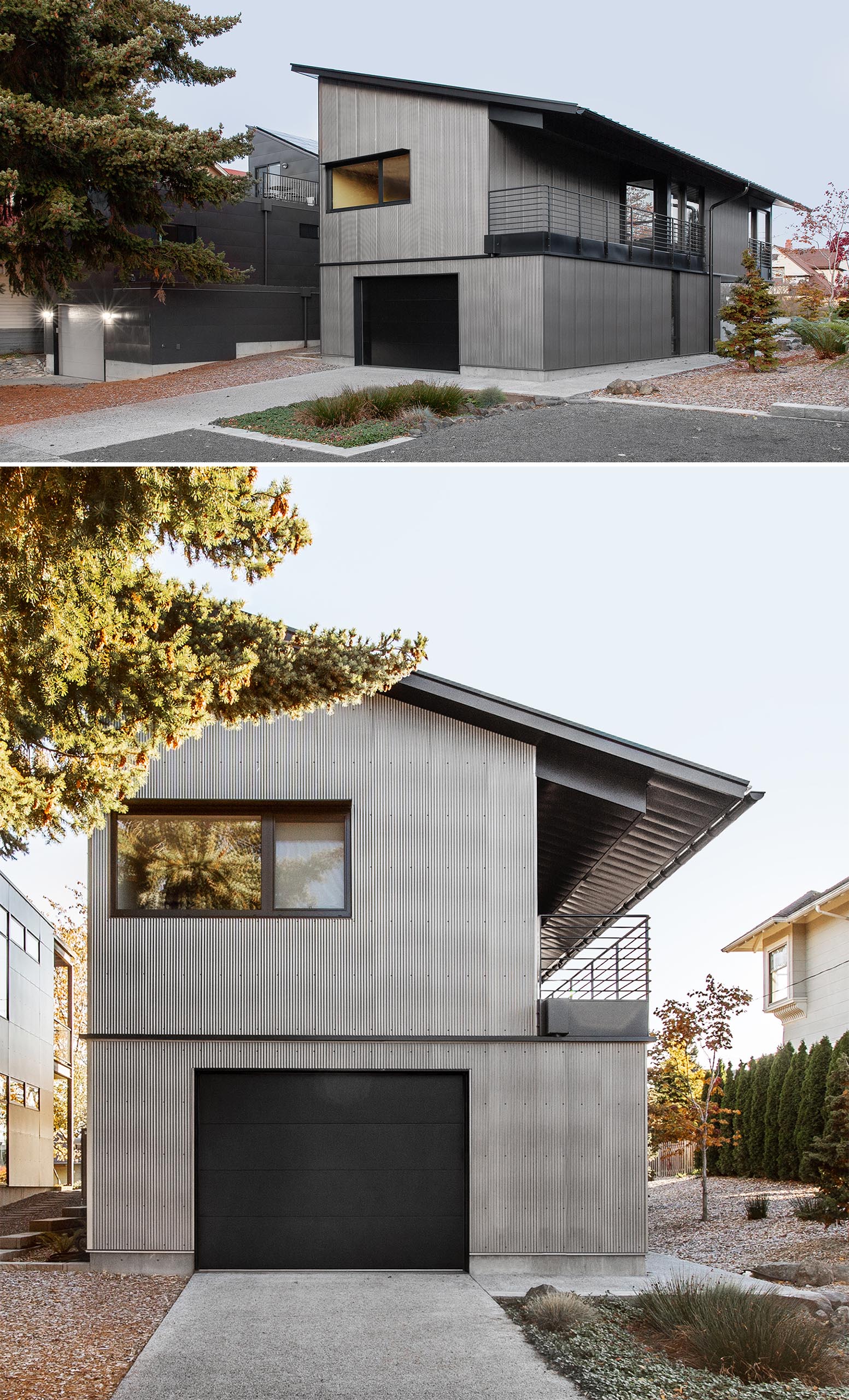 Photography: Rafael Soldi | Architect: SHED Architecture + Design | Contractor: YS Built | Structural Engineer: Todd Perbix