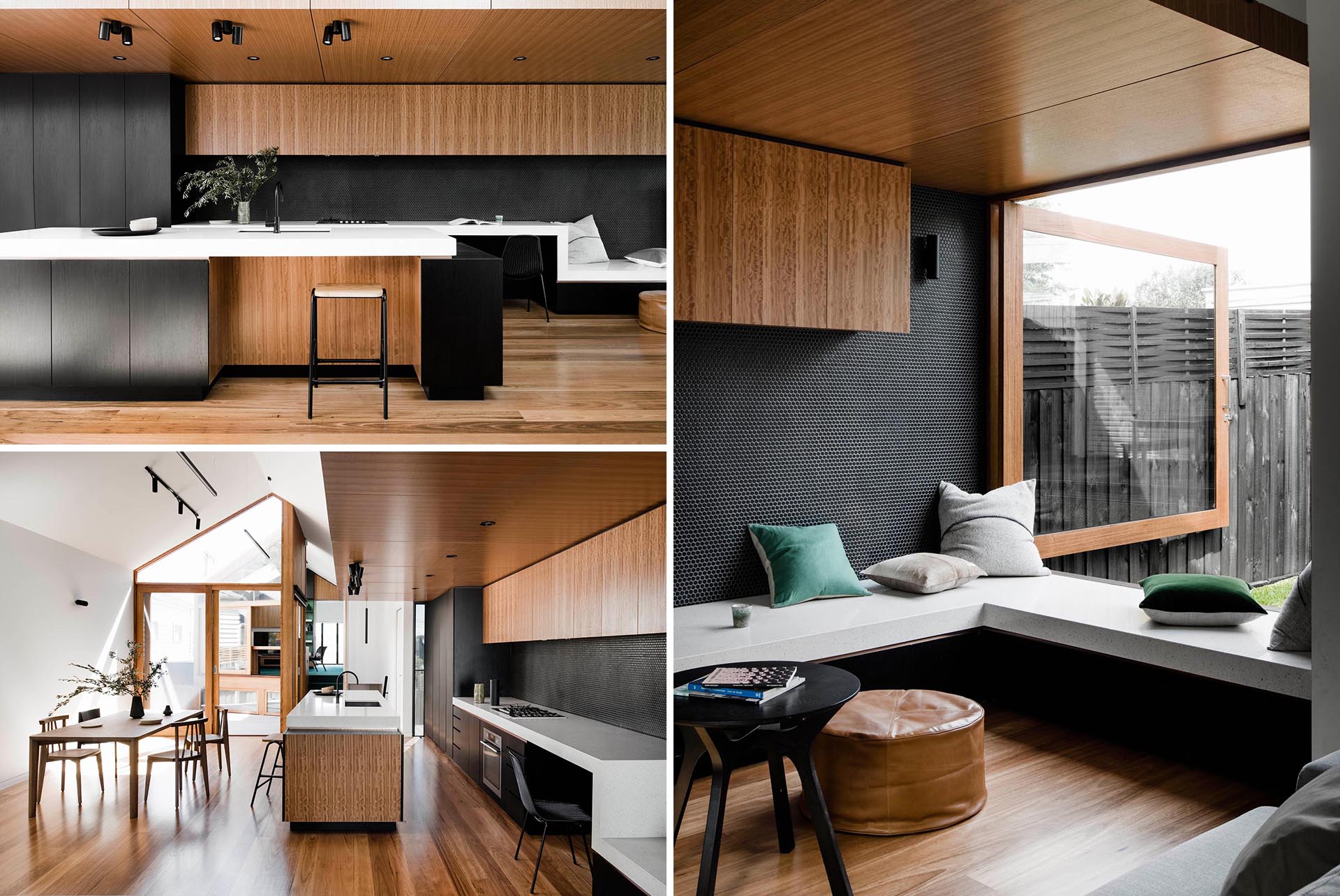 FIGR Architecture Studio has designed a modern home for a family of five in Ascot Vale, Australia, that includes a clever kitchen design.
The kitchen has a large island, black cabinets, wood accents, and black penny tiles, however, it's the countertop that caught our eye.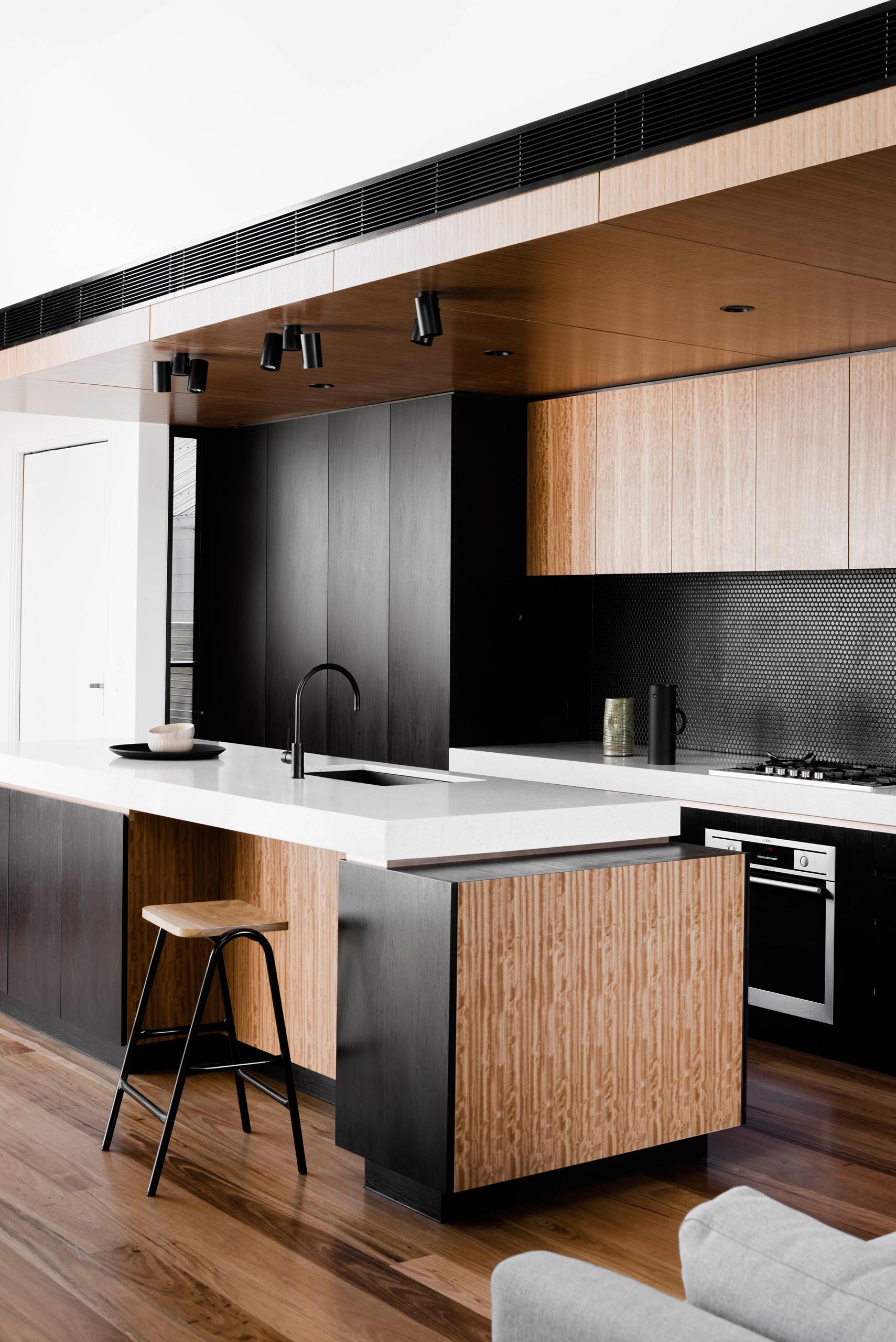 The countertop continues on from the kitchen and transforms into a small desk area.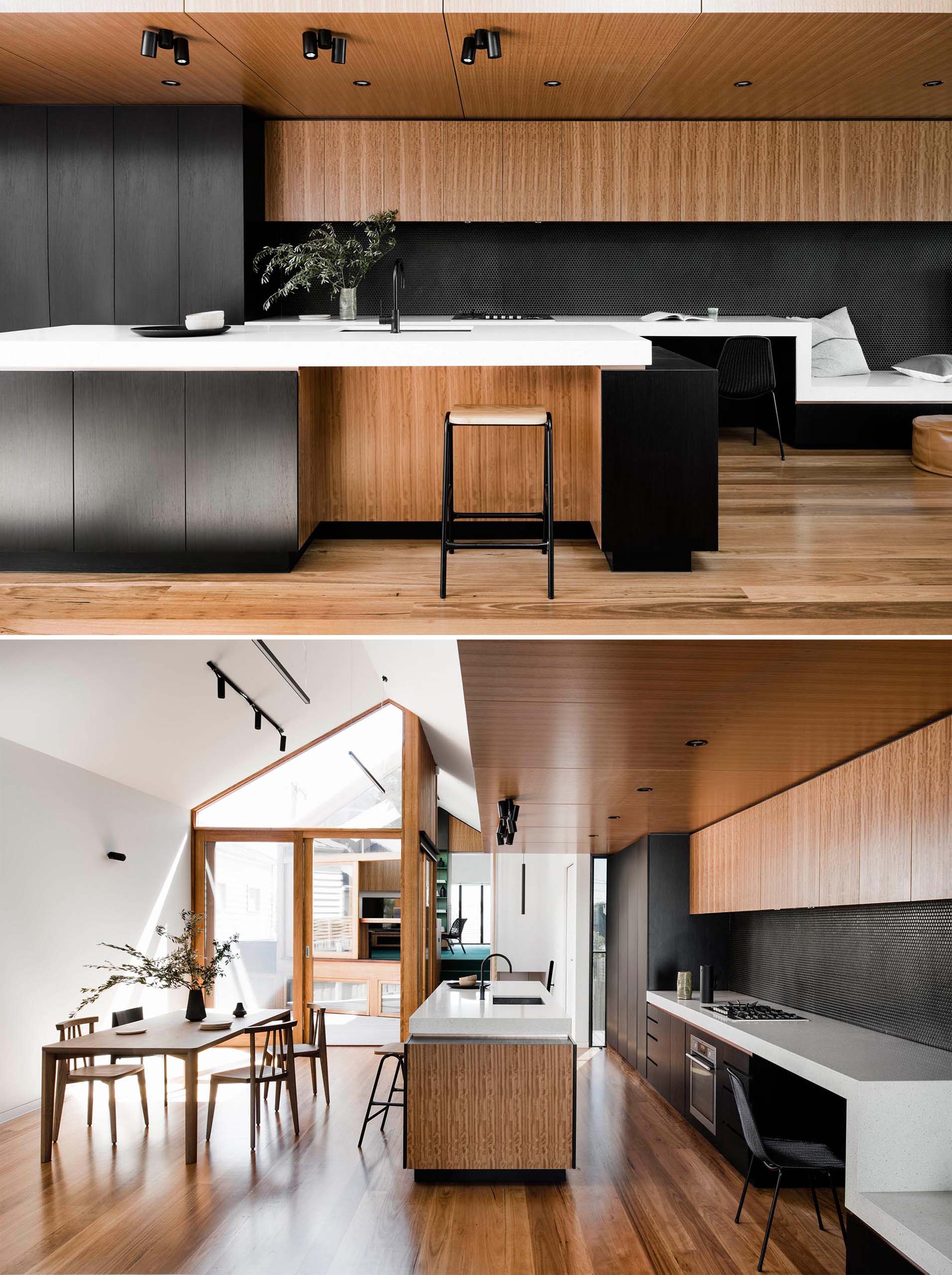 From the desk, the countertop drops down to become a stand for the TV in the living room. The penny tile backsplash from the kitchen also continues and creates a backdrop for the TV, helping it blend into its surroundings.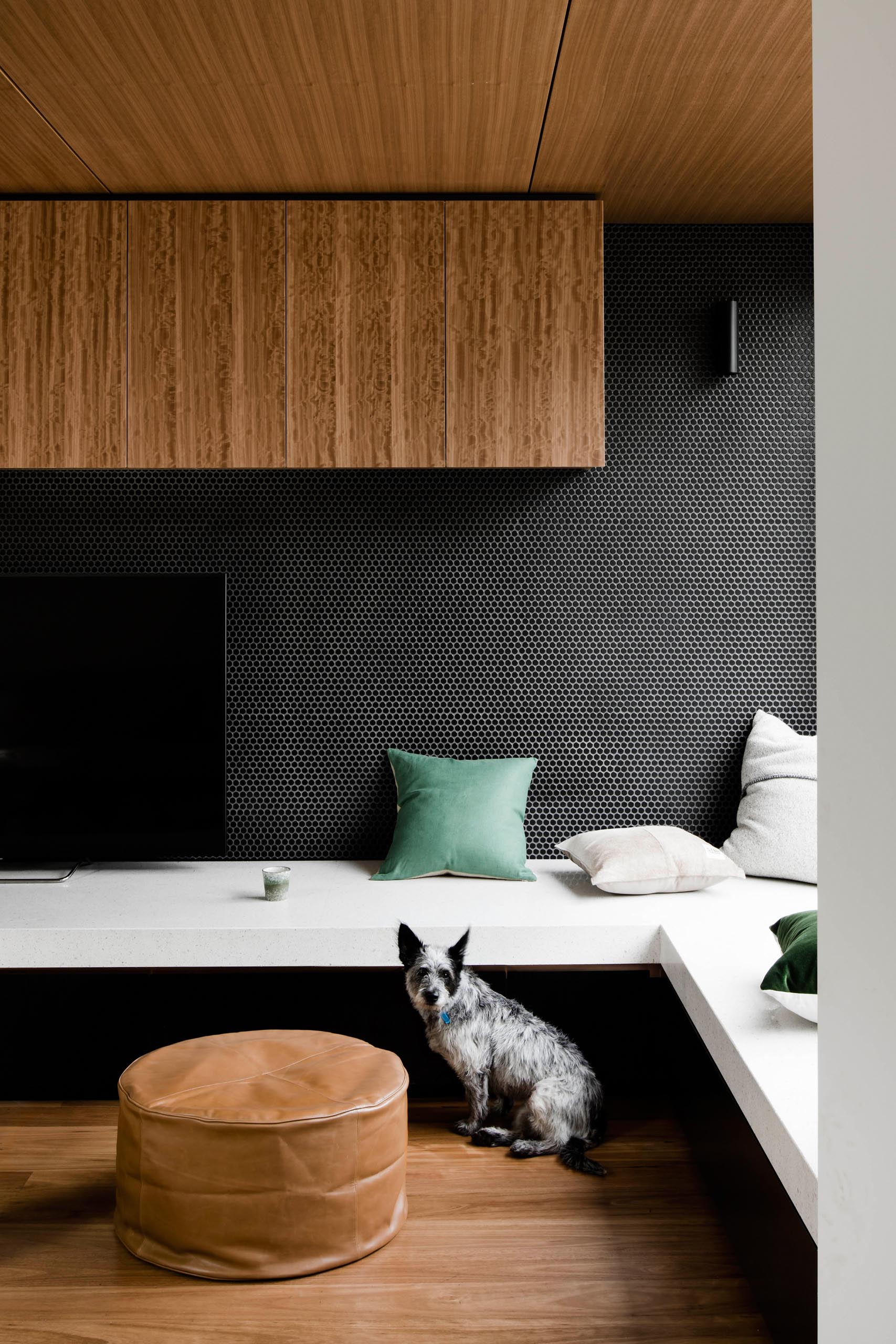 Continuing further, the white surface lines the corner and transforms into a daybed, with pillows adding comfort.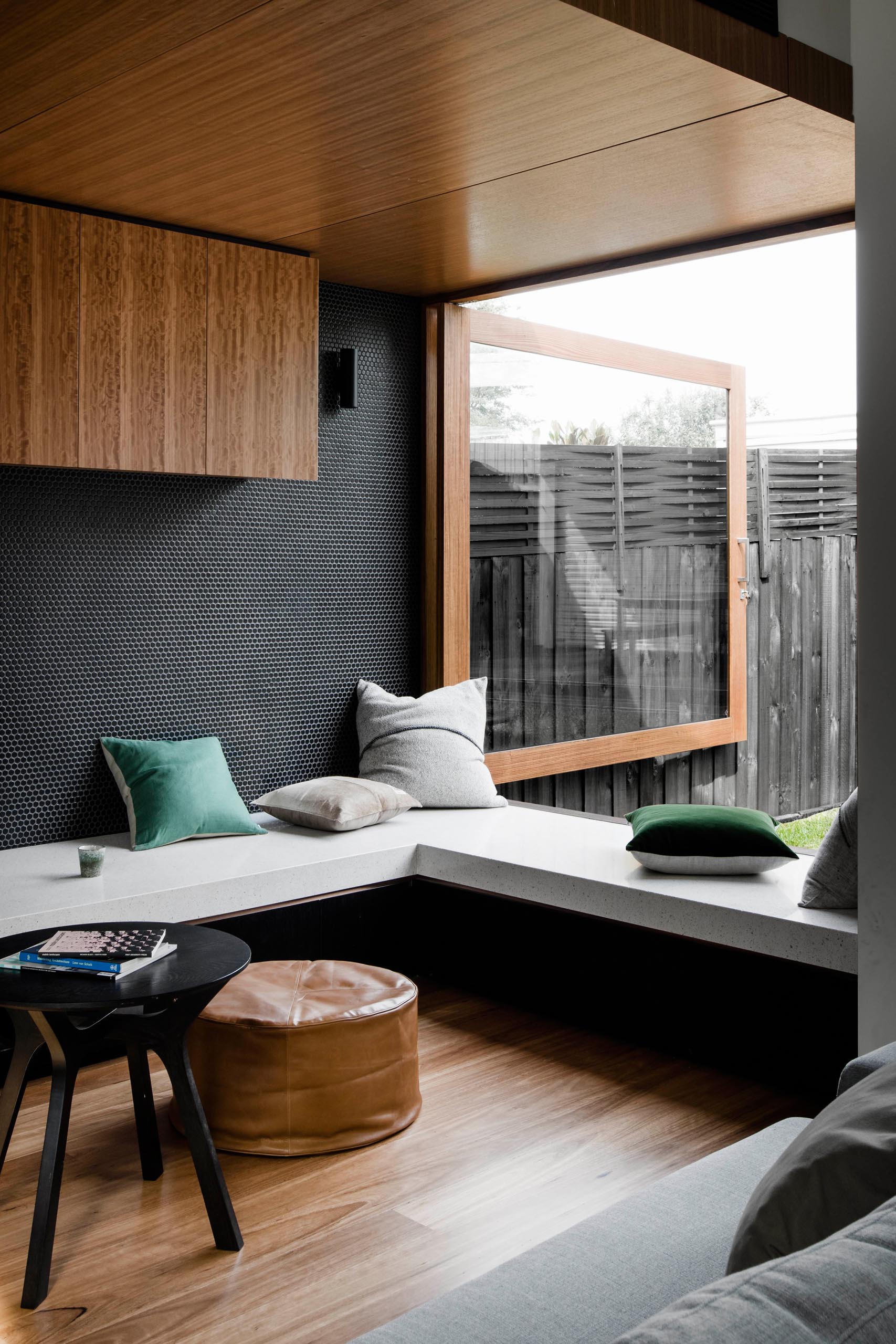 A large pivot window extends the daybed into the rear yard to transform the window into a seating and reading platform.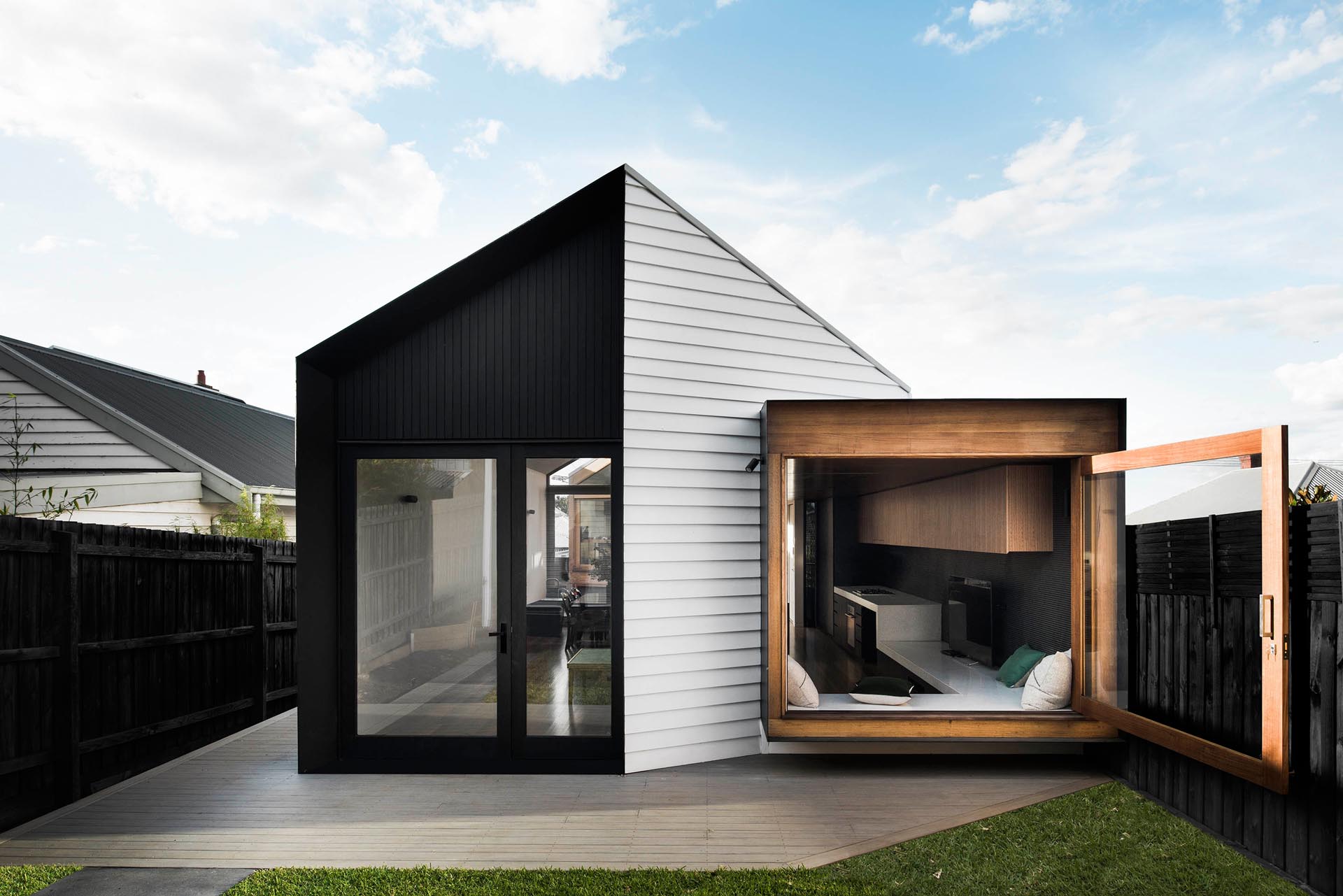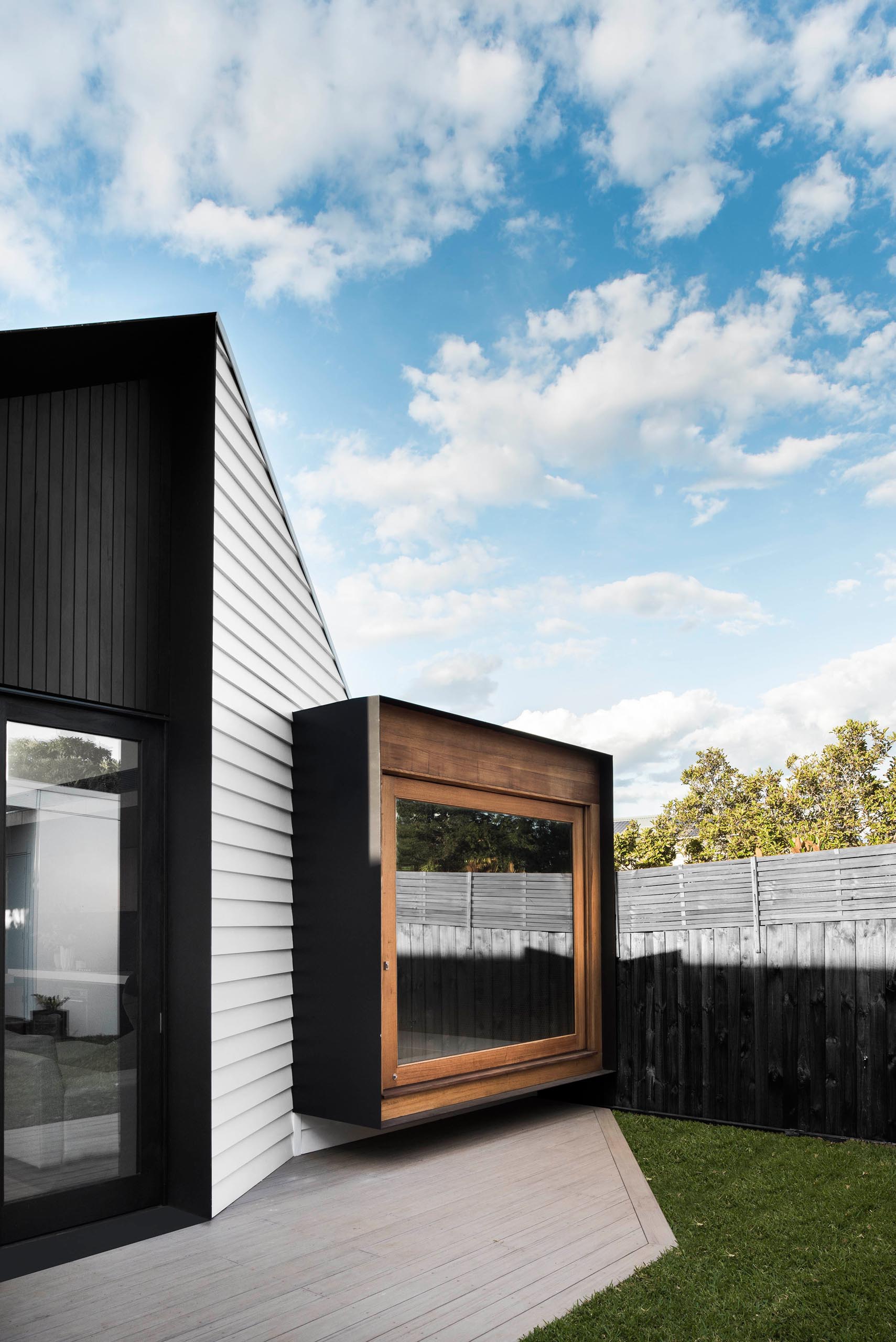 Let's take a look at the other areas of the home…
The front of the home has a white exterior that matches the white picket fence, while a large black-framed window protrudes away from the house.
The architect explains the inspiration behind the home, "The project takes inspiration from its surroundings and context and reinterprets its findings through a contemporary take on a traditional Victorian elevation, resulting in a considered outcome and street integration."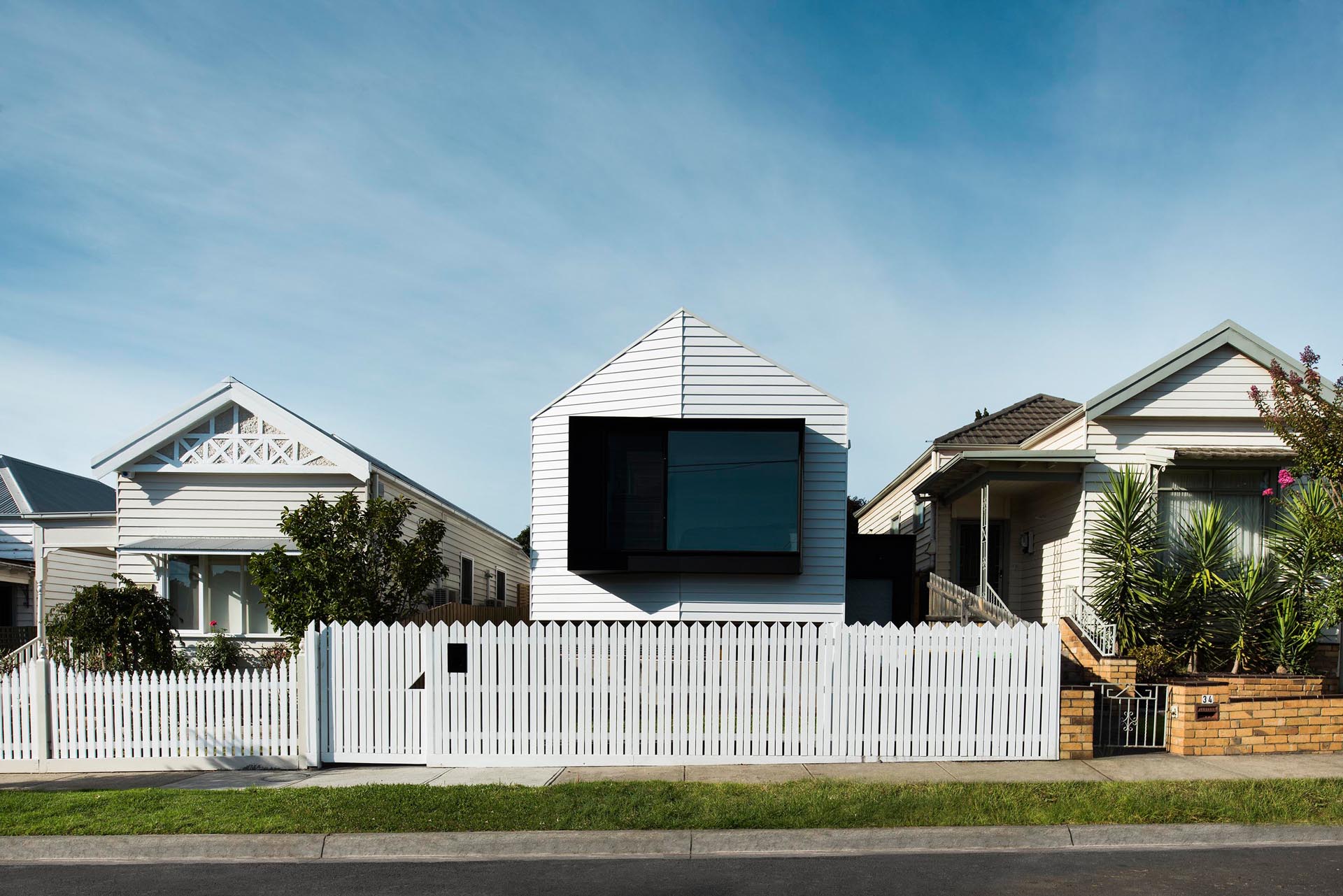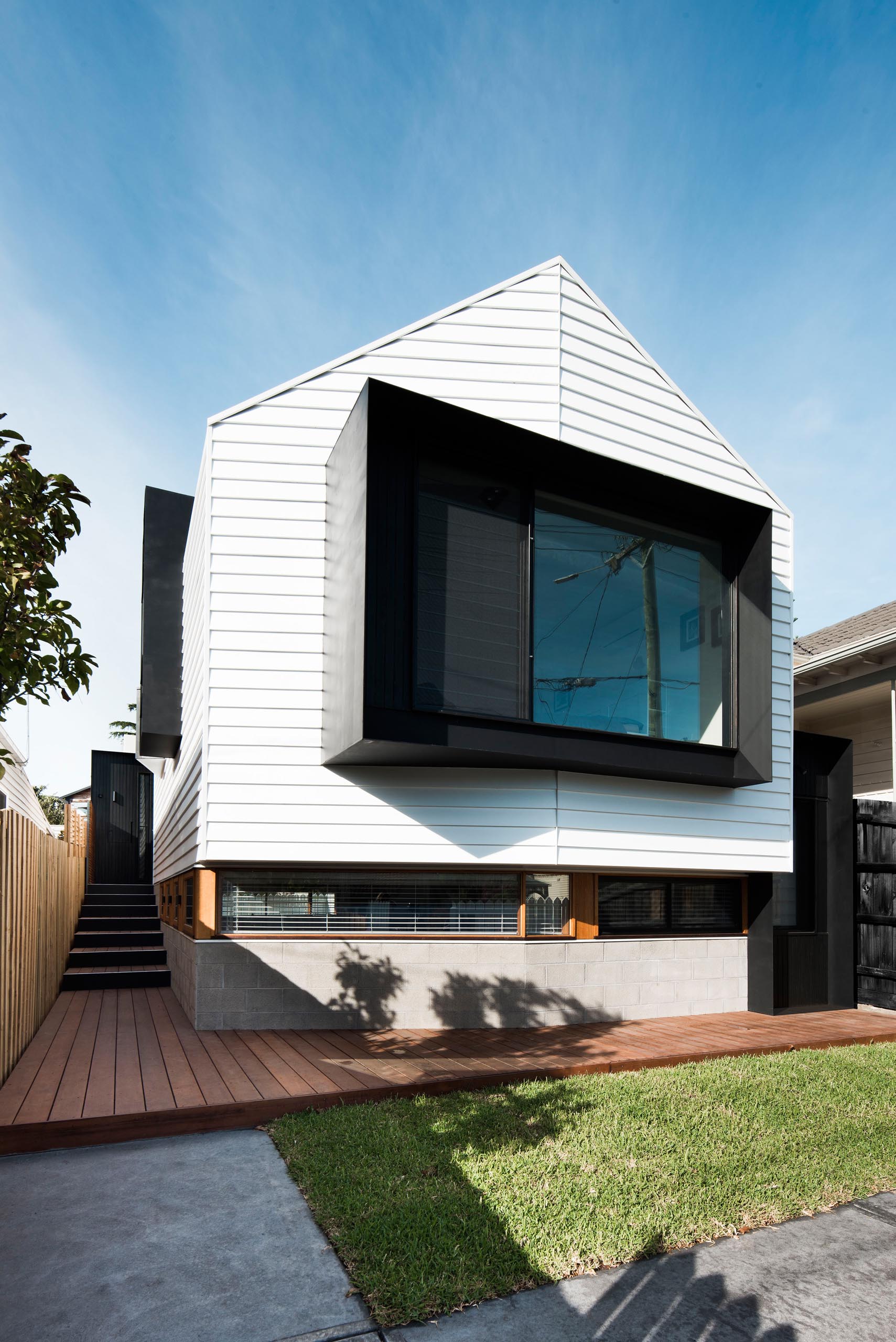 Inside, wood-framed windows and doors, as well as the wood flooring, add a natural element to the mostly white interior.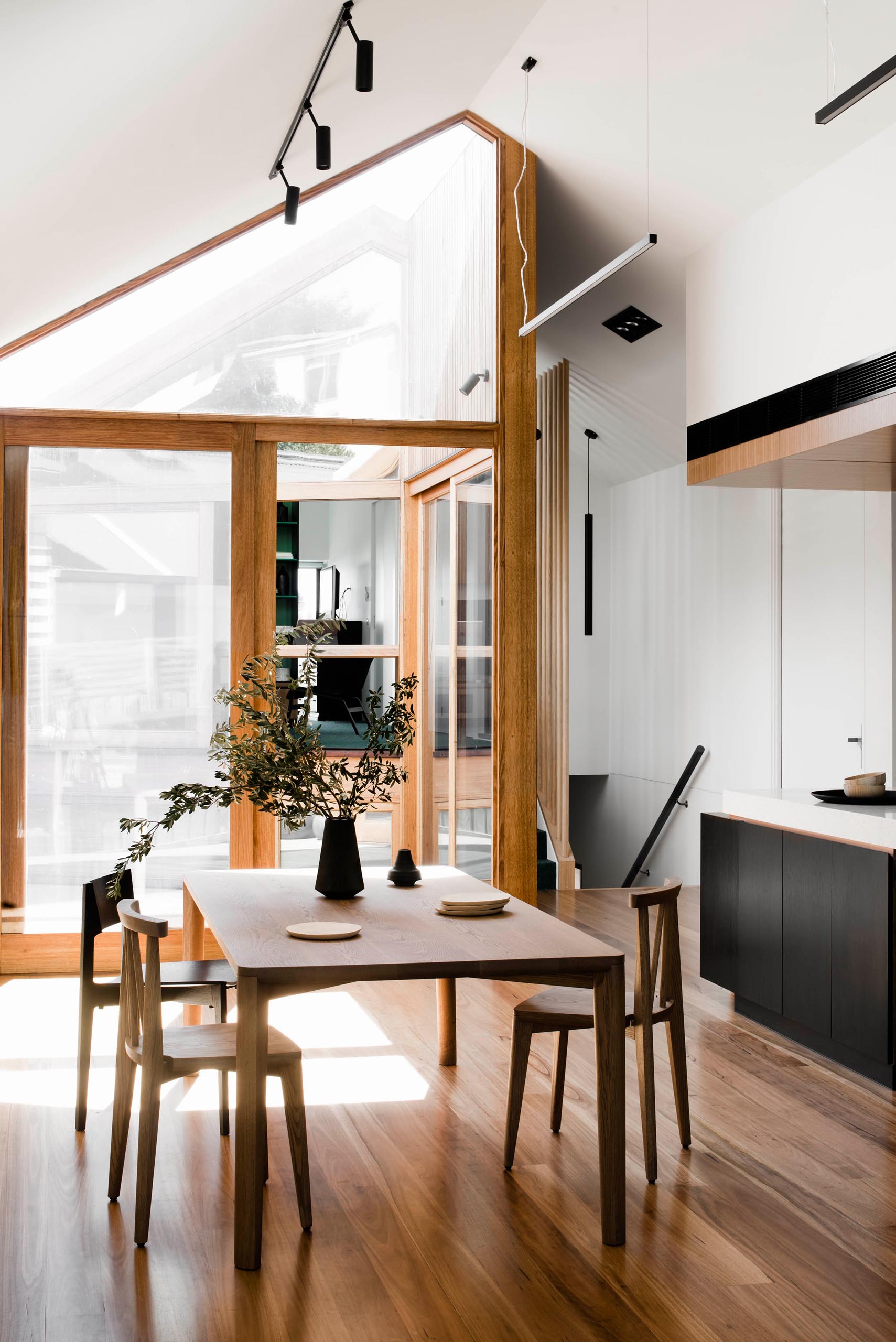 Black accents continue throughout in the form of lighting, furniture, decorative items, accent walls, and door frames.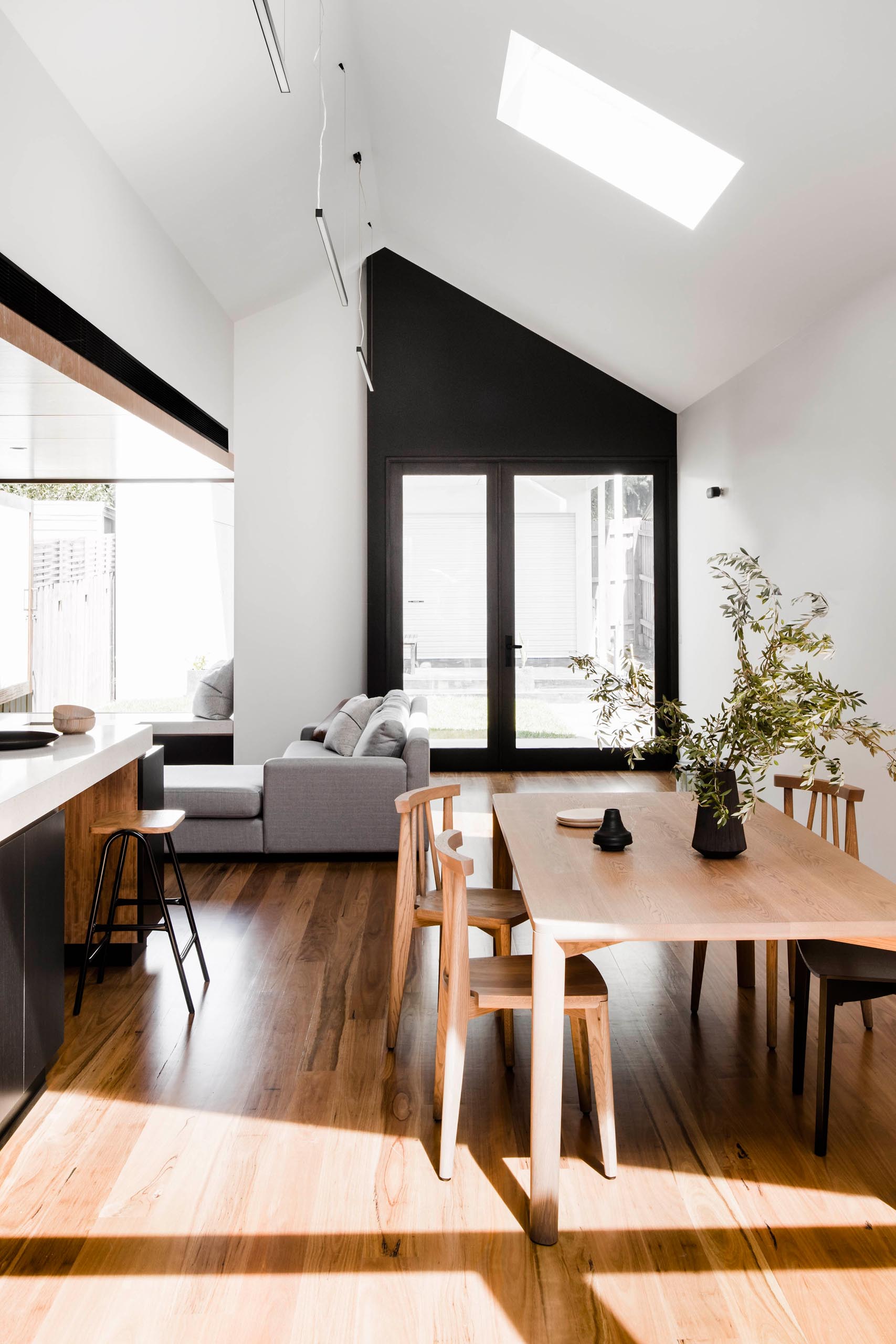 A colorful surprise is included in the home in the form of a deep green carpet that travels up the stairs and into the home office.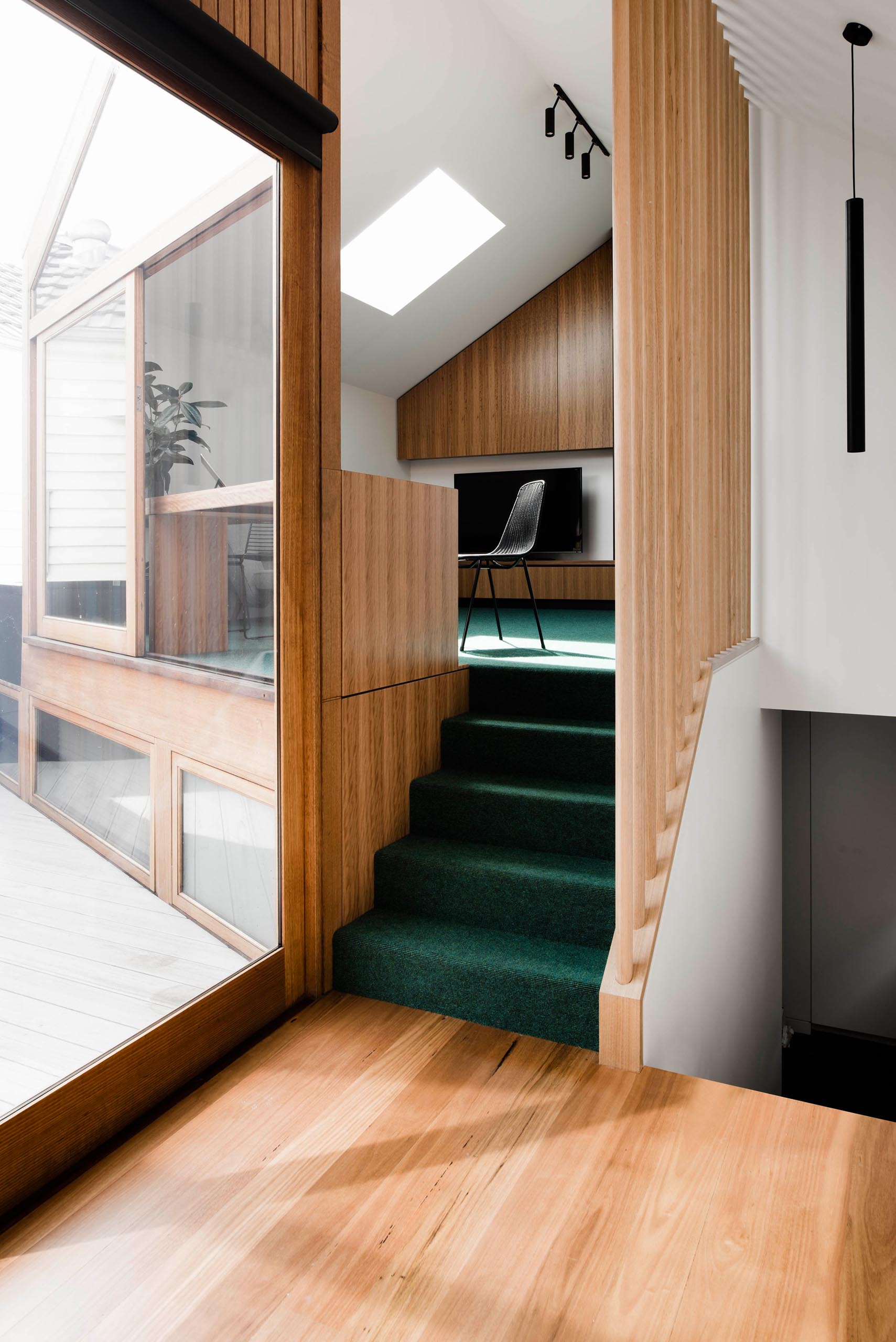 The home office has a desk that lines the angled window and overlooks a small courtyard.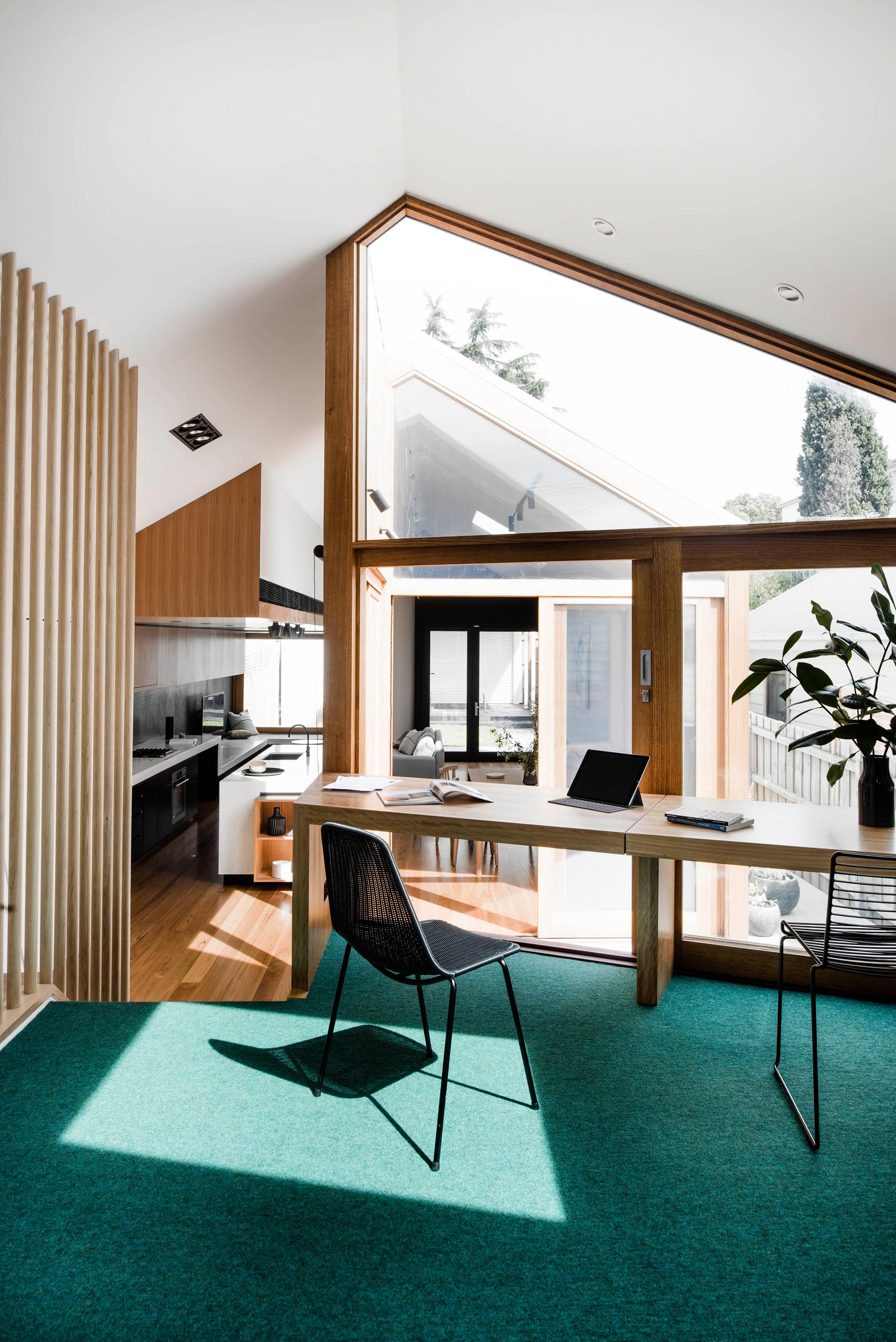 The large sliding window, together with the skylight, ensures that plenty of natural light filters through to the interior.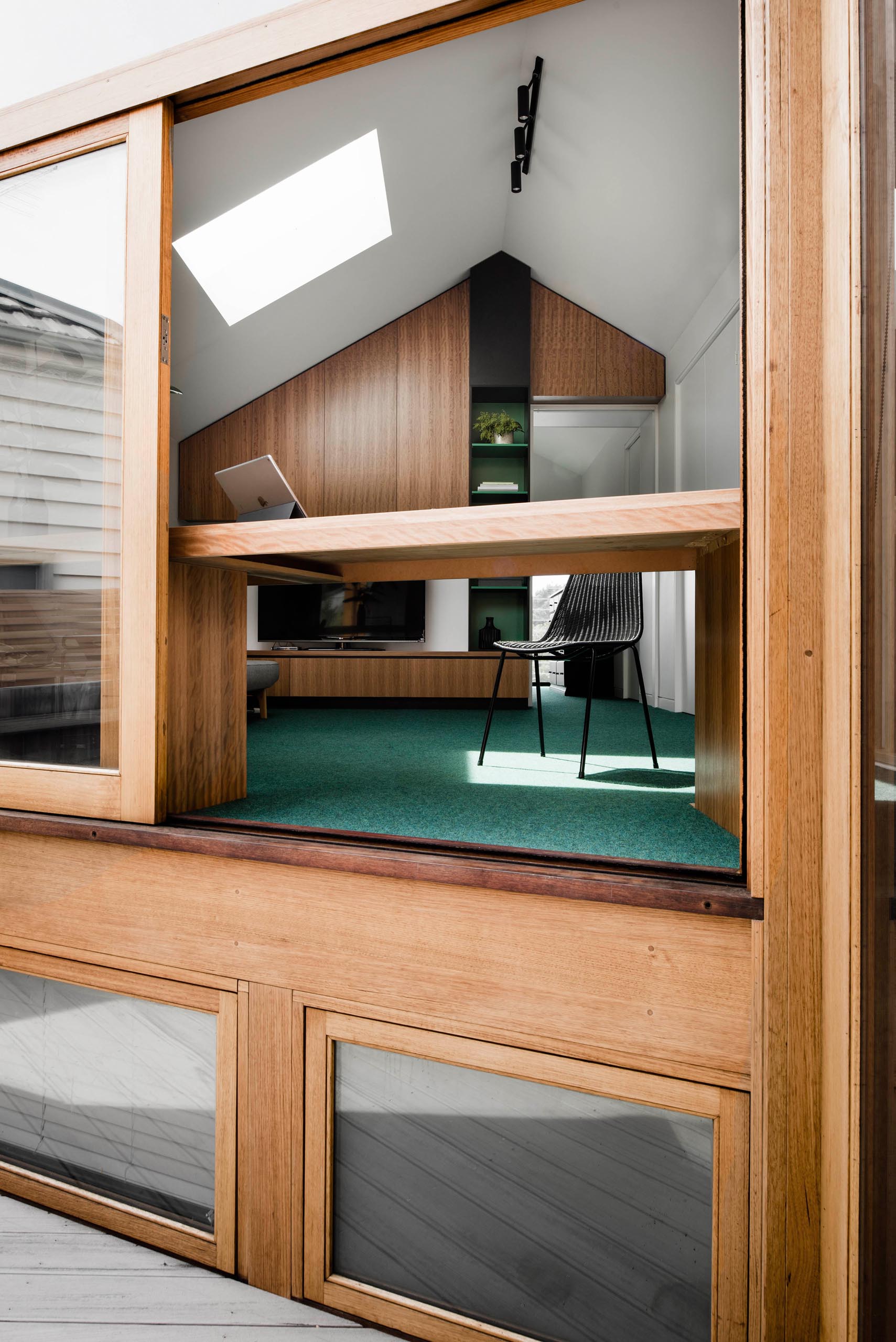 The black accents continue through one of the bathrooms, with a black mirror/vanity surround and a black-lined shower niche.