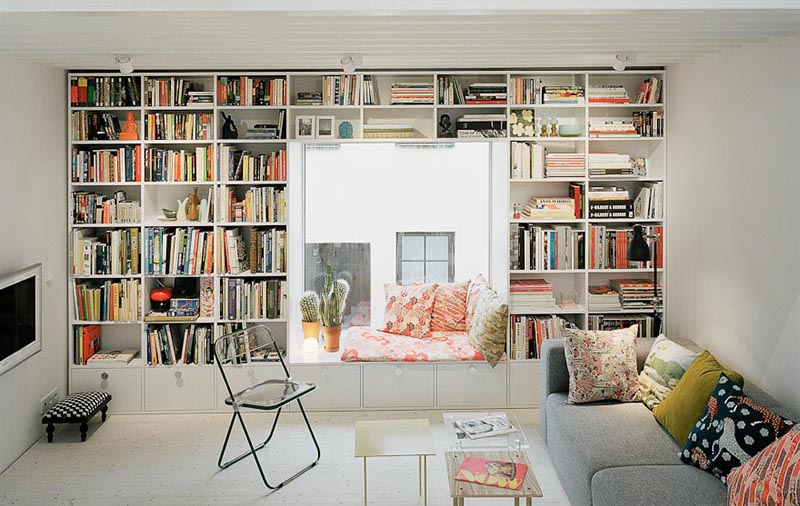 Creating a reading nook in a home is one way to add a cozy touch to the interior, and Swedish architects Elding Oscarson have done just that.

Located within the living room of a townhouse in Landskrona, Sweden, a window seat with colorful cushions has been surrounded by a bookshelf that takes up the entire wall.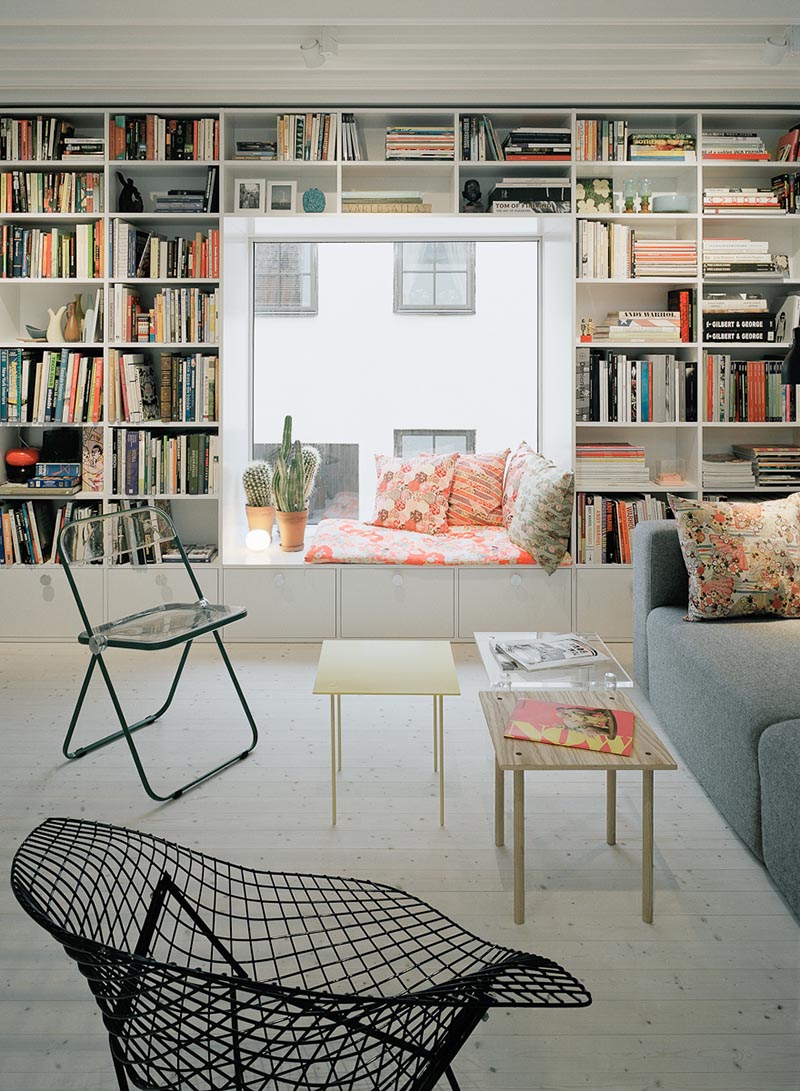 The bookshelf not only shows off the home owner's books, but it also has a row of cabinets at the bottom that add an element of storage to the living room. A group of cacti and a small lamp also make their home on the window seat, adding a natural touch and a source of light for darker days.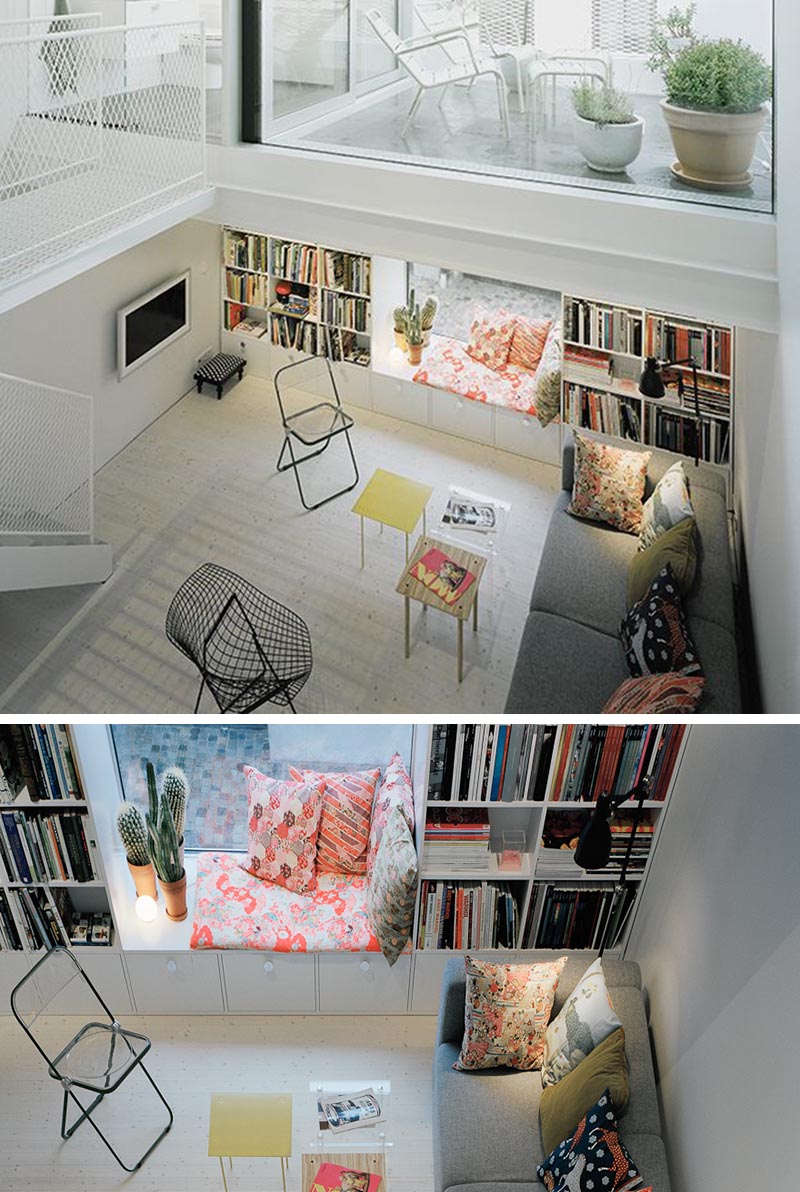 Photographer: Åke E:son Lindman | Architect: Elding Oscarson | Structural Engineer: Konkret | Builder: Skånebygg