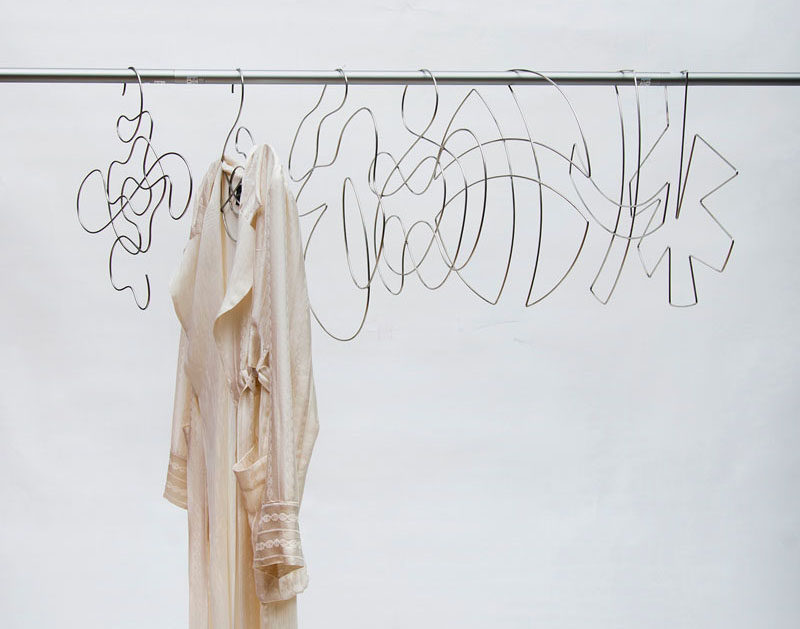 Photography by Bakur Tvrineli
XYZ Integrated Architecture, who are based in Tbilisi, Georgia, have designed a collection of modern and artistic wire clothes hangers.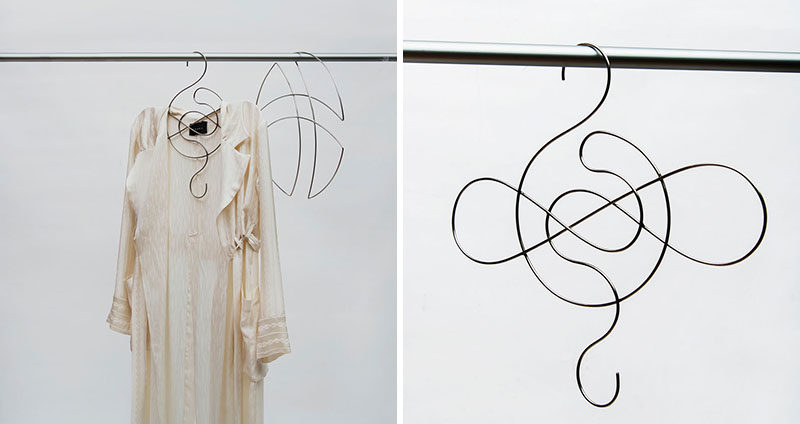 Photography by Bakur Tvrineli
---
The coat hangers, which are abstract in their design, are handmade by Alexandre Barbakadze and crafted out of stainless steel. Some of the more curved designs are able to the hooked onto a bar, whereas others have to be threaded onto the bar, either way, they add an artistic flair to hanging clothes.
---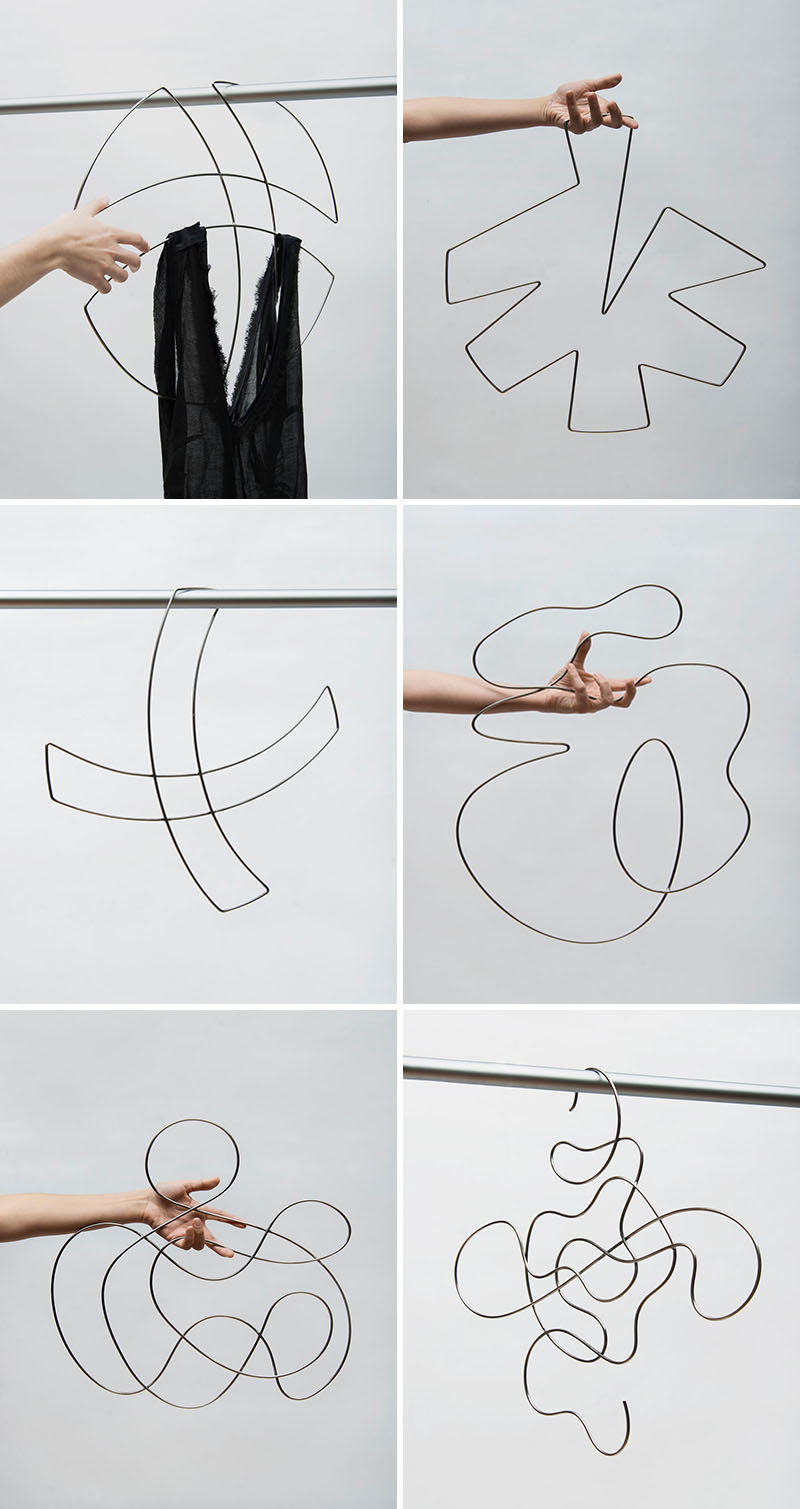 Photography by Bakur Tvrineli | Dress: VASKA | Hand model: Mariam Tsiklauri
---