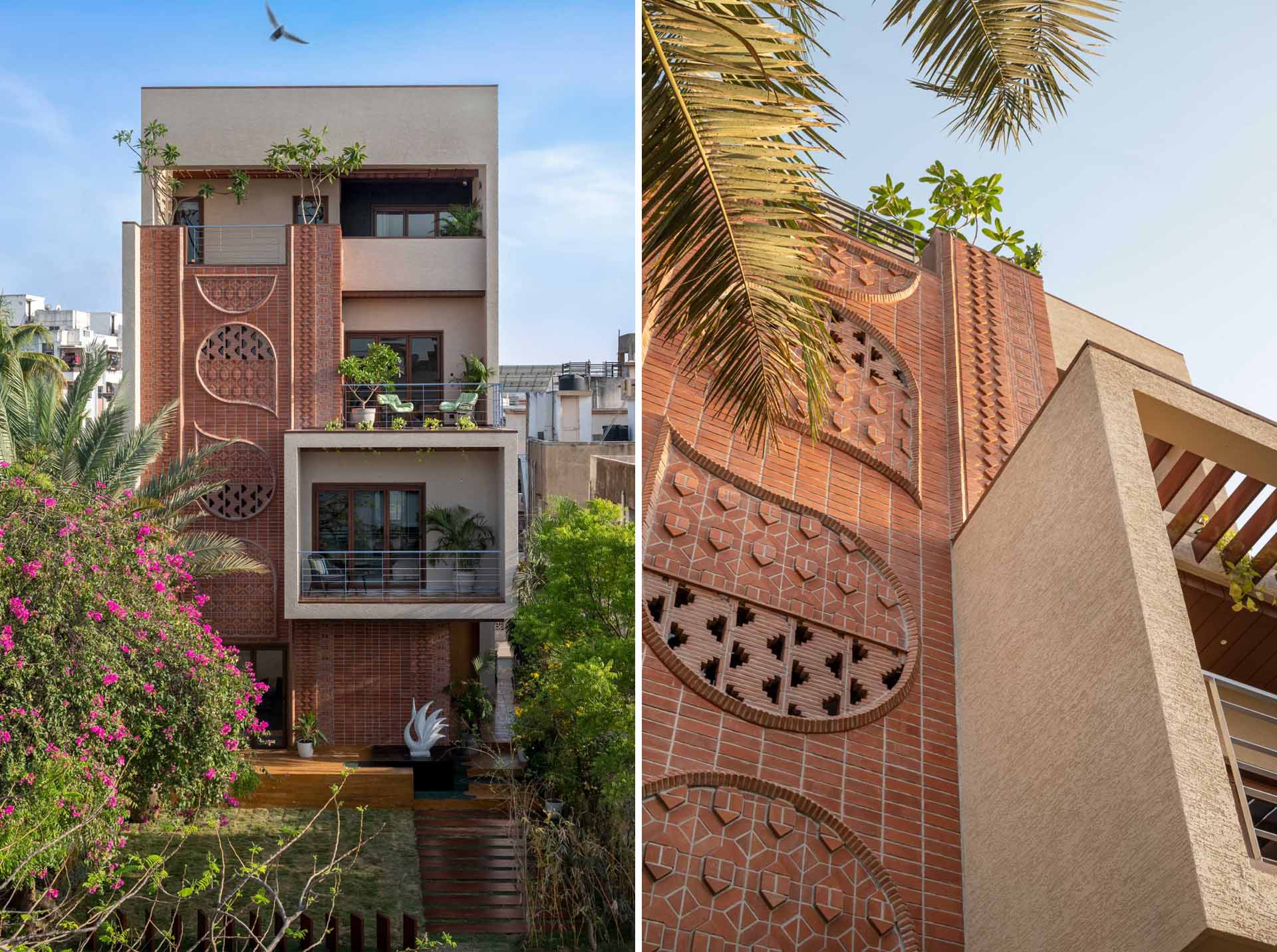 Manoj Patel Design Studio has shared photos of a home they've completed in Vadodara, India, that includes unique brick designs on its facade.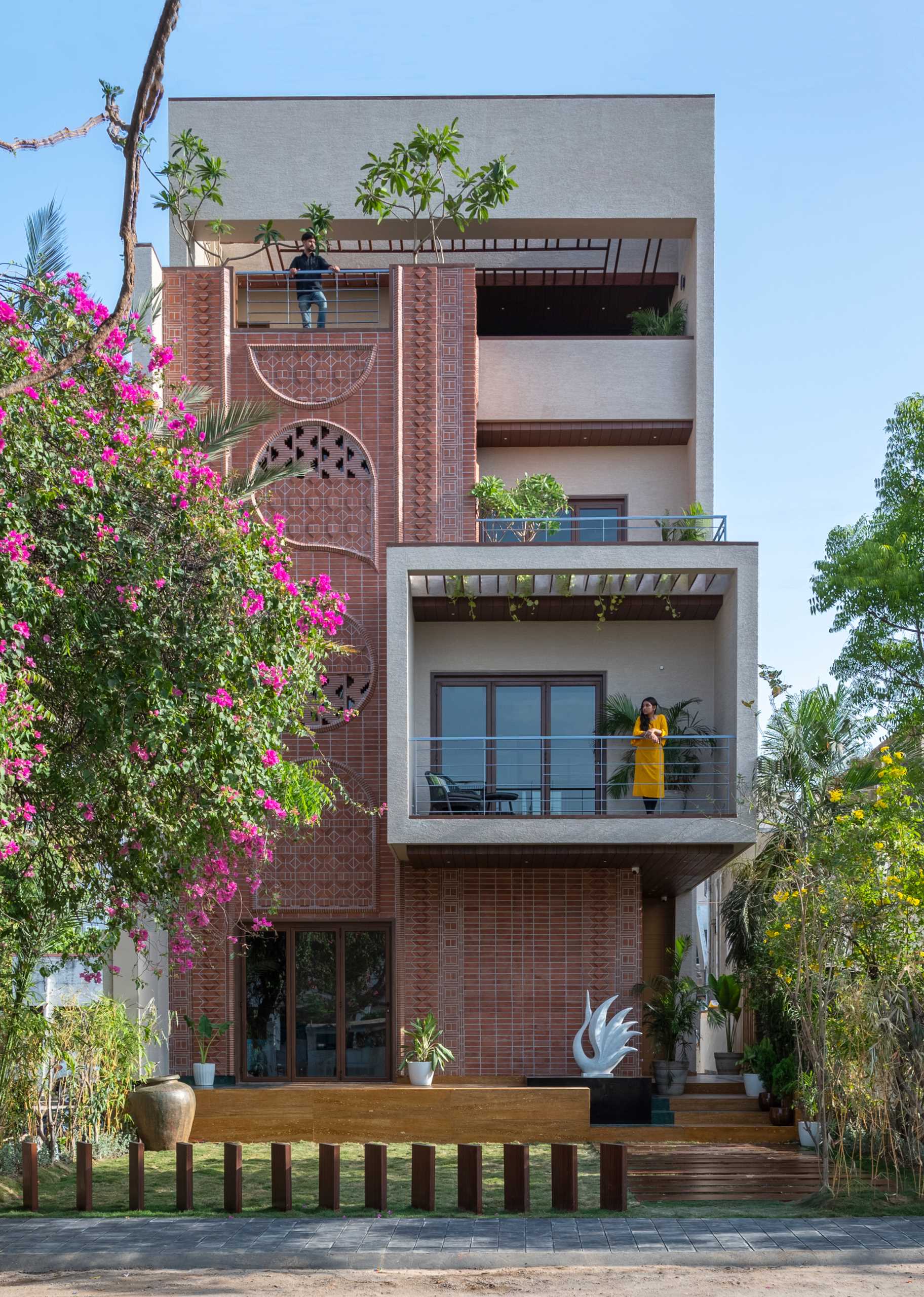 Located in the middle of an urban area, the eye-catching facade showcases a brick accent section that has a variety of artistic patterns.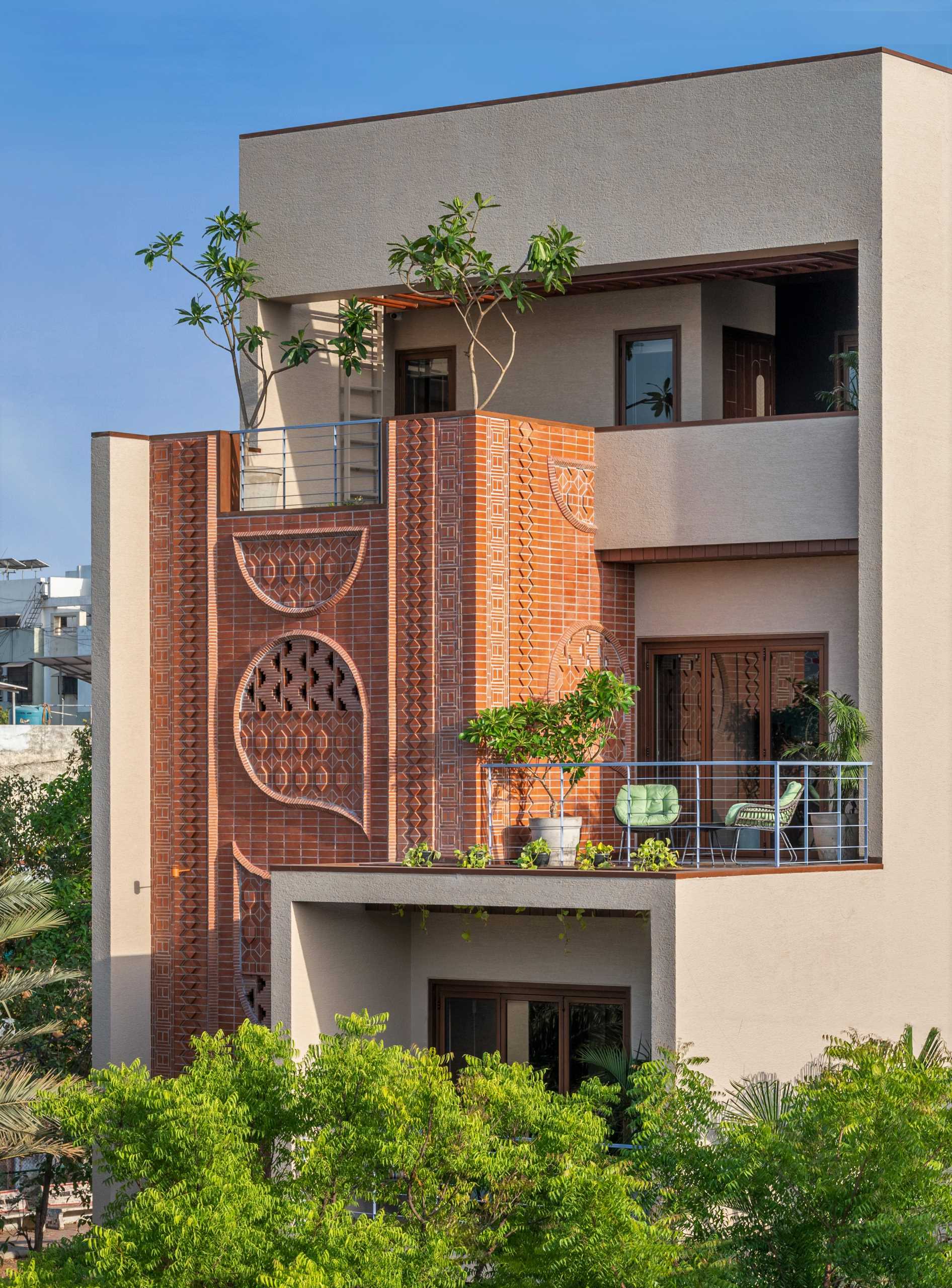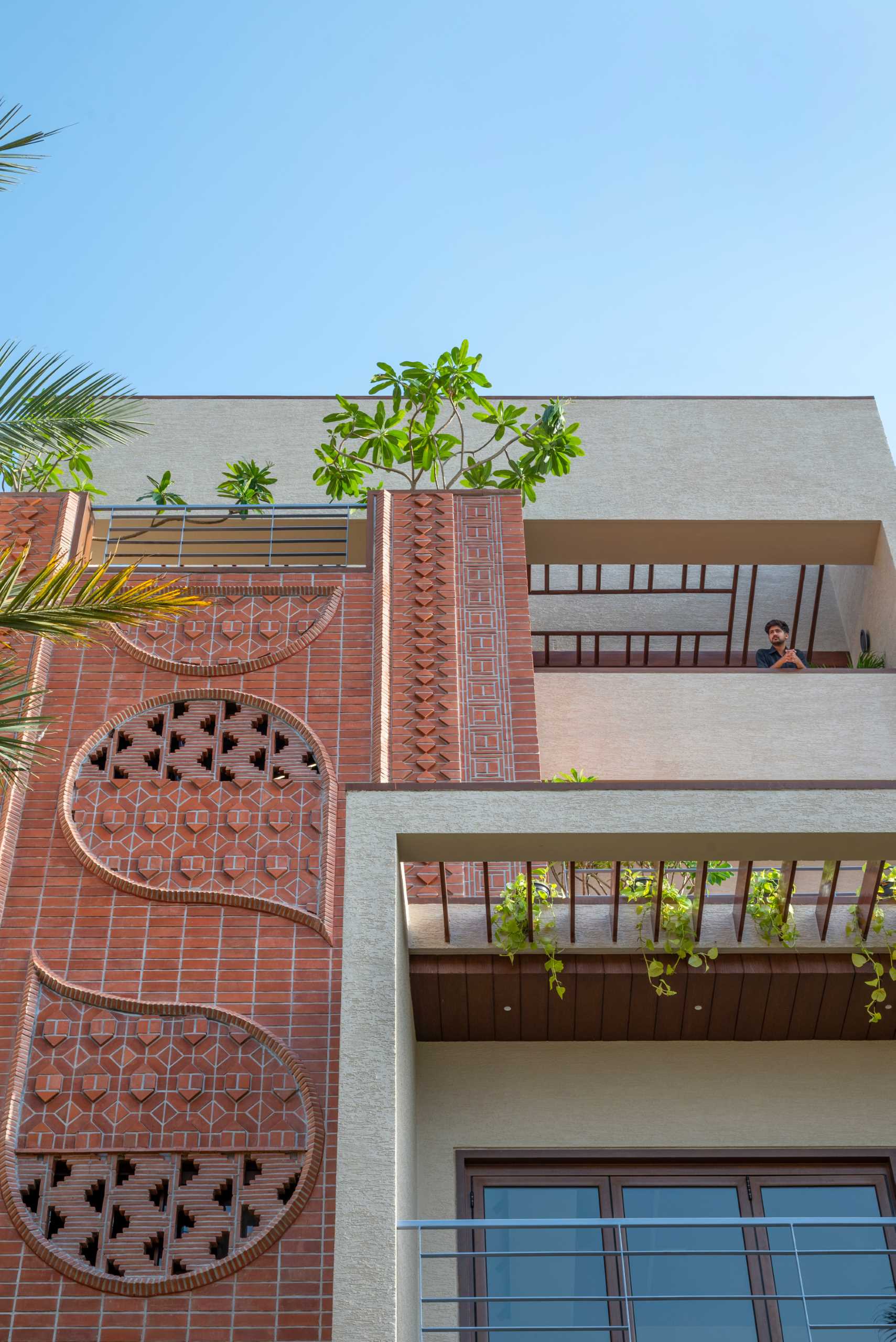 Some of the bricks are crafted as undulating blocks, while others create arch forms.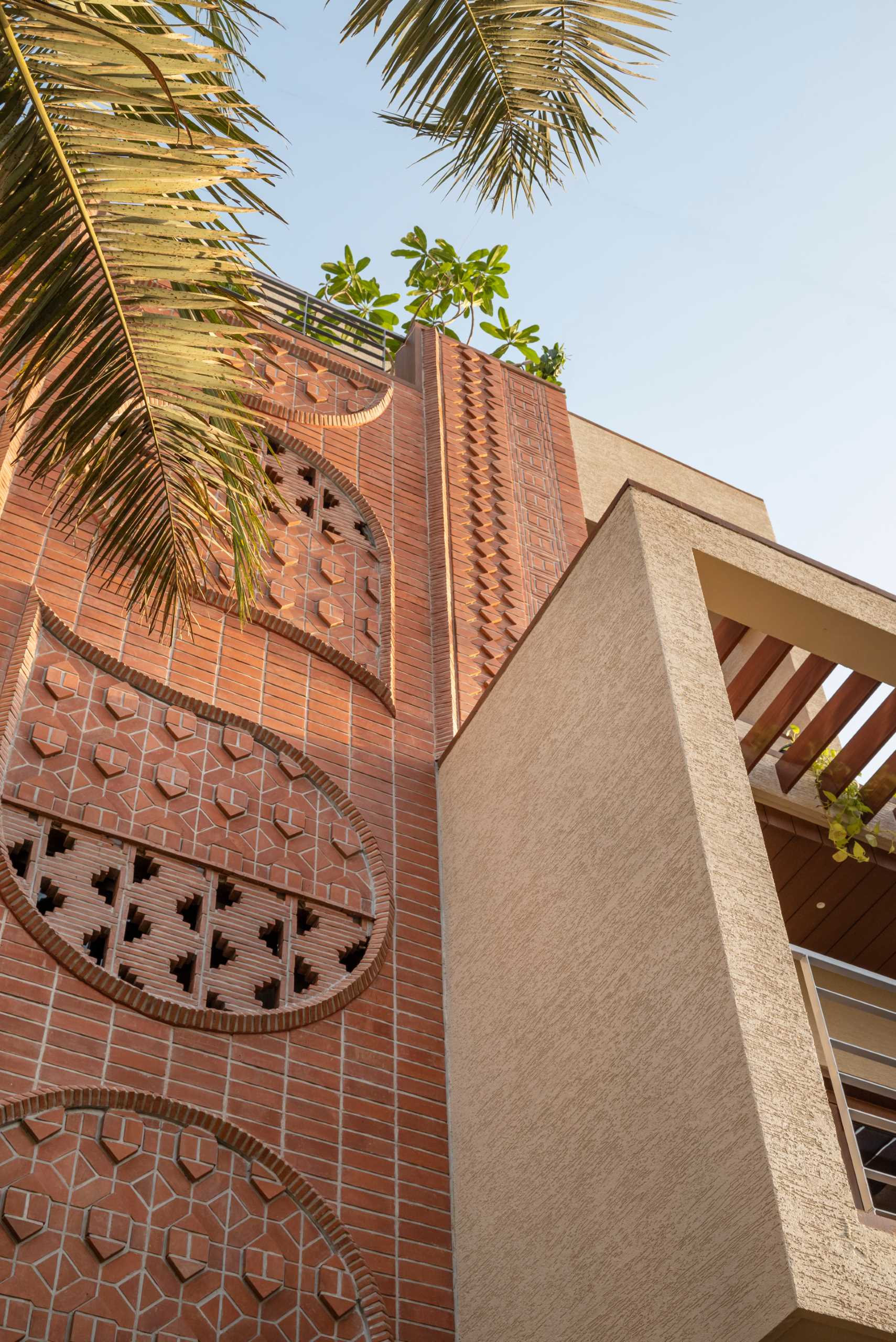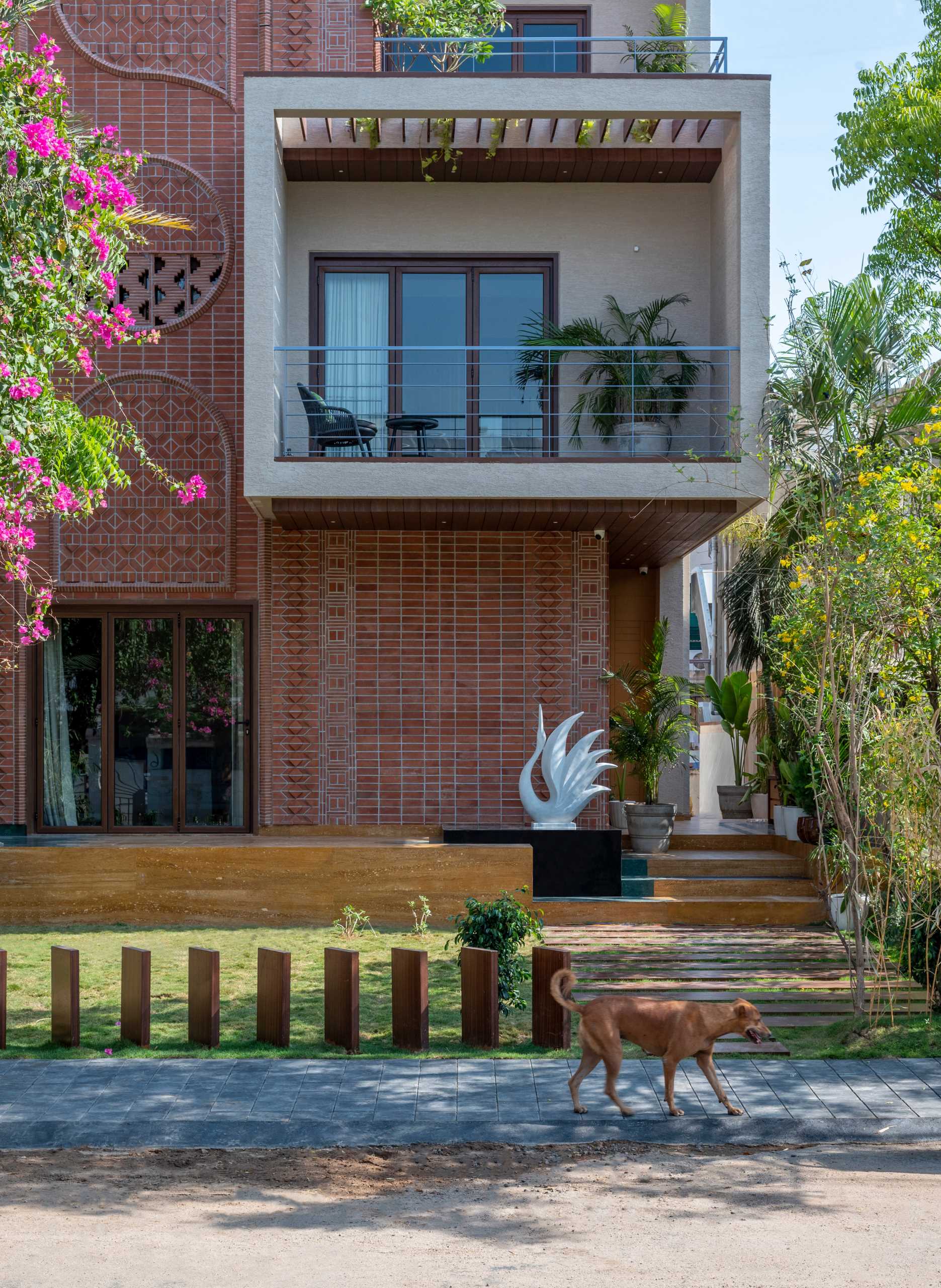 Other bricks have been designed with bubble cuts and semi-circular forms, flowing on the accent wall.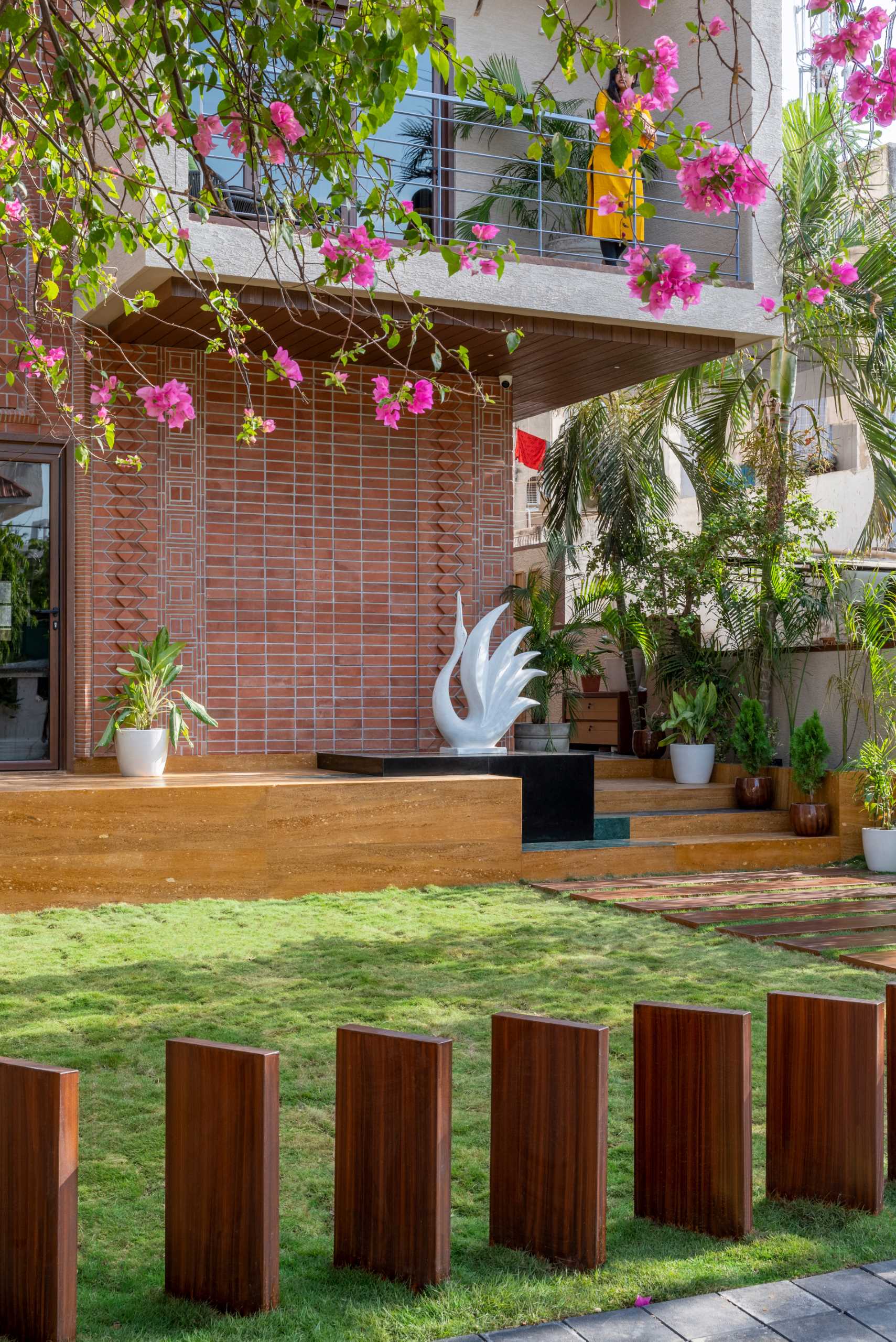 Overall, the brick designs are an unexpected detail that adds visual interest to the homes' exterior.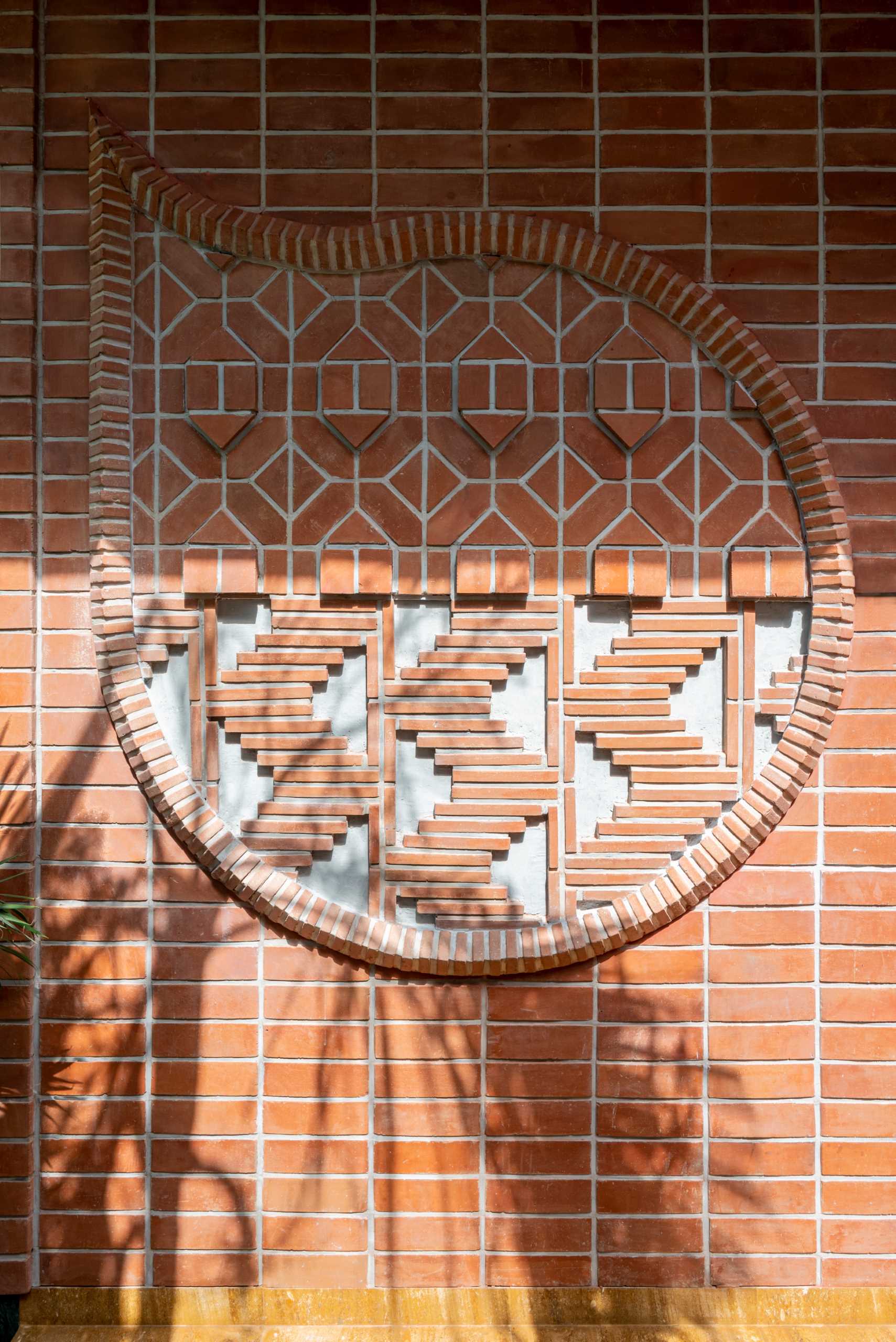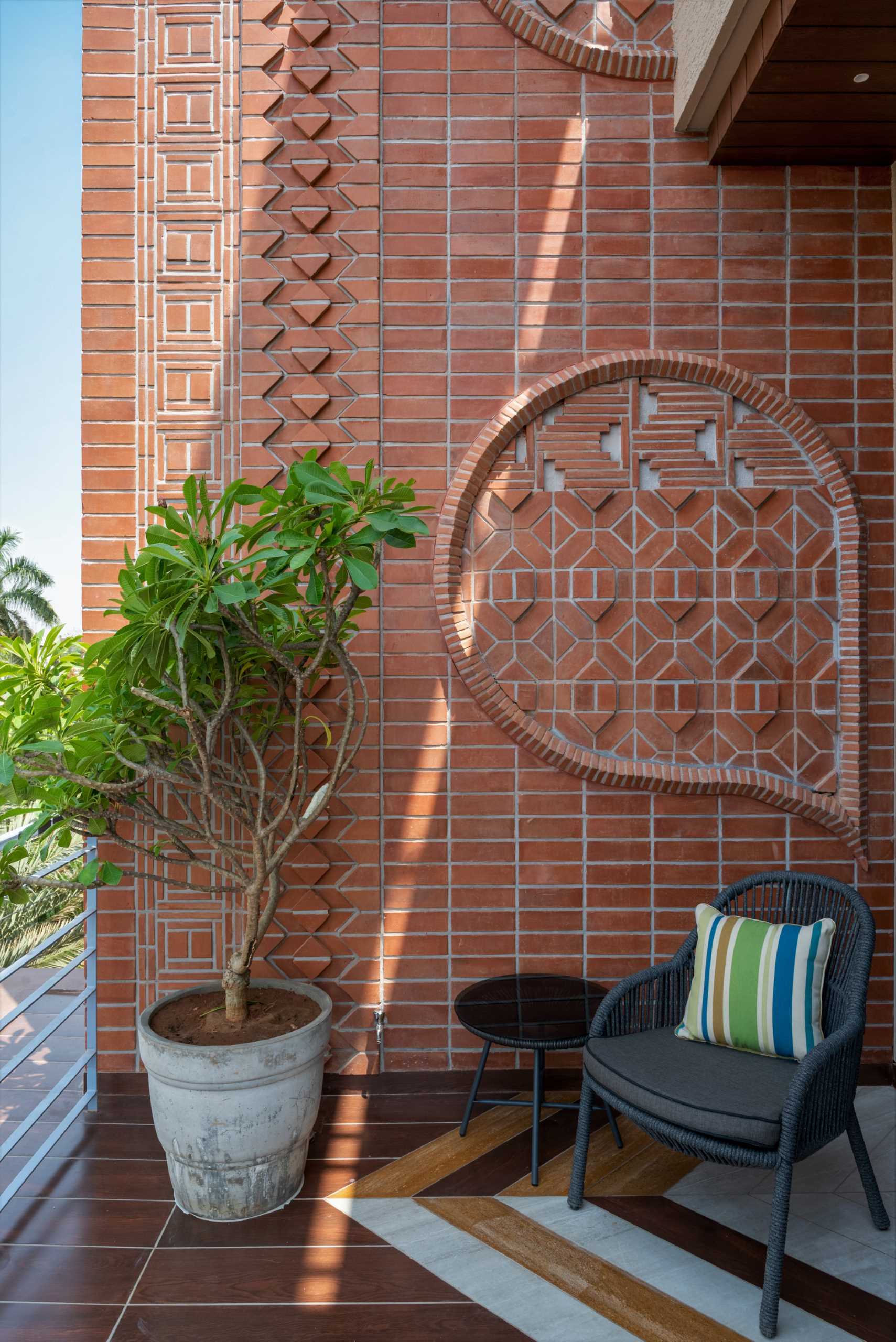 Photography by Sudhir Parmar Photography and 2613 apertures | Design: Manoj Patel Design Studio | Design Team: Manoj Patel, Mahima Bomb, Shailja Thakur, Vaishnavi Padalkar, Haril Borana, Priyal Jani, Aishwarya Gupte, Pooja | Structural Engineers: Swati Consultants | Automation: DTI