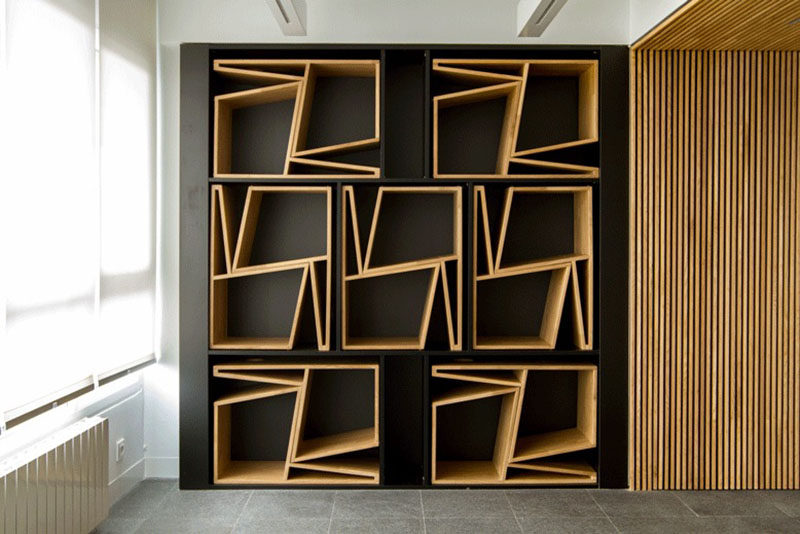 FLORES taller de arquitectura have designed the renovation of a txoko, a gastronomic society in the Basque country in Bilbao, Spain, and as part of the updated space, the designers had to come up with a unique way to store additional chairs.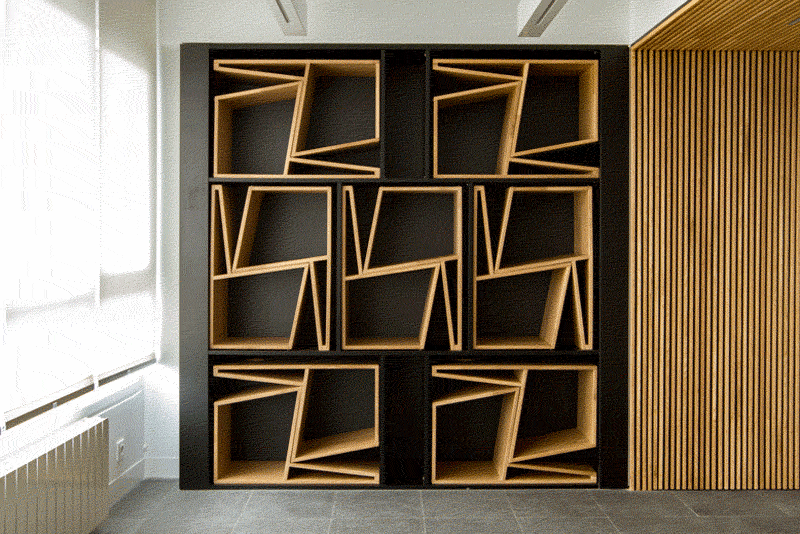 ---
The designers created a unique pair of chairs that when stacked on top of each other form a shape that can neatly be stored away in a custom designed wall.
---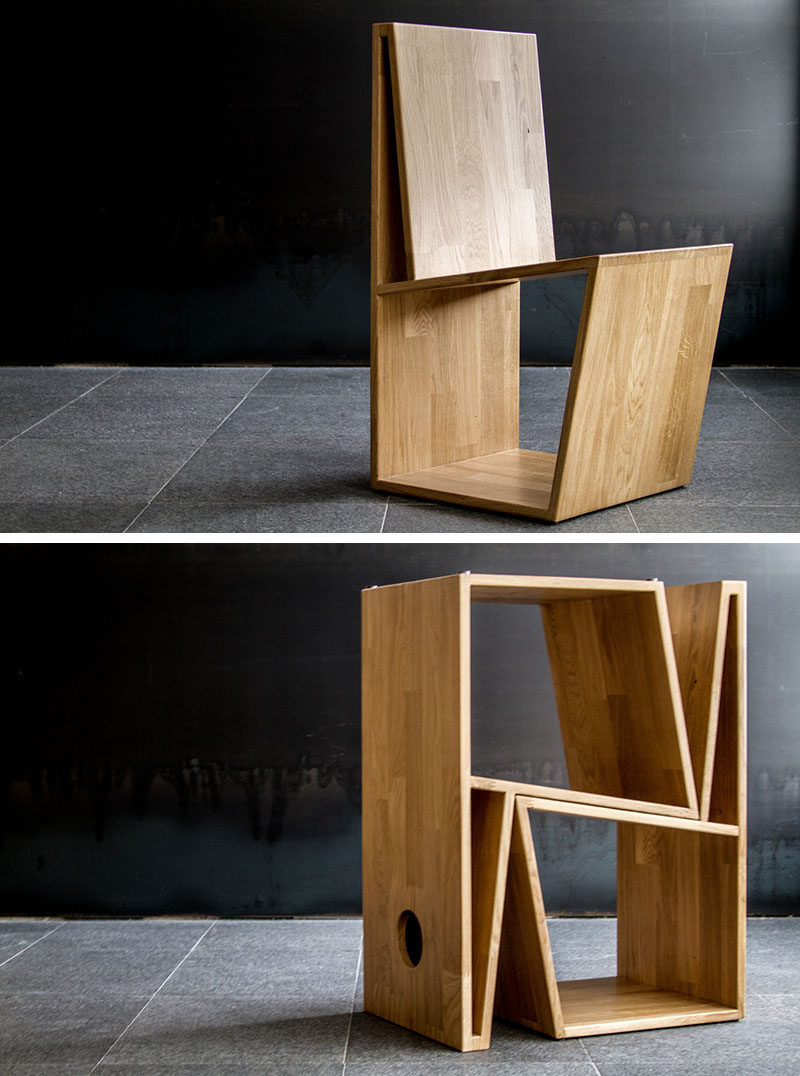 ---
Not only are the chairs stored out of the wall within the wall, they also create an artistic backdrop when they aren't being used.
---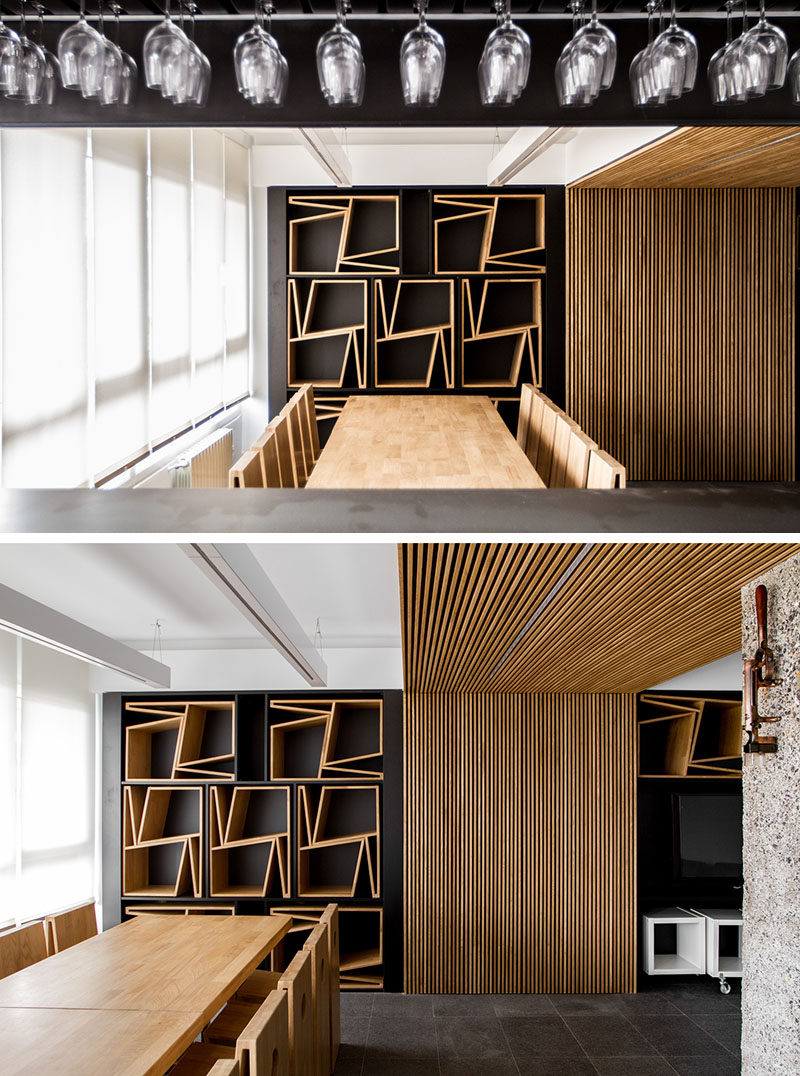 ---