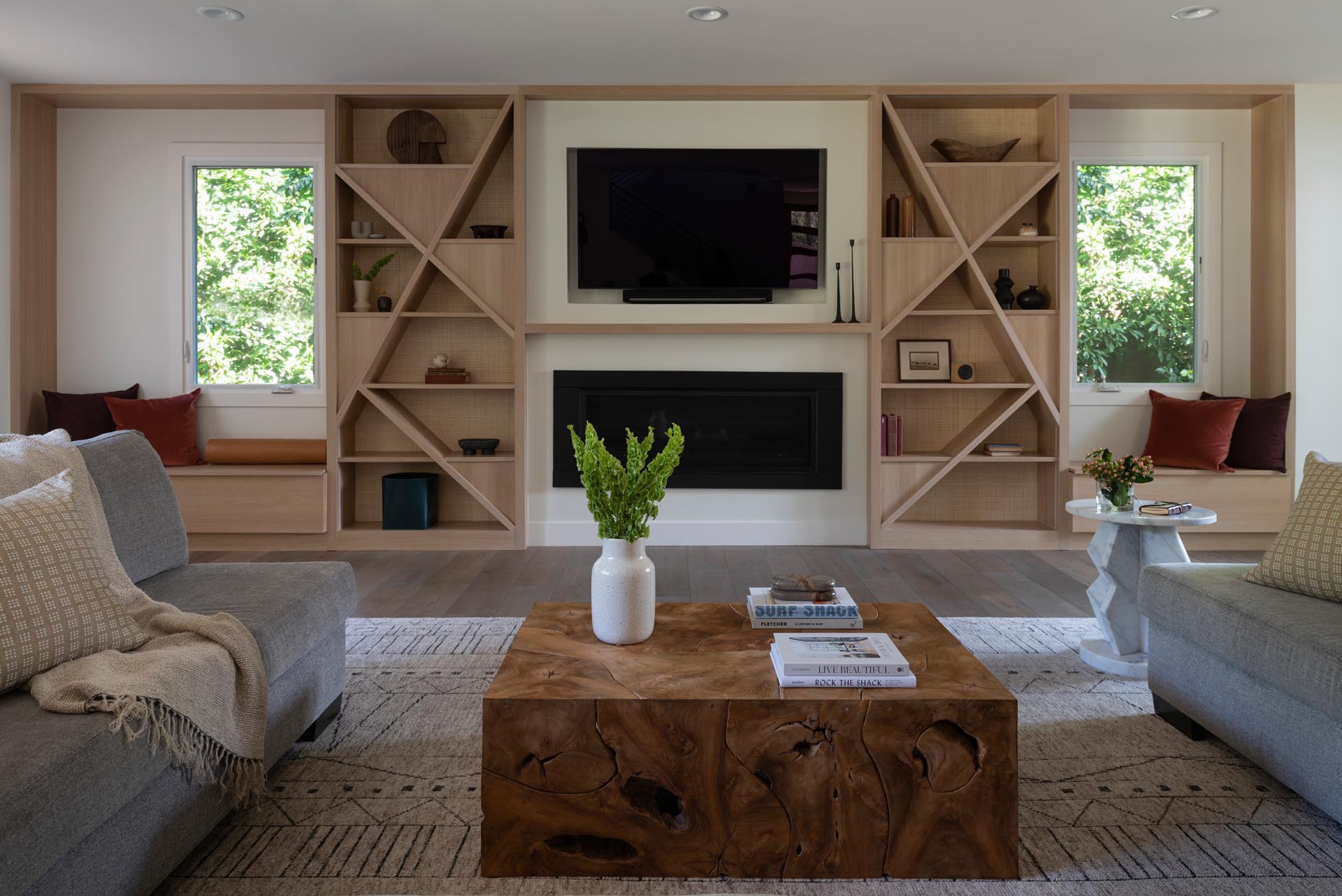 Jula Cole Design has shared with us photos of a recent project that included a new look for a living room wall. Inspired by designs seen in hotels and bars in the Nashville area.
The wall includes a recessed TV above a built-in linear fireplace.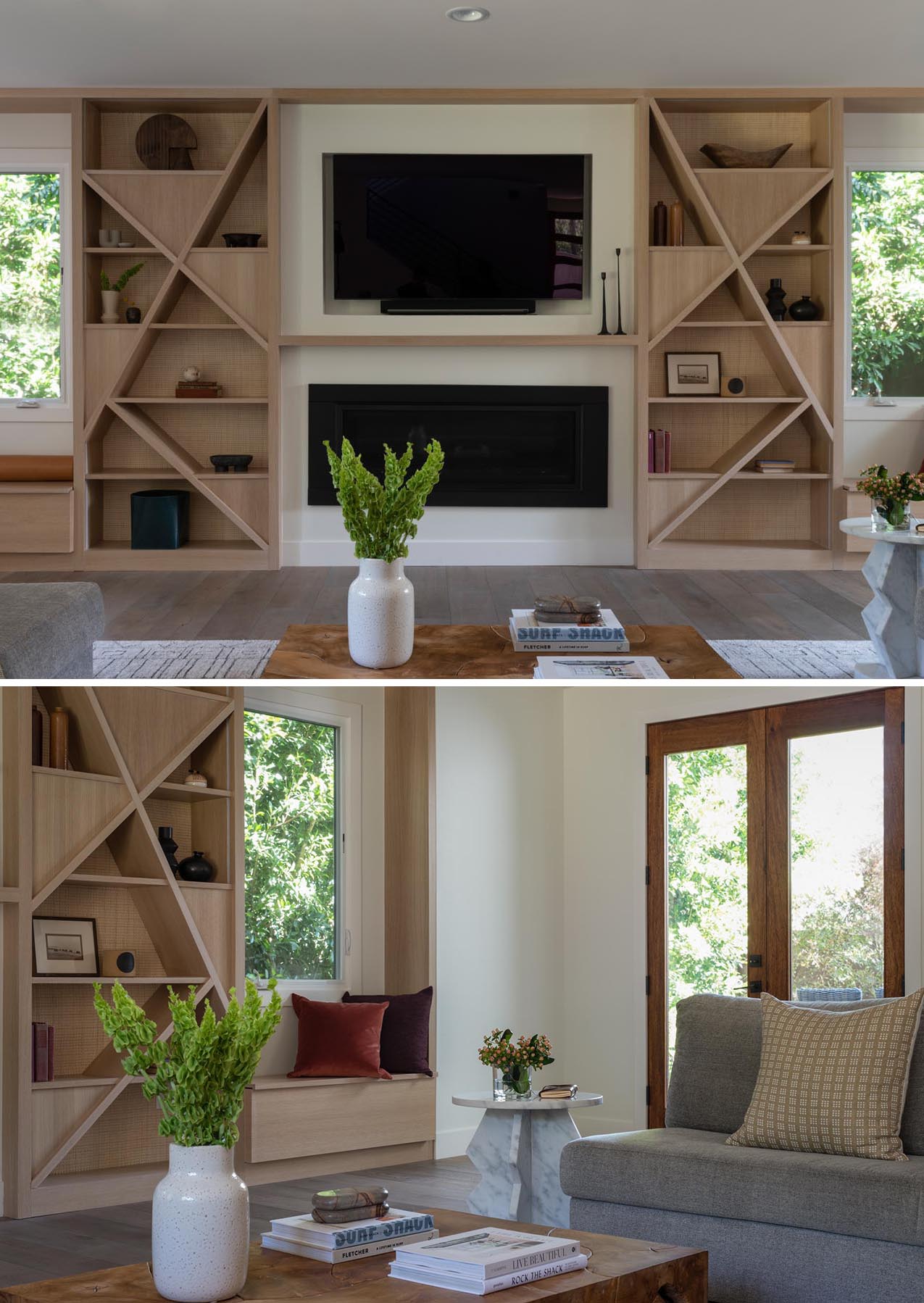 Flanking both sides of the TV and fireplace are custom-designed shelves with a diagonal design. The shelving units are made from white oak wood with a custom stain and slight whitewashing, while the shelving has a natural cane backing.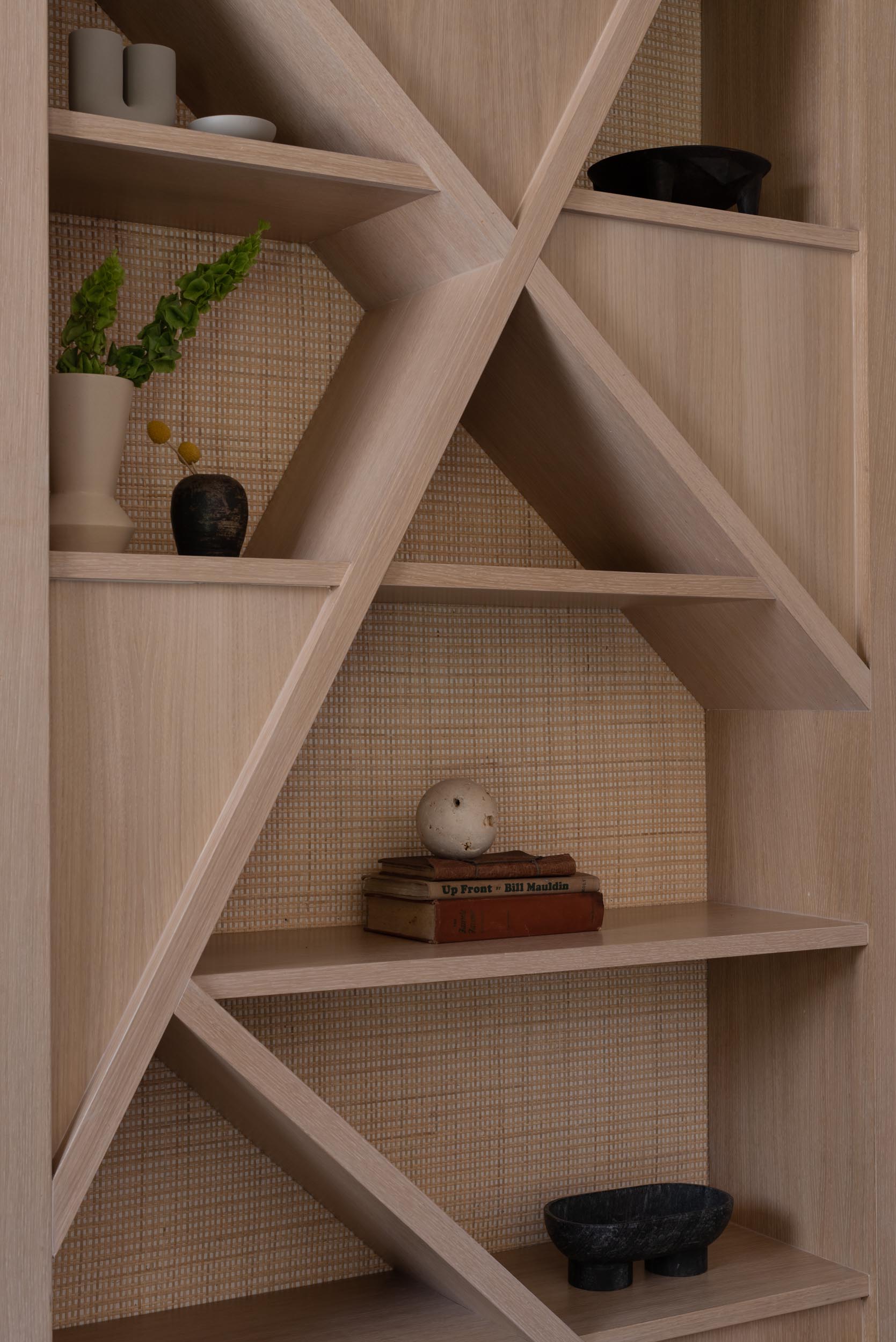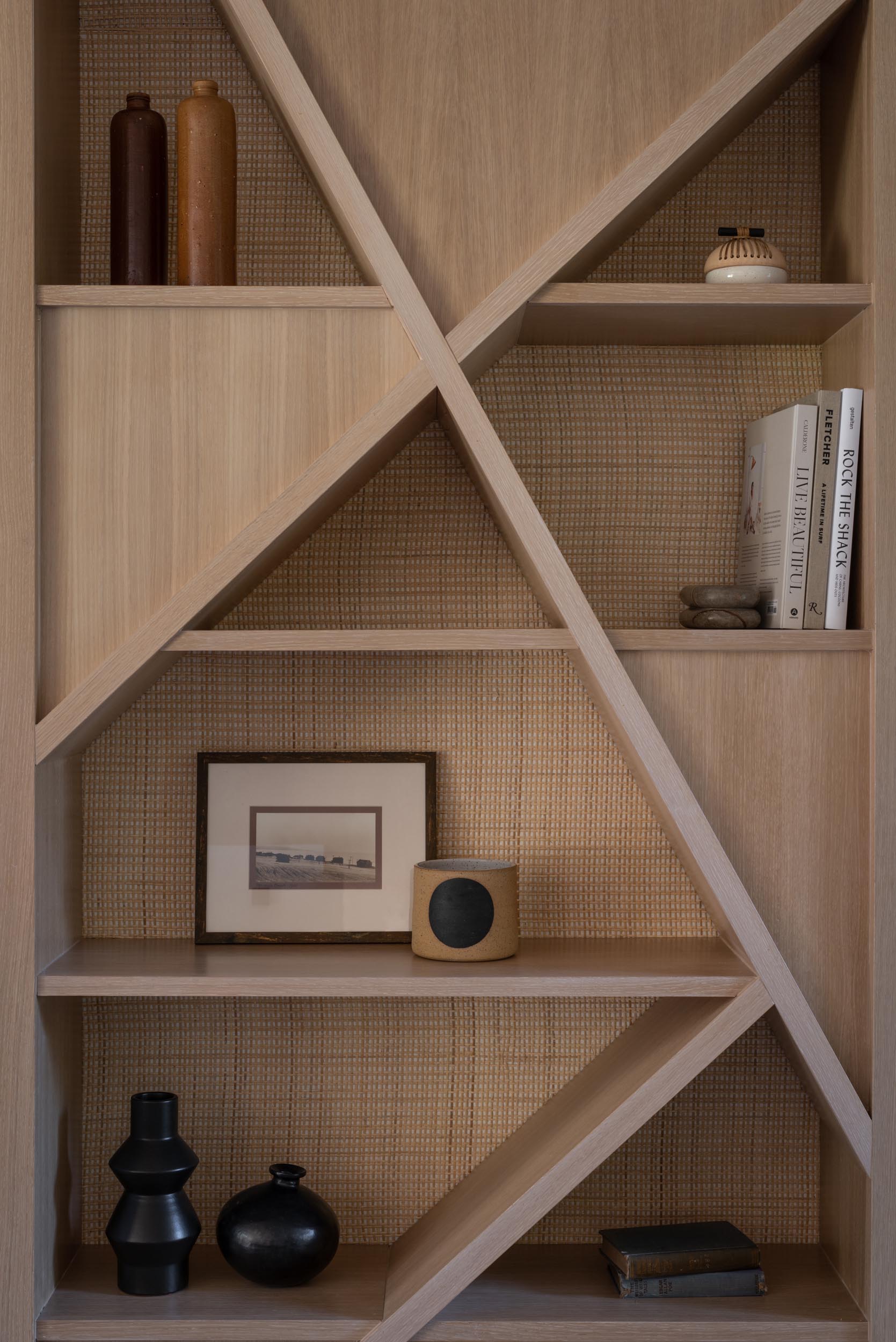 Wood-framed window seats on either side of the bookshelves take advantage of the views, while custom pillows add a touch of comfort and color.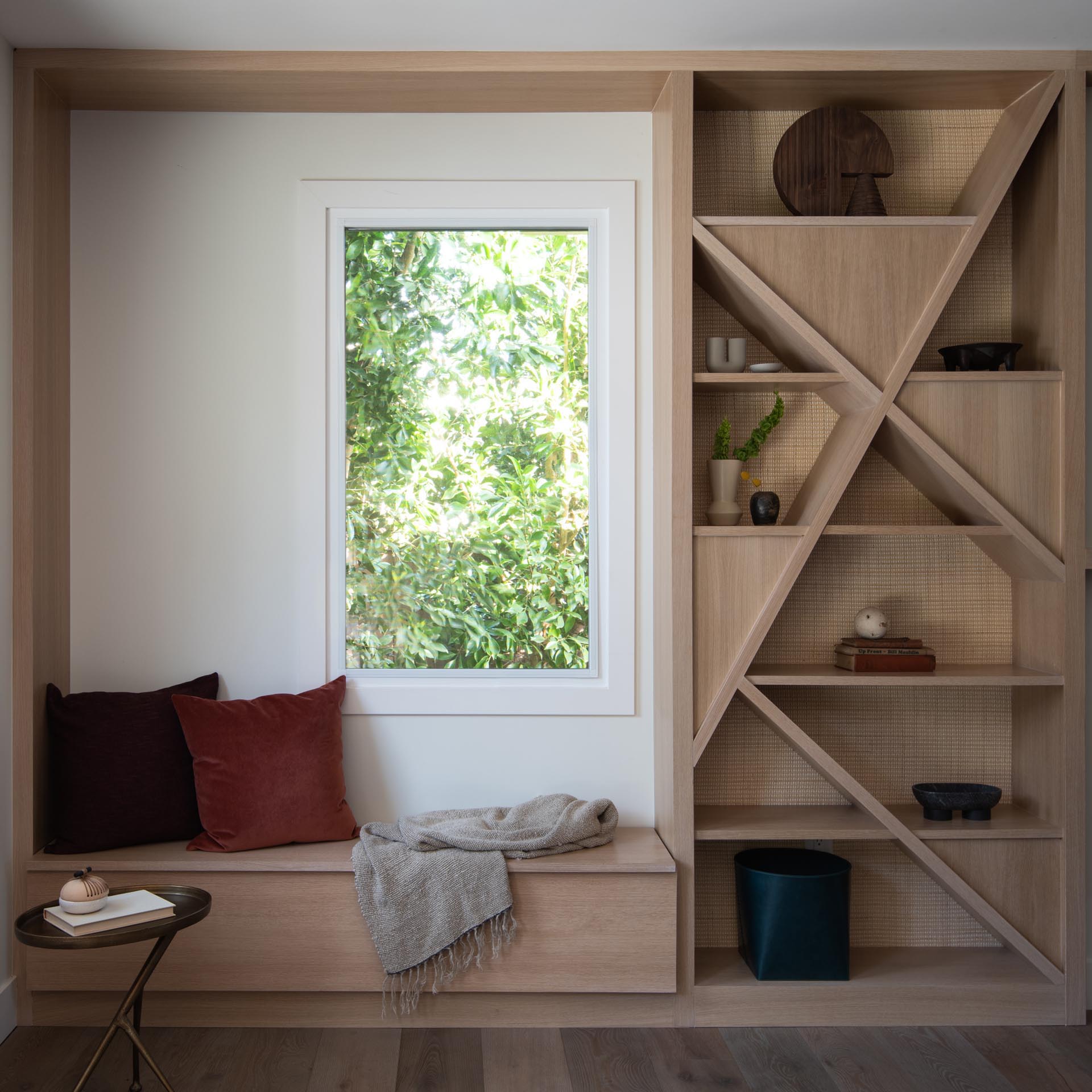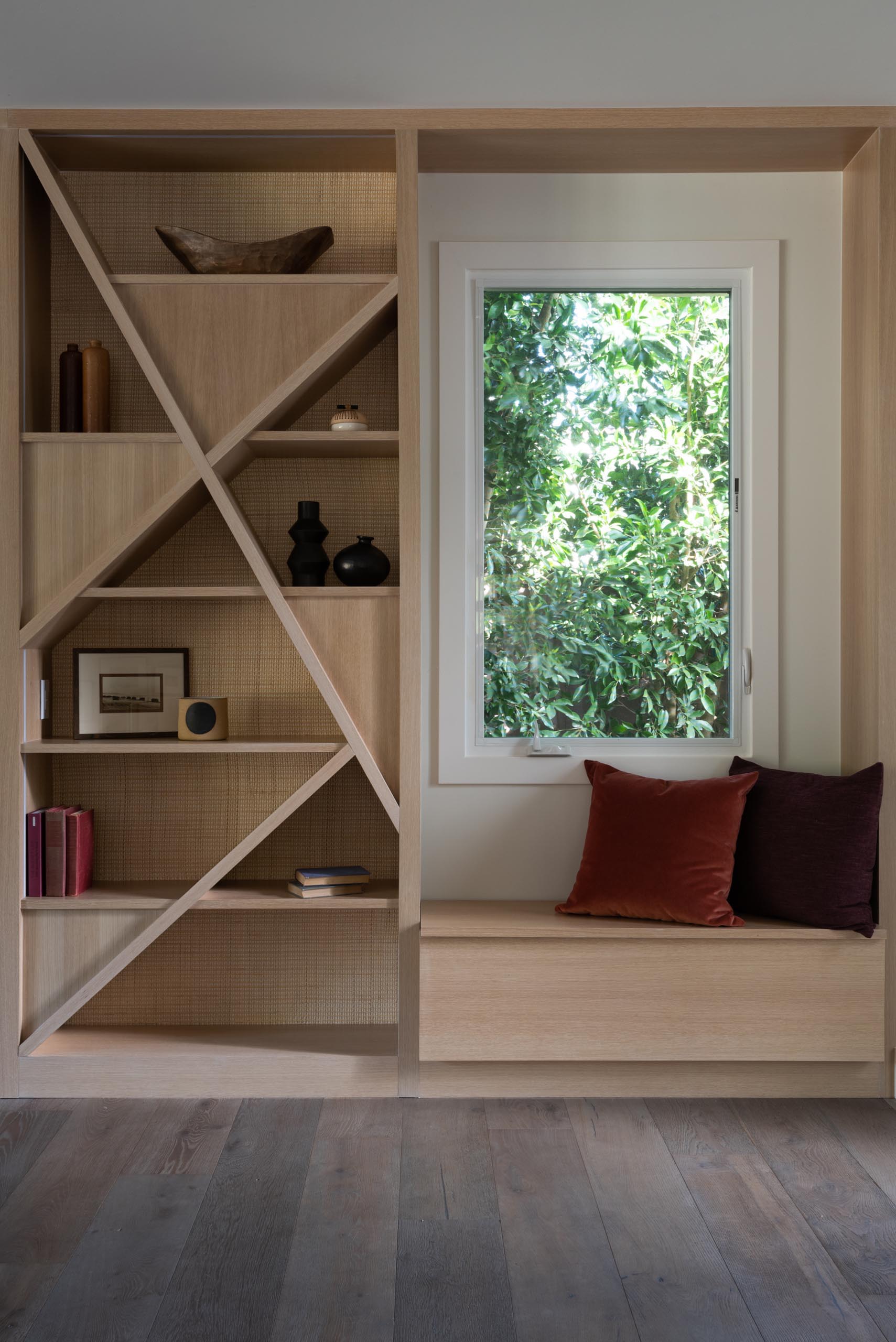 The designers also worked on other rooms of the interior like the home office and the primary bedroom.
In the home office, the same wood in the living room was used, however this time it was finished with a darker stain. A natural feeling wallpaper was used to provide a backing for the shelves, and at the same time creating a sense of drama when paired with the dark green painted walls.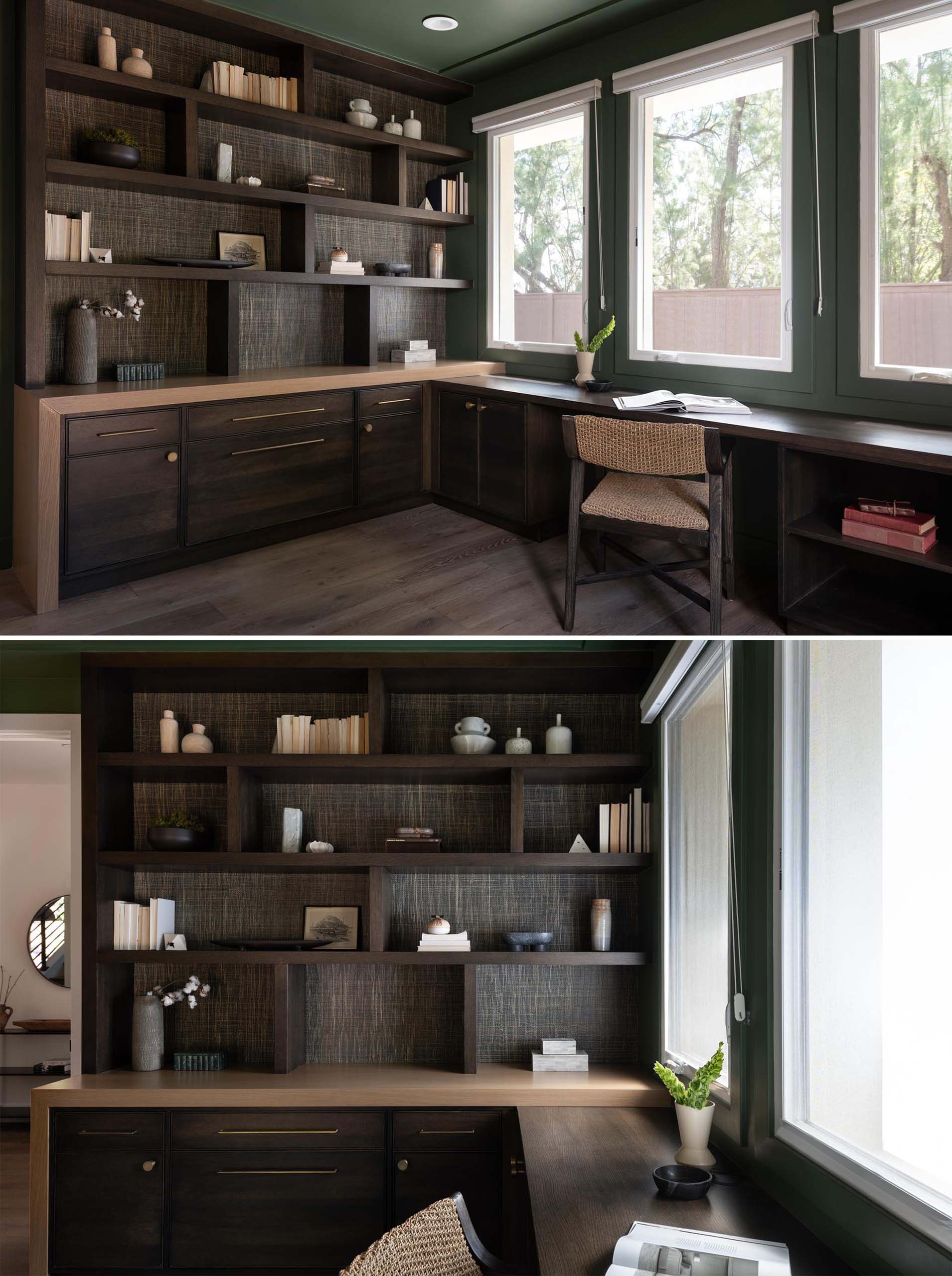 In the primary bedroom, a custom wall-to-wall headboard in Kelly Wearstler fabric was designed with integrated light switches as well as outlets. The fabric used for the headboard also carries on to the bed frame, while wall lights act as bedside tables.