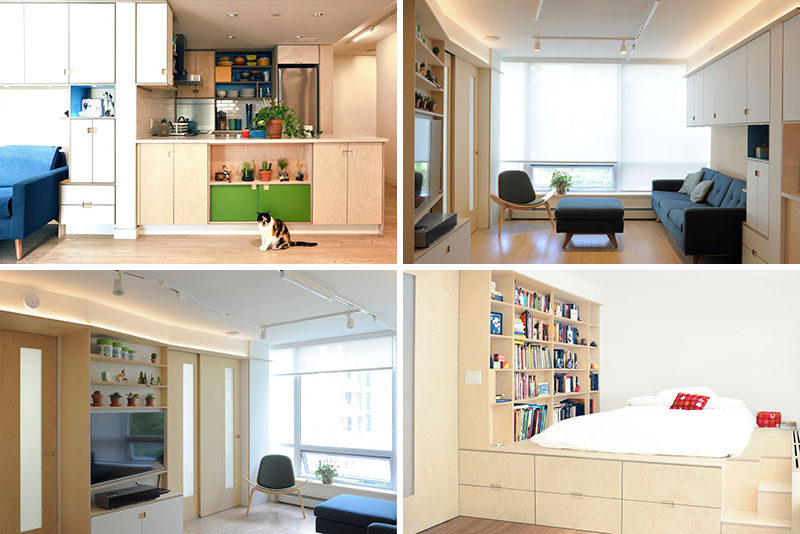 Canadian interior design firm Anthill Studio, together with their clients, have designed the interior of a 600 square foot apartment in Vancouver, that makes clever use of the available space.
Before approaching a design firm, the clients had already prepared a Sketchup model of what they wanted the apartment to look like, and together with Anthill Studio, they were able to finalize the design.
In the entry hallway, small fold-down tables were affixed to the wall, creating a small work area or space for keys, wallets etc.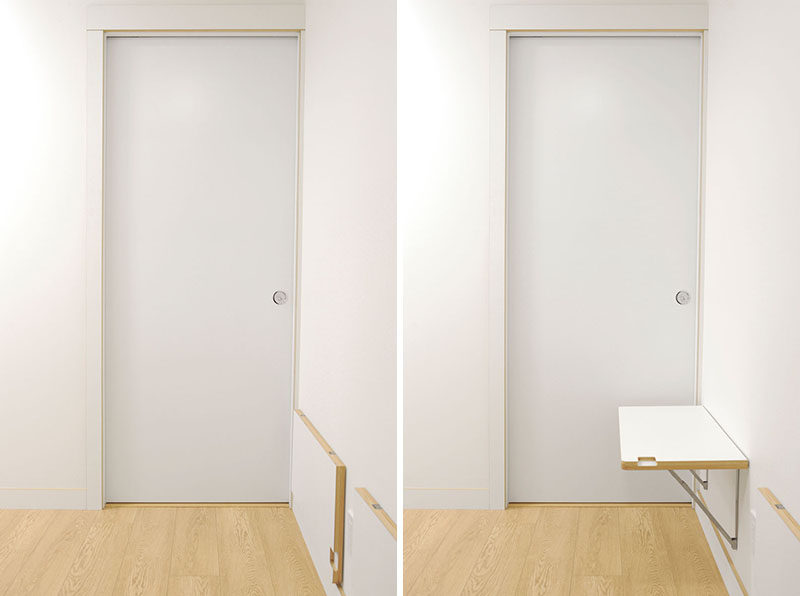 ---
A small office space was transformed into a sewing room with colorful shelving, for one of the clients, who are a couple of young professionals, with one having an interest in crafts and the other in IT.
---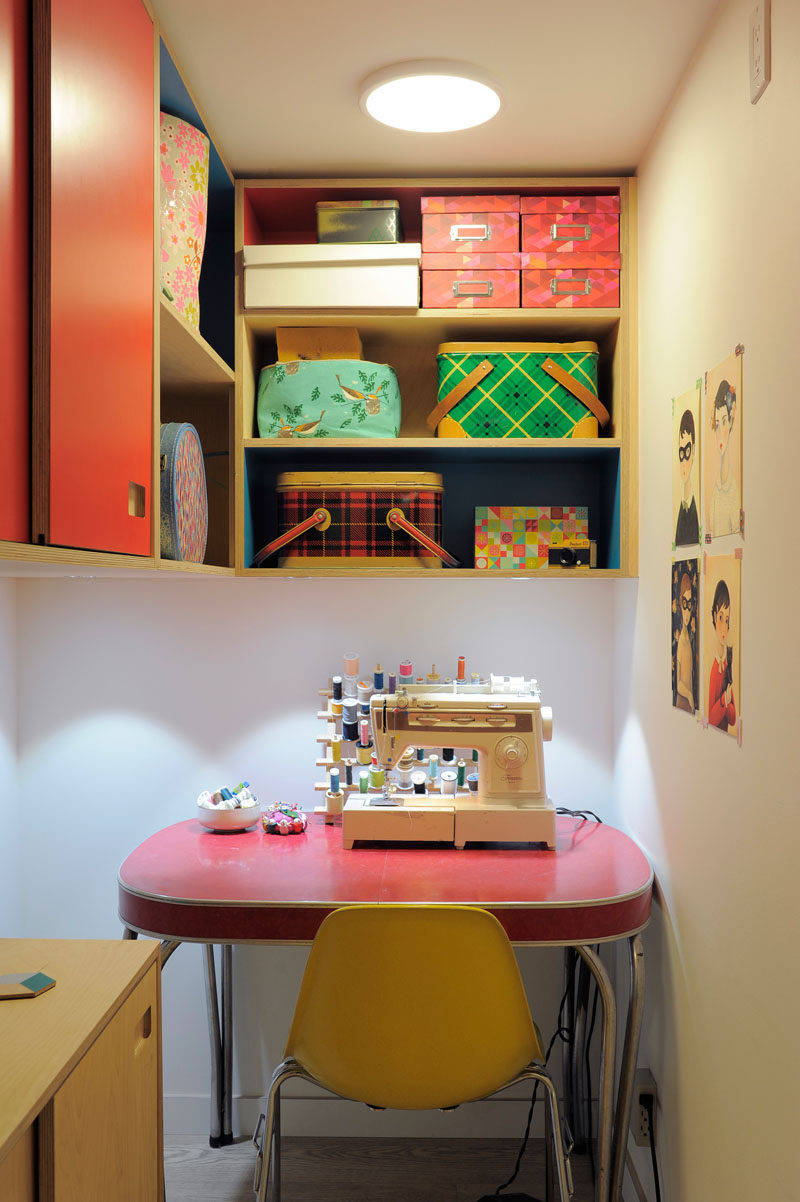 ---
Around the corner from the sewing room, is the kitchen. Open shelving allows the collections of colorful vintage cookware to be on display.
---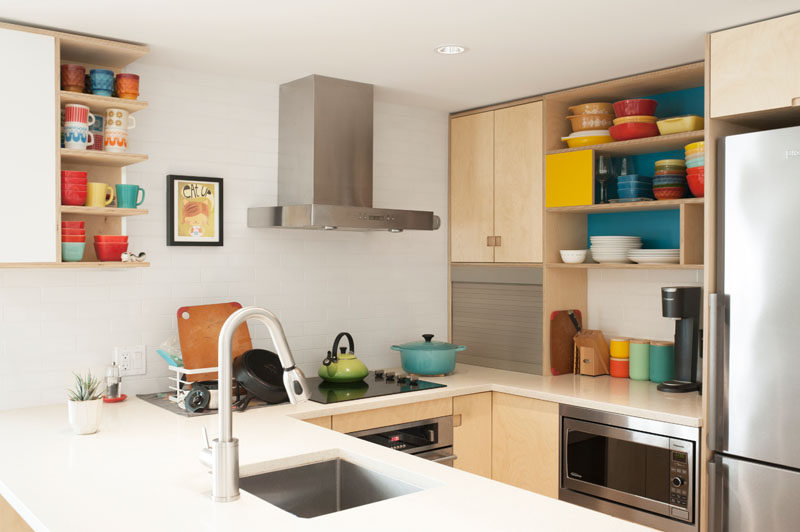 ---
On the front of the kitchen, cabinets open to reveal a small ironing board that's tucked away.
---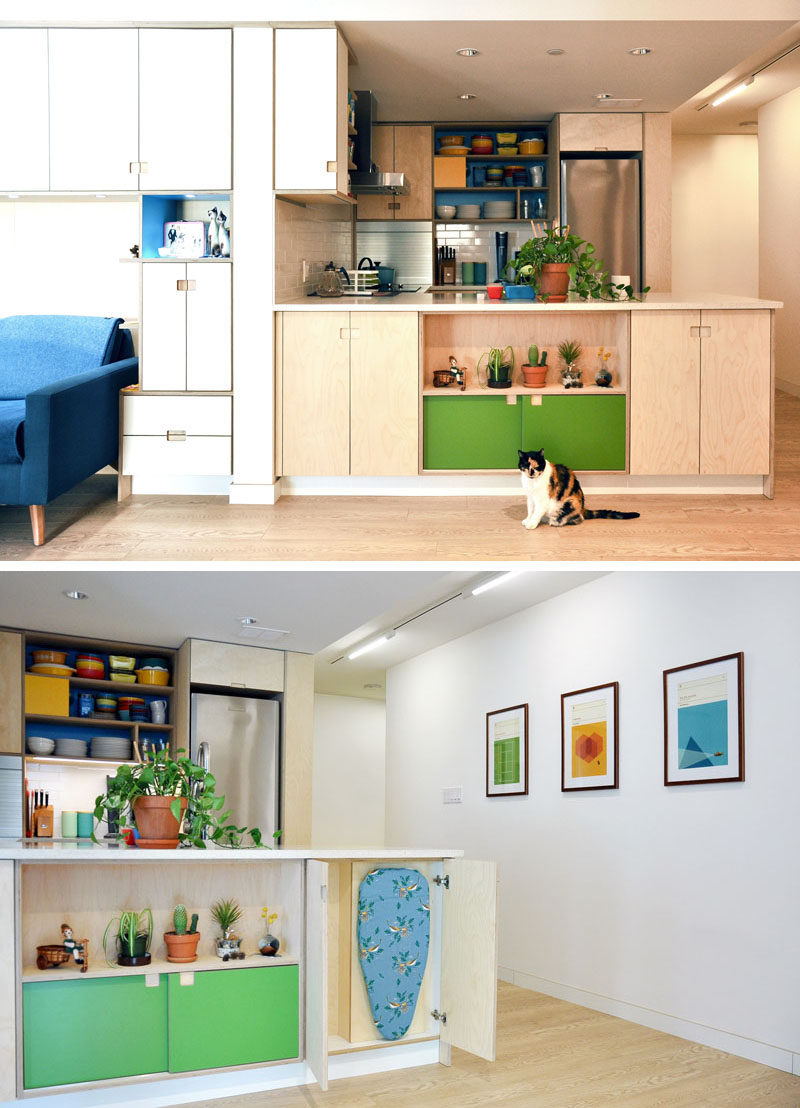 ---
Opposite the kitchen, is a study area that has a desk that can double as a dining table. Beside the desk is a pocket door that can slide open to reveal the bedroom.
---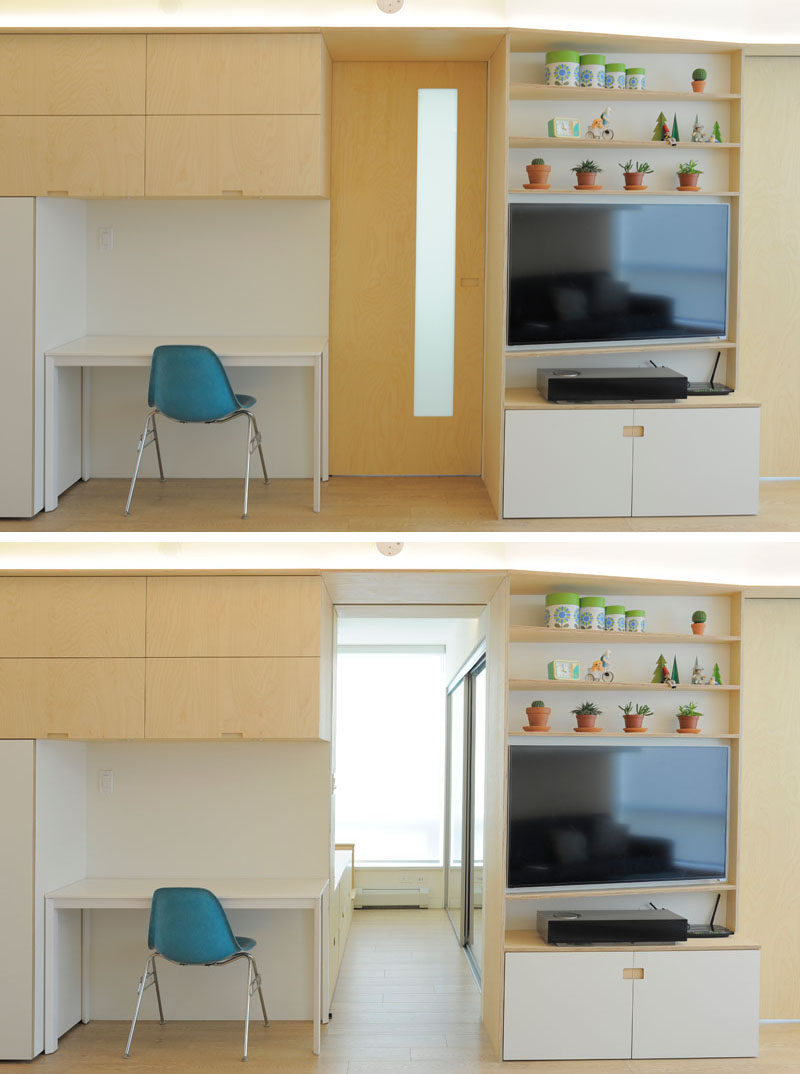 ---
Above the desk are plywood storage cabinets that have doors that open vertically.
---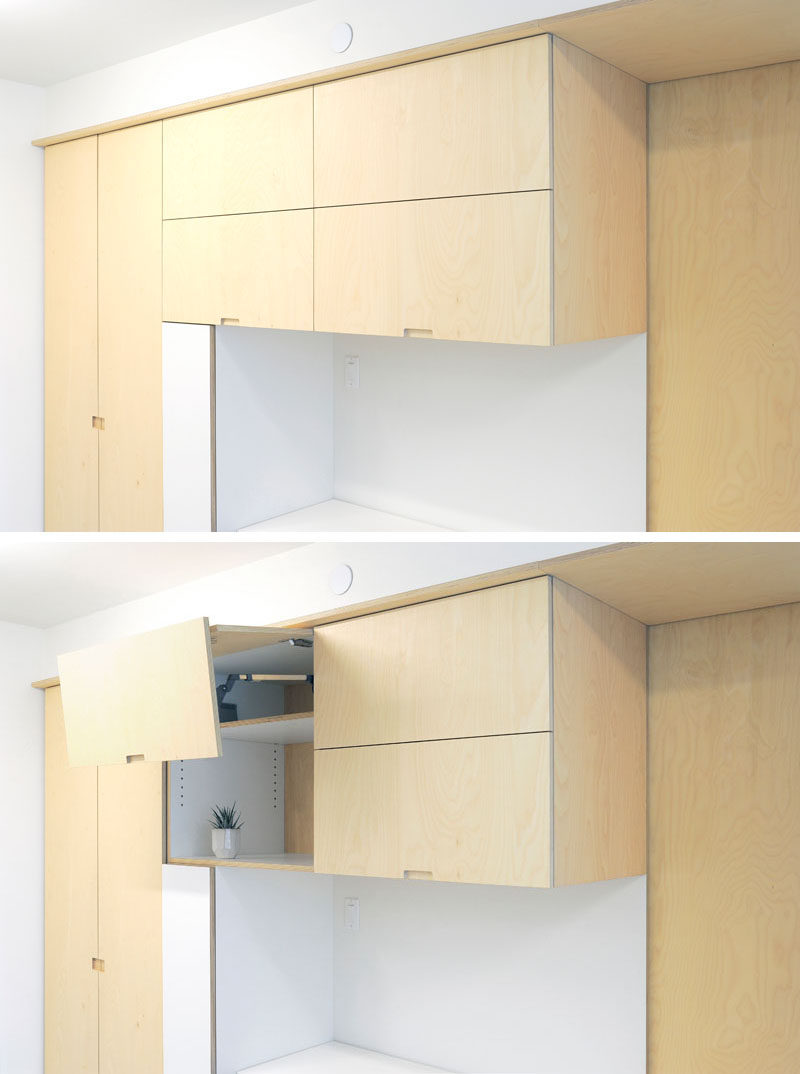 ---
In the bedroom, the bed was raised to provide plenty of storage underneath, while a bookshelf was added on one wall.
---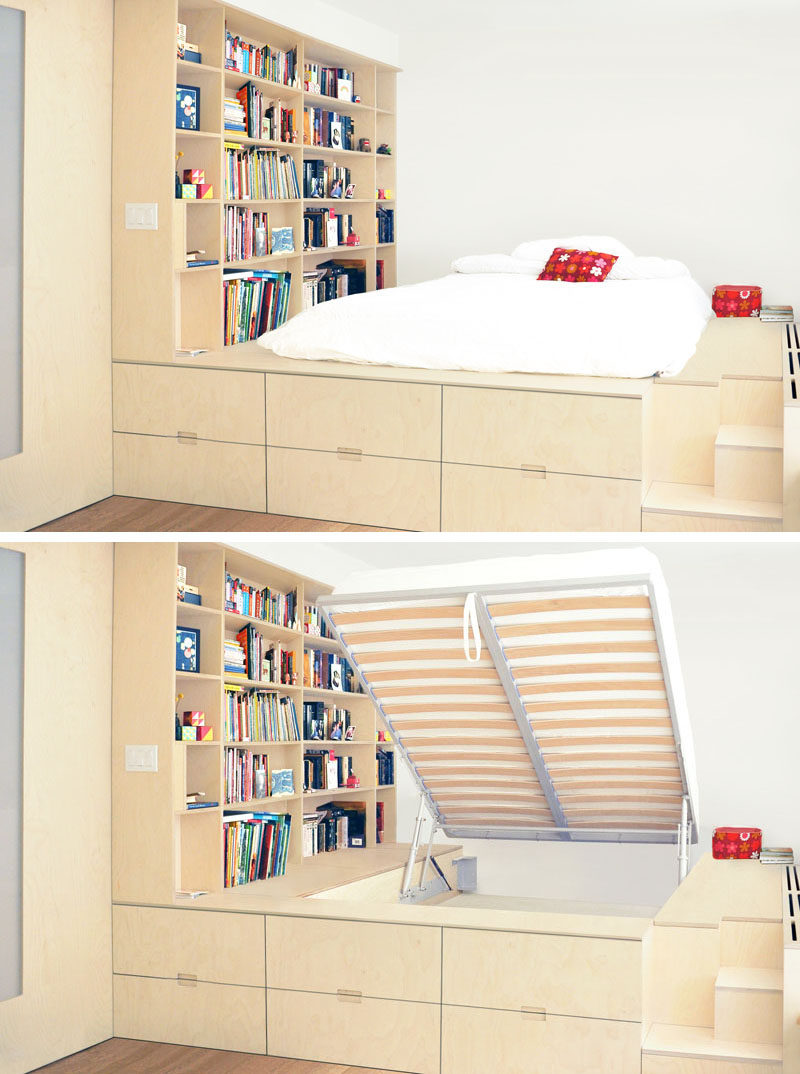 ---
Back out in the main living area, there's a built-in shelving area for the tv. Beside this area is a set of sliding doors to the sunroom.
---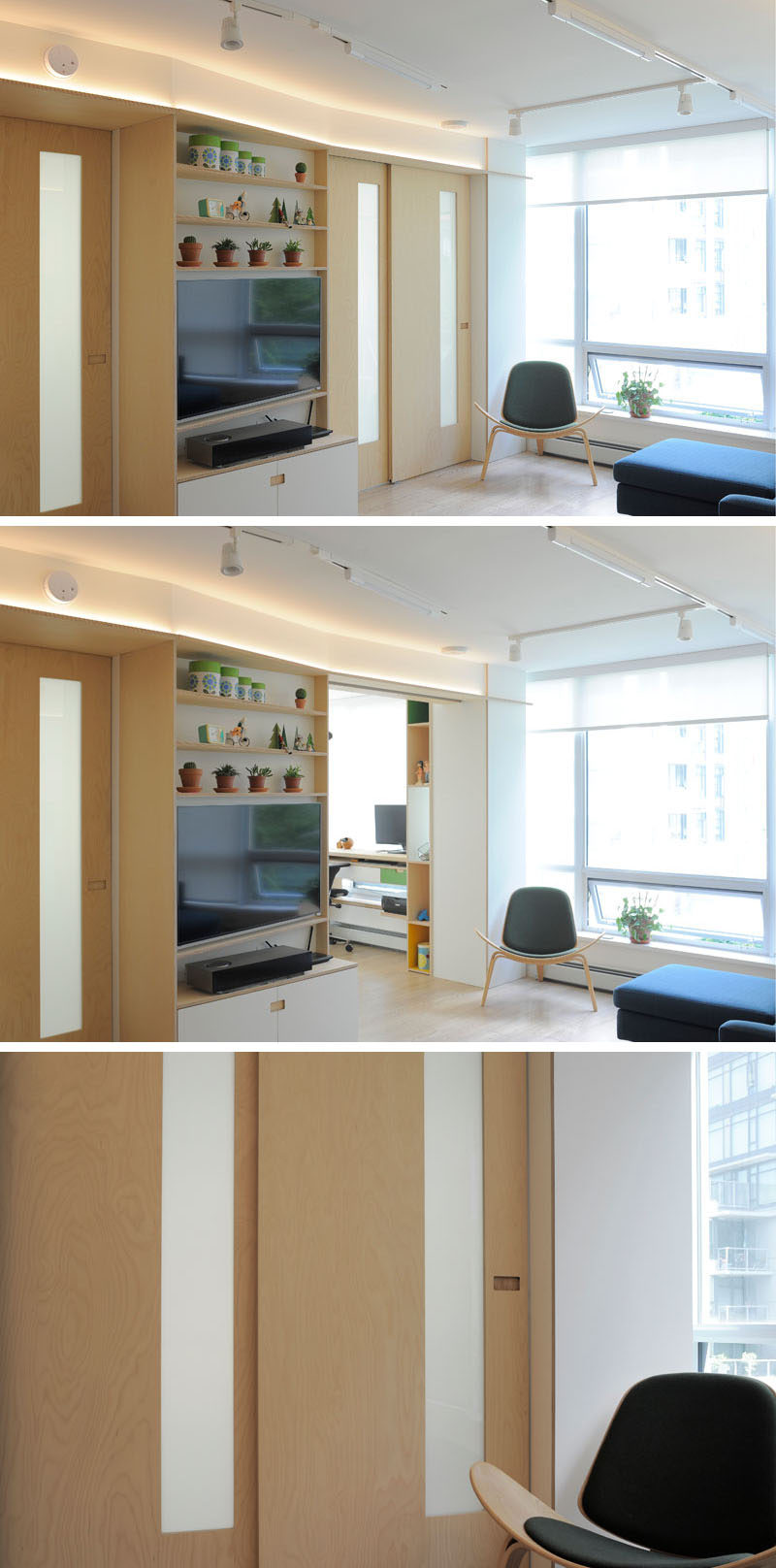 ---
As one half of the couple often works late at night, the sunroom has been set up as an office. When visitors stay the night, a fold-down bed can be made up for them.
---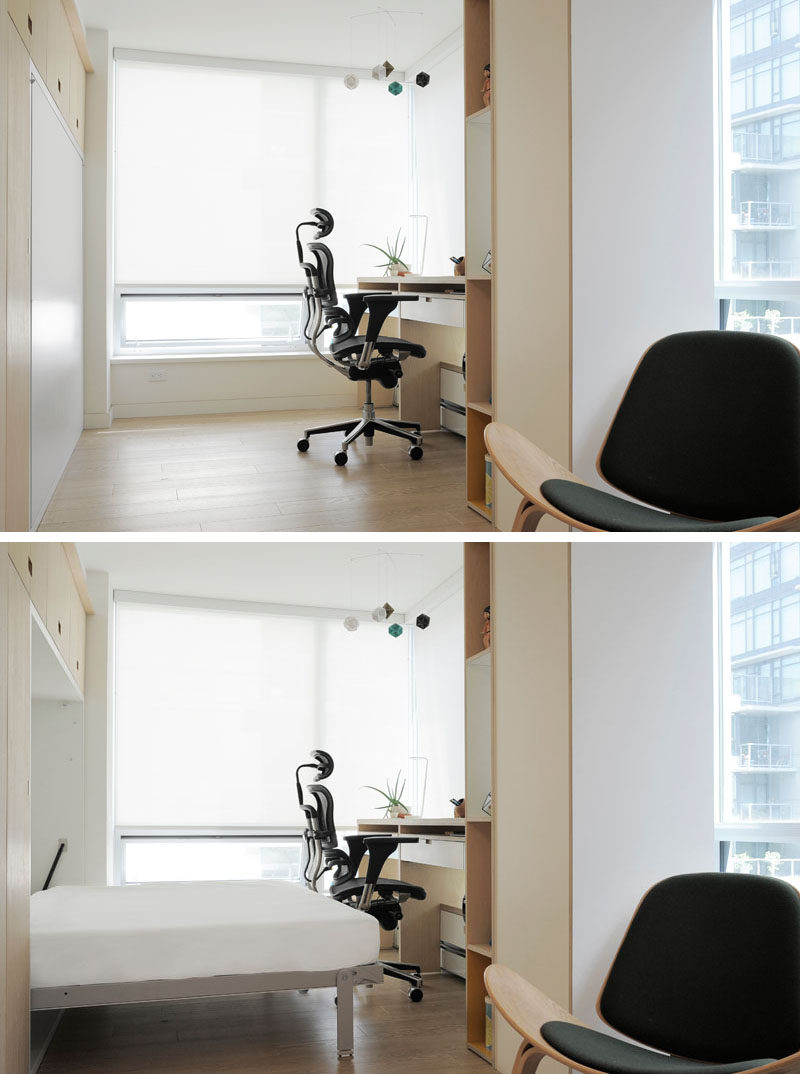 ---
As storage can be lacking in some apartments, a row of cabinets was added above the couch to provide additional storage space.
---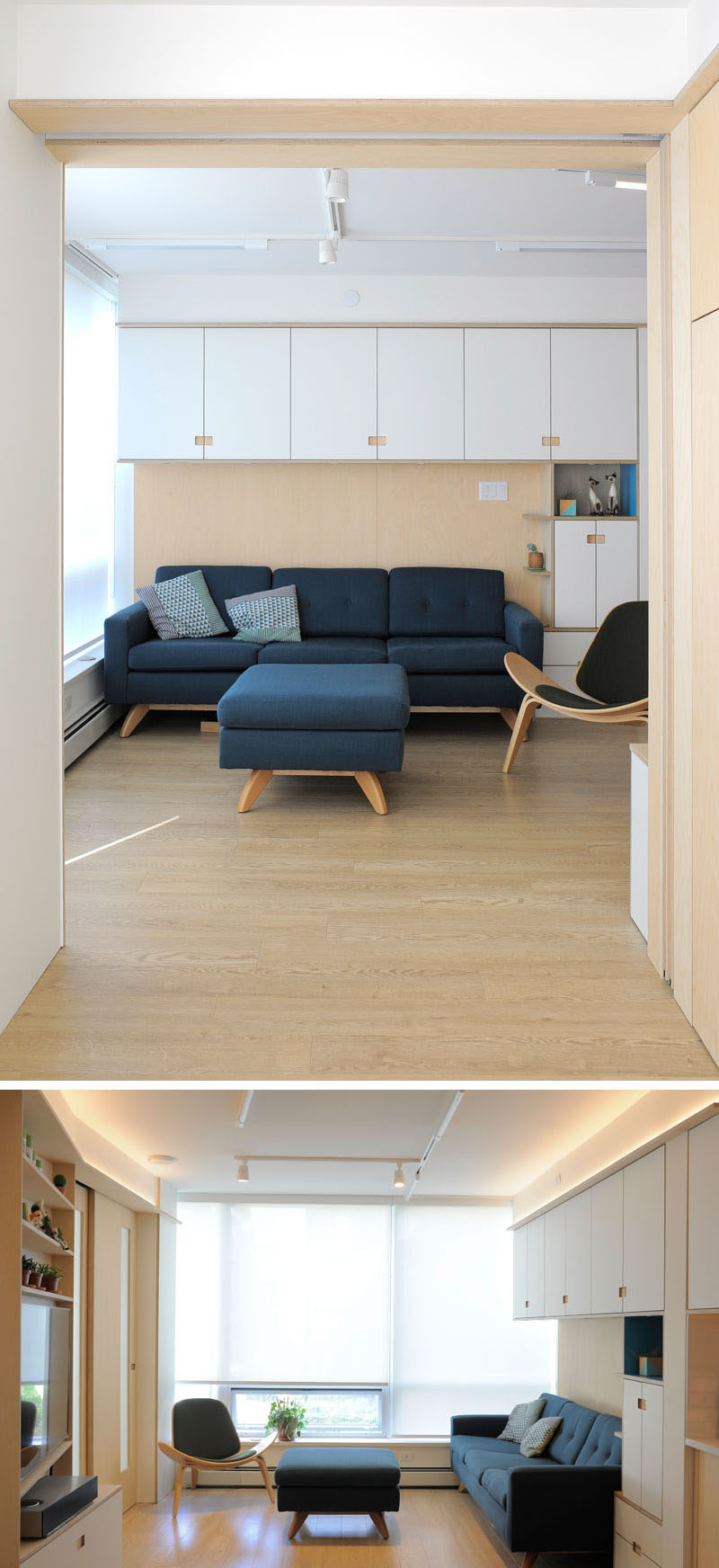 ---