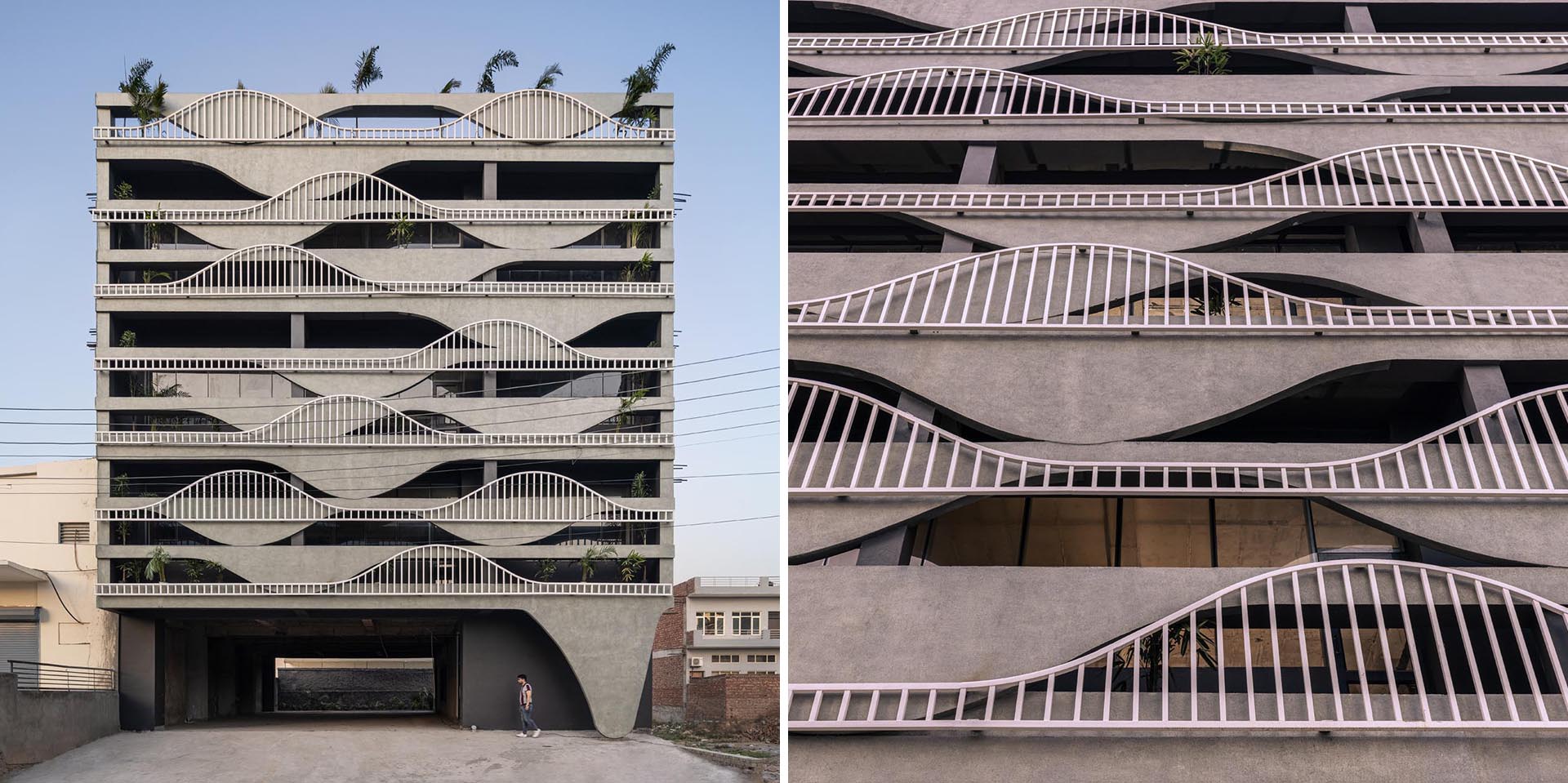 Architecture firm Studio Ardete has recently completed a concrete commercial building in Punjab, India, that showcases a uniquely designed facade.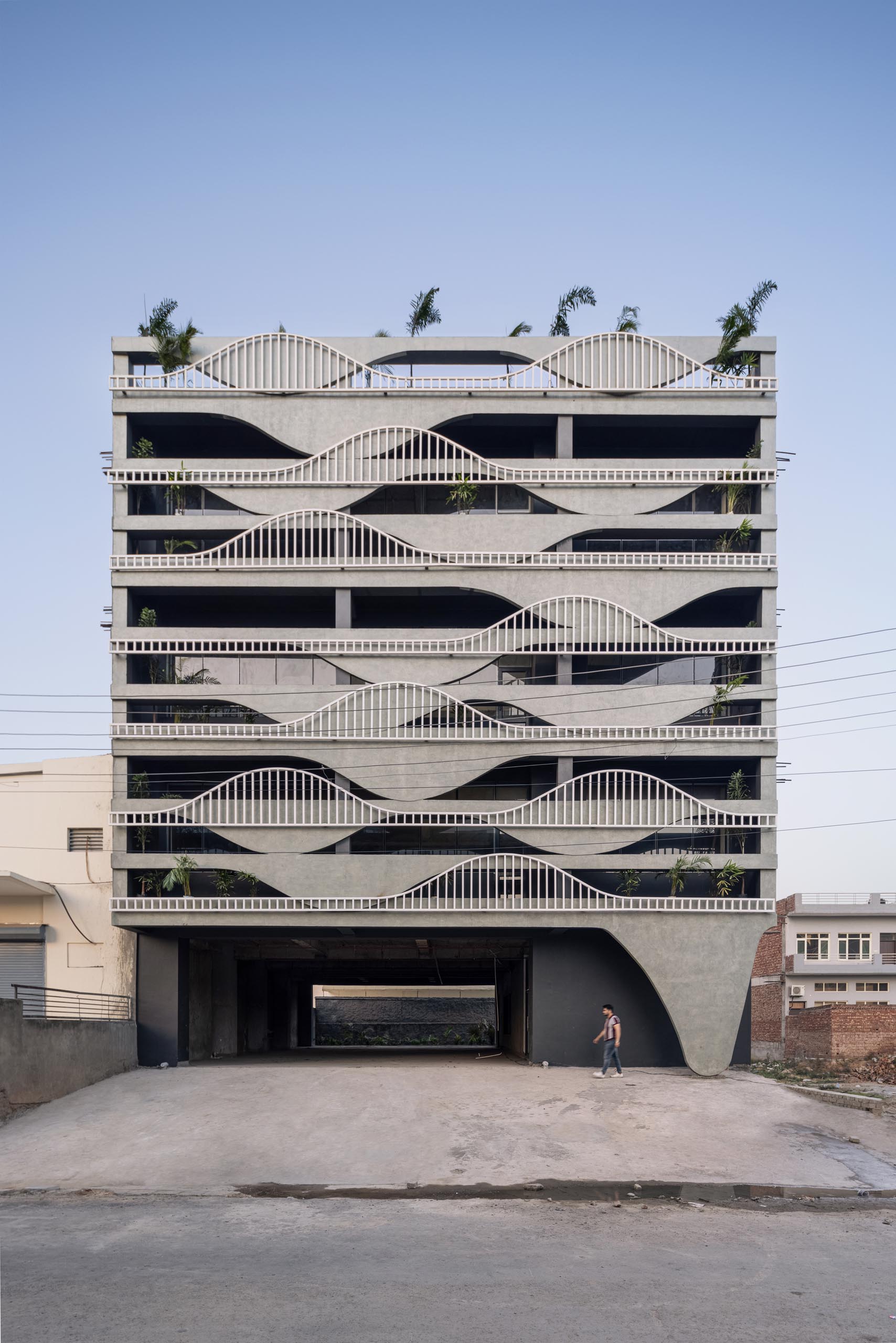 The multi-story building has a series of curvilinear sections which have been designed to look like melted concrete.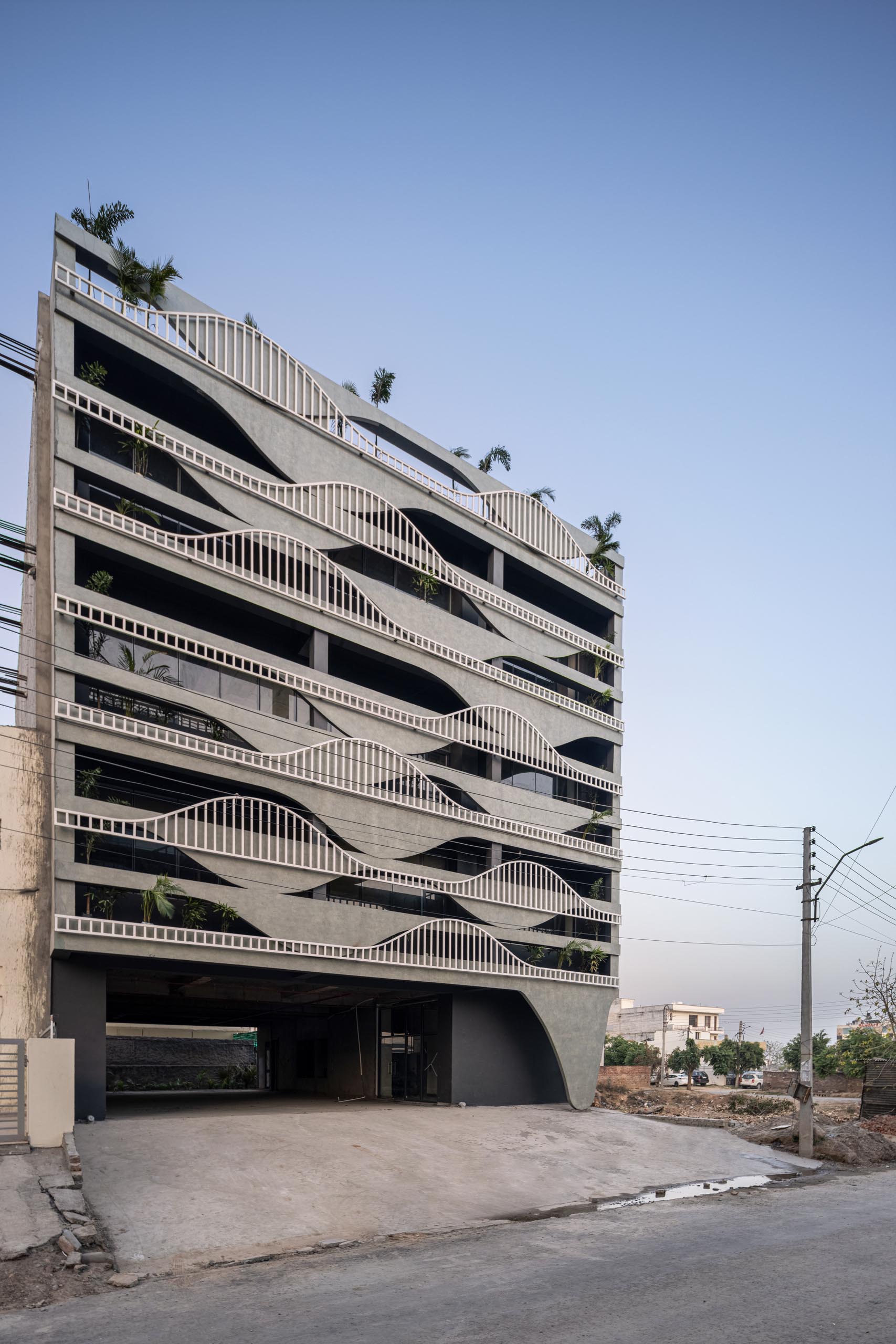 A second layer of frames, created as metal silhouettes, adds another layer to the building.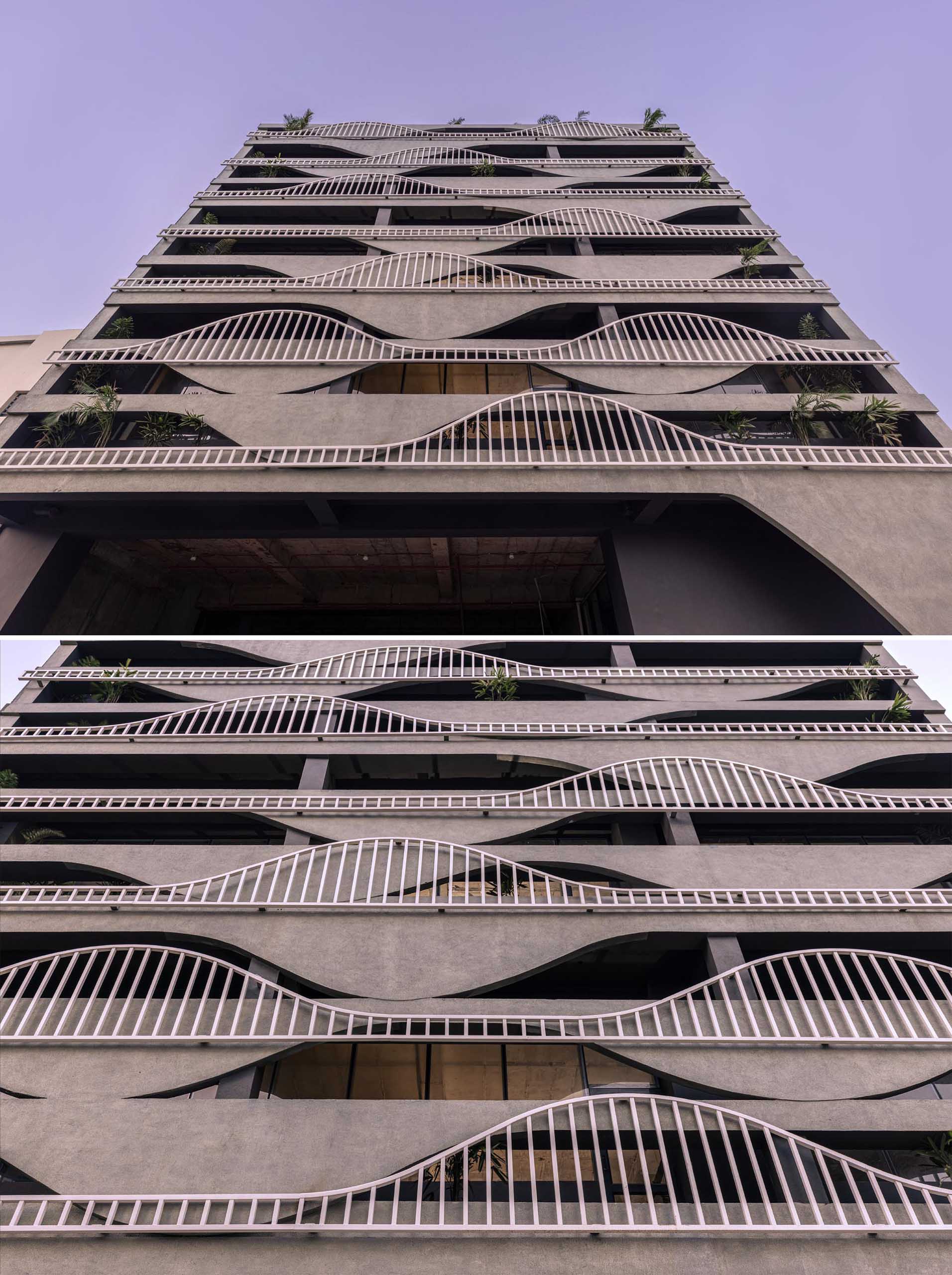 The layer of the white curved accents complements the concrete shapes and acts as a balcony railing.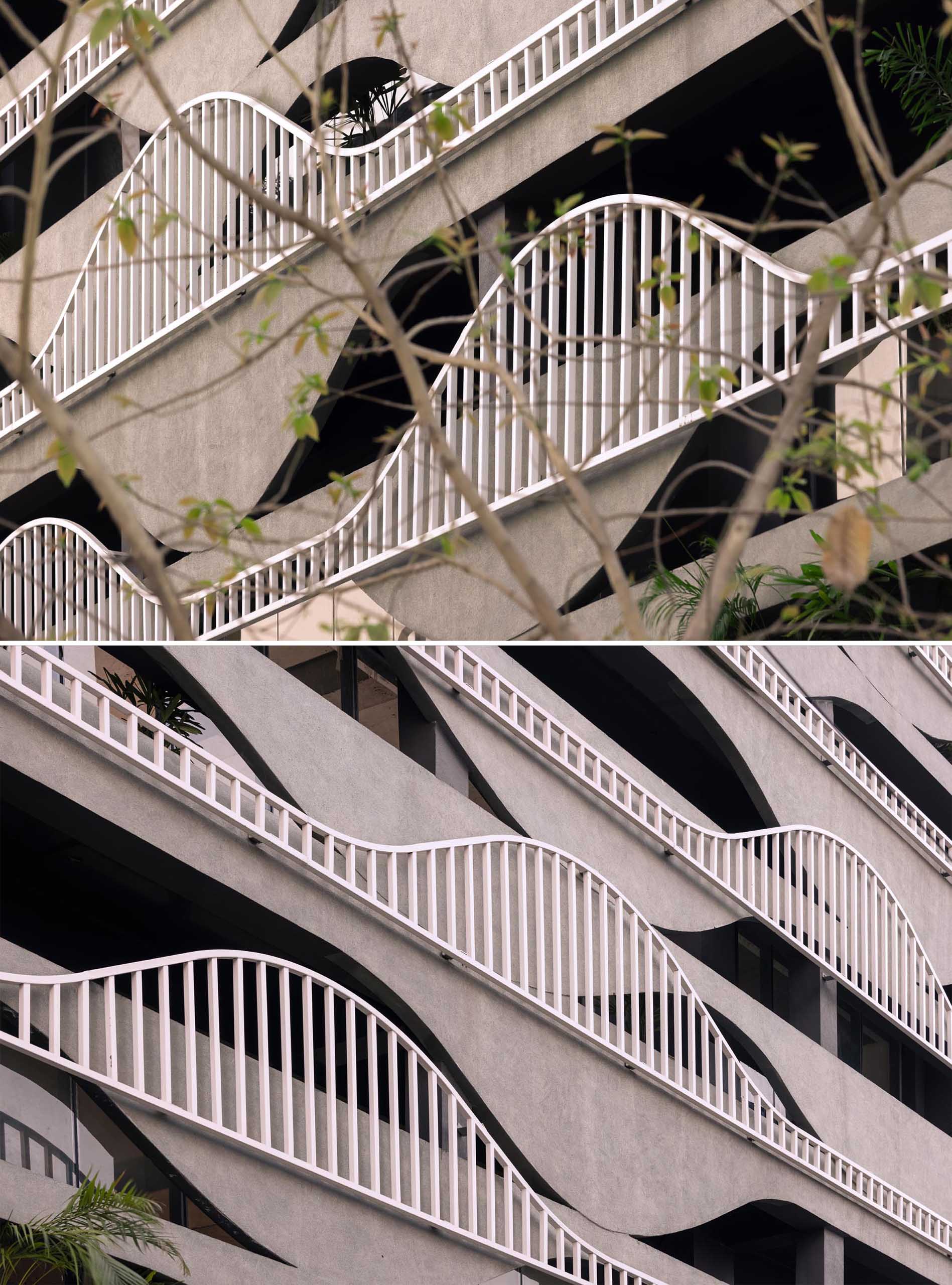 Studio Ardete also used this facade design to create an illusion, allowing the building to appear taller than it actually is.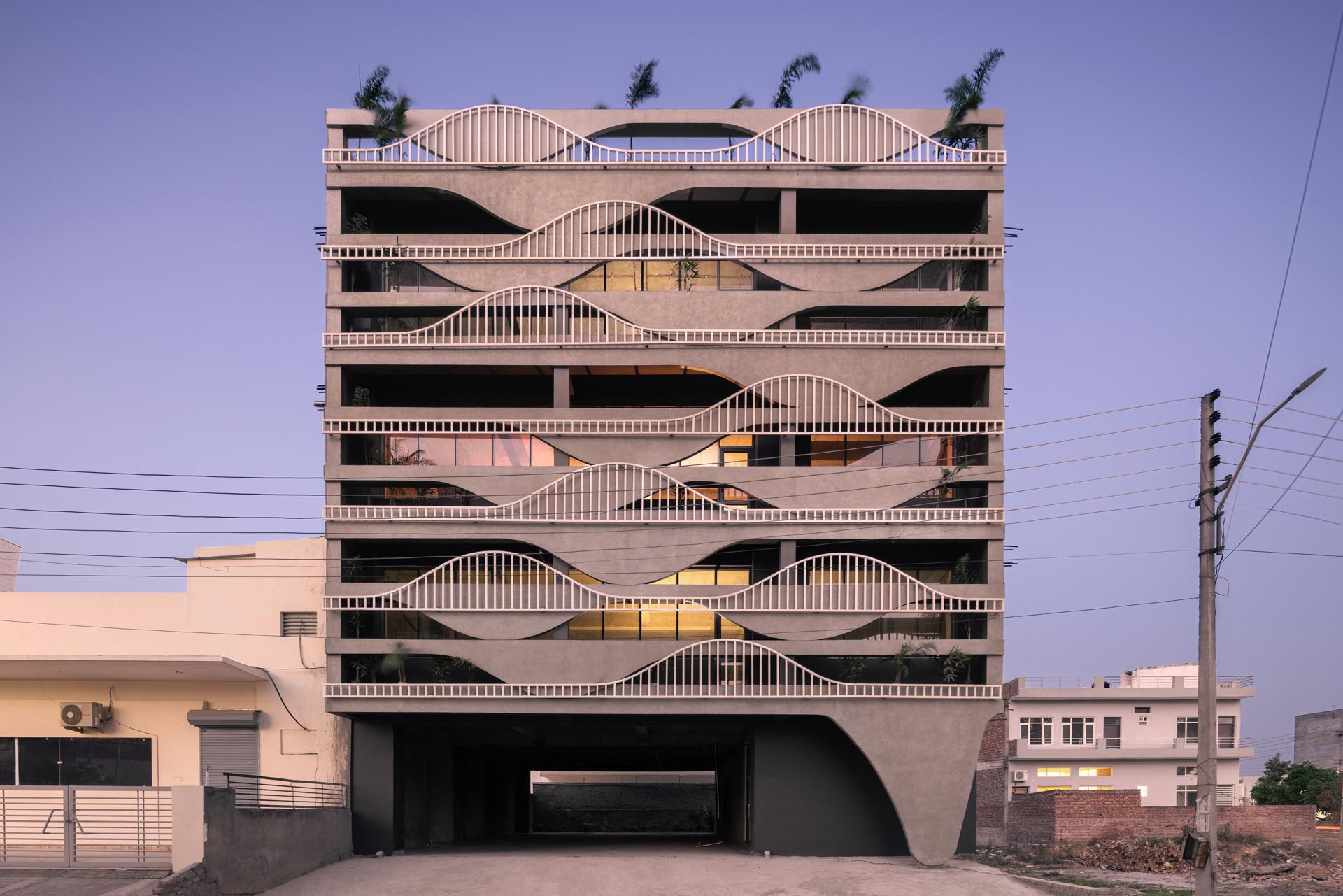 Photography by Ar.Purnesh Dev Nikhanj | Architecture firm: Studio Ardete | Design Team: Badrinath Kaleru, Prerna Kaleru, Sanchit Dhiman, Nancy Mittal, Abhimanue Sharma, Pragya Singh, Rahul Ghosh | Project Management: R.S Builders | Facade Construction: Er. Ravijeet Singh | Structural consultant for building and facade: Continental Foundation (Mr.Vikas Bhardwaj).