Architecture firm dmvA has designed the House of Lorraine, a multi-residential building in Mechelen, Belgium, that showcases a cross-pattern facade.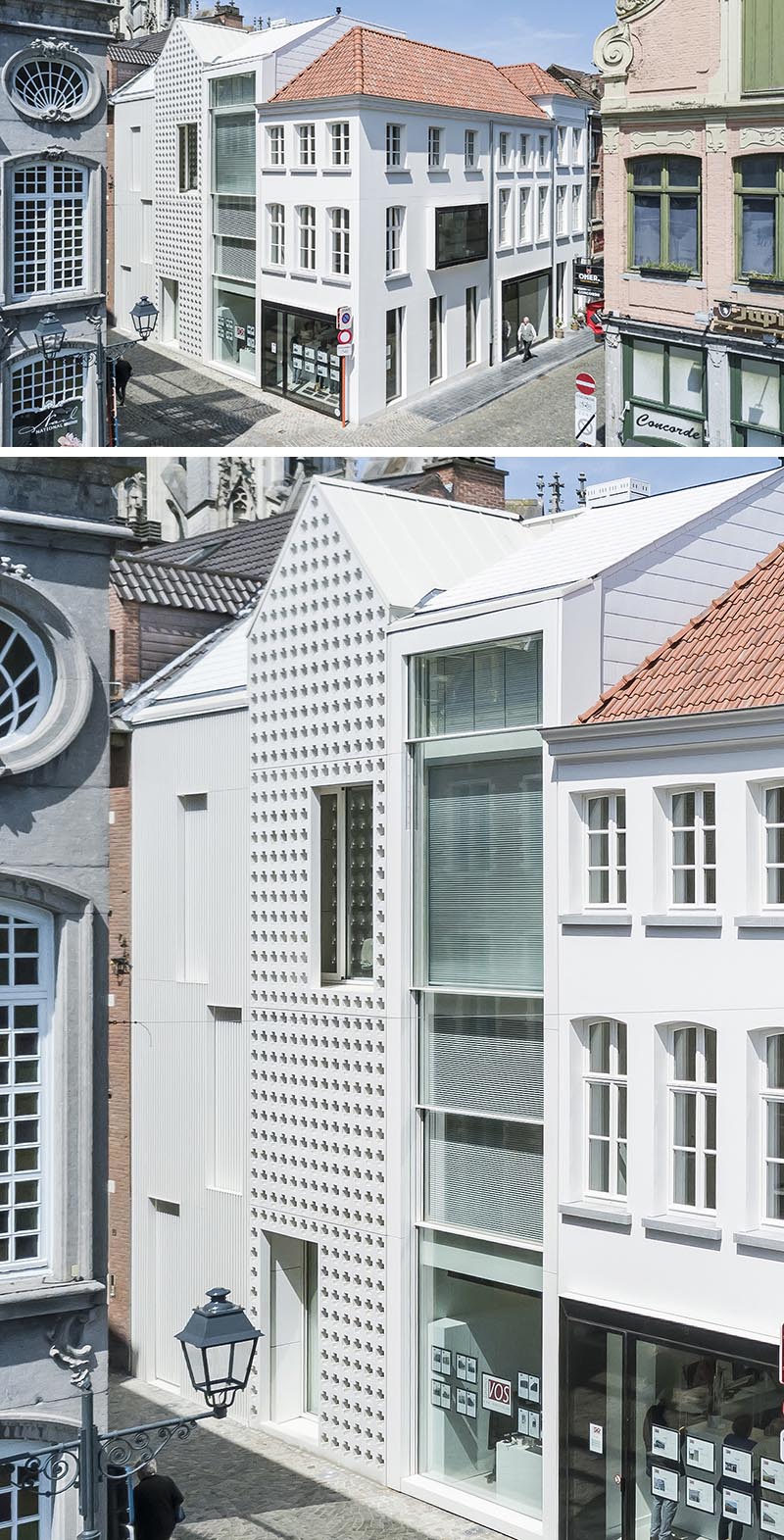 The cross-pattern facade is made from pre-cast concrete.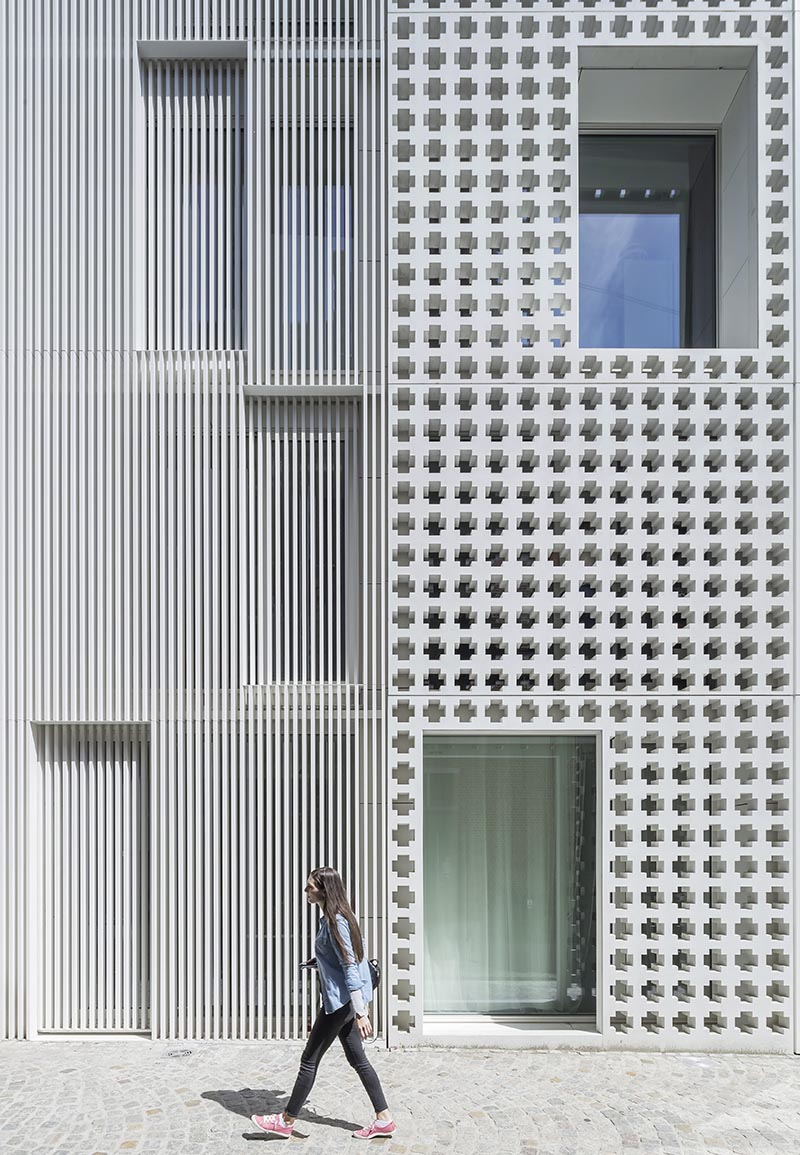 At night, the light from within the apartments highlights the pattern and helps to create a shadow effect.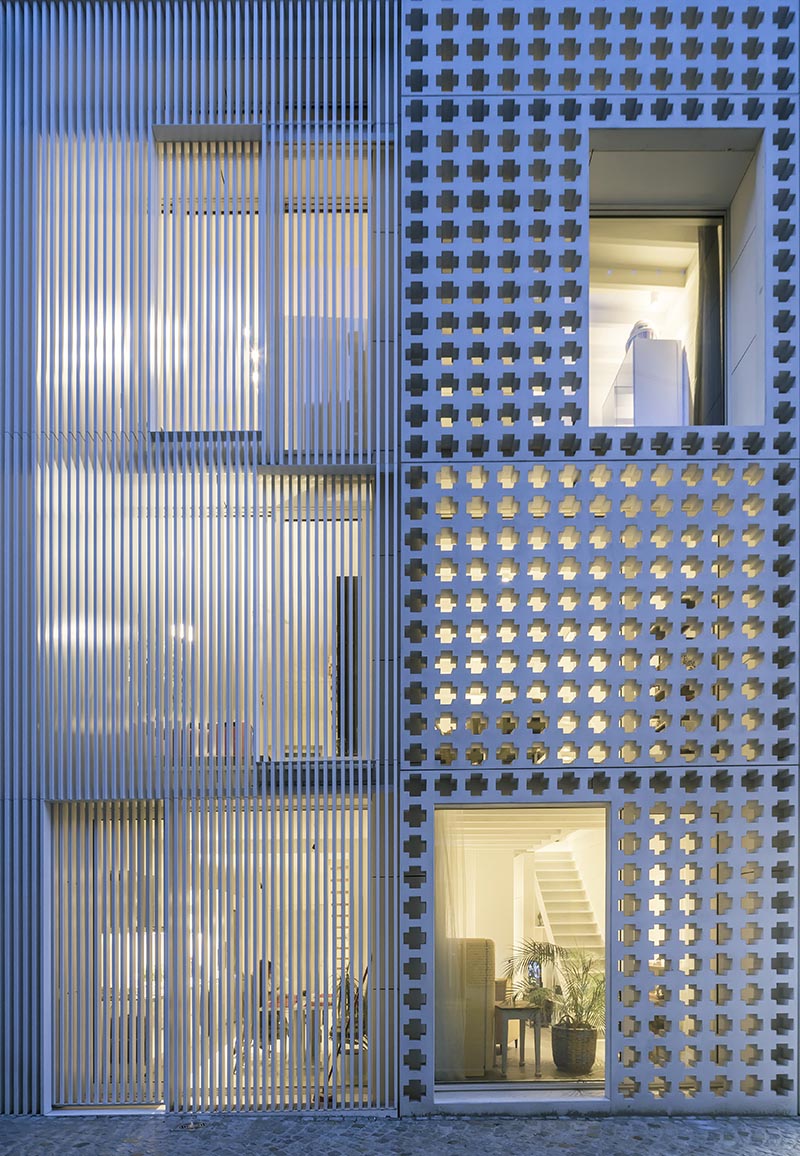 Inside the building, the cross pattern allows the natural light to travel through, but at the same time provides privacy from people passing by.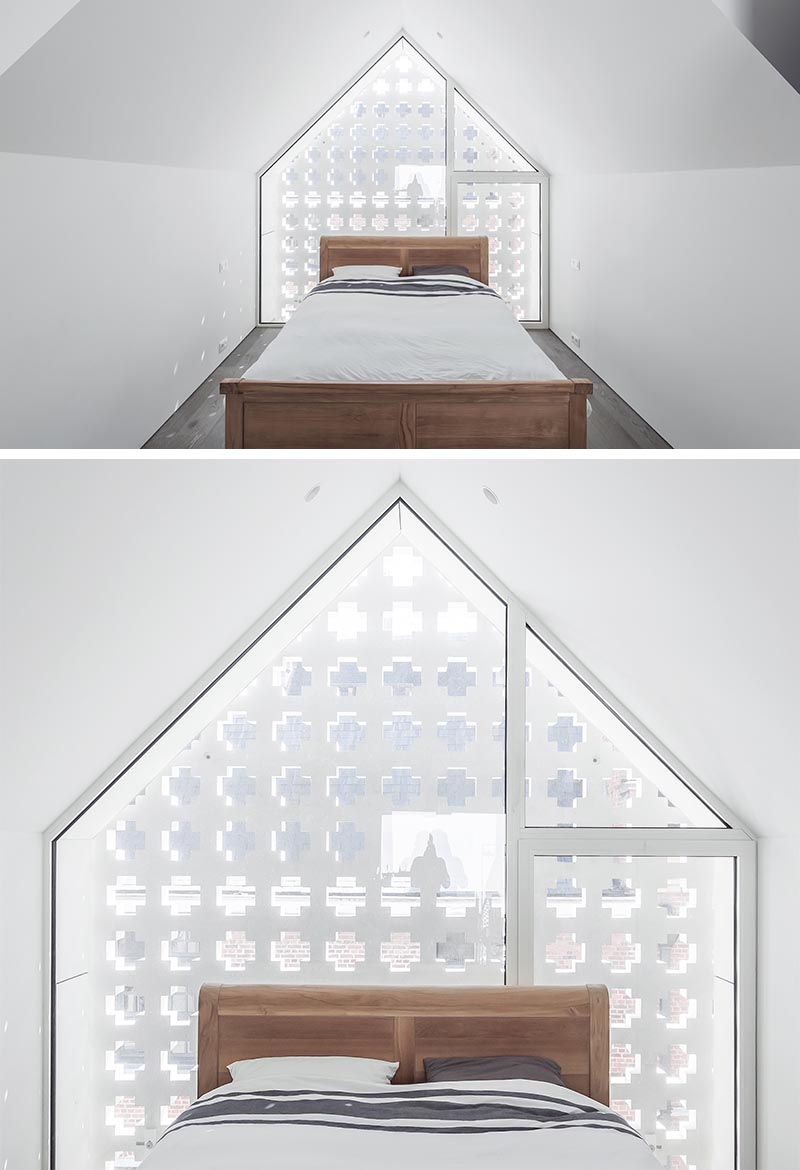 Photography: Sergio Pirrone | Architect: dmvA | Lead architects: David Driesen, Tom Verschueren, Gert-Jan Schulte, Emilie Dorekens | General contractor: Van Poppel | Structural engineer: Util | Safety coordination: Macobo