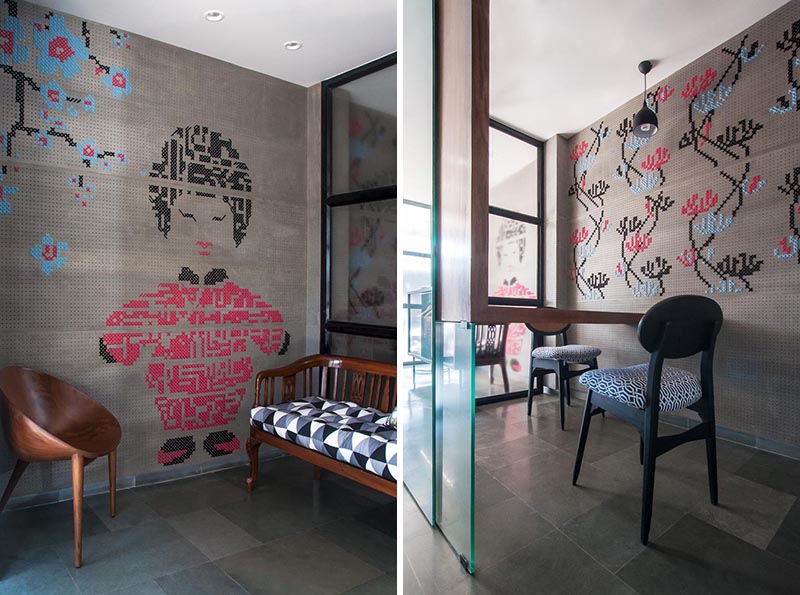 When MuseLAB was tasked with designing an interior for a shop in busy Bhendi Bazaar, they decided to add colorful embroidered walls.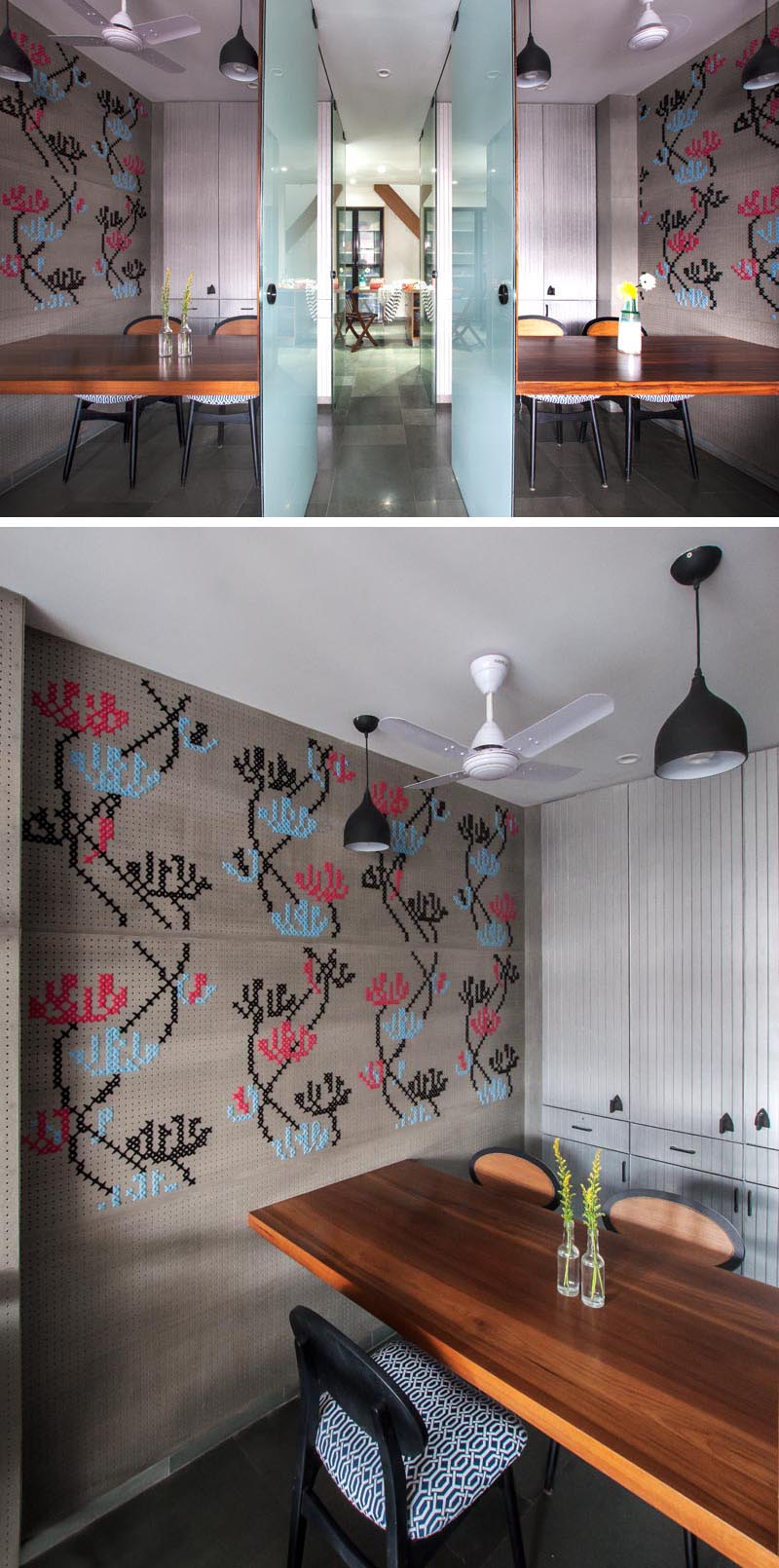 The structure of the building is old and the walls were fragile, so the designers reinforced the ceiling beams and wrapped the lower level walls with perforated sheets and added the cross-stitched patterns to create wall art.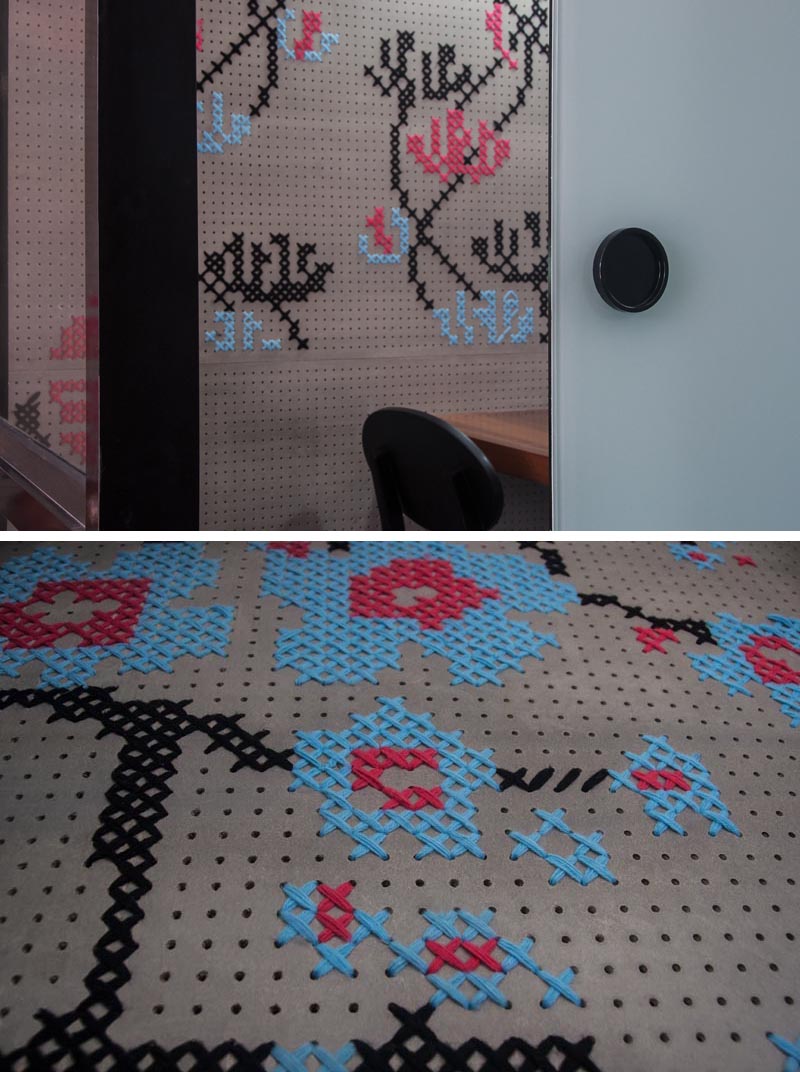 Drawing inspiration from Japanese design, the inclusion of the cross-stitched pattern is a nod to the oldest form of embroidery, while the bright colors and subject matter allow the wall murals to stand out without overpowering the interior.