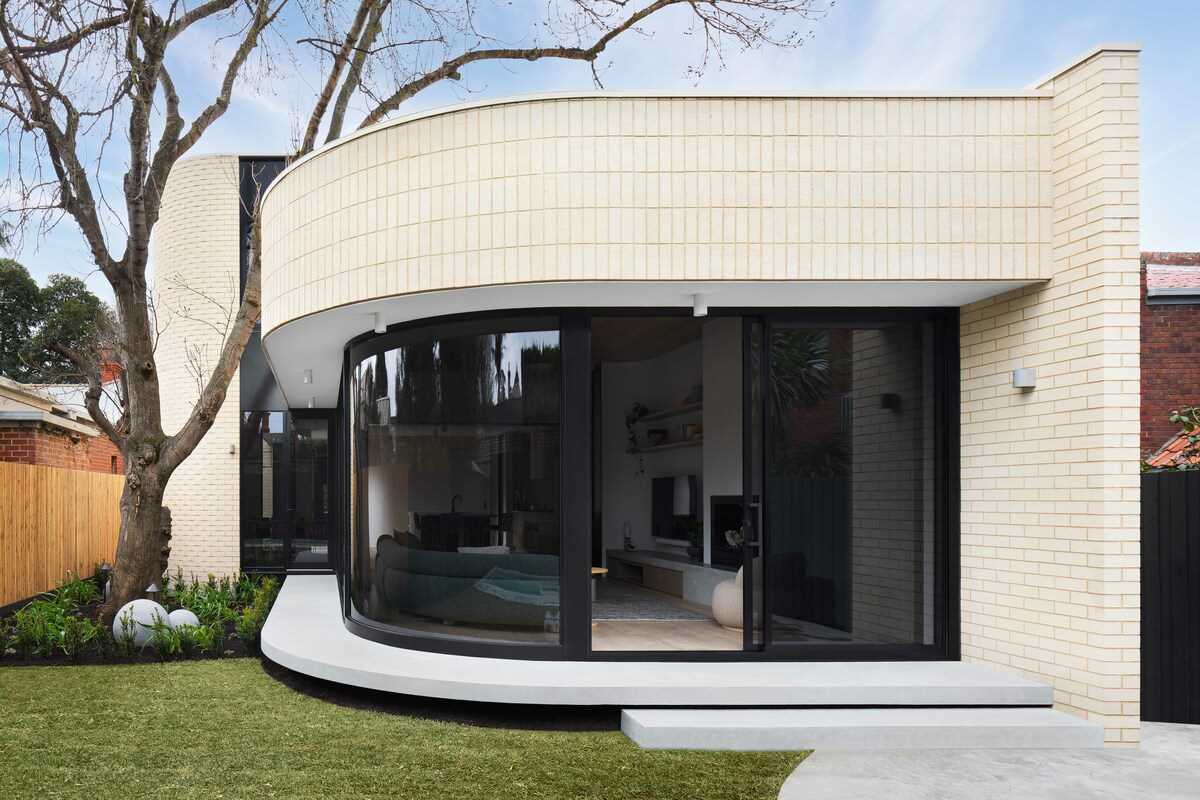 Australian architecture firm Bryant Alsop has shared photos of a home remodel they completed for a run-down home in Victoria, that includes a new contemporary addition with a curved wall.
From the front of the home, there's a glimpse of the new addition that's located at the rear of the home.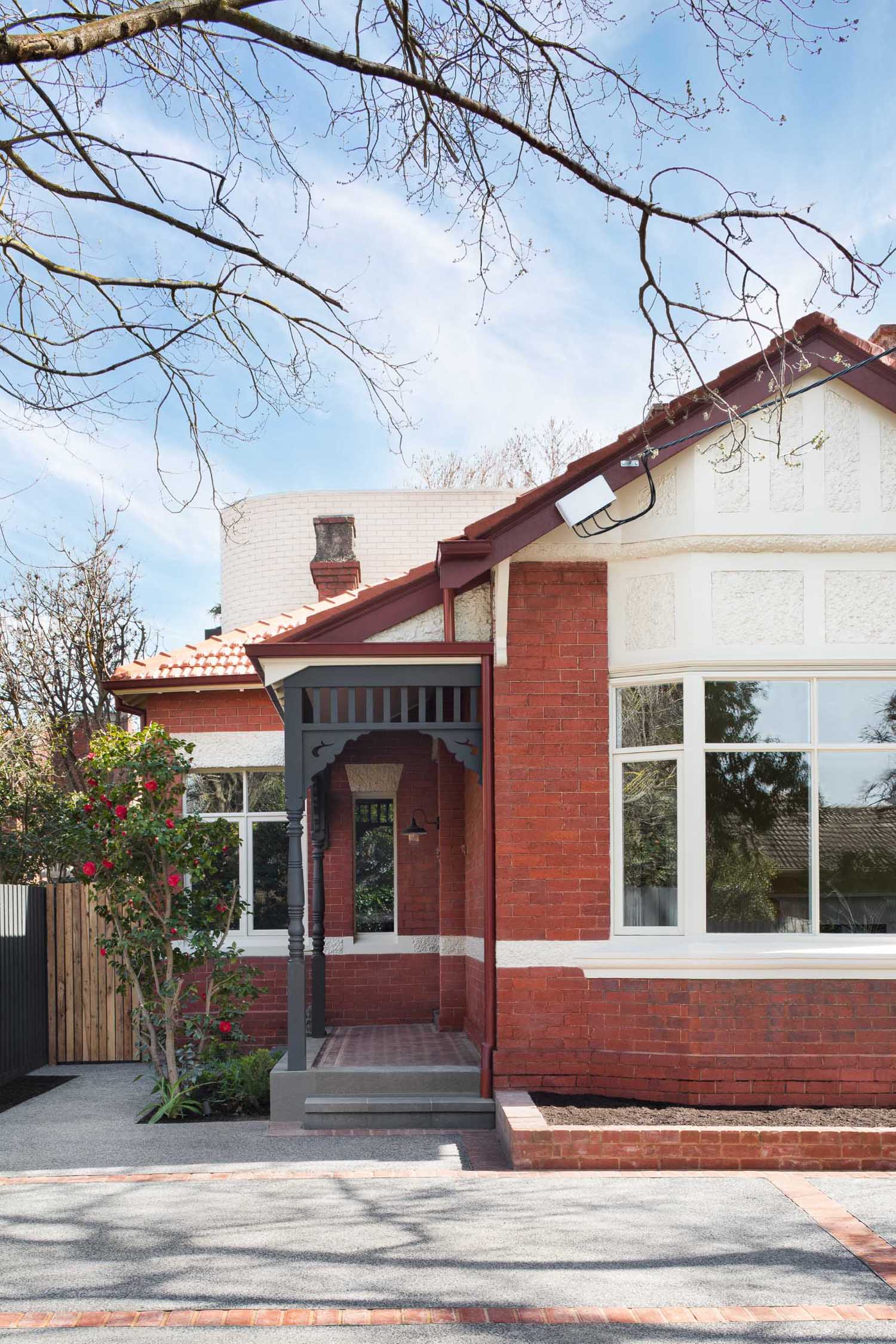 The addition has been built using light brick which contrasts the dark windows and their black frames.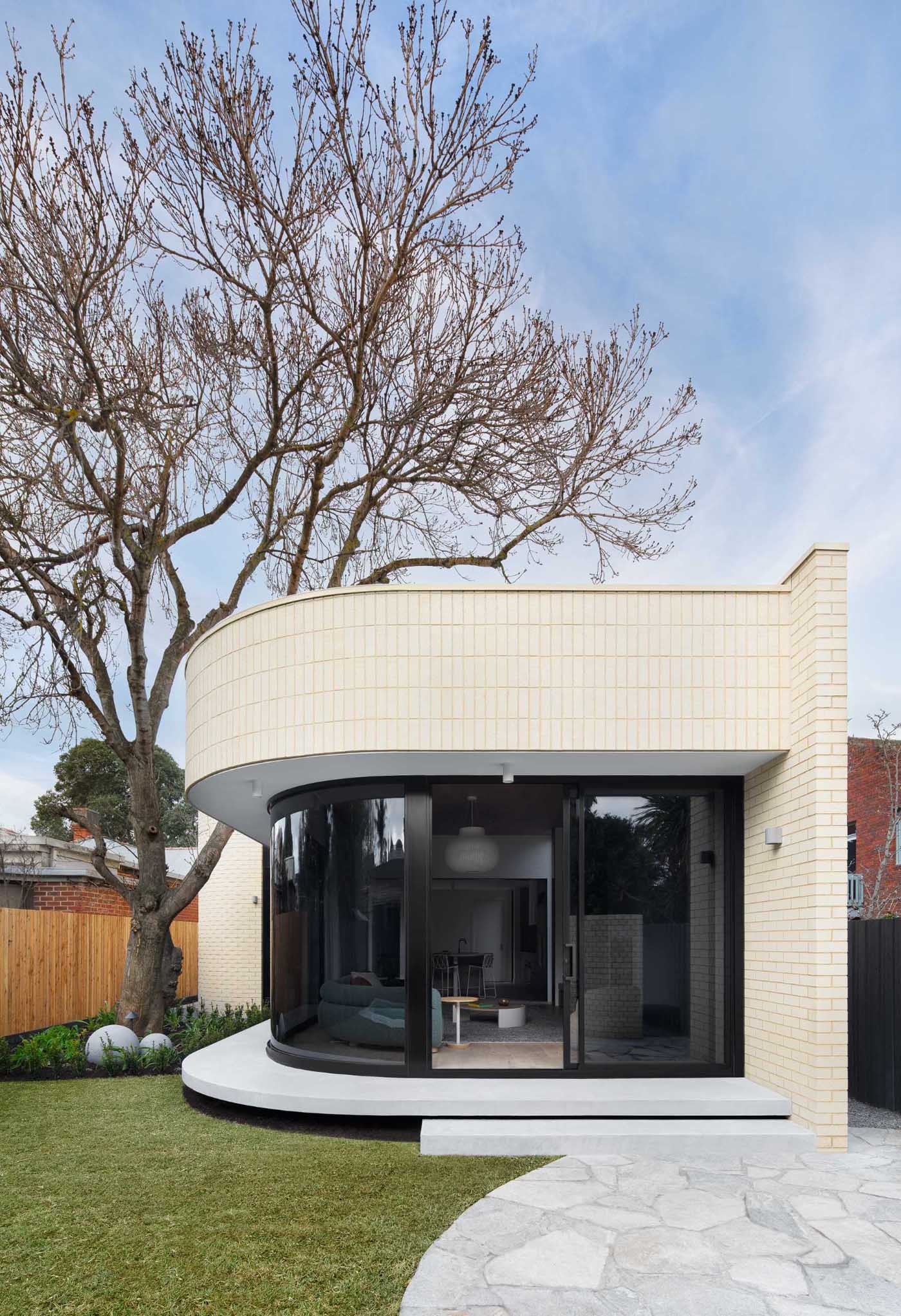 The concrete steps that connect the interior to the exterior, curve around the addition and run along the side of the home.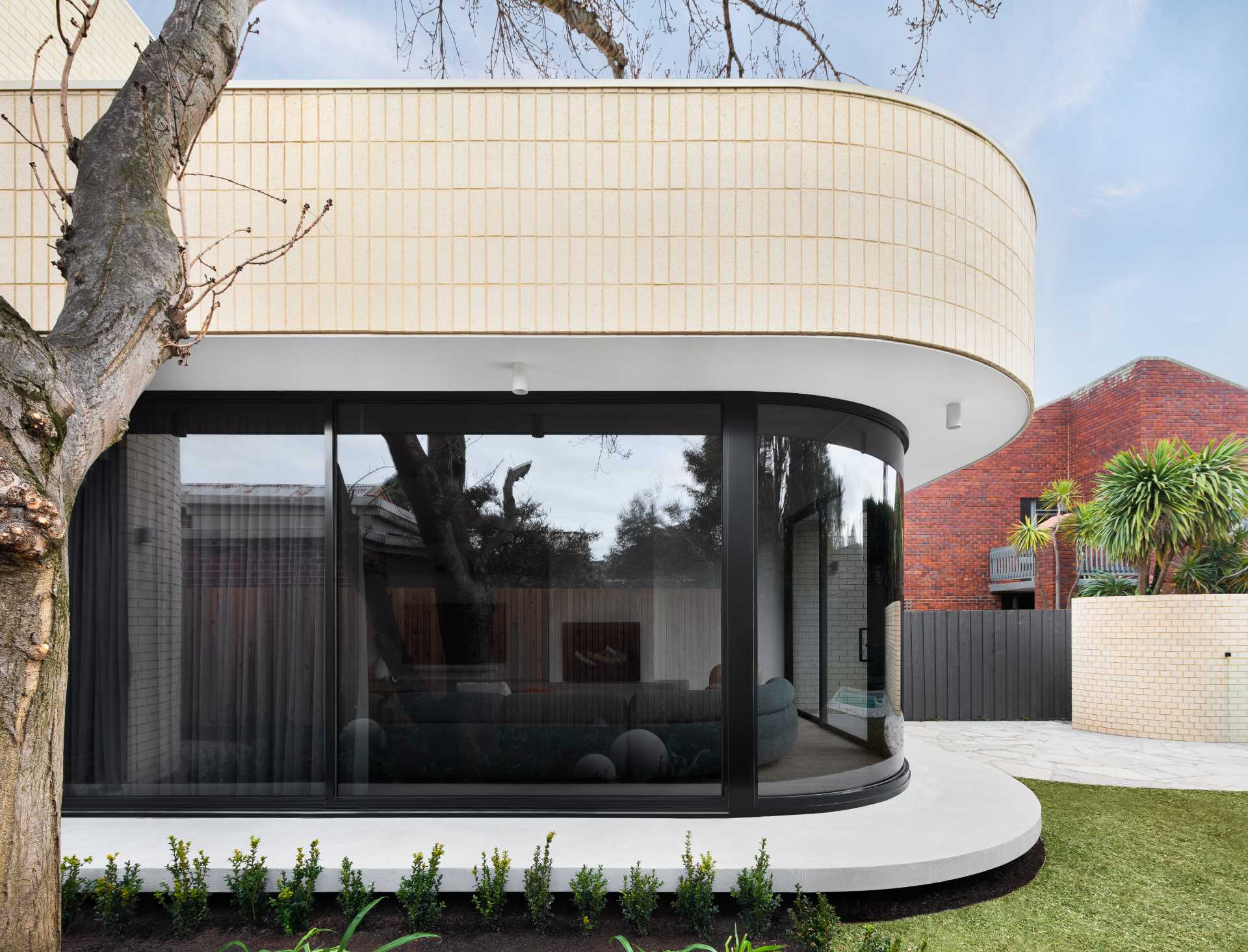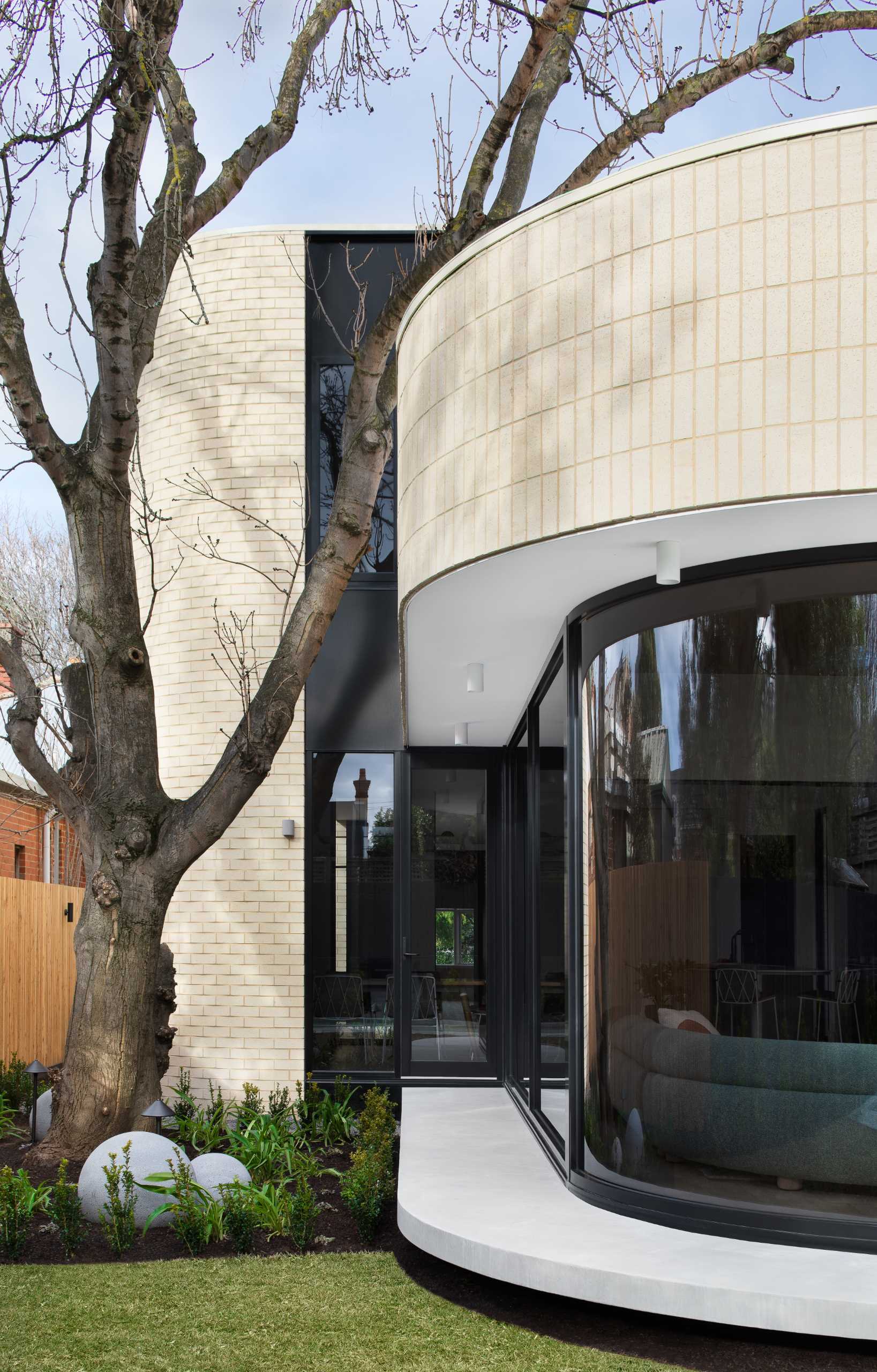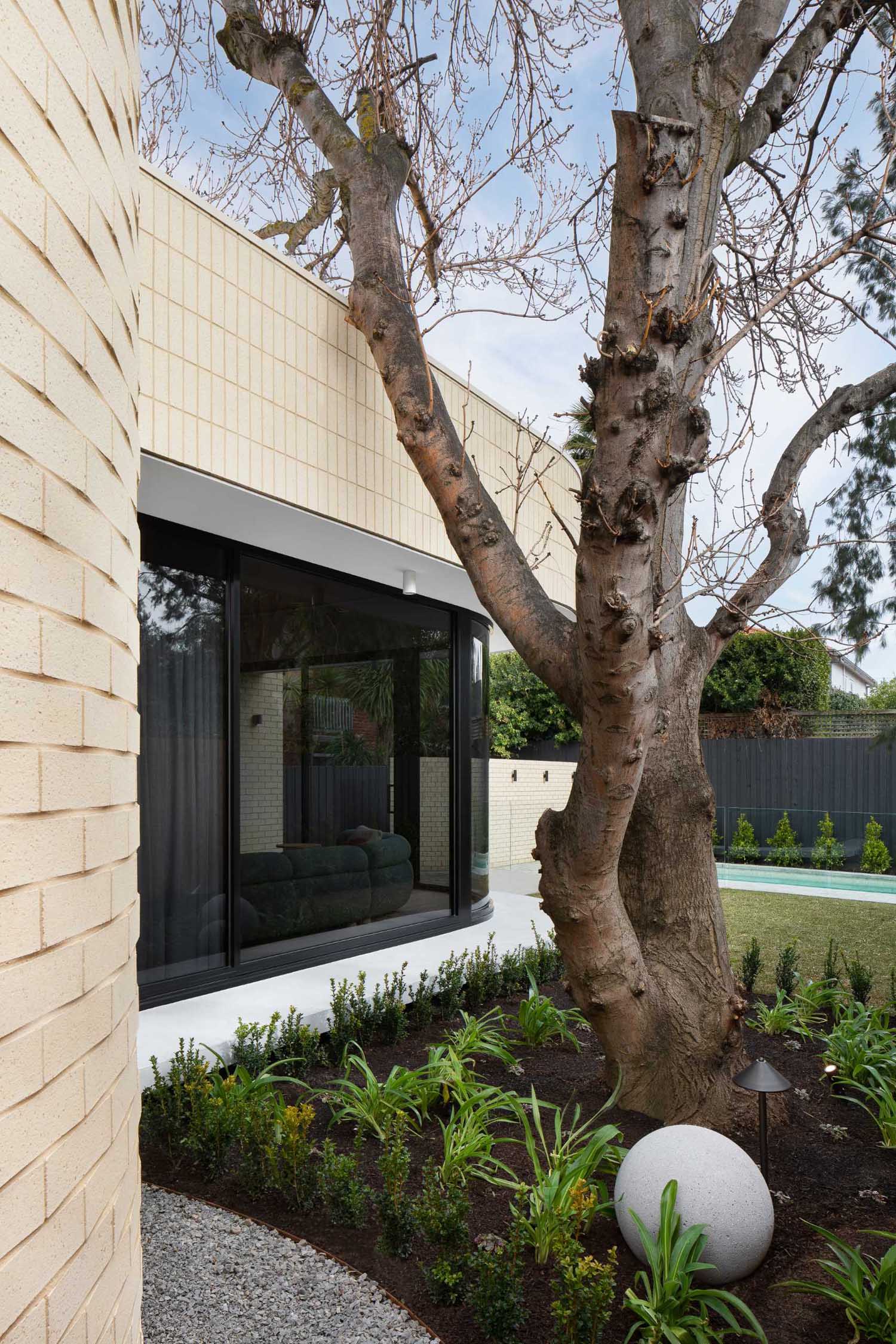 The addition has also been designed so that there's a somewhat hidden outdoor space furnished with a wood bench.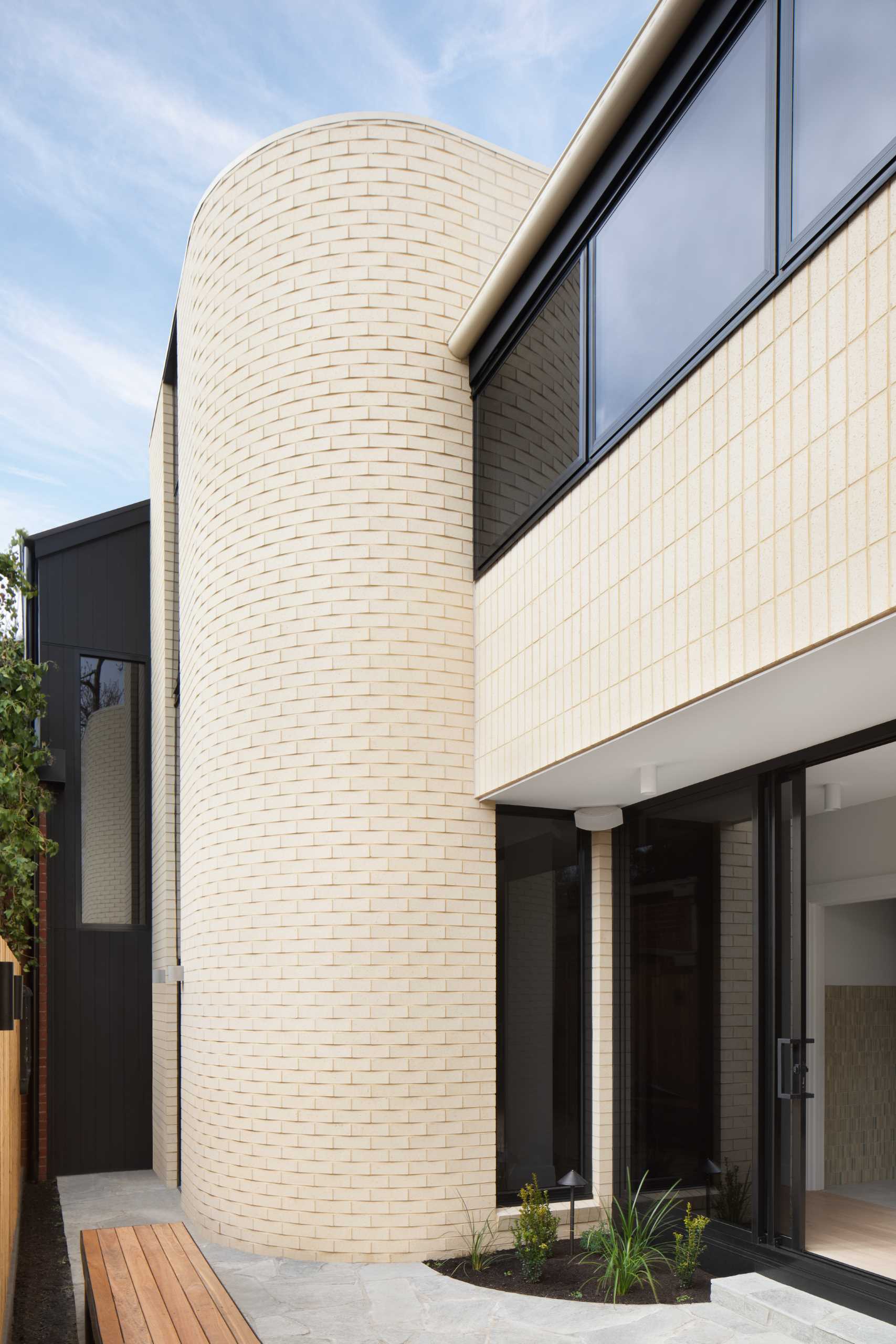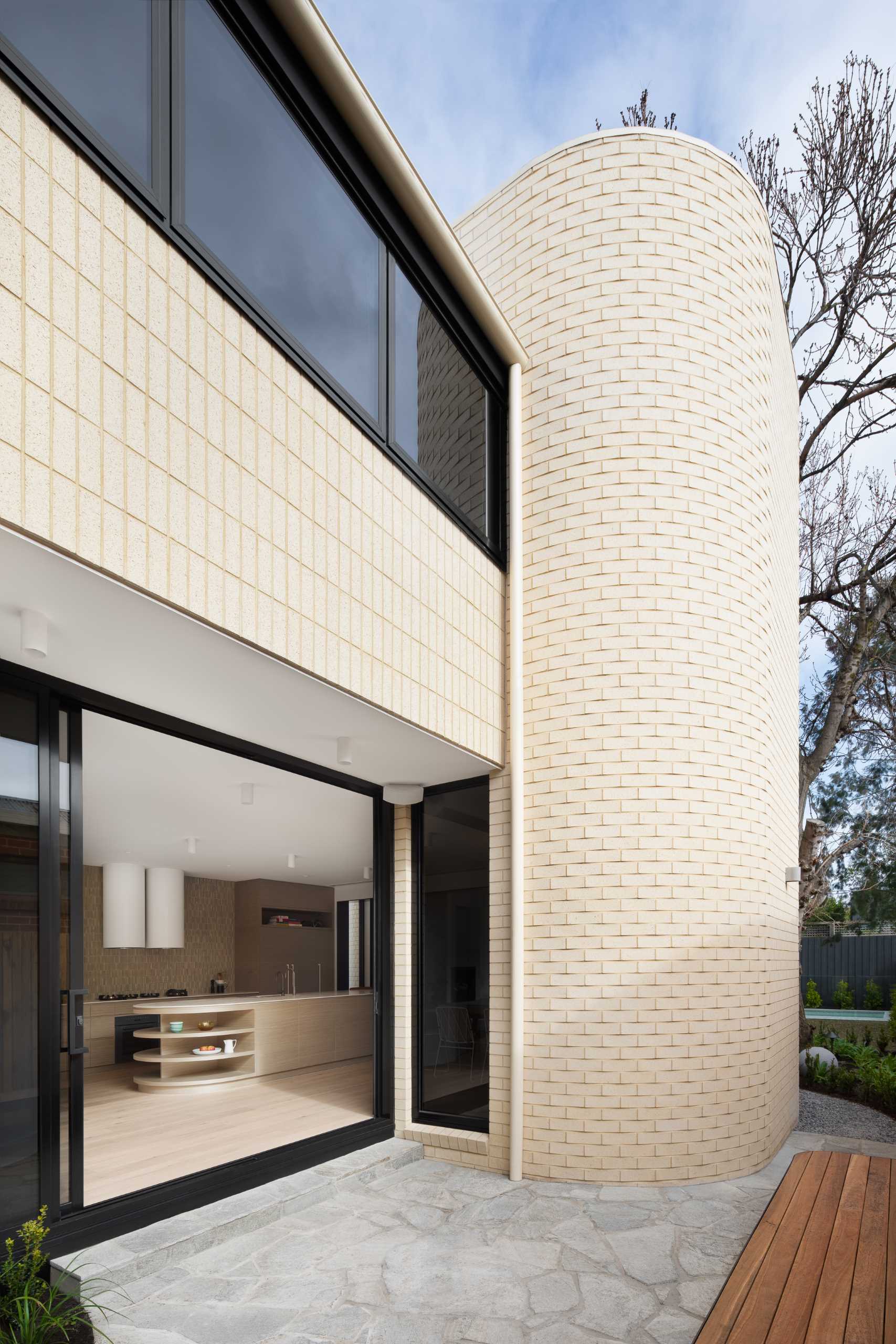 Here, you can see how the new addition connects with the original red brick home, as well as small windows that run between curved sections of the exterior.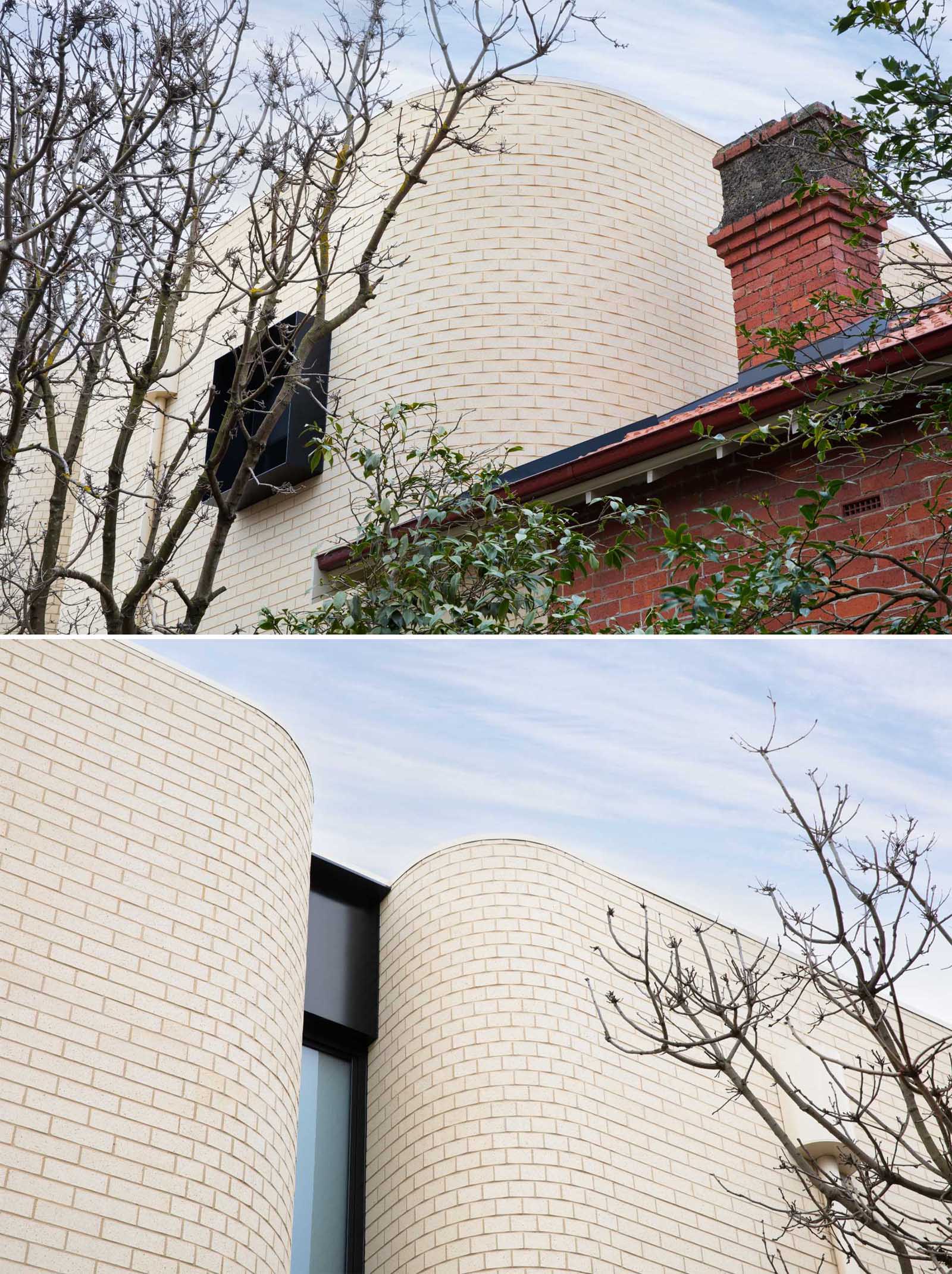 Inside, there's the living room which is filled with natural light from the windows that curve around the addition. The wood ceiling complements the wood floor and floating shelves, softening the interior. The living room also includes a fireplace with a hearth that travels along the wall and includes a storage cabinet.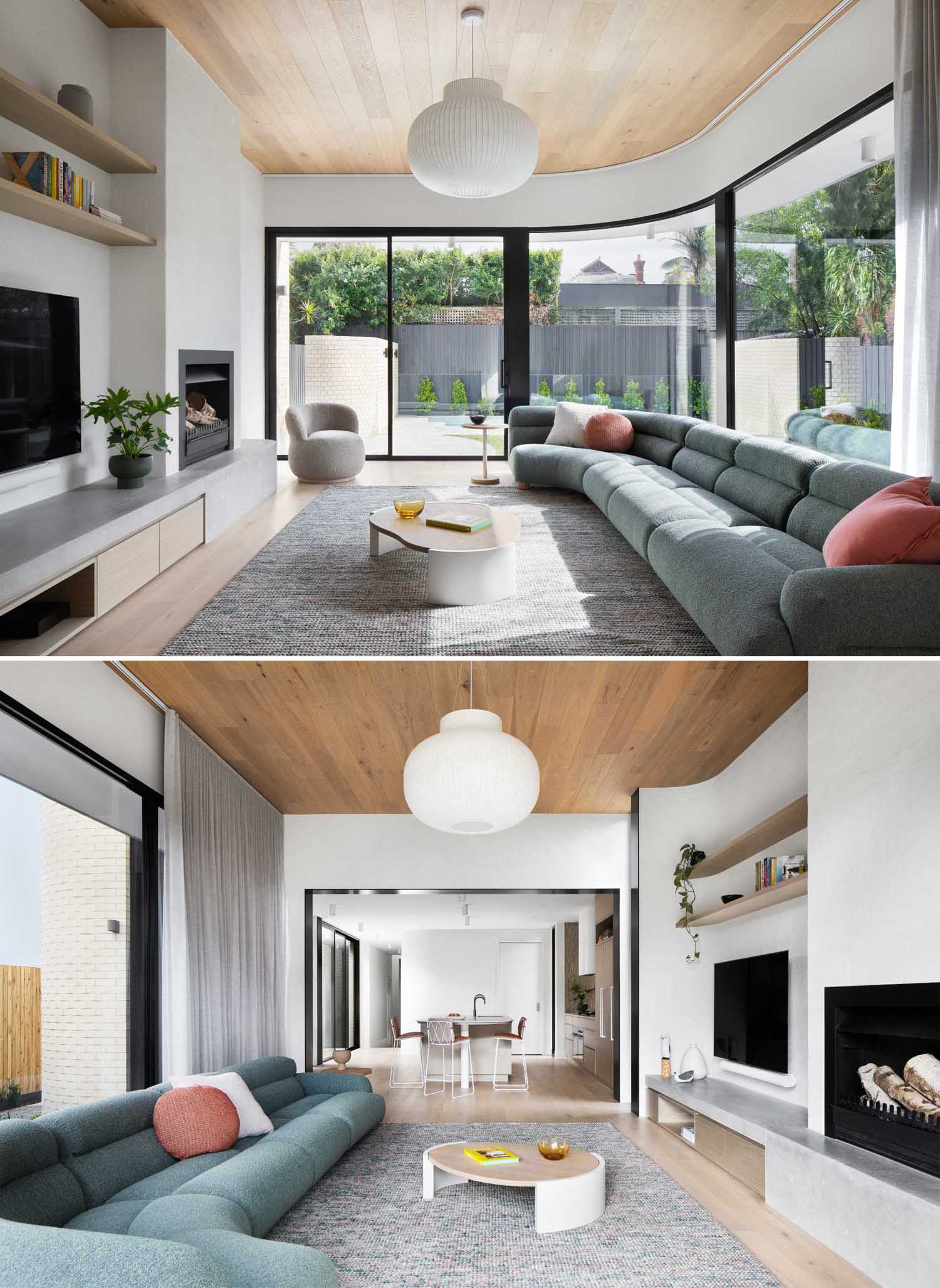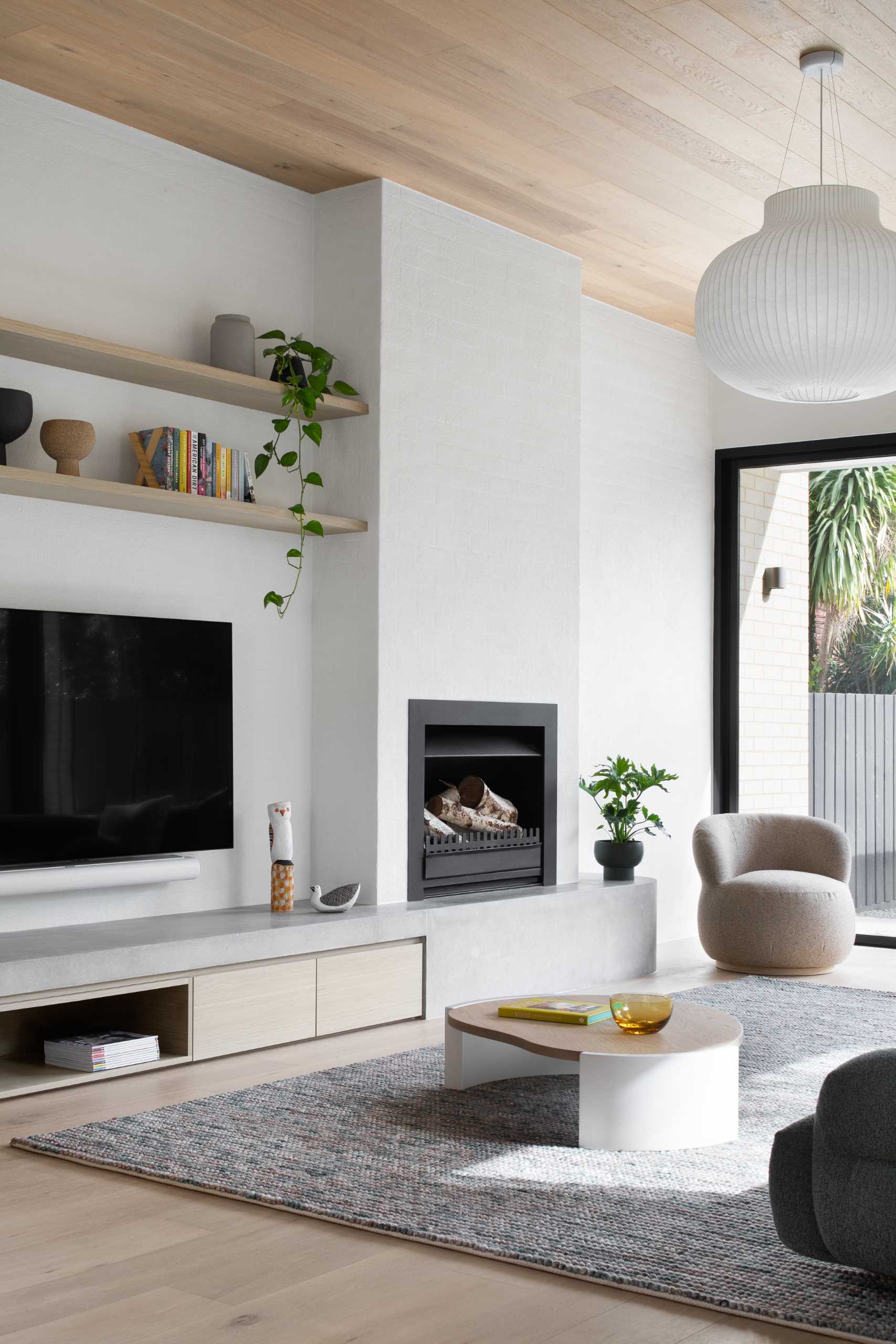 The kitchen is located next to the living room and features a tiled wall, wood cabinets, and an island with curved ends. One end is dedicated to seating, while the other has open shelving.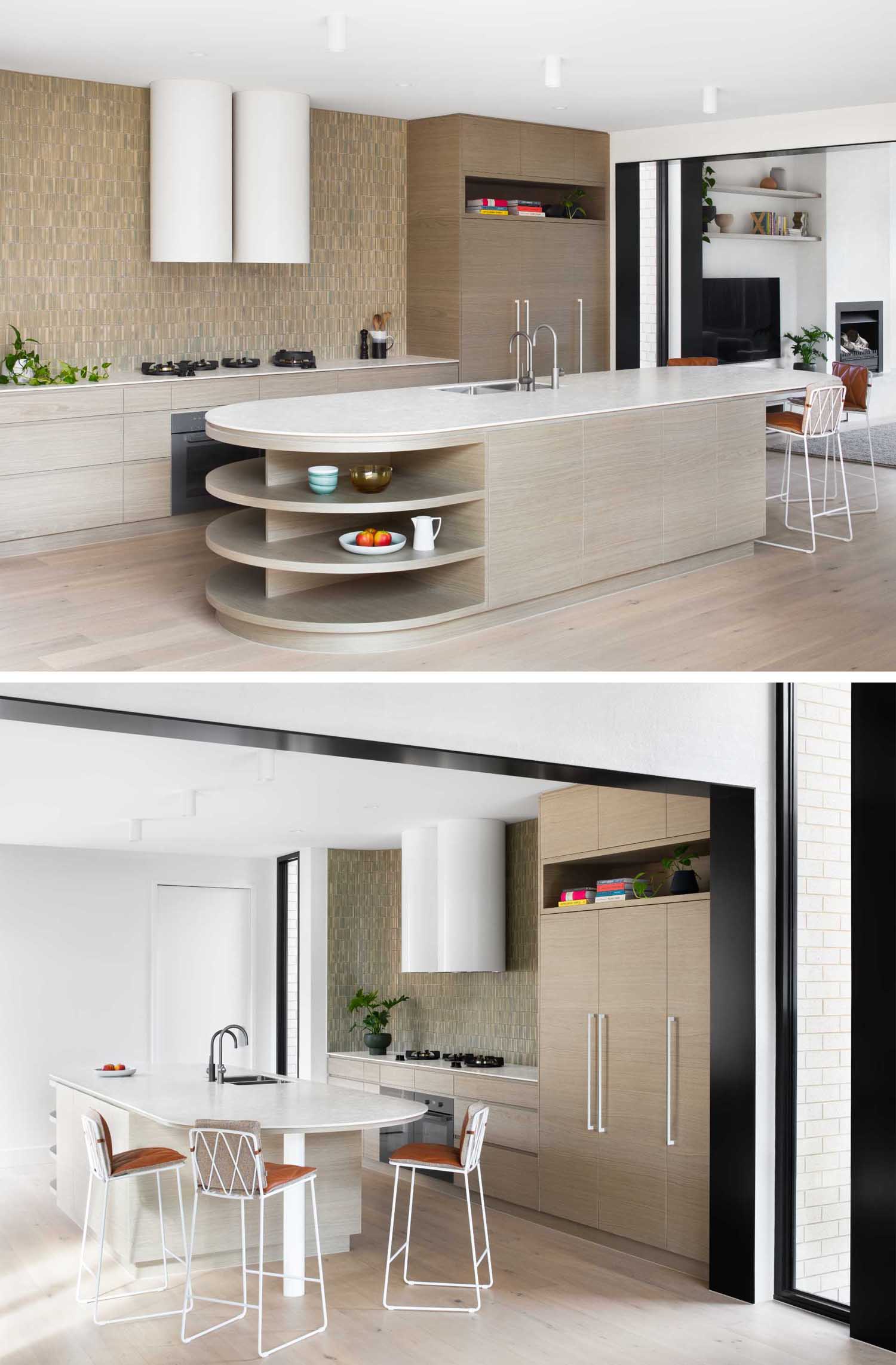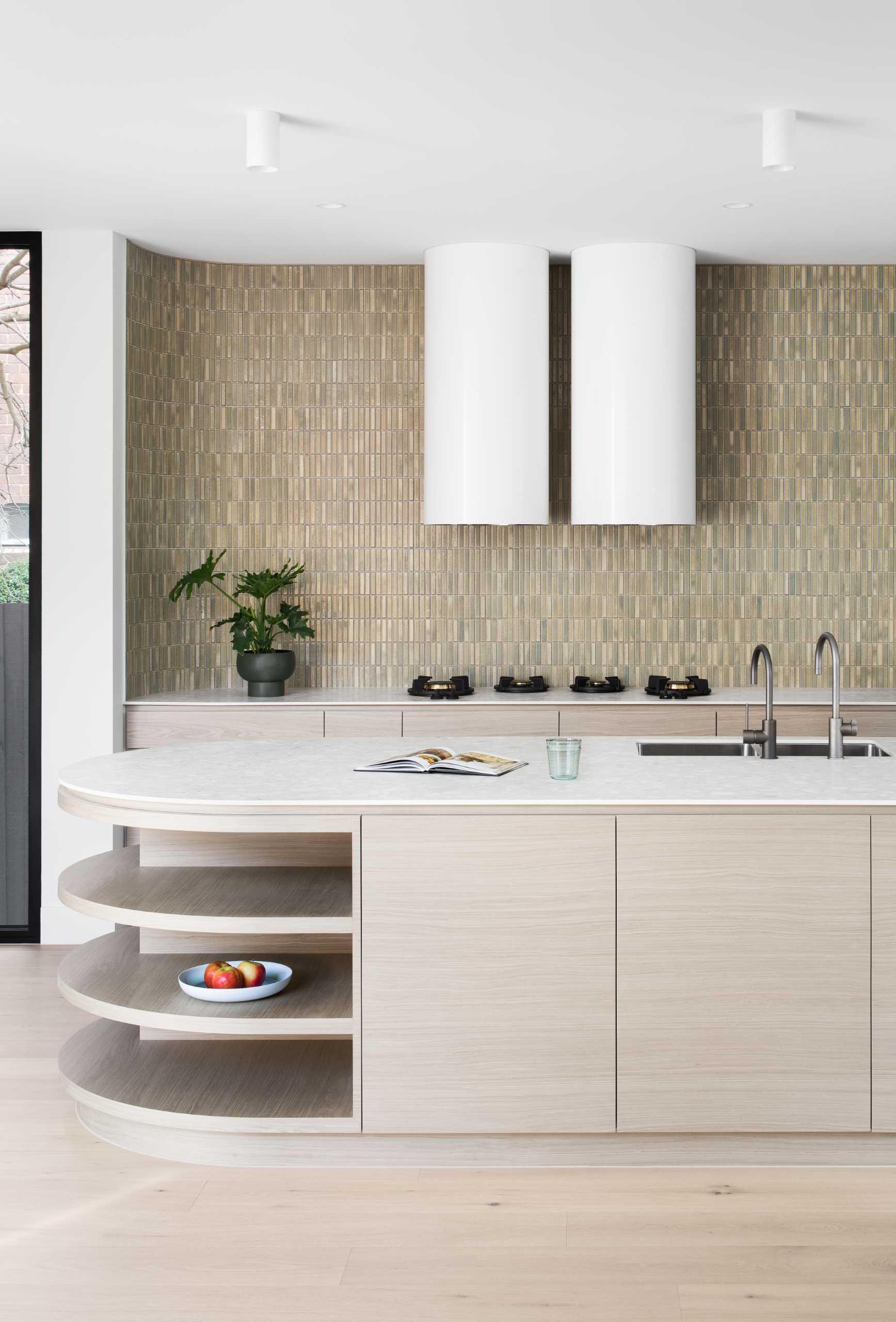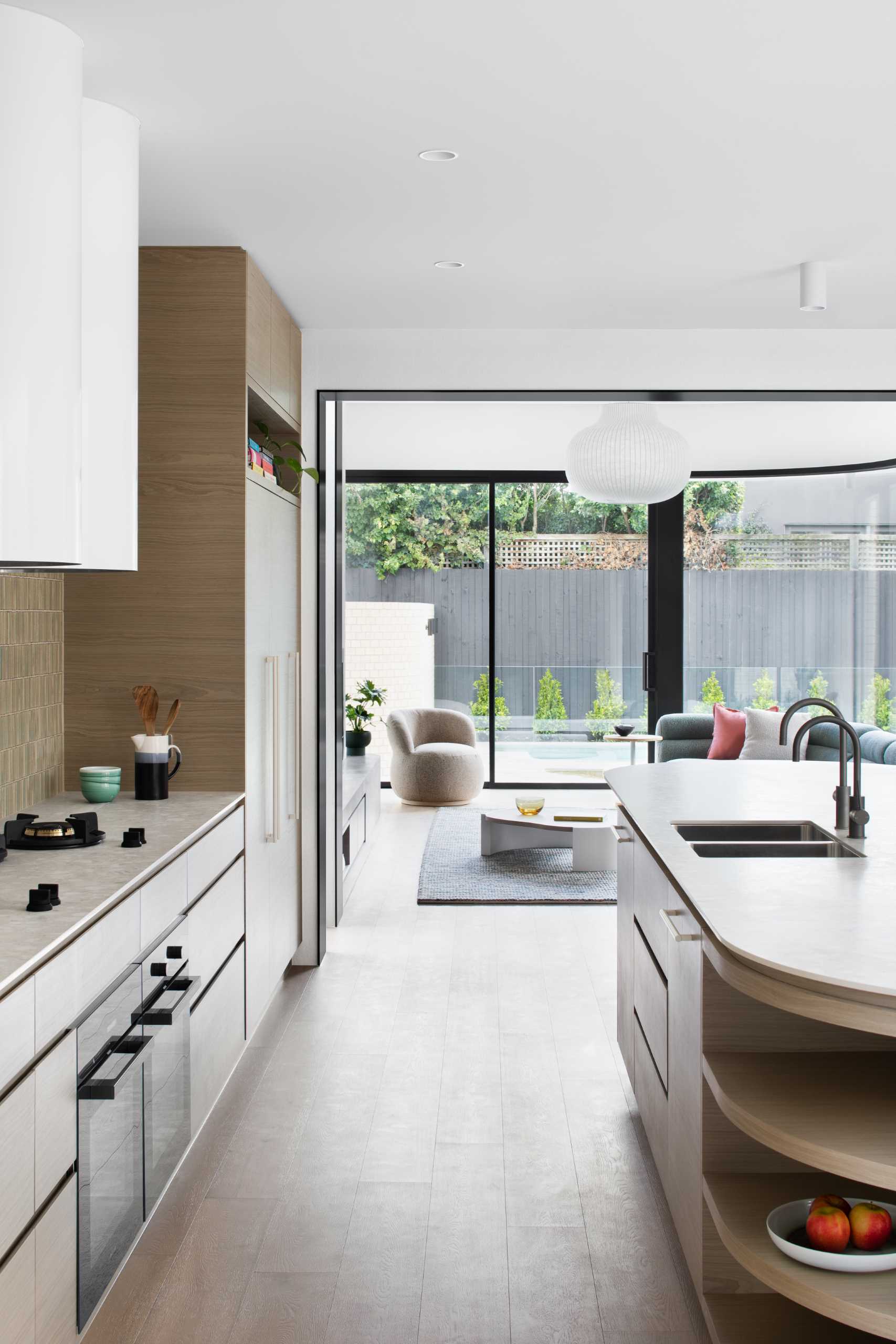 The kitchen has a view of the dining room that's located near the doors that open to the side patio.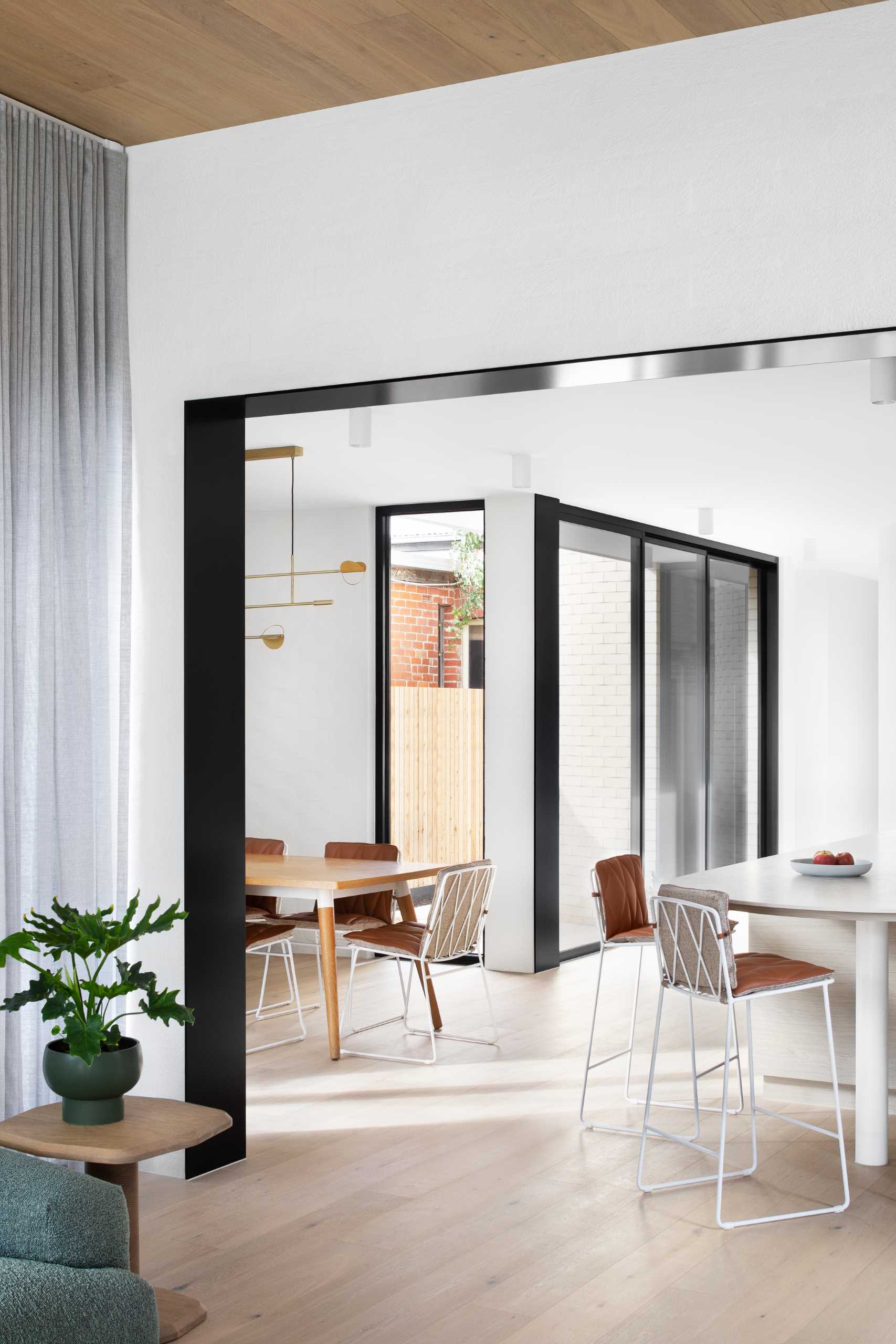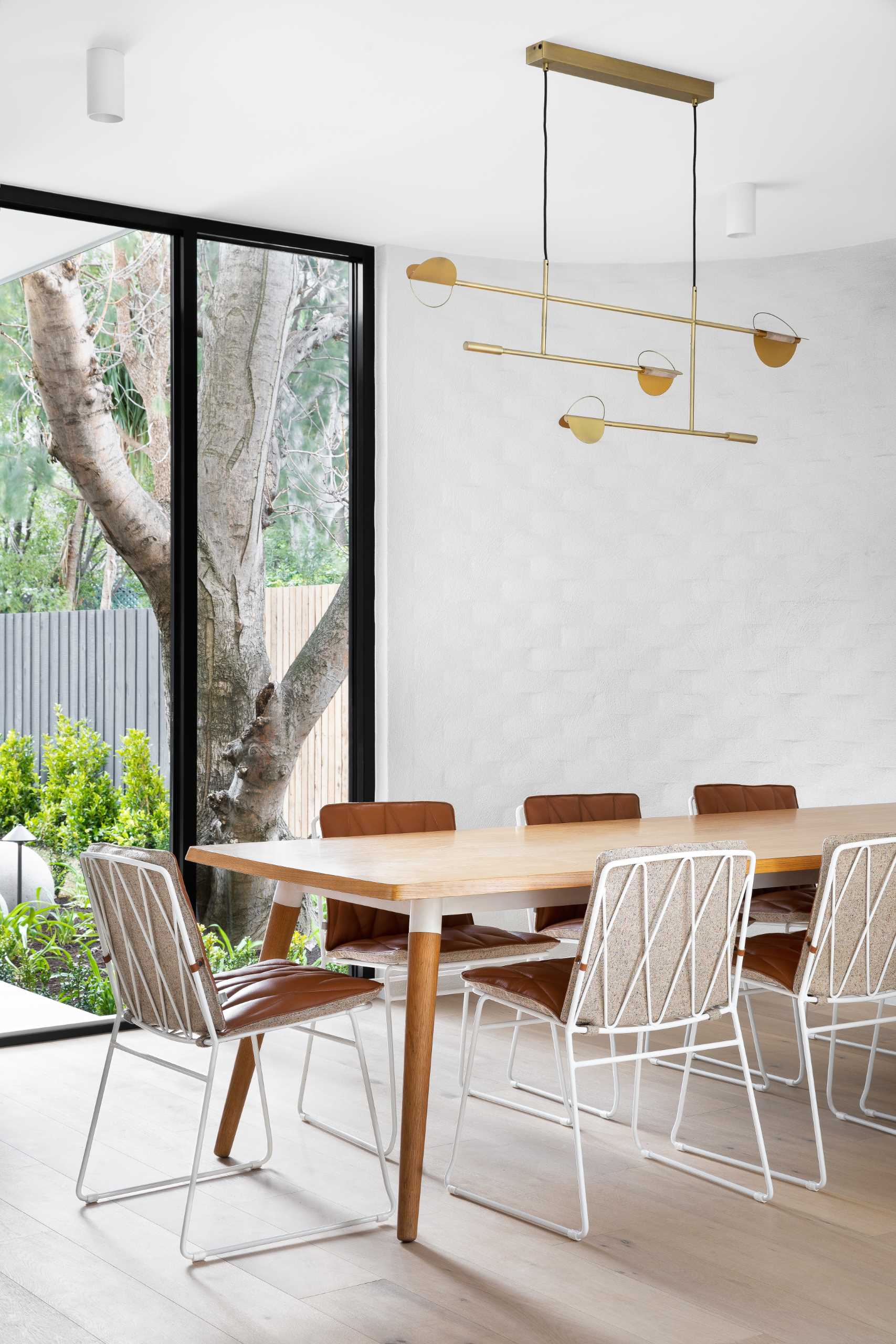 The home also received an updated bathroom that includes a teal countertop and a wood vanity,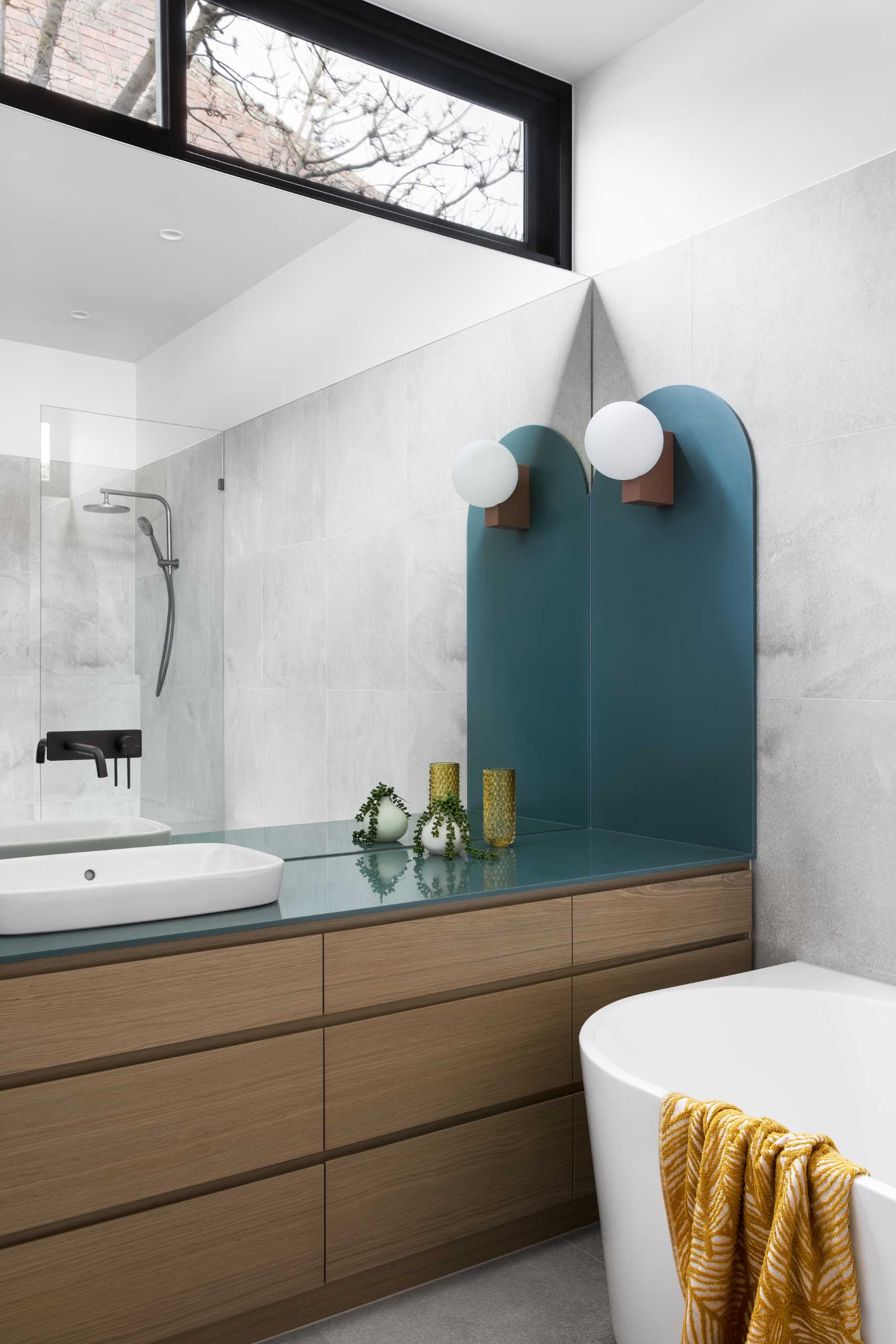 In the powder room, a floating basin is mounted below the mirror and has small rectangular tiles that cover the lower part of the wall.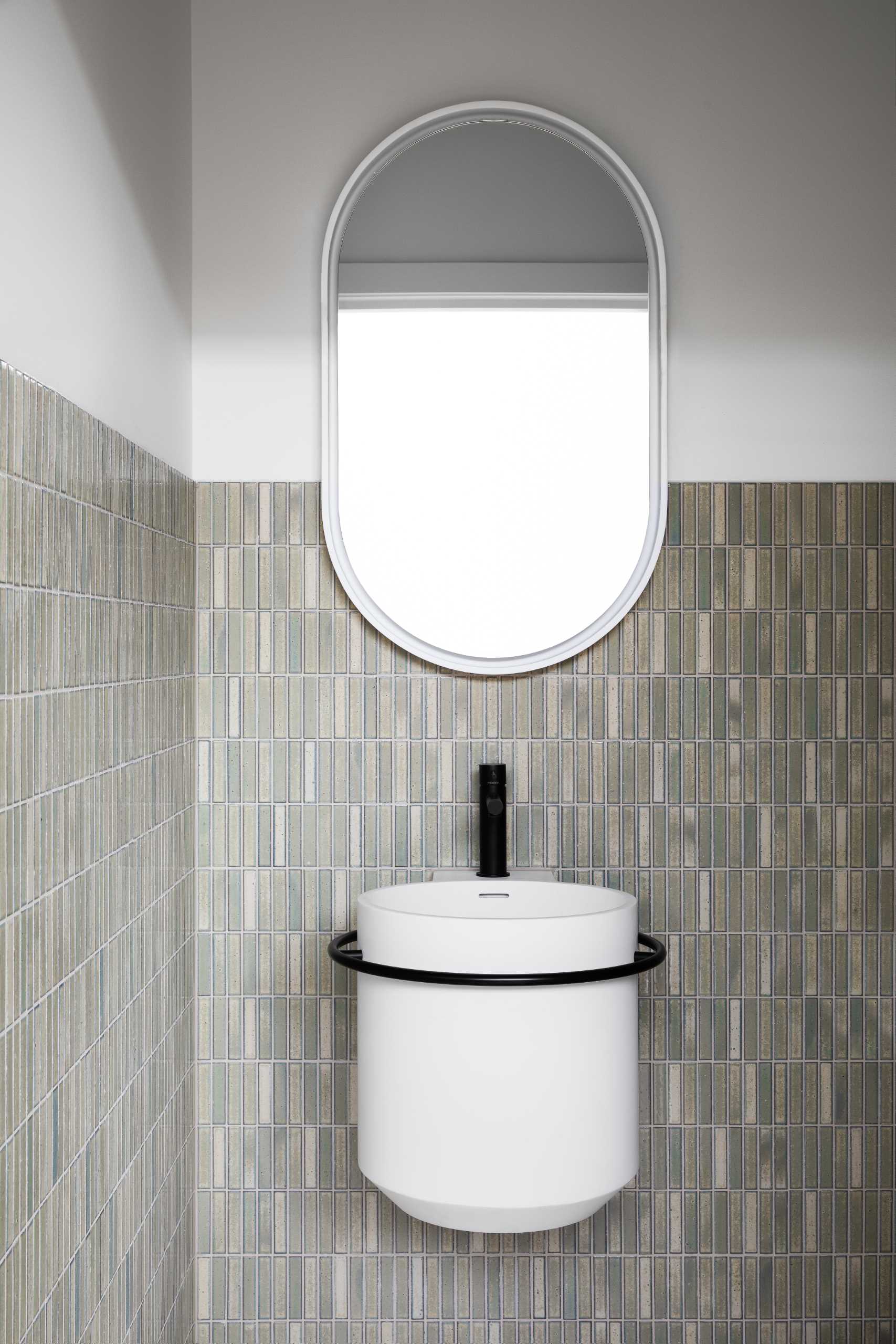 Here's a look at the floor plan of the home, showing the new rear addition.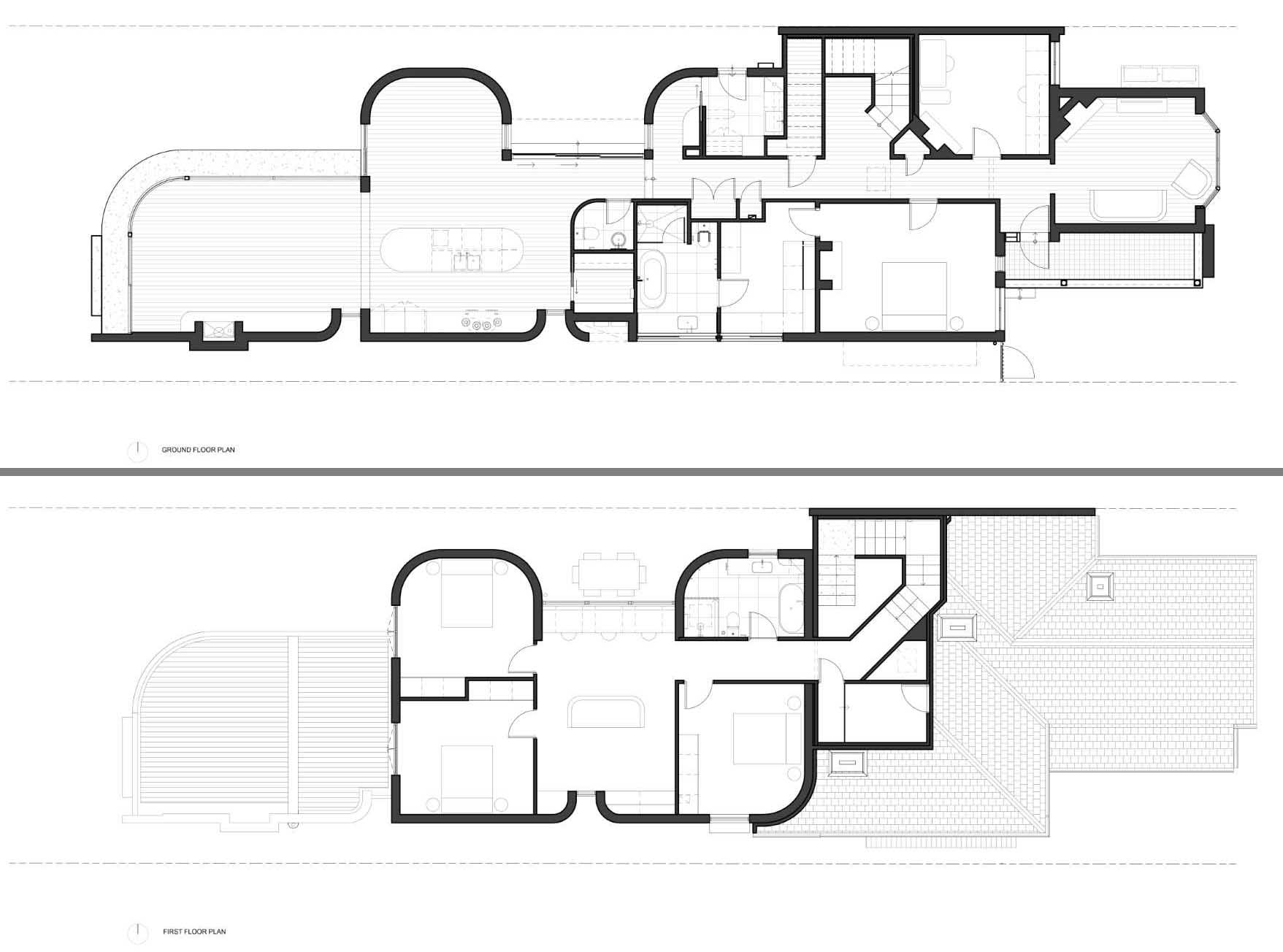 Photography by Emily Bartlett | Architecture firm: Bryant Alsop (Sarah Bryant and Tom Minifie)