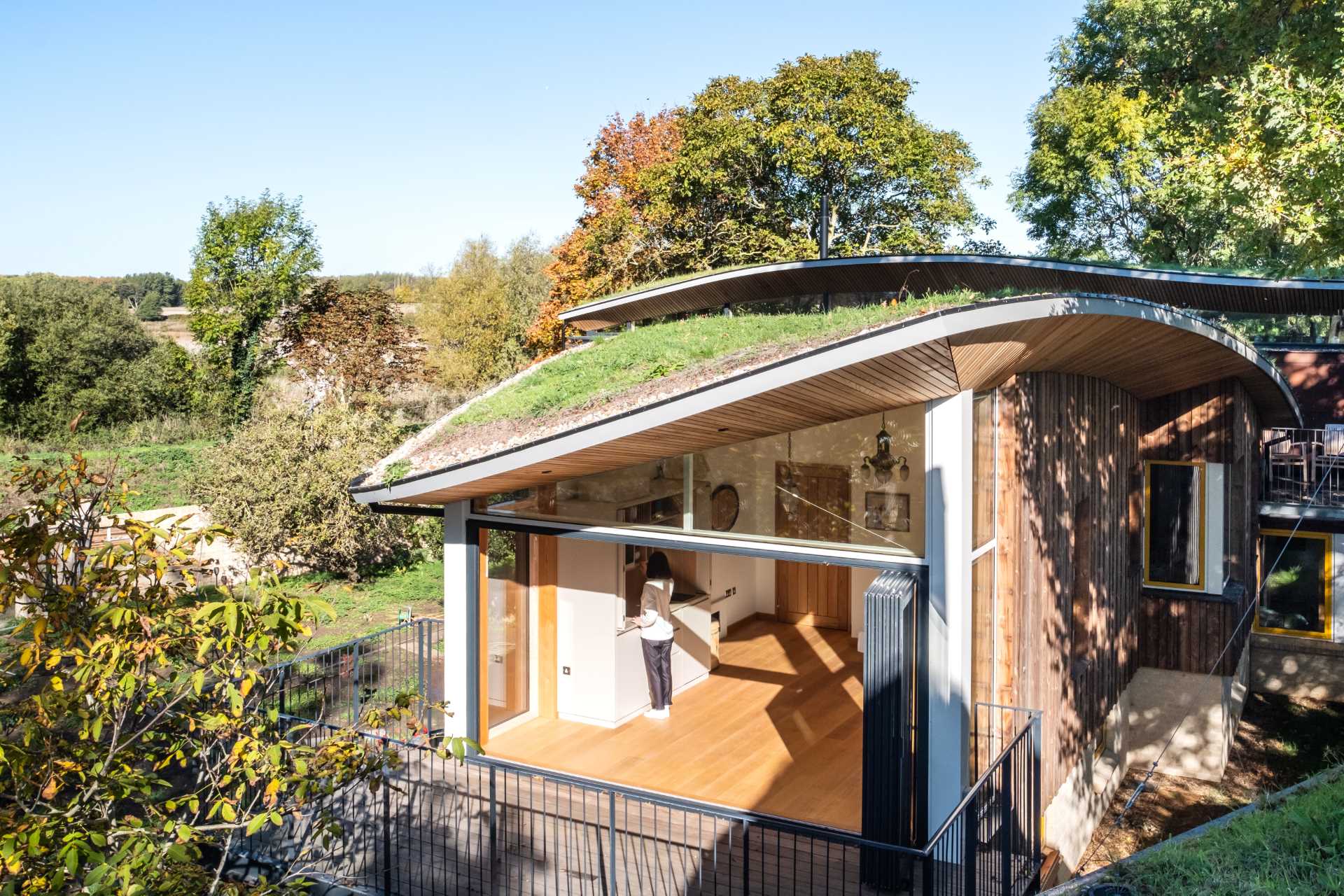 MAP Architecture has shared photos of a contemporary cabin they completed in Suffolk, England, that's located adjacent to the creek and reedbeds within an Area of Outstanding Natural Beauty (AONB) and Site of Special Scientific Interest (SSSI).
The 'Creek Cabin', with early stages designed by Jon Broome, started as an experiment on the possibility to create a low-impact home for future living whilst conserving the local flora and fauna.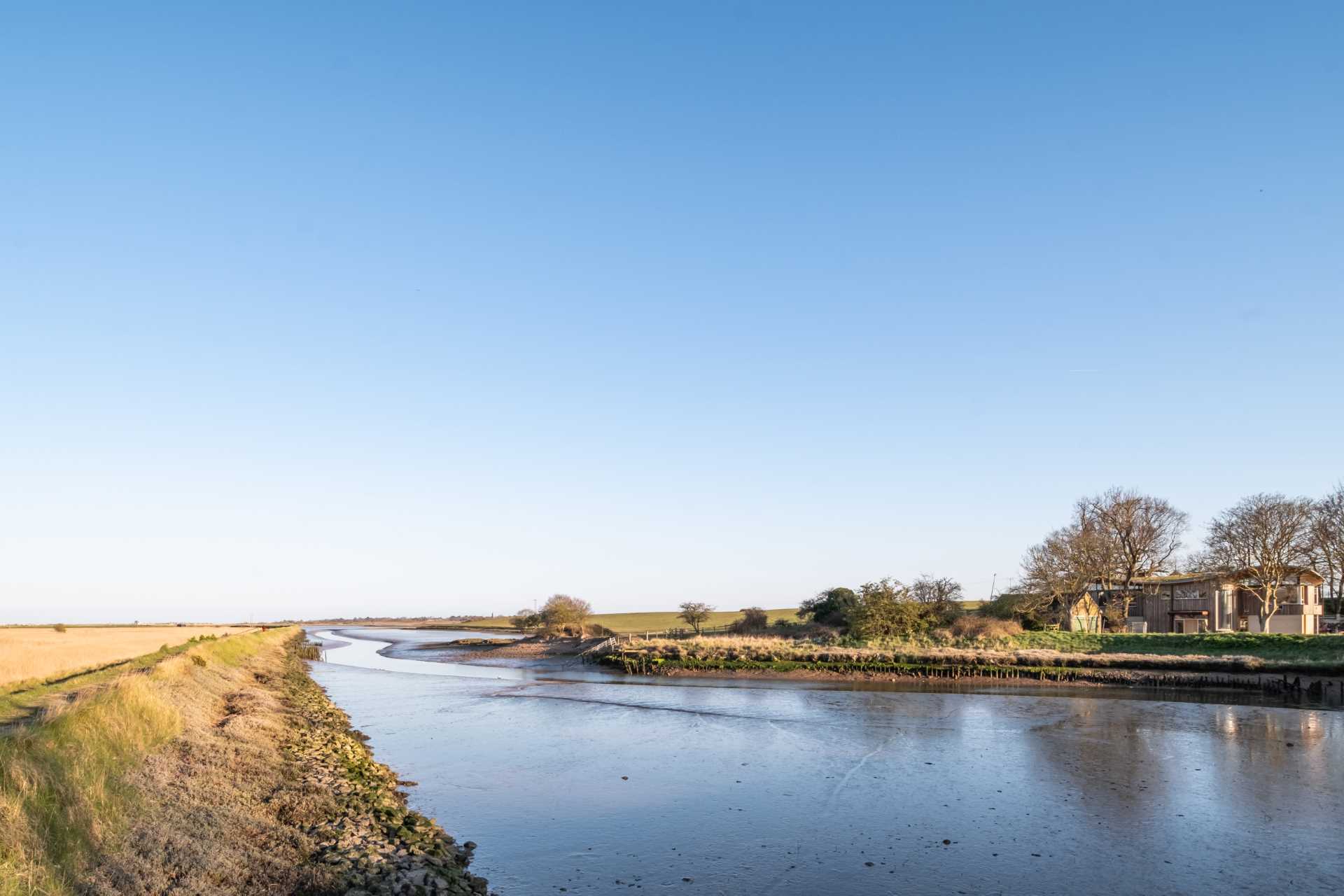 The curved roof structure was necessary in order to create a building that is in keeping with the surrounding landscape and ecology. The roof was finished with a living green roof with an integrated irrigation system.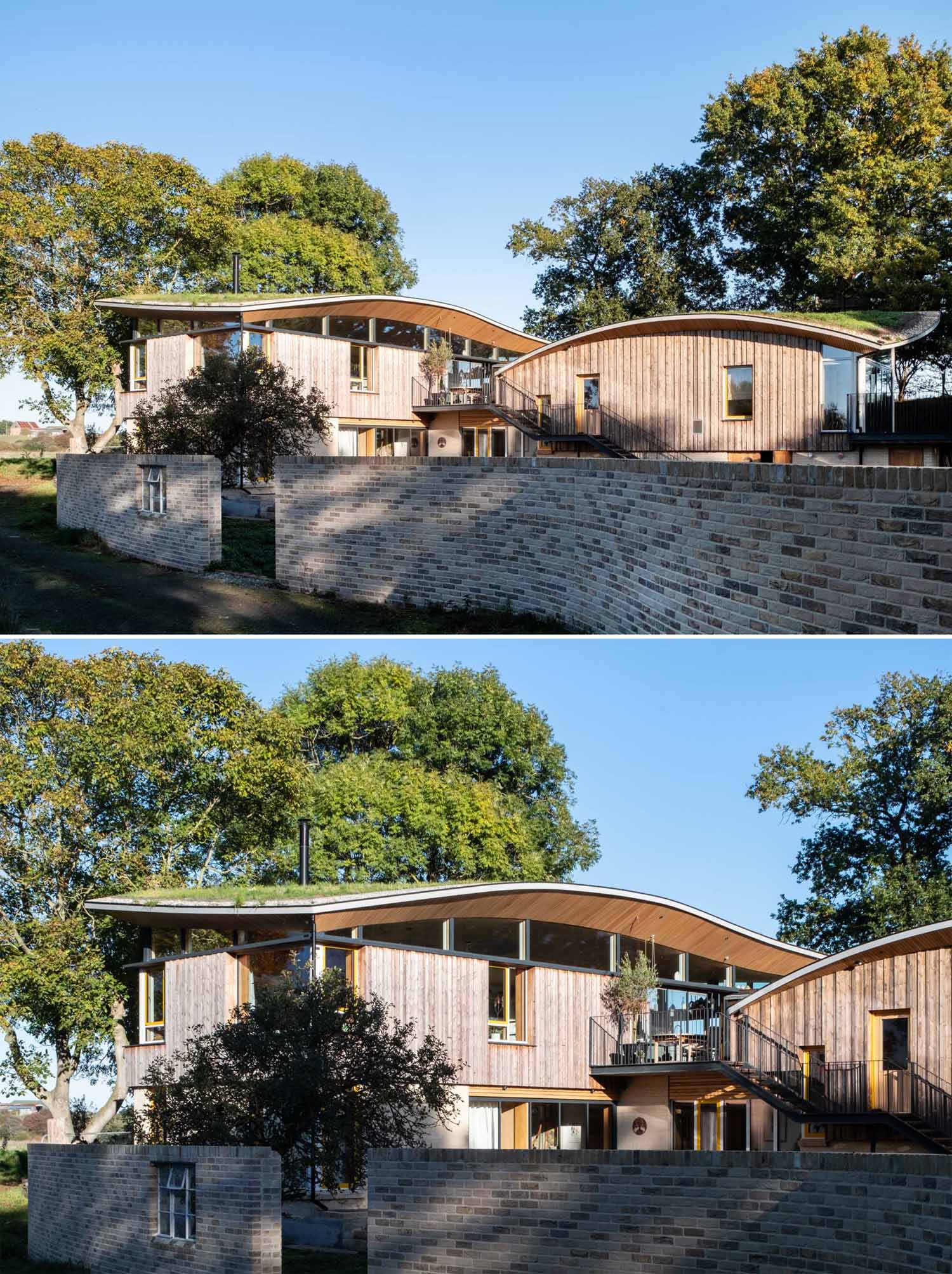 This is created using only straight sections of timber (engineered joists) to avoid an overly complex structure. The top of the timbers was boarded with three layers of 6mm ply which is easily bent to make the curved surface for the green roof.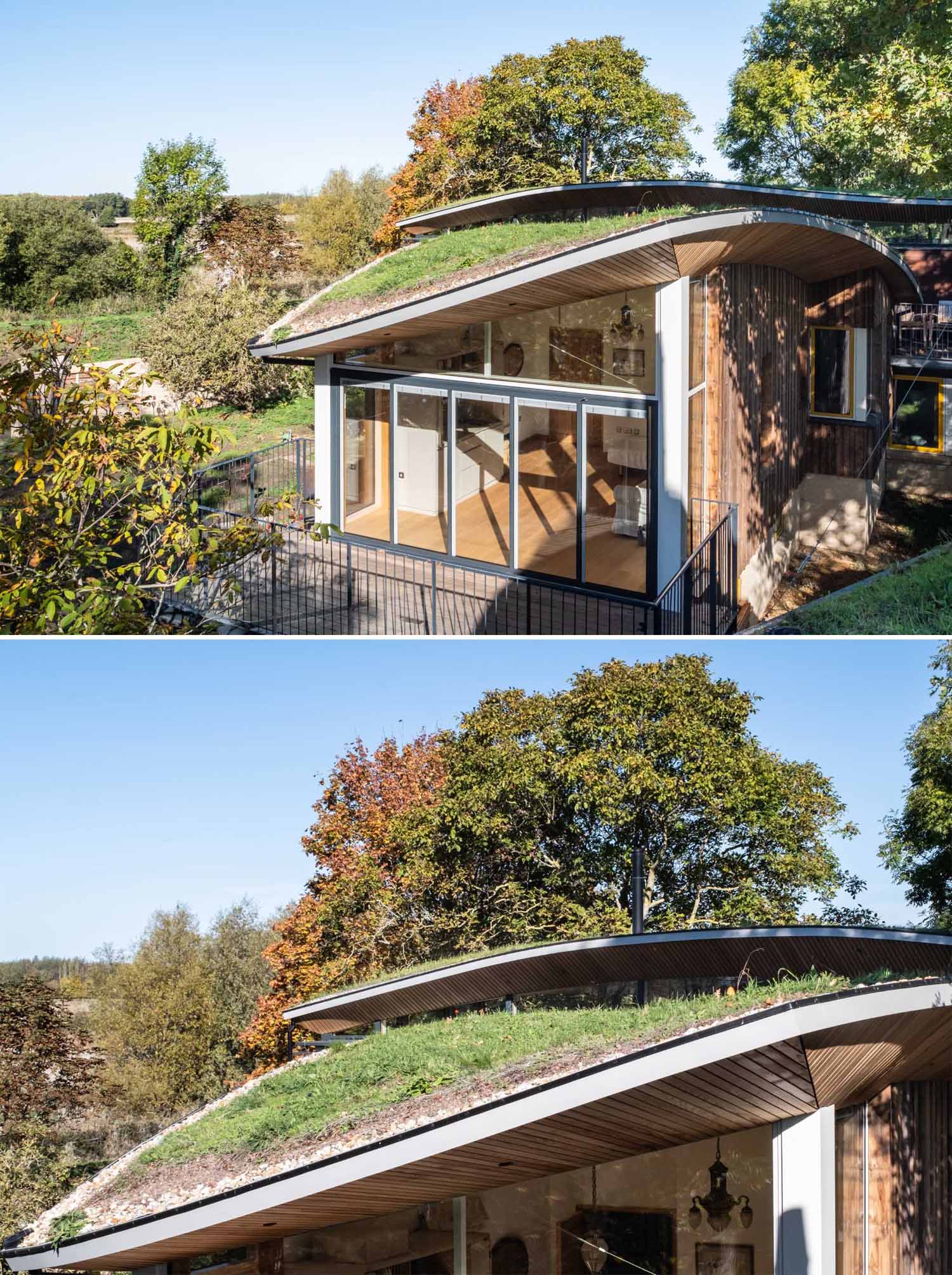 The green roofs of the building have been conceived as a number of rolling 'meadows' which blend in with the surrounding fields and landscape and which also reduce surface water runoff and the risk of flooding.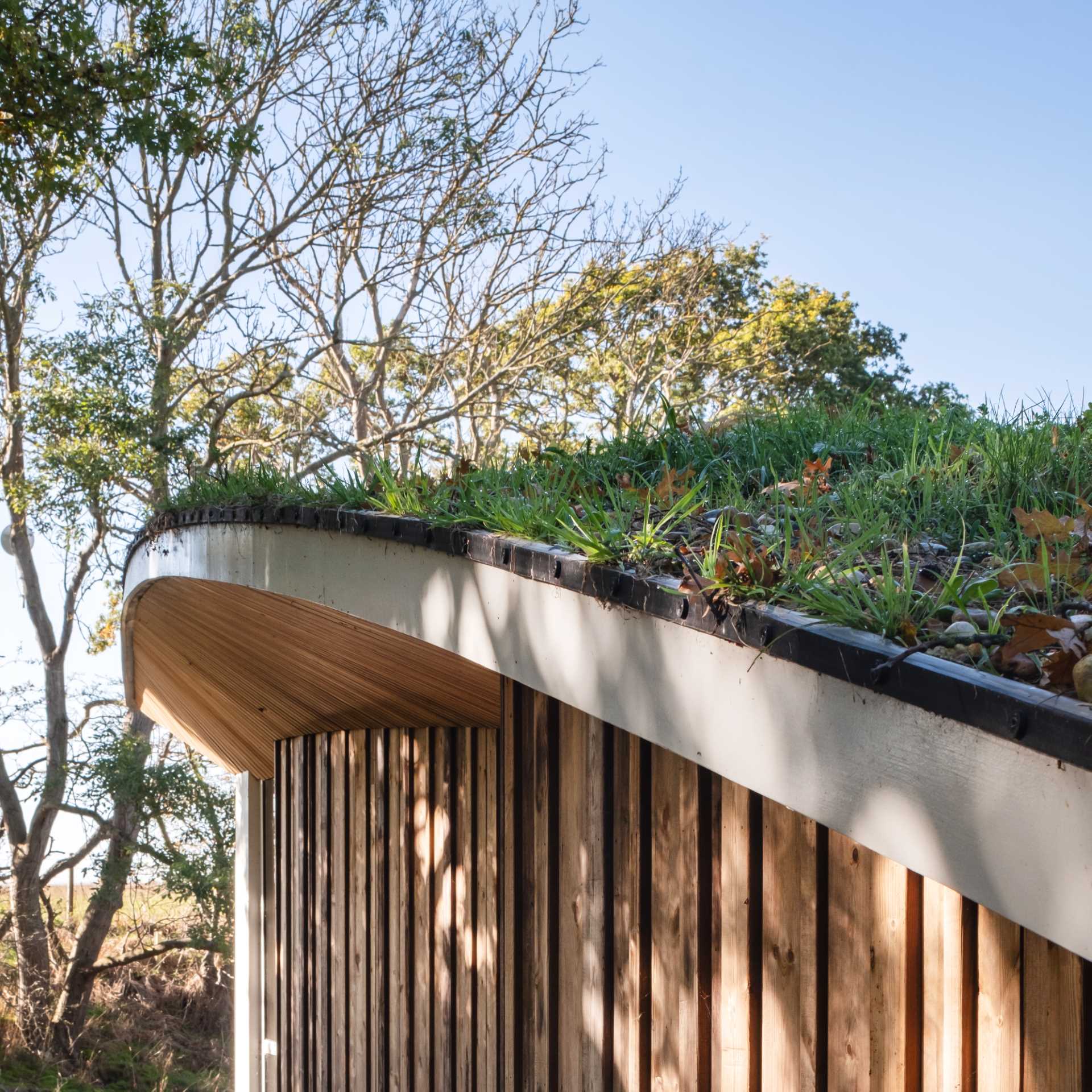 The external walls at the first-floor level were constructed using Steico insulated joists, avoiding a thermal bridge through the structure, with wood fibre insulation fixed to the outside to complete the thermal envelope.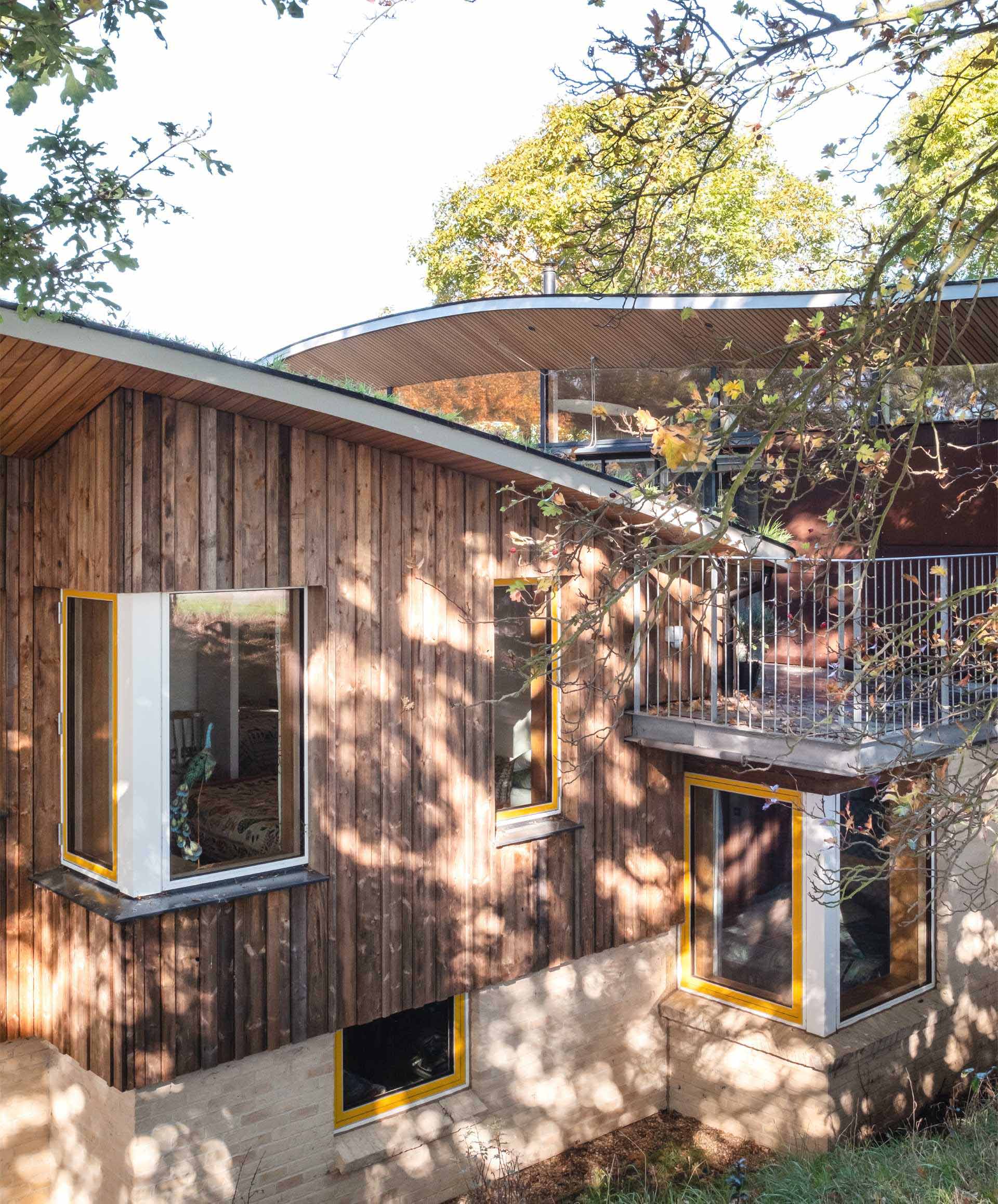 Situated within the flood risk zone, the building needed a flood-resilient approach to construction. To achieve this, the ground floor was designed with a solid concrete floor slab and brick and block wall construction.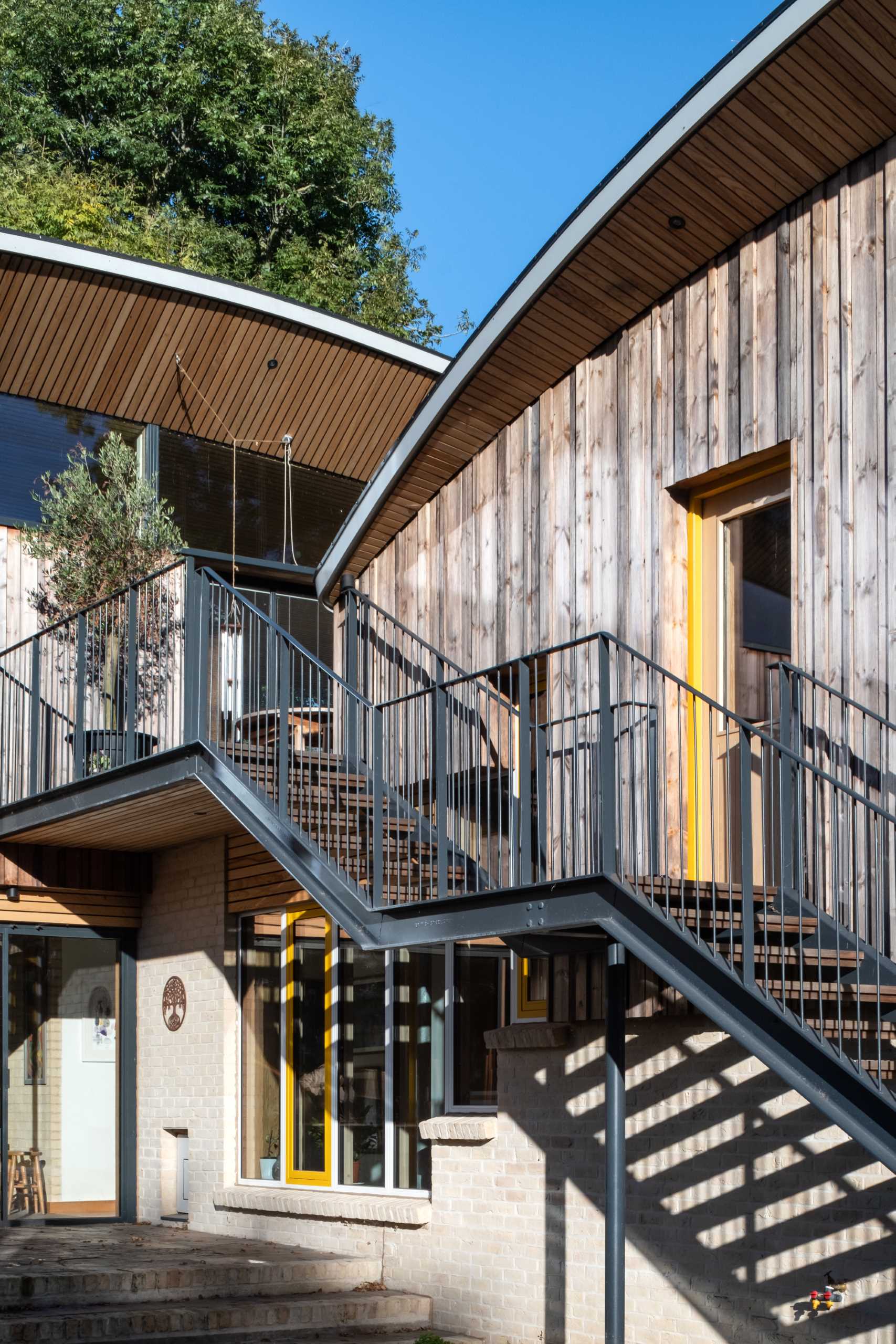 The first-floor cladding is Kebony, which is sustainable softwood with an environmentally friendly bio-based treatment that develops a natural silver-grey patina after exposure to sun and rain.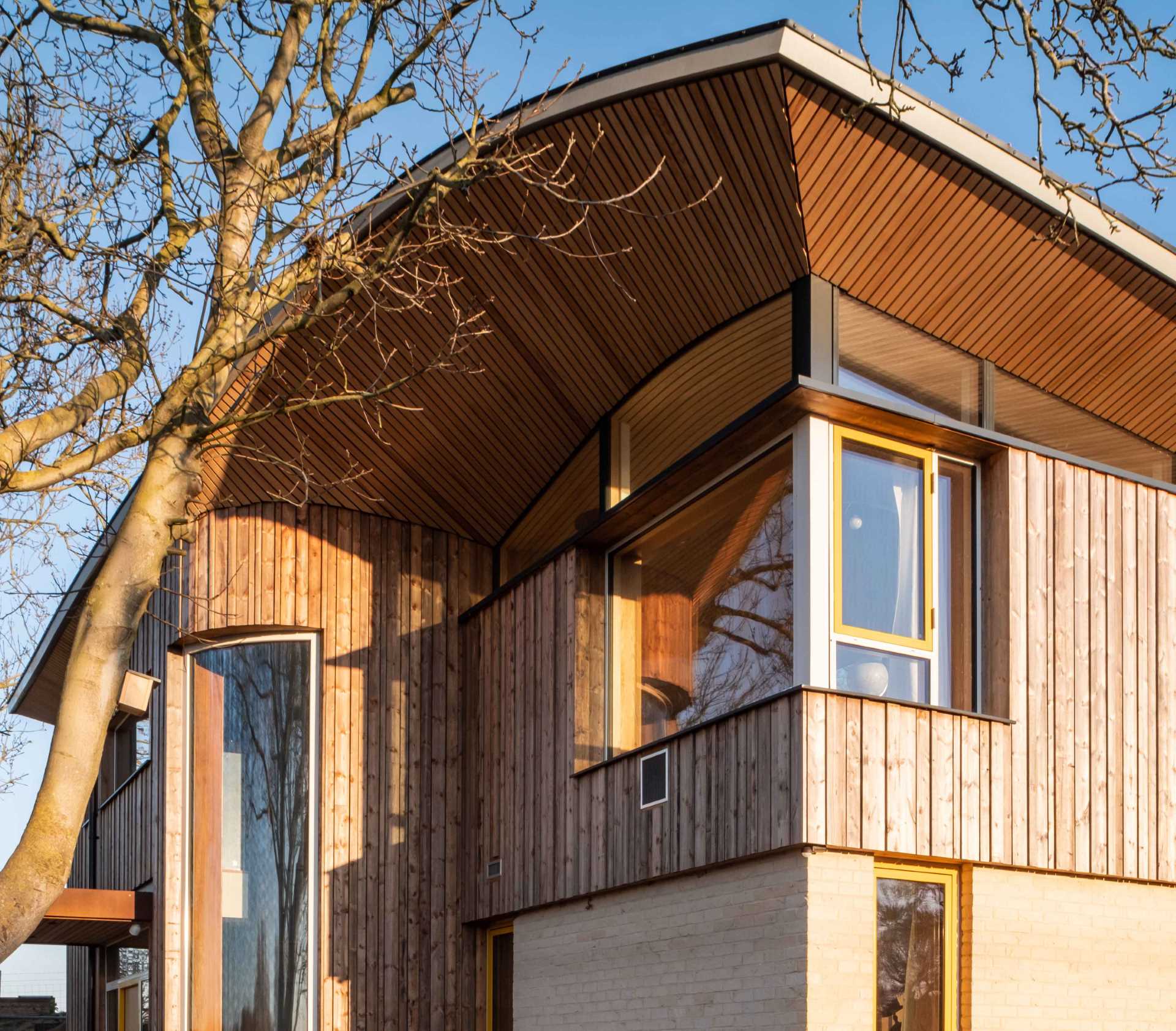 Additionally, the edge of the curved roofs includes a sloping underside to the overhang to create a 'thin' edge. The depth of the overhangs increases as the roof heights increase to provide the shading necessary to prevent overheating in summer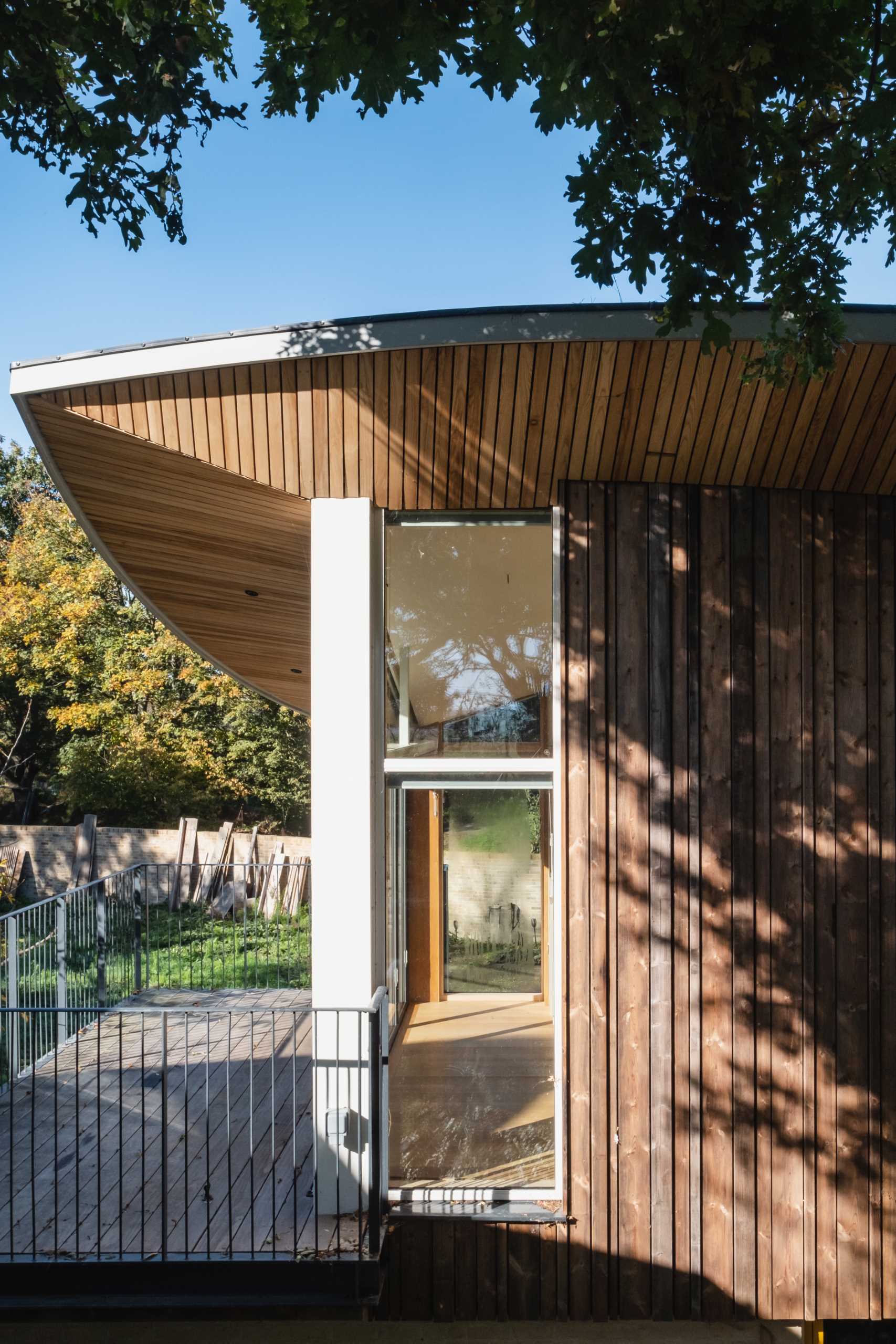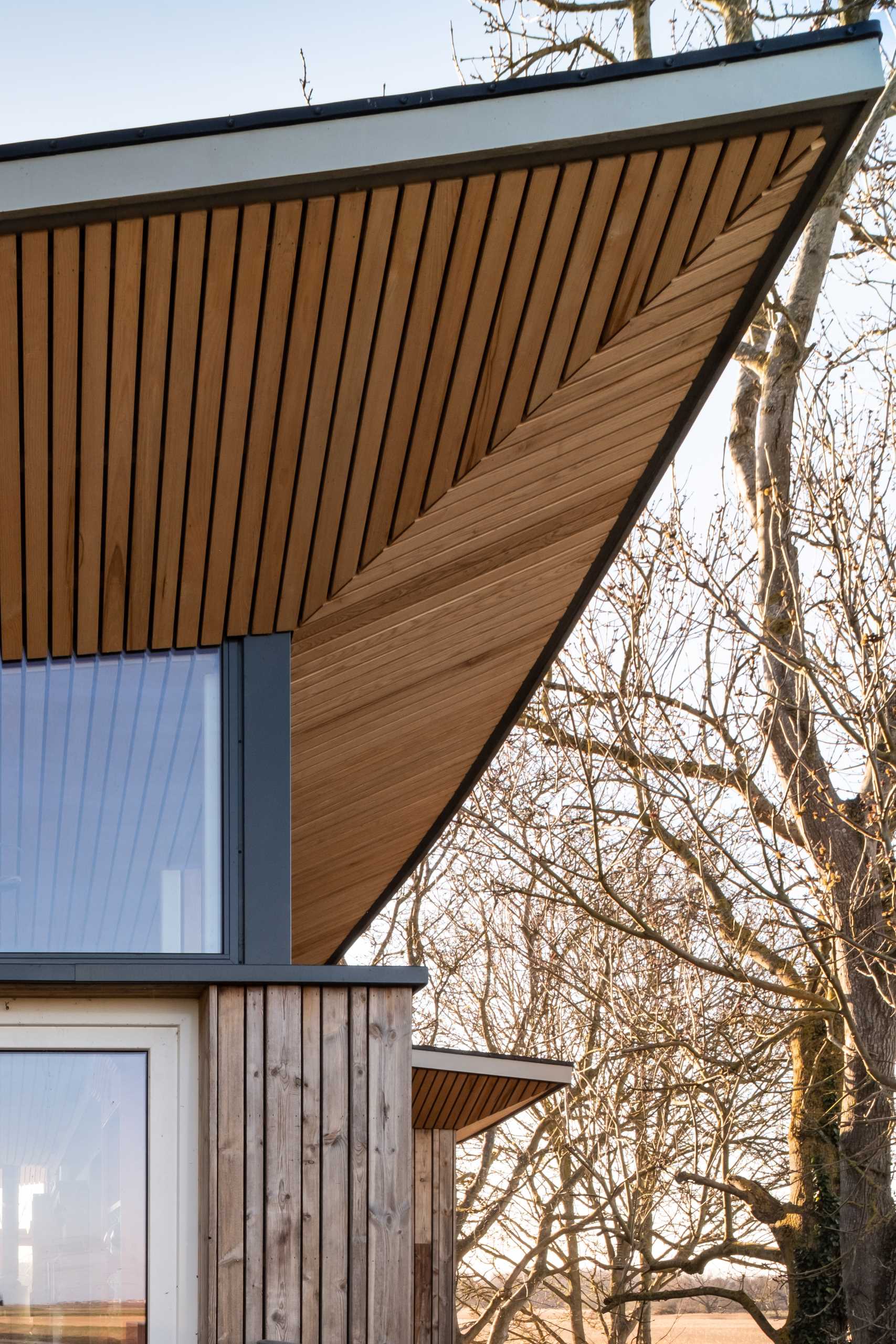 Window positions have been located to frame views of the adjacent wetlands and woodlands, providing different vistas throughout the year.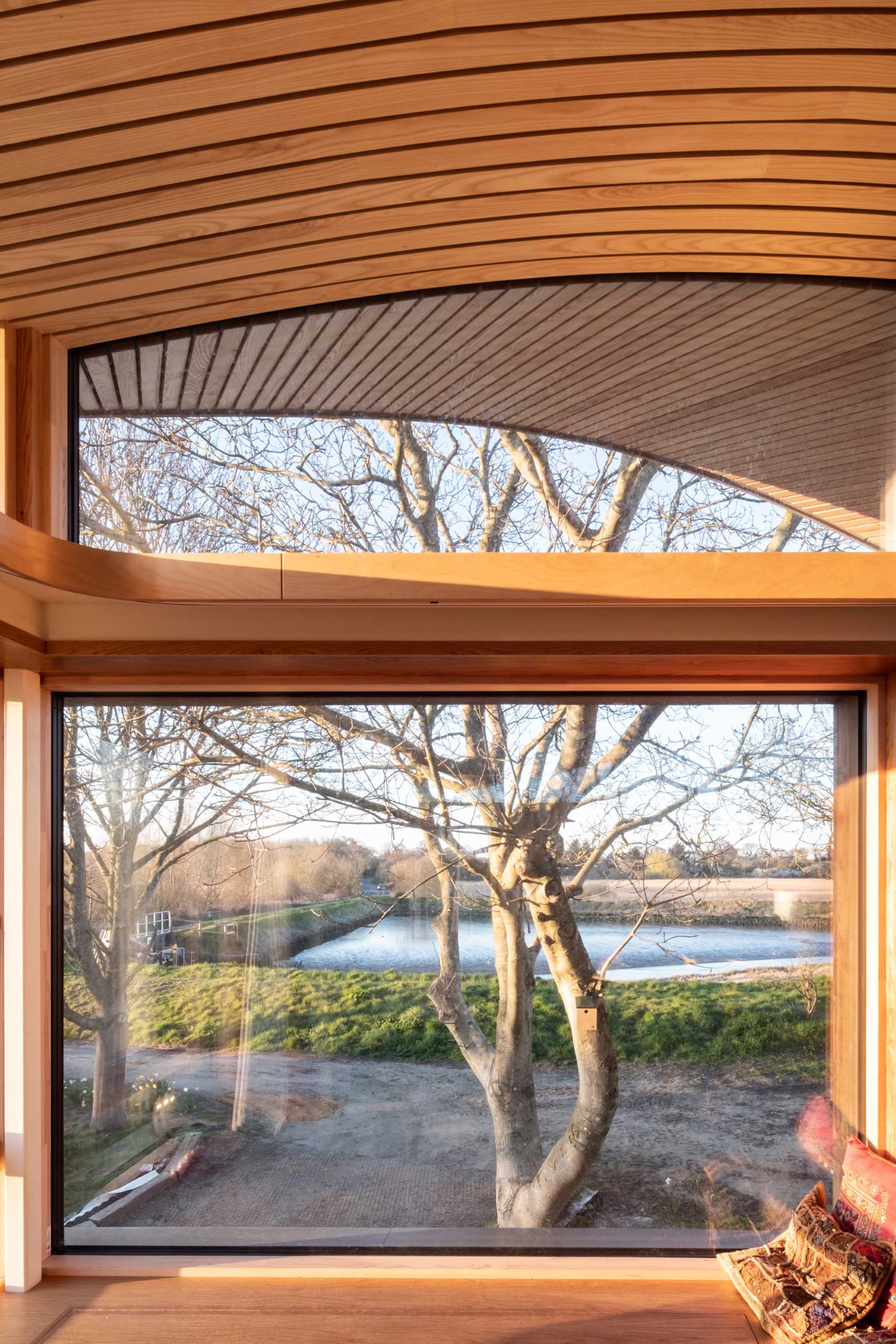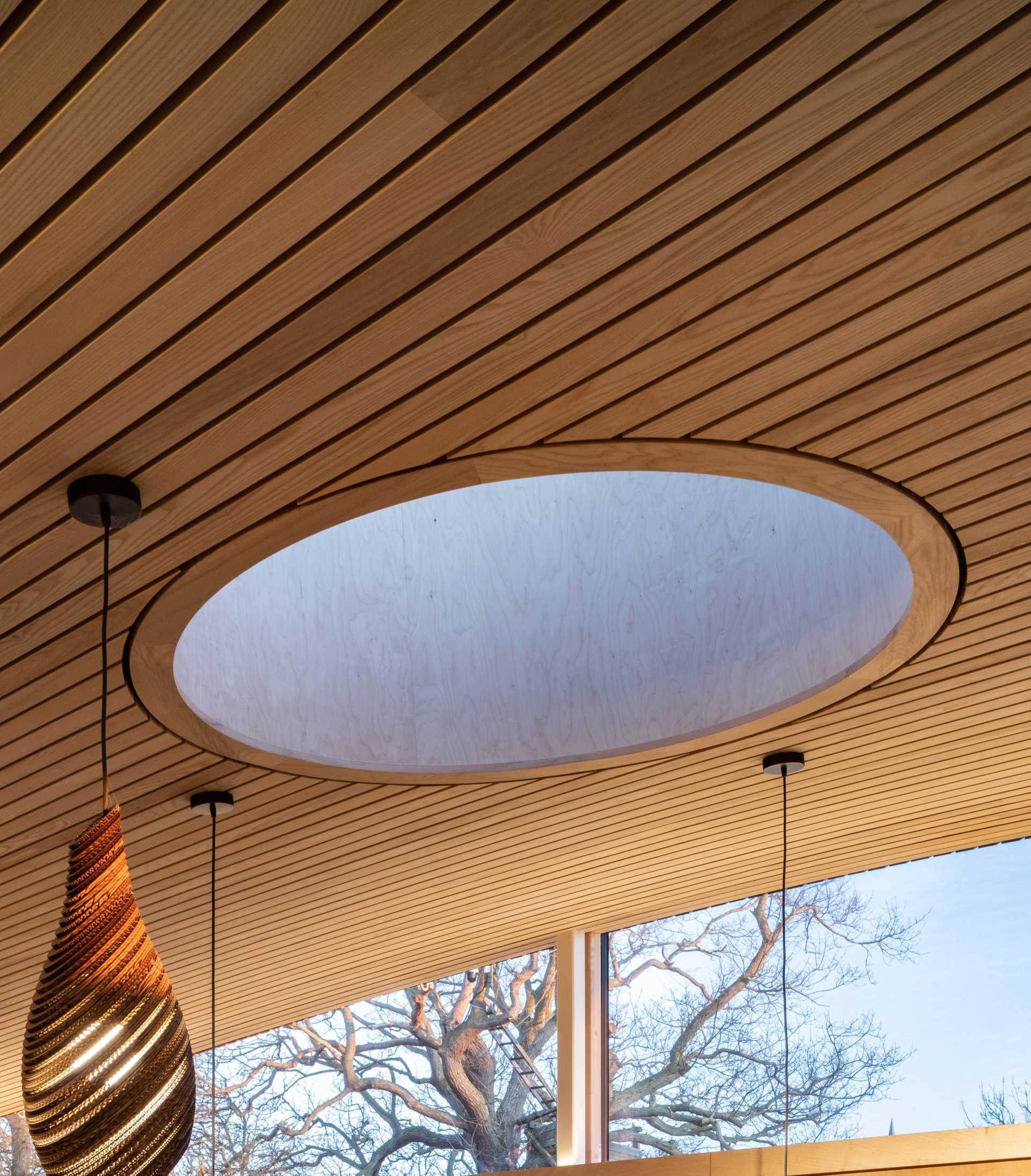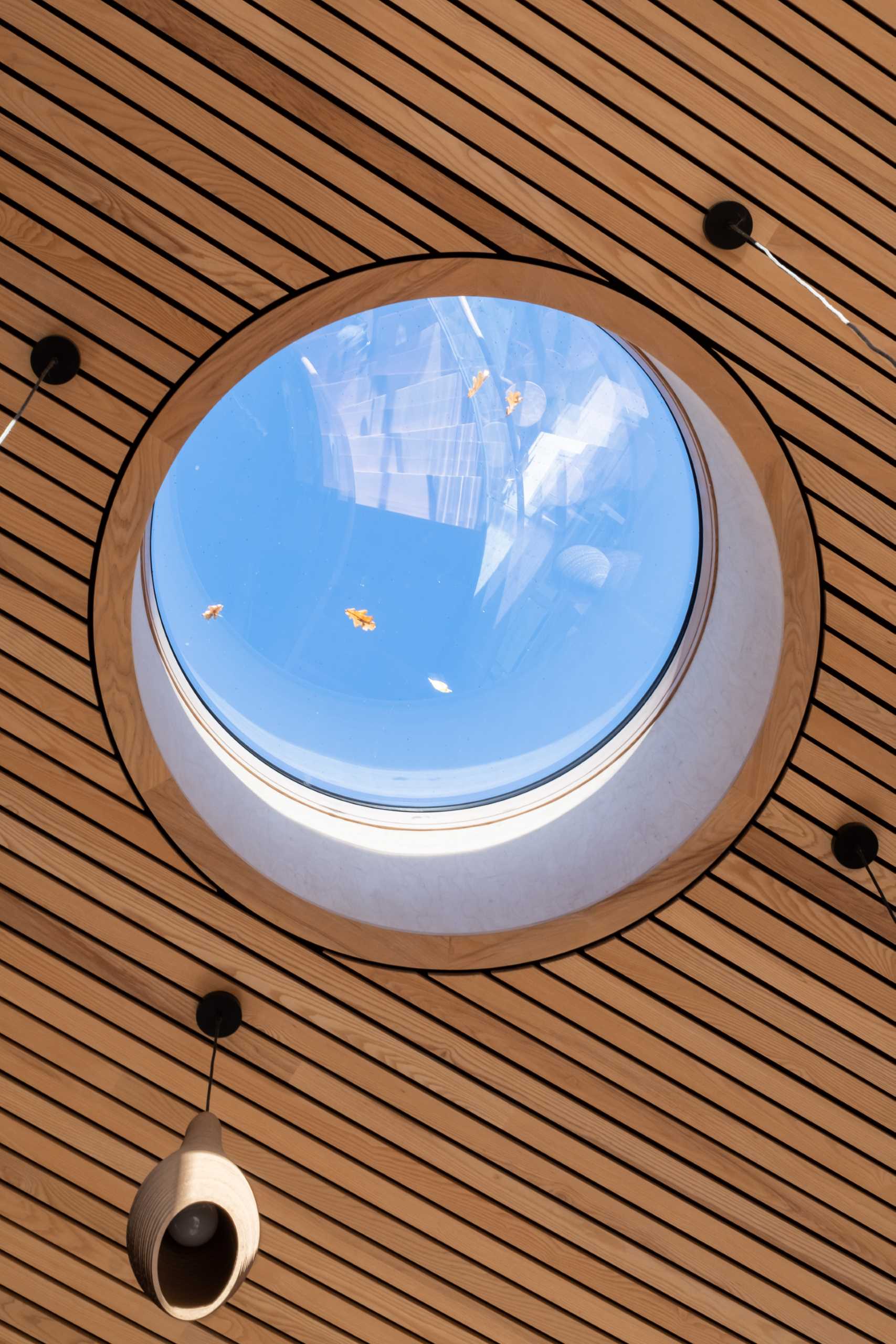 The cabin has been designed to include an upper floor of living, dining, and kitchen spaces, a mezzanine with 3 bedrooms (one of which is a bed-sitting room with a balcony and separate external access), and study spaces, a utility room, and storage on the ground floor.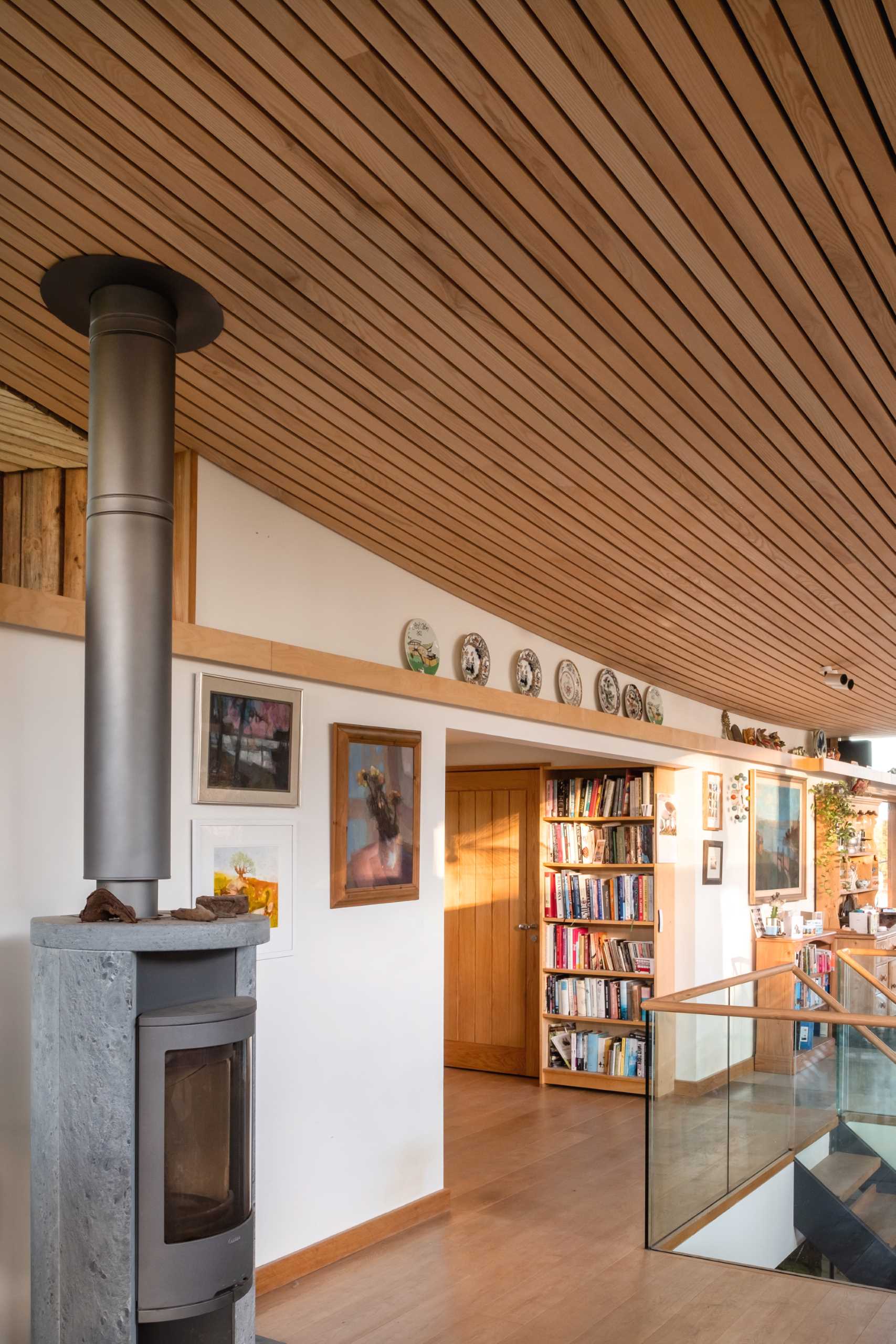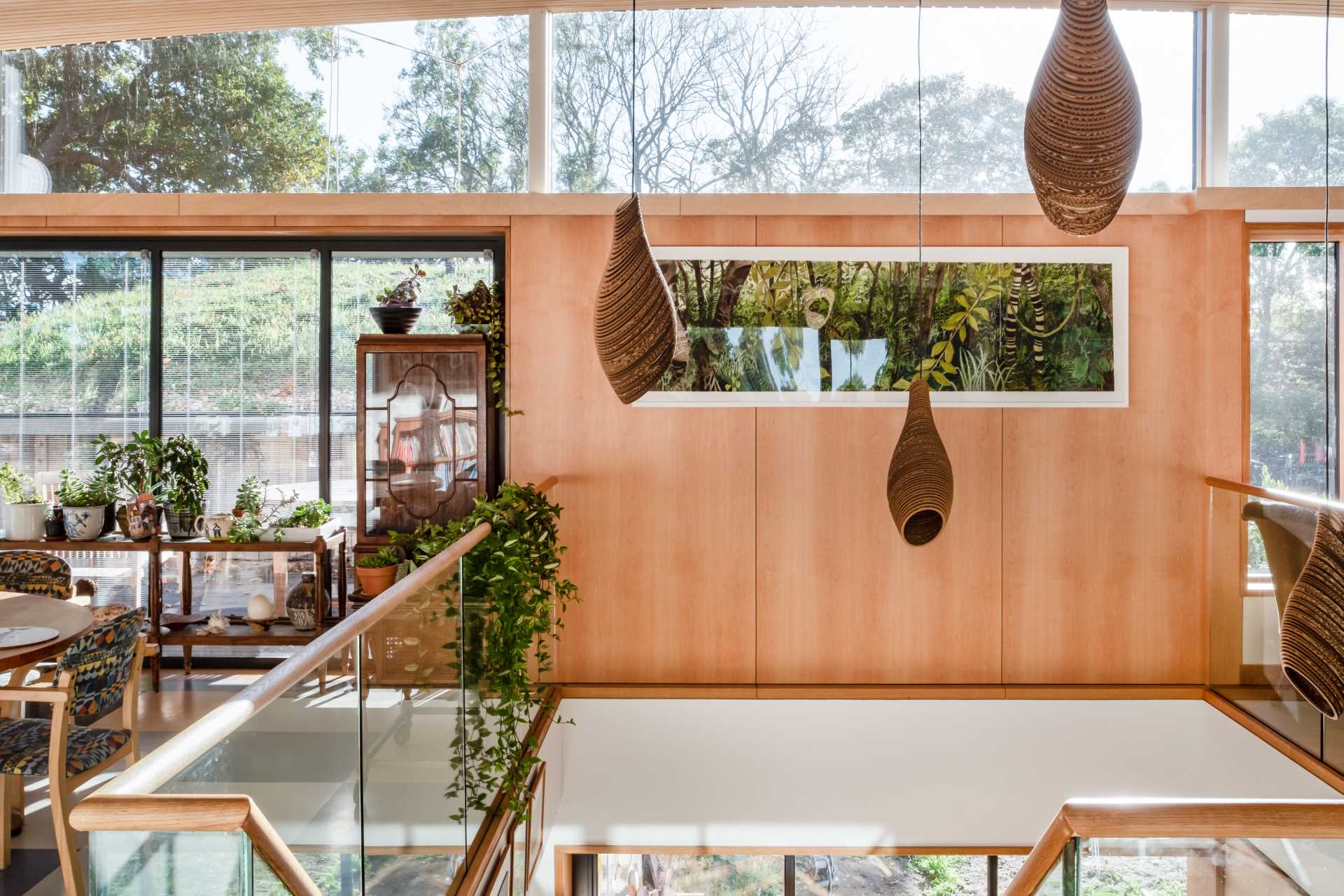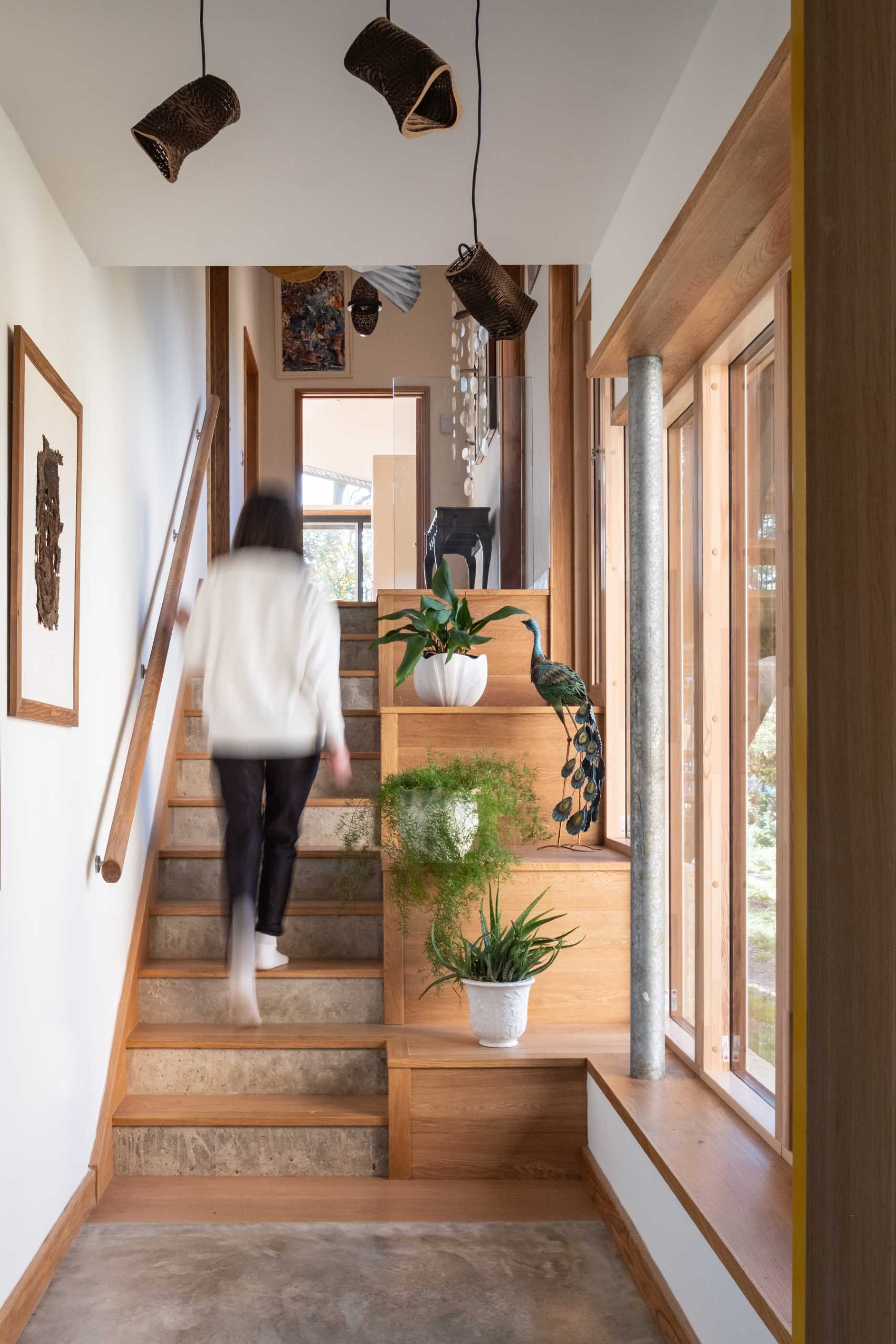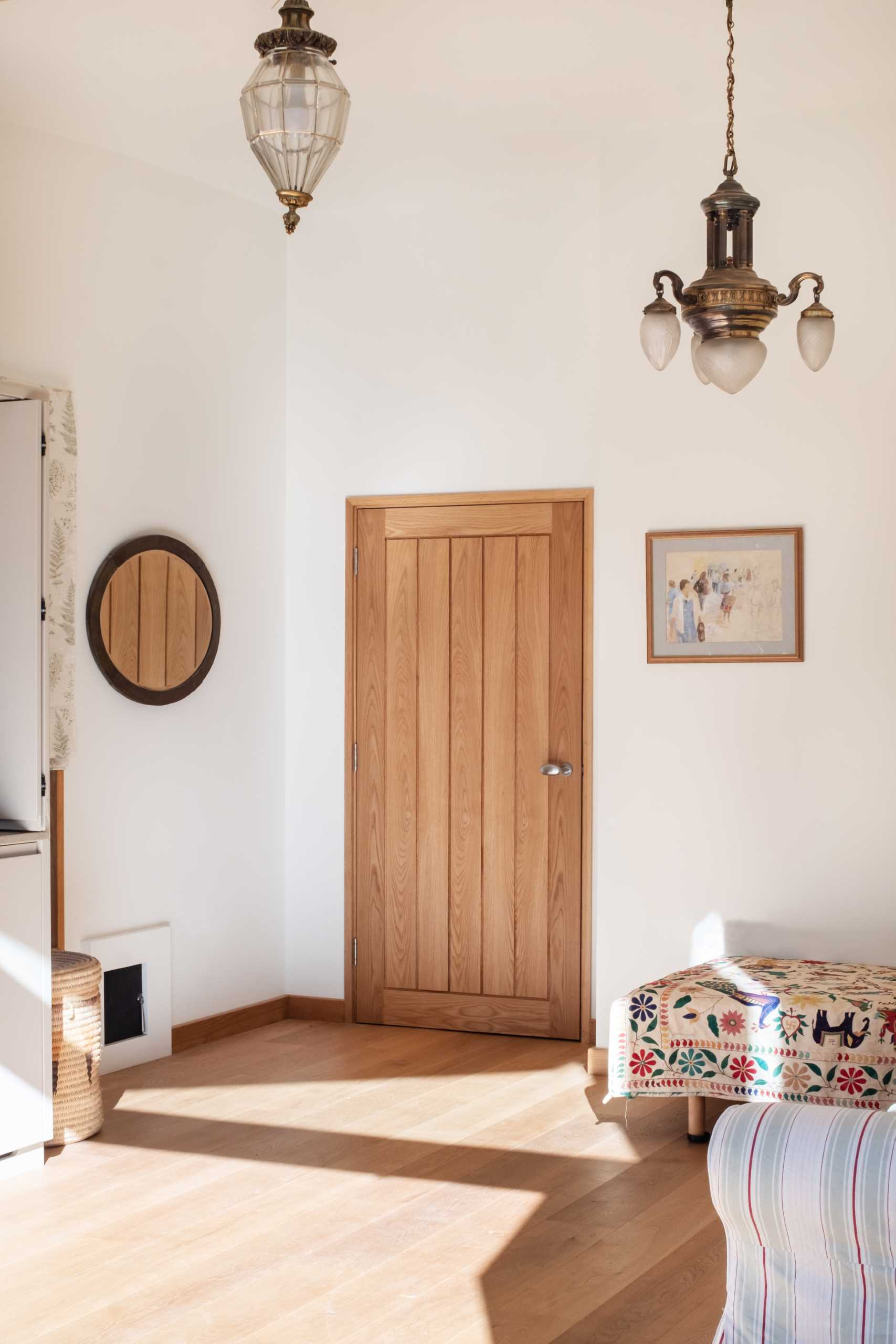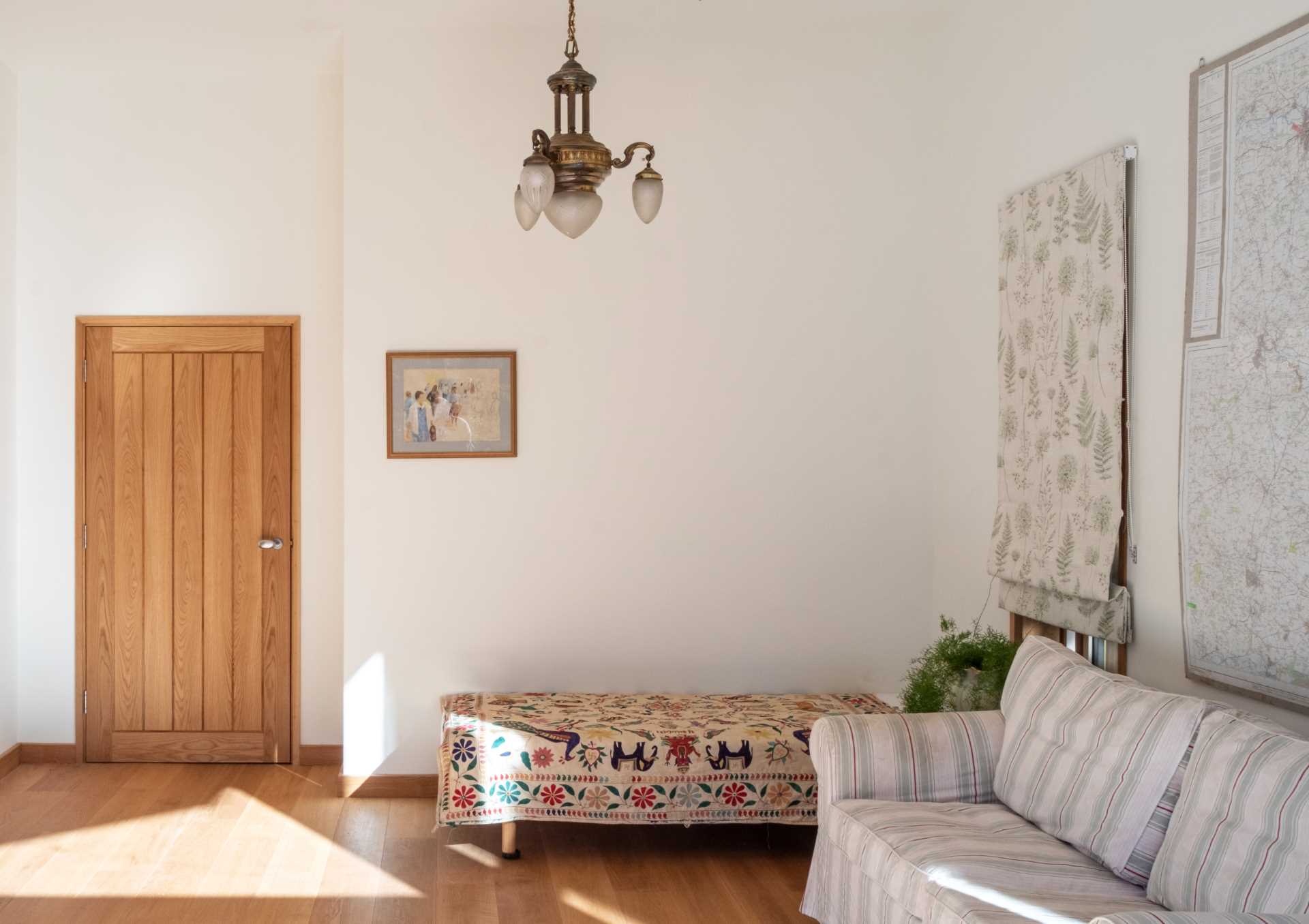 Photography by David Valinsky | Design: Jon Broome (Lead Architect/Designer – Stage 1-3) and MAP Architecture (Lead Architect/Designer – Stage 4-6)