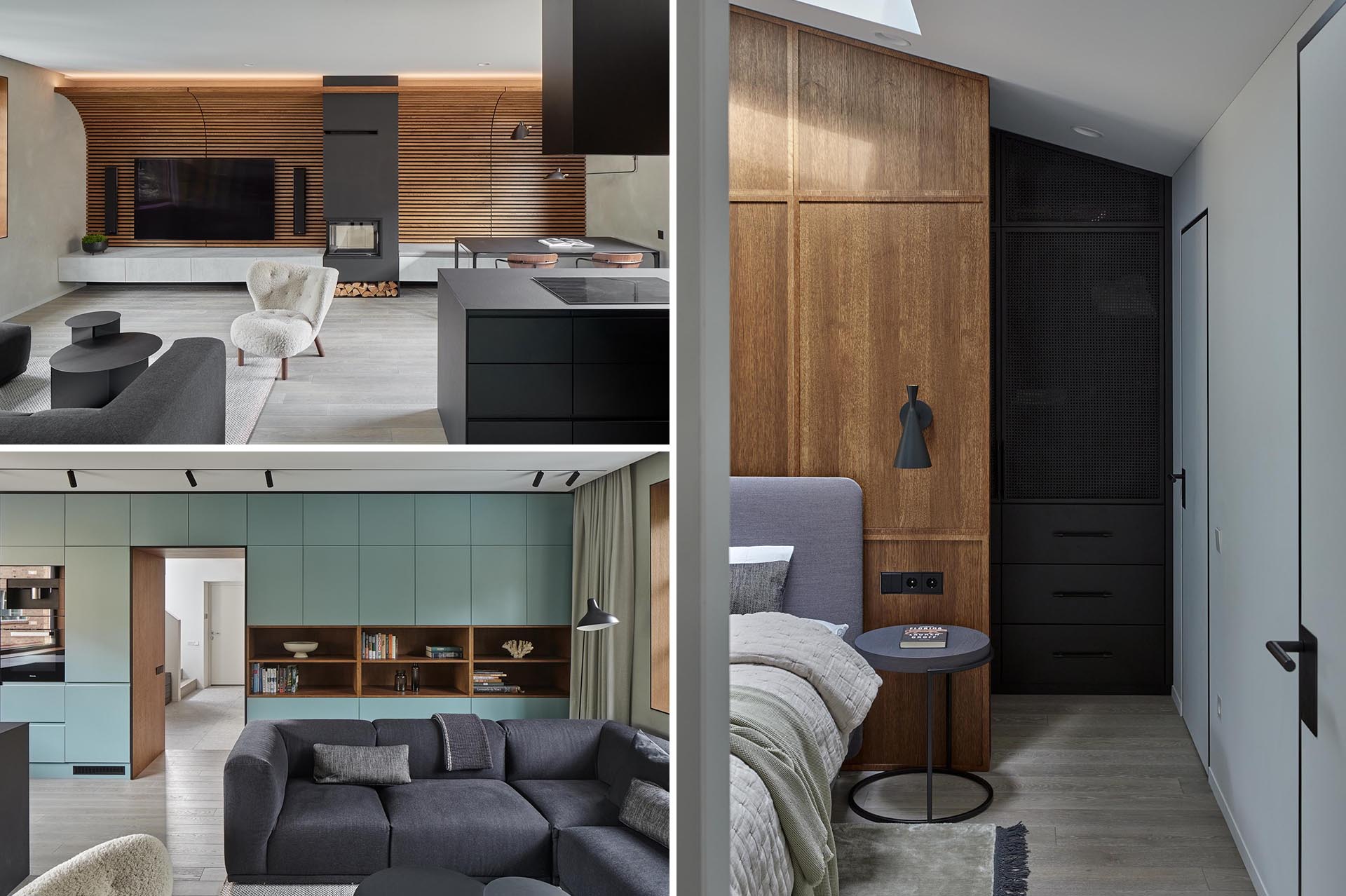 Interior architecture firm InArch, has completed the design of a home in Vilnius, Lithuania, and one of the key design details is a wood slat accent wall.
Spanning the width of the open plan living room, dining area, and kitchen, the wood slat wall is curved towards the ceiling and becomes the backdrop for the television and wall-mounted speakers. A fireplace with a black surround that incorporates firewood storage, separates the living room side from the dining area.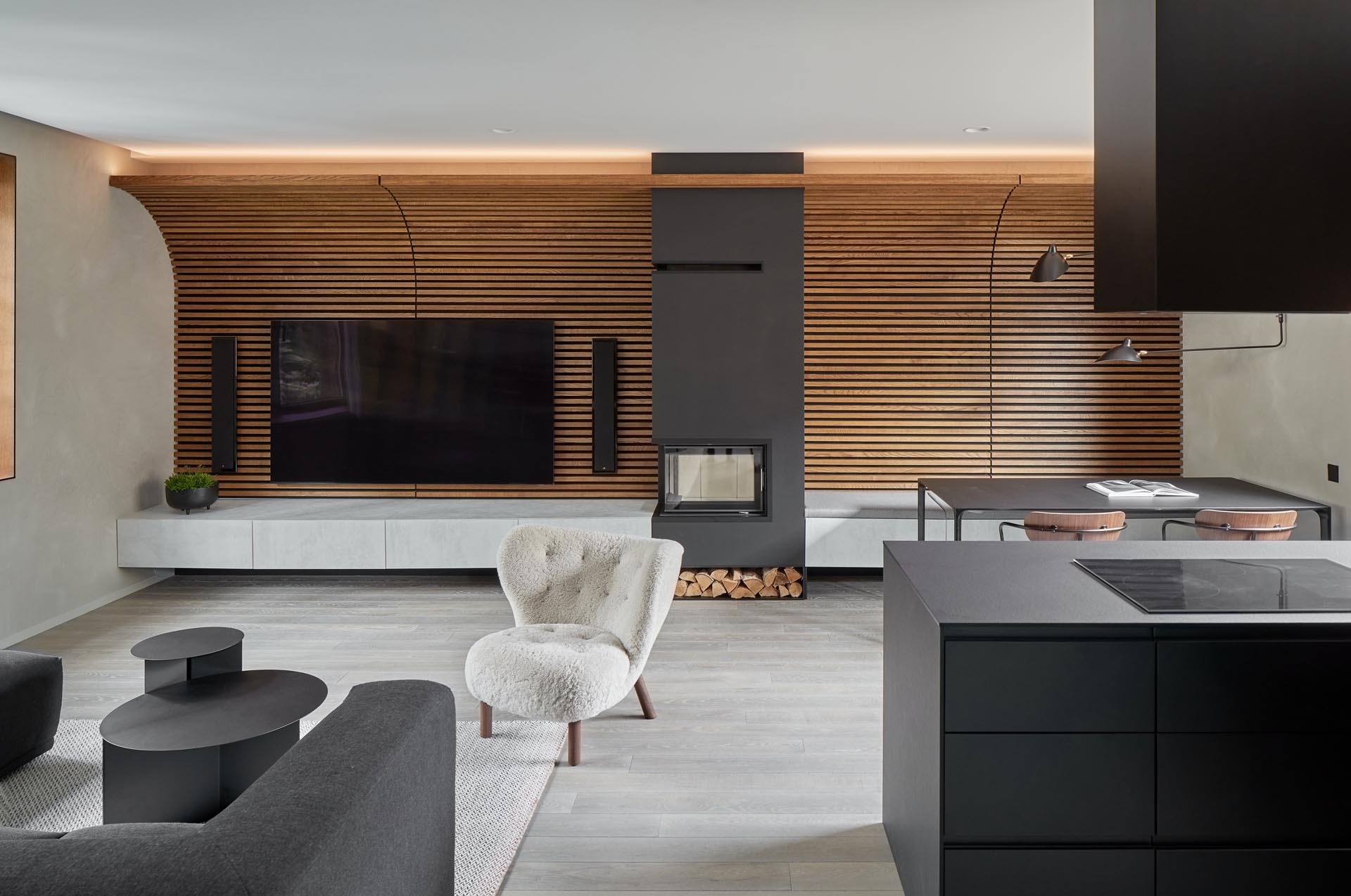 In the dining area, the bottom of the wood wall meets a ledge with an upholstered cushion that doubles as bench seating for the dining table.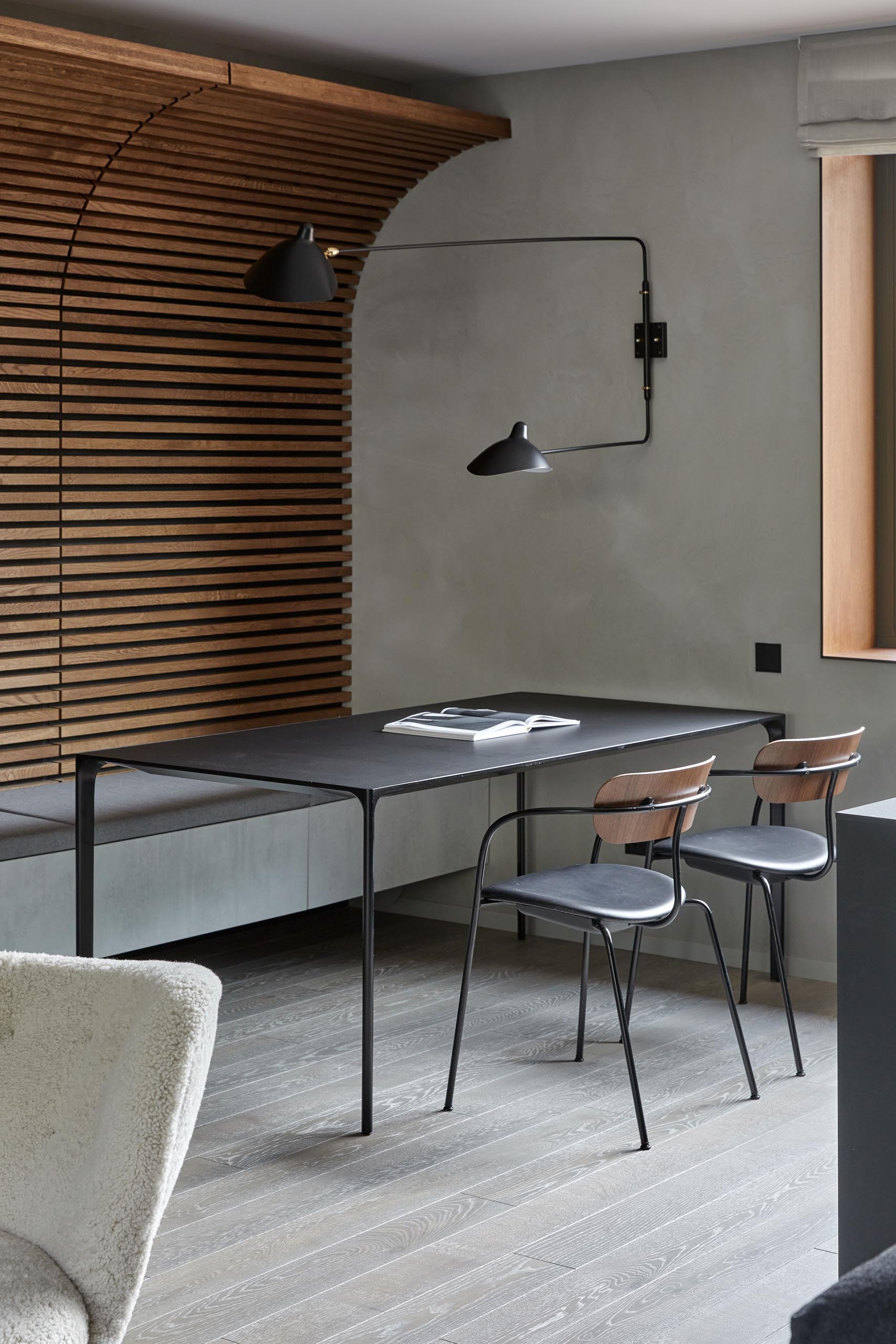 Here's a close-up look at the wood slat wall where it curves towards the ceiling and meets the wall.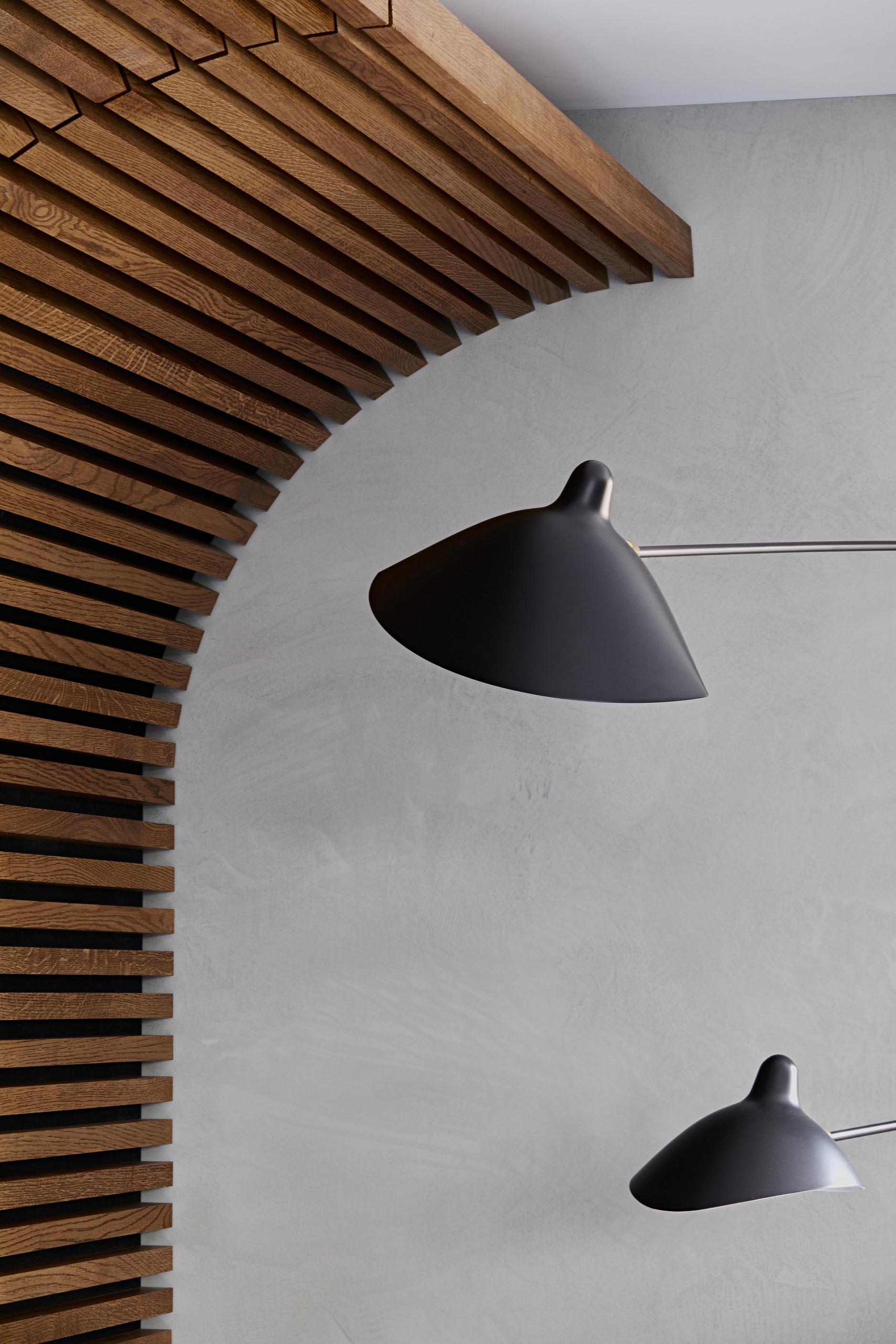 Another accent wall in the open-plan room is a muted mint green wall that's filled with minimalist cabinetry and open wood shelving. The cabinets continue through the kitchen where they meet black cabinets and a matching countertop.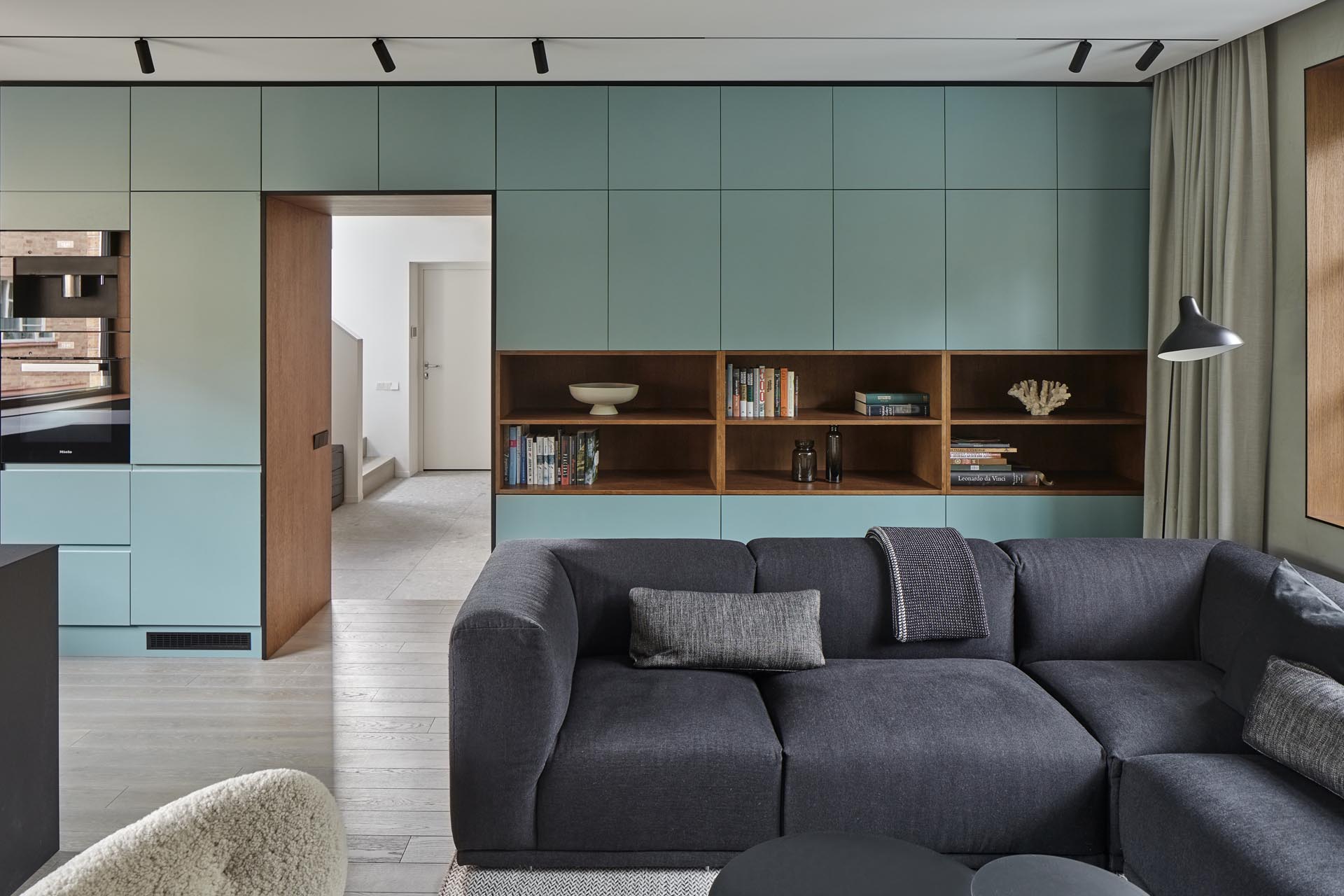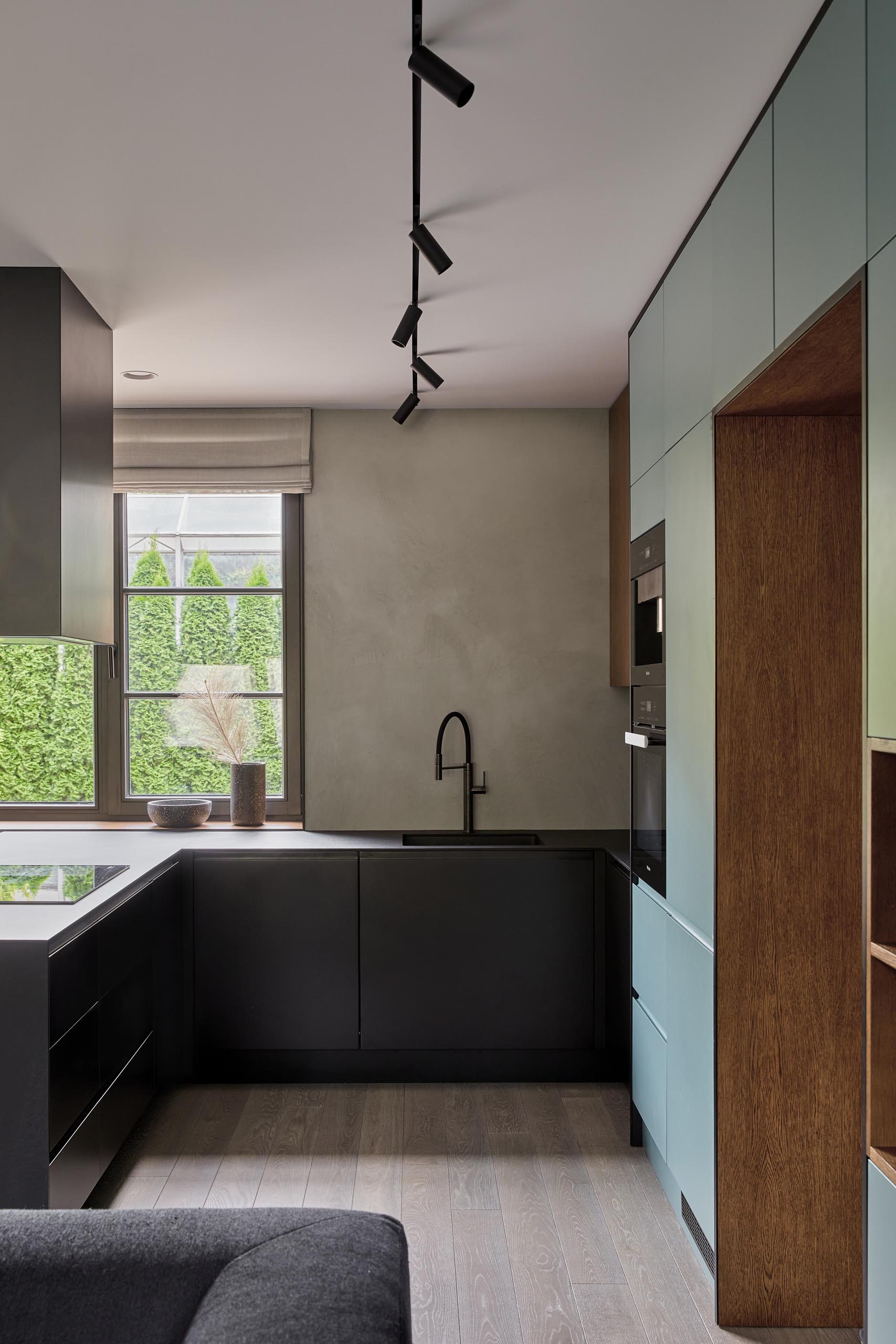 Through the doorway in the wall is the entryway, which includes wood cabinets and a burnt wood bench. Stairs with a built-in handrail lead to the upstairs.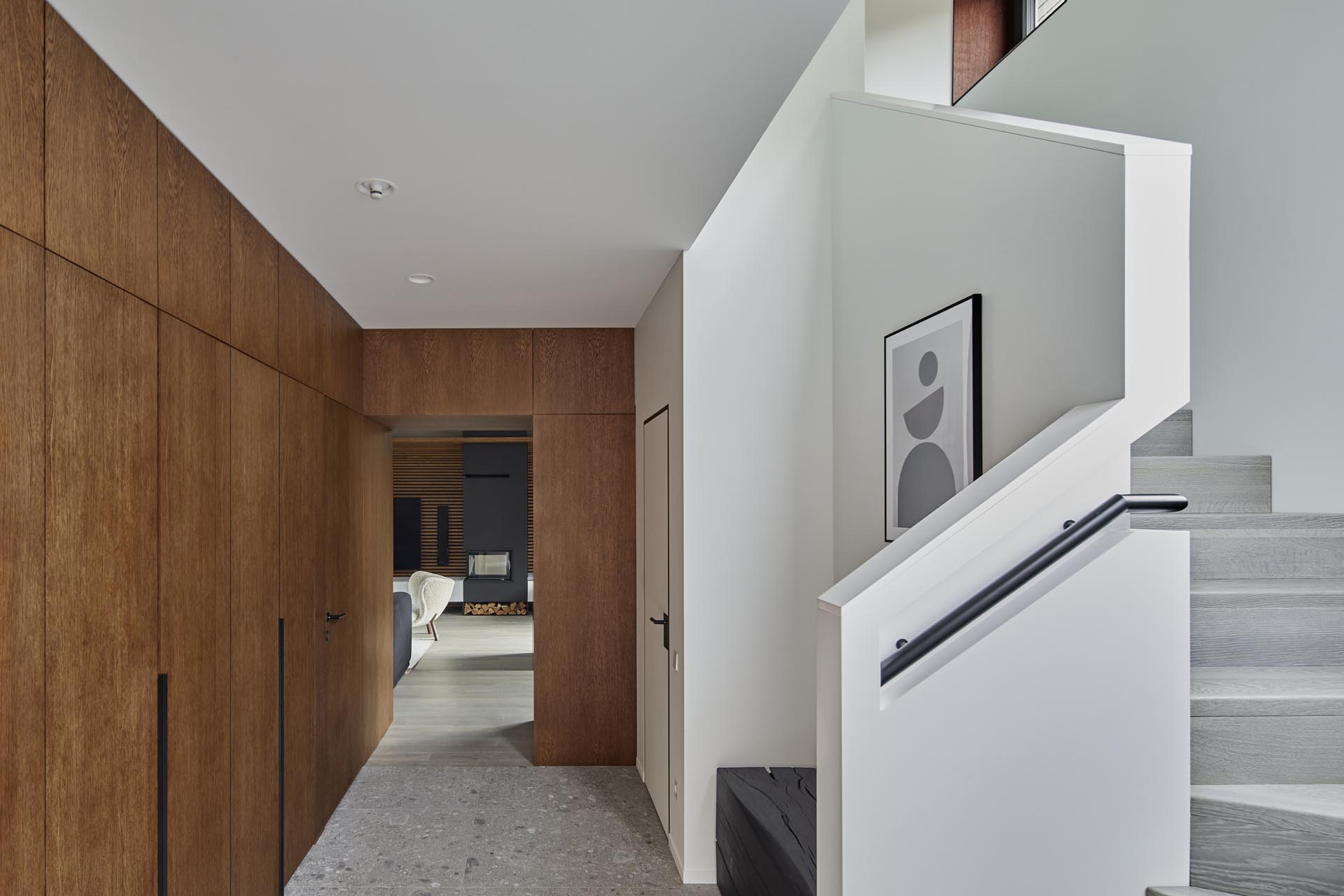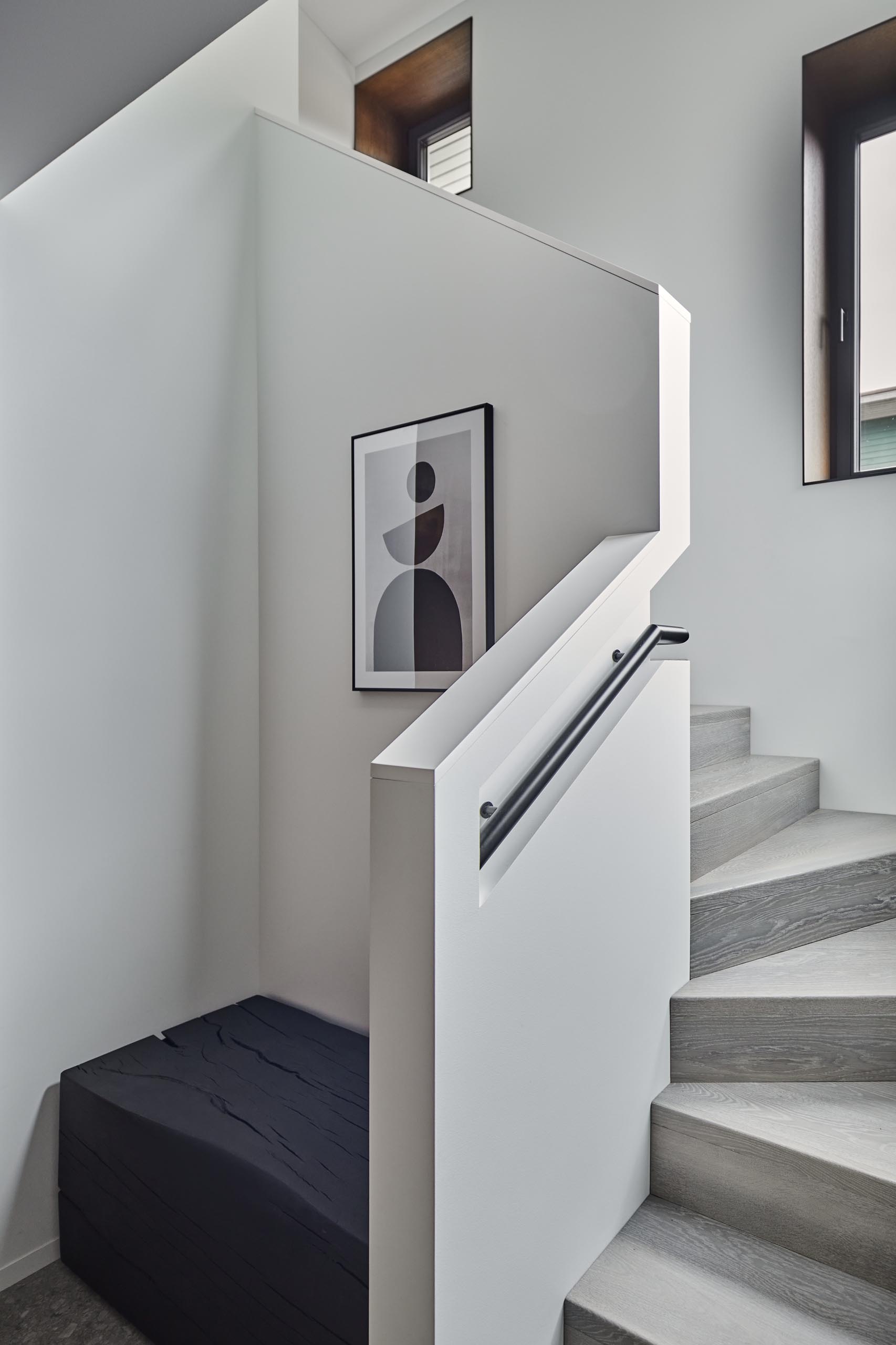 In the primary bedroom, there's yet another wood accent wall, this time, providing a backdrop for the gray upholstered bed, while the dark cabinetry of the wardrobe provides a contrasting element in the room.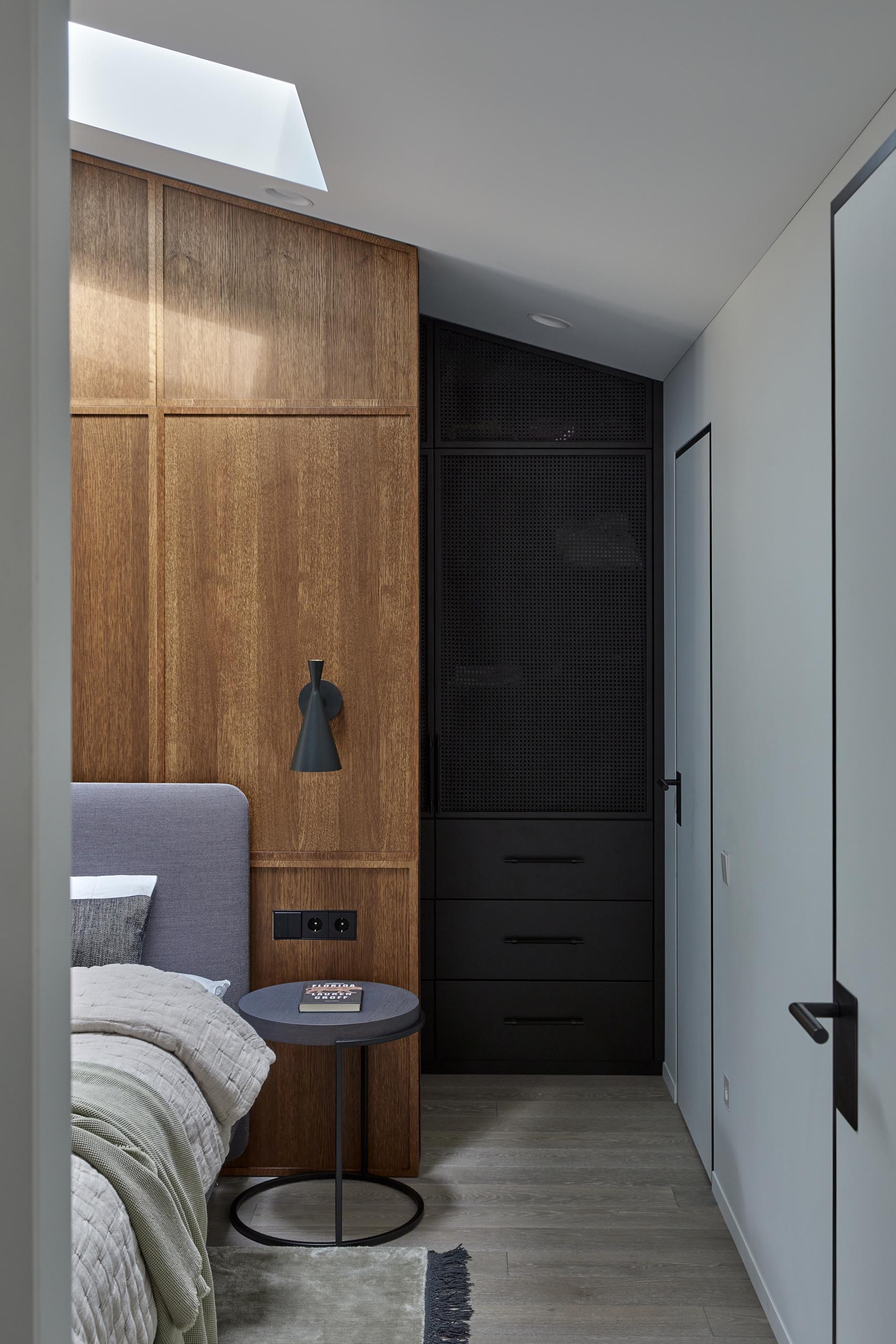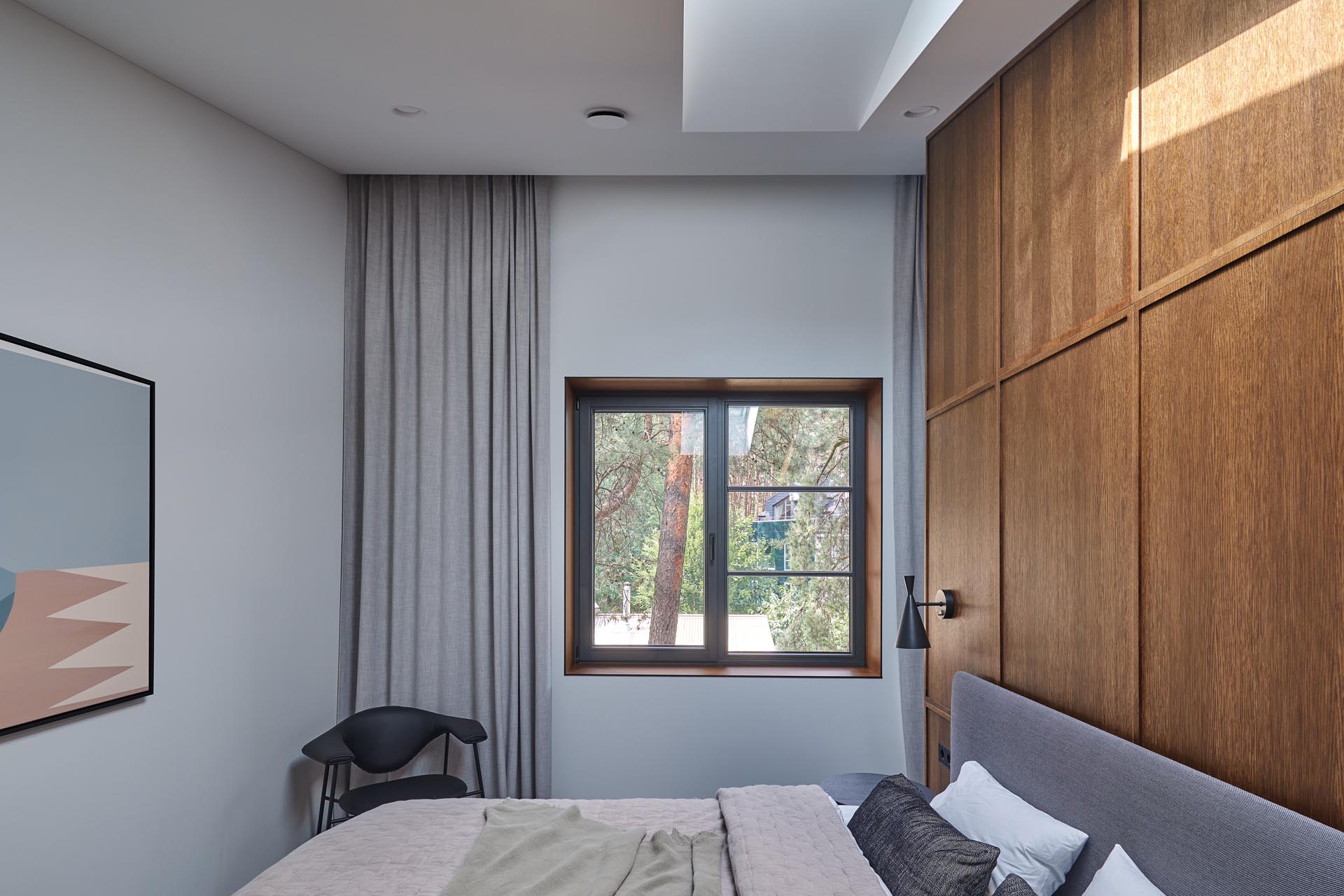 In one of the kid's bedrooms, there's a chalkboard wall, built-in stepped storage, and a net accent.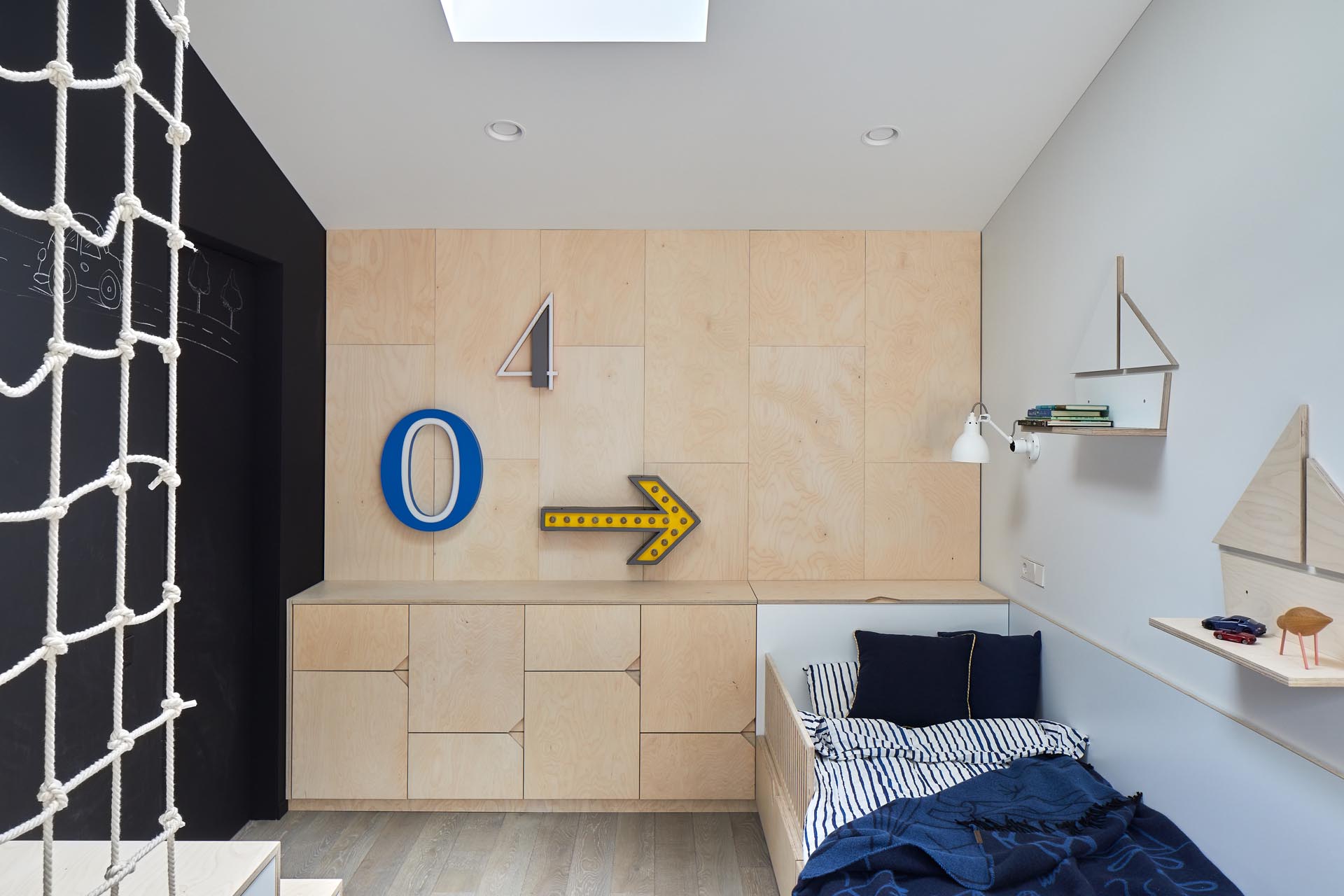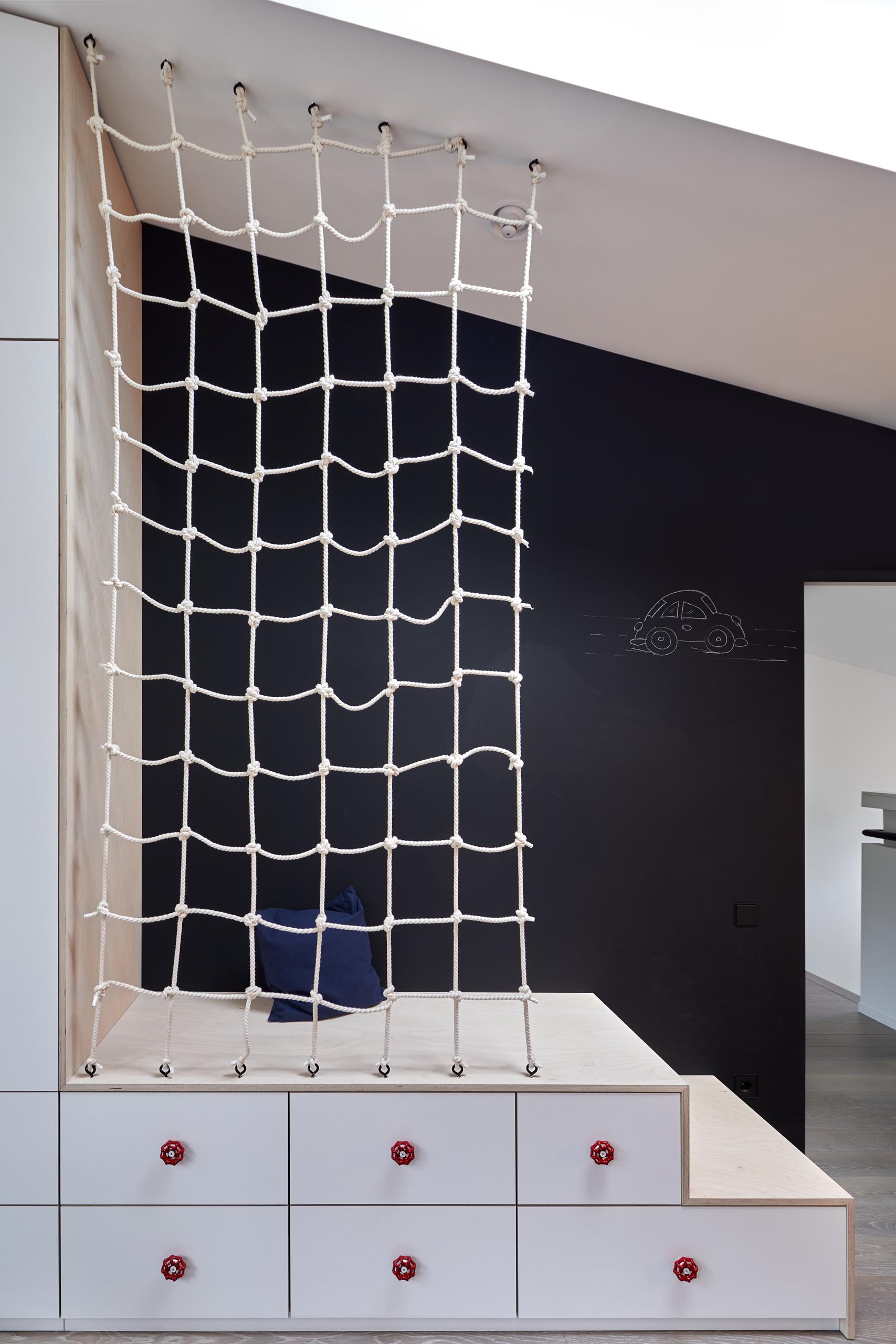 In another kid's bedroom, there's a zebra art feature, as well as a colorful yellow shelf and a green desk surrounded by storage.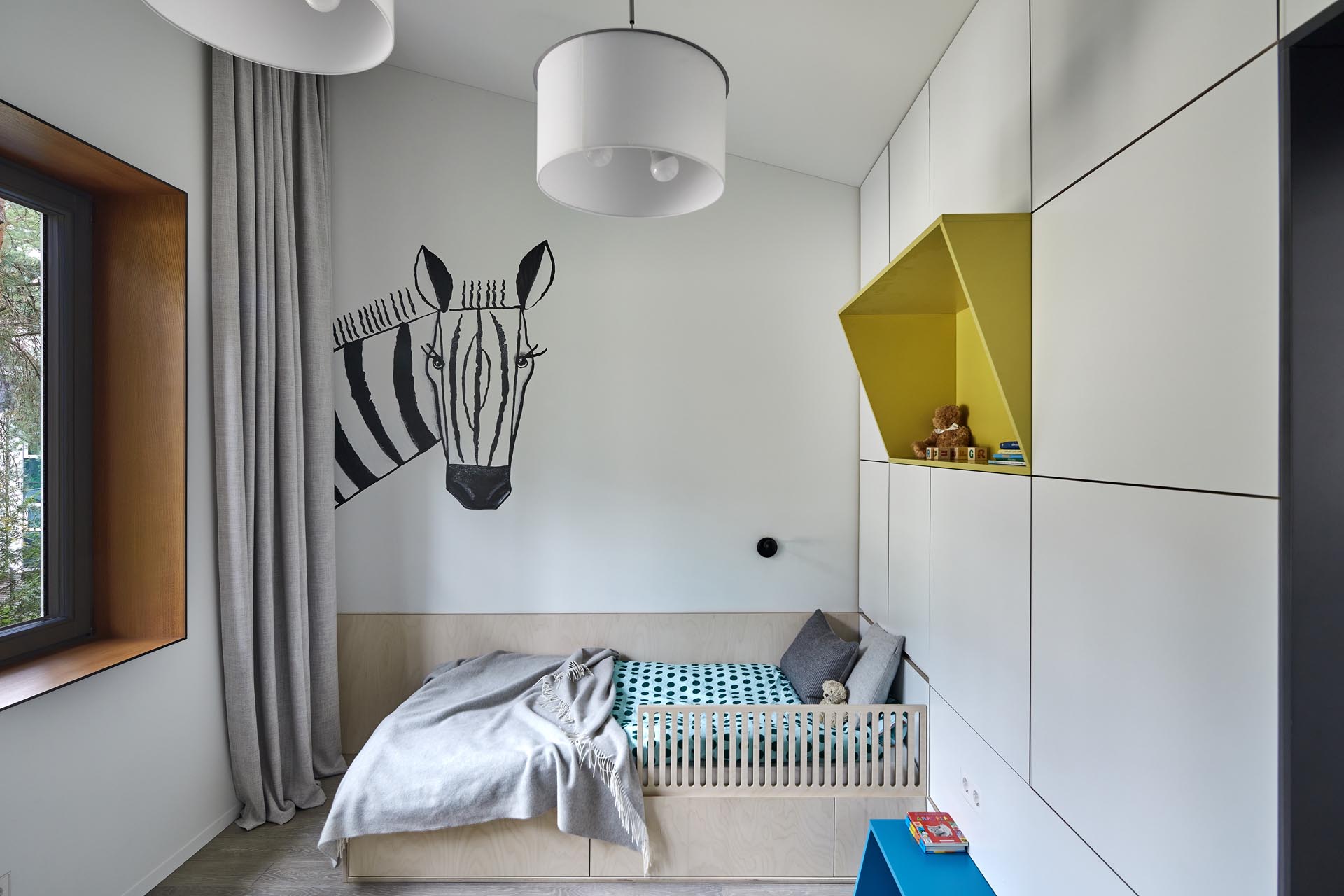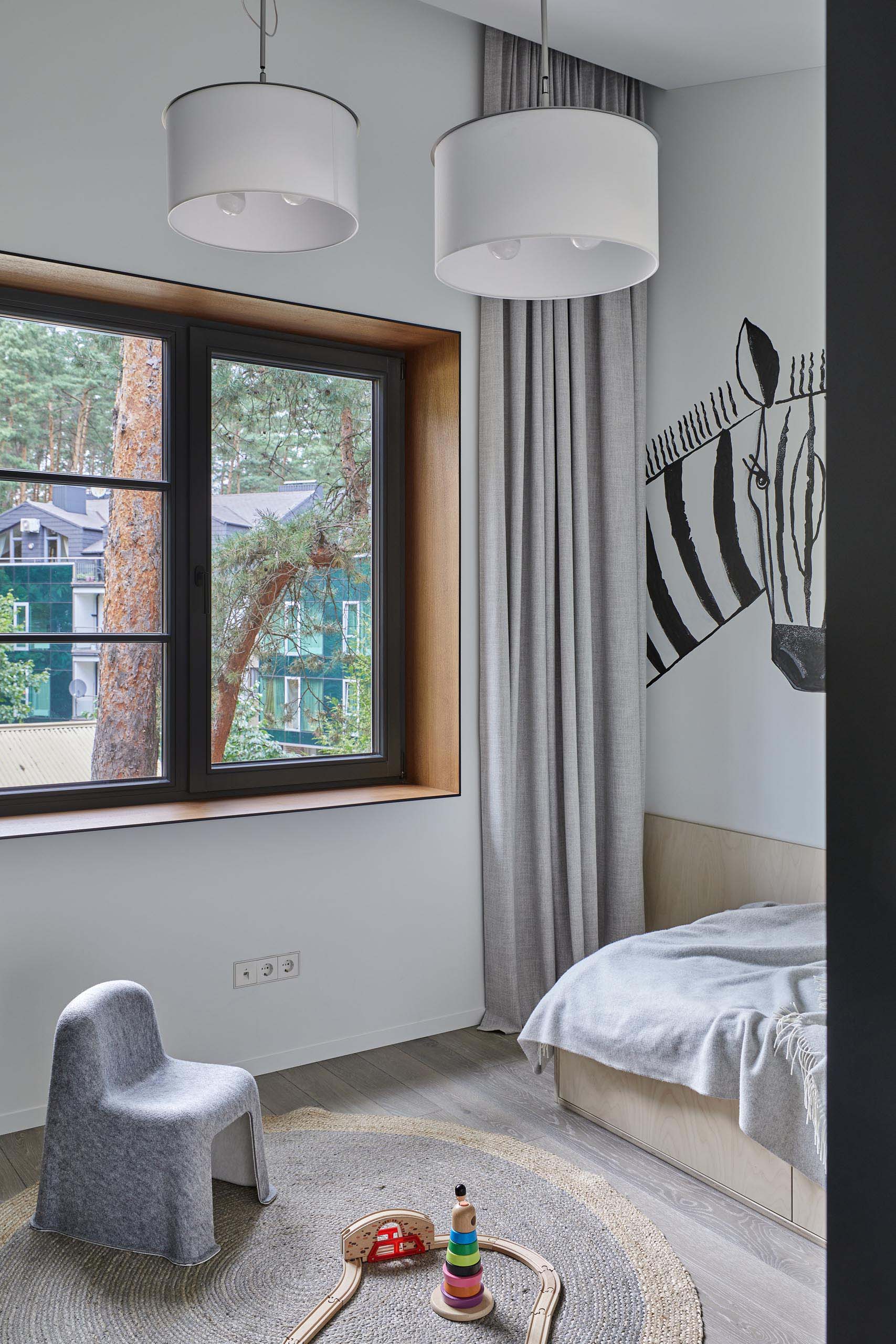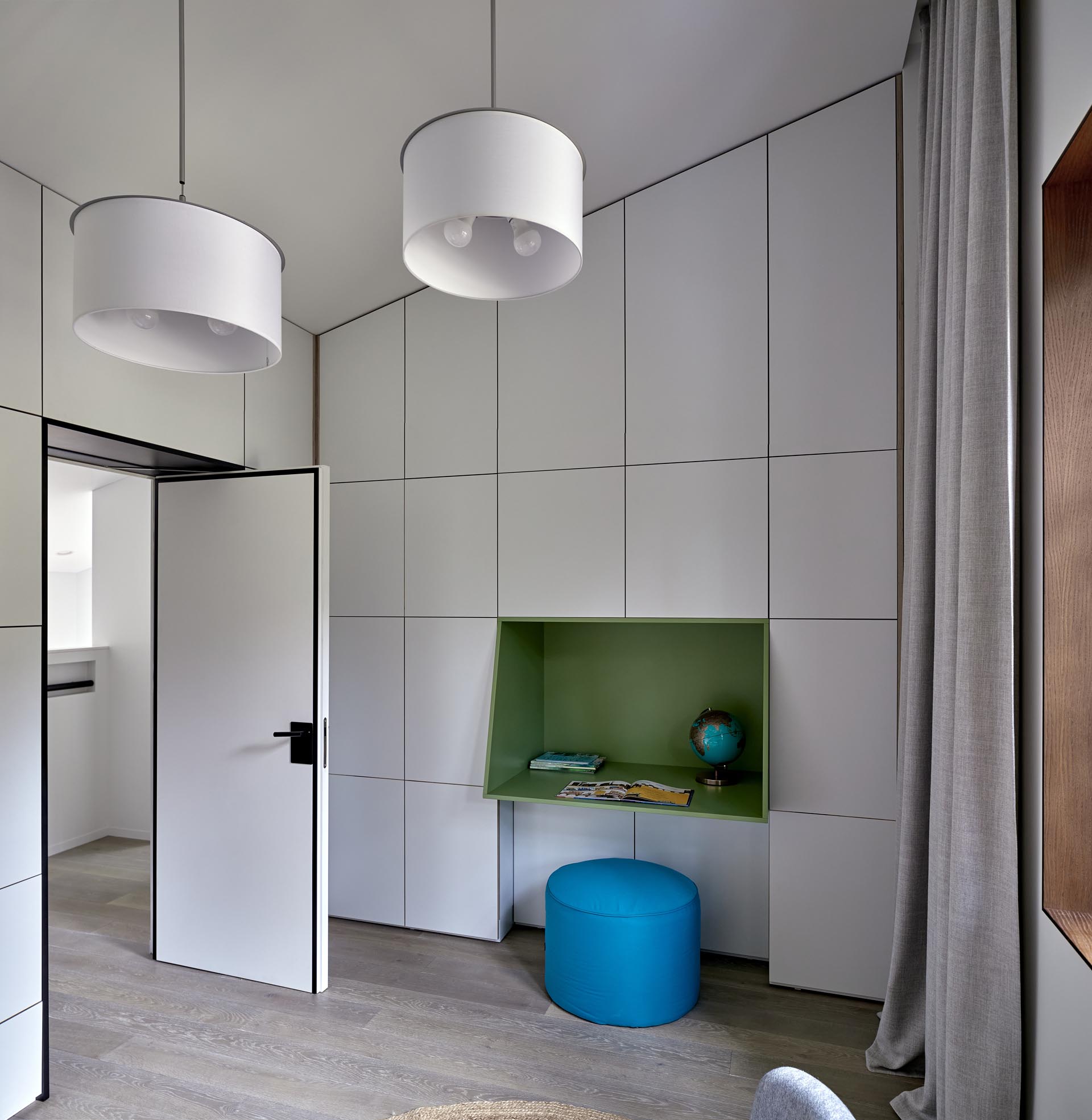 The home also has a variety of bathrooms, including one with a wood accent wall, backlit round mirror, and a black shelf that wraps around the room.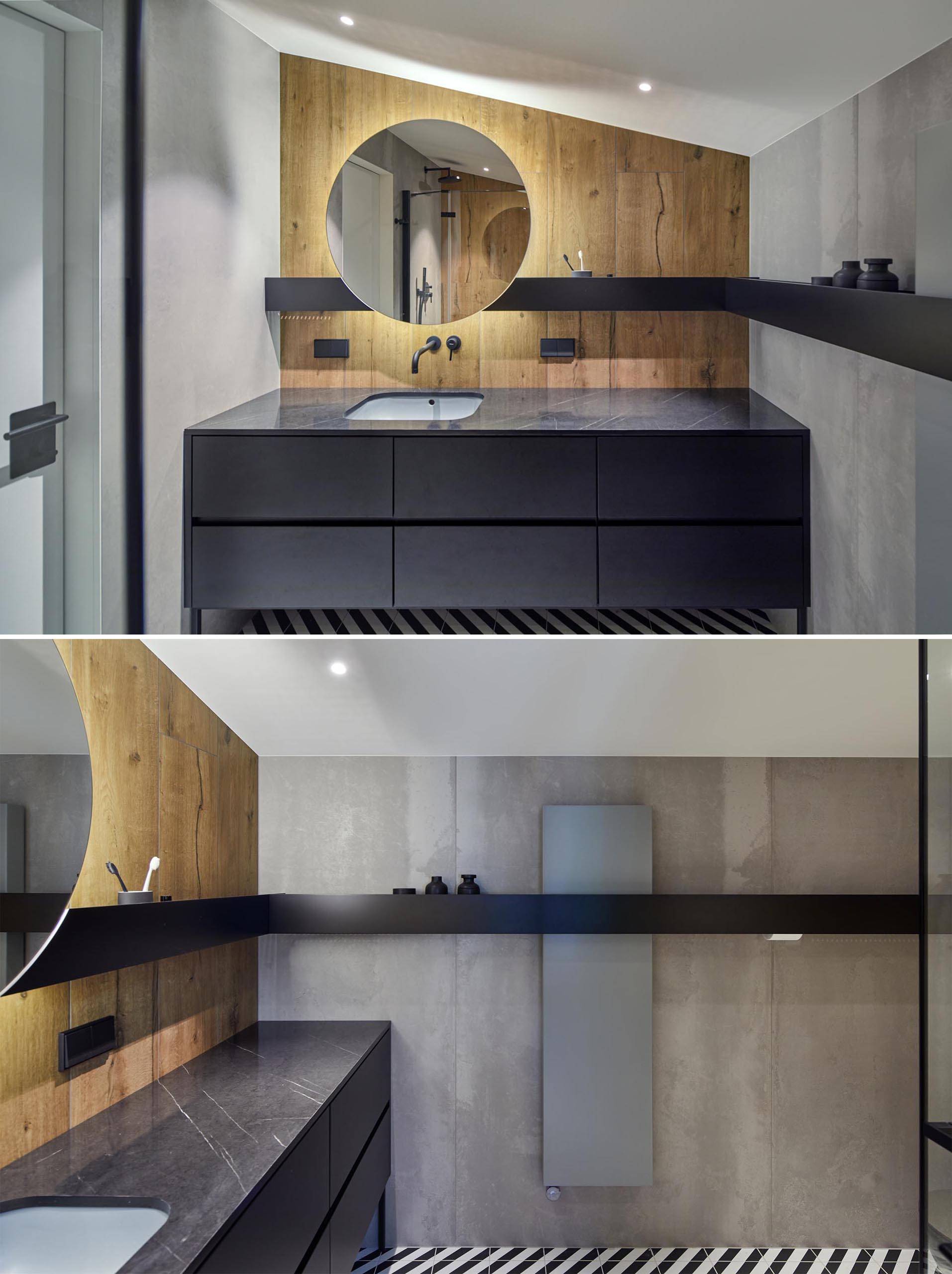 In another bathroom, matte green walls and ceiling have been combined with terrazzo and wood pendant lights.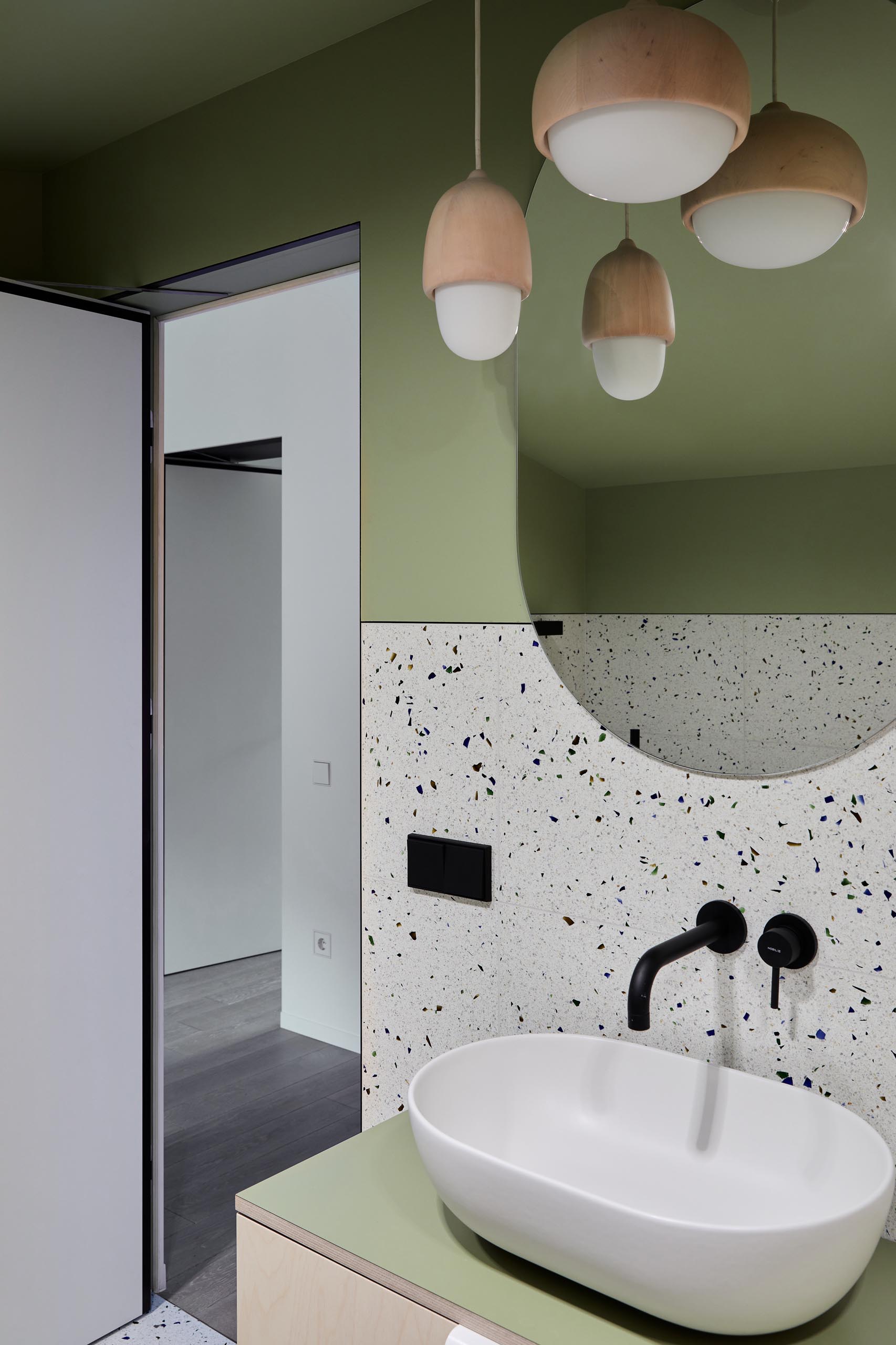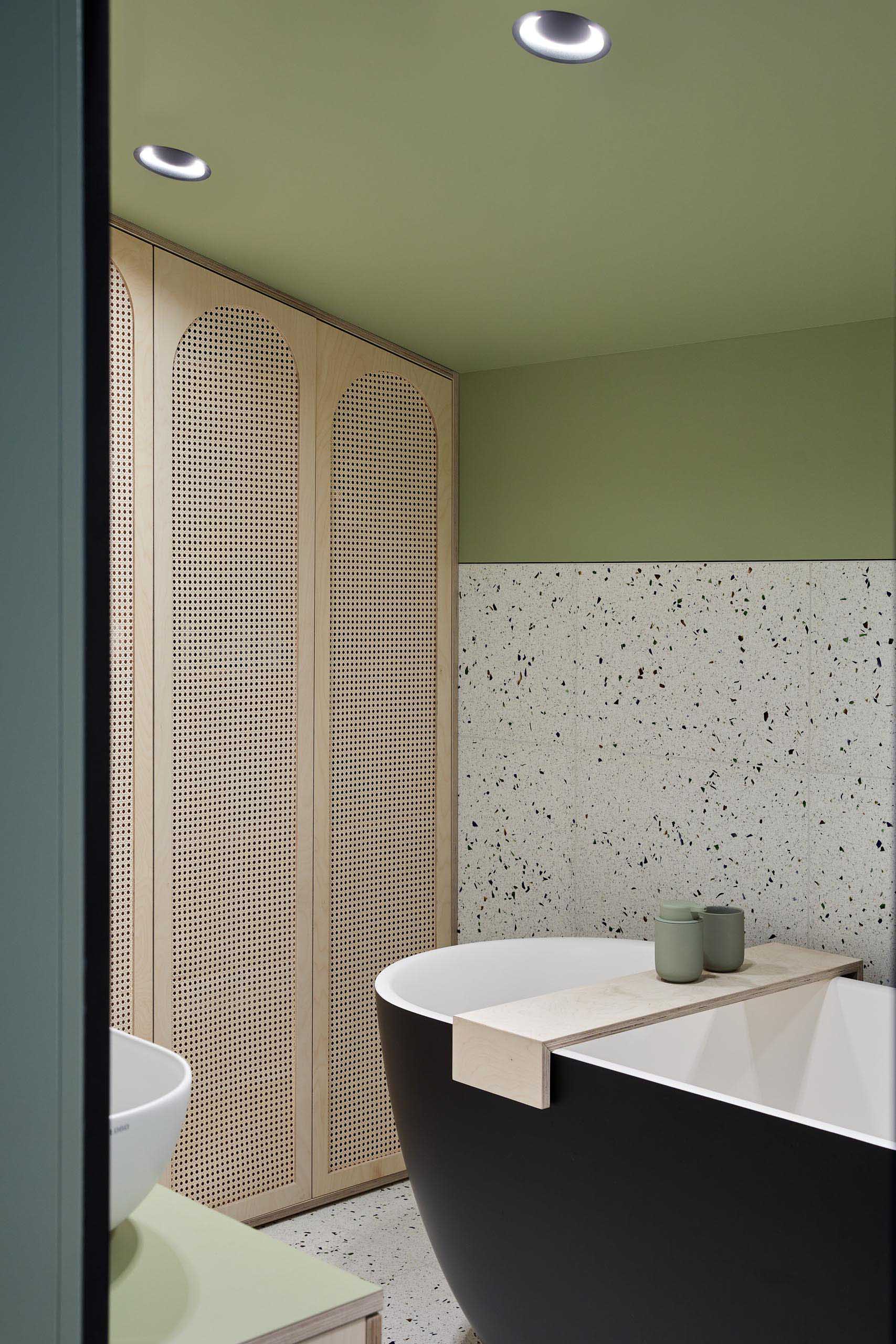 In a third bathroom, there are blue and dark wood walls, black accents, a walk-in shower, and a sauna.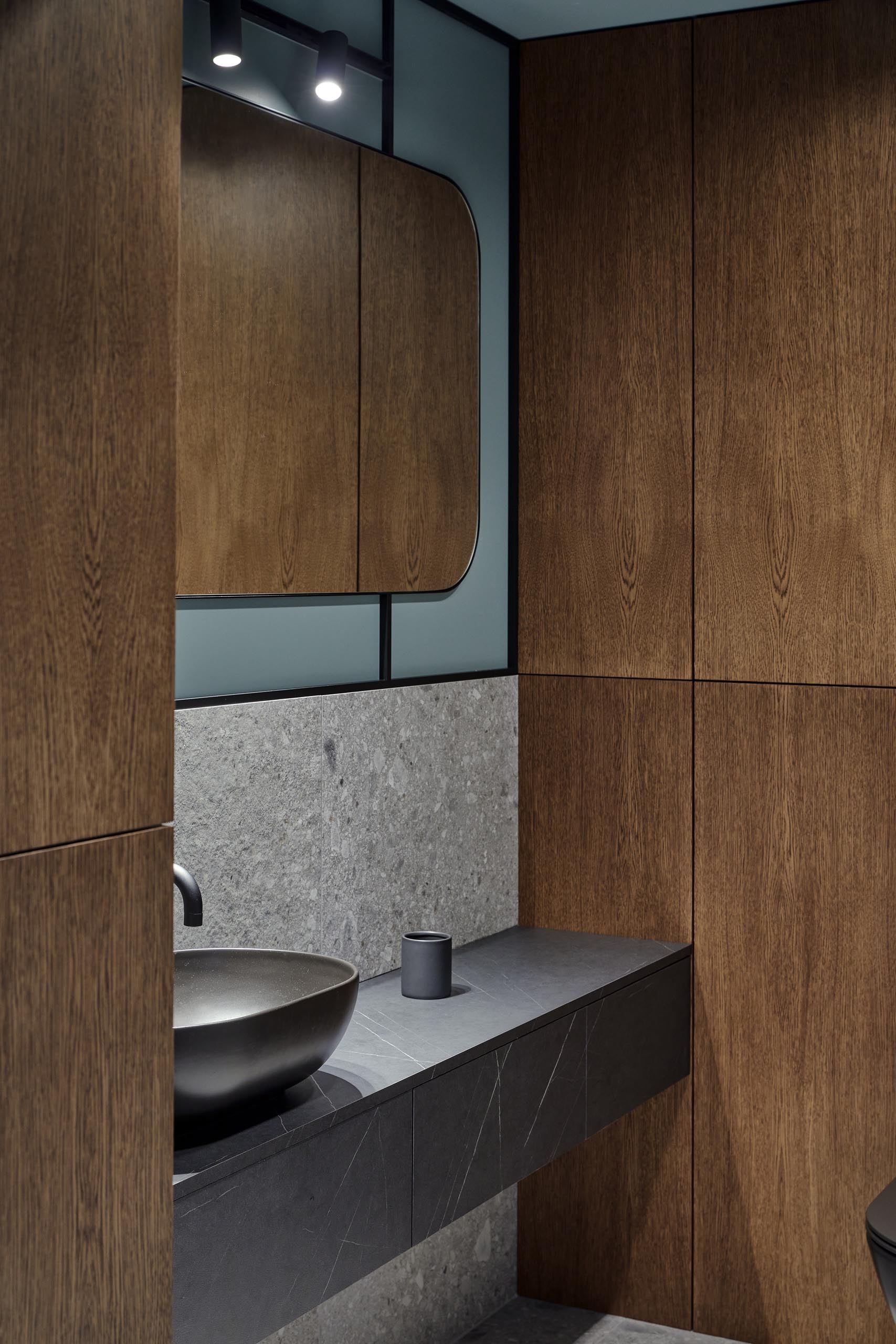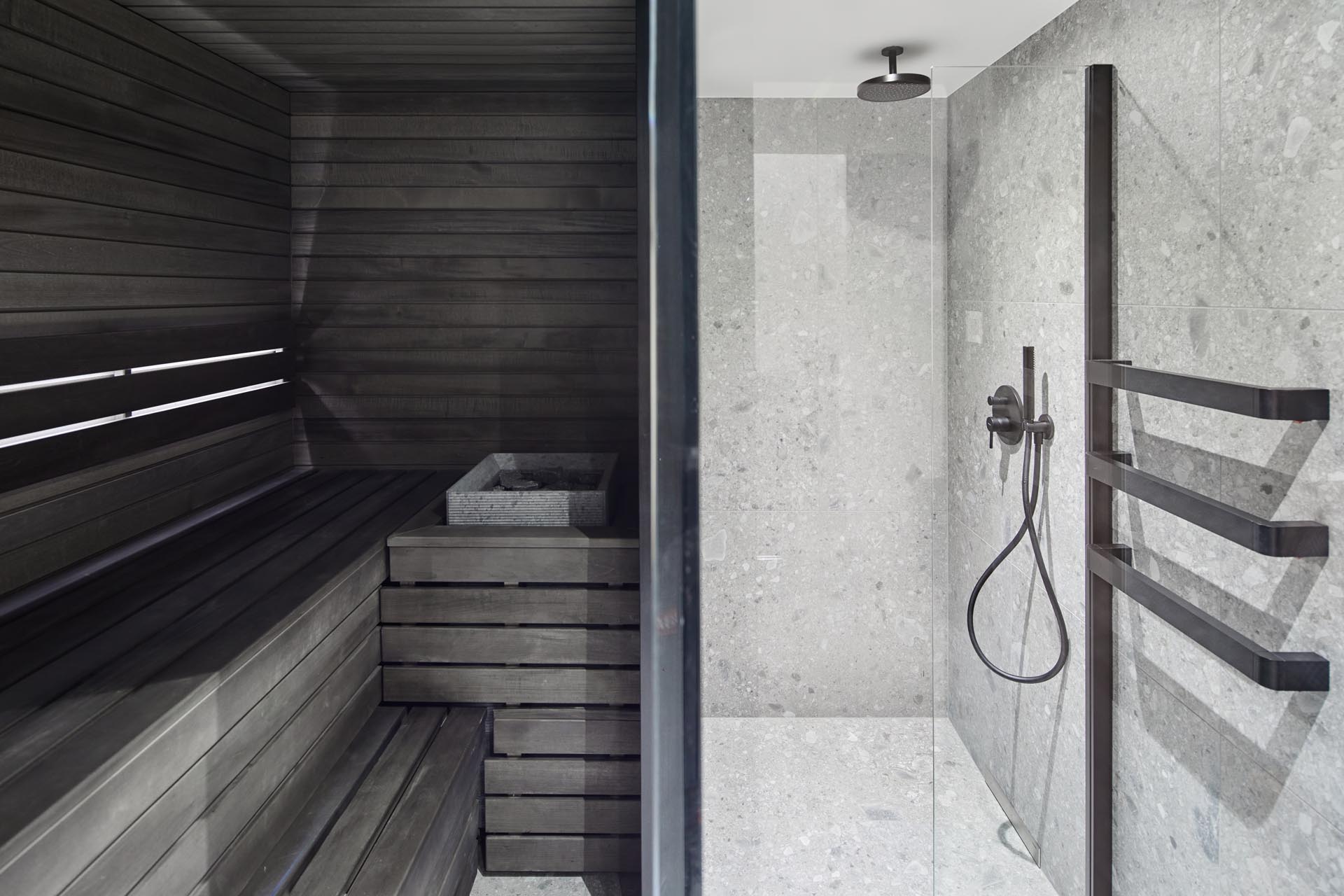 Photography ©Norbert Tukaj