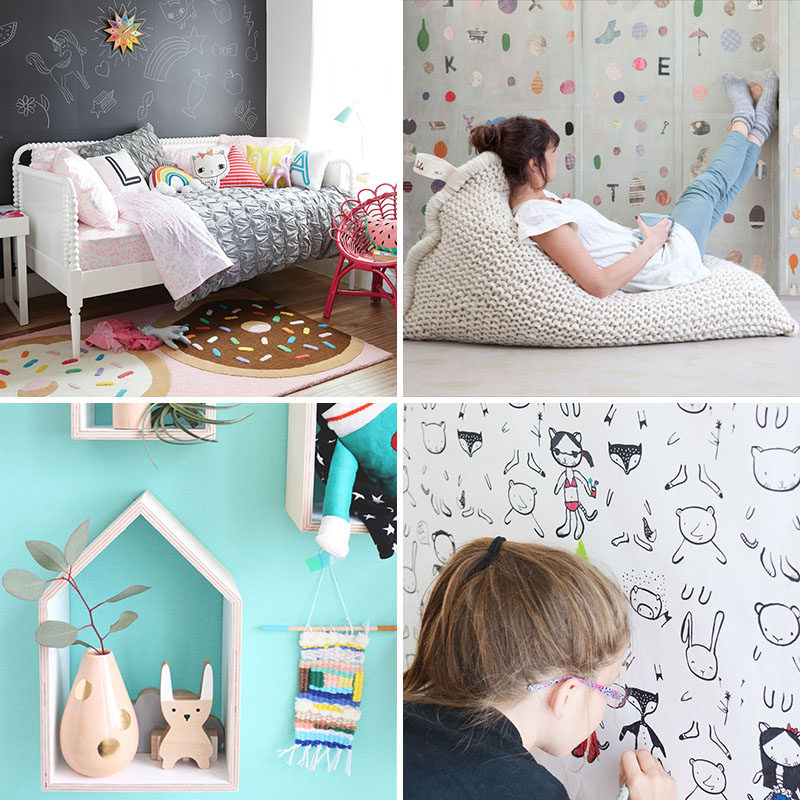 Today we're sharing 5 ways to create a fun bedroom that's cute, welcoming, and perfect for girls who are somewhere between a kid and a teen.
---
1. Let them decorate the walls
A chalkboard wall or wallpaper that encourages you to draw on it are fun ways for kids to customize their space and gives them the thrill of drawing on the walls. Chalkboard walls are easy to create, clean, and maintain, while customizable wallpaper can be taken down when it's time to change up the space.
---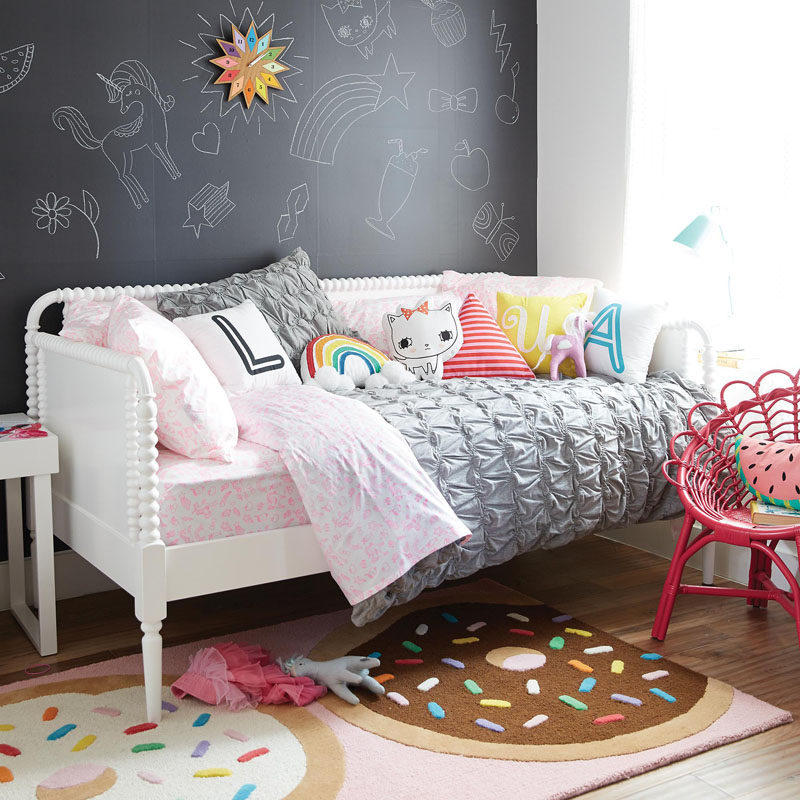 ---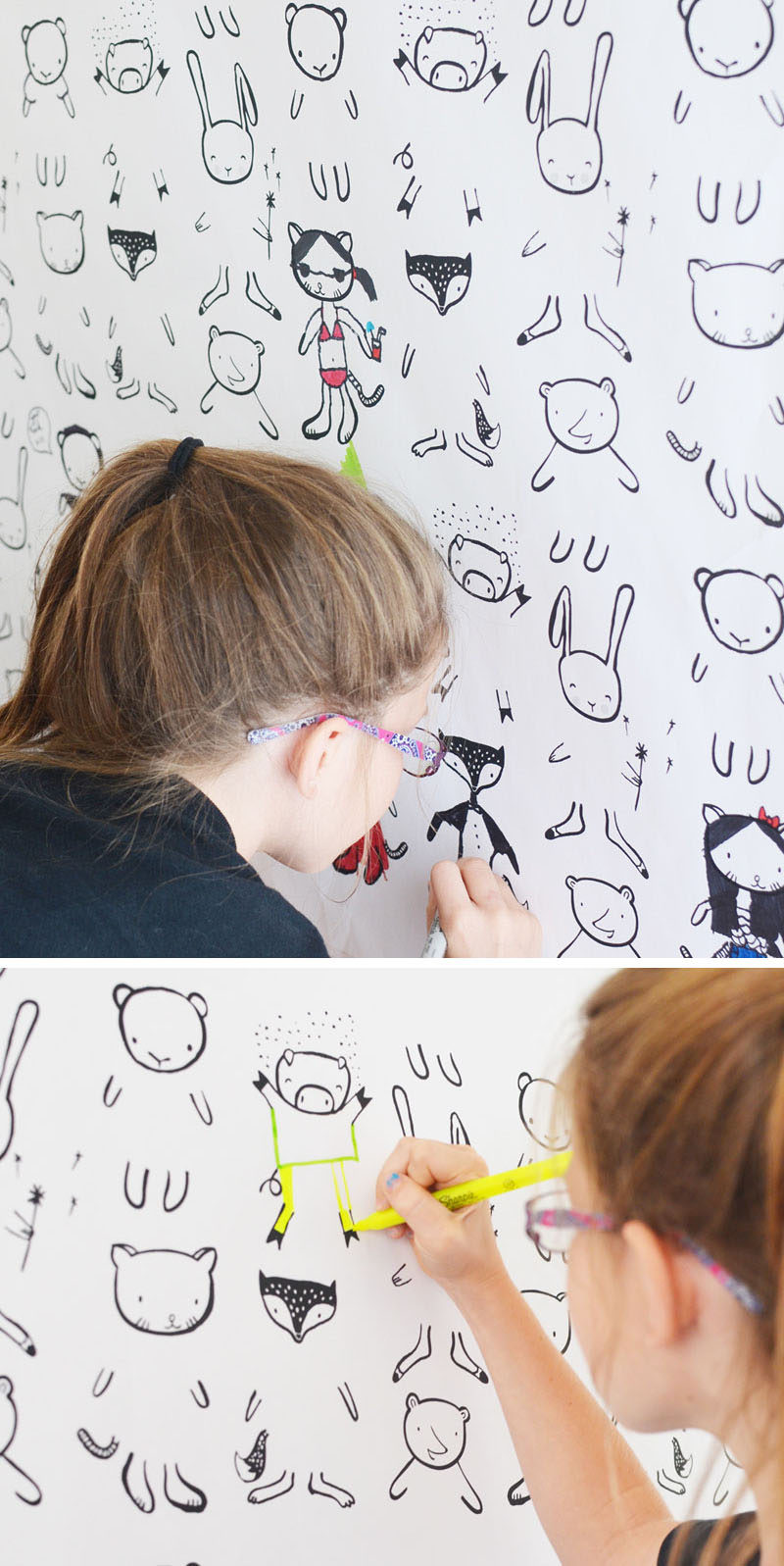 Dress Me Wallpaper from Wee Gallery.
---
2. Pick a fun color palette
While the conservative minimalist in you might prefer a neutral palette, let the kids experiment with color by letting them pick a color palette with a couple of bold colors. It'll liven up their space and make it feel more like a fun place where they can retreat to at the end of the day or play in whenever they feel like it.
---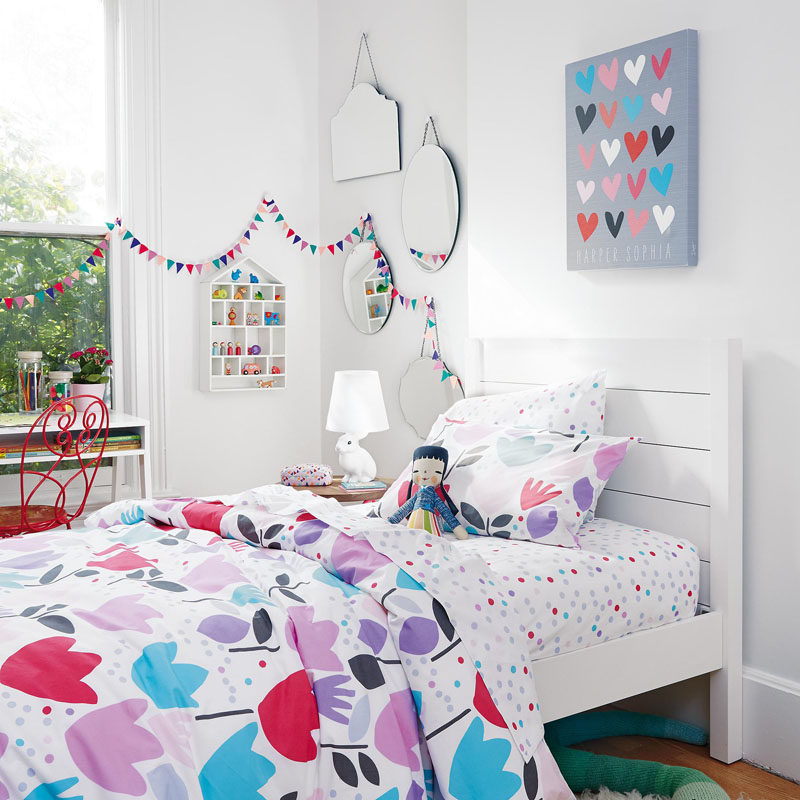 ---
3. Use cute shelving
Tweens have a habit of collecting treasures and trinkets and storing them away or putting them on display. Make sure they've got enough space to keep their favorite knick-knacks on display and easily accessible by including fun shelves in their room. Shelves in the shape of simple houses or a simple wall doll house that can easily be used as a shelf add cute decor to the space and are practical pieces of furniture to have in the room
---

---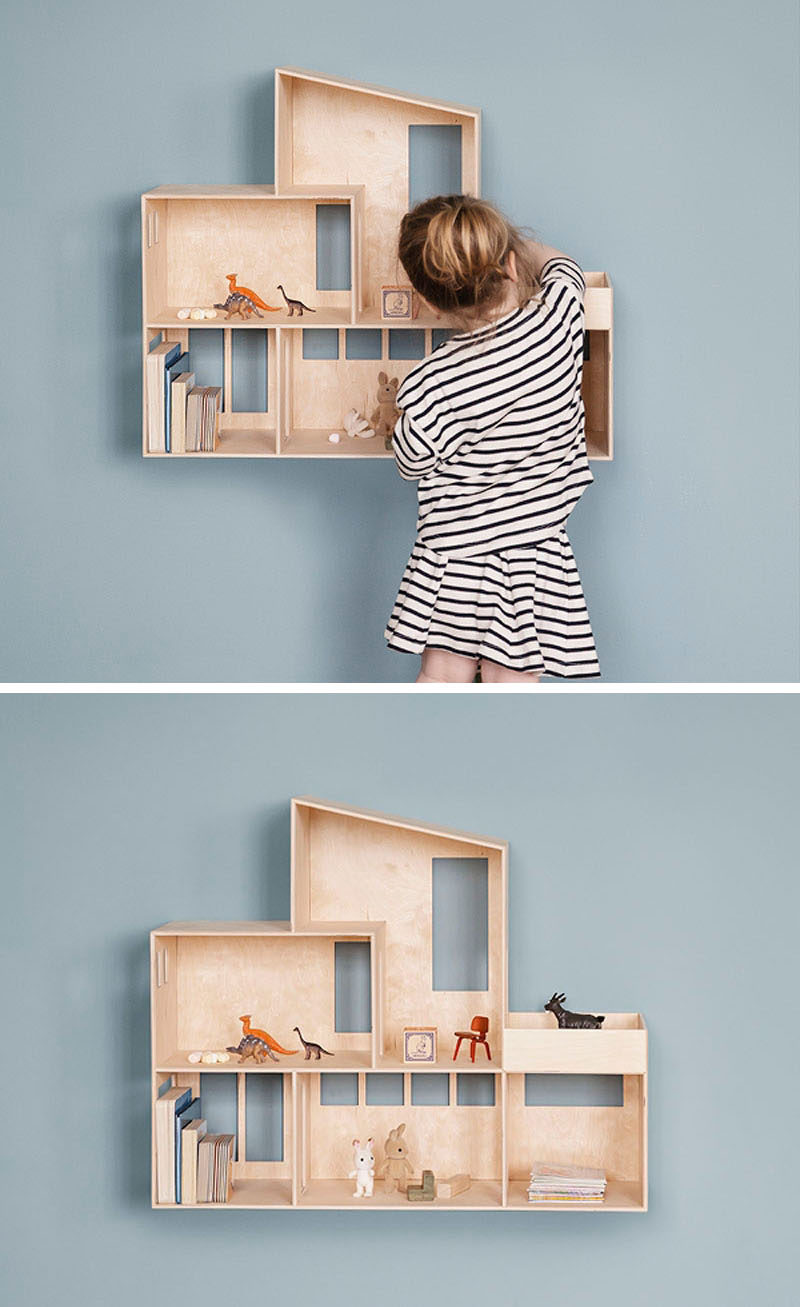 Miniature Funkis House from Ferm Living
---
4. Include comfy seating
Reading, writing, and pondering all require comfortable seating. Adding a cozy bean bag chair, hanging chair, or other seating solution encourages your child to spend time thinking or reading and provides and provides extra seating for friends.
---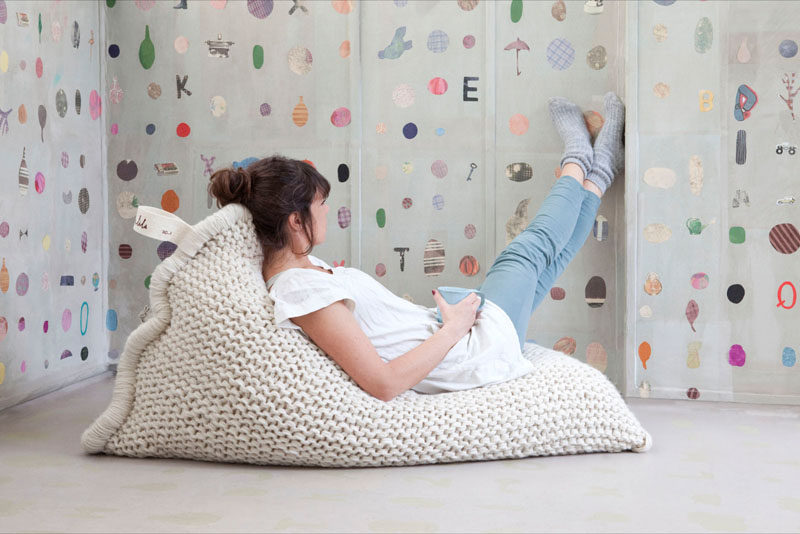 NEST knitted bean bag from Zilalila
---
5. Decorate the walls
Whether you include personalized art, stuffed animal heads, wall decals, or paintings they create themselves, make sure the walls are full of fun, personality, and reflect the things they love.
---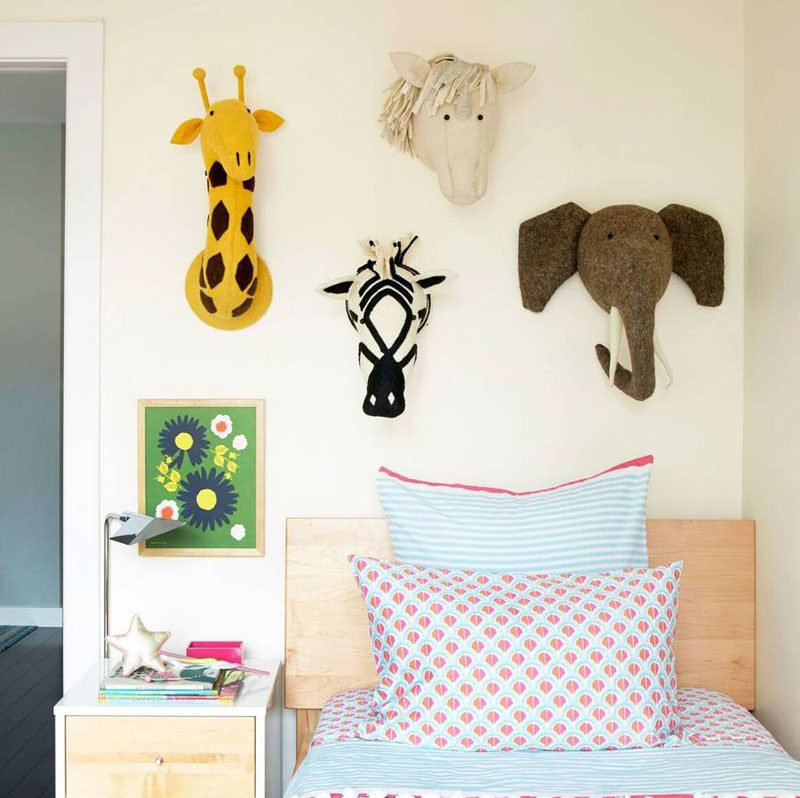 ---