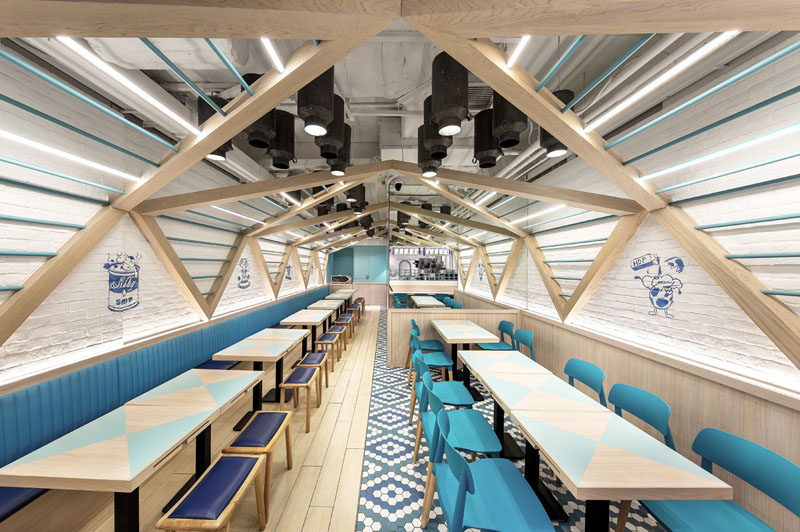 Atelier E has recently completed the interior and exterior revamp of The Hokkaido Dairy Farm Restaurant in Hong Kong.
Inspired by elements of a traditional dairy farm, like the pitched roof, standalone mailbox, and shingled exterior, the front of the restaurant has a traditional look that's interrupted by contemporary details like the hexagons, bright blue color, and the creative use of the postbox that doubles as a takeaway window.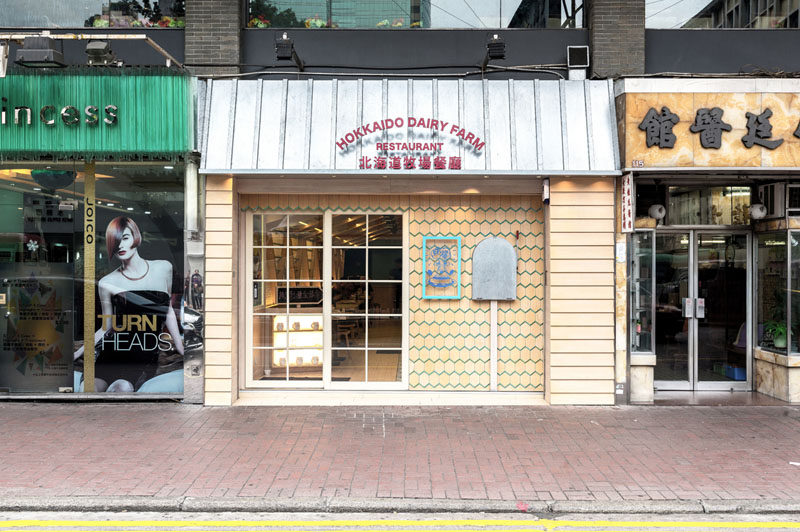 ---
Inside the restaurant, wood has been used on the walls and ceilings to create the look of the loft above a traditional dairy farm. A combination of solid blue bars and bars with lighting in them represent the blue sky and natural sunlight that would normally stream through the beams of the barn.
---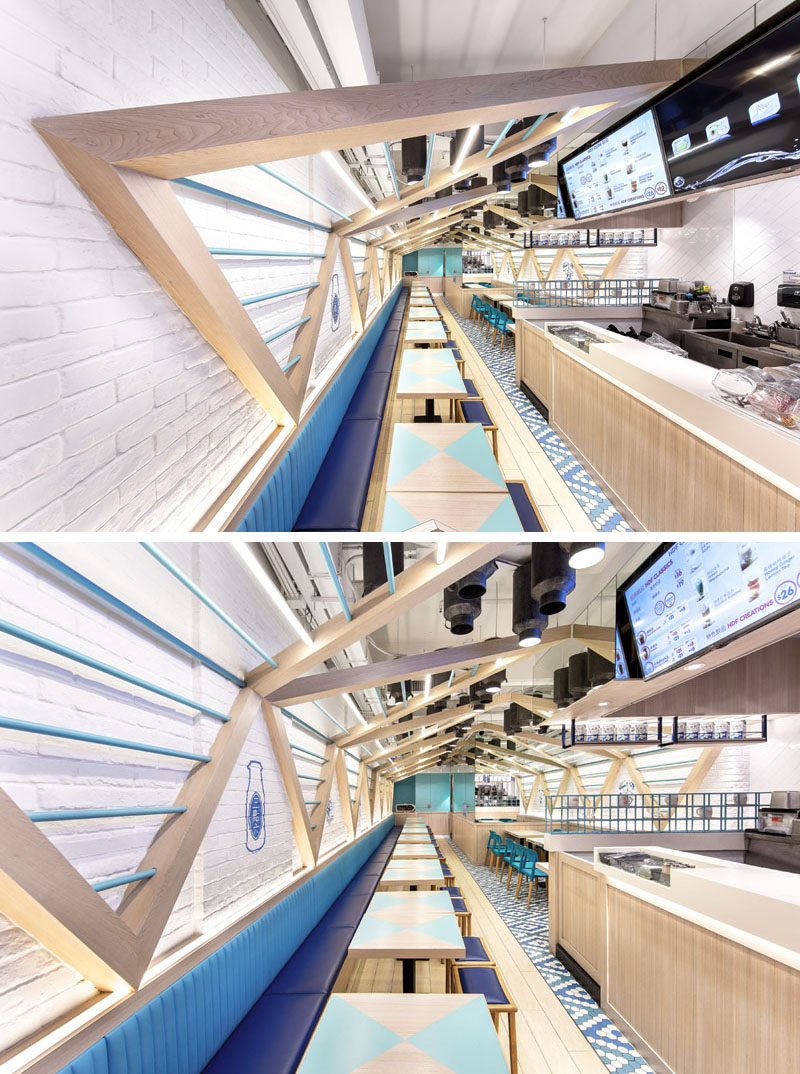 ---
Blue banquette seating runs the length of one side of the restaurant while tables and chairs sit on the opposite side, creating a cleanly organized and geometrical interior arrangement.
---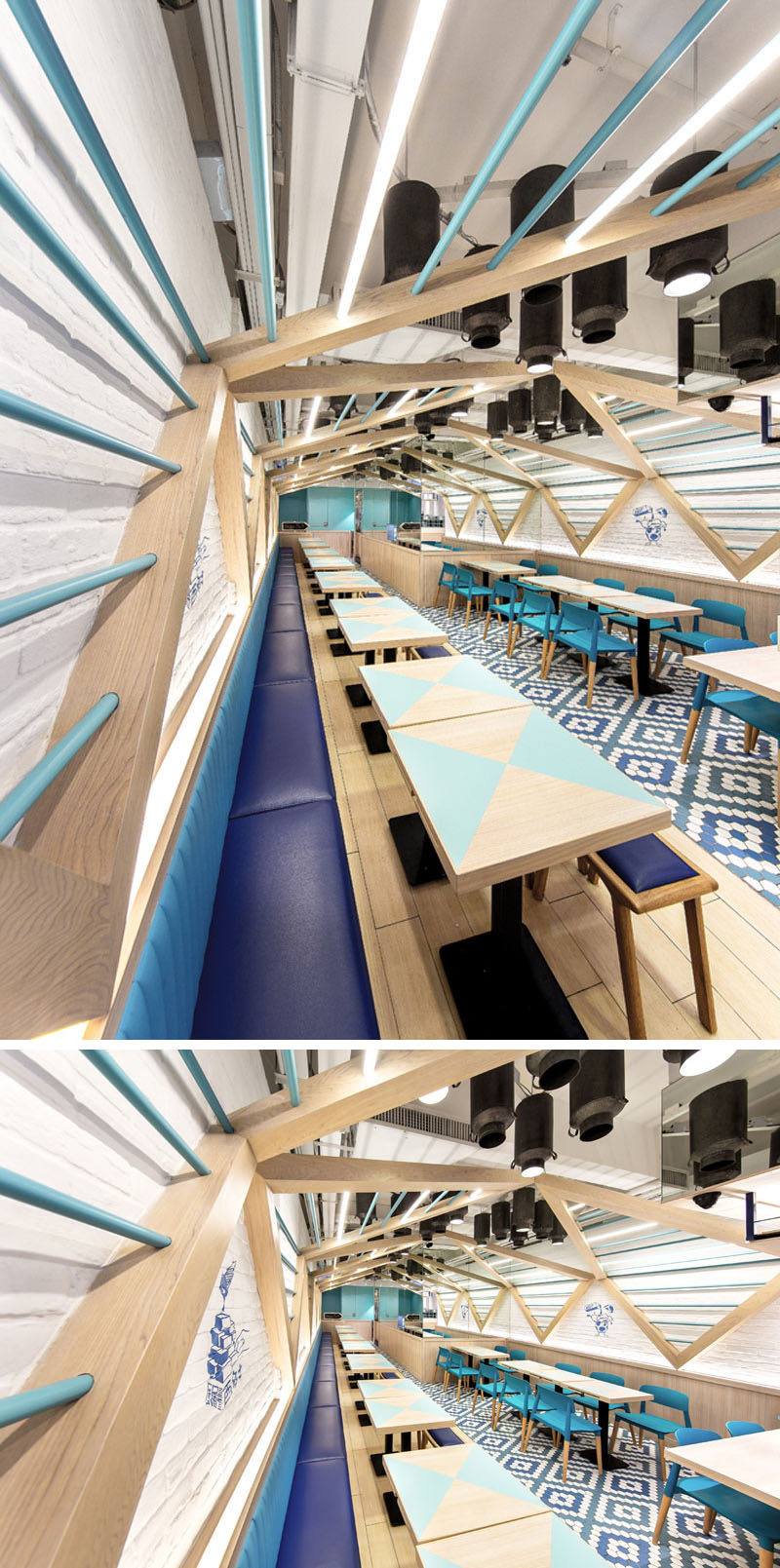 ---
Hanging from the ceiling of the restaurant are traditional metal milk jugs acting as both extra lighting and a unique design detail that pays tribute to the history of dairy farms.
---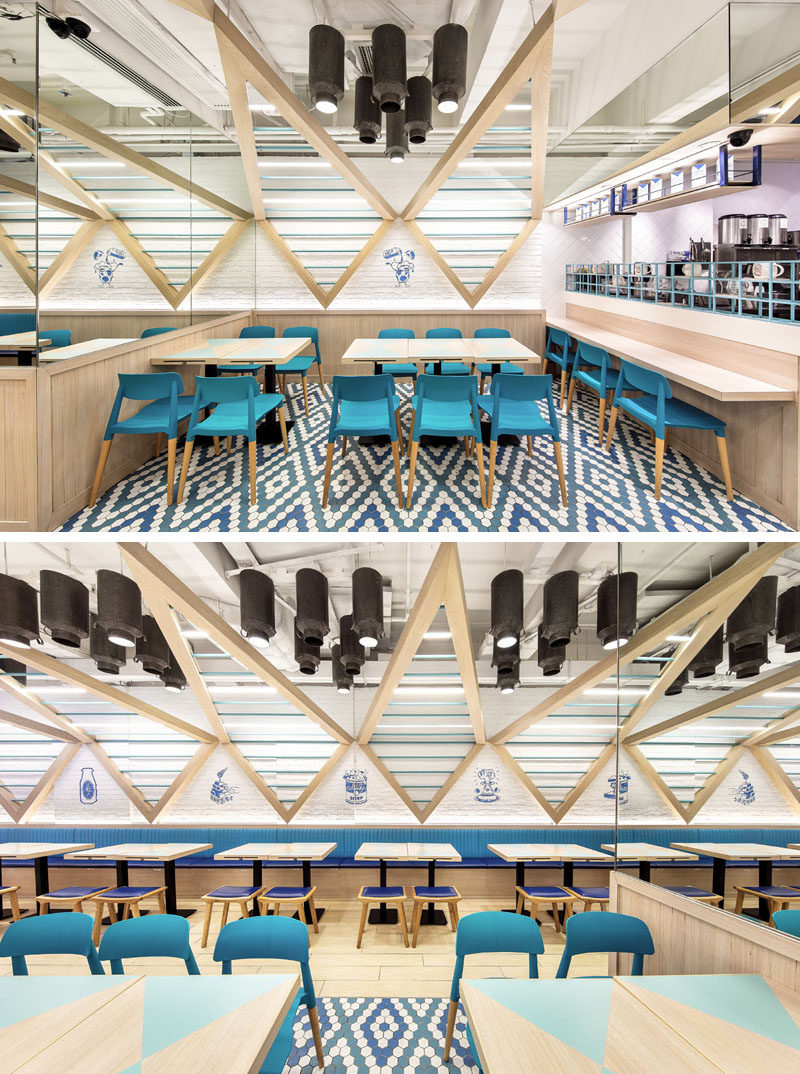 ---
While the front of the restaurant houses the smaller kitchen and take away window, at the back of the restaurant, the kitchen and prep areas are concealed by a large mirrored box. The use of mirrors preserves the symmetry of the interior, minimizes the visual impact of the kitchen, and makes the space feel larger and more open.
---