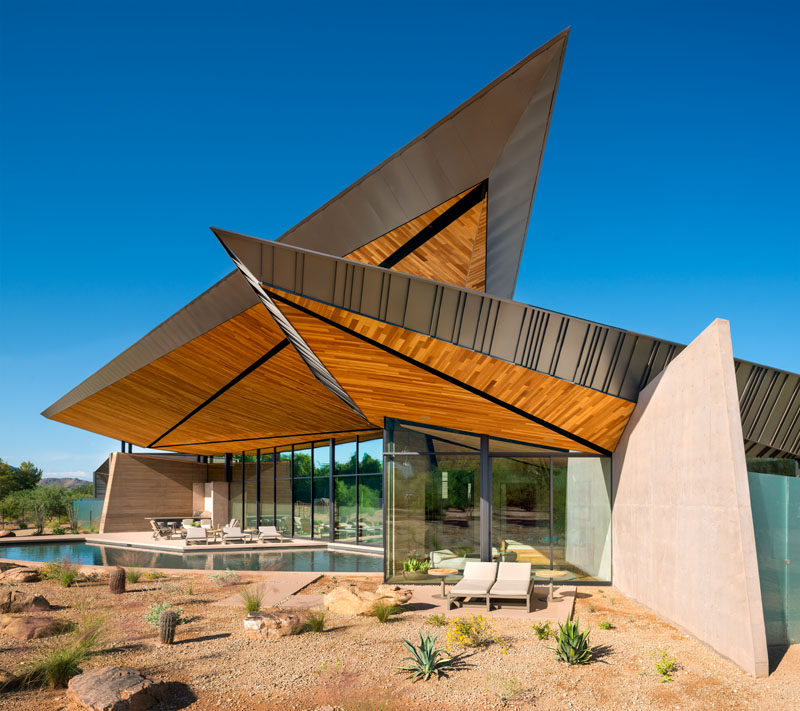 Kendle Design Collaborative were inspired by desert forms, natural light, and mountain views, when they designed this house in Paradise Valley, Arizona.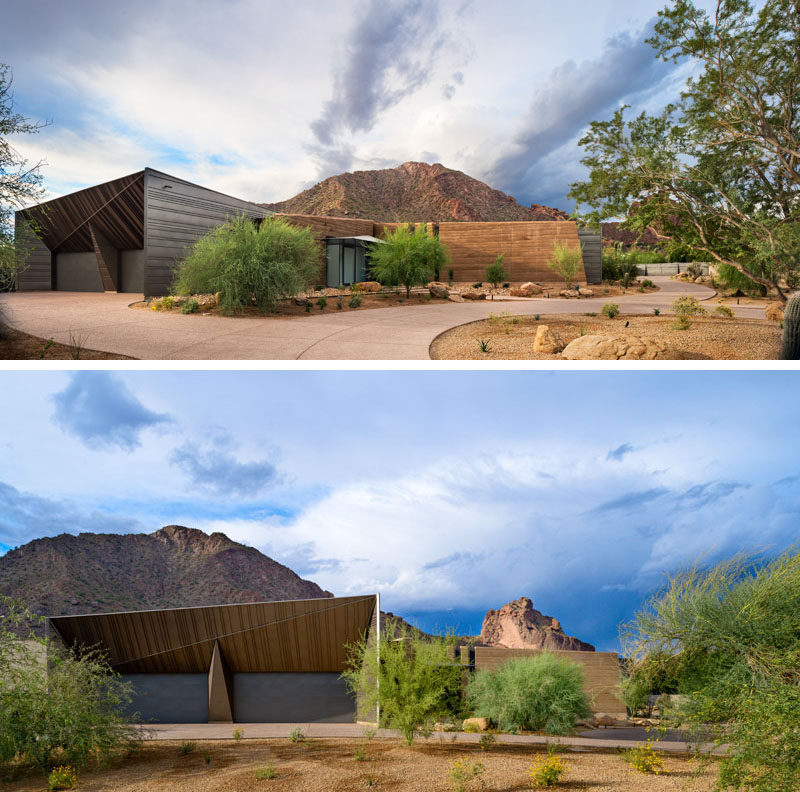 ---
Materials such as layered walls of rammed-earth, wood, metal, and concrete, have been used throughout the design of the home.
---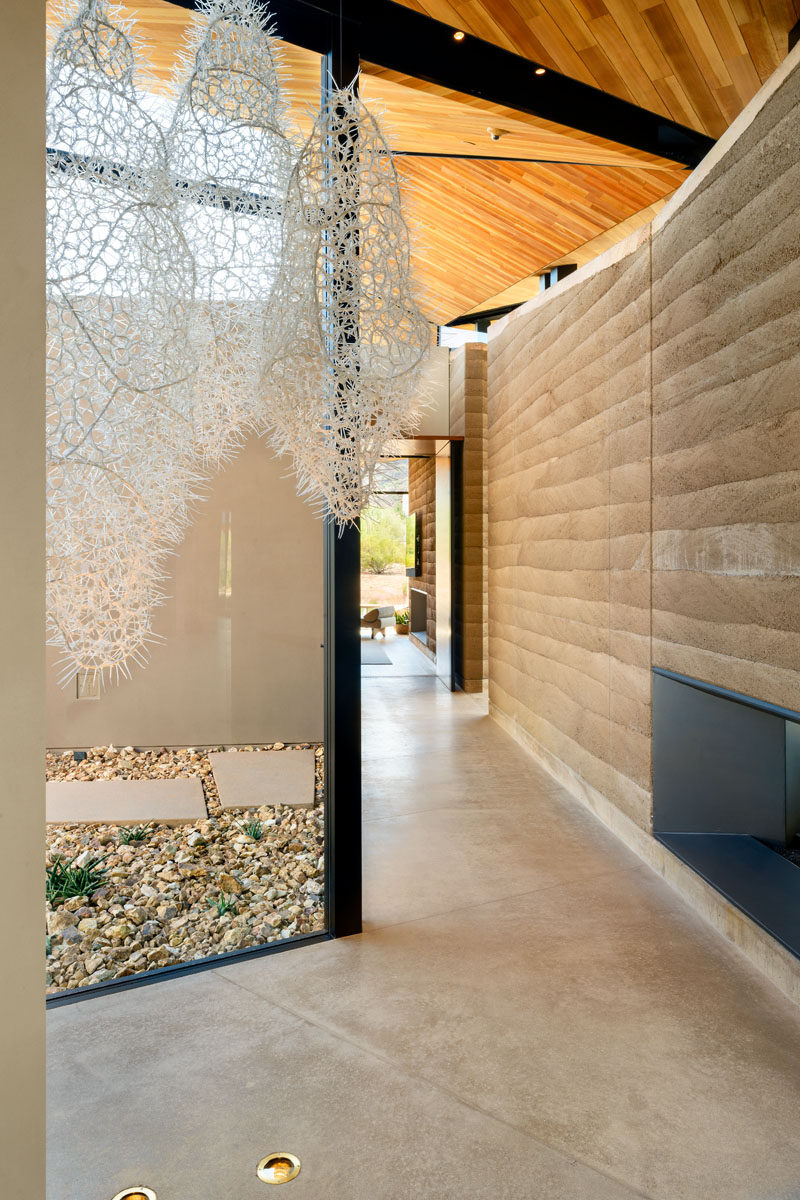 ---
The signature feature of this home is its floating roof canopy, the underside of which is comprised of tectonic-like forms inspired by local geology and monsoon cloud formations.
---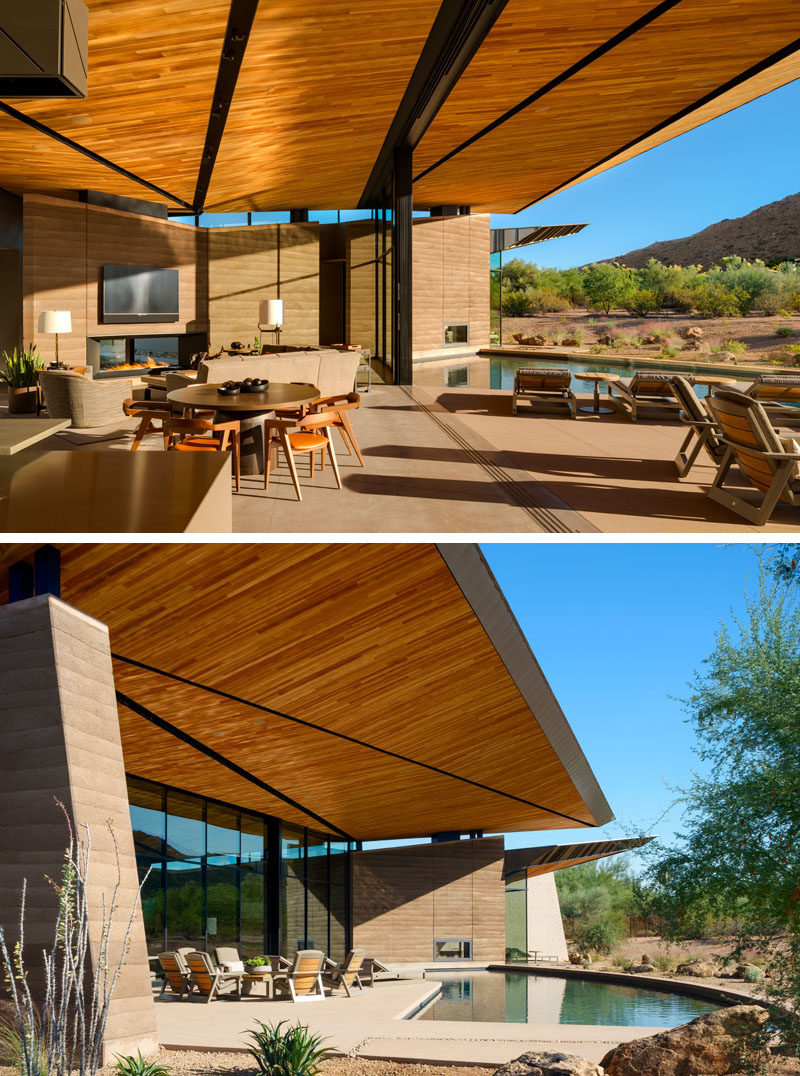 ---
The canopy balances the owner's desire for both grandeur and coziness, with it starting low within the interior living spaces and raising dramatically towards the 180 degree mountain view.
---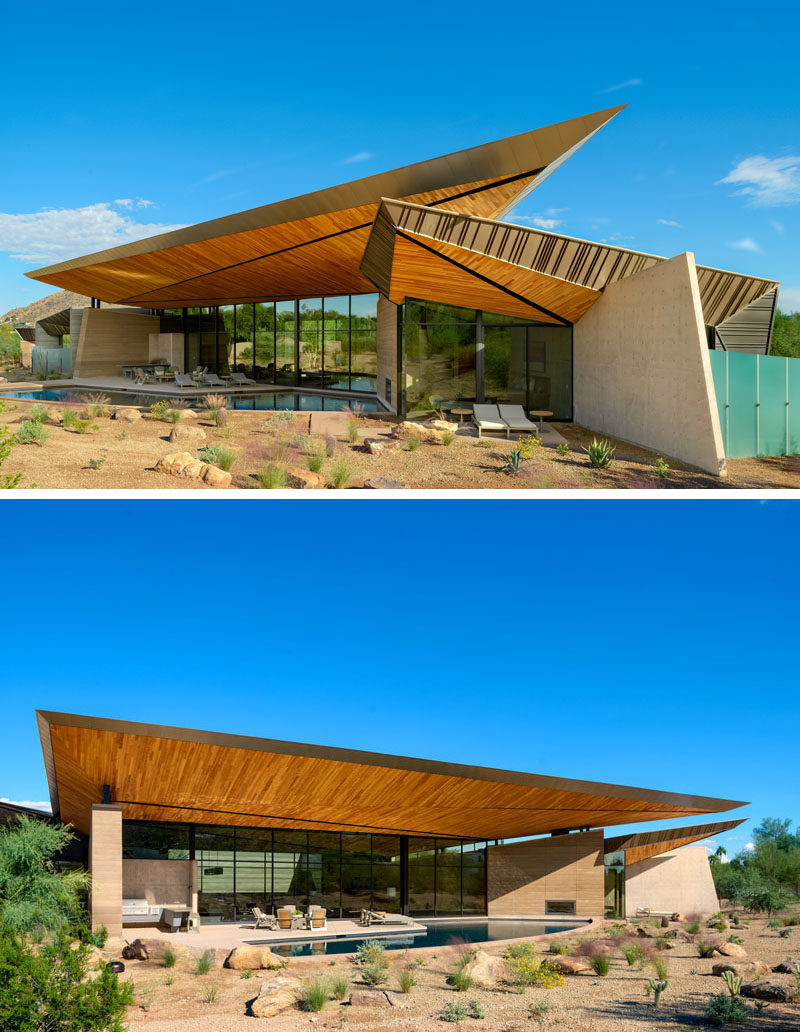 ---
Passive features of the house include interior spaces arranged around a central outdoor atrium, allowing the daylight and breeze to provide natural comfort inside.
---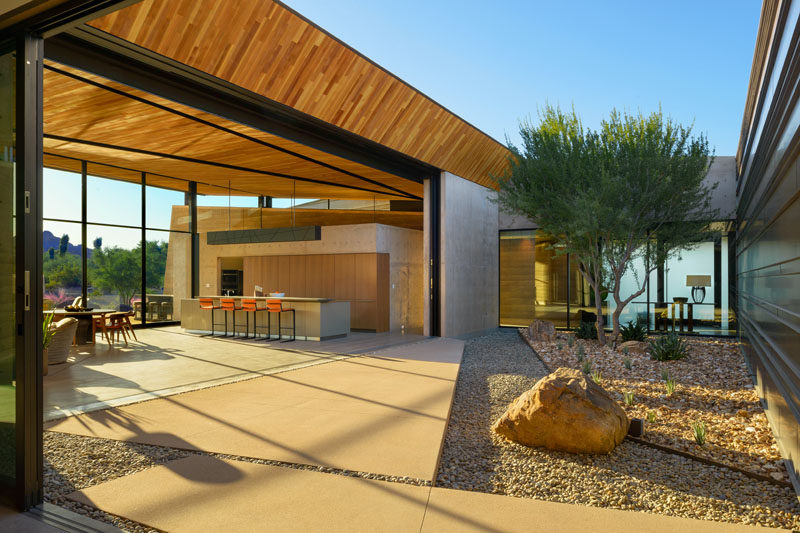 ---
The rammed earth walls add a natural element in the home, with the clearly defined layers creating a subtle artistic quality.
---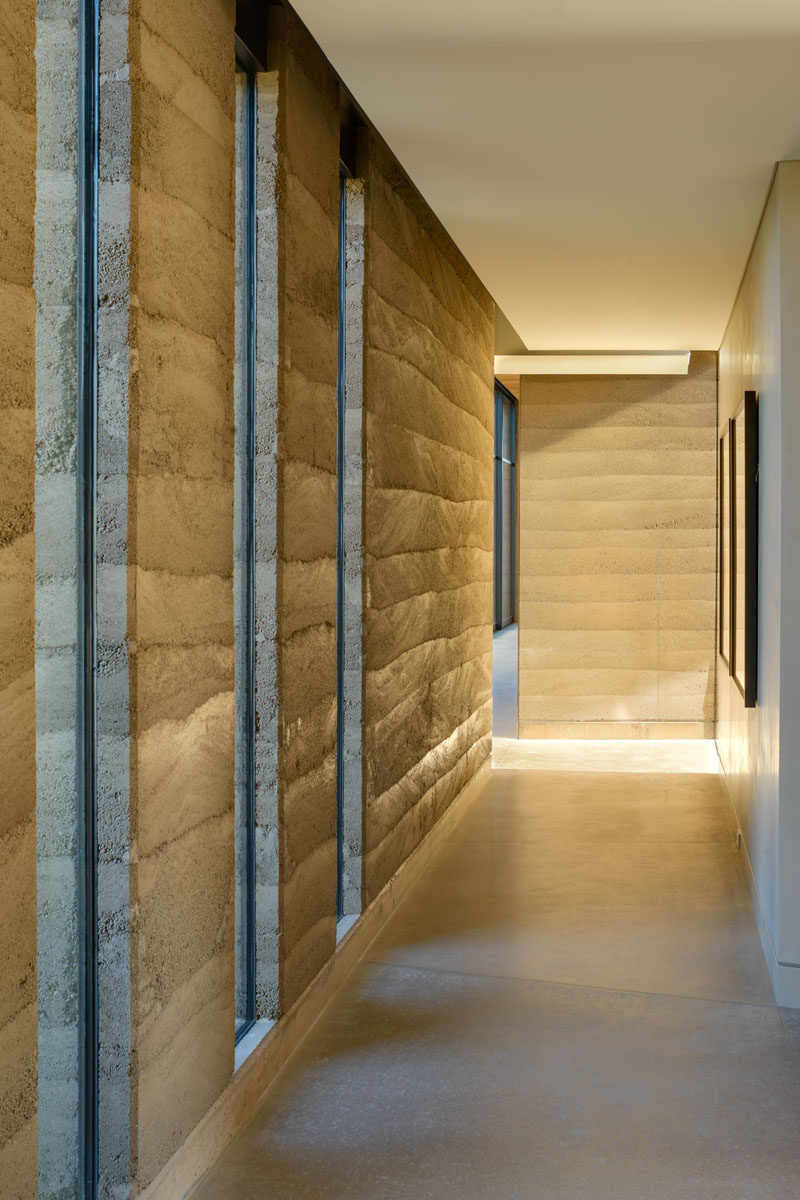 ---
Cast in place concrete walls have been used as an alternative to the rammed earth walls.
---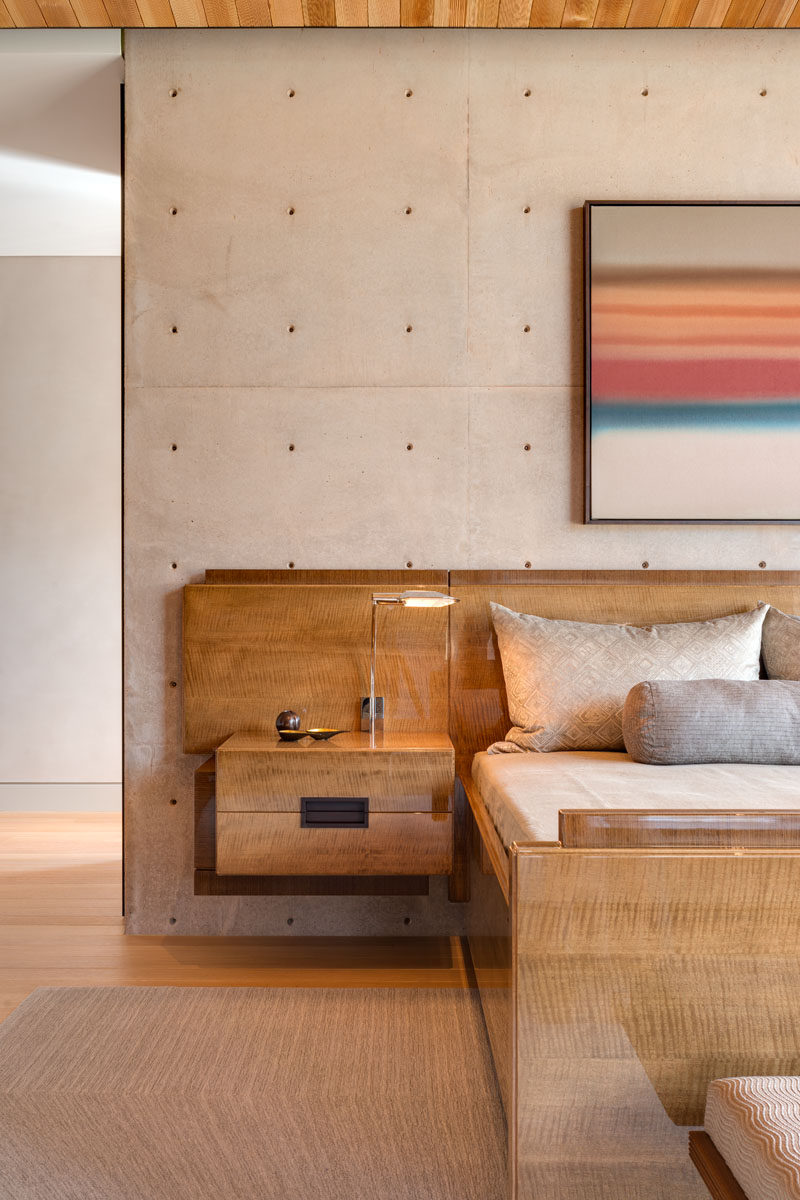 ---
Throughout the house, there's a seamless flow between the indoor spaces and the outdoors, like in this bathroom that opens up to a semi-private courtyard.
---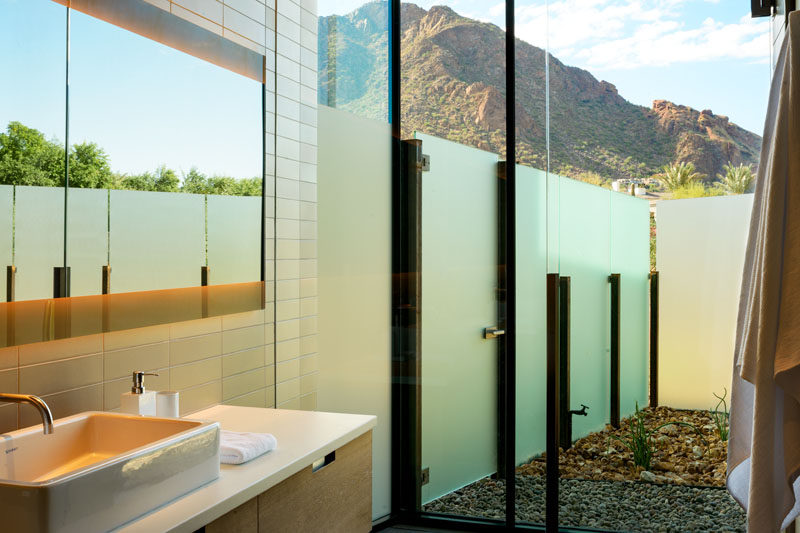 Photography by Alexander Vertikoff | Architecture Firm: Kendle Design Collaborative | Lead Architects: Brent Kendle | Interior Designer: David Michael Miller | Landscape Architect: GBtwo Landscape Architects | Builder: Desert Star Construction
---