If you're looking for a unique way to create a dark bedroom or frame your bed and make a statement, consider creating an all black background, like the one seen here in the Mauritzhof Hotel designed by Kresings.
Wood paneling covers the wall behind the bed while accents, like the pendant light, the built in light, and the outlets, have all been done in black as well to create a dramatic look without drawing attention to the smaller details.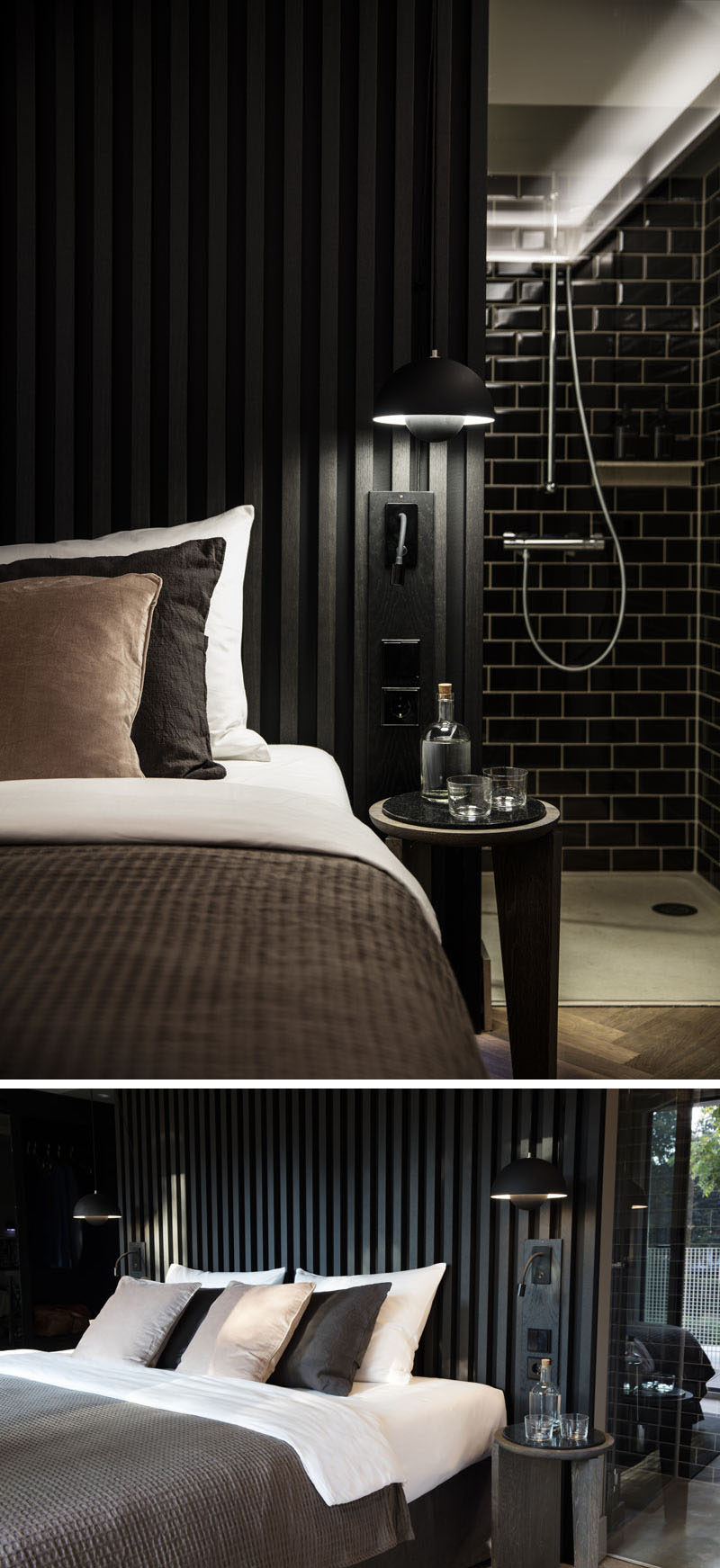 The ridges in the black wall create a textured look that's accentuated when the sun hits it them and adds more drama to the look of the room.