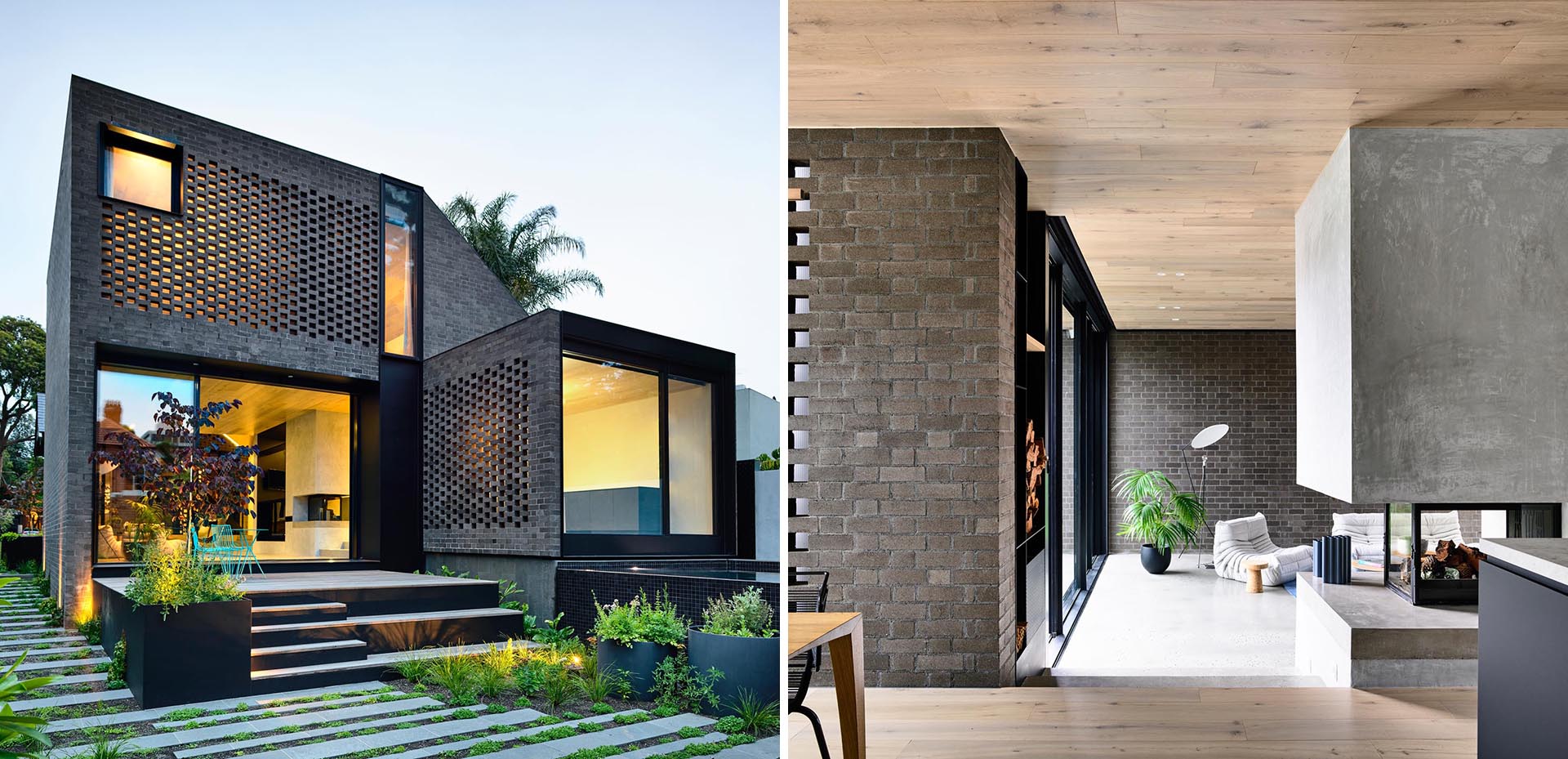 Australian architecture firm Jackson Clements Burrows Architects (JCB) has designed the transformation of an existing heritage building in Melbourne and created a modern two-story addition.
A refined and subtle palette of dark brick, steel, and timber, gives the home a contemporary appearance, while the brick design and large windows allow natural light to filter through to the interior.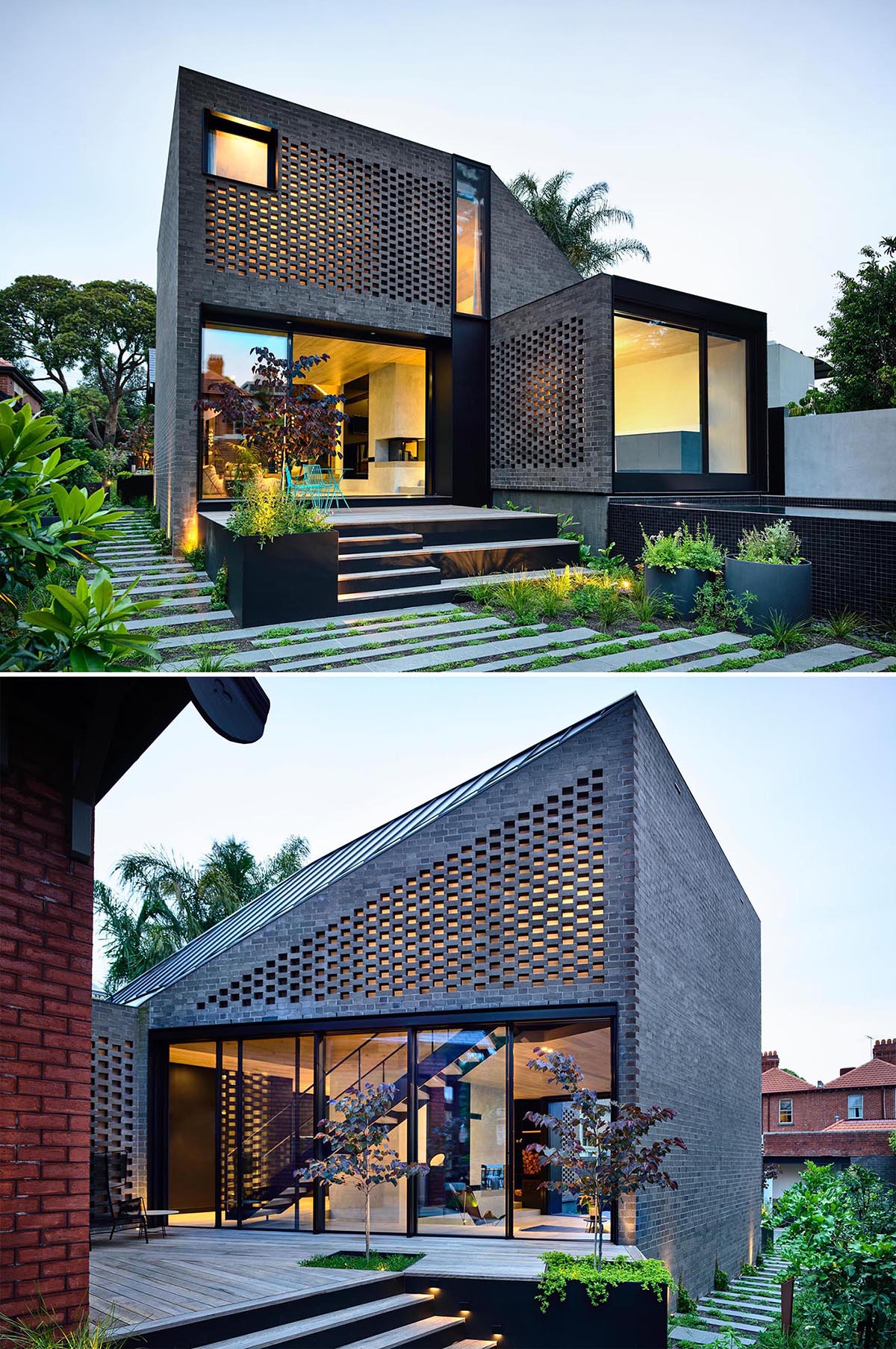 The interior of the addition showcases the dark brick walls, as well as a wood ceiling, and a see-through fireplace that can be enjoyed from both the kitchen and the living room.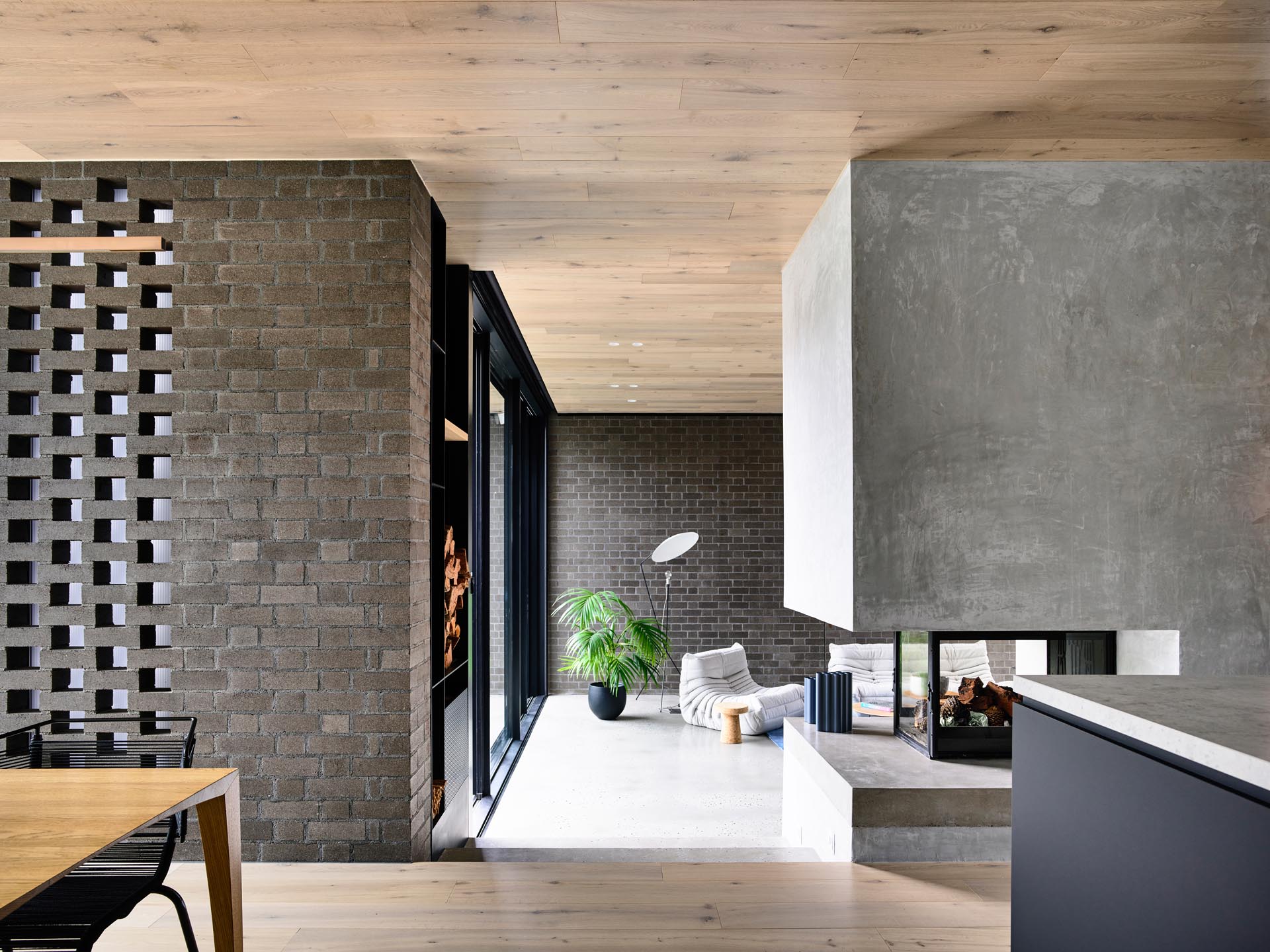 The kitchen shares the space with the dining room, however, it's the matte black kitchen cabinets that line the wall that command attention.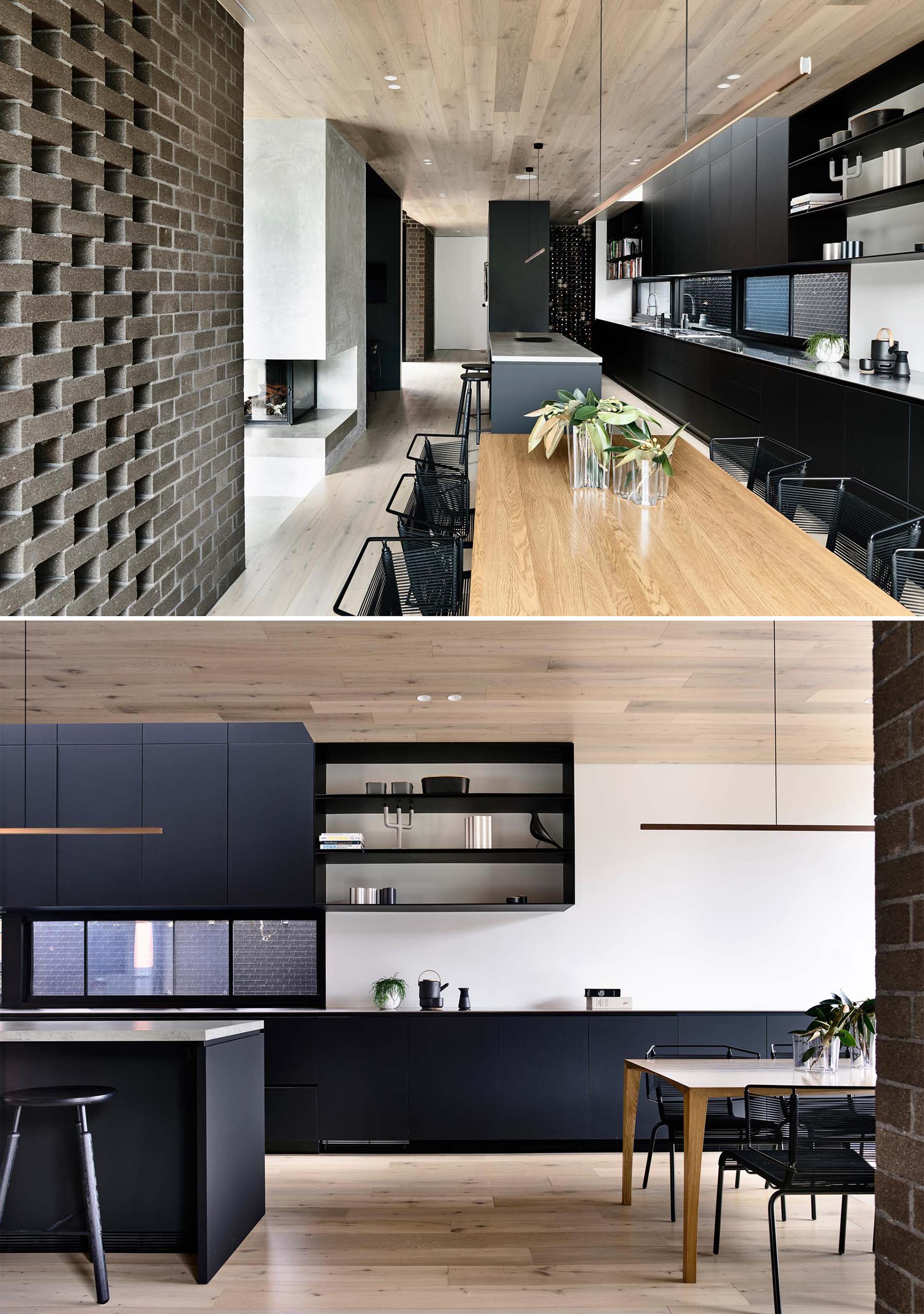 A new bedroom has a simple yet modern design that takes advantage of the light through the hit-miss brickwork at the end of the closet.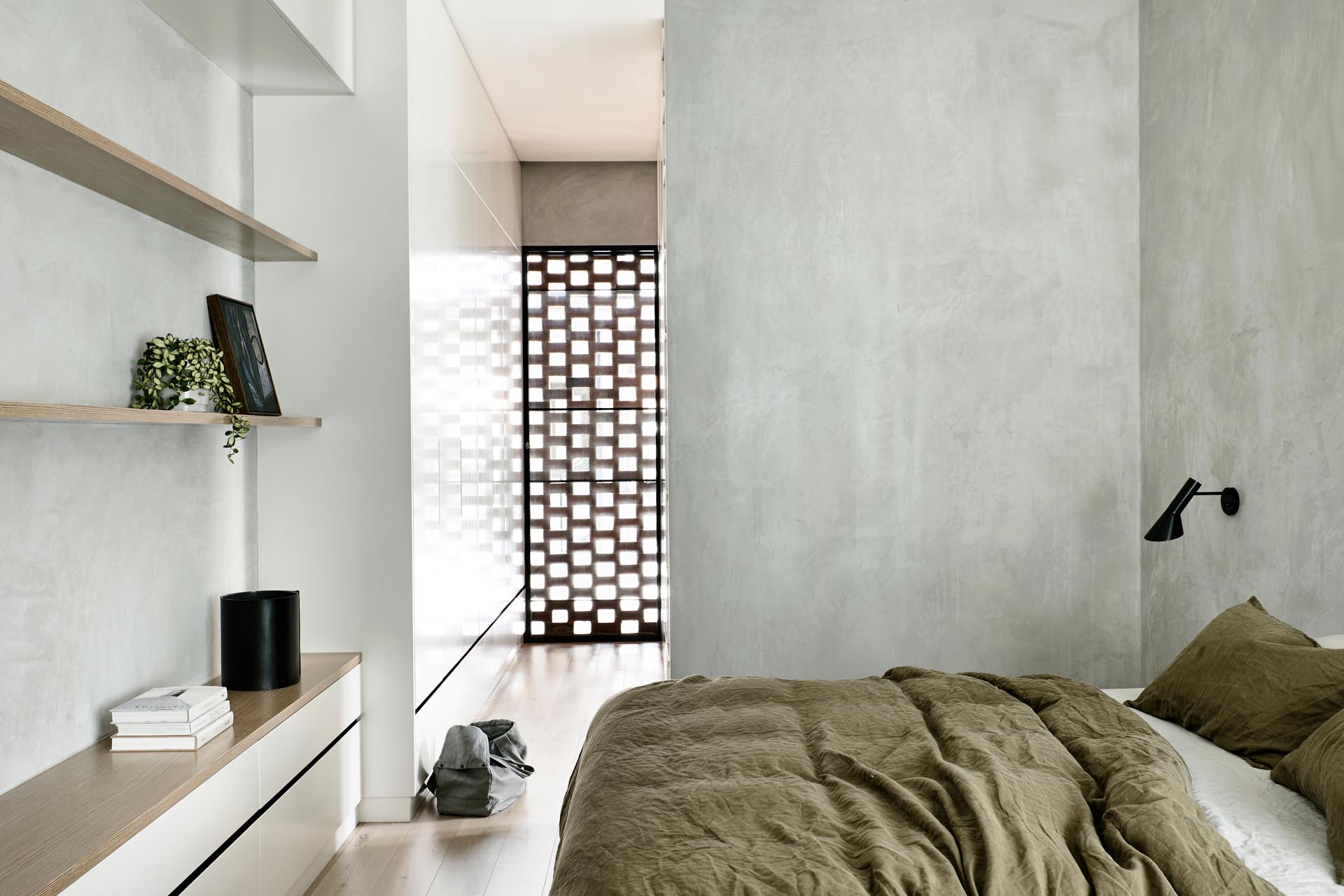 There's also an en-suite bathroom that opens up to a courtyard that connects the old and new sections of the home.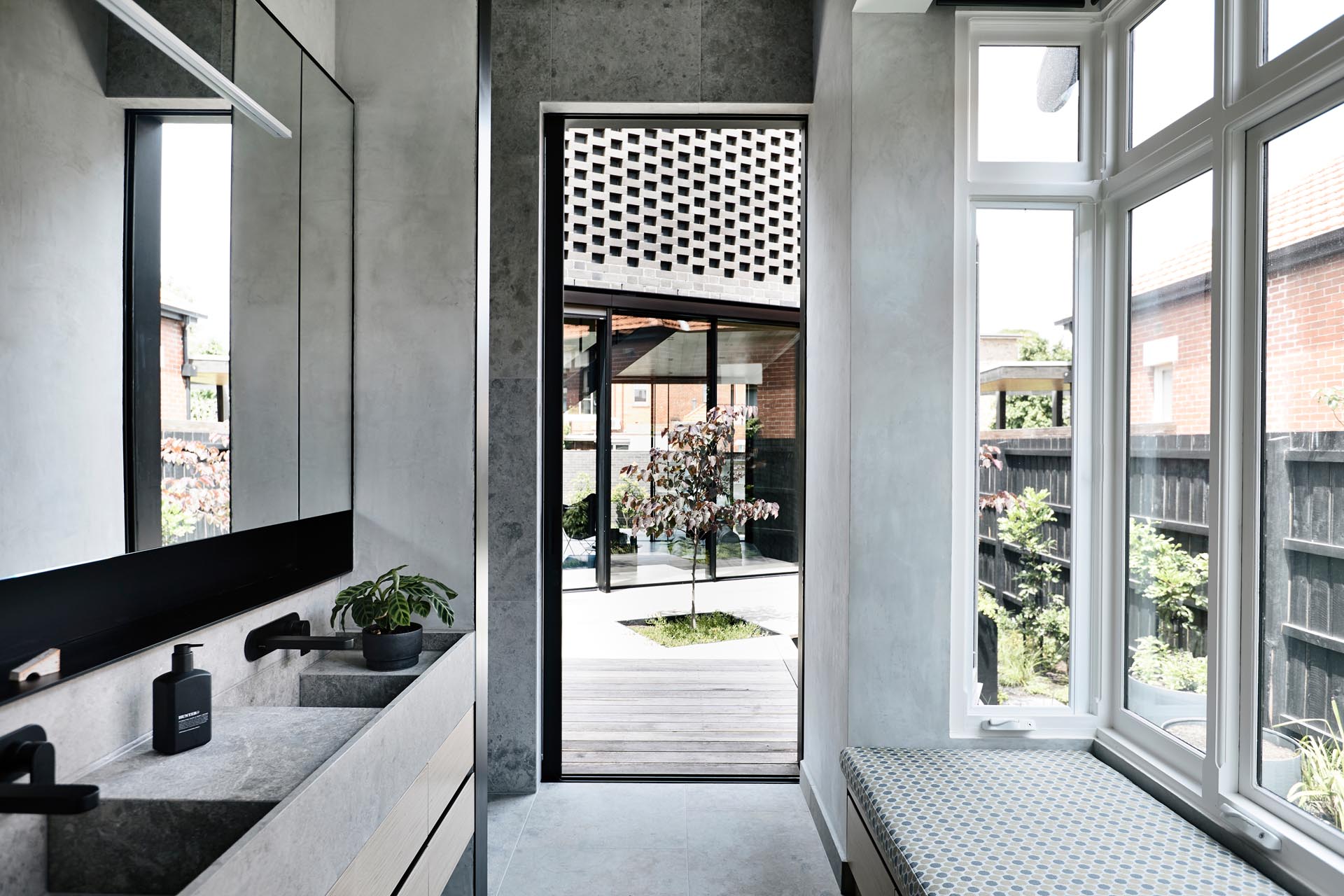 A central focus of the interior is the sculptural staircase, which is set under a folding origami, timber-lined ceiling.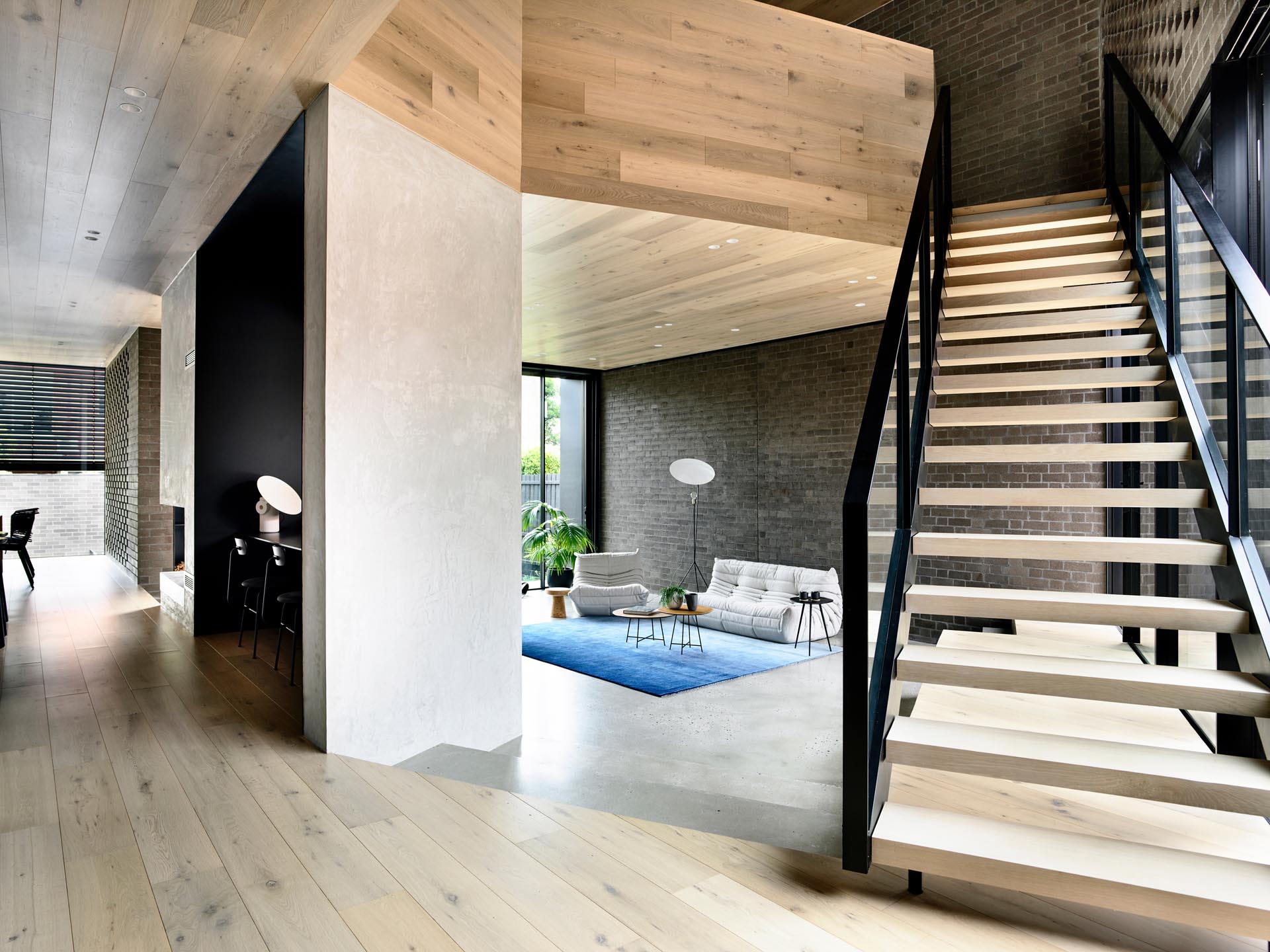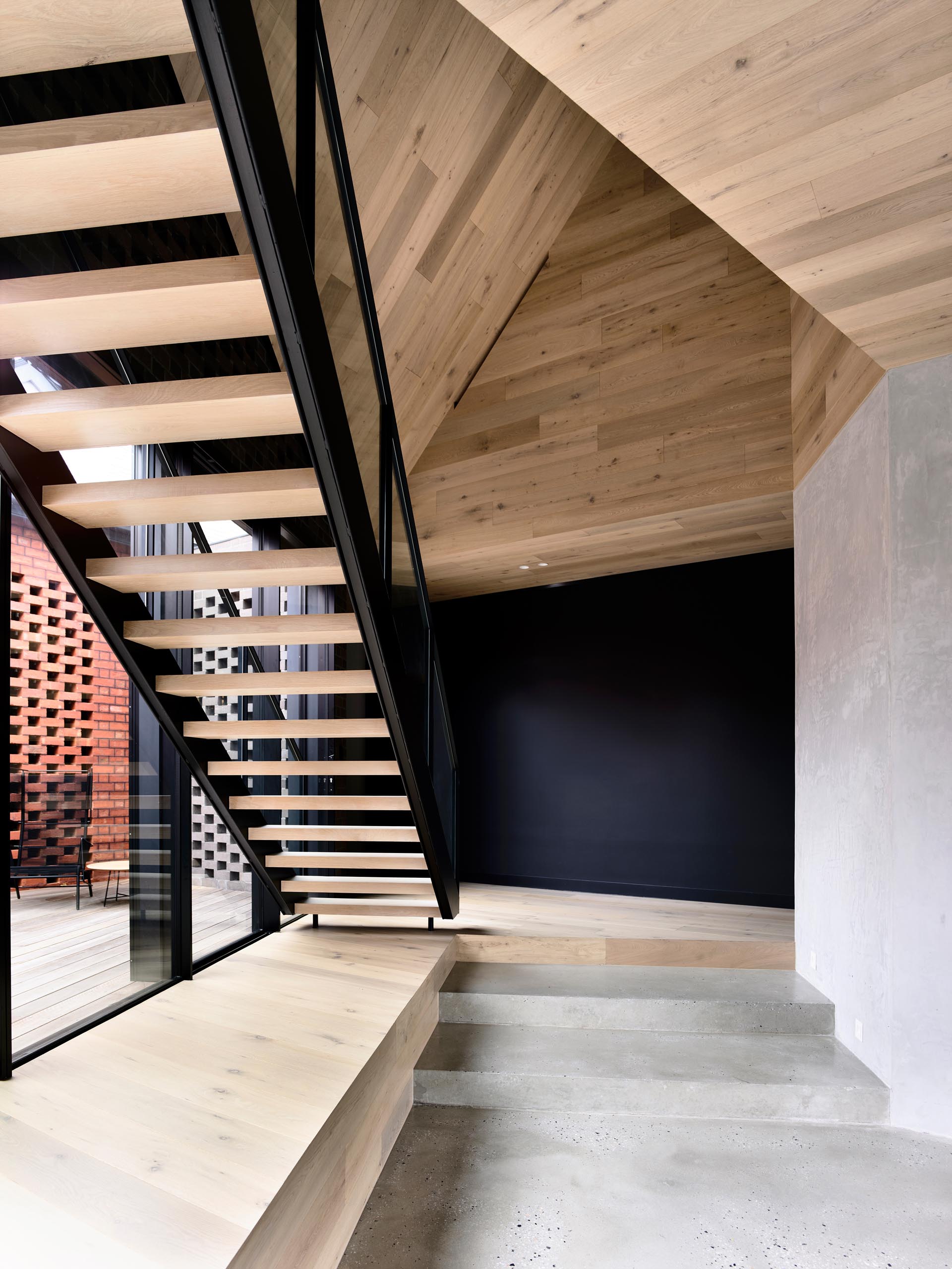 At the top of the stairs, there's a custom-designed study nook that has a clear view of the angled ceiling.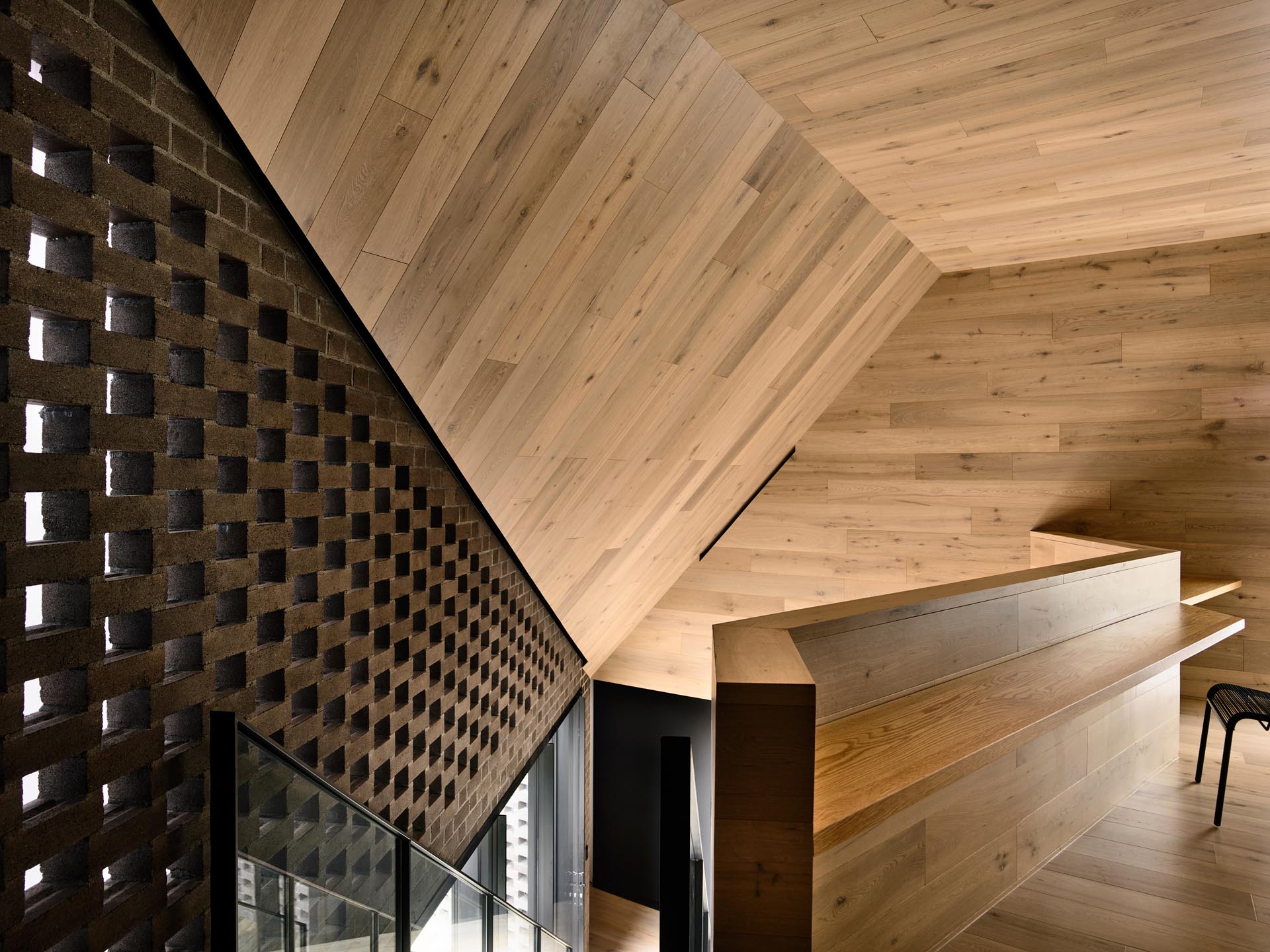 Here's a variety of plans that show how the new addition was built in relation to the original heritage home.