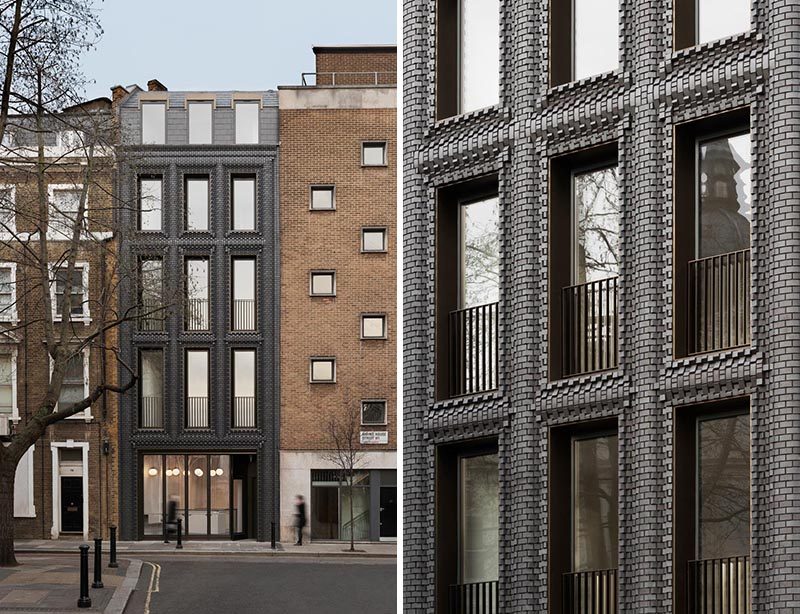 Bureau de Change has recently completed a building in London that features an interlocking brick facade made from 5,000 blocks.
Built by boutique property developer HGG London, 'The Interlock' is a five-story mixed-use development that was designed to complement the neighboring architectural styles and brickwork.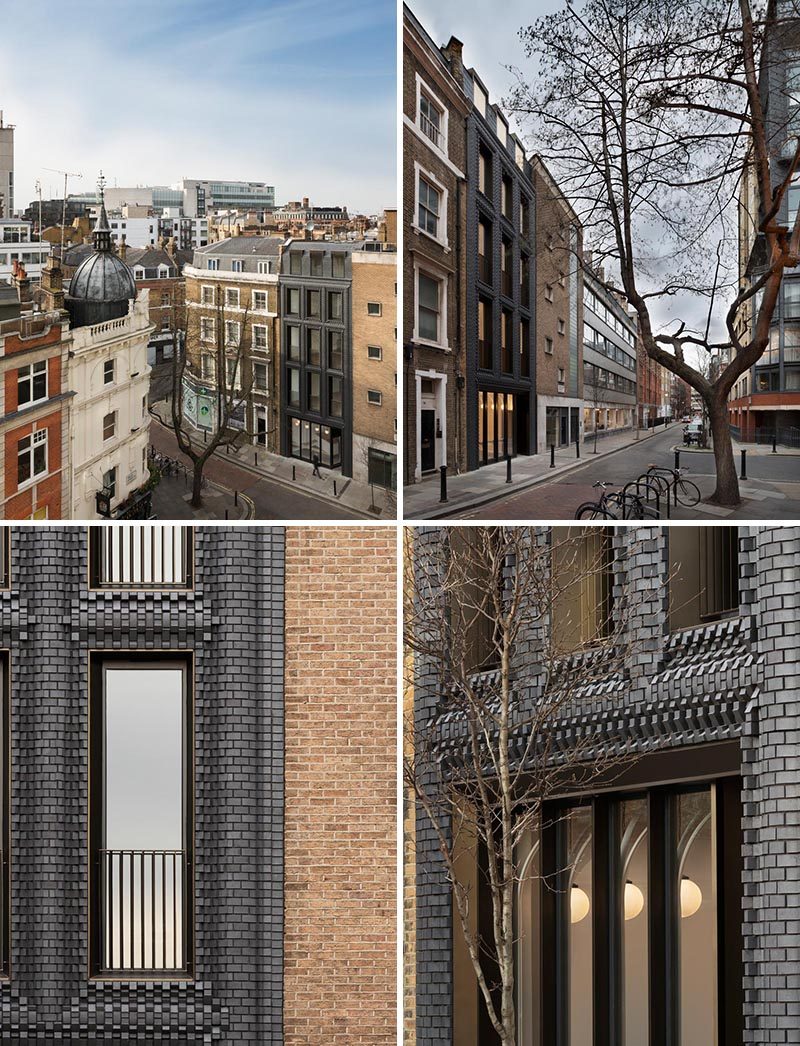 ---
The architects mention, "Abandoning the traditional dimensions of London brick, a collection of 44 misshapen and seemingly un-stackable clay blocks were developed. The patterns visible across the surface are informed, in part, by the interactions between materials and structure. The bricks appear to lap up against glazing, swell and bow between floors and are inset frame-like to denote the building's perimeter."

By modelling the facade in 3D, each facet could be individually adjusted to meet structural and fabrication requirements without diluting the integrity of the surface form, and for passers-by, the bricks appear to morph and twist like cogs.
---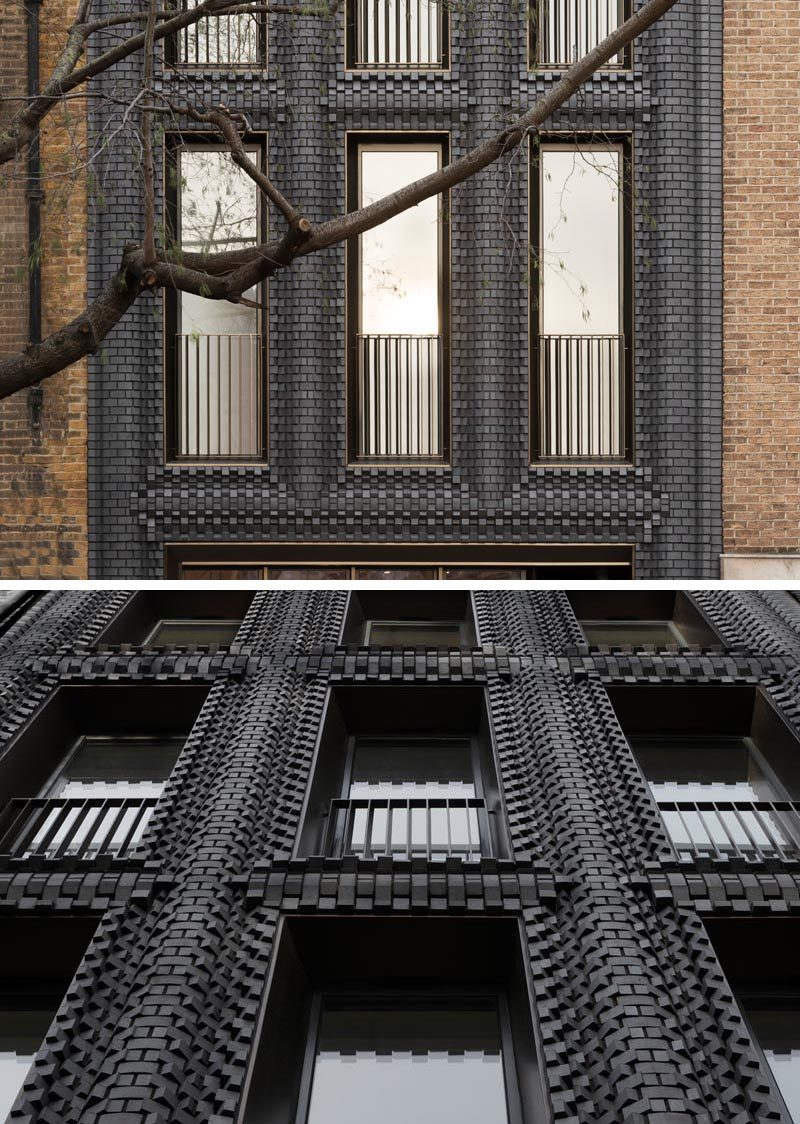 ---
Staffordshire Blue Clay, selected as a contrast to the areas existing brickwork, was set into 14 hand-crafted steel molds and fired in oxidation to create the matte blue finish. After firing, these 14 'parent' bricks were divided to form the 30 'offspring'.

The construction of the 5,000 block landscape took place over three months, with the fabrication team using 1:1 printed templates that set out the number, typology, and location of each brick. When collated on-site, these 188 templates appeared like a construction manuscript, with each brick a different note to lay.
---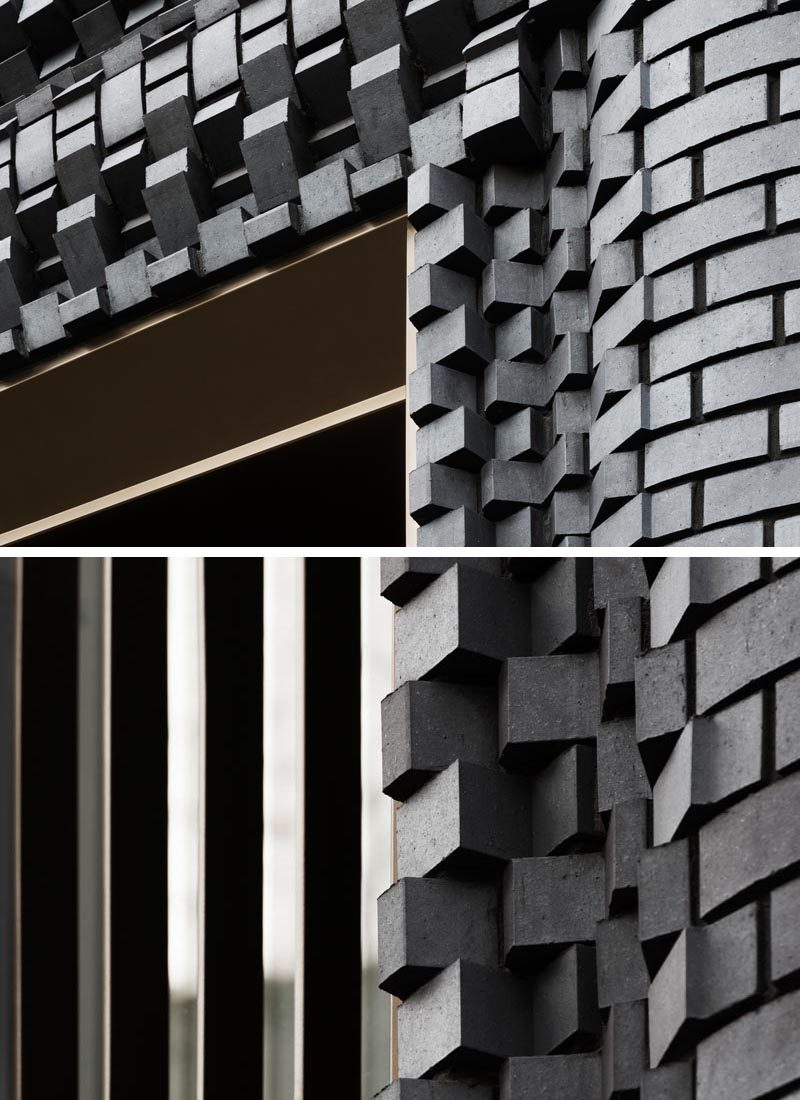 ---
The building is home to three new residential units and a café at street level with a gallery beneath. In the café, heavy-set mullions are halved and extruded from their frames to form ribbons that curve and fold over the ceiling in a style reminiscent of ornamental plasterwork.
---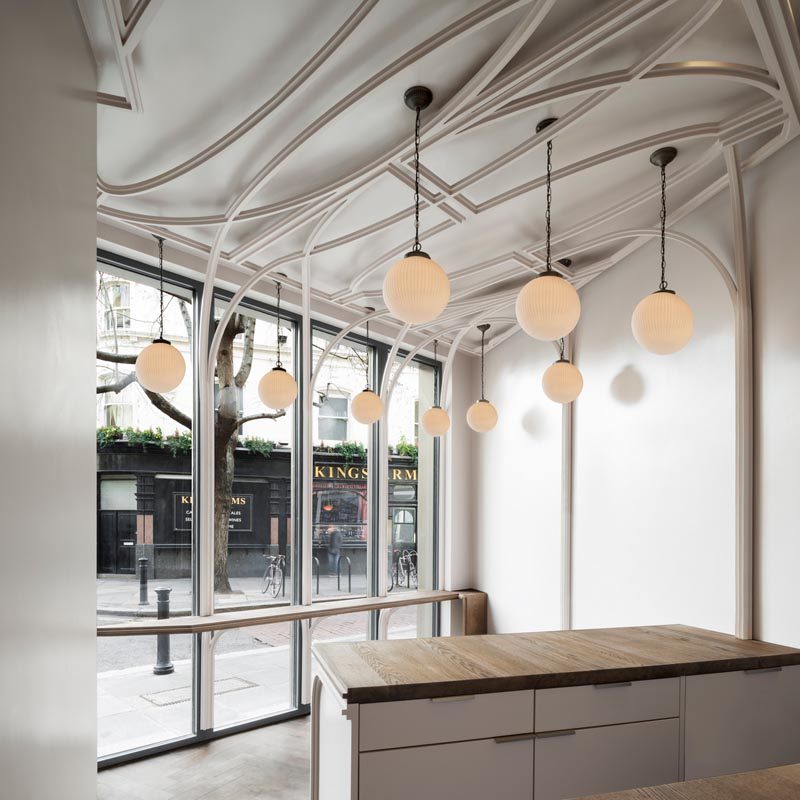 ---
The units within the building have been finished in a simple palette that includes terrazzo bathrooms, natural stone worktops, sprayed-timber kitchens, and oak floors.
---