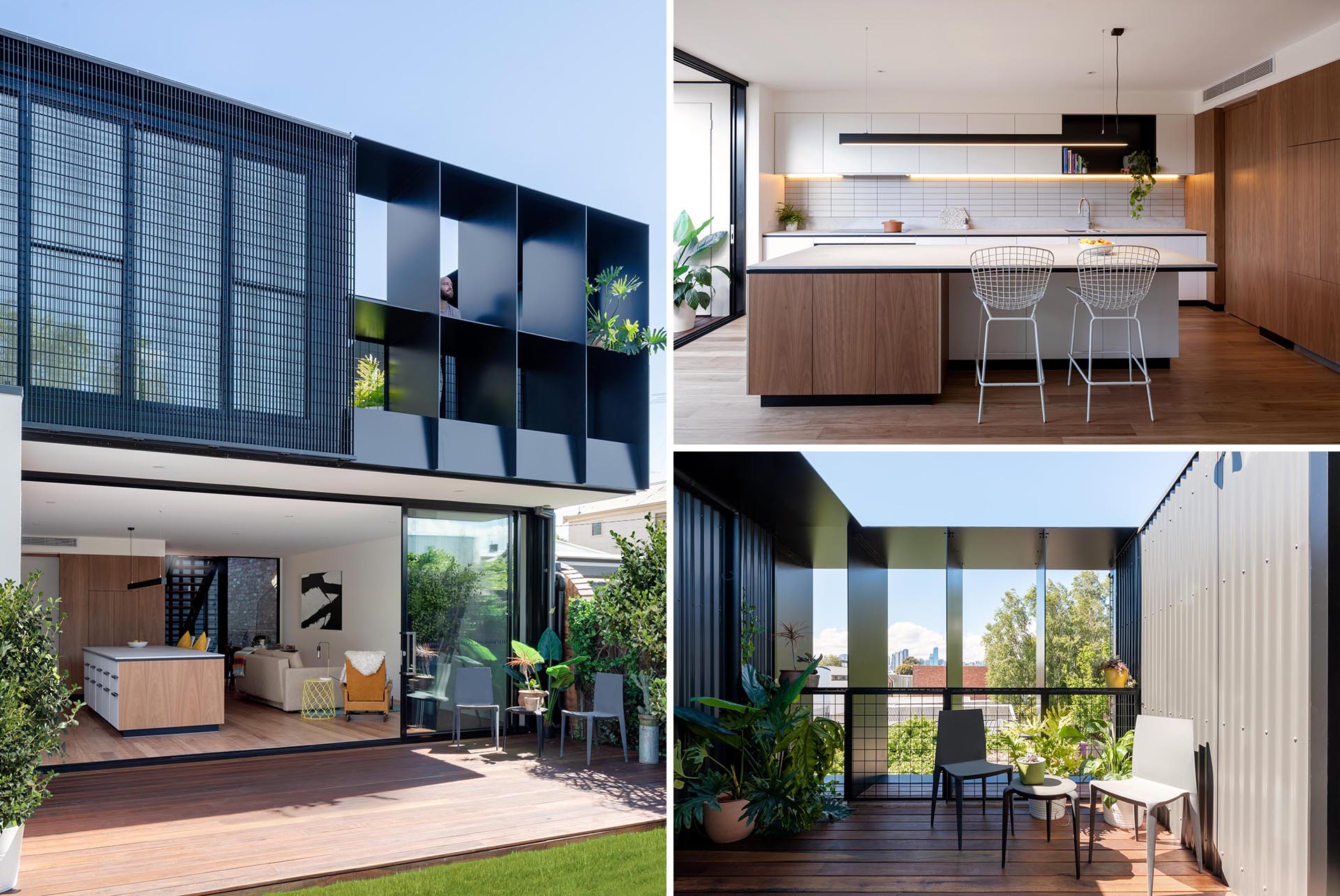 Australian based Megowan Architectural has designed the modern renovation and addition of a heritage protected workers cottage in Port Melbourne, Victoria.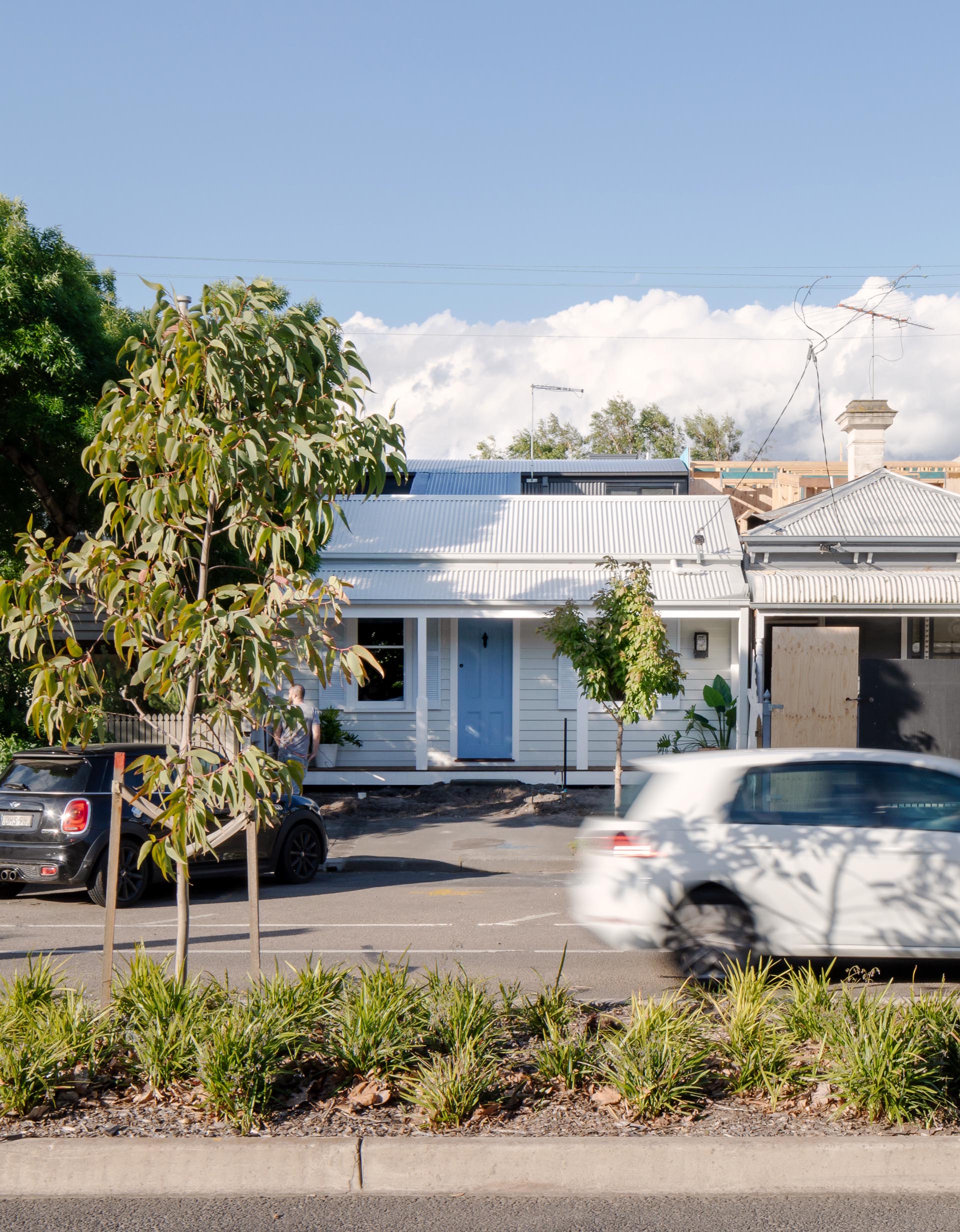 Stepping through the front door it's immediately apparent that the interior has been bought up to today's standard. Blackbutt wood flooring is used throughout adding warmth to the home.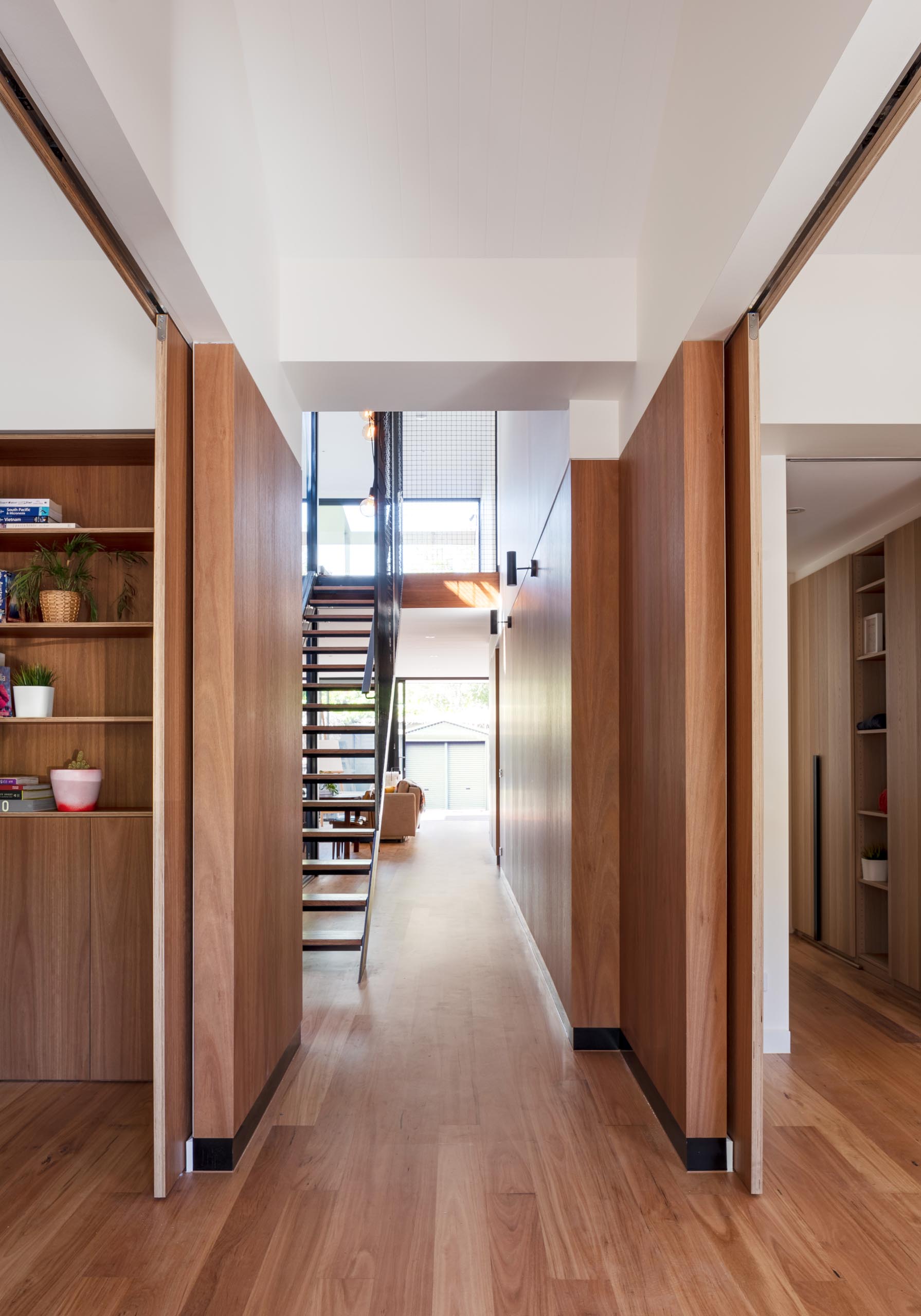 Located off the main hallway is a guest room to the left and the main bedroom to the right. The main bedroom has a walk-through closet that leads to a bathroom.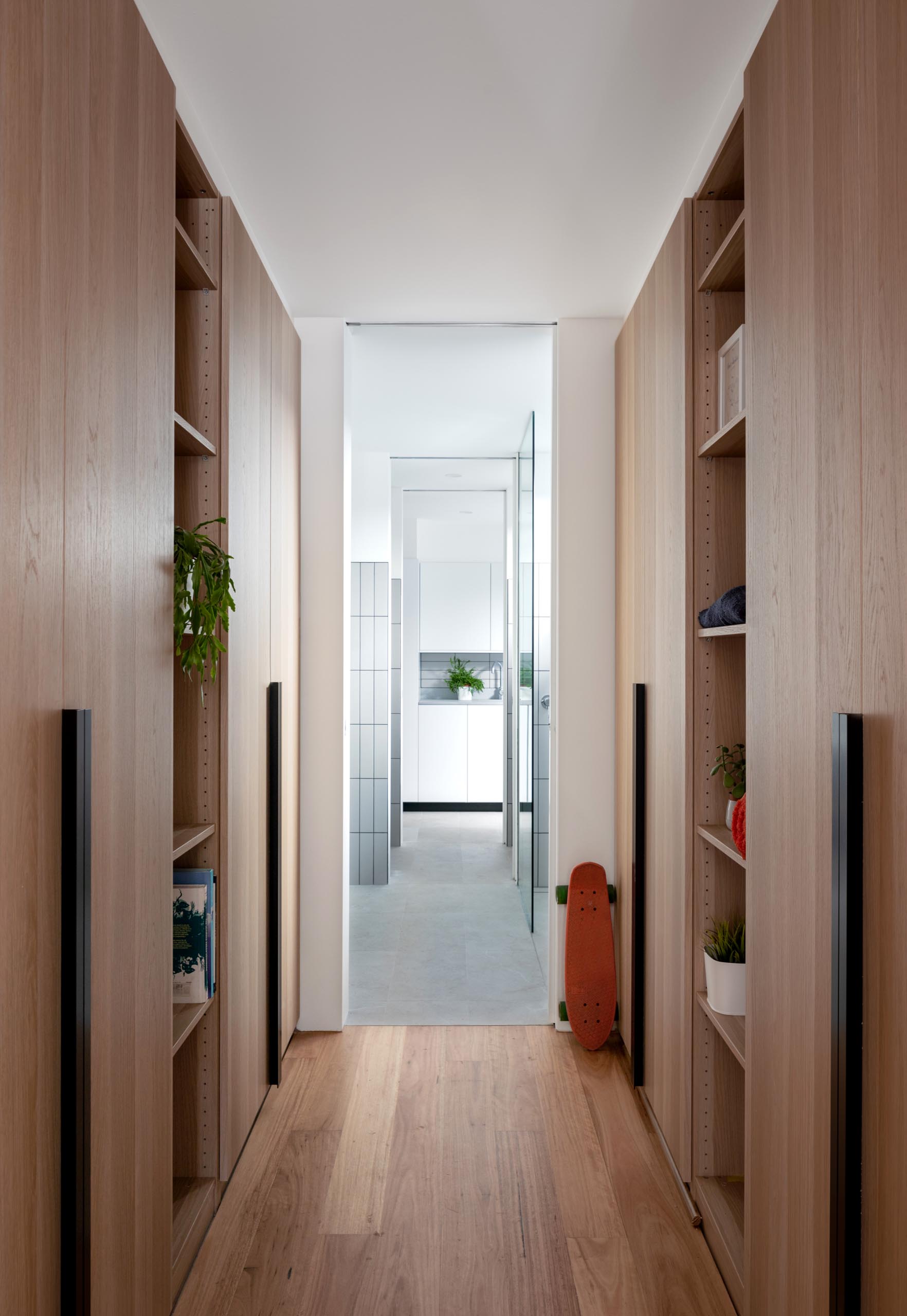 In the bathroom, rectangular light gray tiles with dark grout have been laid in a vertical pattern, while a black vanity sits below a round mirror. A pocket door opens to the toilet, which can also be accessed through another pocket door on the other side.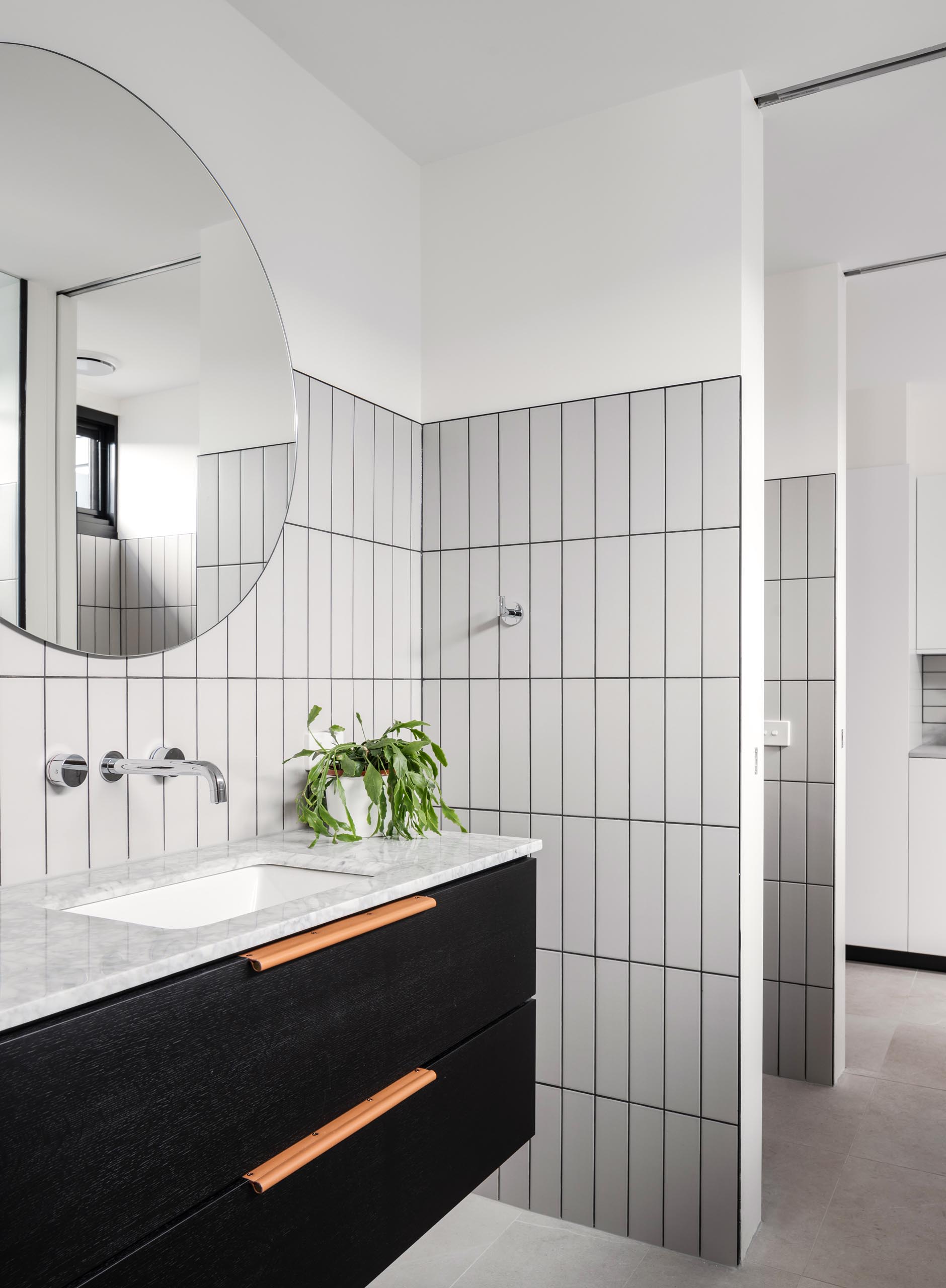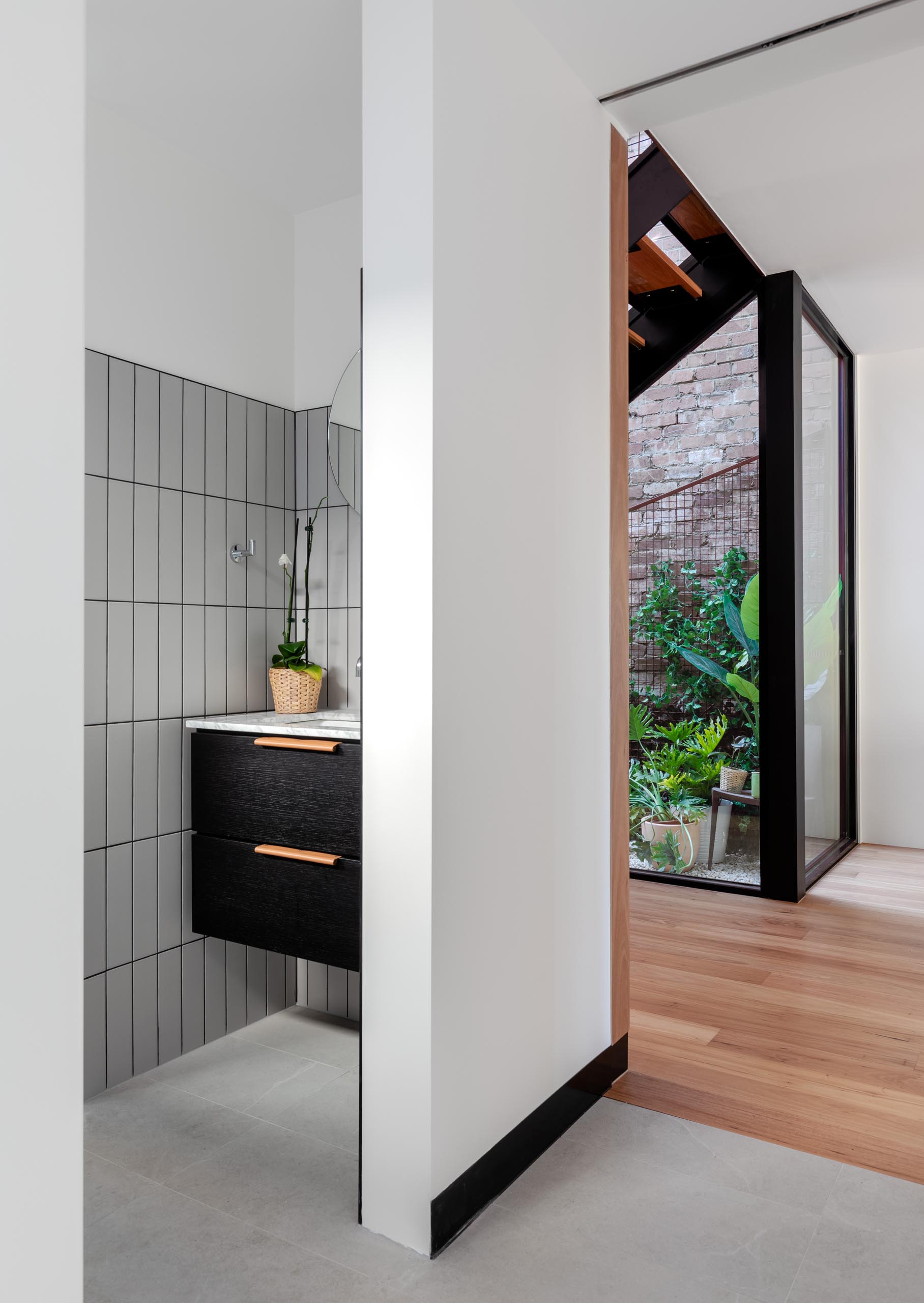 The hallway opens up to the dining room, which has a view of a small outdoor courtyard with plants.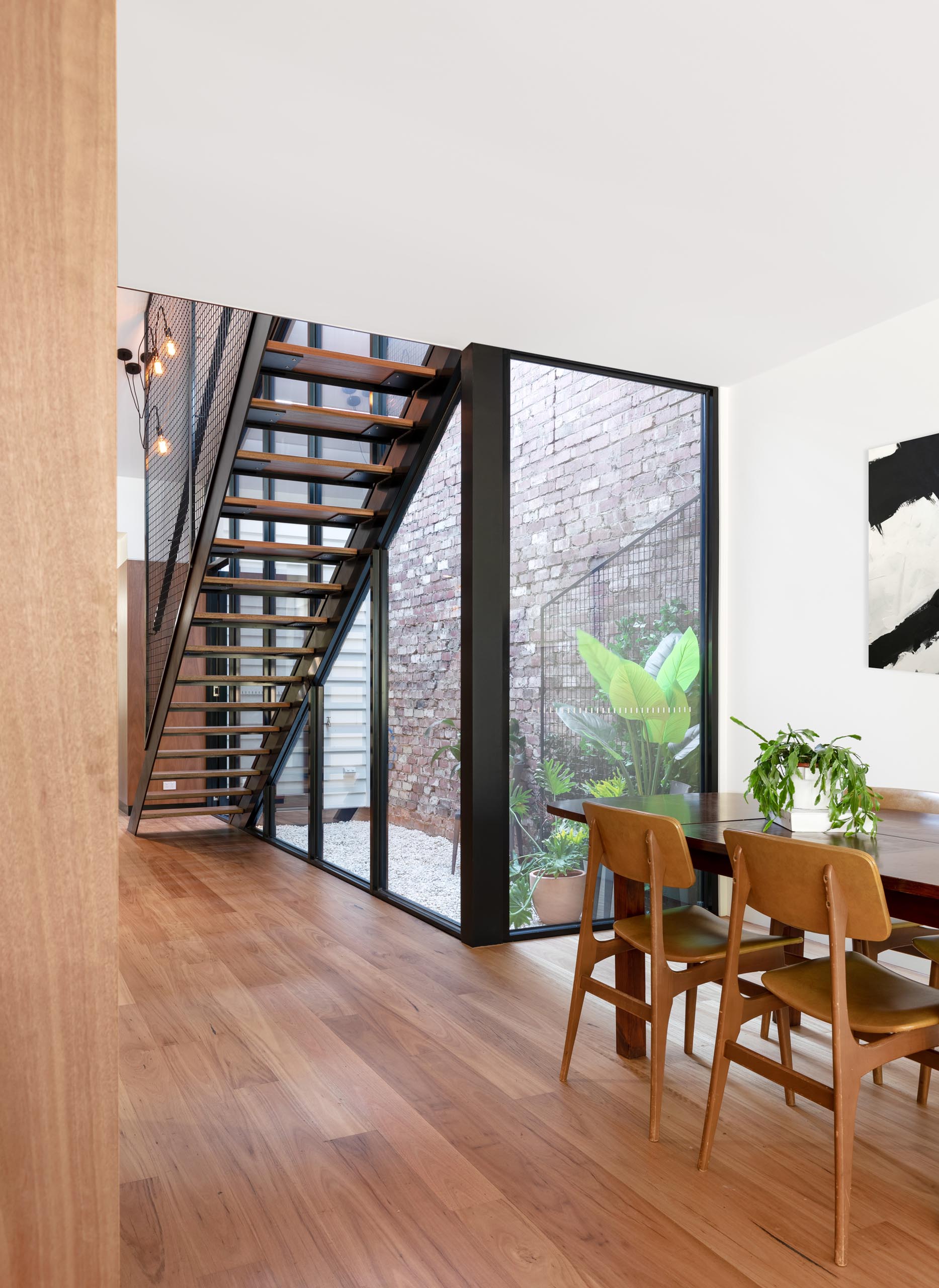 Further into the house is the open plan living room and kitchen.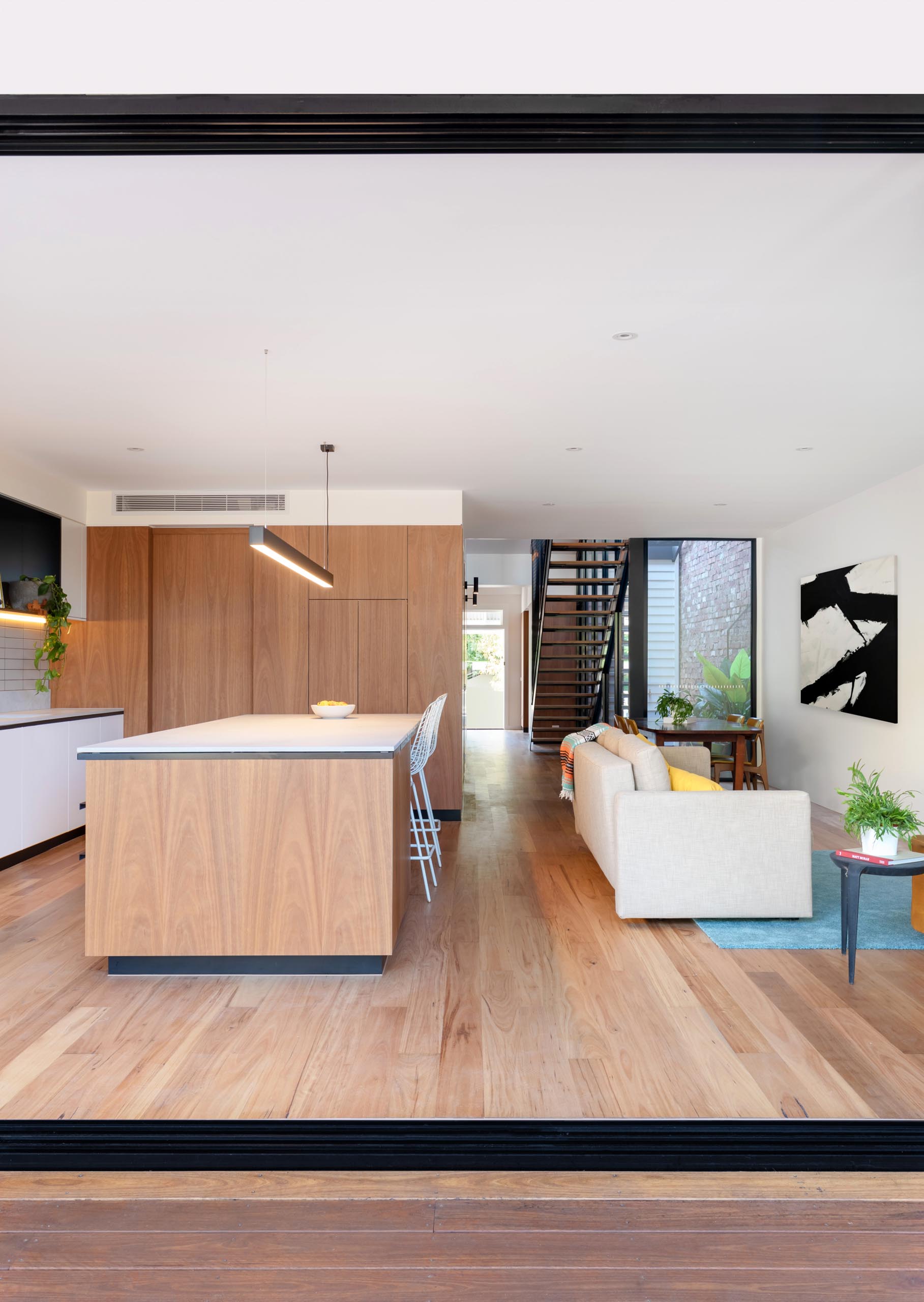 The new kitchen includes minimalist white cabinets, a black accent shelf, a large island with room for seating, and undermount lighting.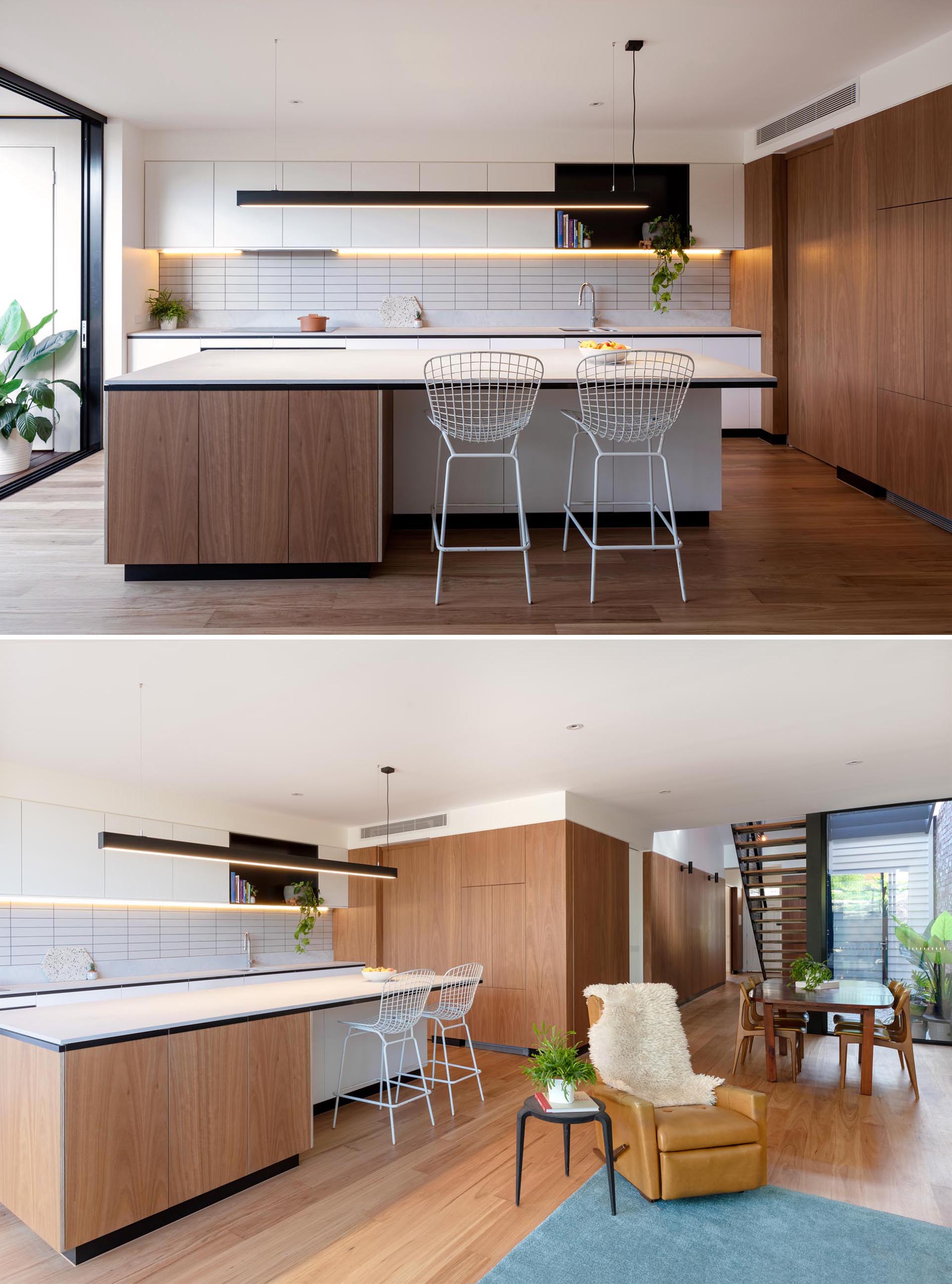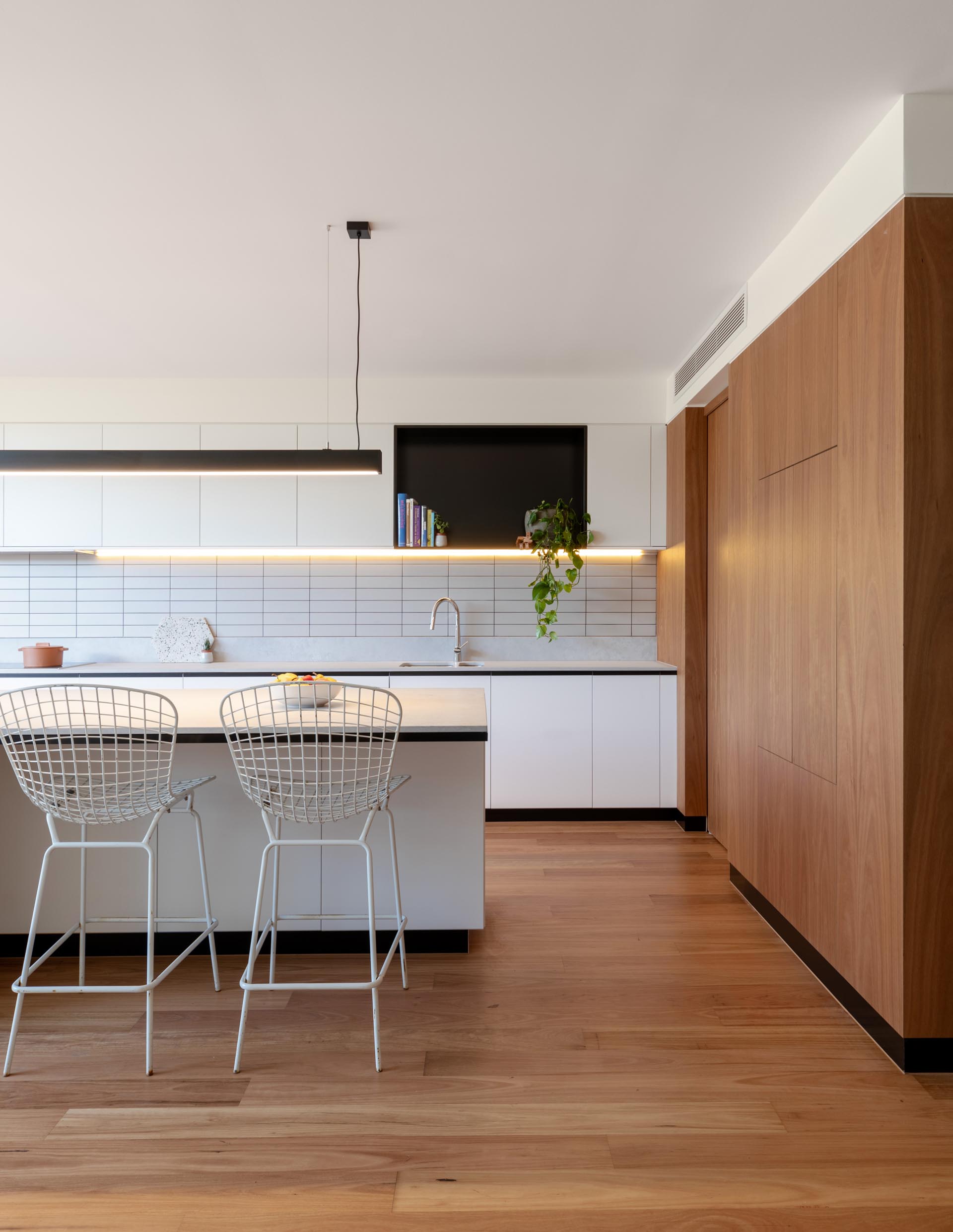 A sliding glass wall opens to the backyard, which provides a view of the rear extension, which is made from dark gray steel. A mesh panel provides privacy for an upper bedroom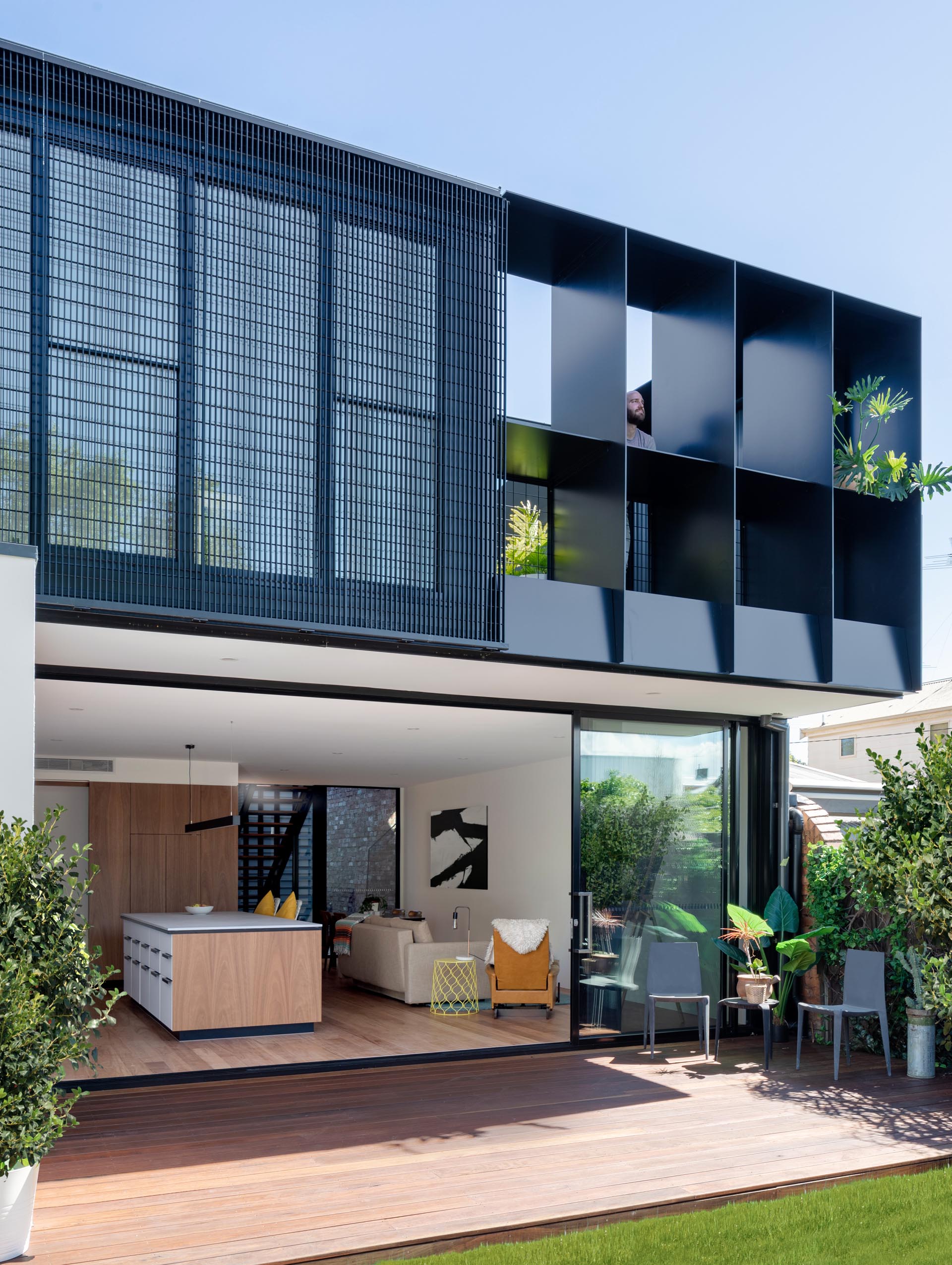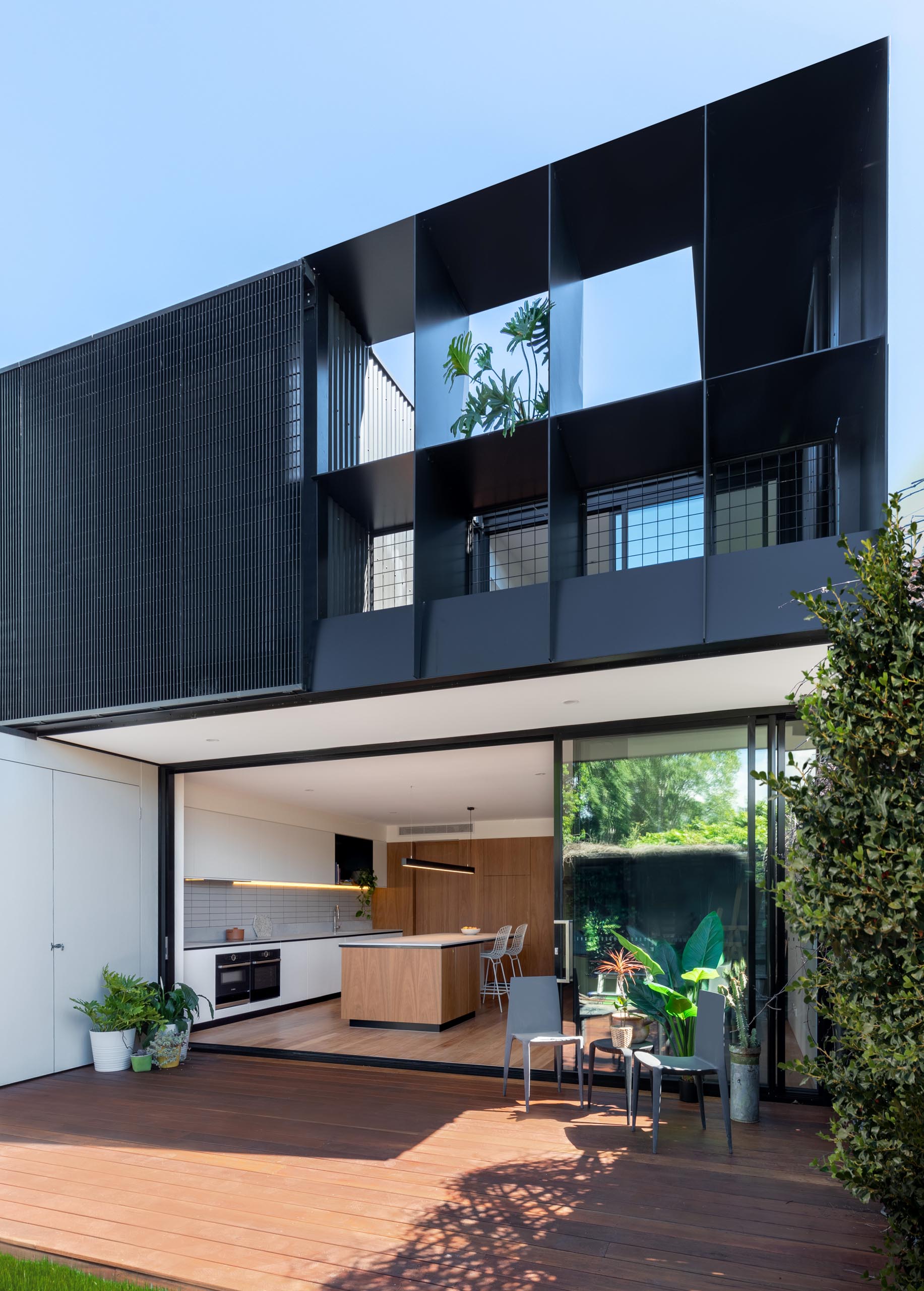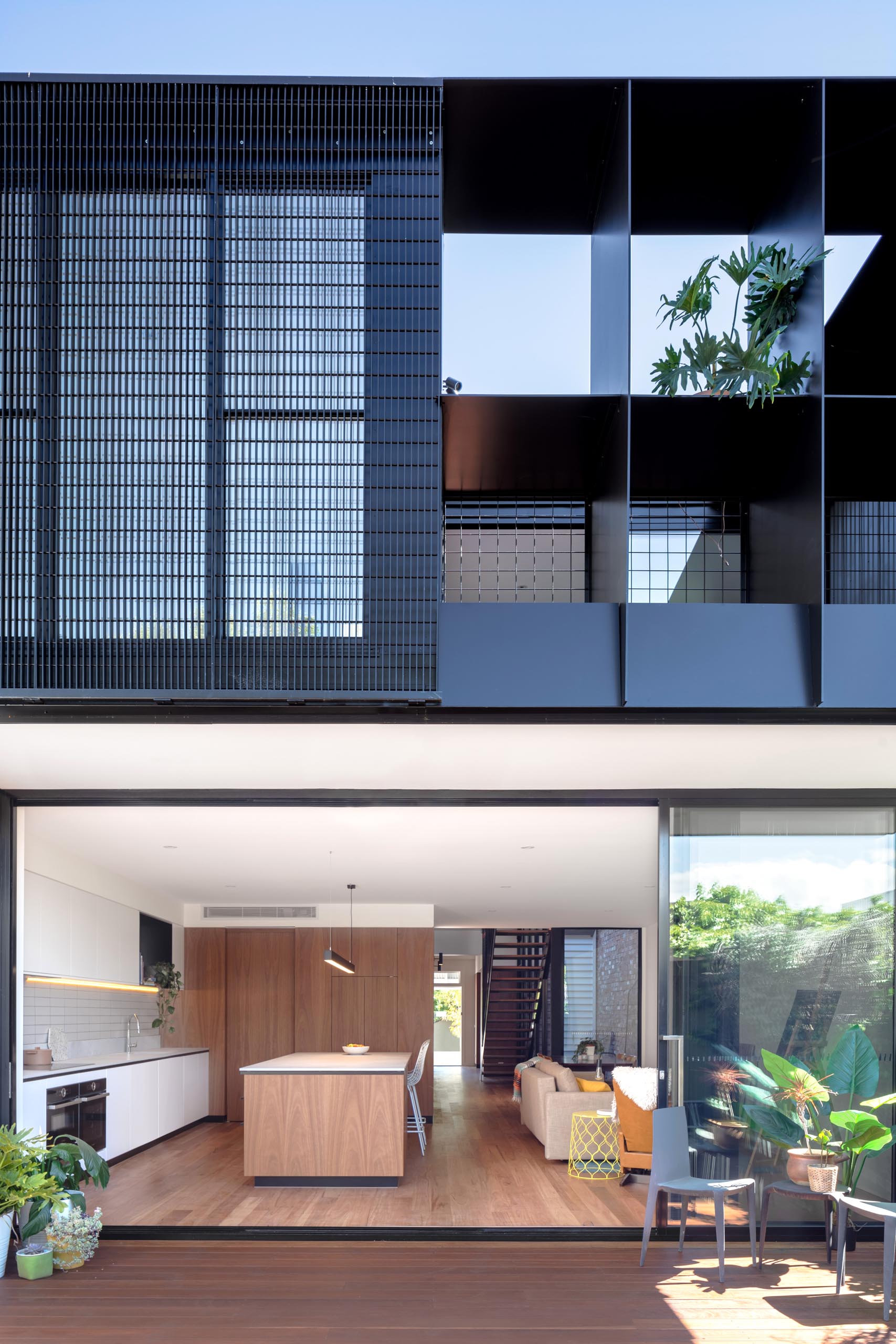 Back inside, we see there's a metal and wood staircase that leads to the upper floor of the home.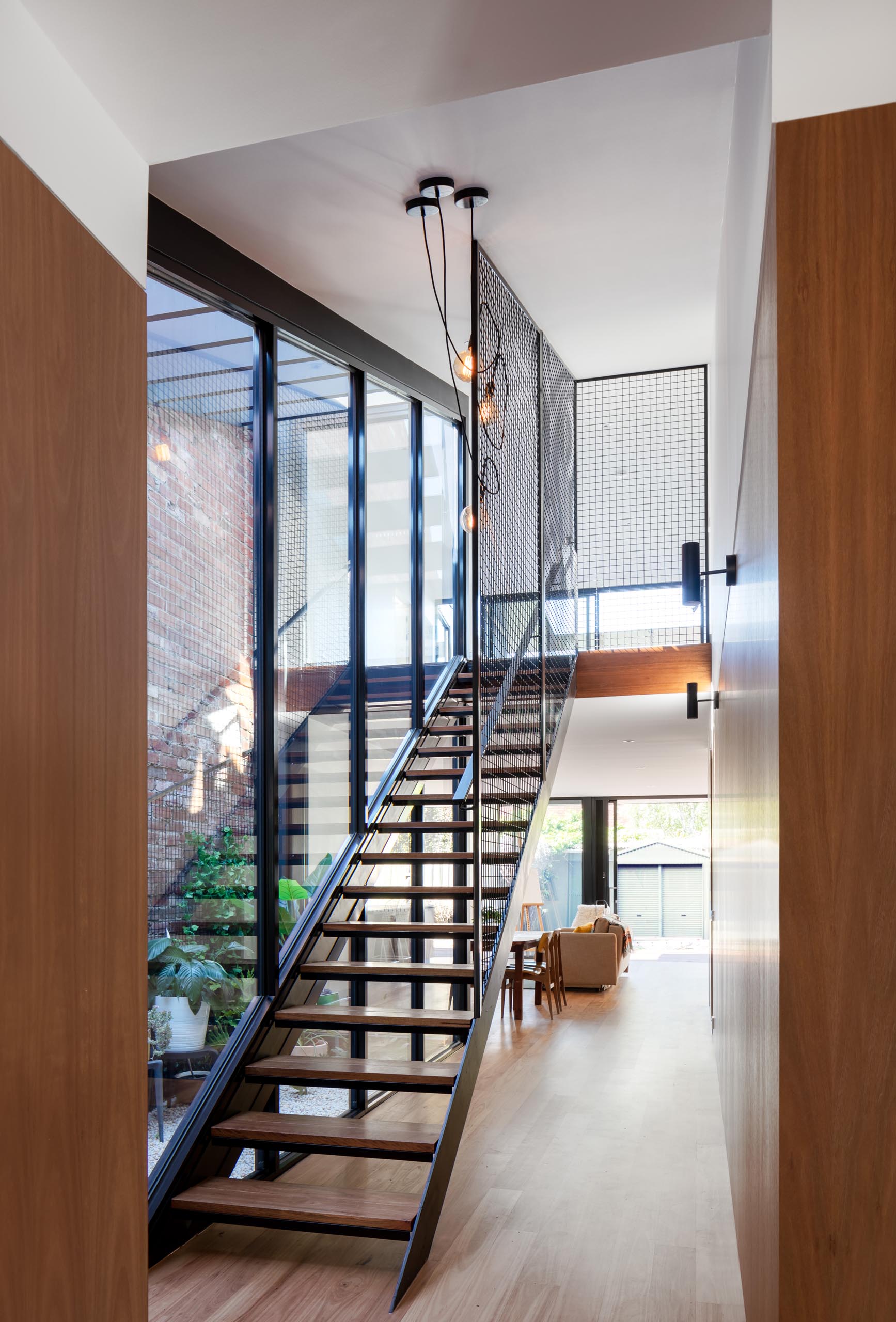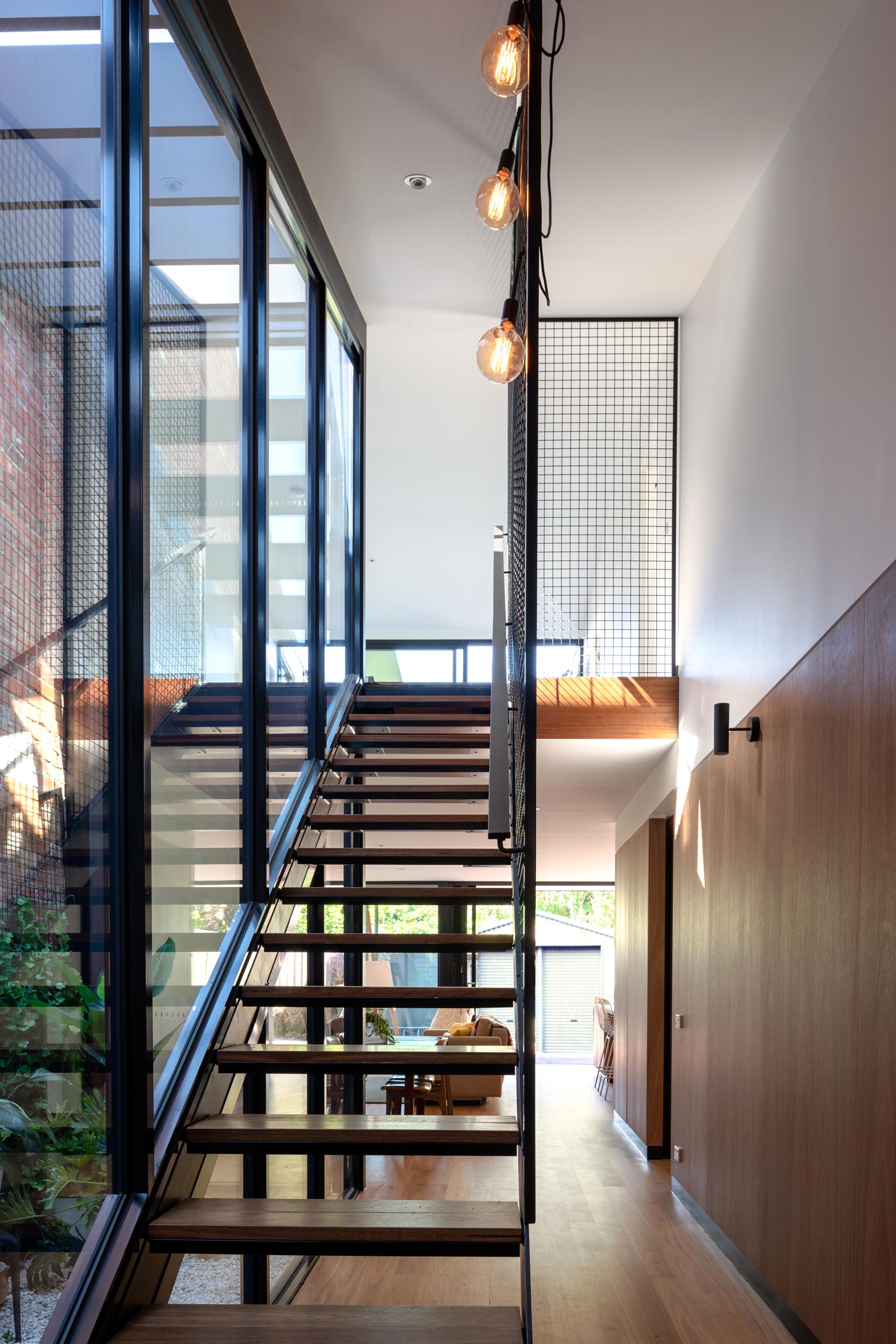 Upstairs, there's a pair of bedrooms as well as a bathroom, that's been designed in the same color and material palette as the downstairs bathrooms. This bathroom also includes the addition of a bathtub and skylight.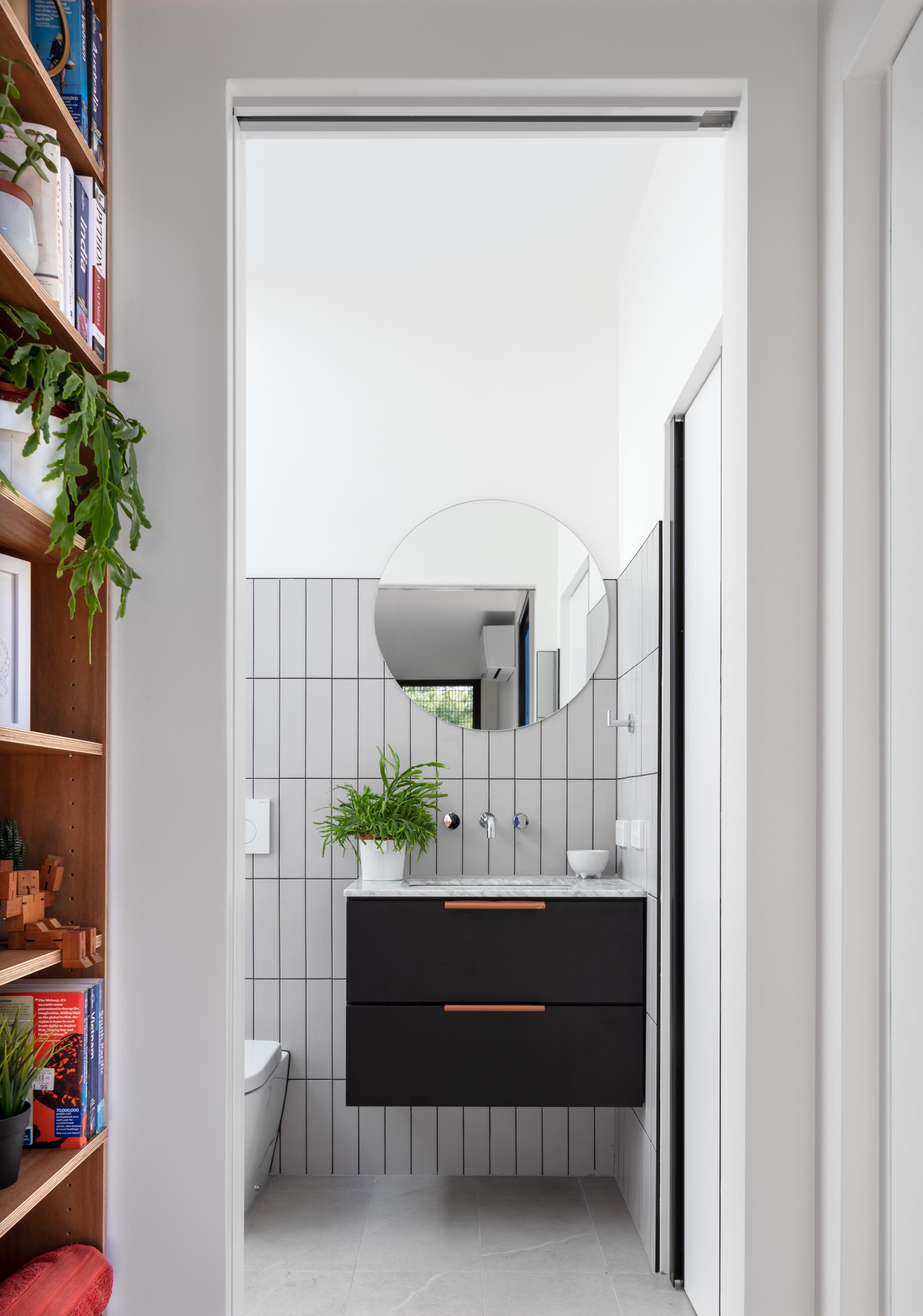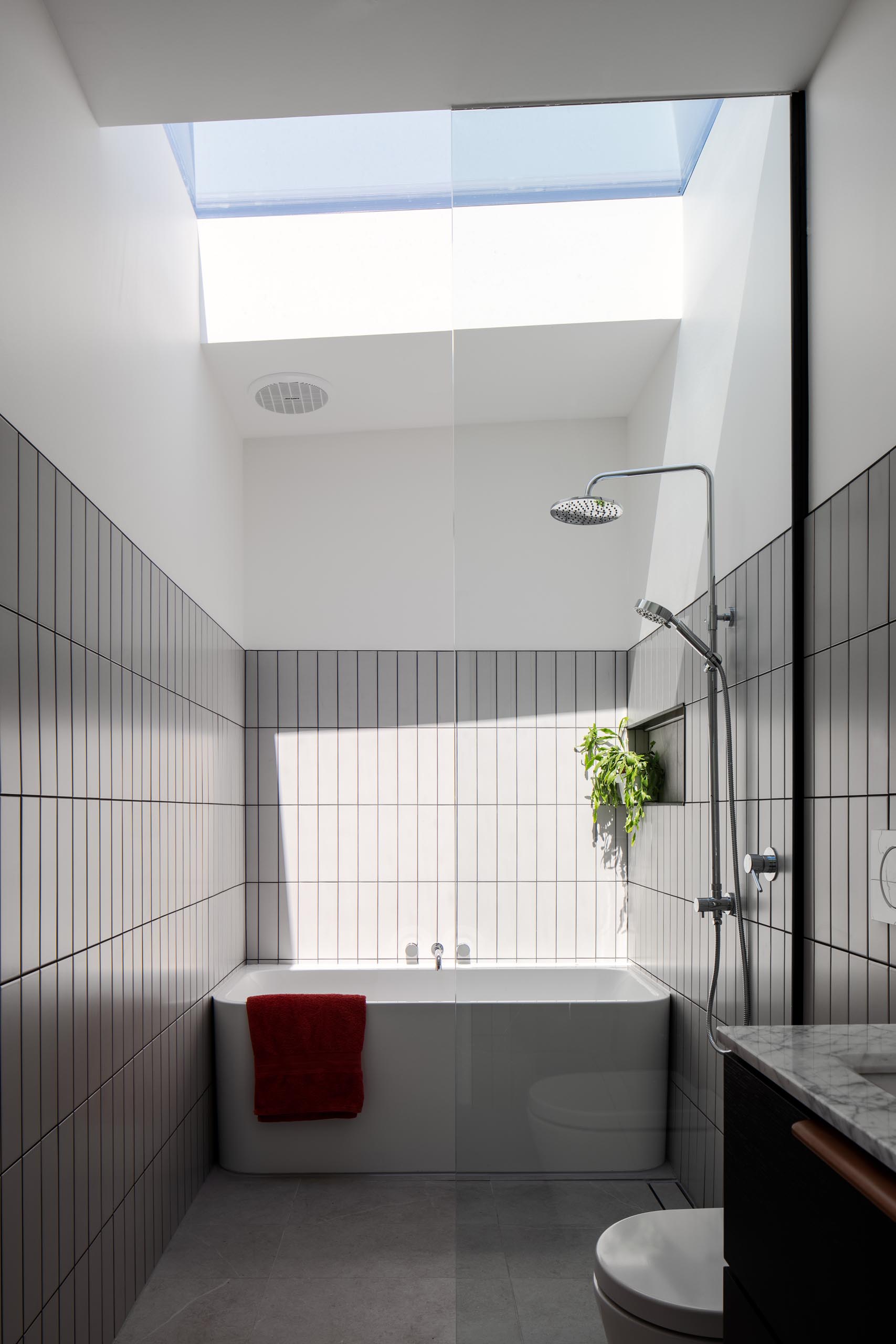 The upper floor of the home also provides access to a semi-private deck with views of the neighborhood and city in the distance.