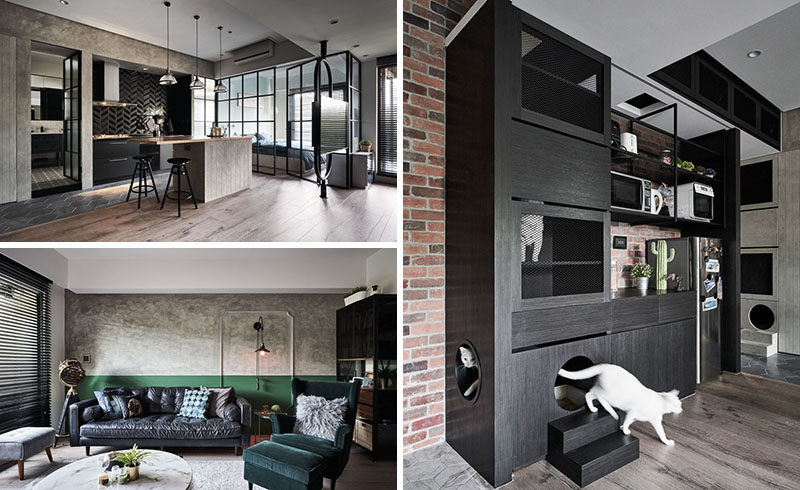 White Interior Design have recently completed an apartment in Taipei, Taiwan, that combines black elements with glass, brick, wood, and tile, for a contemporary appearance.
In the living room, a mottled stone wall texture shares the wall with a painted green stripe that covers the lower section of the wall.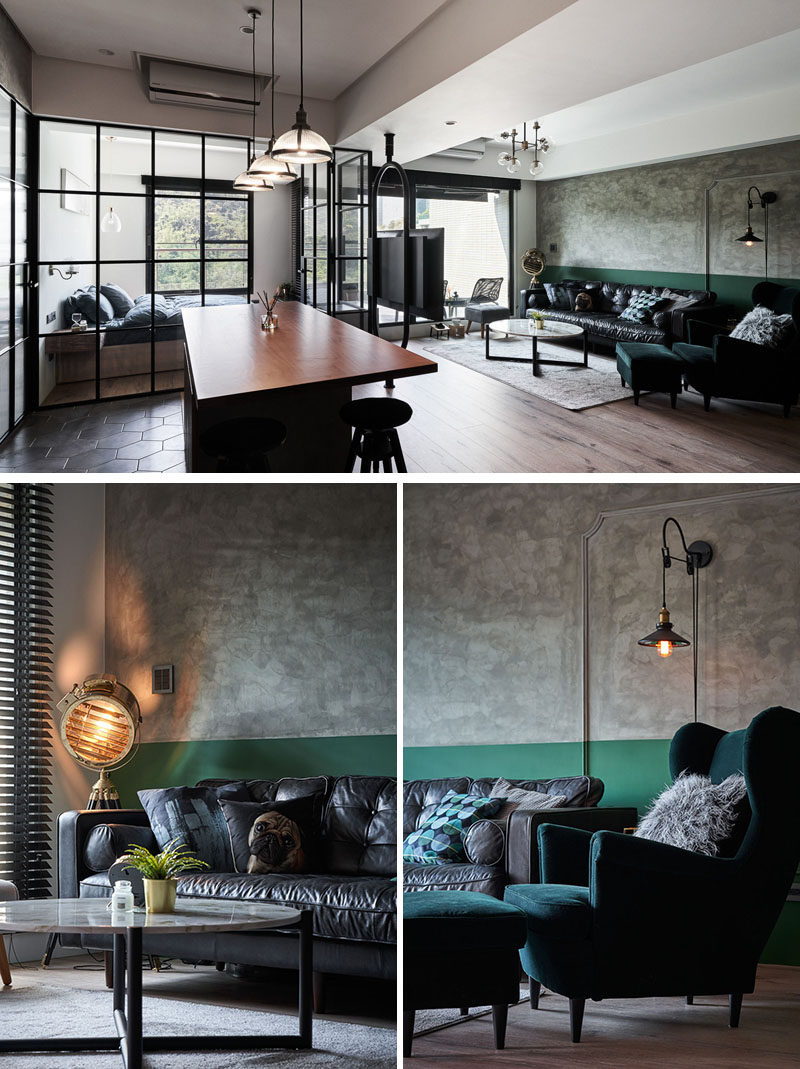 ---
On the wall adjacent to the living room is a shelving unit that has been designed circular cutouts that allow the cat to have its own space.
---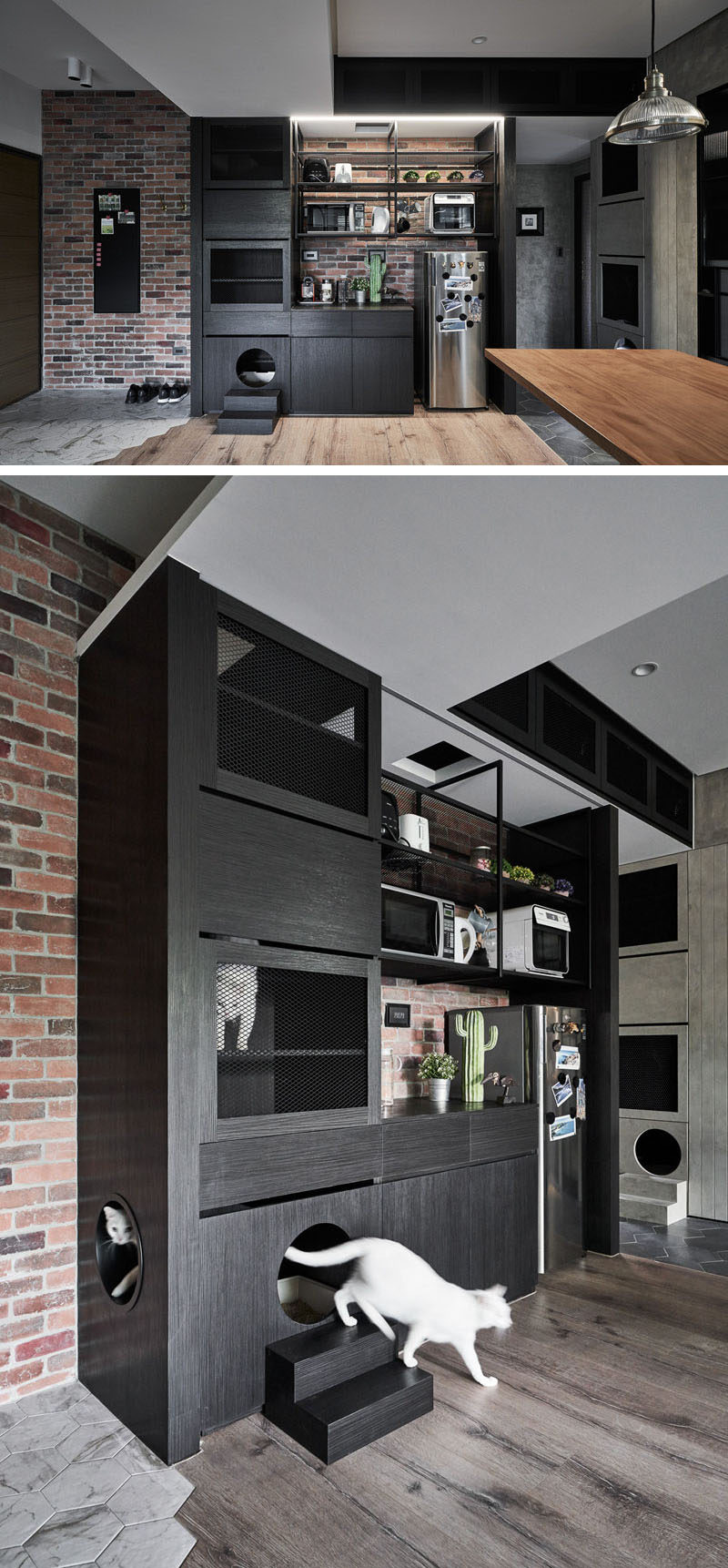 ---
In the kitchen, matte and gloss black tiles have been laid in a chevron pattern, while the lower cabinets are also black.
---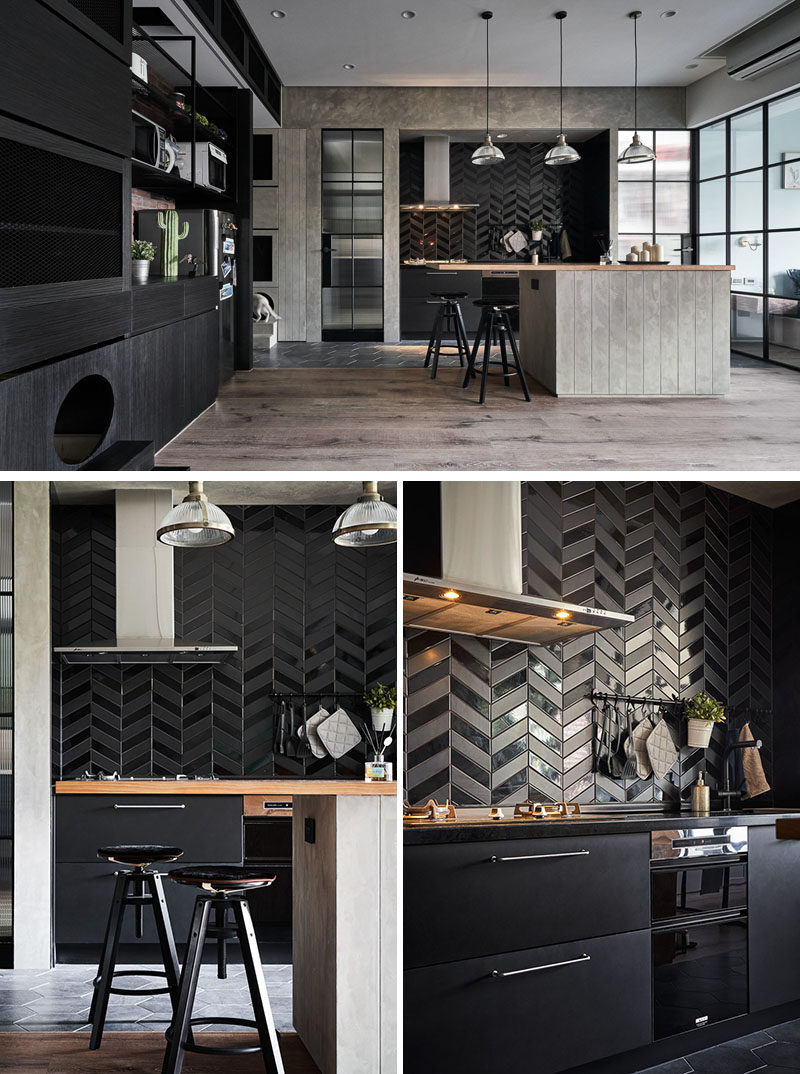 ---
Visible from the kitchen is the bedroom. Separated by a black-framed glass wall, the bedroom takes advantage of the natural light from the window, which can also filter through to the kitchen.
---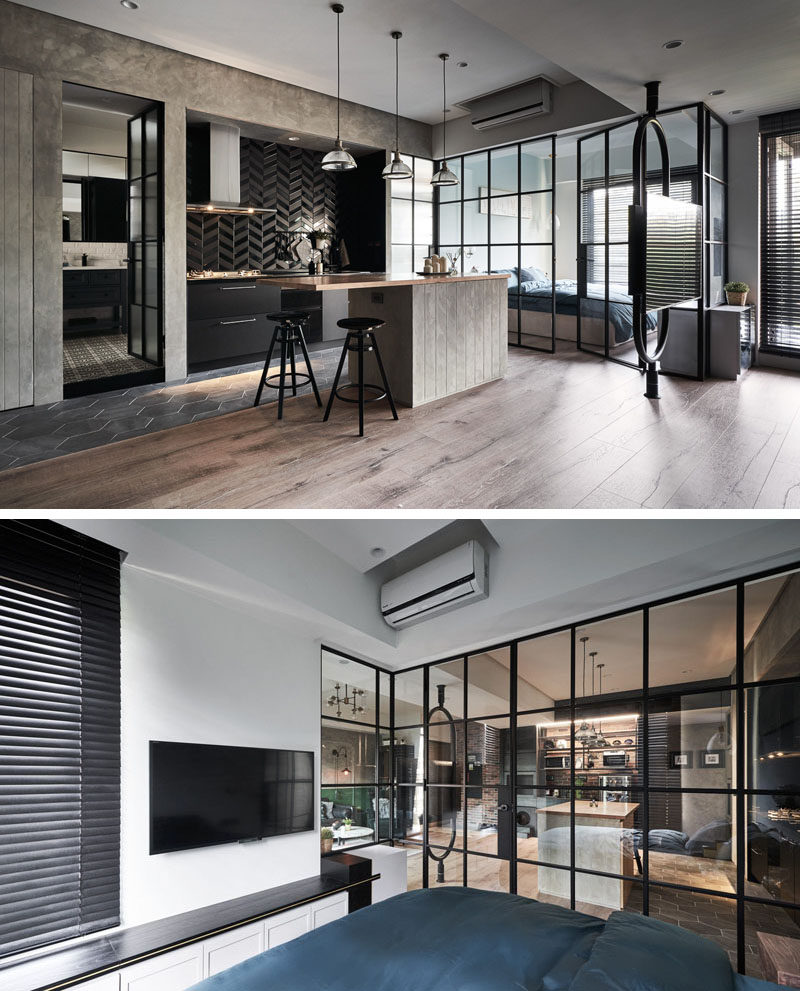 ---
On the other side of the kitchen is the entrance to the bathroom. In the bathroom, the black-framed glass partition encloses the shower, and complements the upper half of the walls that are painted black.
---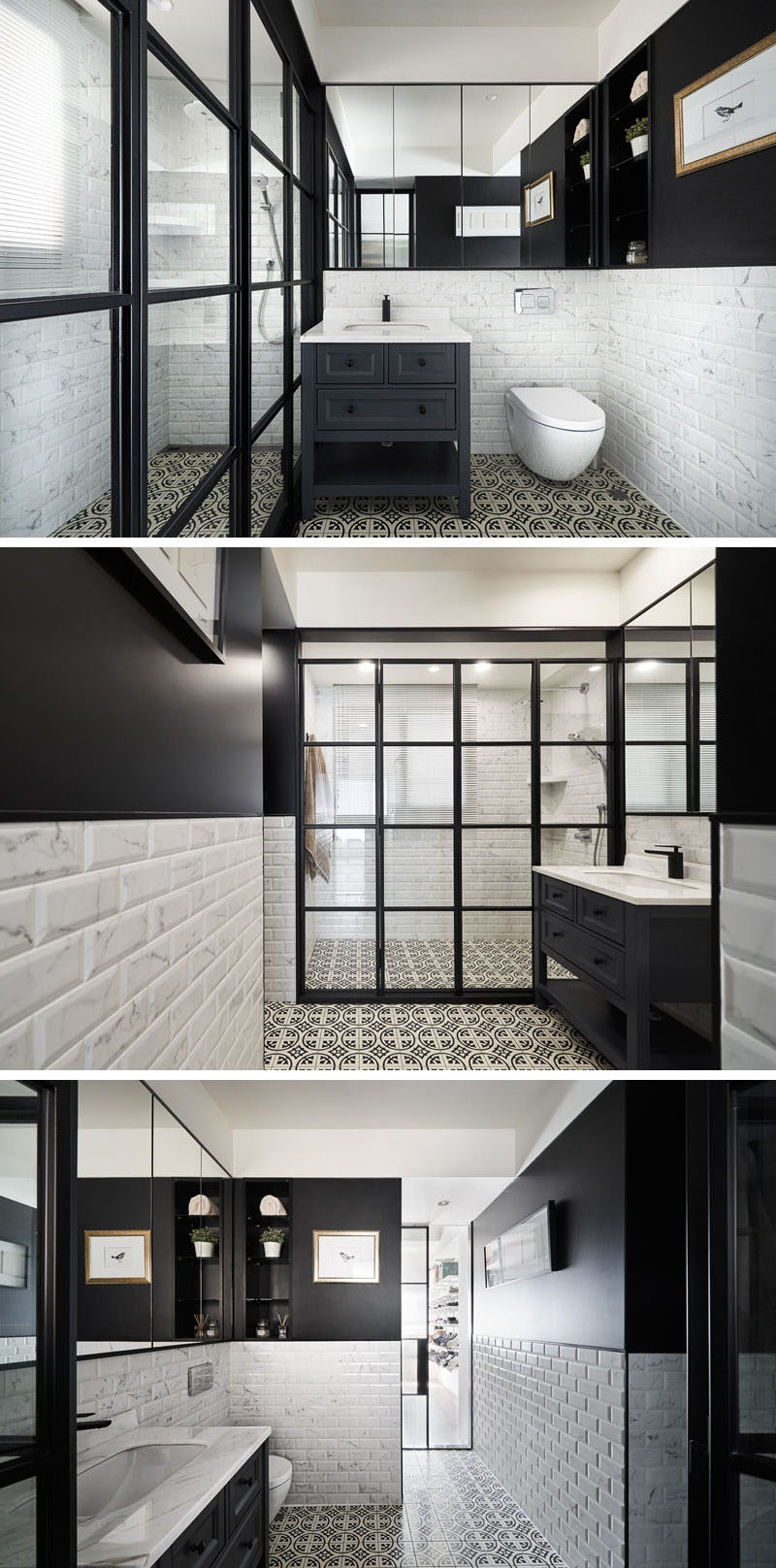 ---
The walk-in closet, located at the end of the bathroom, makes use of the natural light from the floor-to-ceiling windows, and the white cabinetry and shelving provides ample space for clothes and shoes.
---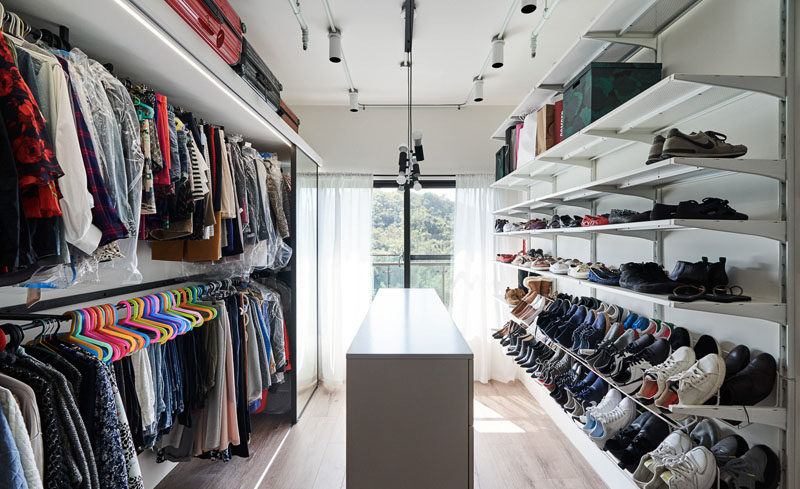 ---