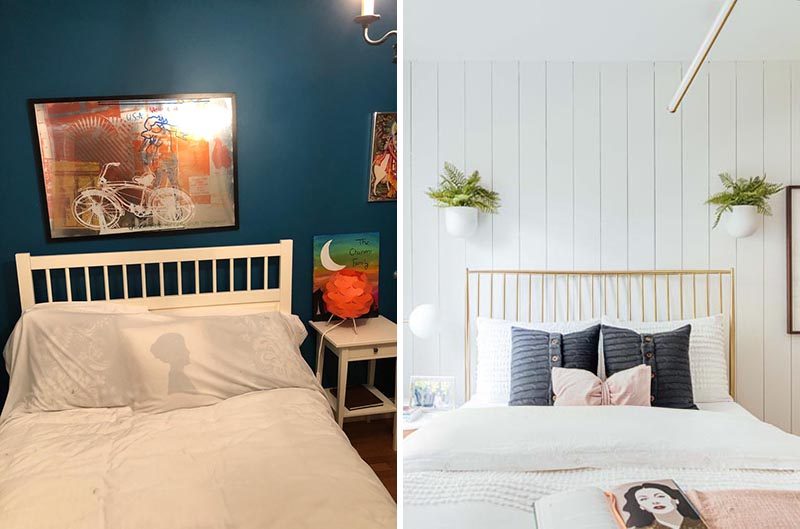 Boutique architectural and interior design firm EFE Creative Lab, were tasked with transforming a dark bedroom into a bright and modern girl's room.

Here's what the bedroom looked like BEFORE the redesign.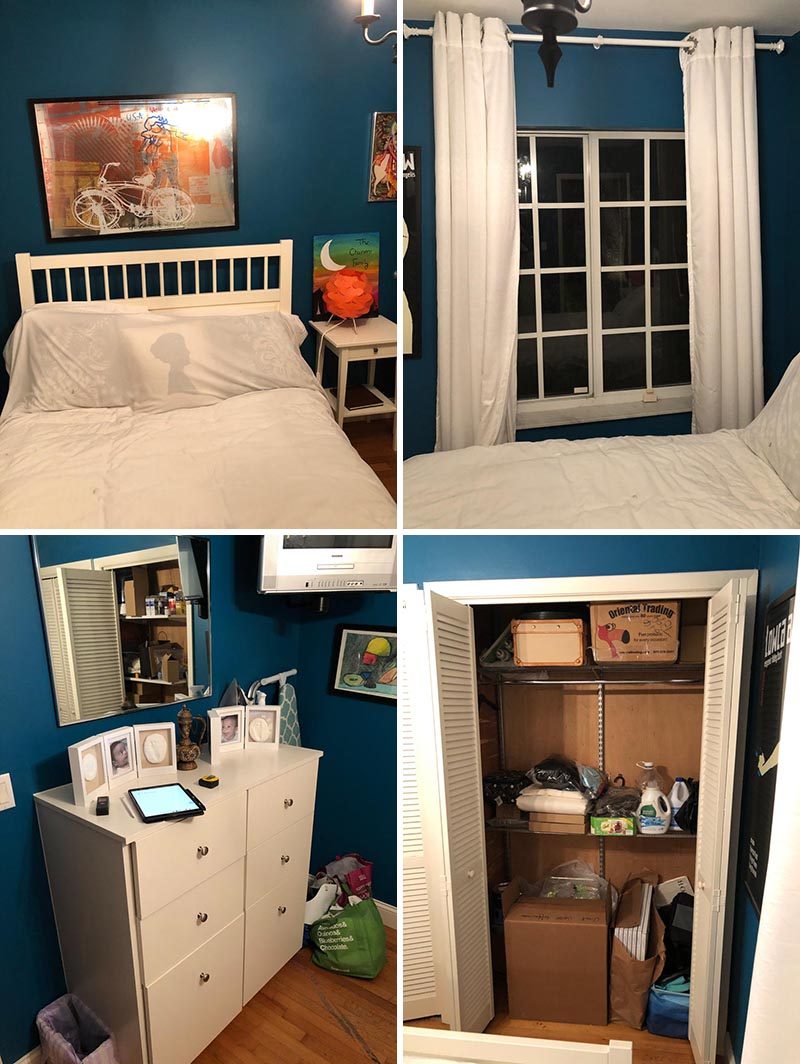 The designers created a rendering envisioning what the bedroom would look like once renovated.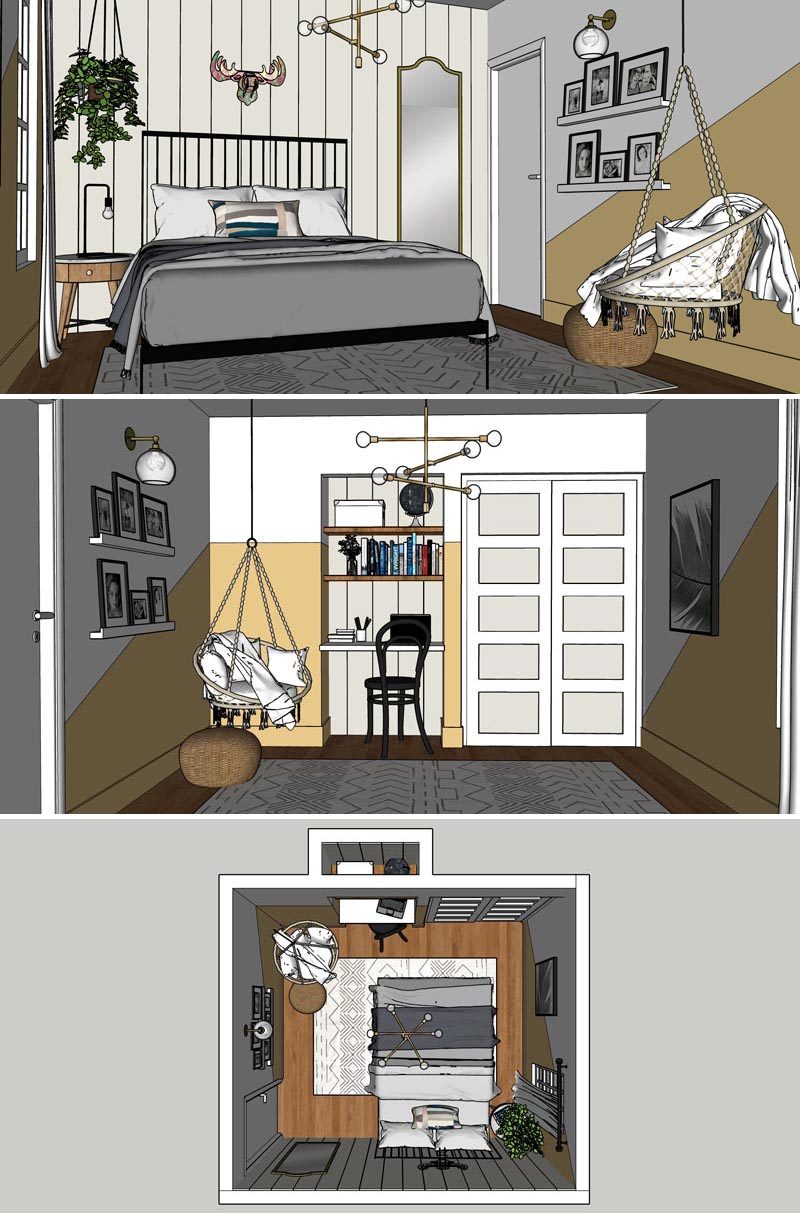 The dark blue walls were replaced with a color palette of white paneling and soft peach with planters, metallic accents, and natural materials.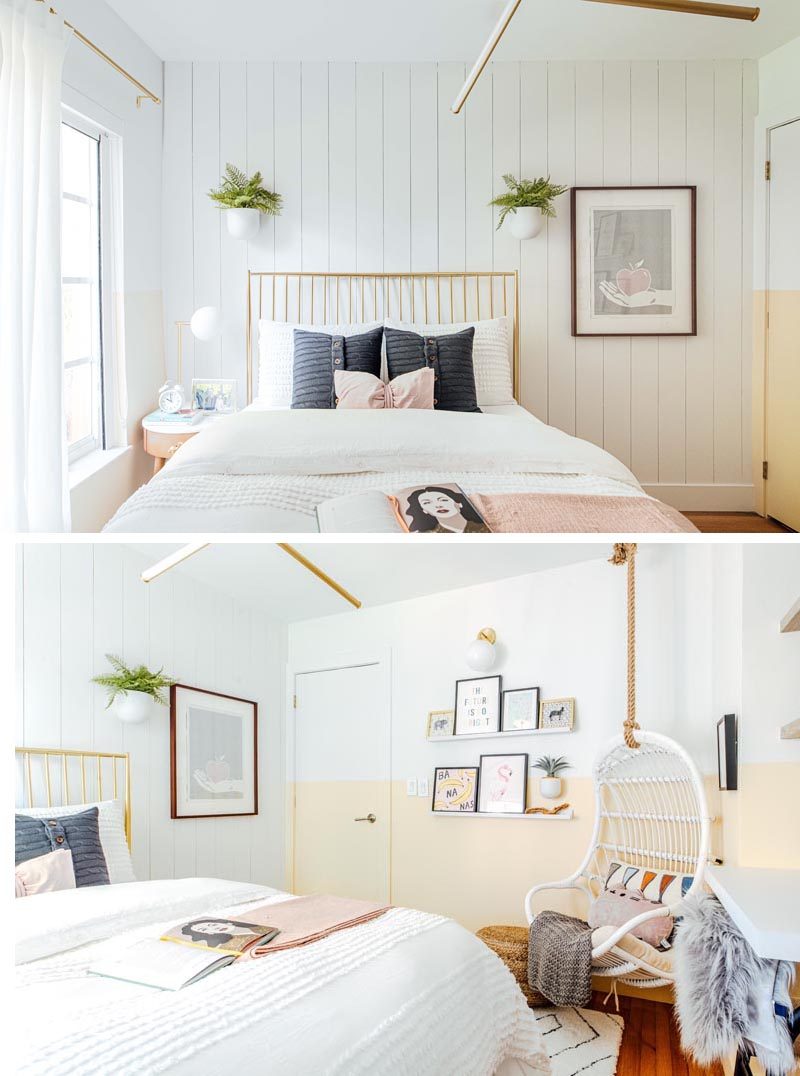 The room has been furnished with a hanging chair, a couple of picture rails, an alcove with a desk and some shelves, and a wardrobe with built-in drawers and shelves.