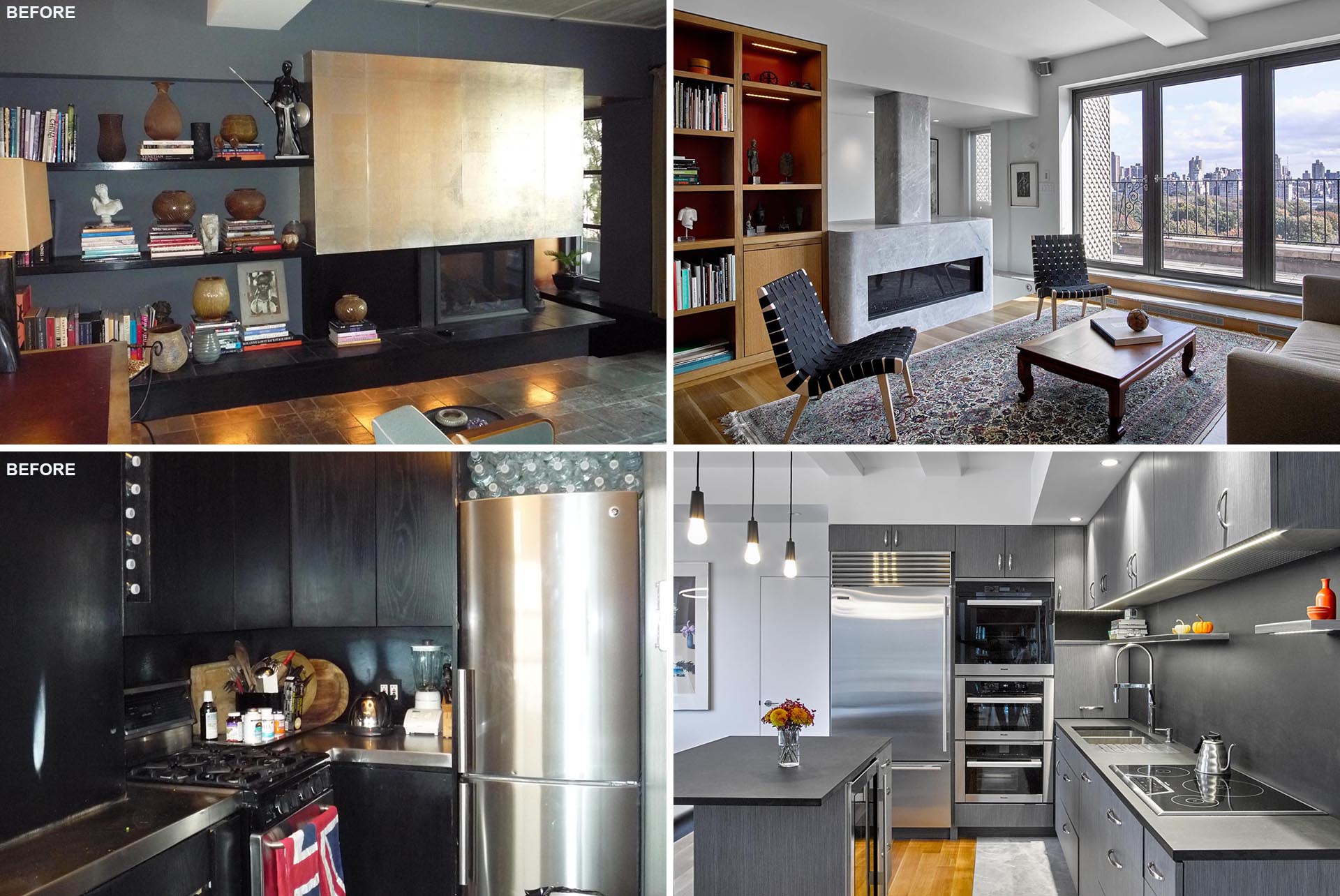 New York based architecture and interior design firm Studio F?r, have completed the contemporary remodel of an apartment that overlooks Central Park.
Stepping into the apartment, the entryway was dark, however, the new design includes light walls that continue into the living room, where a custom wood shelving unit runs along the wall and transitions into a bookshelf with LED lighting.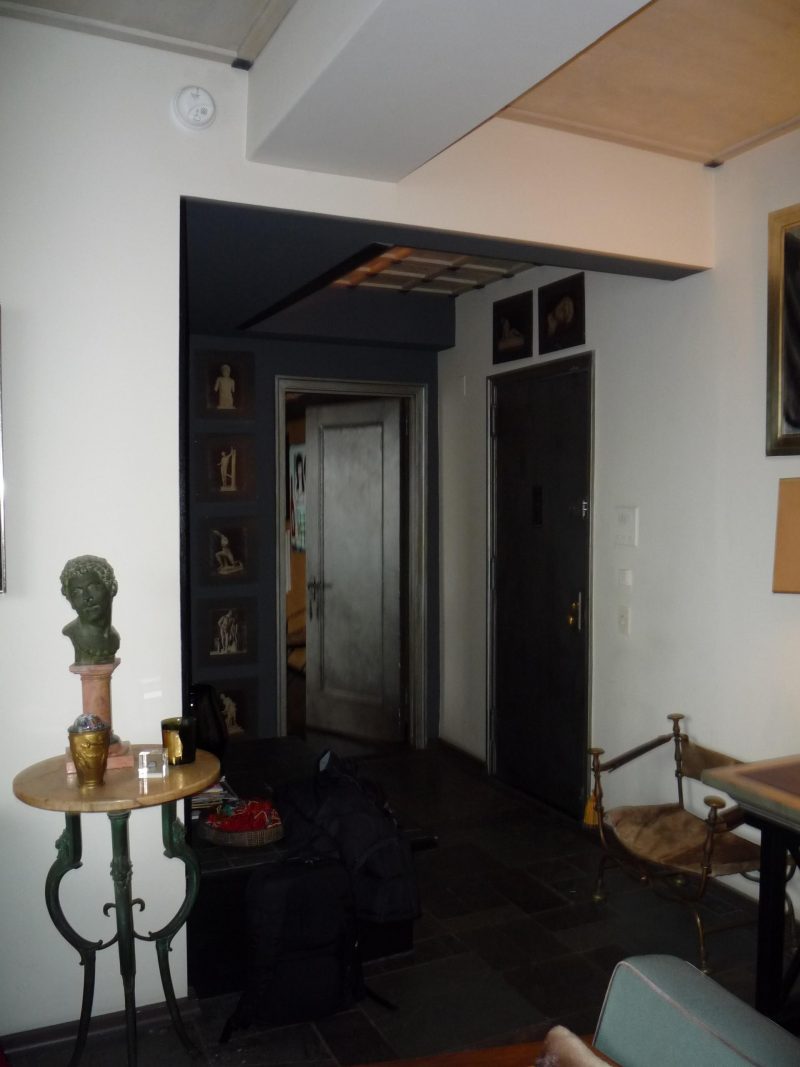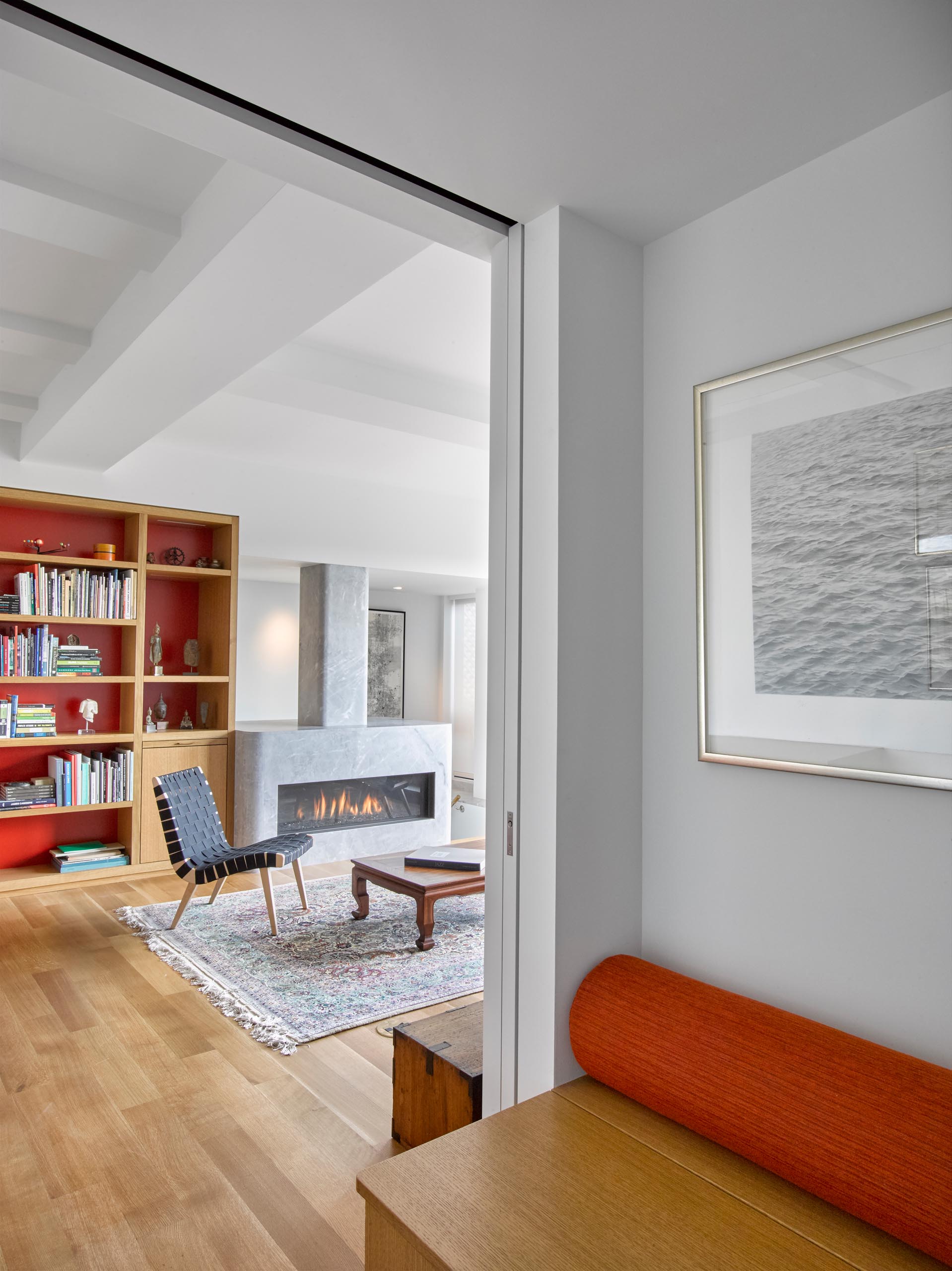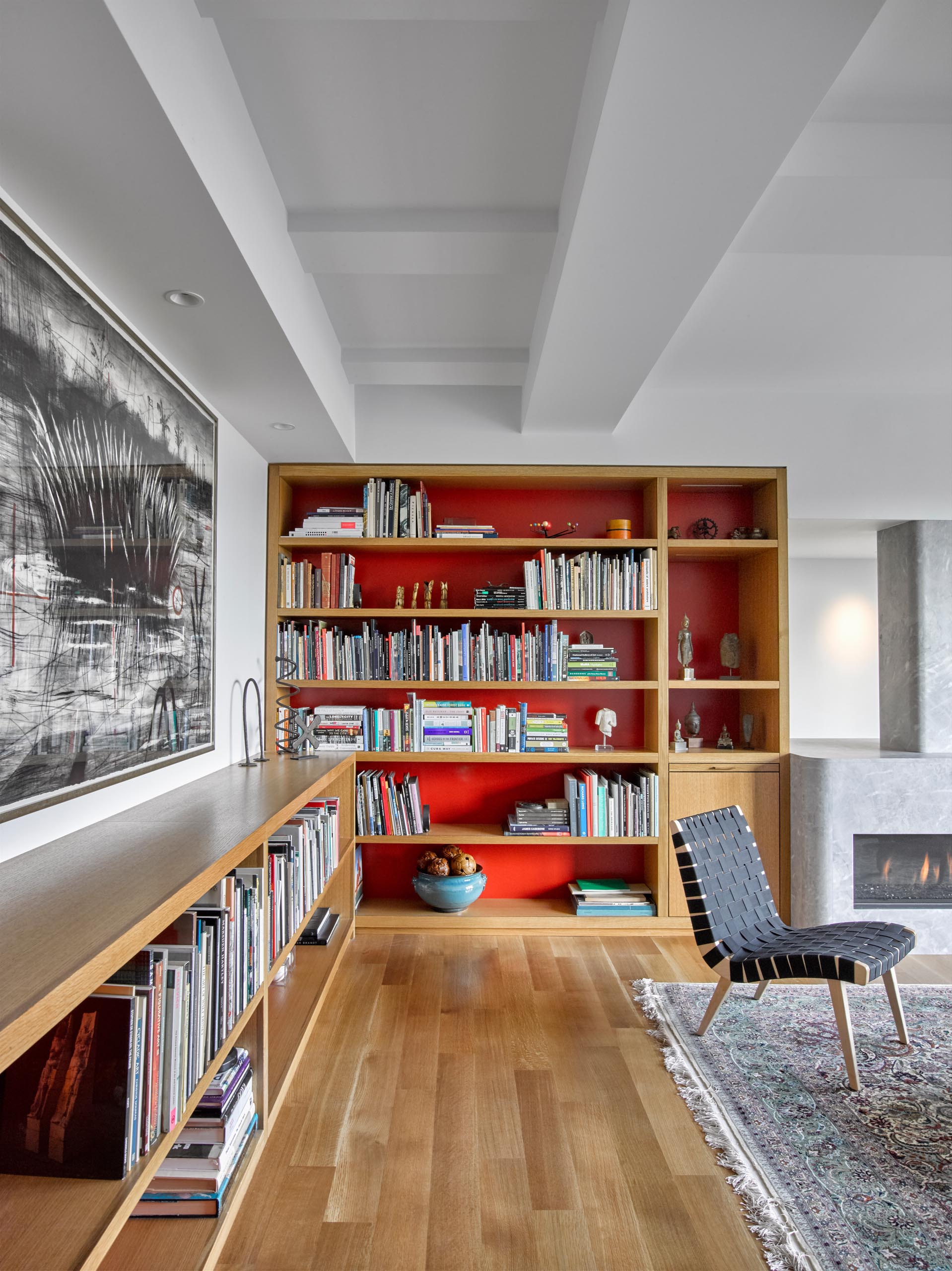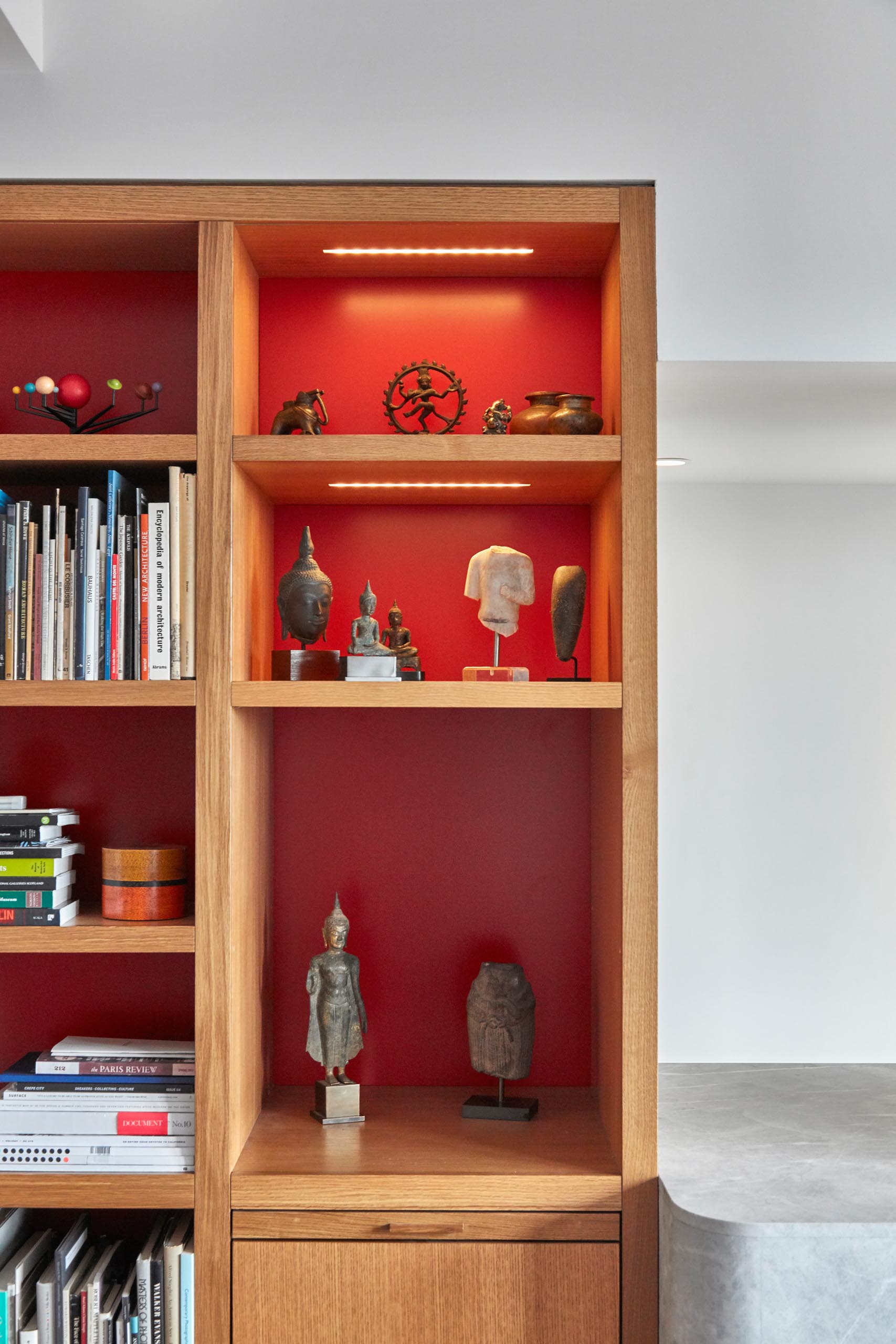 The original living room had a dark grey wall with black floating shelves and a large metallic accent above the fireplace.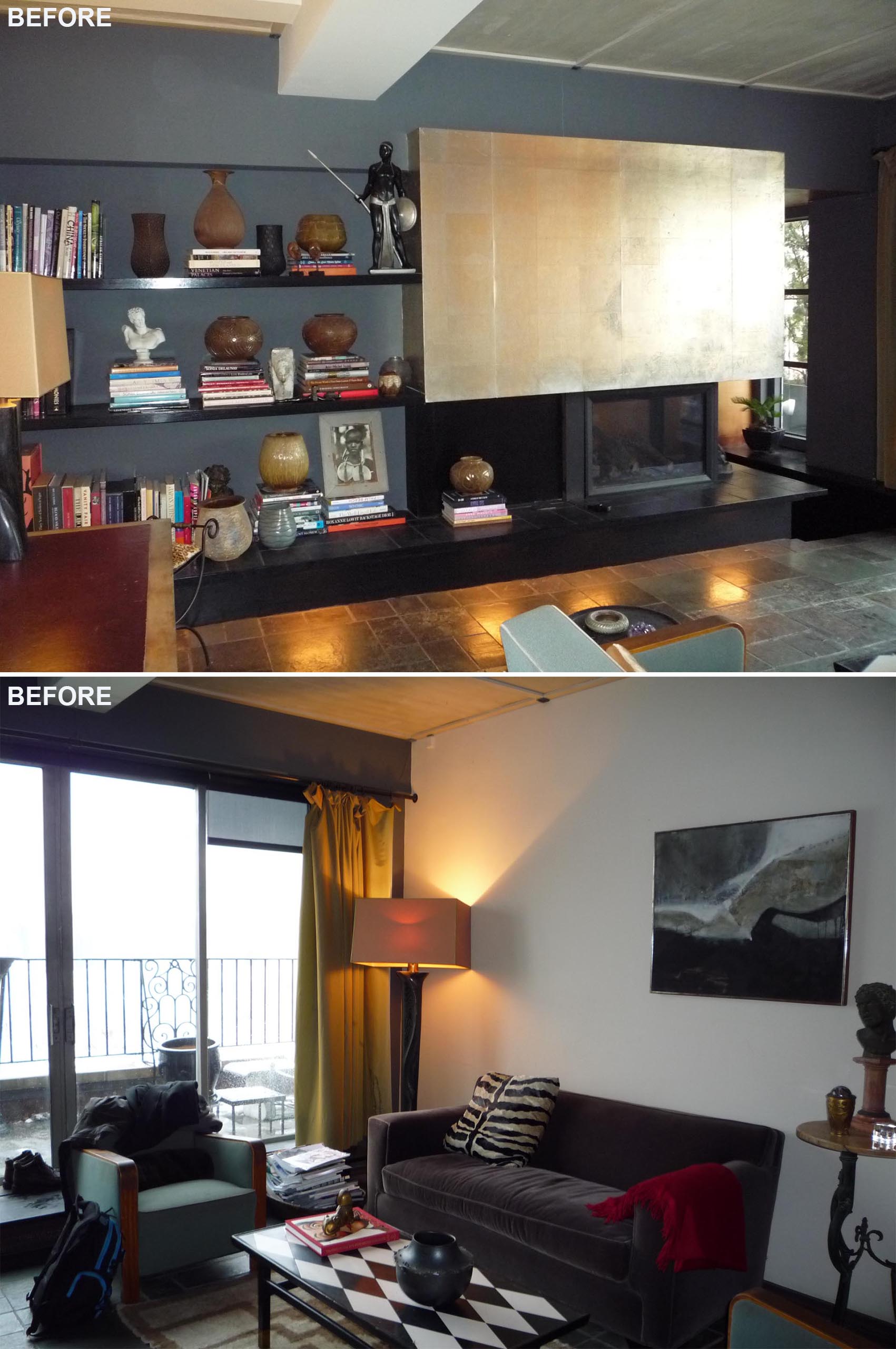 The new living room includes a gas fireplace by Spark with a light gray stone surround by SMC Stone. White walls keep the room bright, while the furnishings have a slight mid-century modern touch.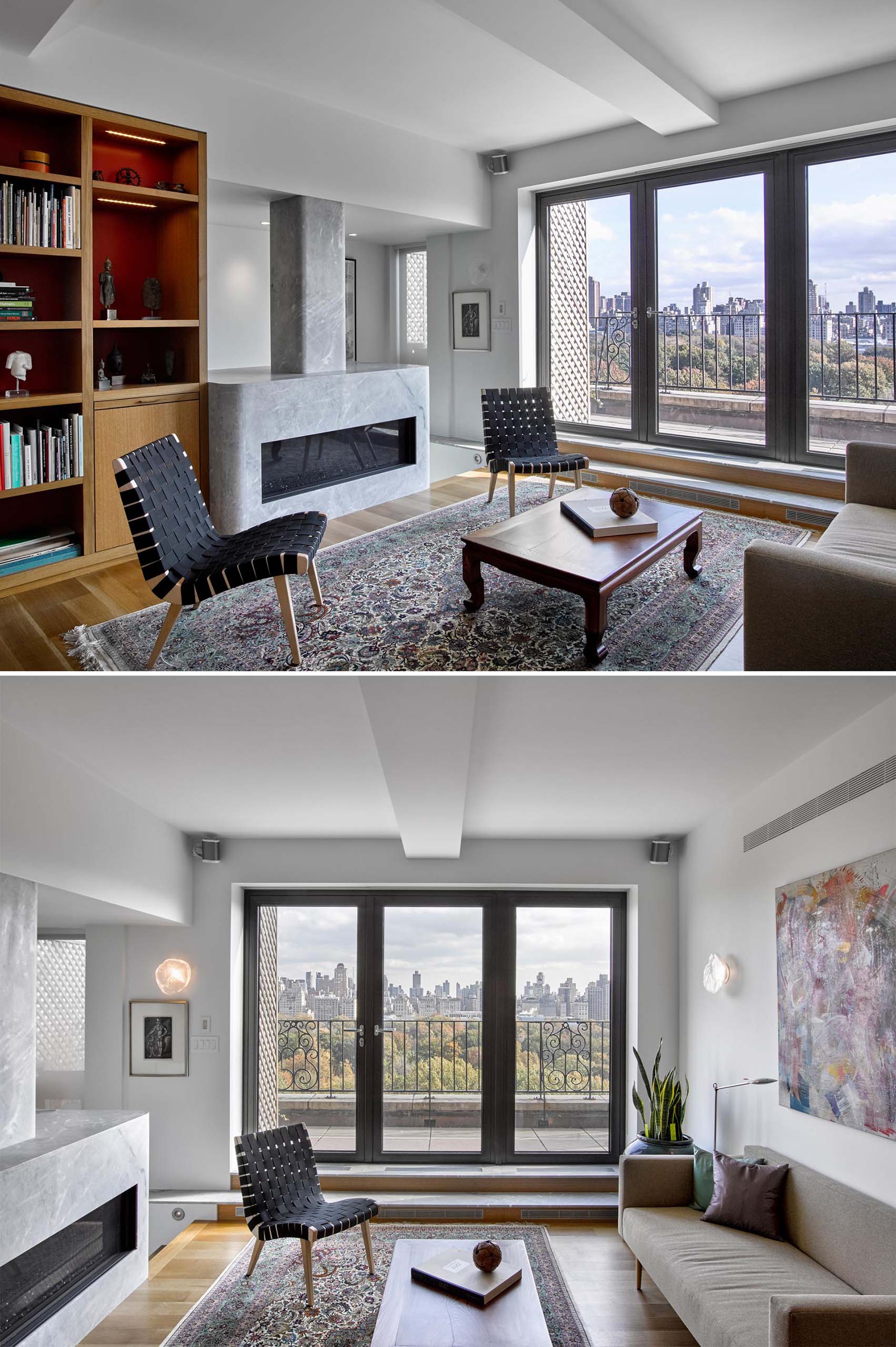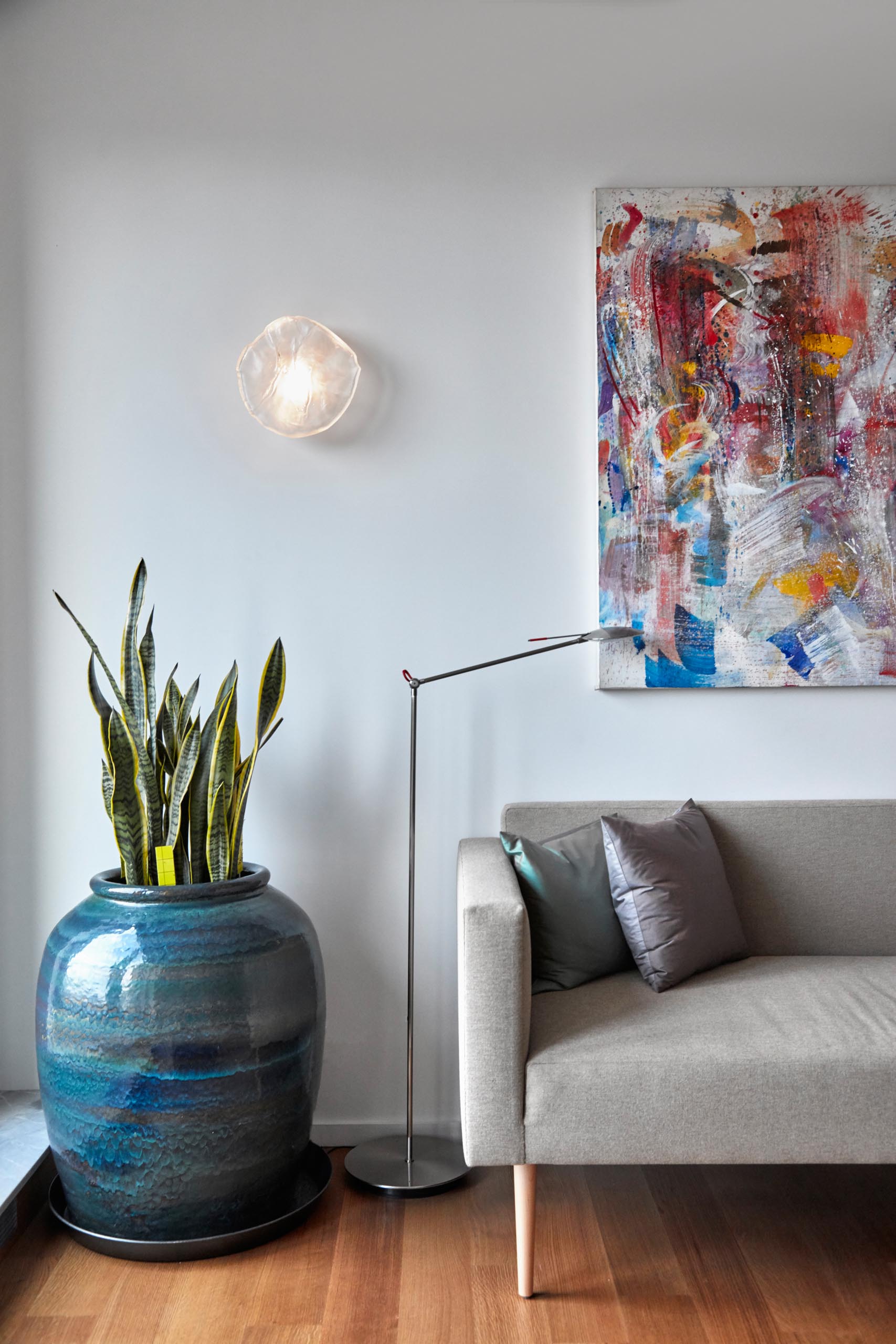 Outside, there's a balcony that overlooks Central Park and has views of the city skyline in the distance.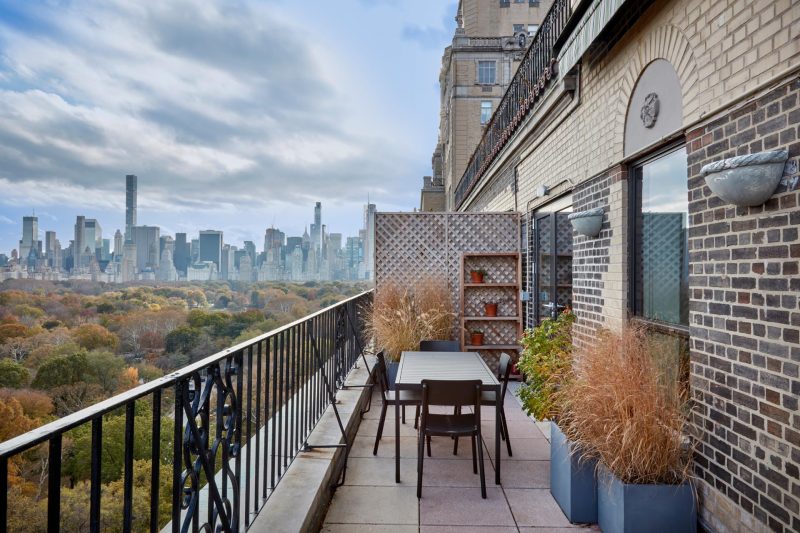 Back inside, and the original dining room kept with the darker, gray, and black theme that's apparent throughout the interior. The newly updated dining room, which is open to the kitchen, has a circular light that hangs above a glass dining table.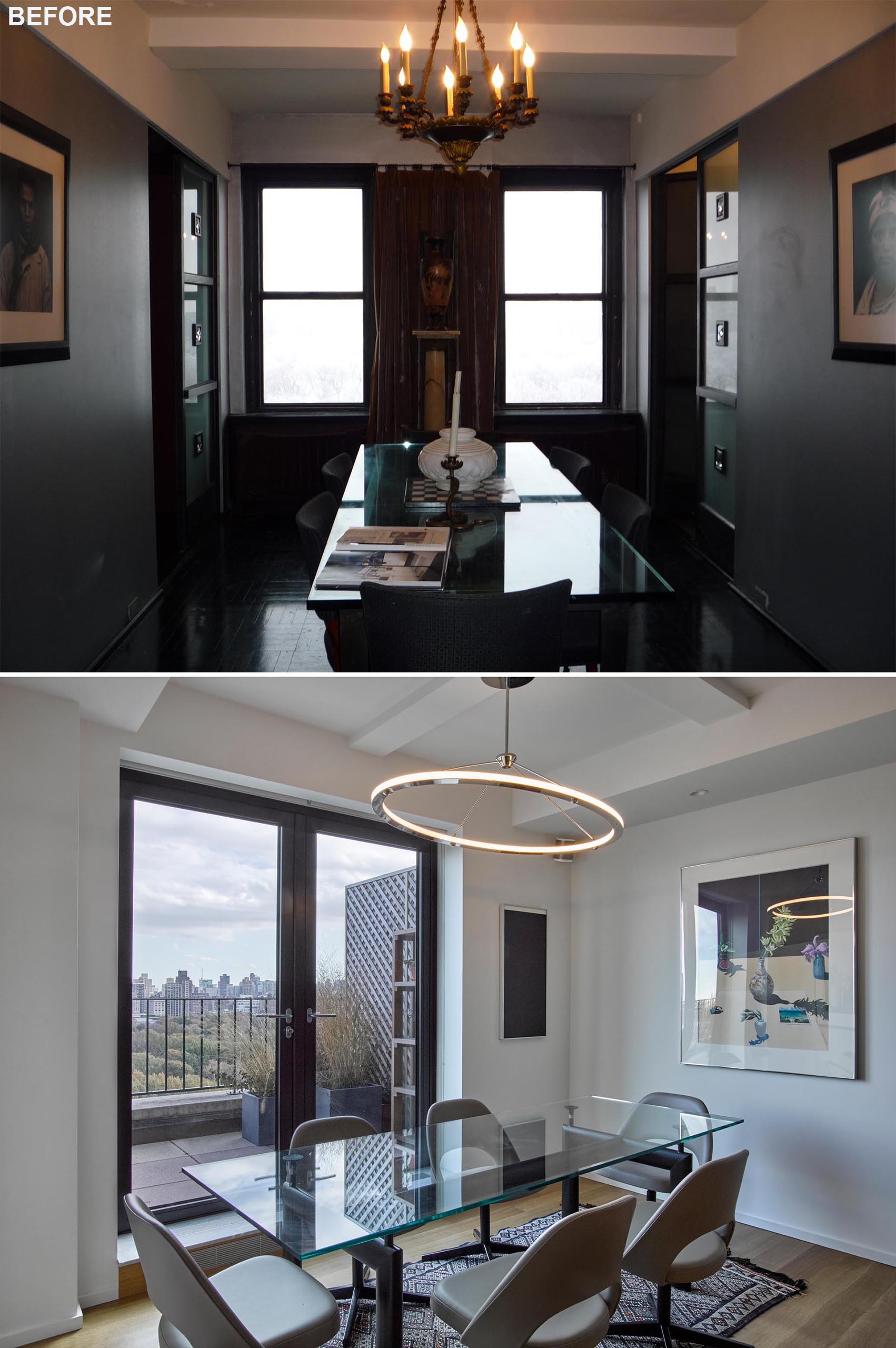 In the kitchen, dark wood cabinets with a black backsplash were replaced with custom gray kitchen cabinets, dark gray Paperstone countertops and backsplash, stainless steel appliances, and Plumen lighting.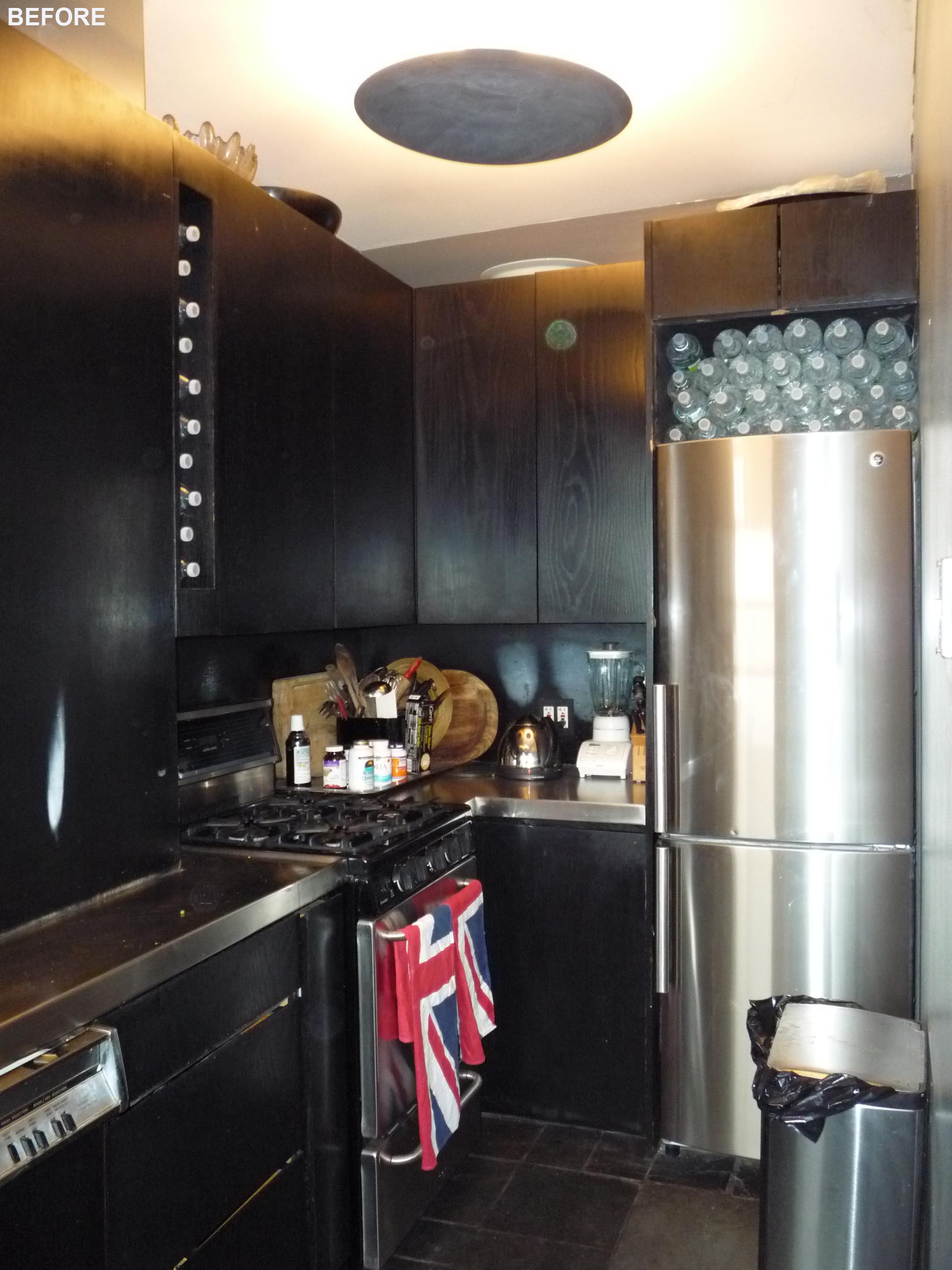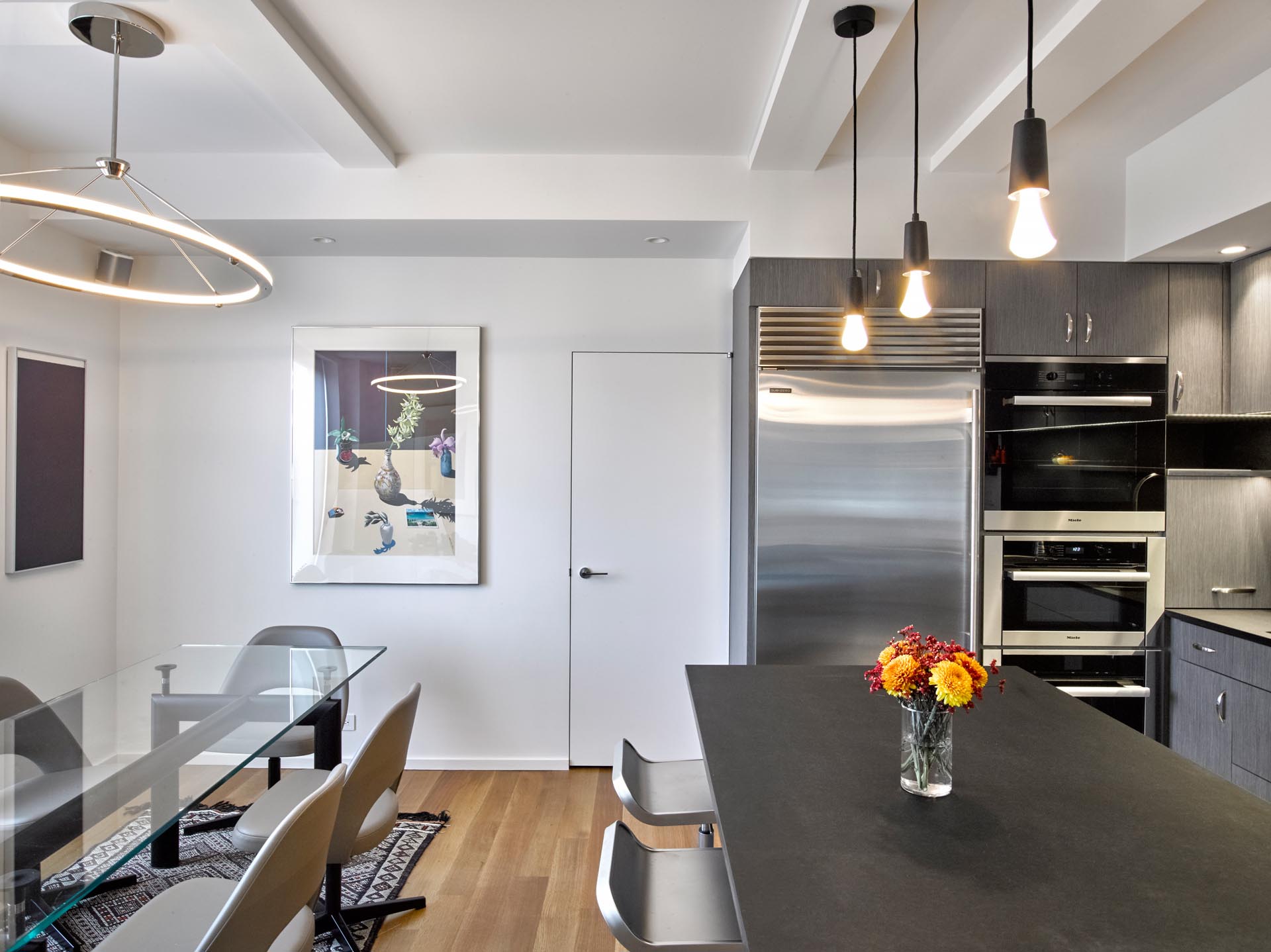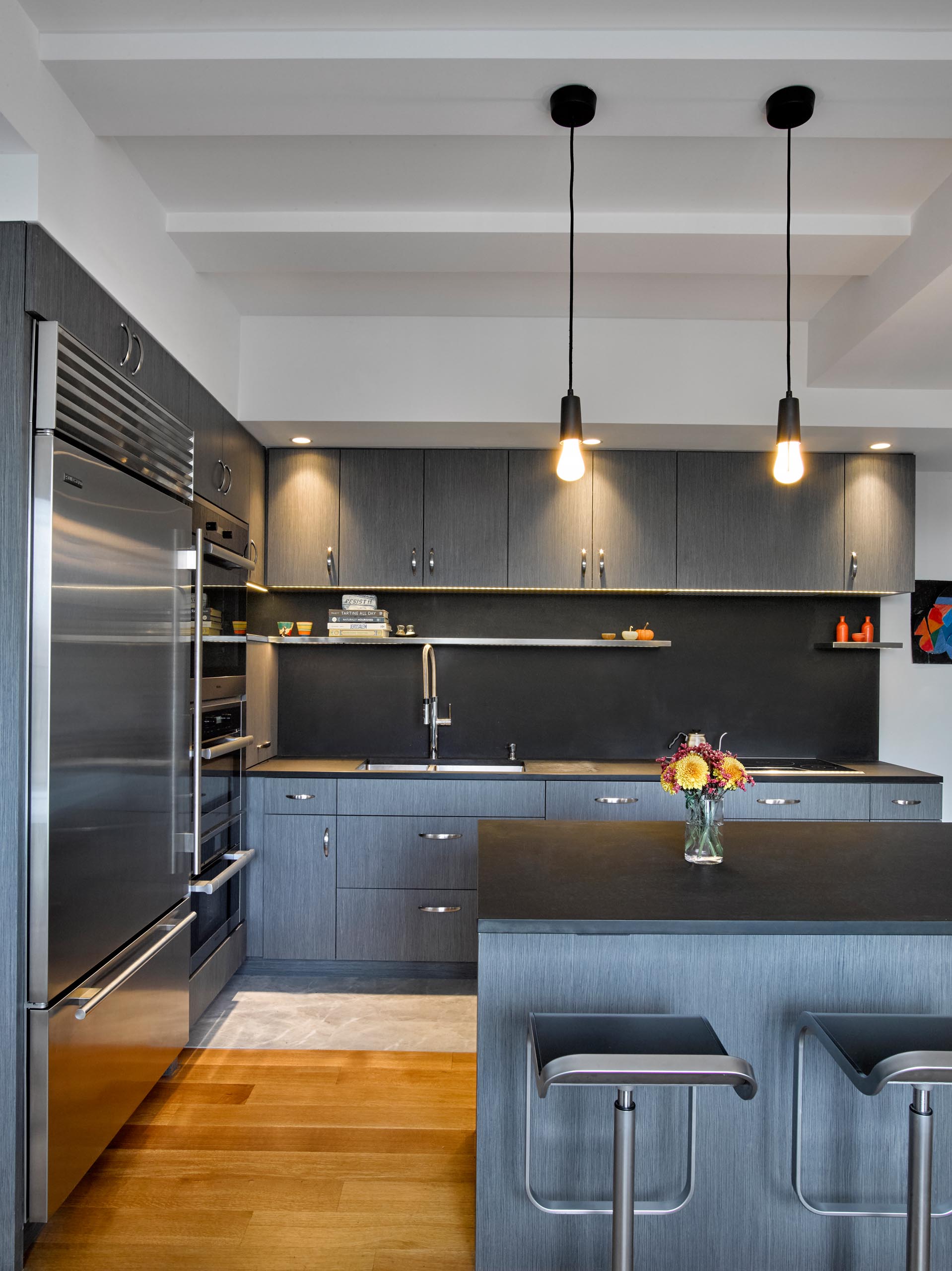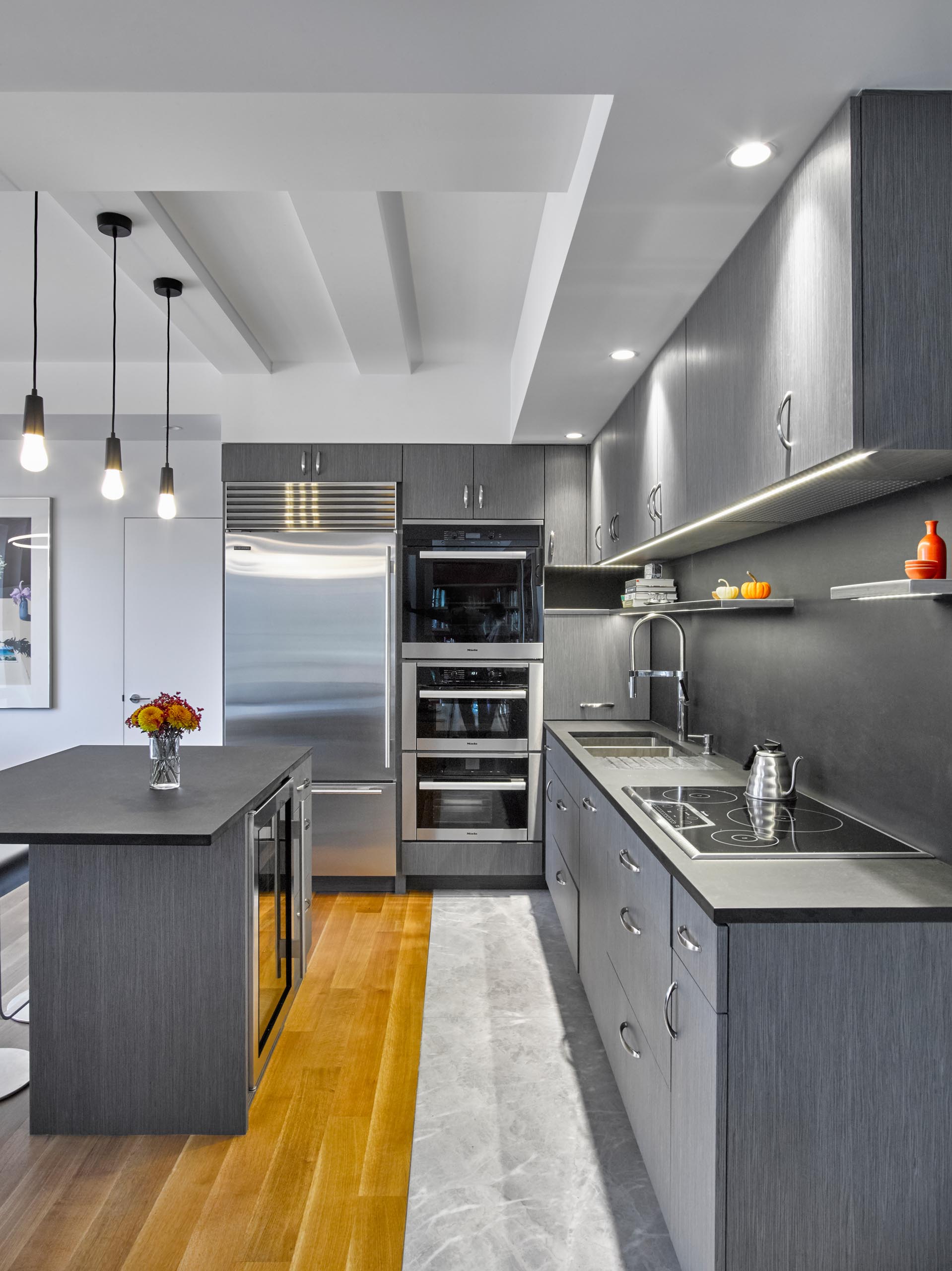 Back in the living room, we see there's a staircase that leads down to the other level of the apartment. The original walls were burnt orange, while the stairs are made from metal. The updated stairs are much brighter, with wood treads and small lights built into the white walls.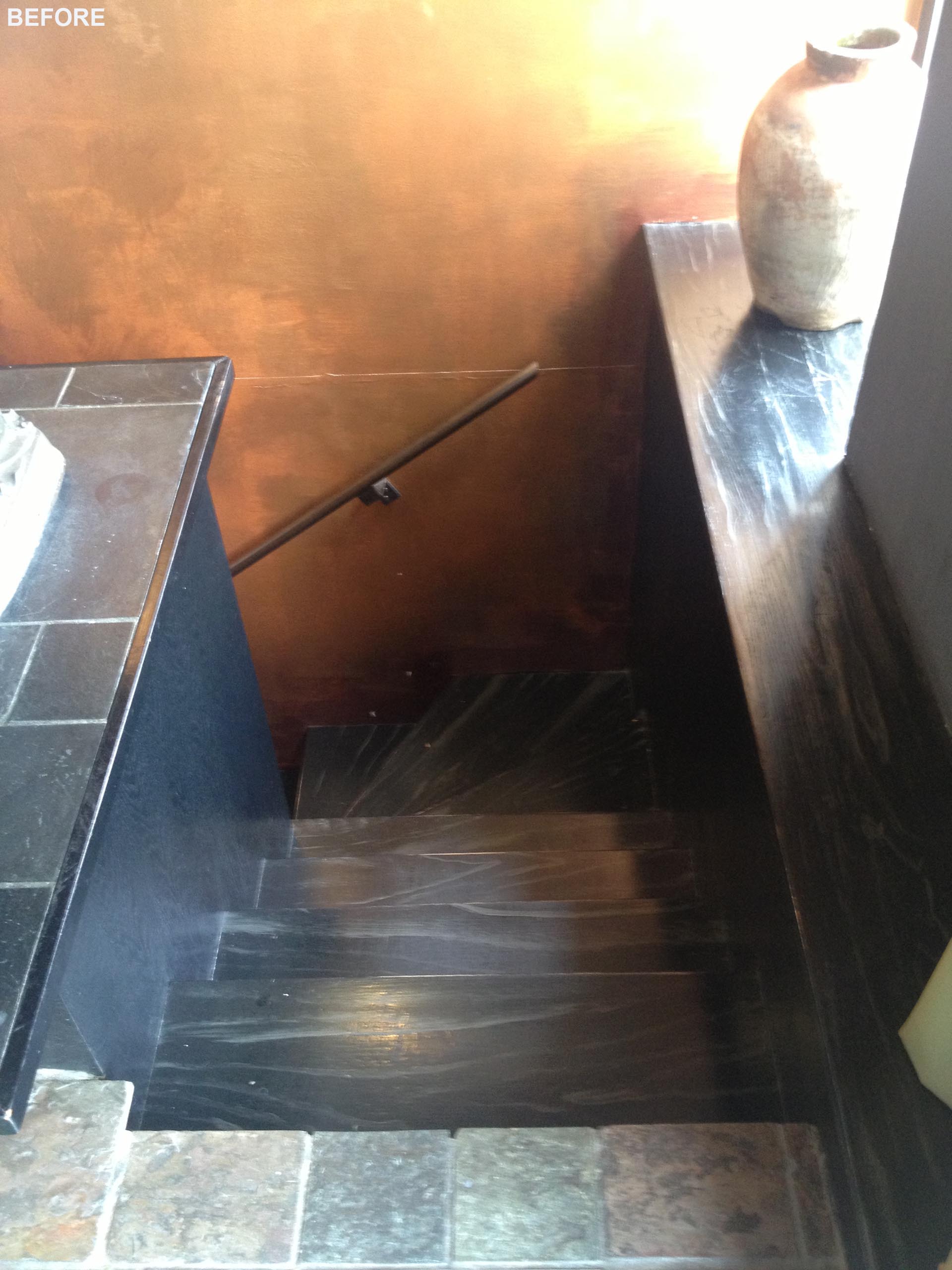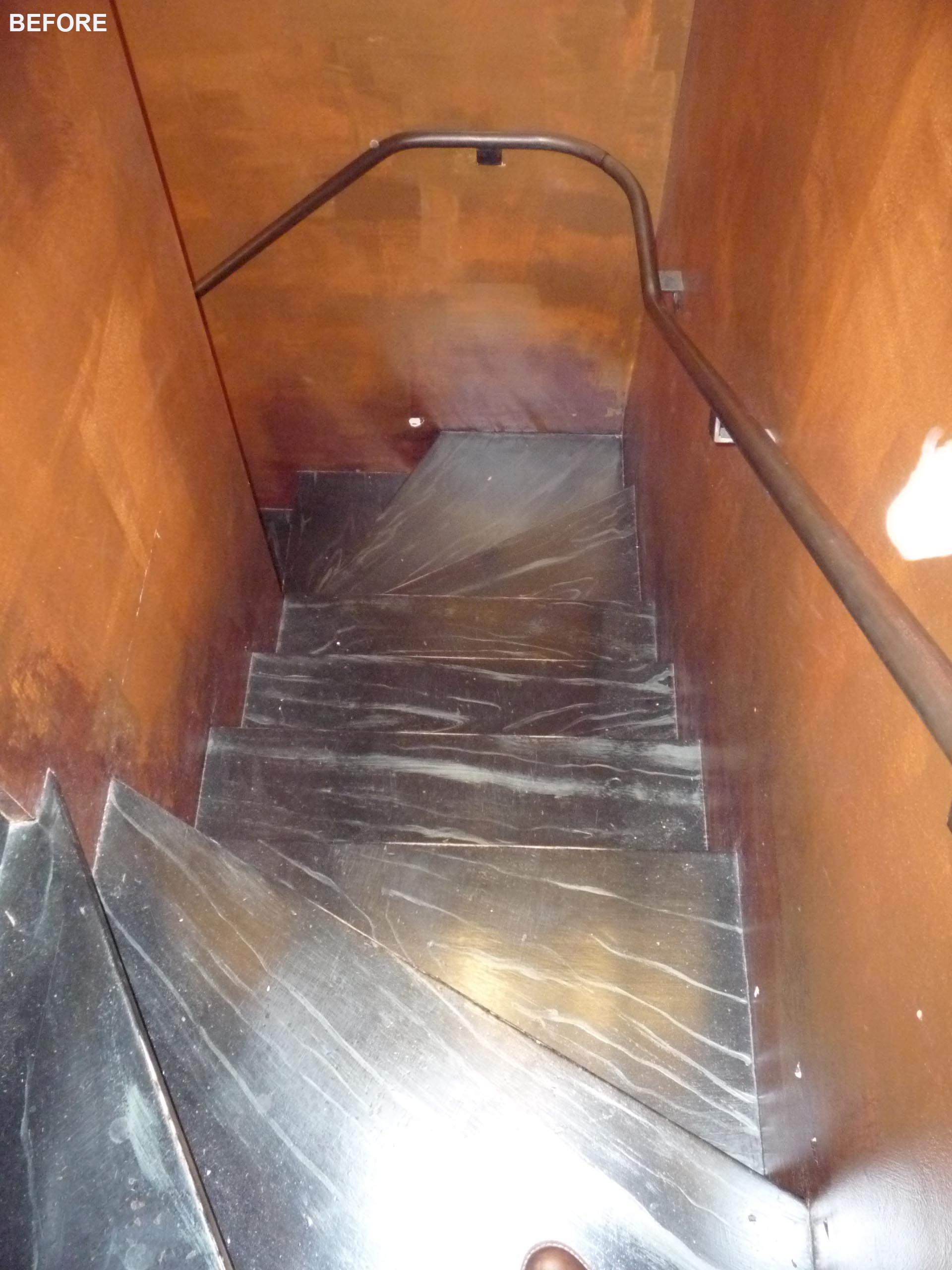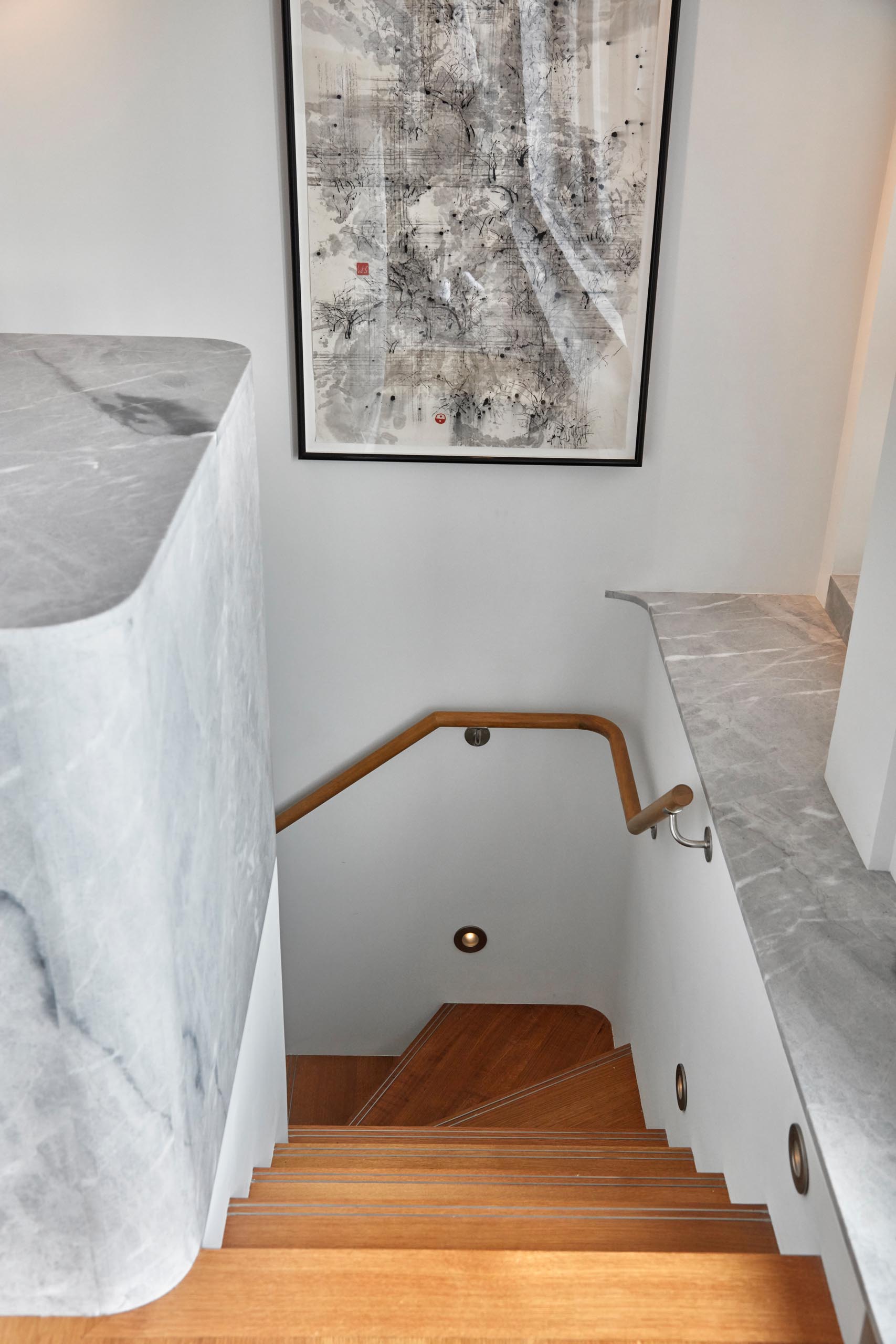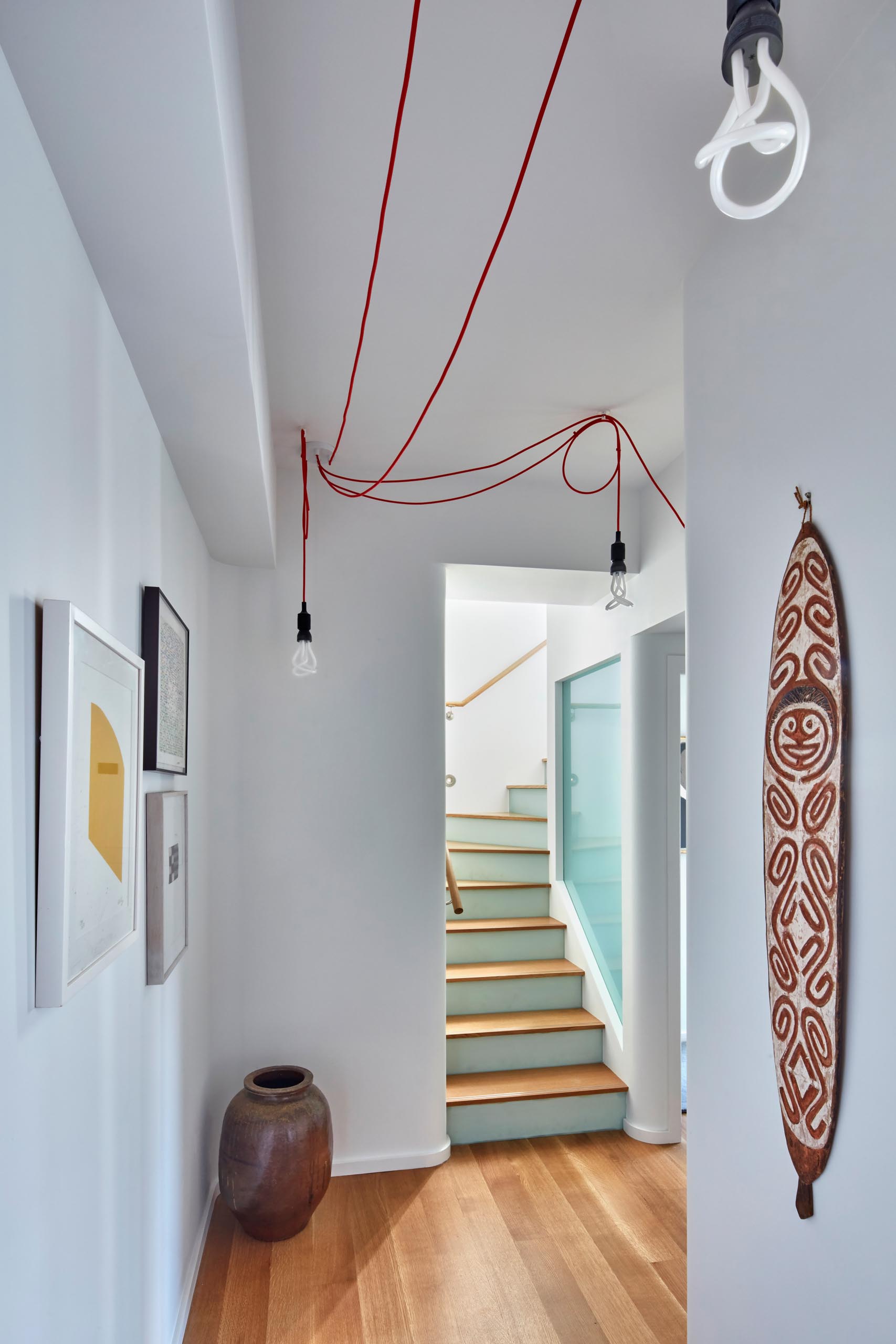 At the bottom of the stairs, there's a bright hallway filled with artwork.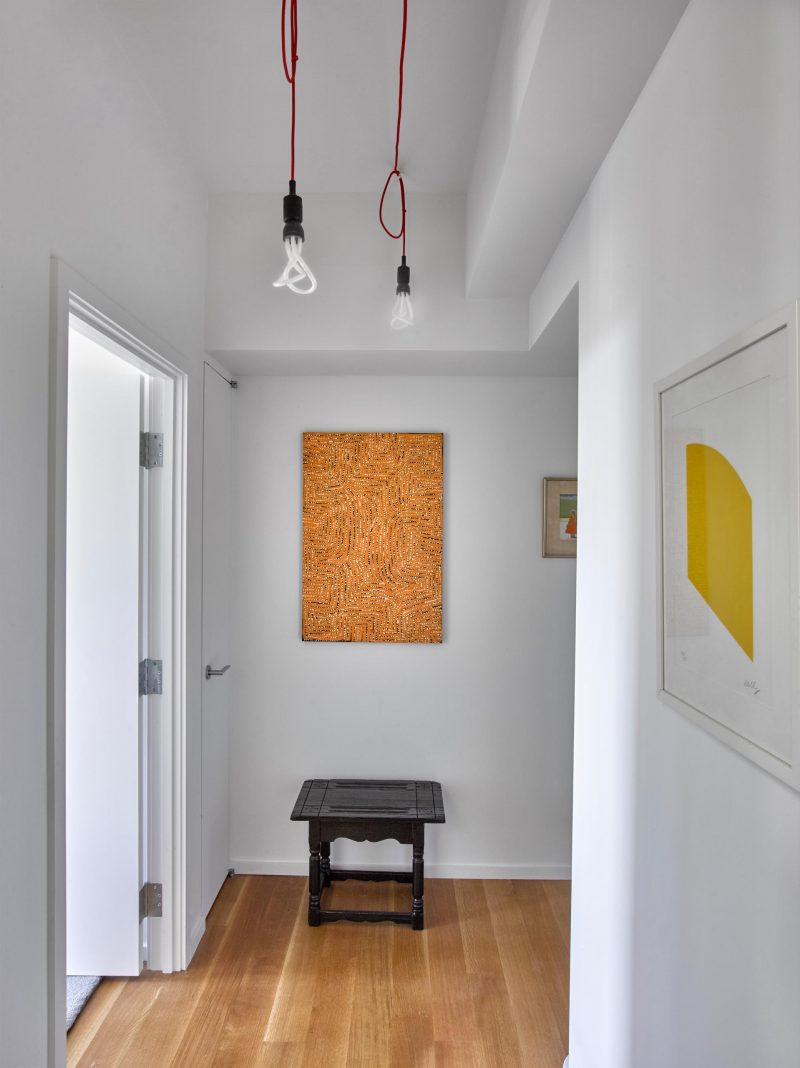 One of the original bedrooms had a wood-like material on the walls and ceiling, while the new bedroom has been updated with bright walls and minimal furniture.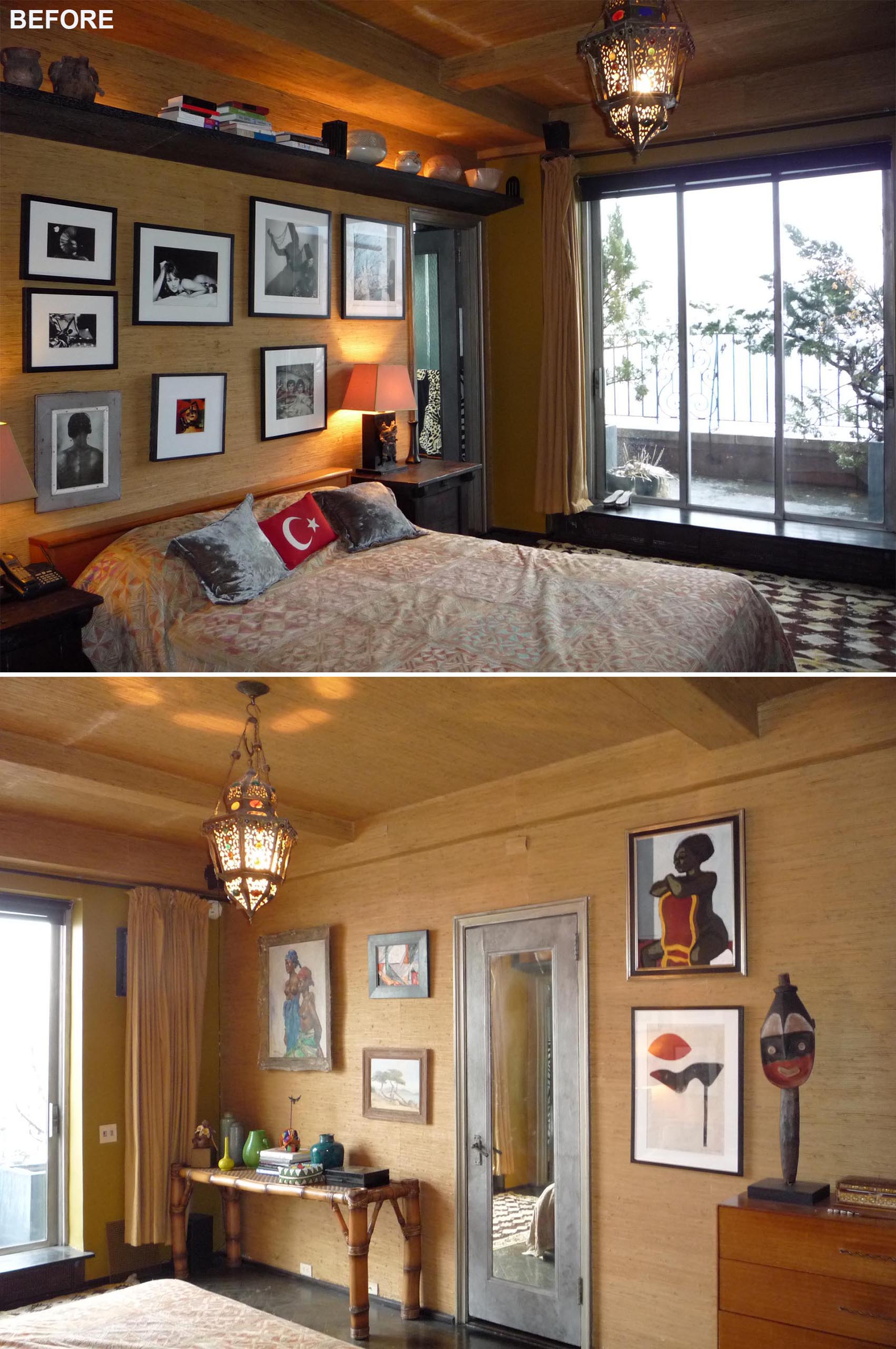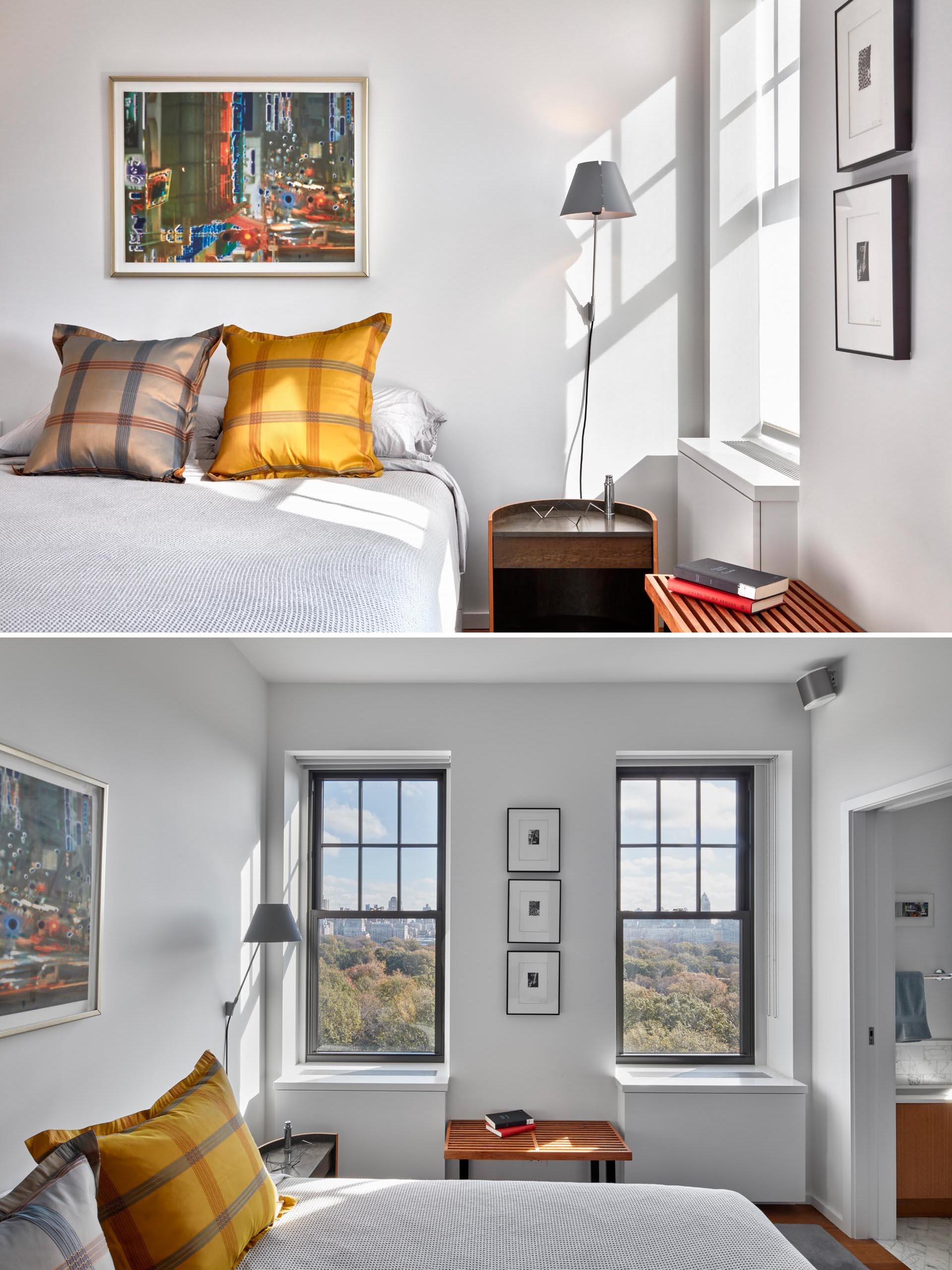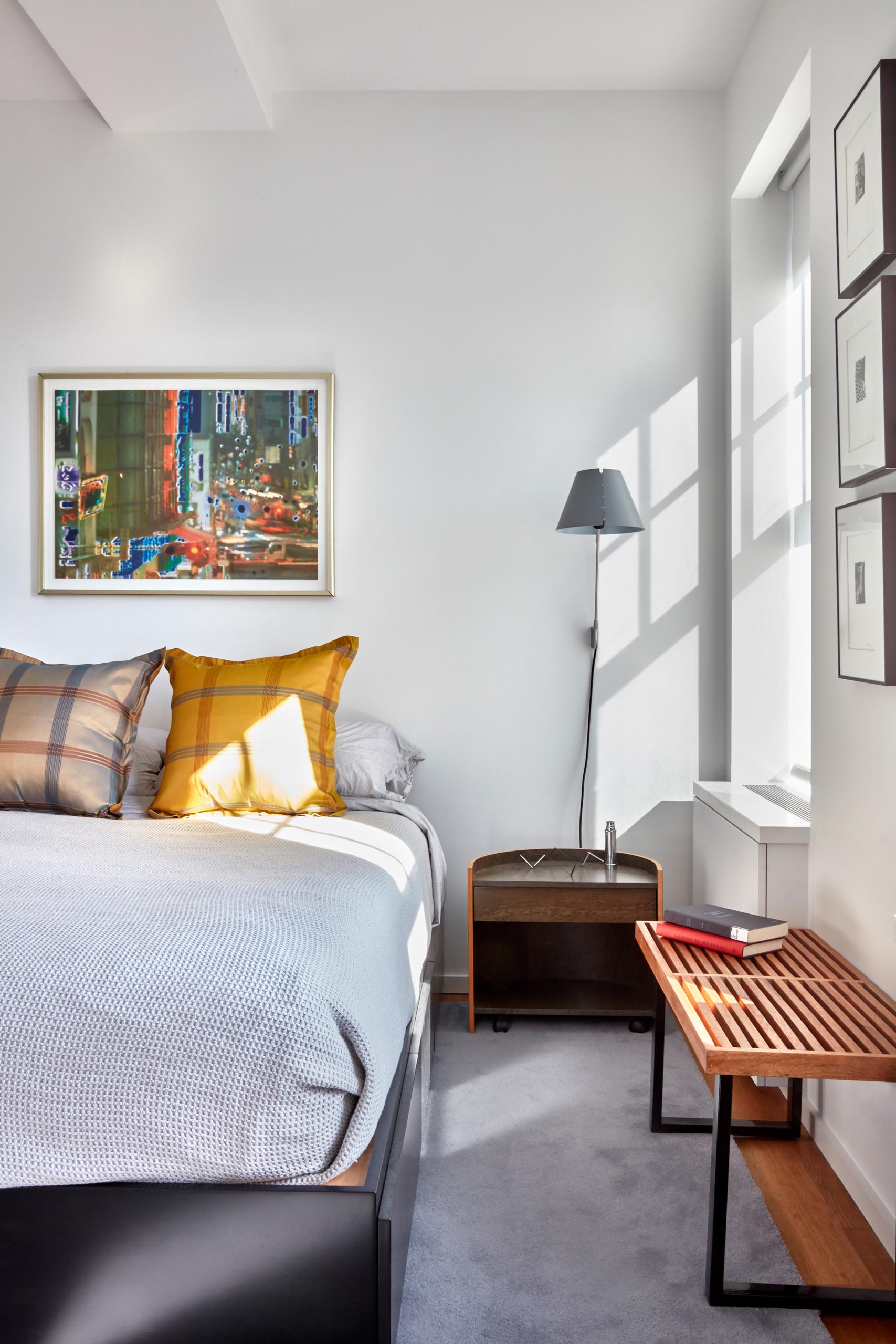 Here's a look at one of the bathrooms before photos. There's gray tile on the walls and floor, a white pedestal sink, and a shower/bath combo with white subway tiles. The newly updated bathroom has bright white walls, a simple wood vanity with a white sink, and a shower/bath combo with square turquoise tiles on the walls.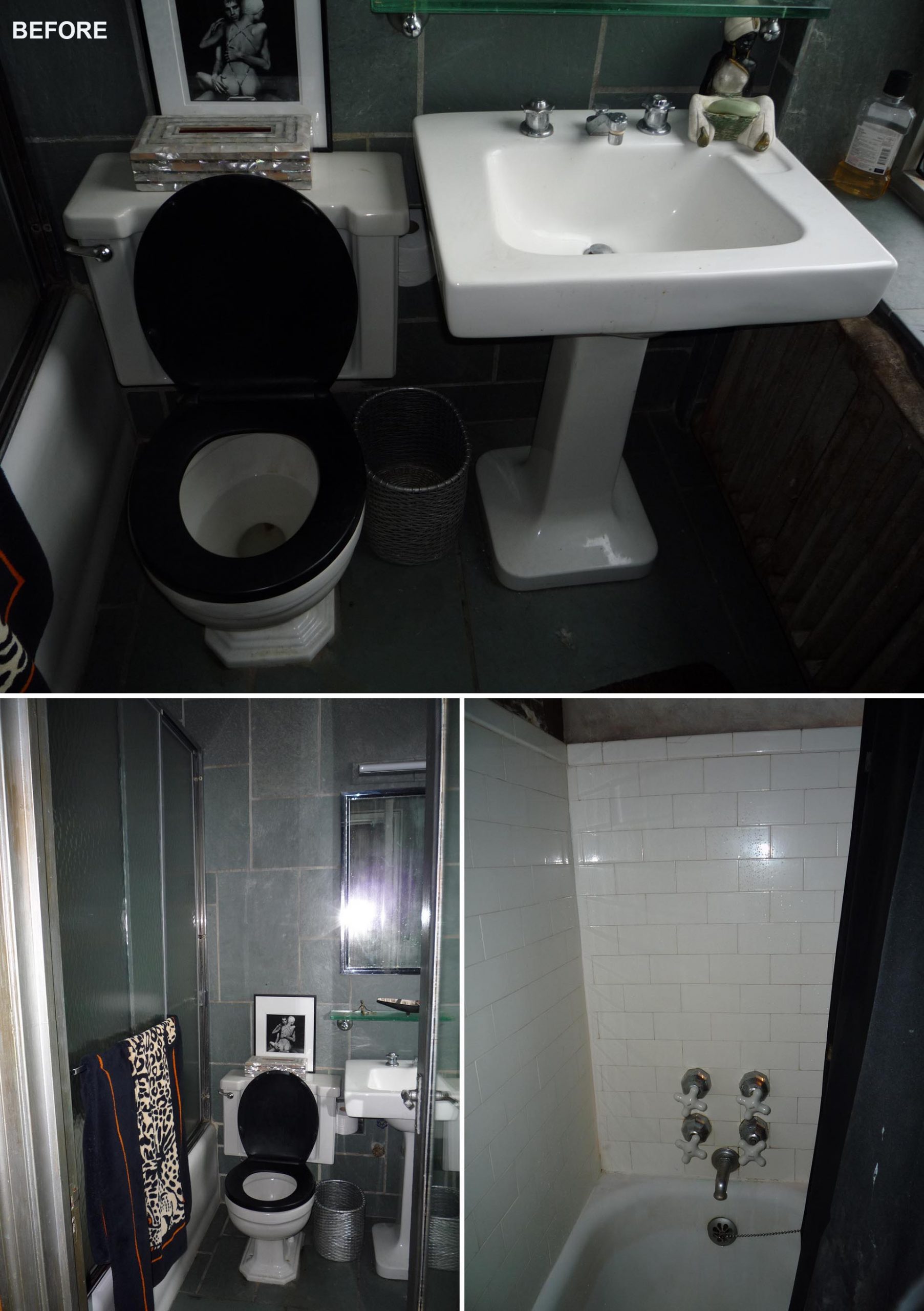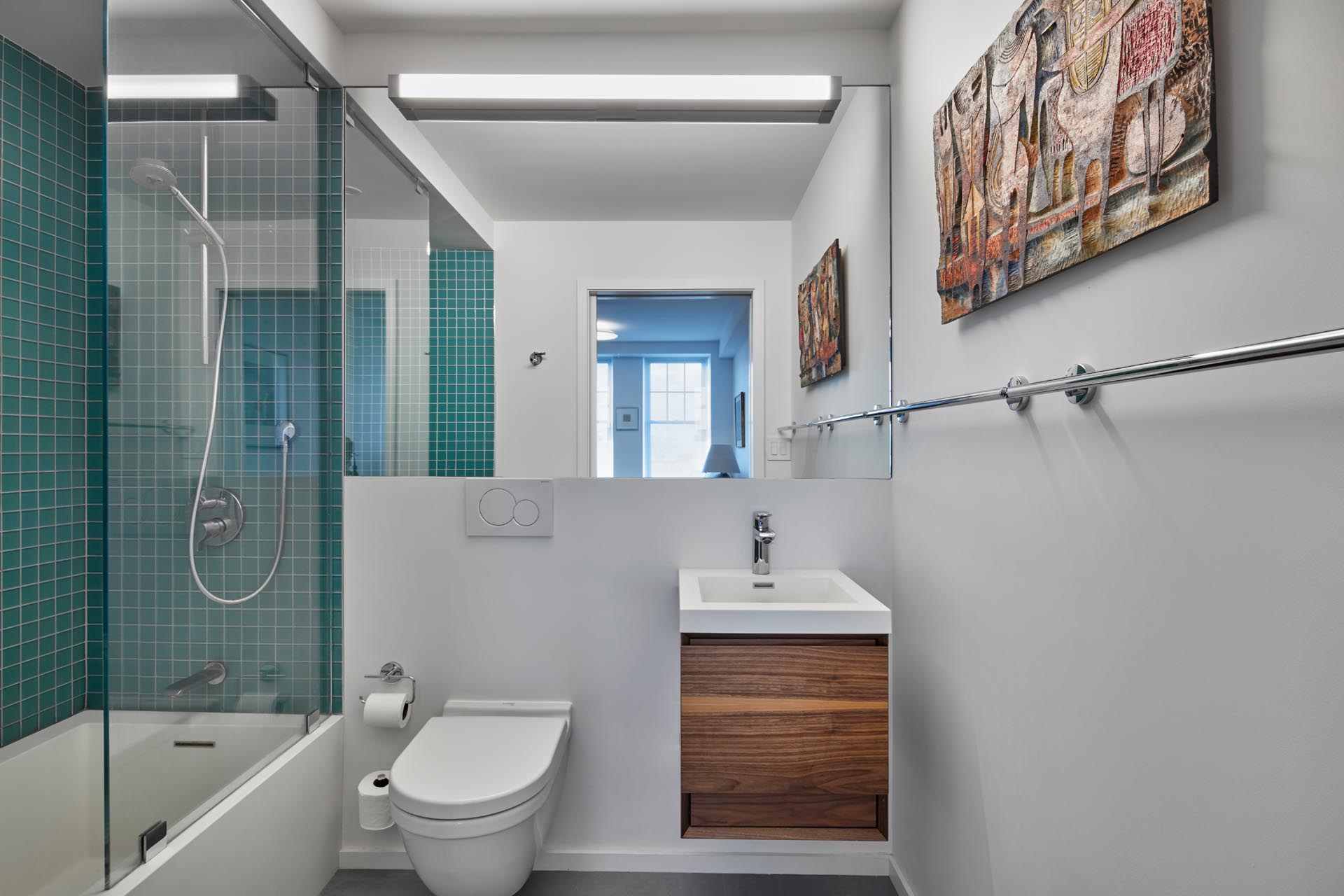 The other bathrooms have also been updated. Some of the key features are a deep soaking bathtub, shelving niches, marbled tiles, wood accents, and large mirrors.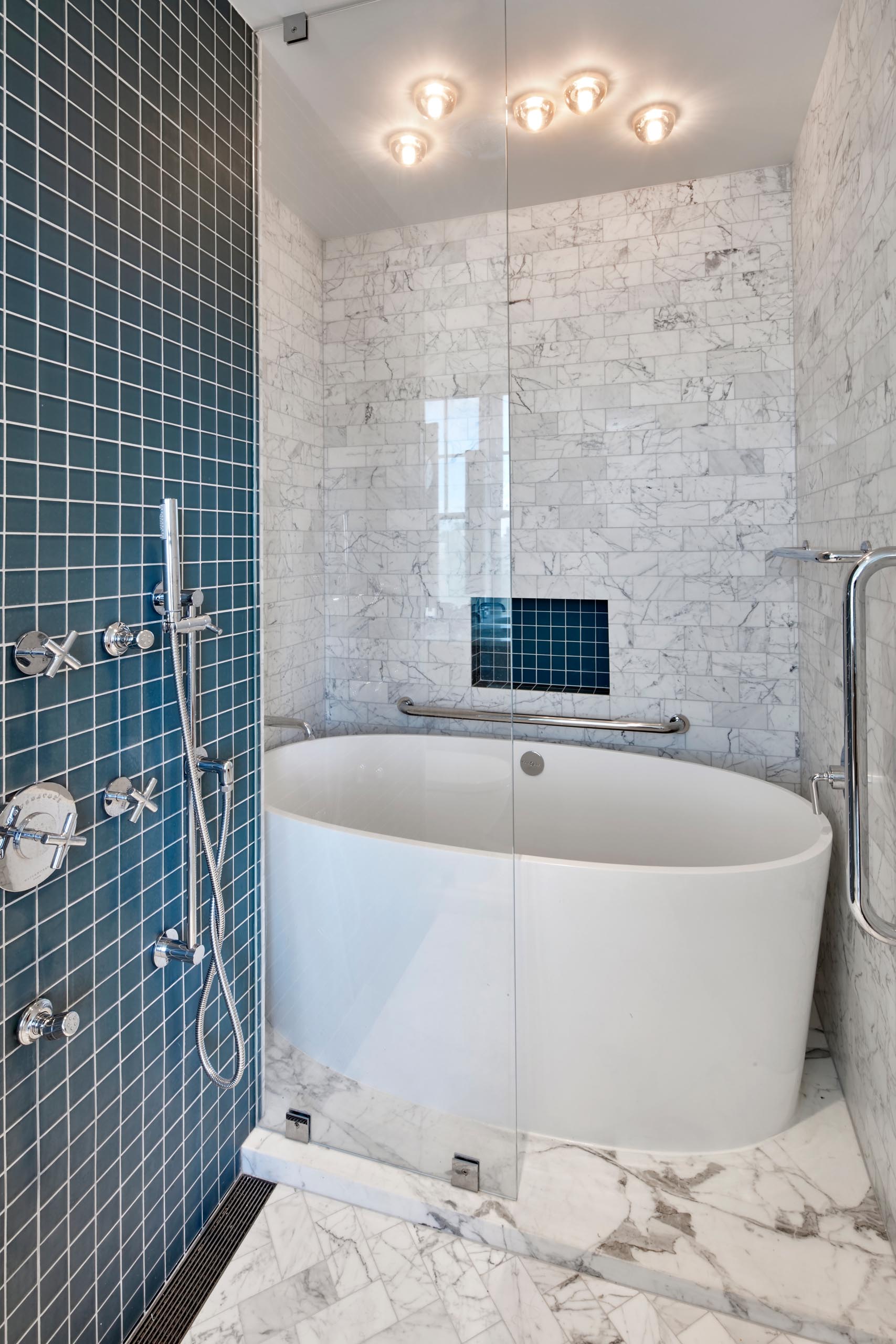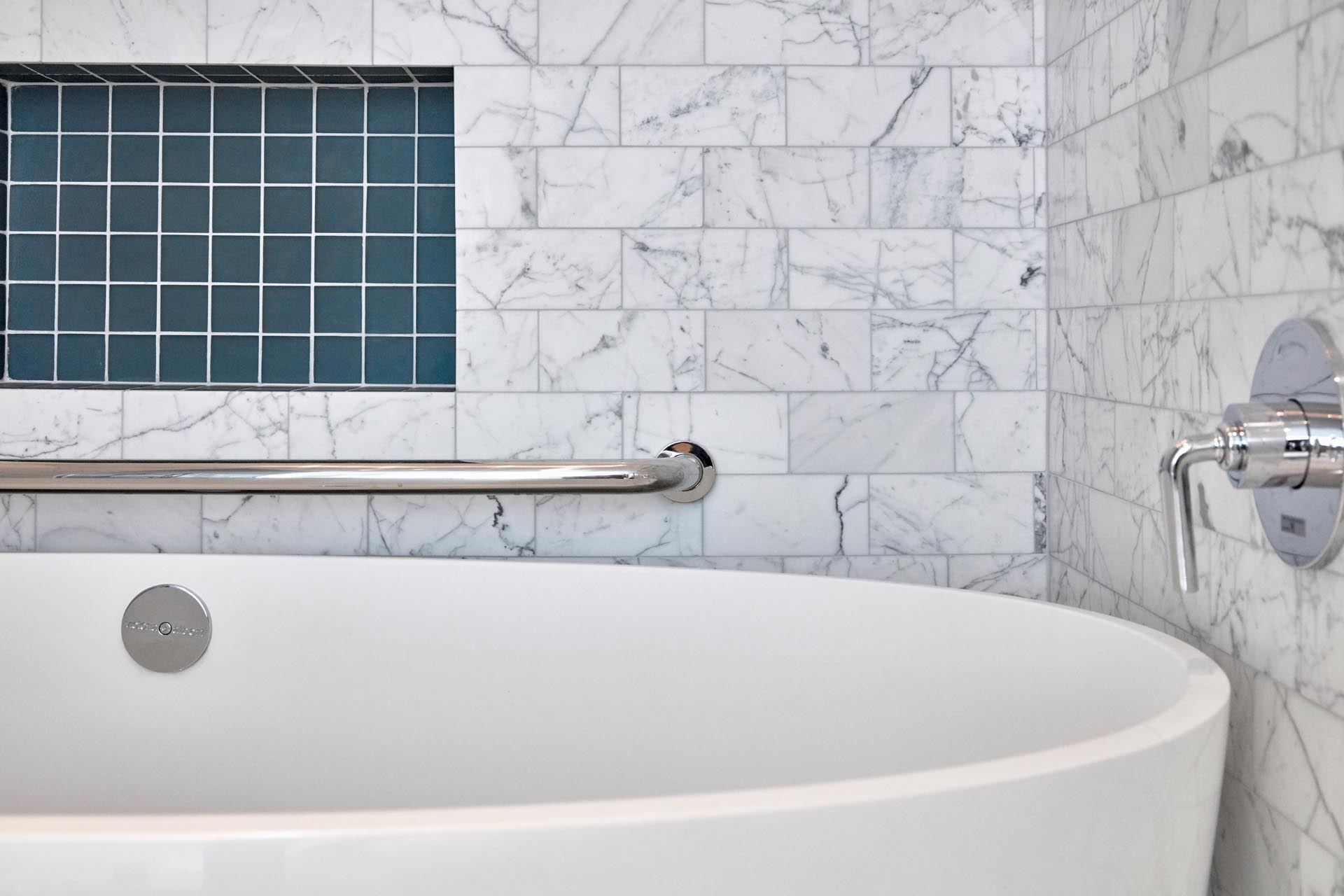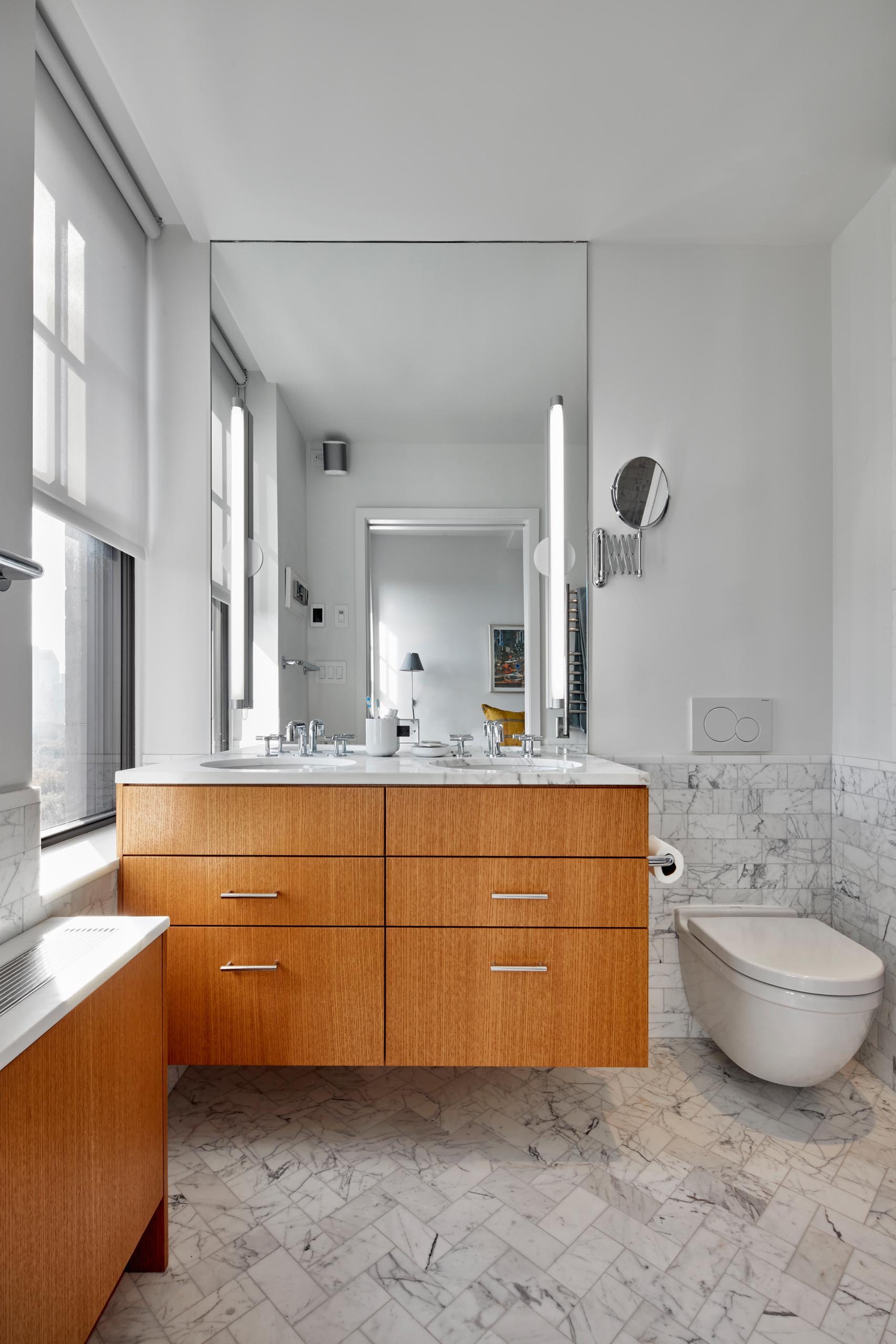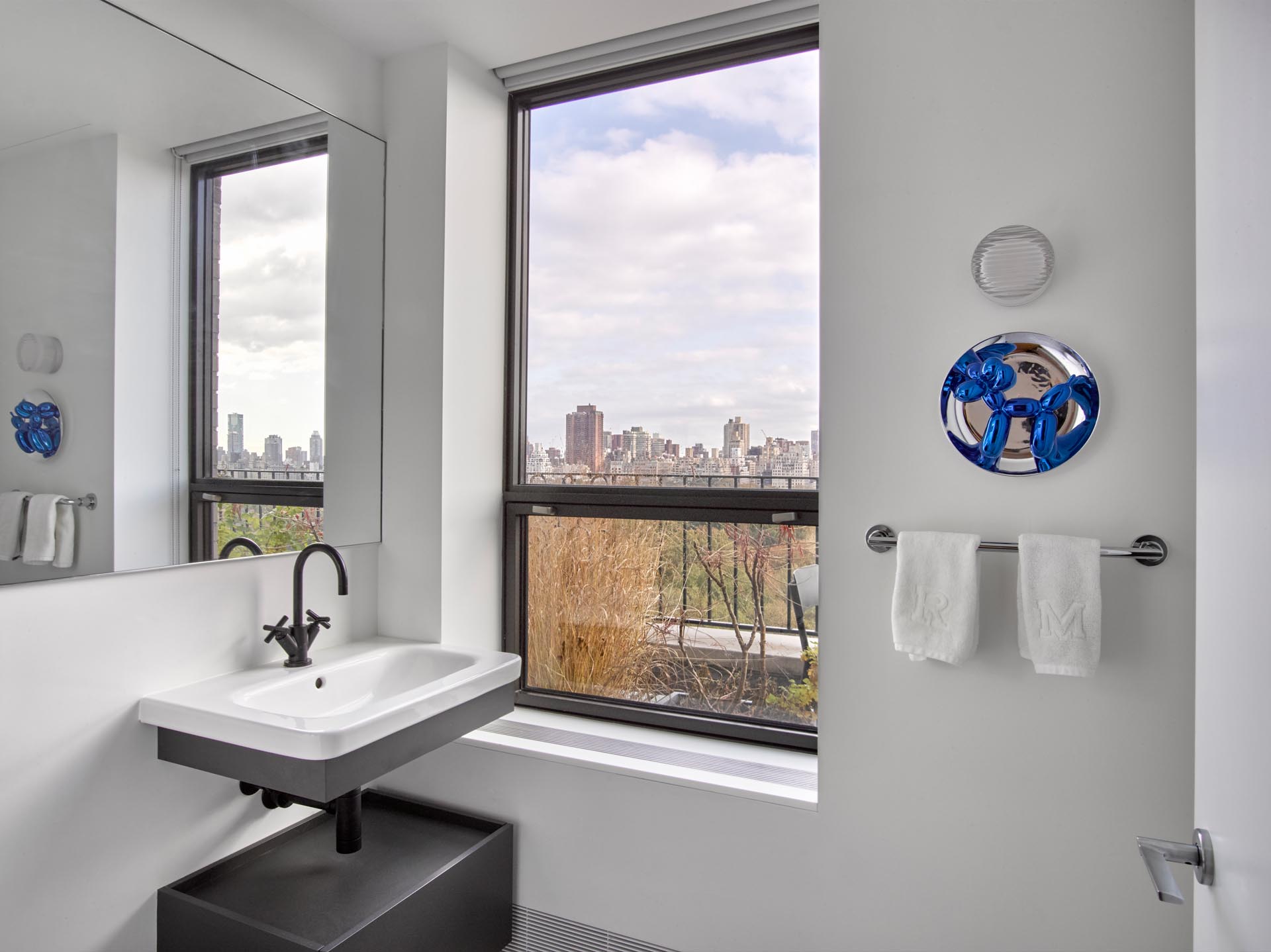 The apartment also has a home office, which was originally filled with black shelves, black curtains, a tv stand and desk, and dark floors. It's now been transformed into a bright space with a simple desk and a sofa.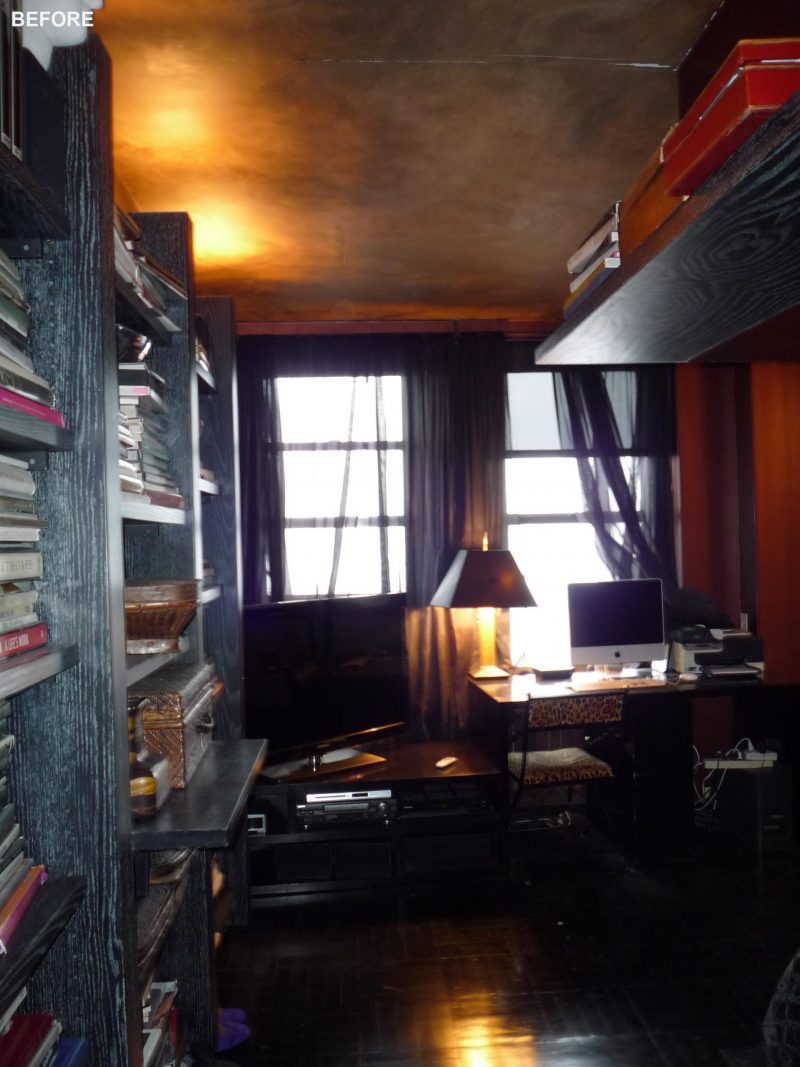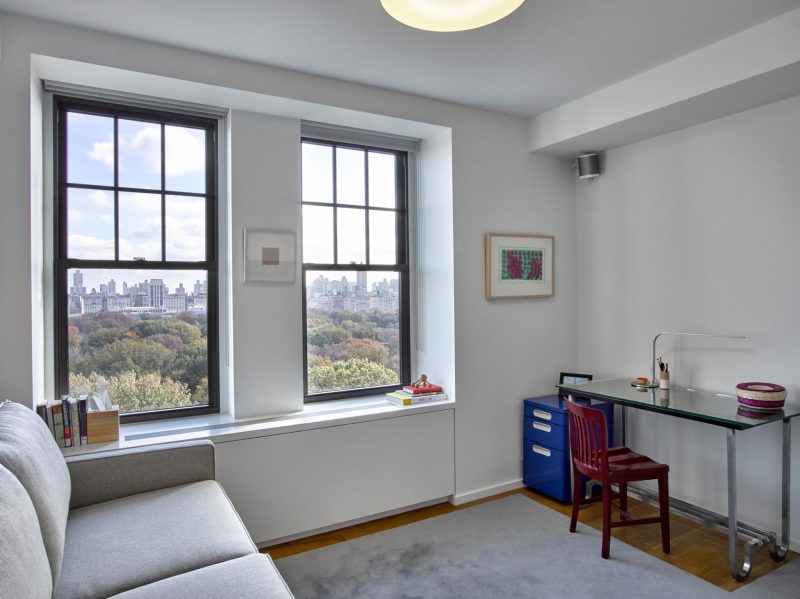 After photography by Garrett Rowland | Architecture and Interior Design: Studio F?r | Contractor: Dean & Silva LLC