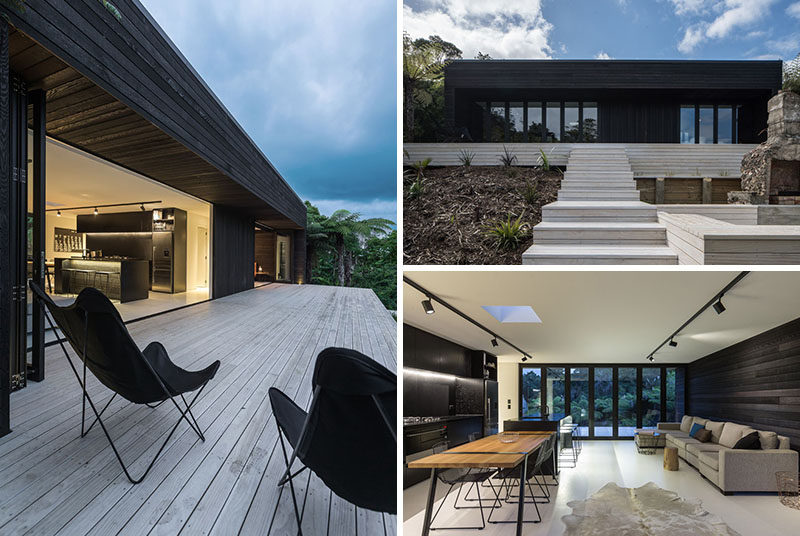 Evelyn McNamara Architecture have designed this 818 square foot (76sqm) house as a spec house that can be easily replicated on any site in New Zealand (subject to local rules).
Evelyn mentions, "The idea is to make the design available as a cost-effective solution for clients, as the home needs little adaptation to make it suit different locations. That makes this house something of a prototype."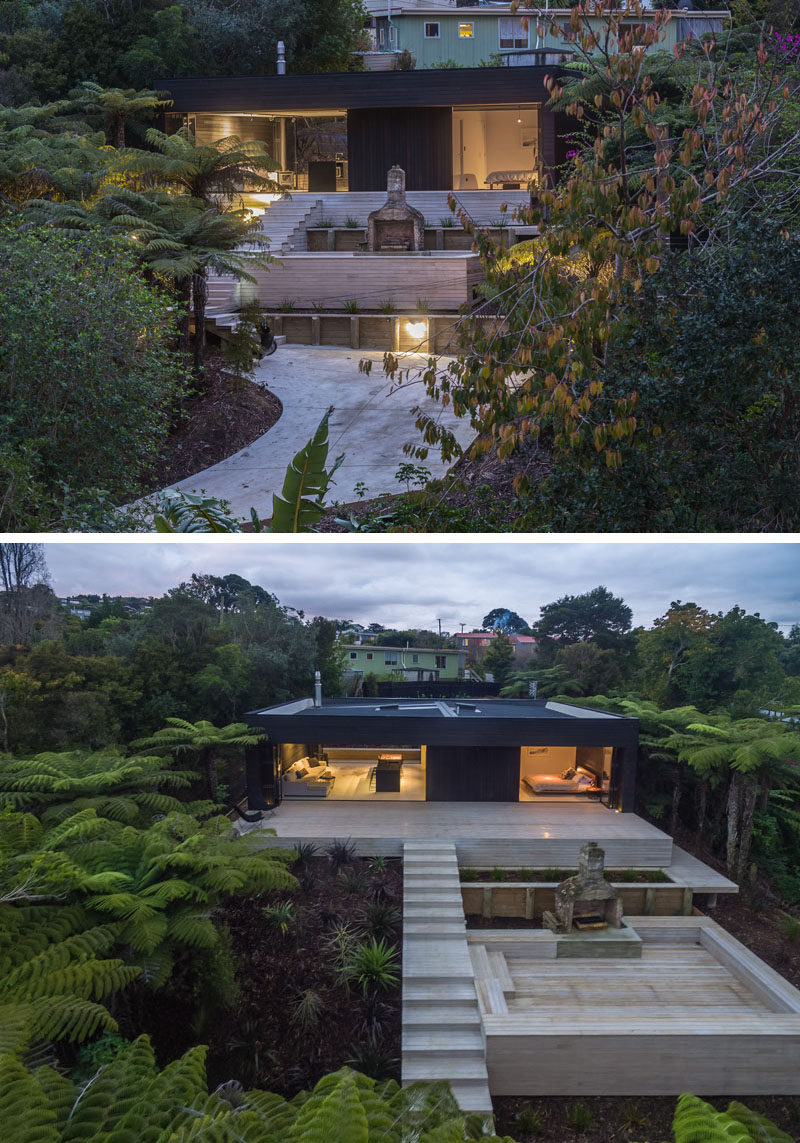 ---
Simplicity and symmetry was key in the design of the house, while dark cedar cladding covers the exterior, light wood stairs lead up to the home. Off to the side of the stairs is an outdoor entertaining area with a fireplace and built-in bench seating.
---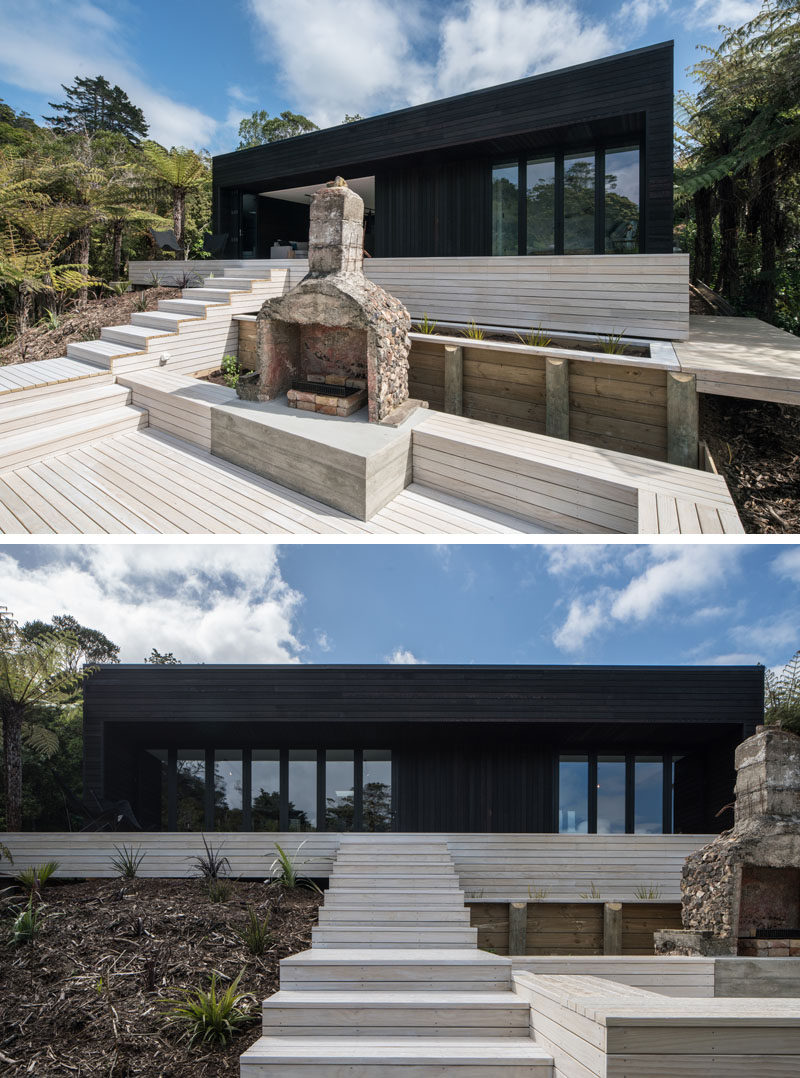 ---
At the top of the stairs, the light wood steps expand out into a deck, and glass bi-fold doors make the home perfect for indoor/outdoor living.
---

---
Inside, the living, dining and kitchen share the same room. The dark wood exterior siding continues through to the interior behind the couch, and compliments the black kitchen on the opposite wall.
---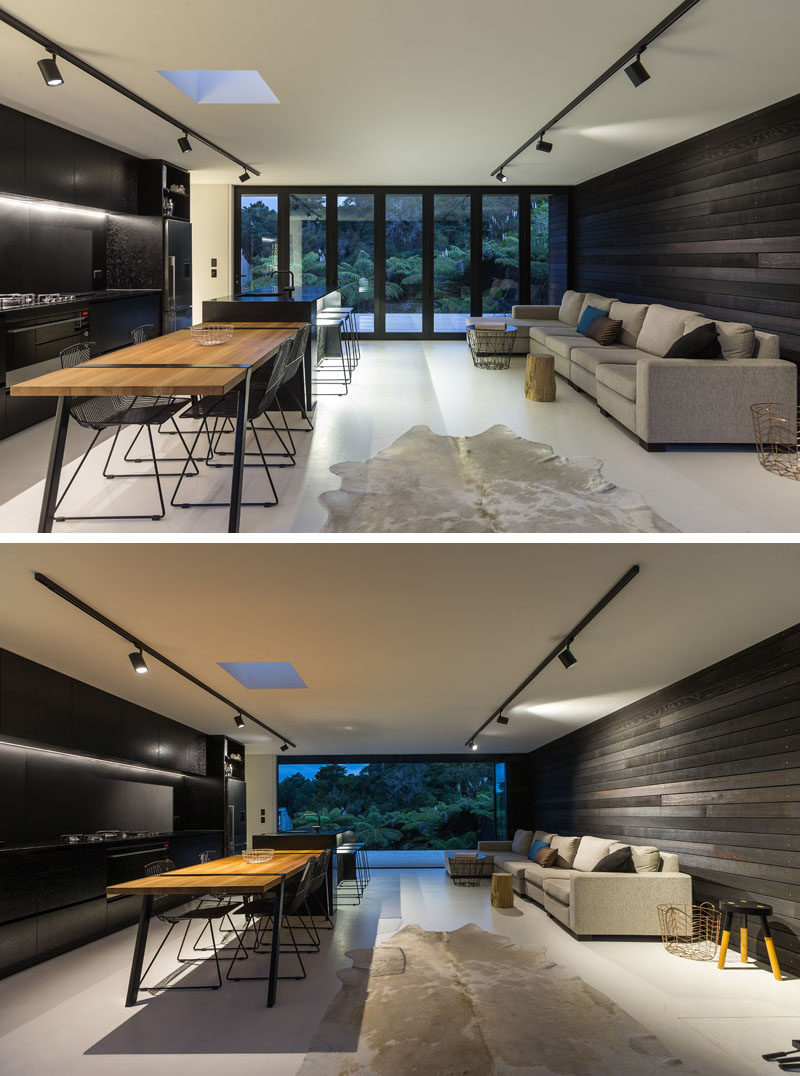 ---
The kitchen has a large island with a wood dining table at one end. Black accents like the chairs, table details and track lighting have also been included.
---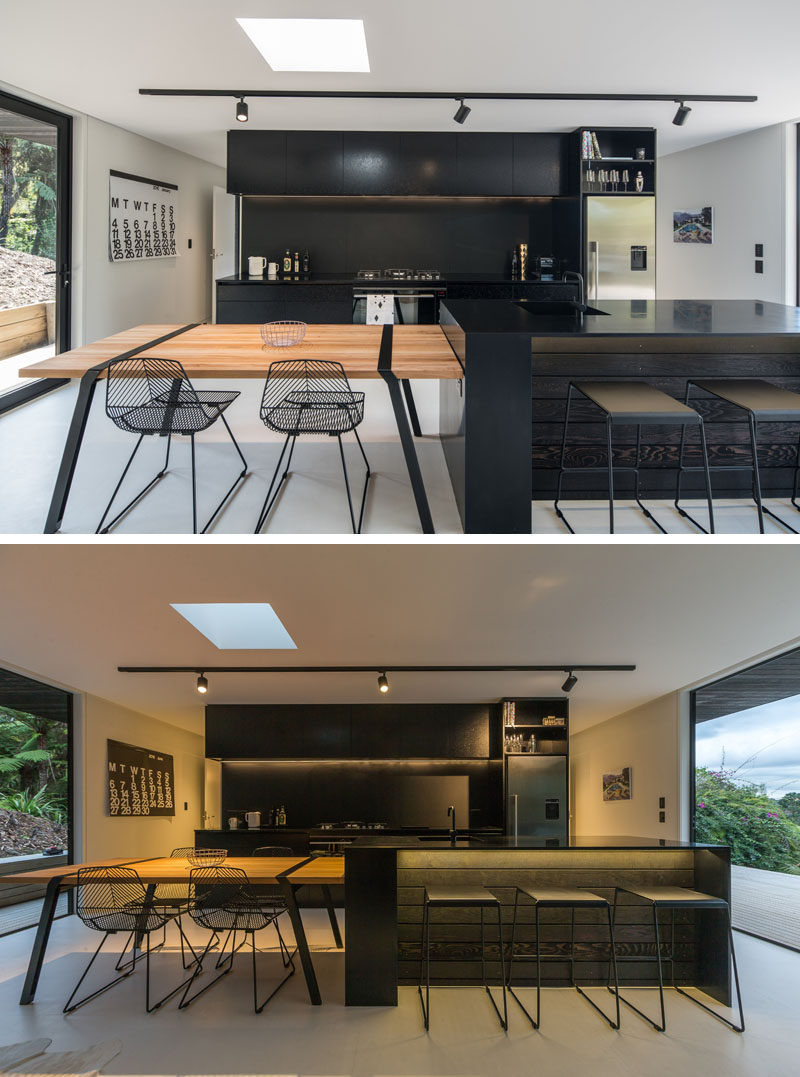 ---
The home also has two bedrooms, both at the same end of the house and both opening up to the outside.
---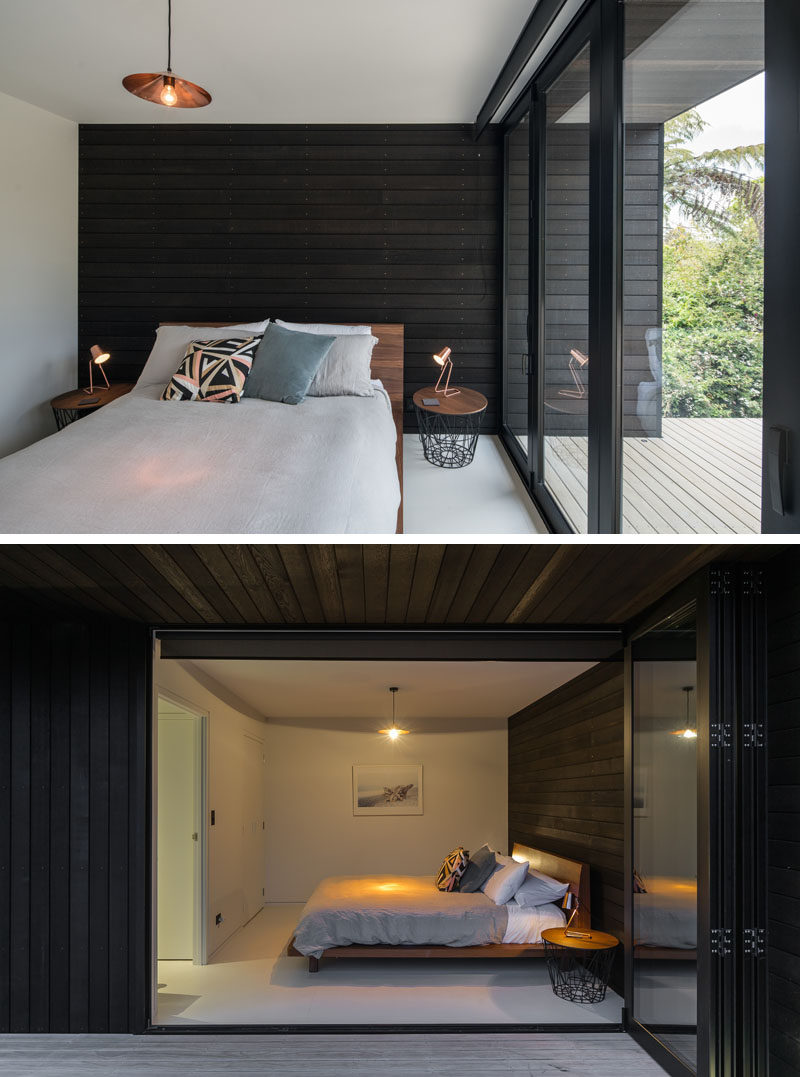 ---
Here you can see how the exterior siding continues through to act as a feature wall in the bedroom.
---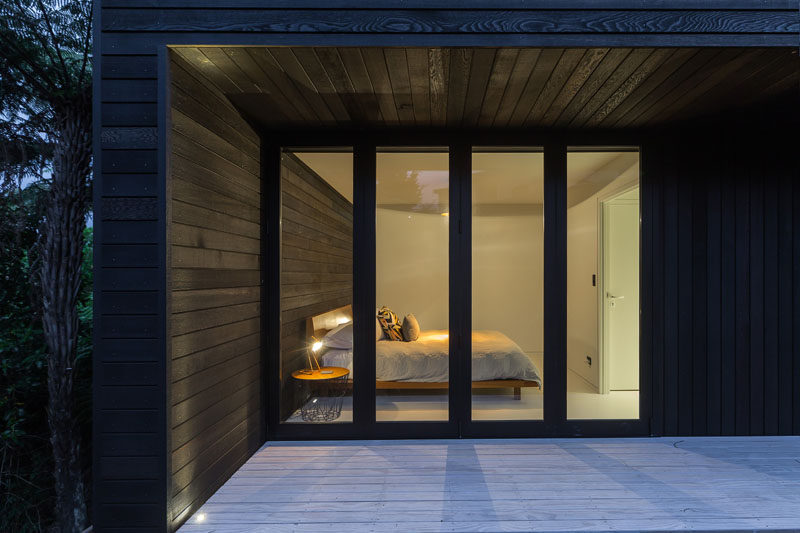 ---
Dark hexagonal tiles fill the shower, while a black framed glass shower partition separates the shower from the vanity, that has white tiles and light wood elements.
---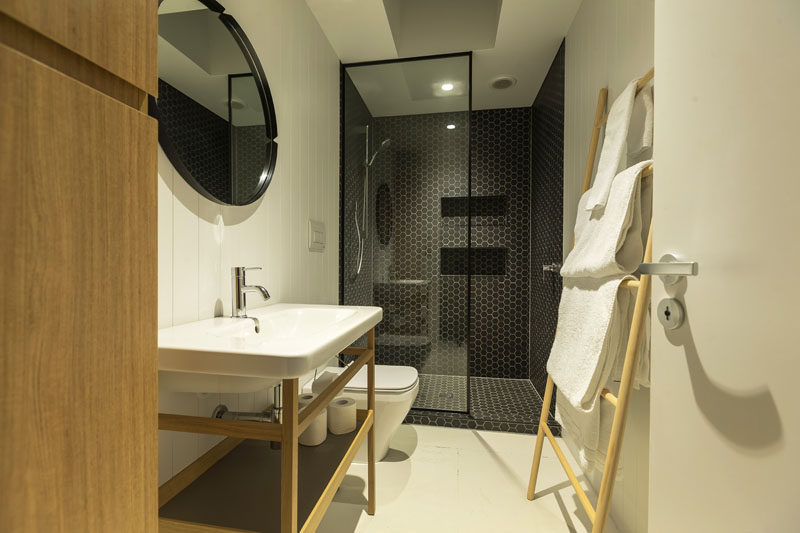 ---