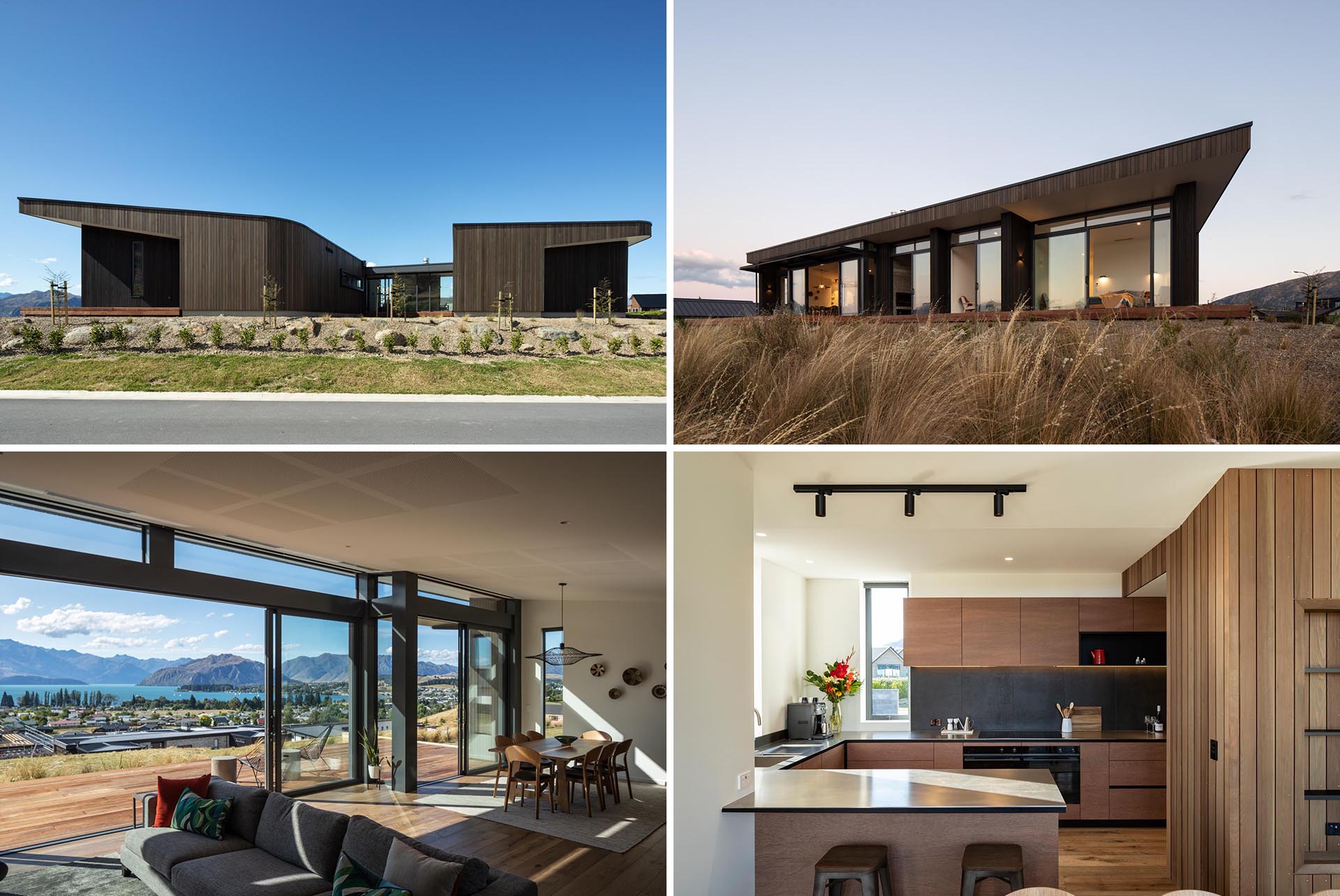 Condon Scott Architects has designed a modern house in Wanaka, New Zealand, that has views of the neighborhood, as well as the mountains and lake in the distance.
Located on an elevated wedge-shaped site in a relatively new subdivision, the Ruby Ridge House borders two suburban streets and has a simple, mono-pitched roof and curve-edged, cedar-clad exterior siding.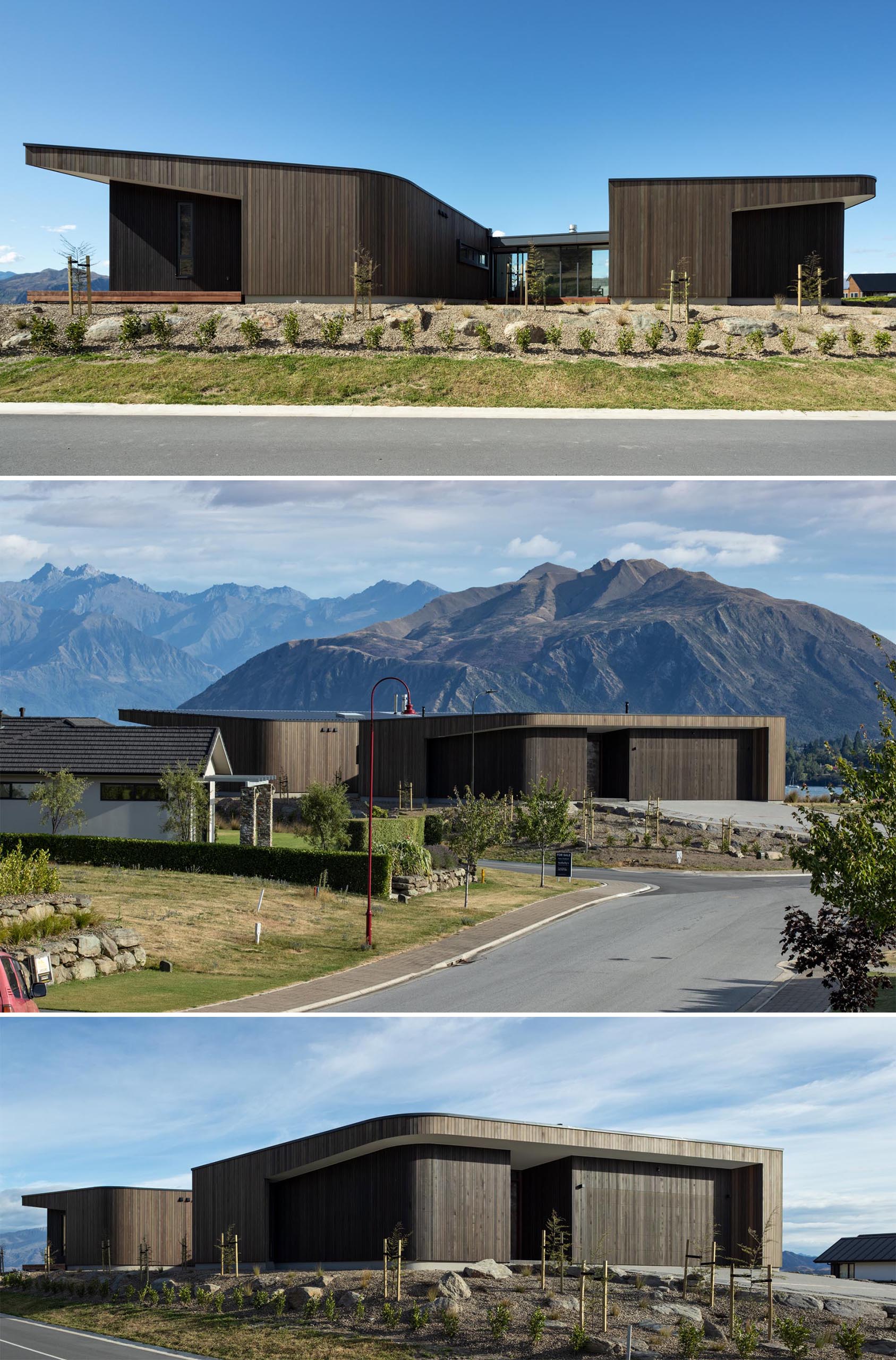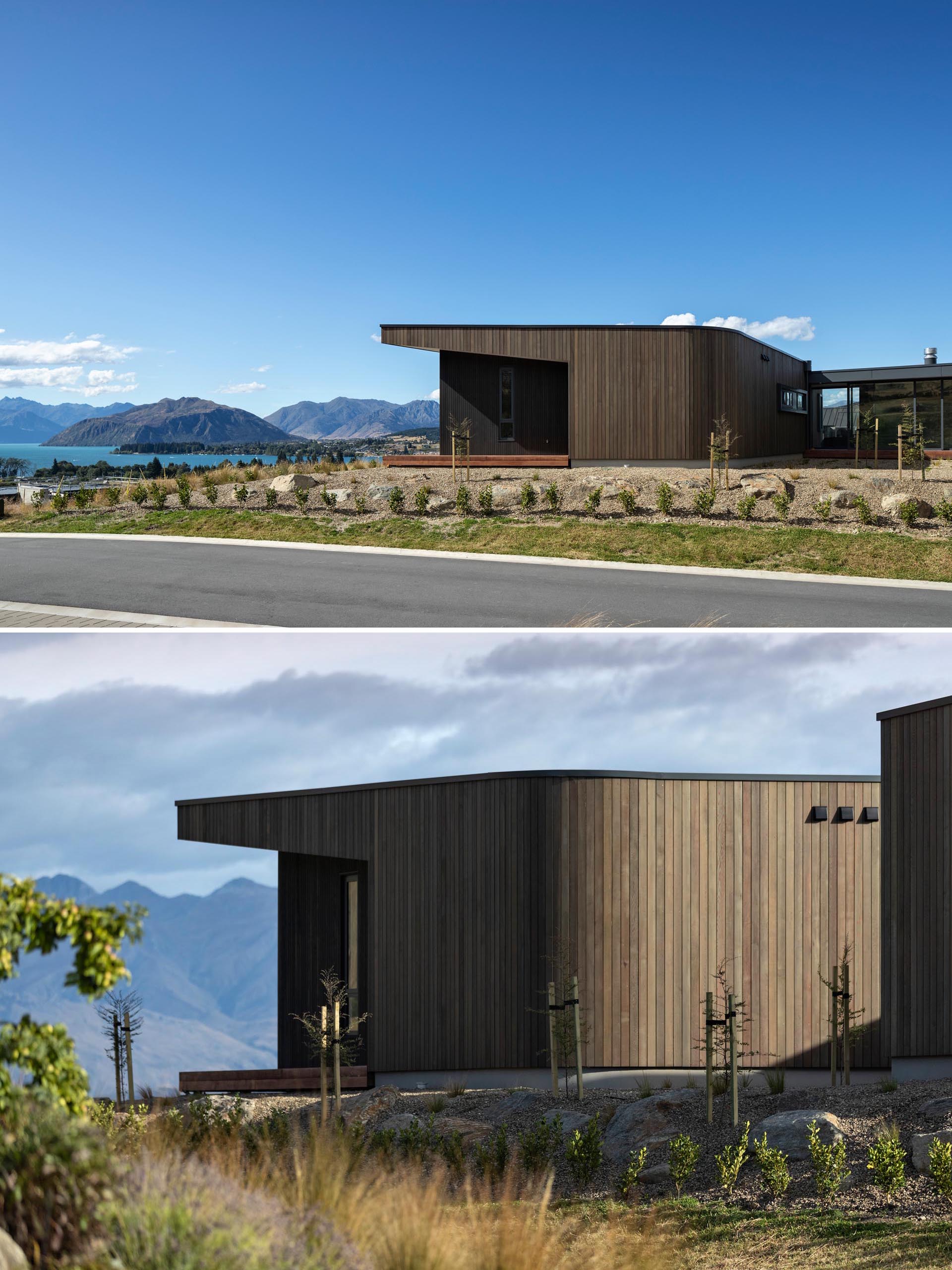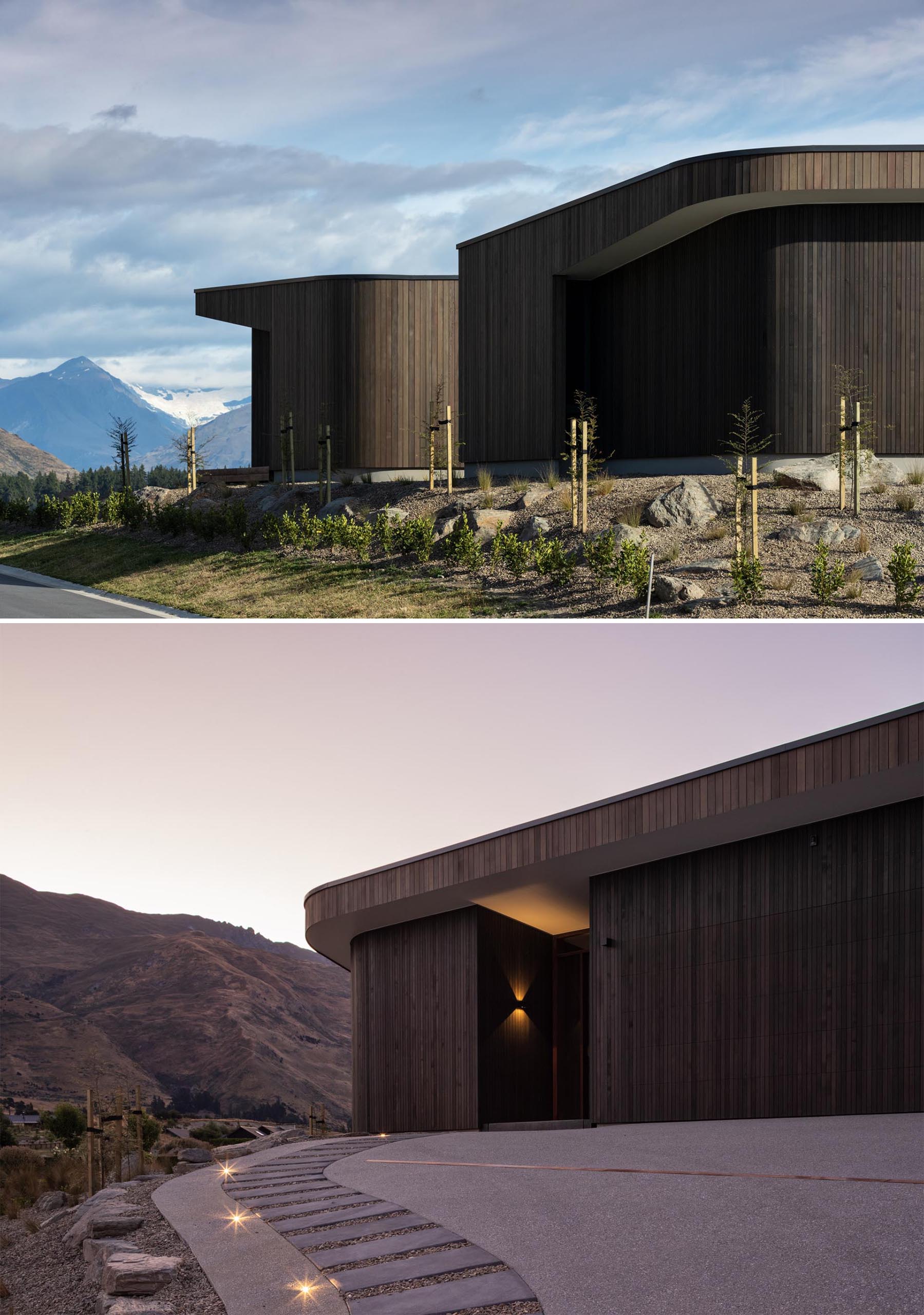 The design of the house allows the homeowners to enjoy their space without the sense of being overlooked.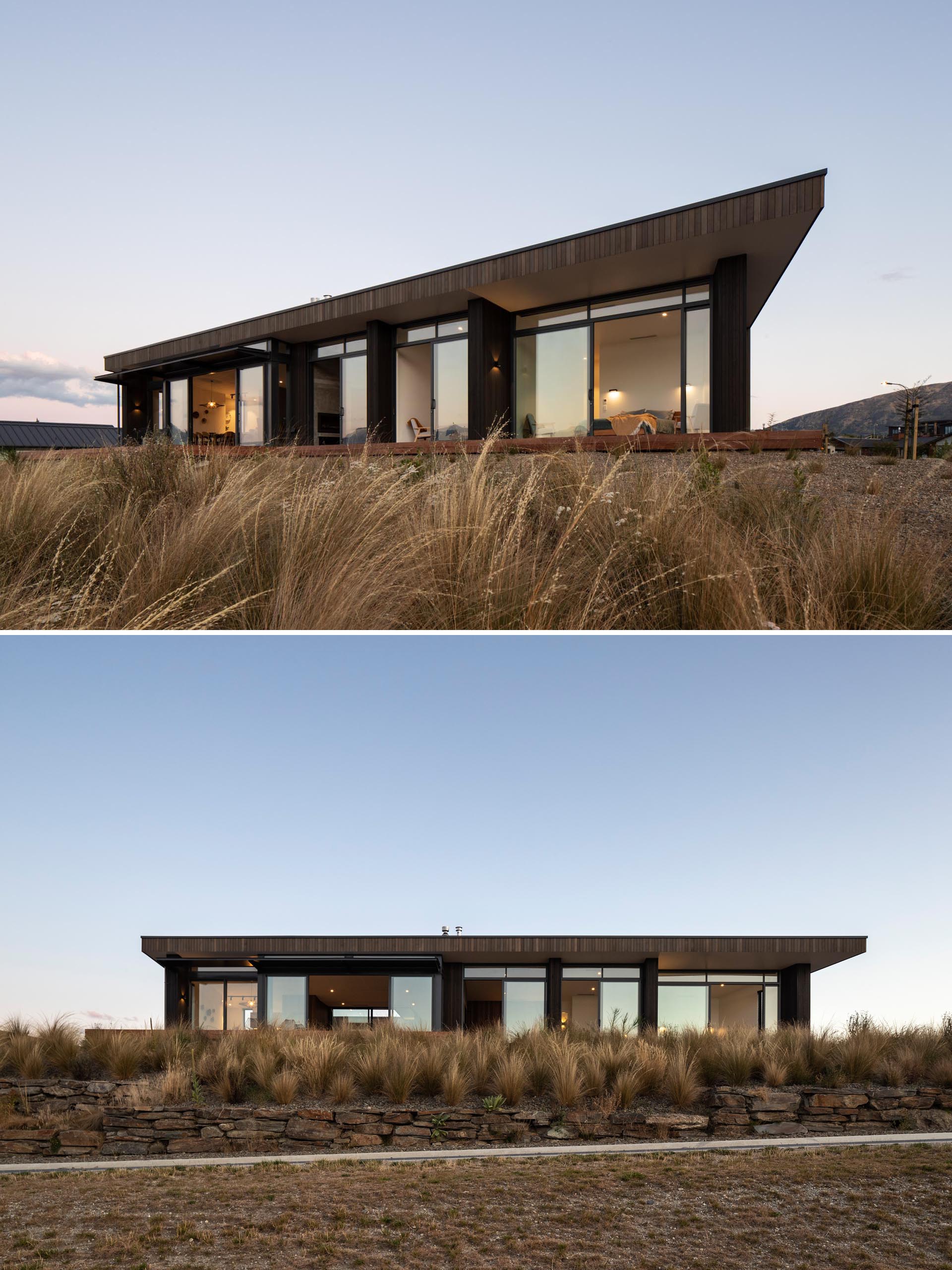 Board-form concrete contrasts with the wood, and both materials spill into the interiors, providing a visual consistency inside and out.
The living spaces are configured around courtyards that are sheltered, private, and flow seamlessly from the interiors, with the body of the house providing both a windbreak and a visual barrier.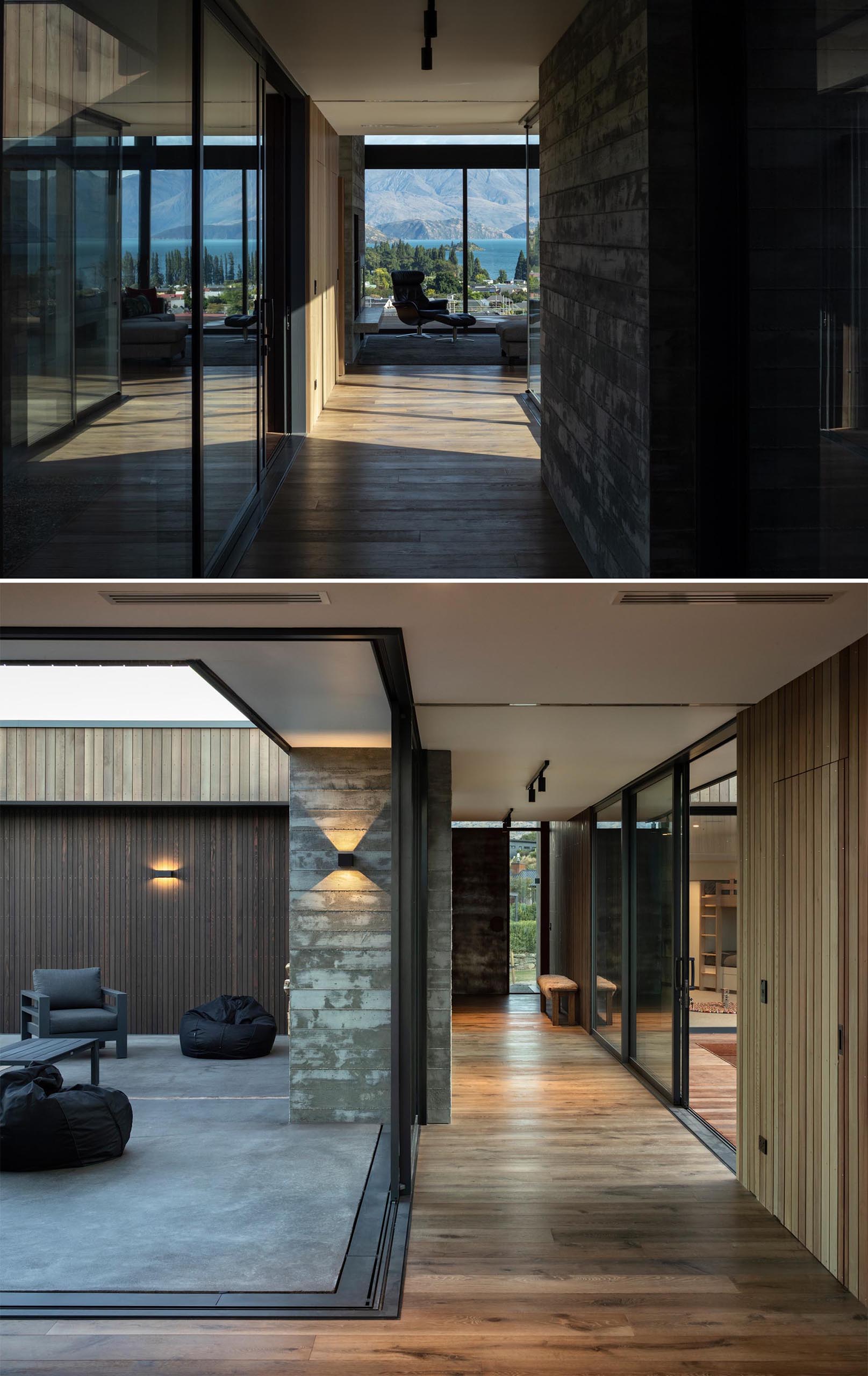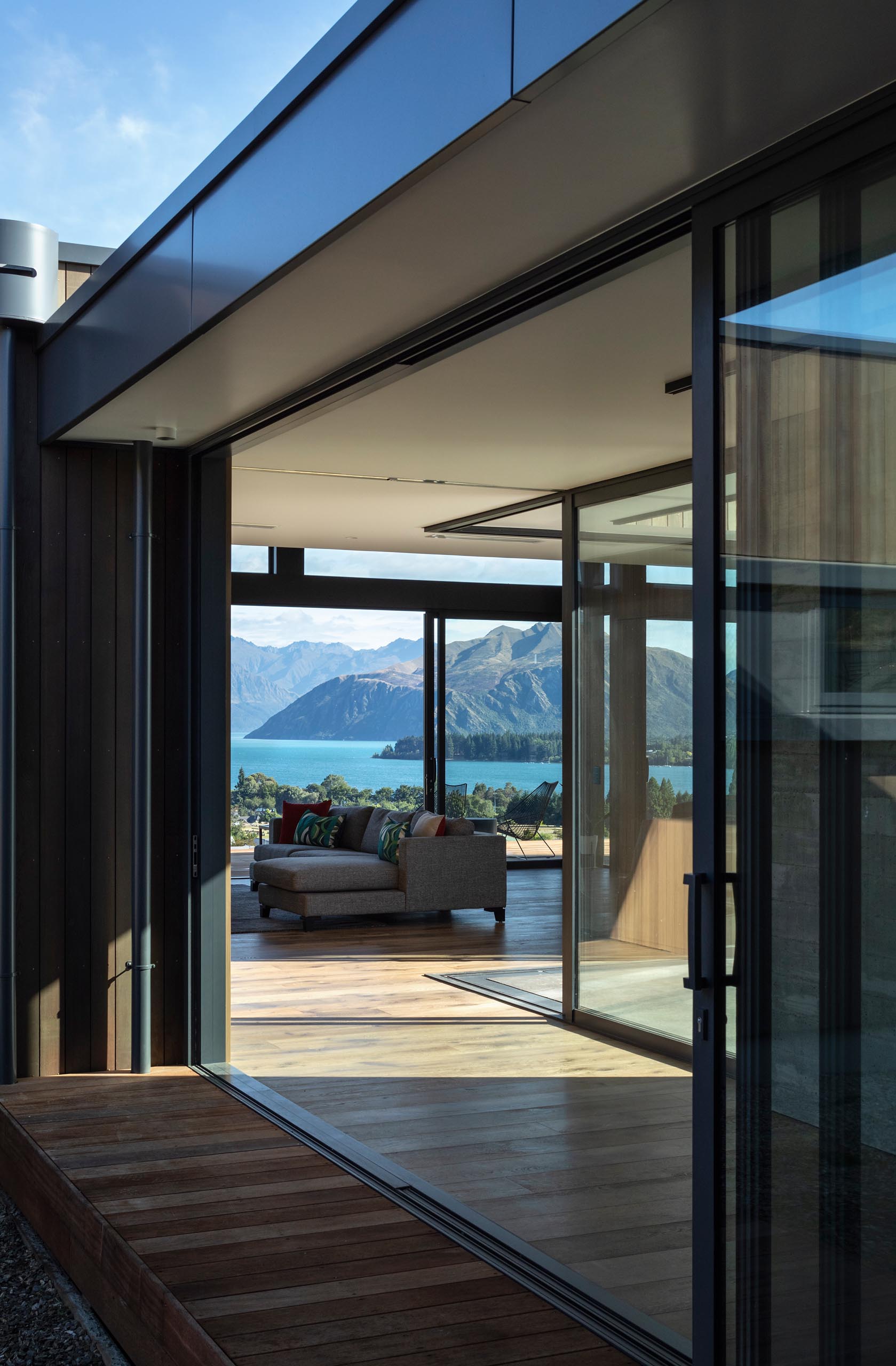 Linked through stacking aluminum sliders, these courtyards are an extension of the living space and can be enjoyed year-round, with a concrete outdoor fireplace. A matching interior fireplace can be found in the living room.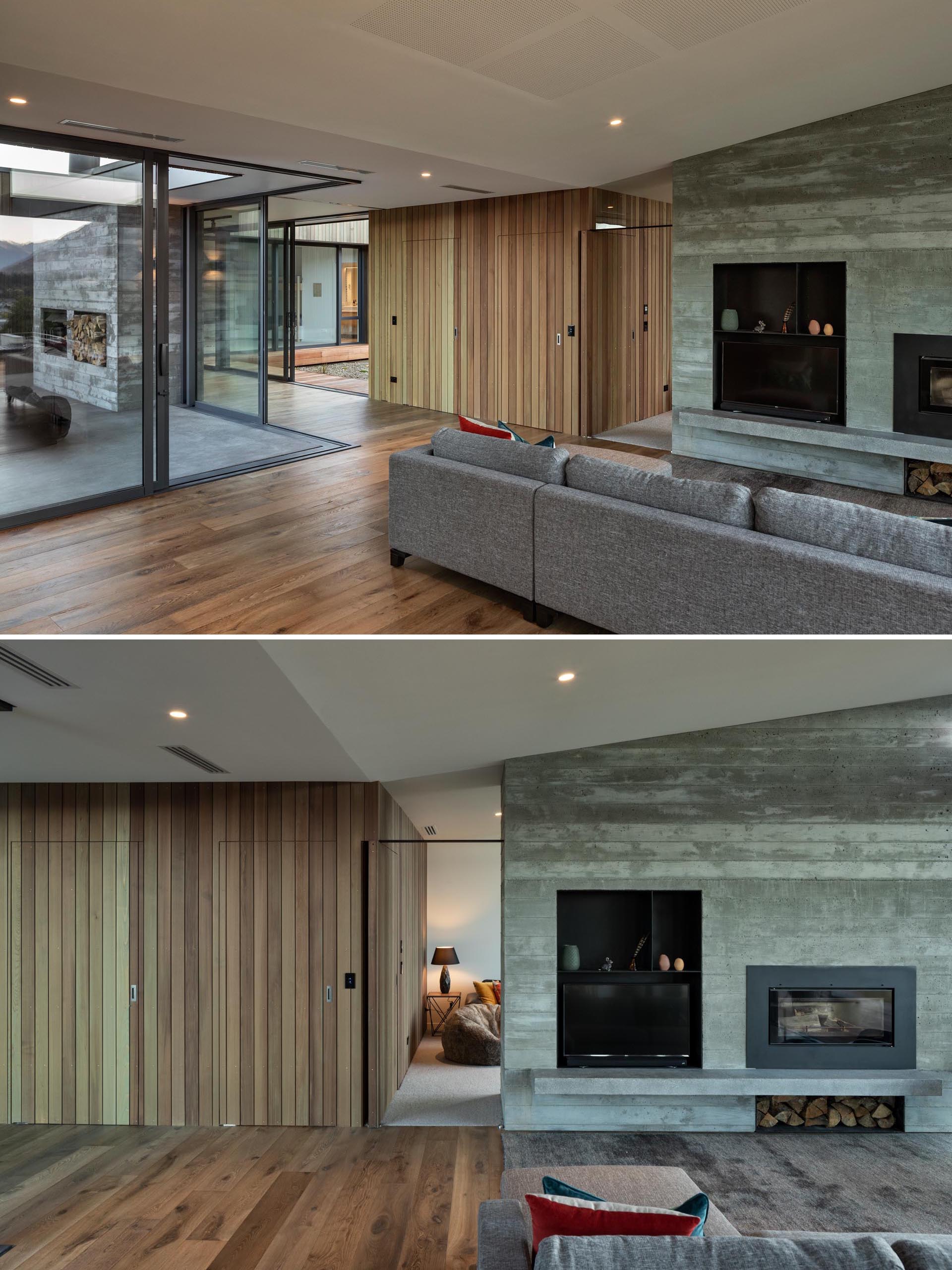 The front deck also flows easily from the living area, with the French oak floorboards appearing to merge with the Kwila decking.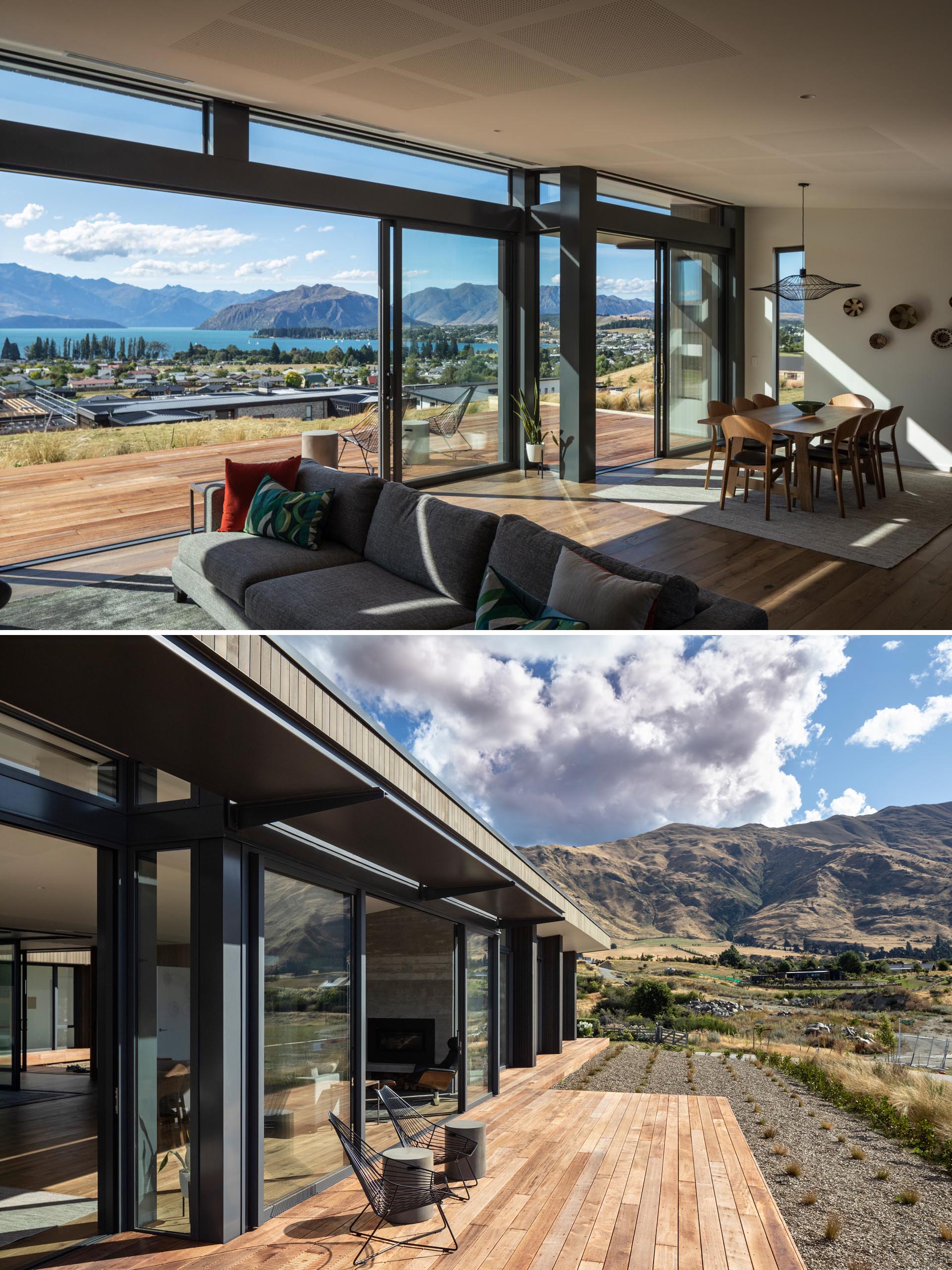 In the kitchen, minimalist warm wood cabinets have been paired with a gray backsplash and dark countertops for a contemporary look.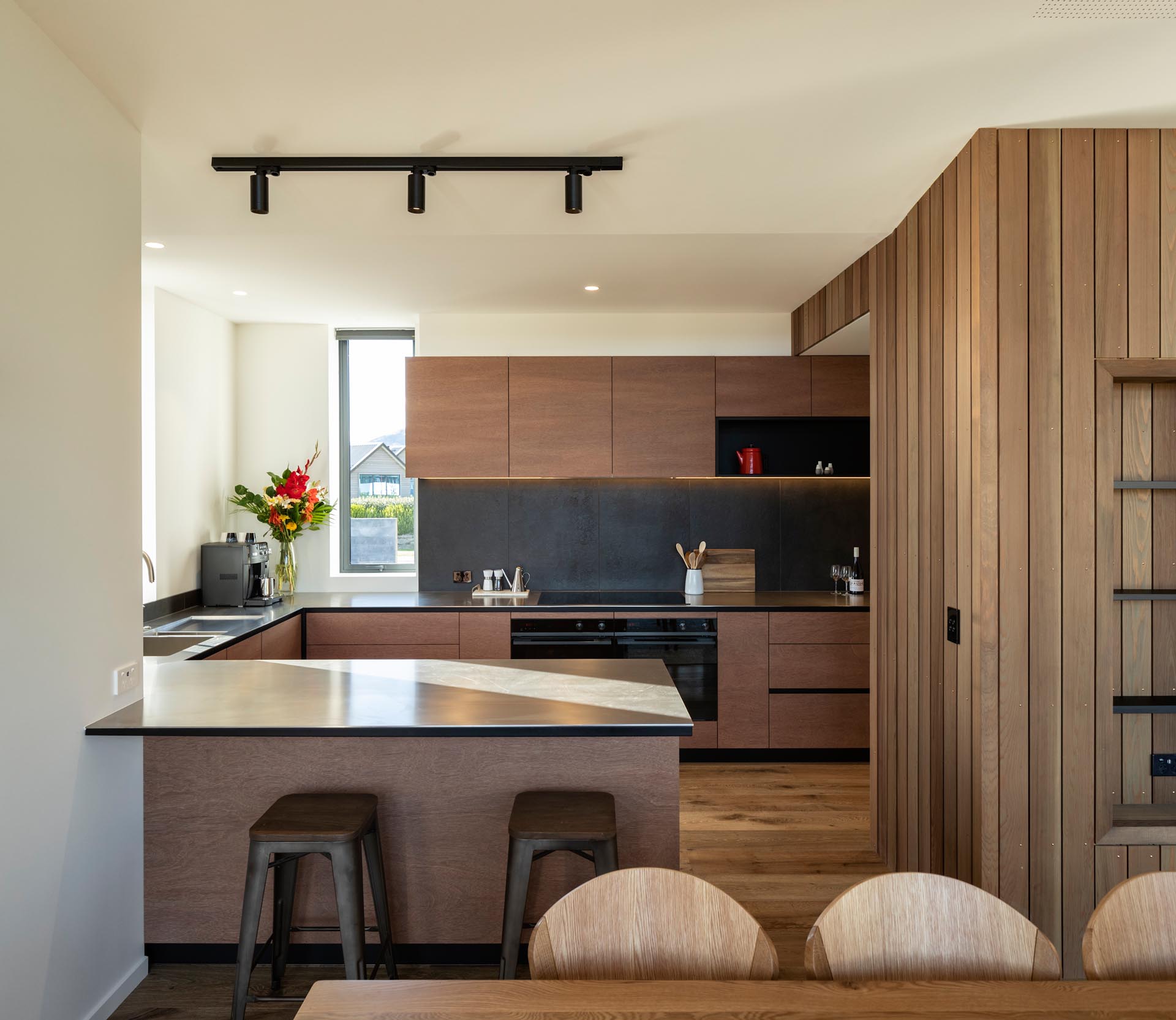 Here's a look at the floor plan that shows the layout of the home.