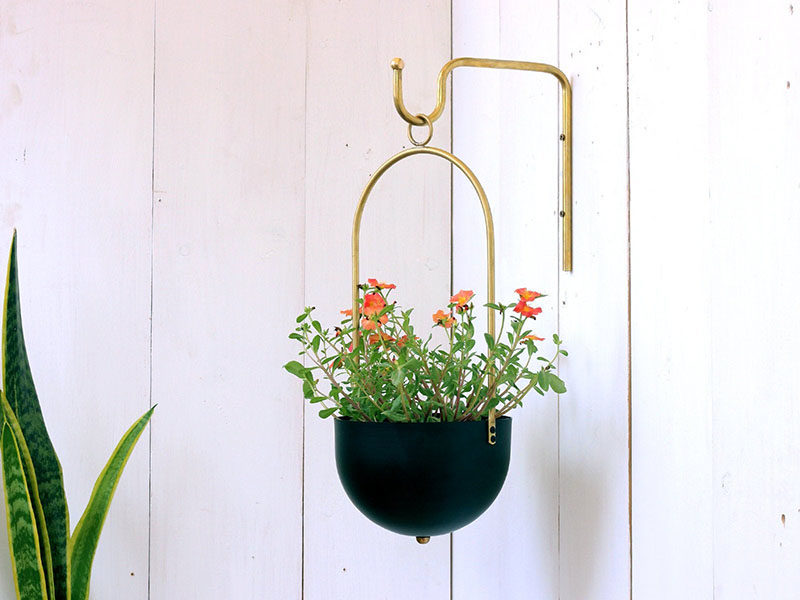 Tel Aviv based designer Yuval Tzur has created a modern hanging planter with a simple curved shape.

Made in his studio, the planters are crafted from hand spun aluminum, that are then powder coated to create a durable finish suitable for both indoor and outdoor use.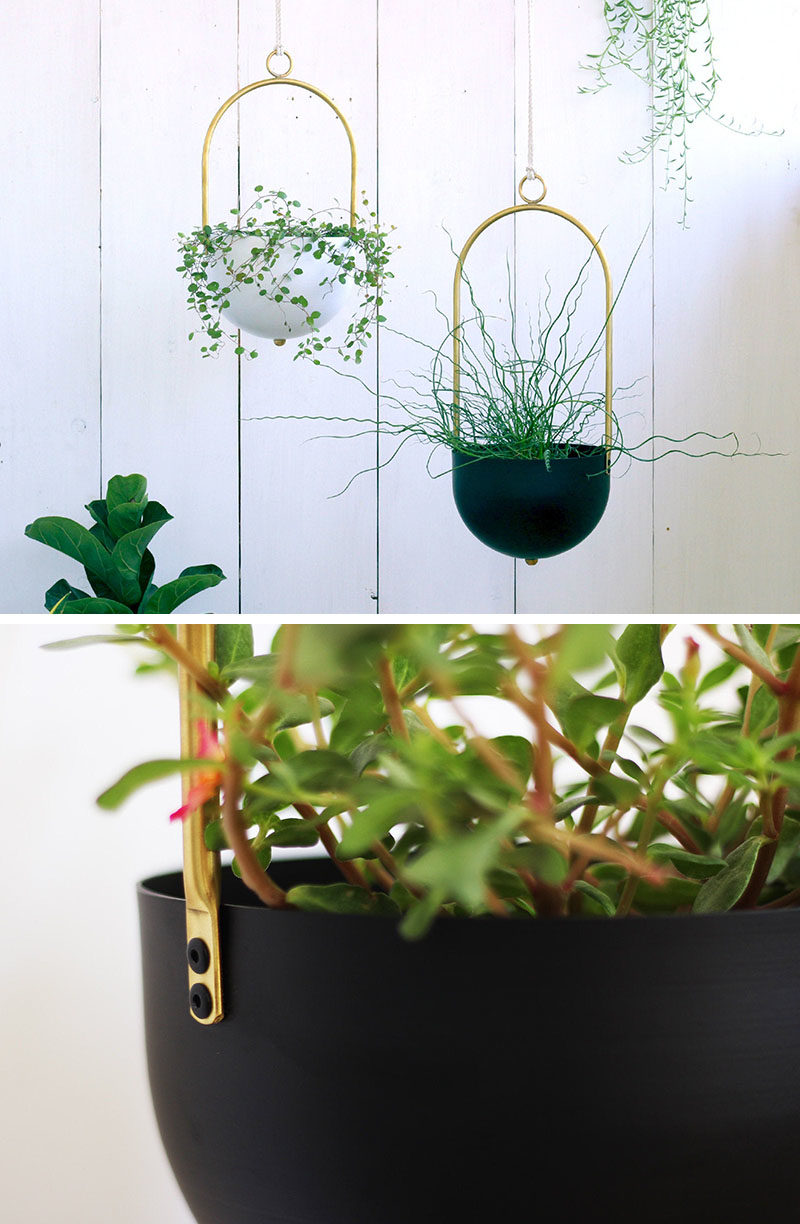 ---
A small brass "handle" is hand bent from a brass tube, allowing the planter to be hung from a matching brass wall hanger, or by a chain or rope from an anchored point in the ceiling. Over time the brass will develop a patina, adding more character to the piece.
---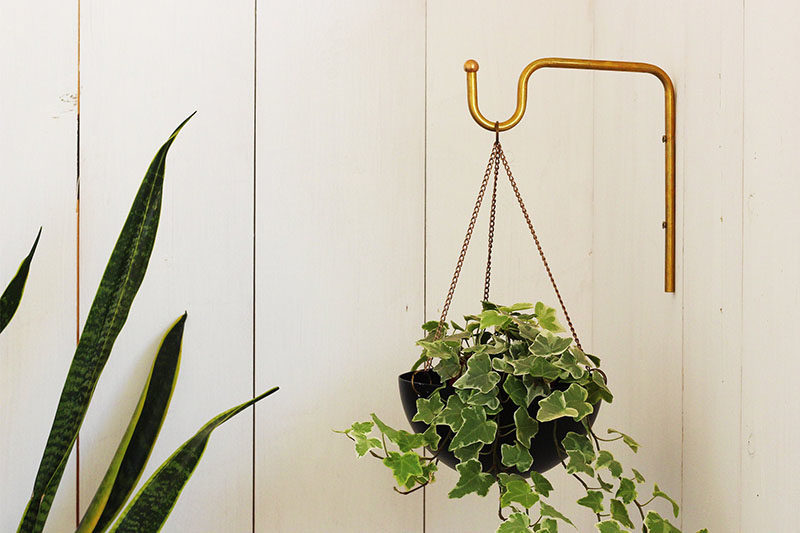 ---
Get the contemporist daily email newsletter – sign up here