Ashley Madden of Australian design studio Raw Revivals, has created a collection of colorful metal vases that combine modern simplicity and minimalist style.
The collection includes five differently shaped modern vases, each with their own unique design, and some even have handles.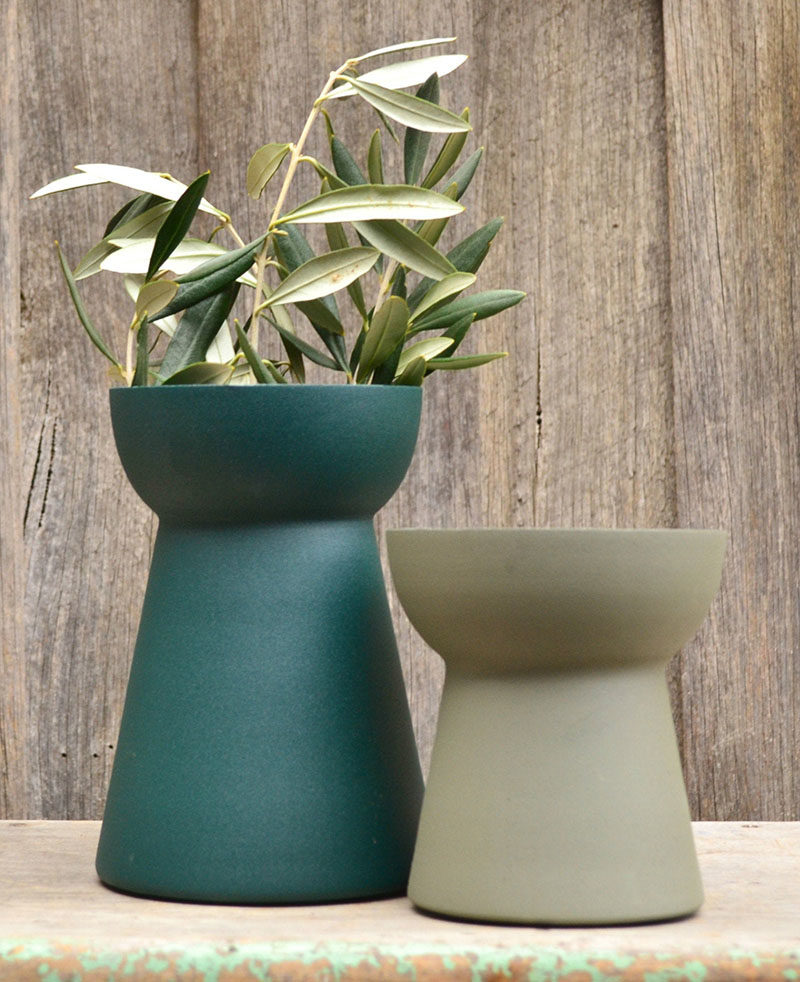 ---
Each piece has been made from a durable metal, which has then been finished a delightful textured matte finish in a variety of colors to choose from.
---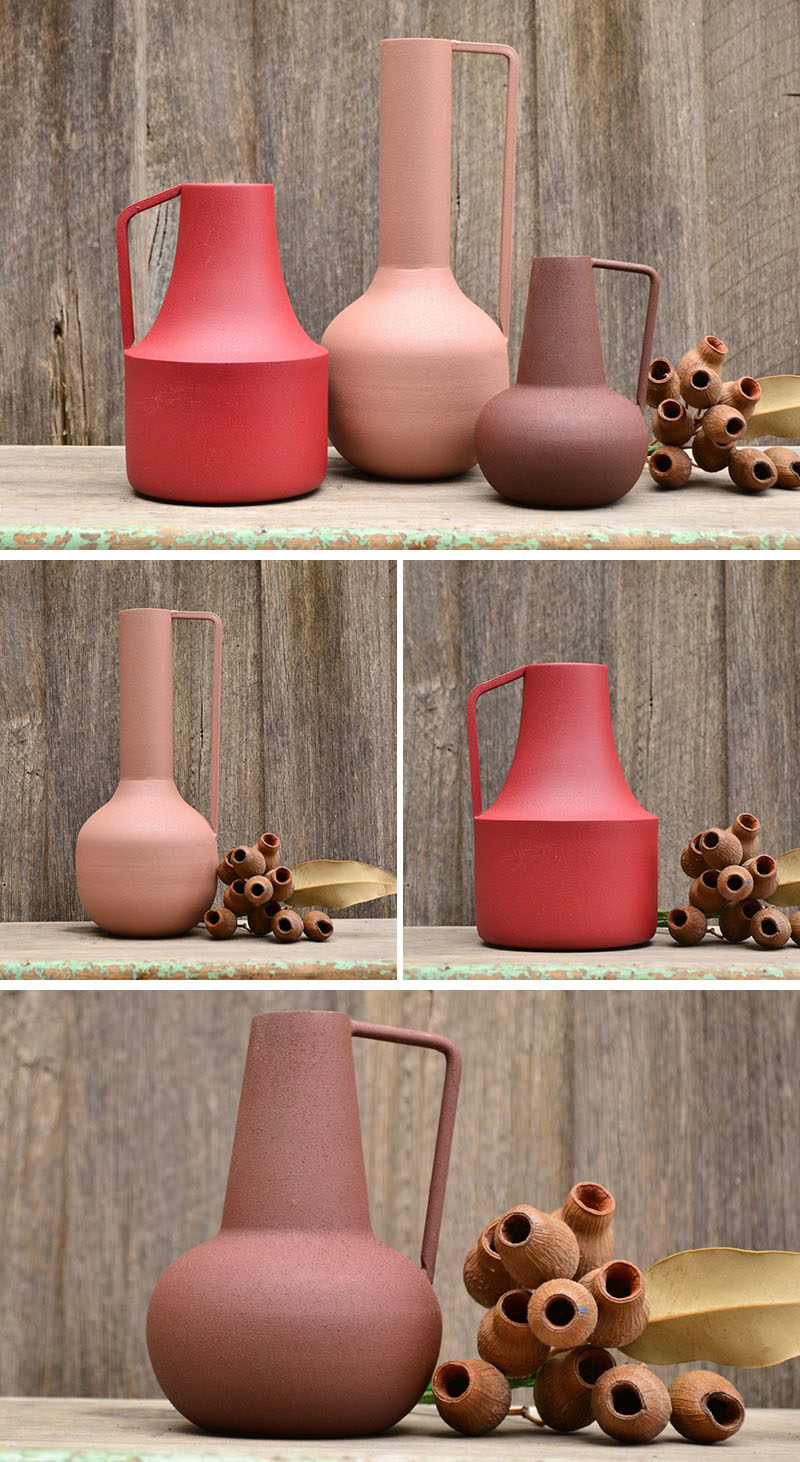 ---
Get the contemporist daily email newsletter – sign up here