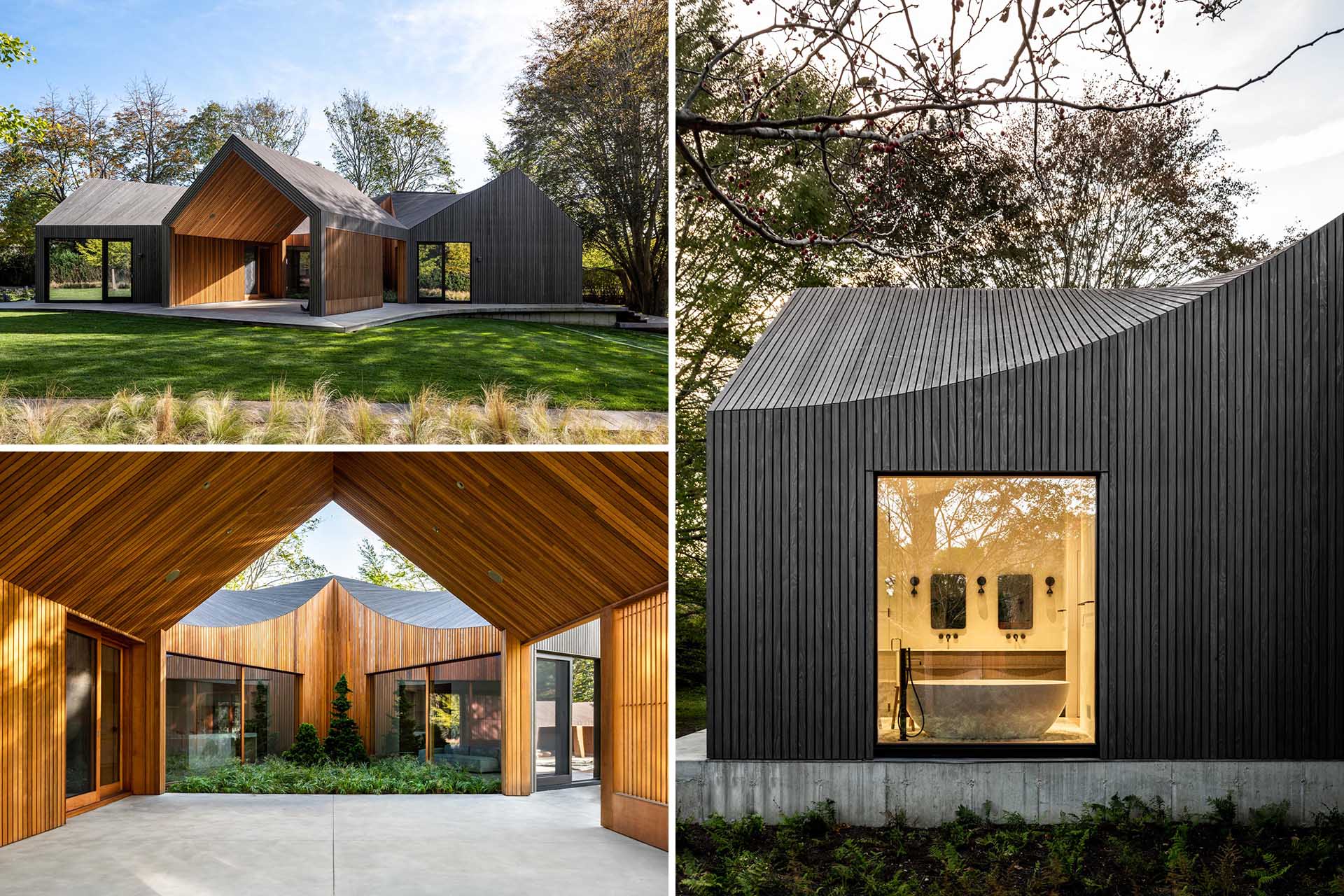 Architectural studio Young Projects has completed Six Square House, a new home located in Bridgehampton, New York, that's made up of six 24'x24' gabled modules.
Key to the design of the home is the use of deep gray, slatted Accoya wood that covers the exterior.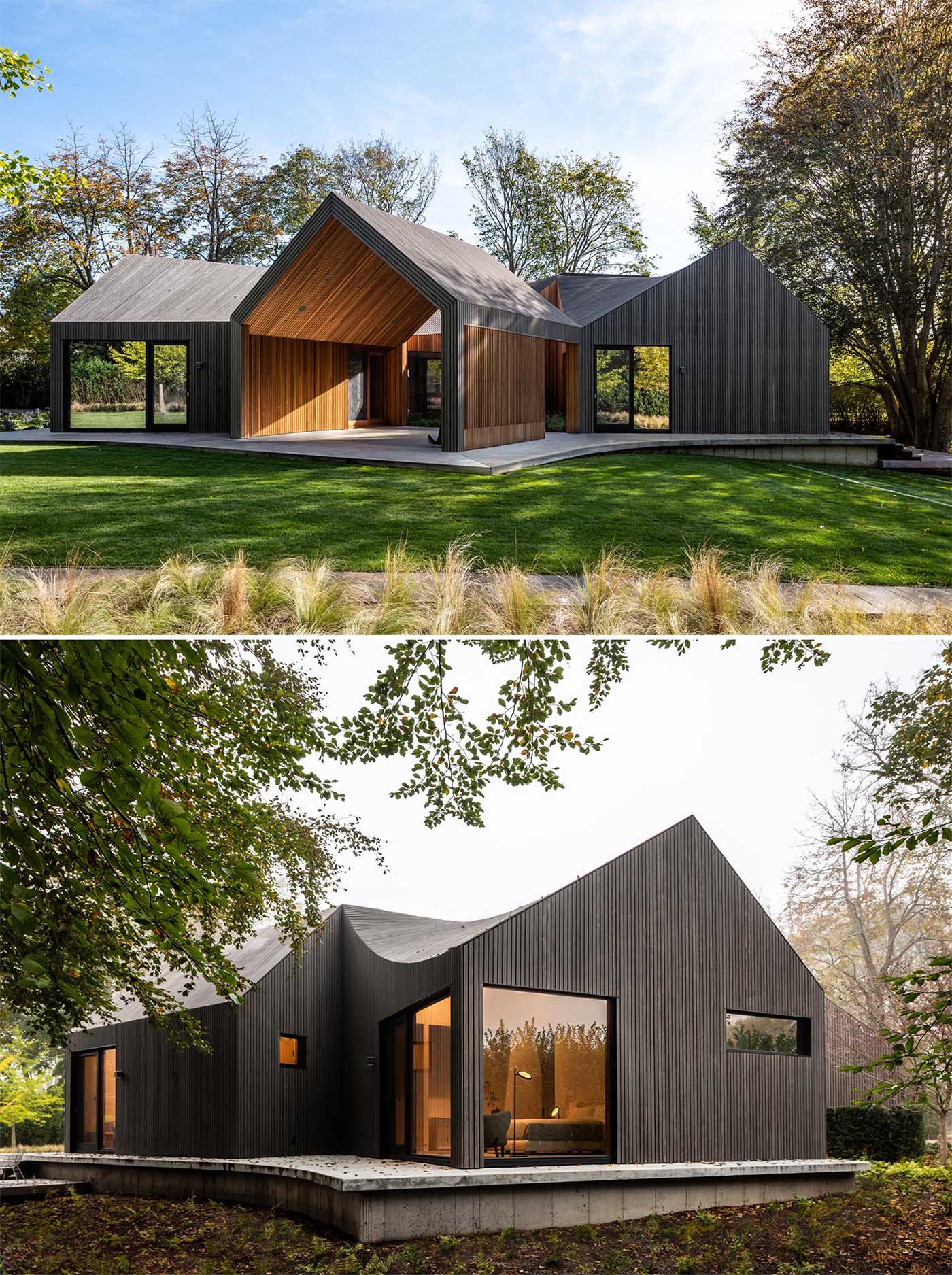 The charred, stained, and sealed accoya wood siding has been installed in a way to enhance the roofscape's dynamic edges and arcs.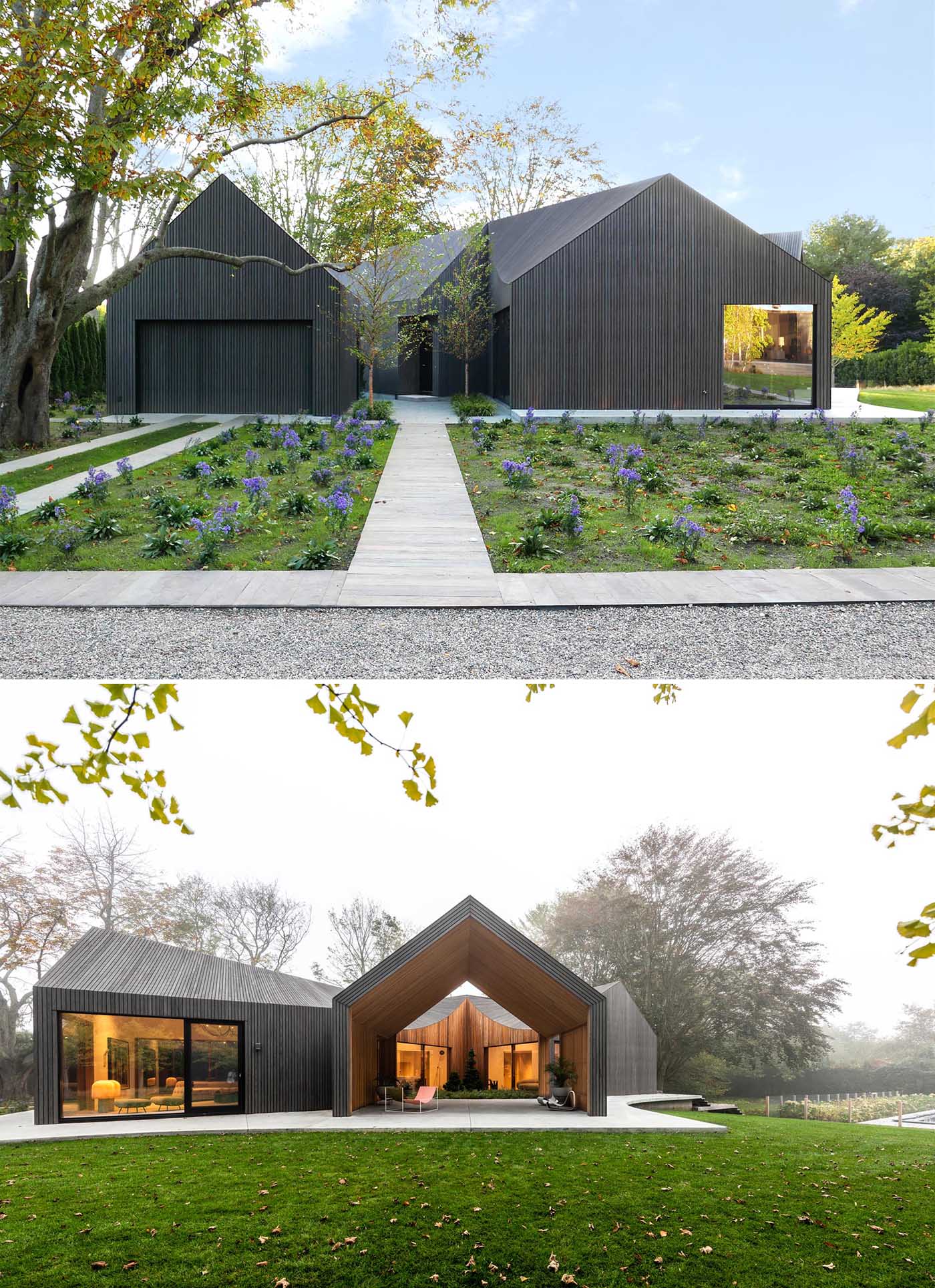 The accoya was chosen for its durability, low-maintenance, and distinctly contemporary appearance.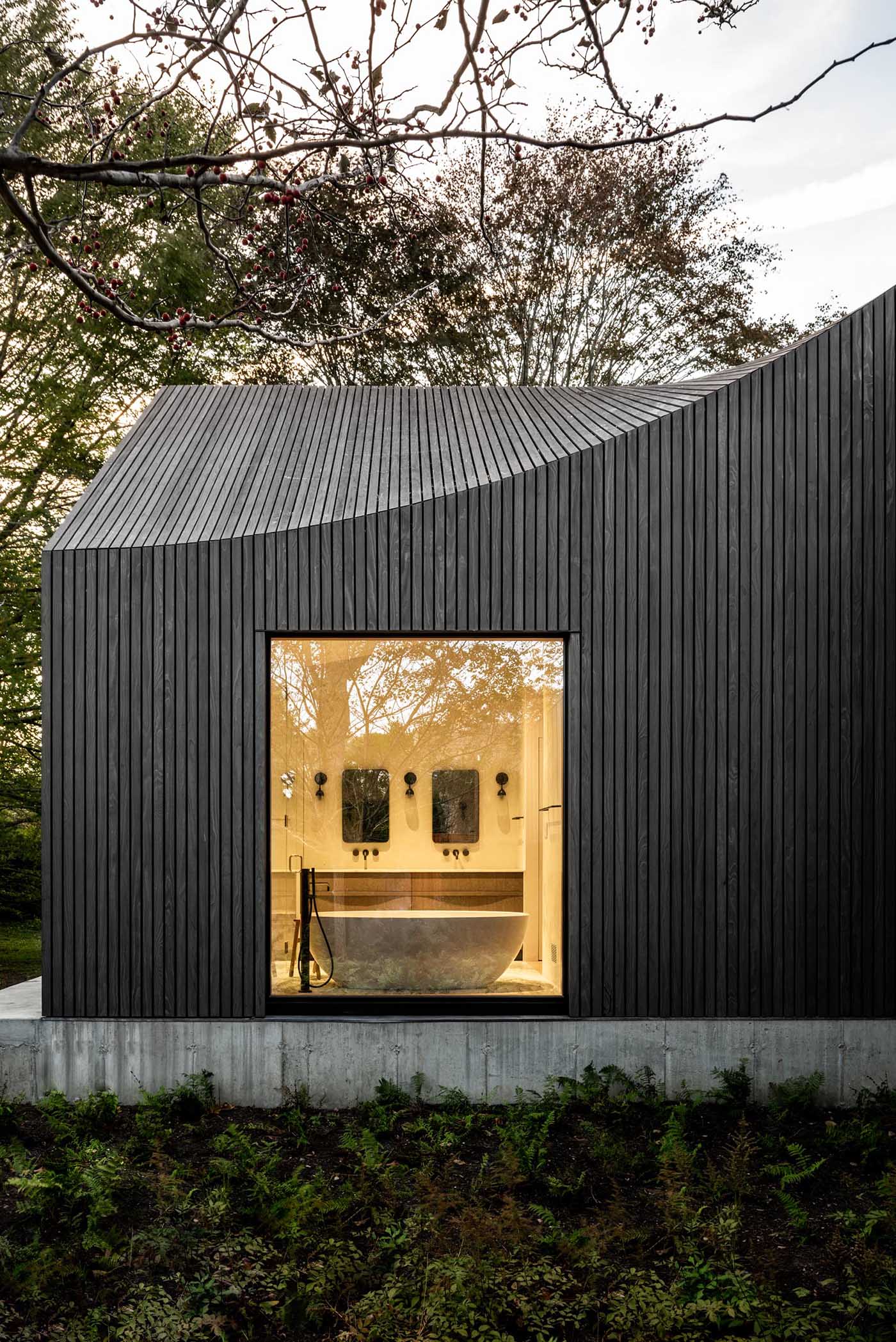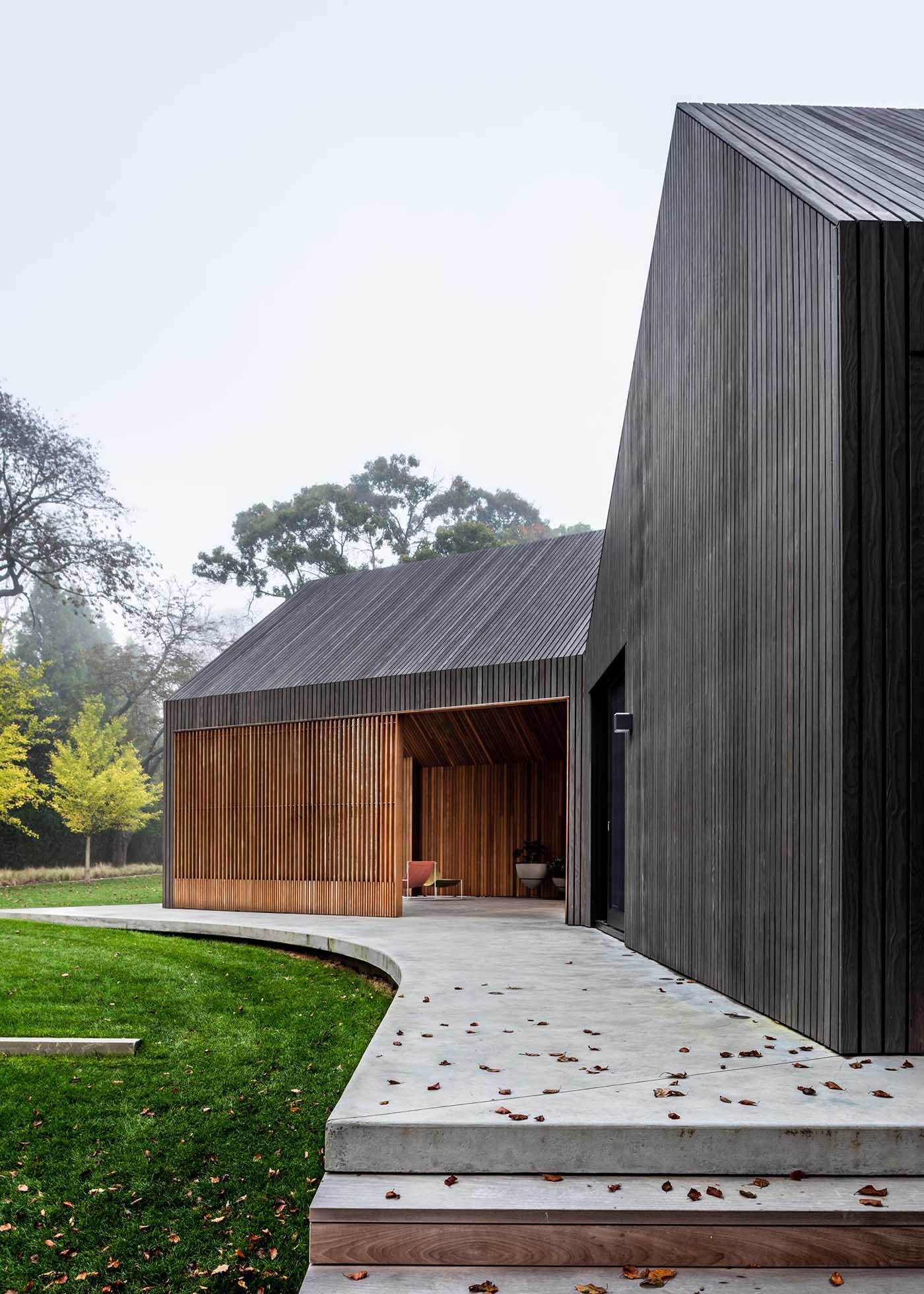 Each of the gabled modules has been arranged to align roof ridges and create continuity from one module to the next. Each of the module's roof eaves flows upward and downward, creating a variety of undulating surfaces and unexpected sightlines across the exterior and interior of the home.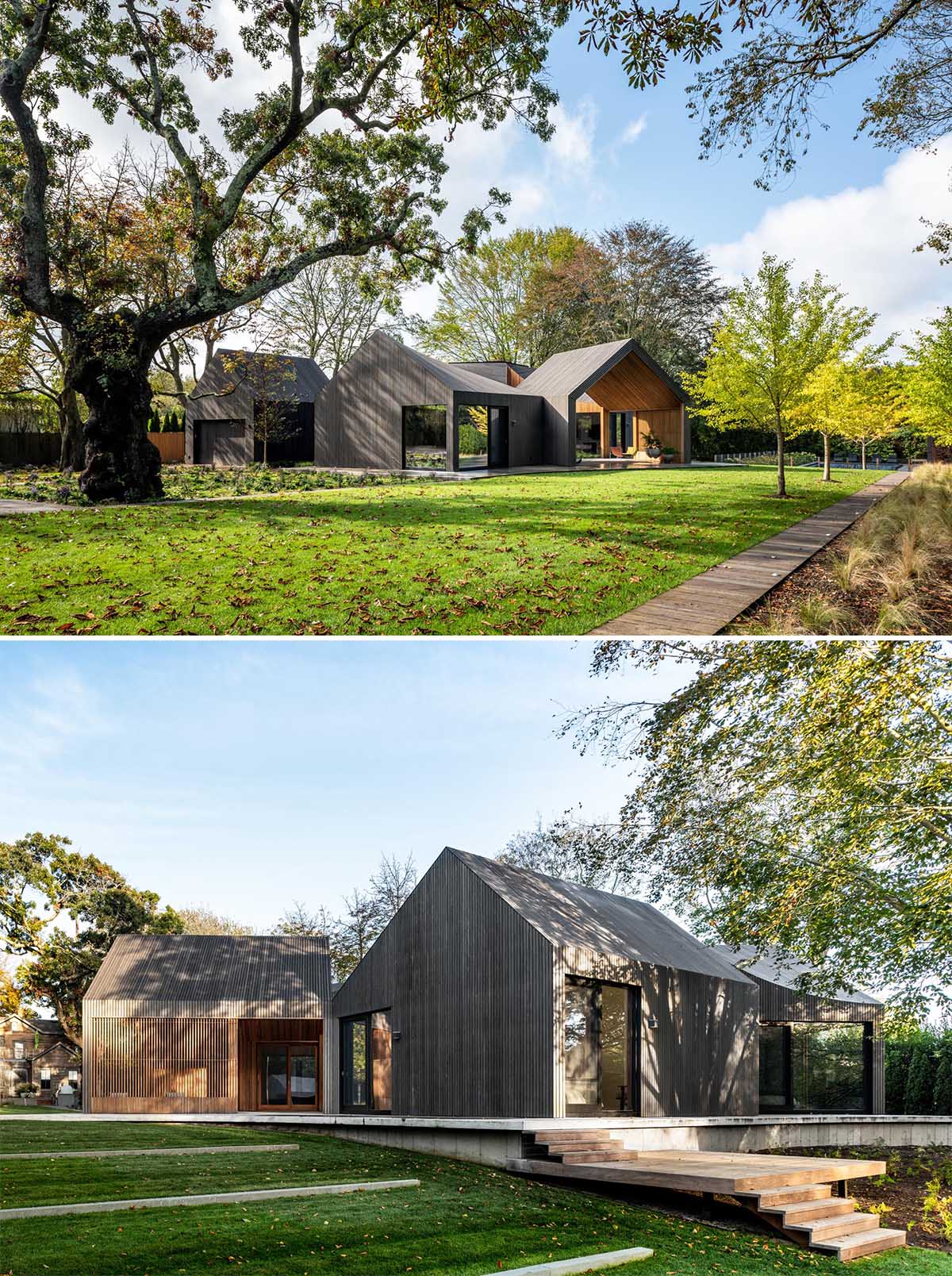 Ochre-hued cedar clads the home's hybrid indoor/outdoor zones, such as the triangular courtyard and porch.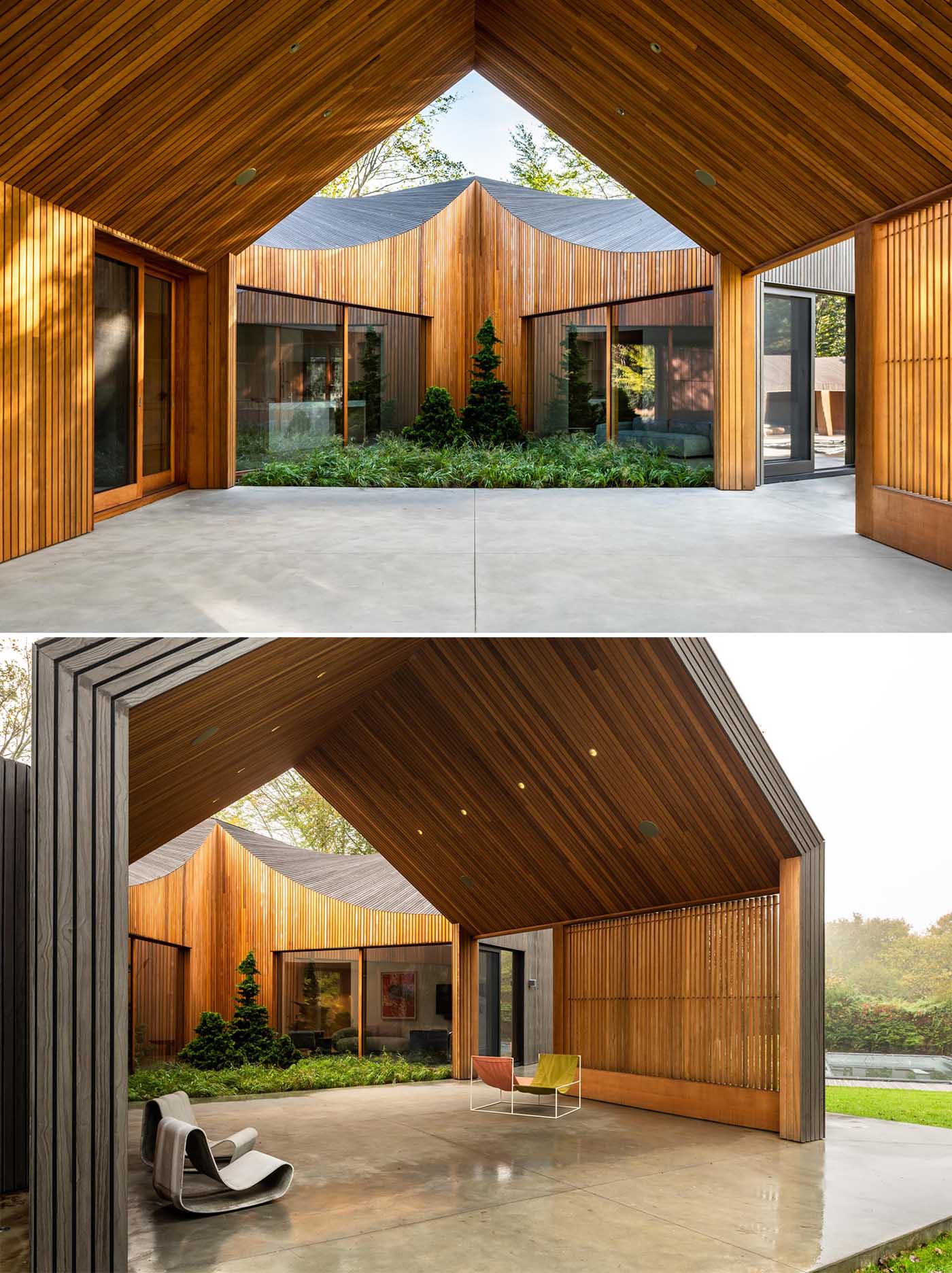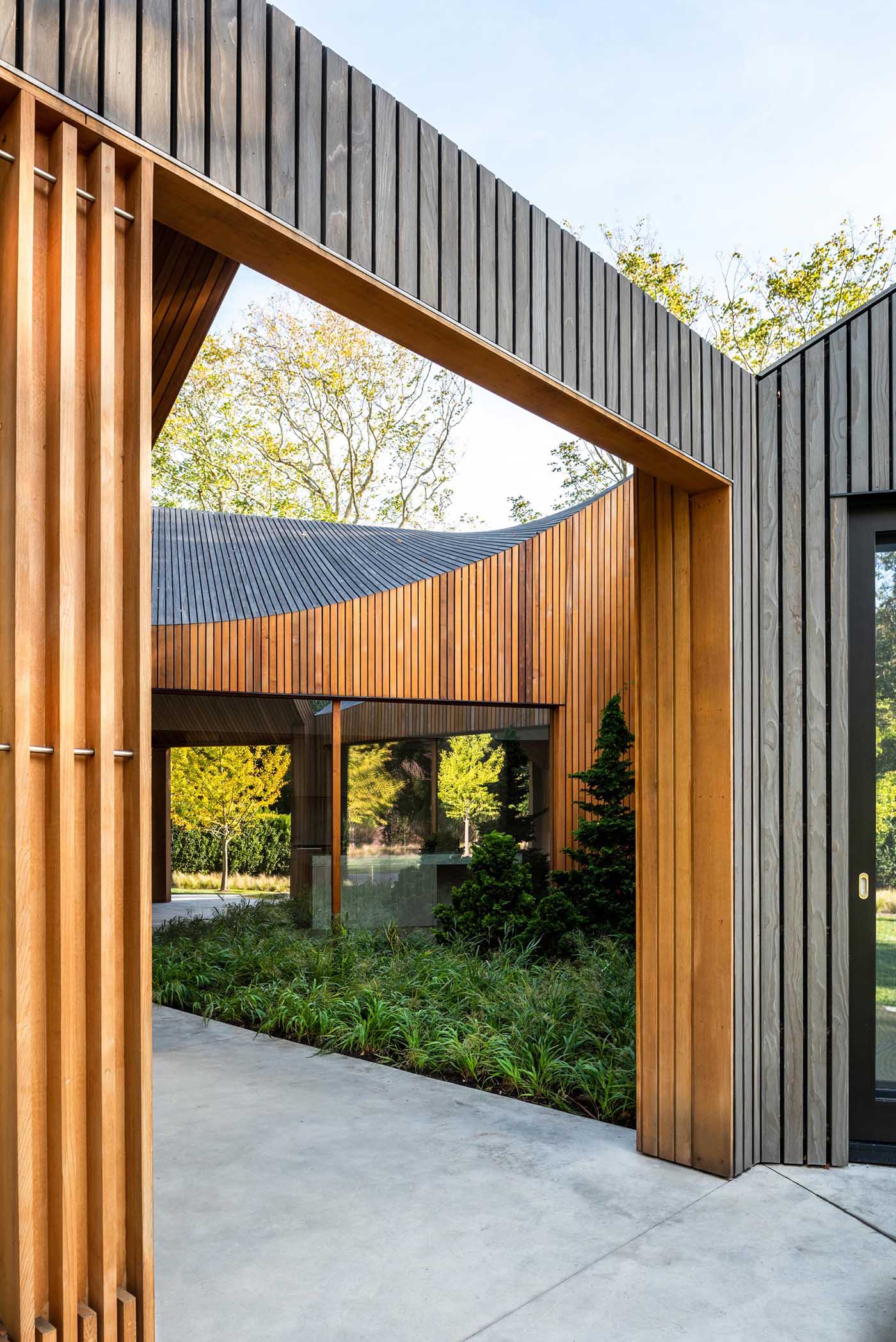 A bright white interior contrasts the exterior of the home and creates a feeling of openness, which is also accentuated by the angled ceilings, that can be found in both the living room and kitchen.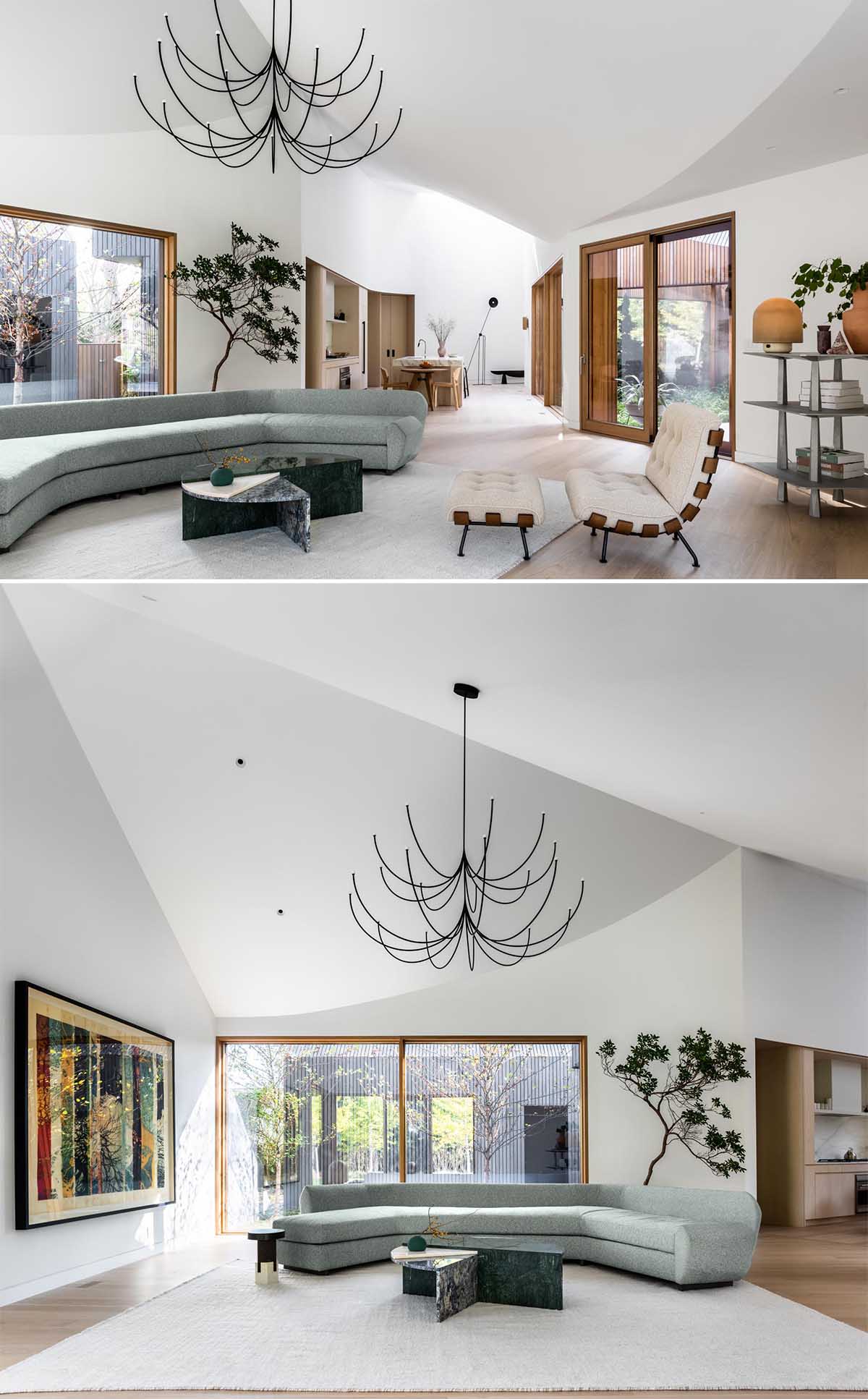 White oak wood floors add a sense of warmth to the interior and complement the wood cabinets found in the kitchen.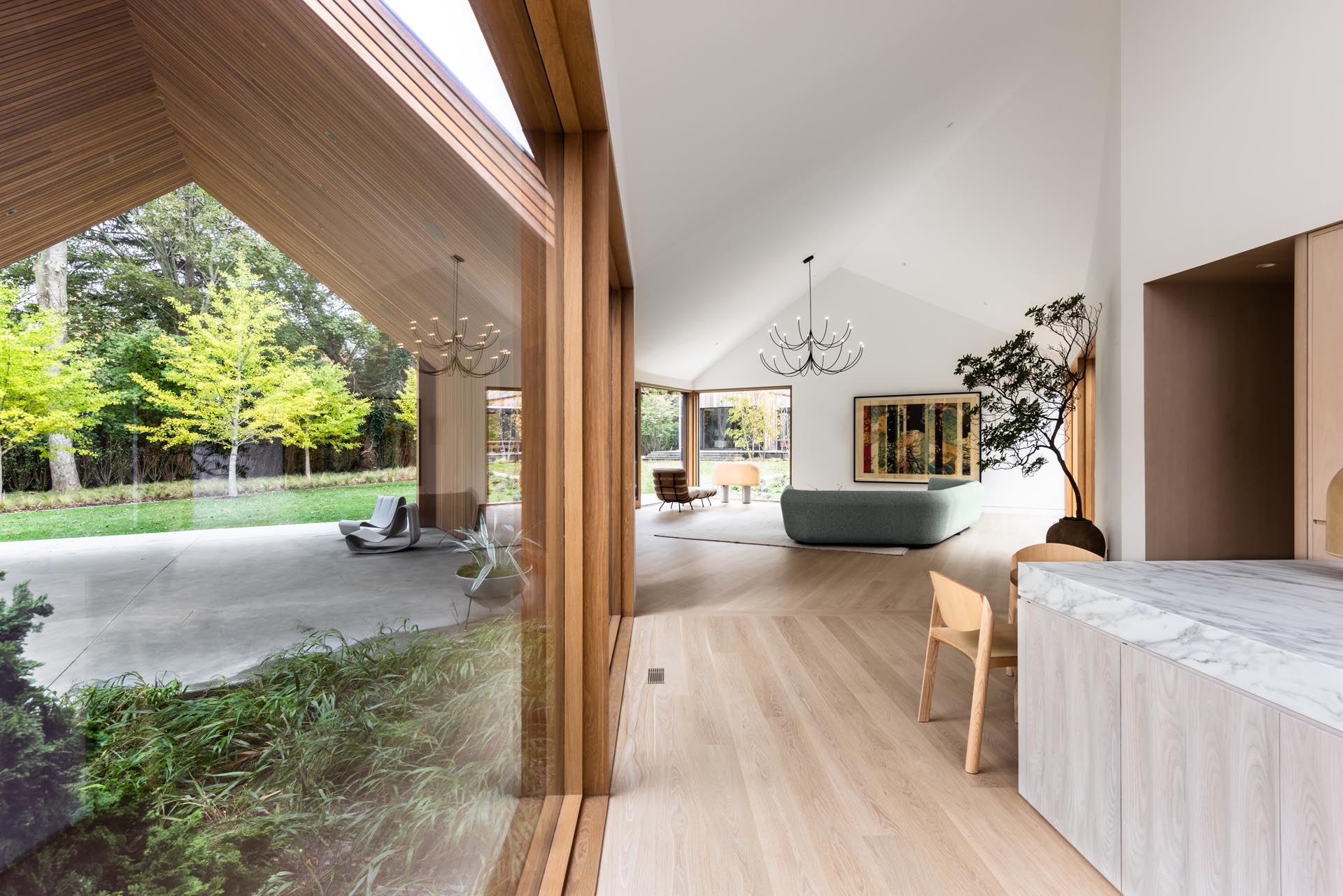 Not only does the kitchen have minimalist wood cabinets with black hardware, but the island has a thick countertop made from light marble.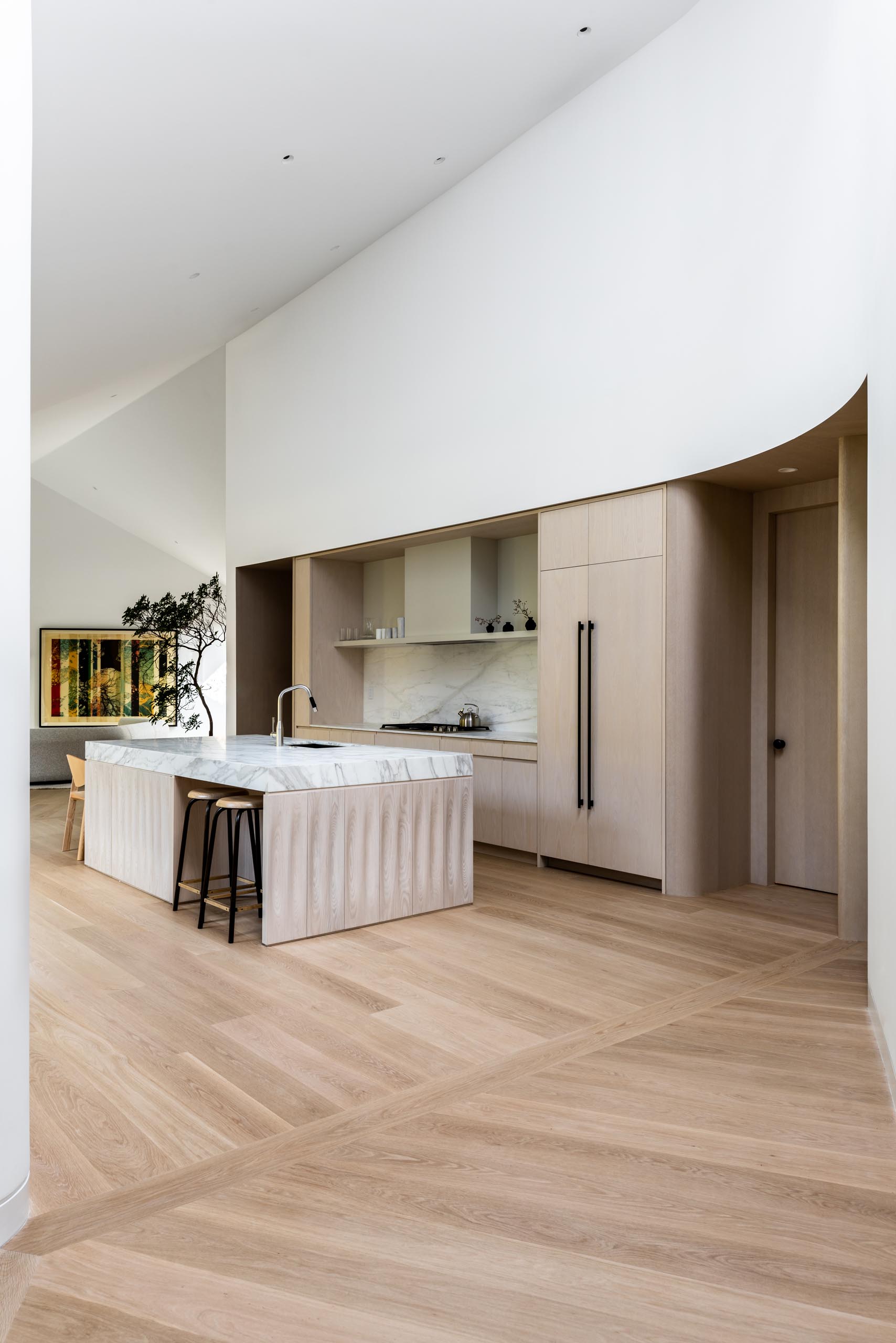 In a bedroom, large windows with wood frames provide views of the garden.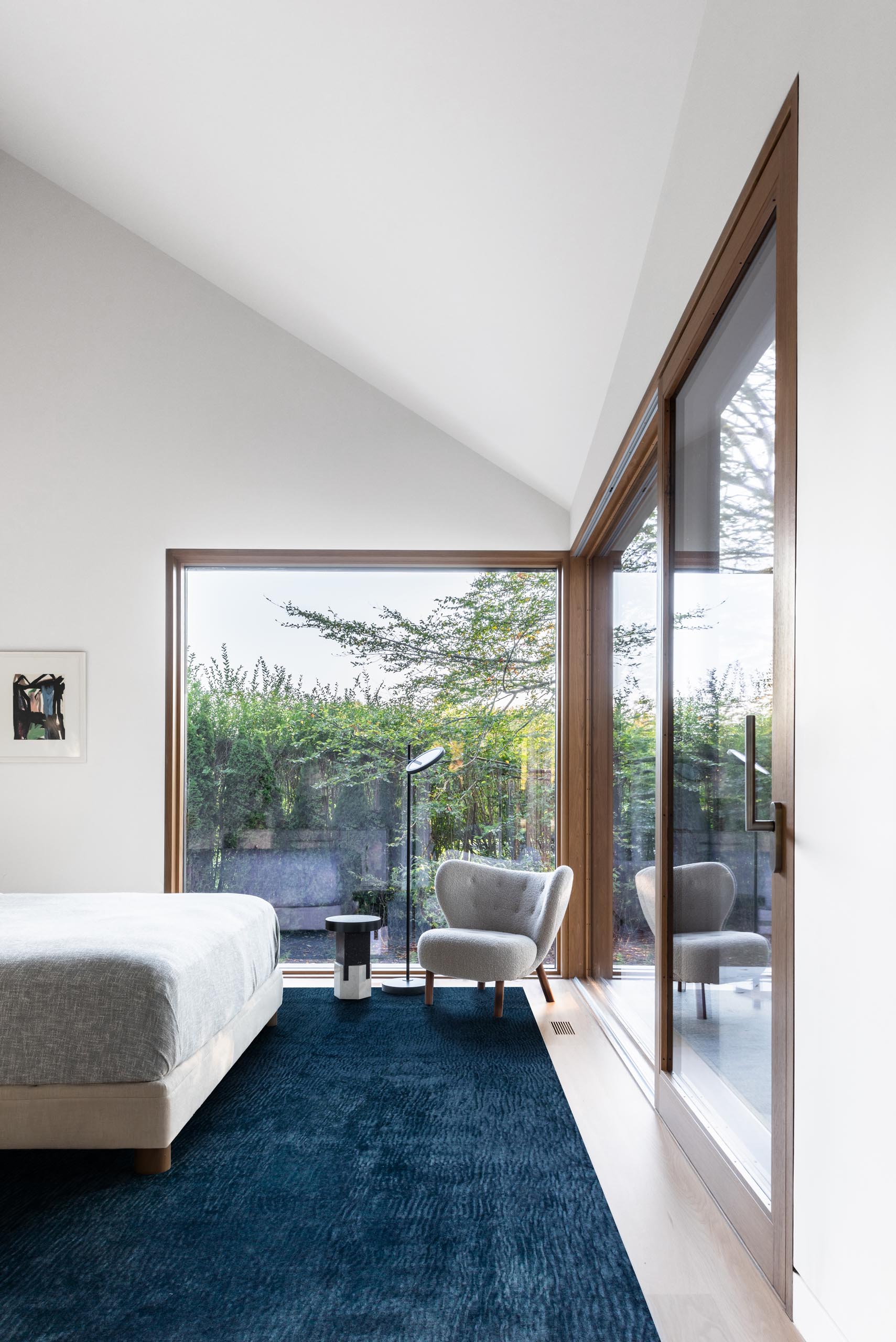 In one of the bathrooms, an eye-catching floor complements the white freestanding bathtub and black bathroom hardware.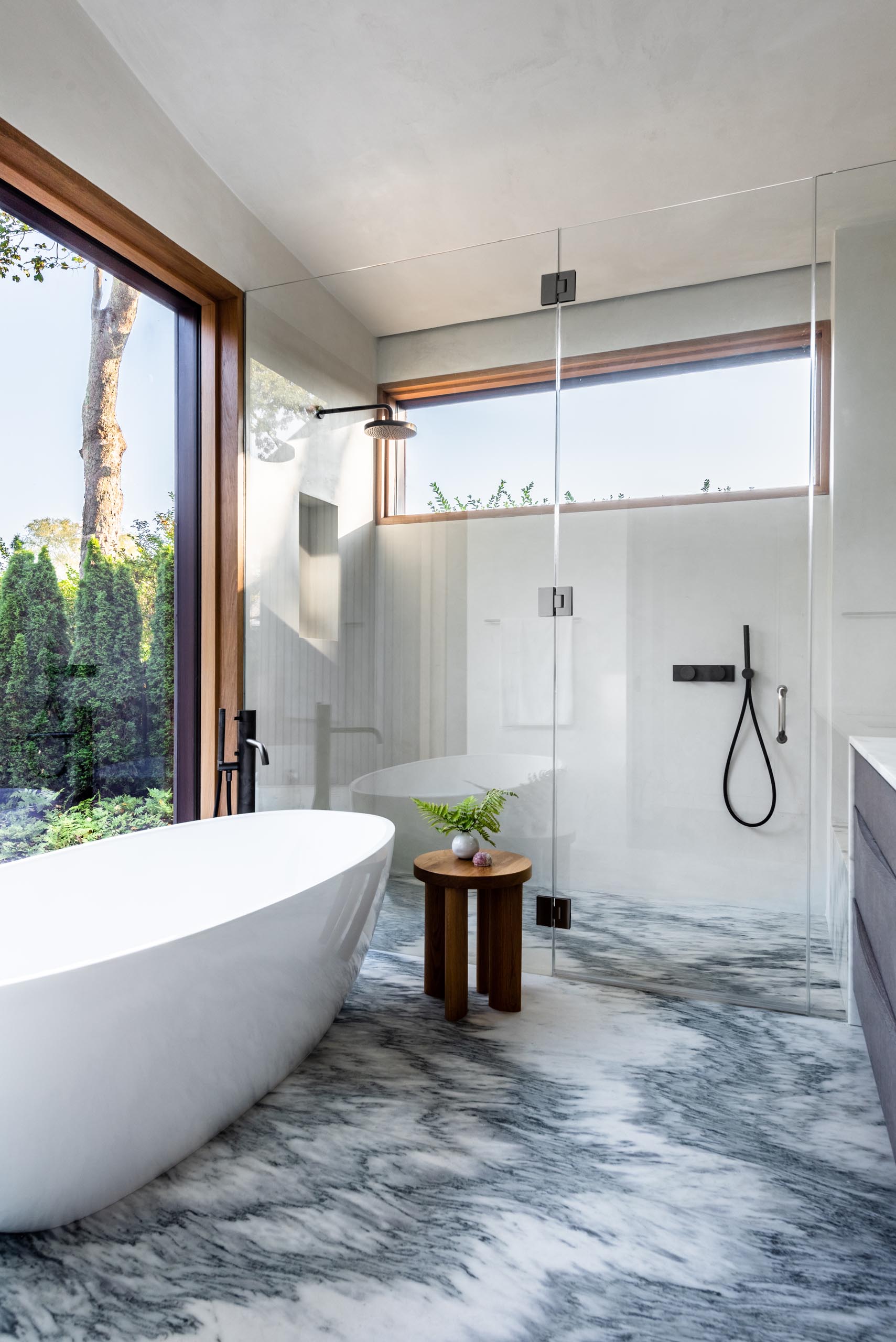 In another bathroom, the focus is the round mirror with a thick black frame that hangs above a light wood vanity with an undermount sink.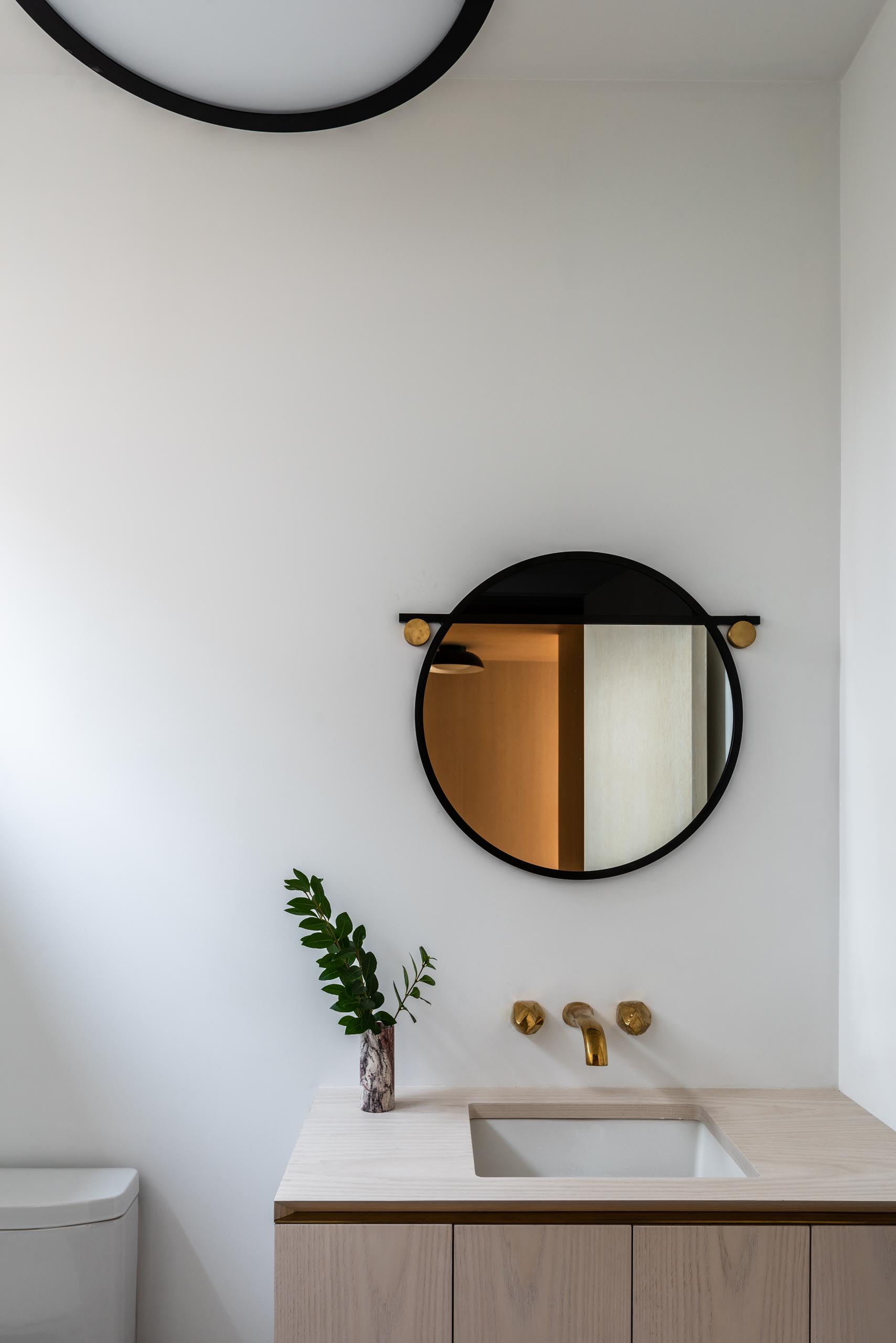 Here's the floor plan that shows the layout of the home and the uses for each of the six modules.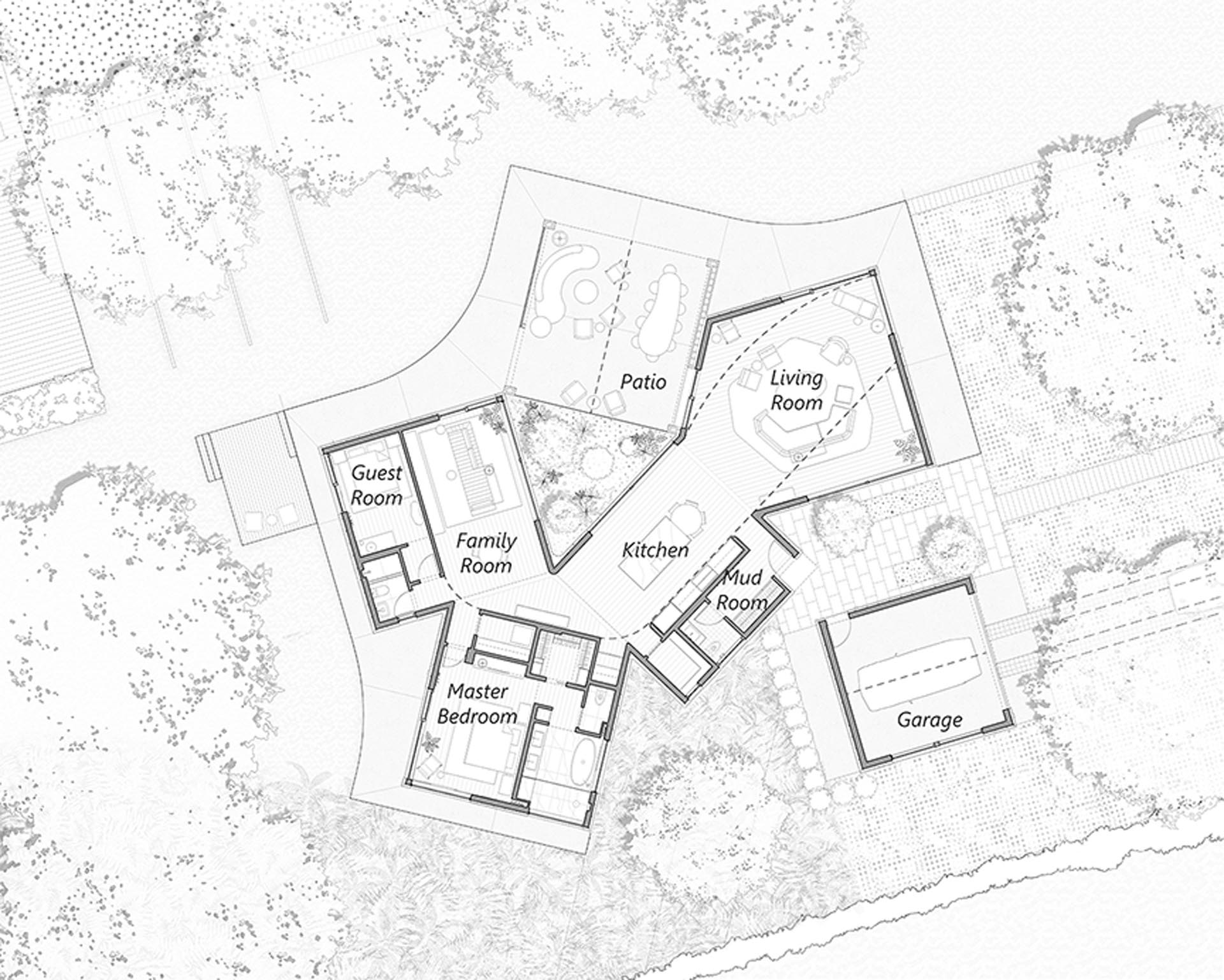 Photography: Alan Tansey and Young Projects | Architecture: Young Projects | General Contractor: Taconic Builders | Structural Engineer: Silman | Landscape Architecture: Coen+Partners | Rainscreen Supplier: reSAWN TIMBER co. | Styling – Matter Made and Young Projects | Kitchen Millwork, Island Millwork and Bathroom Millwork: Chapter+Verse