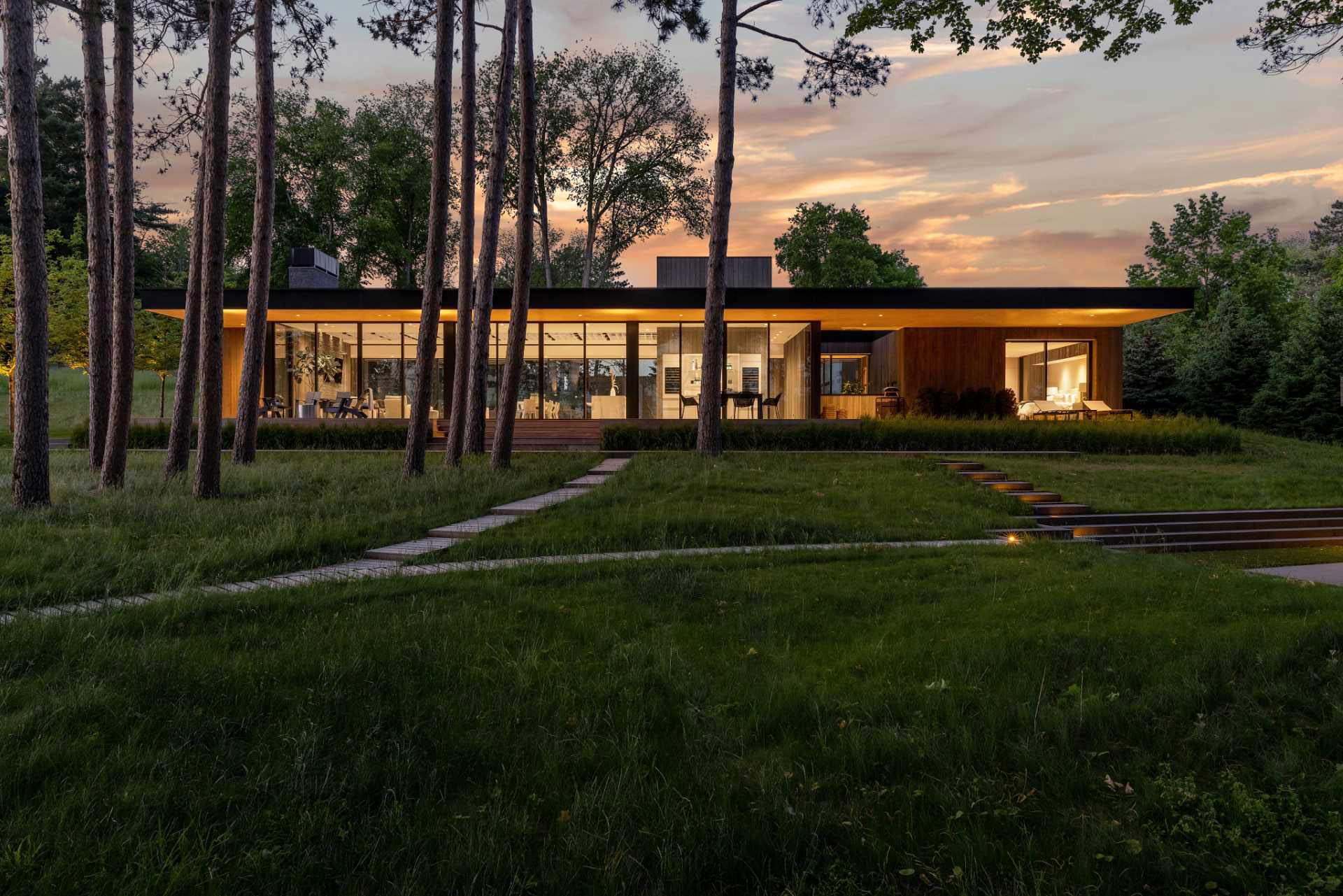 Residential design studio Charlie & Co. Design, Ltd., together with custom builders John Kraemer & Sons, have completed a new home on the shores of Lake Minnetonka, Minnesota.
A key design element of the house, are the floor-to-ceiling windows and sliding doors that are featured on either side of the great room.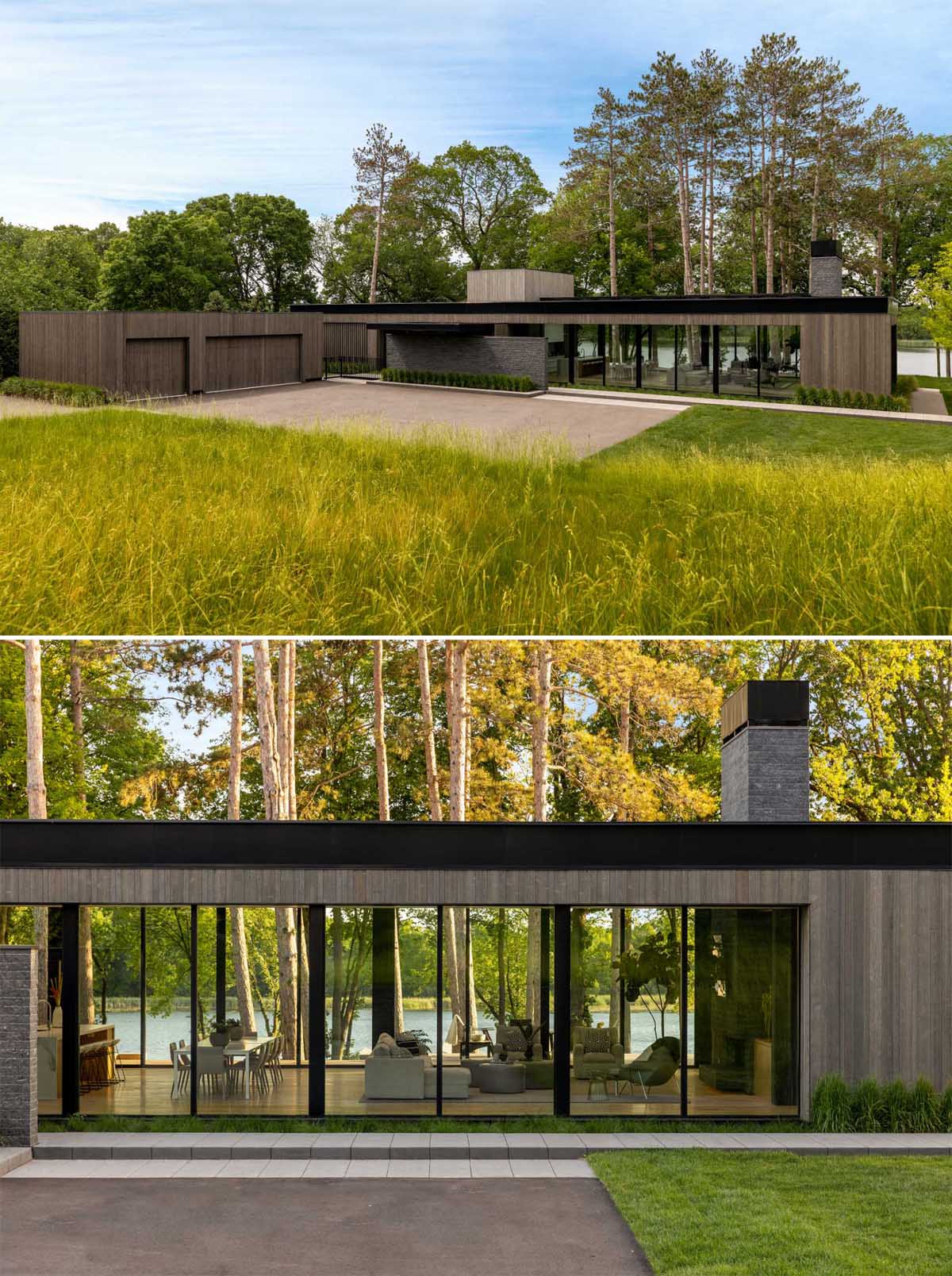 Vertical wood siding has been paired with stone accents for a modern appearance.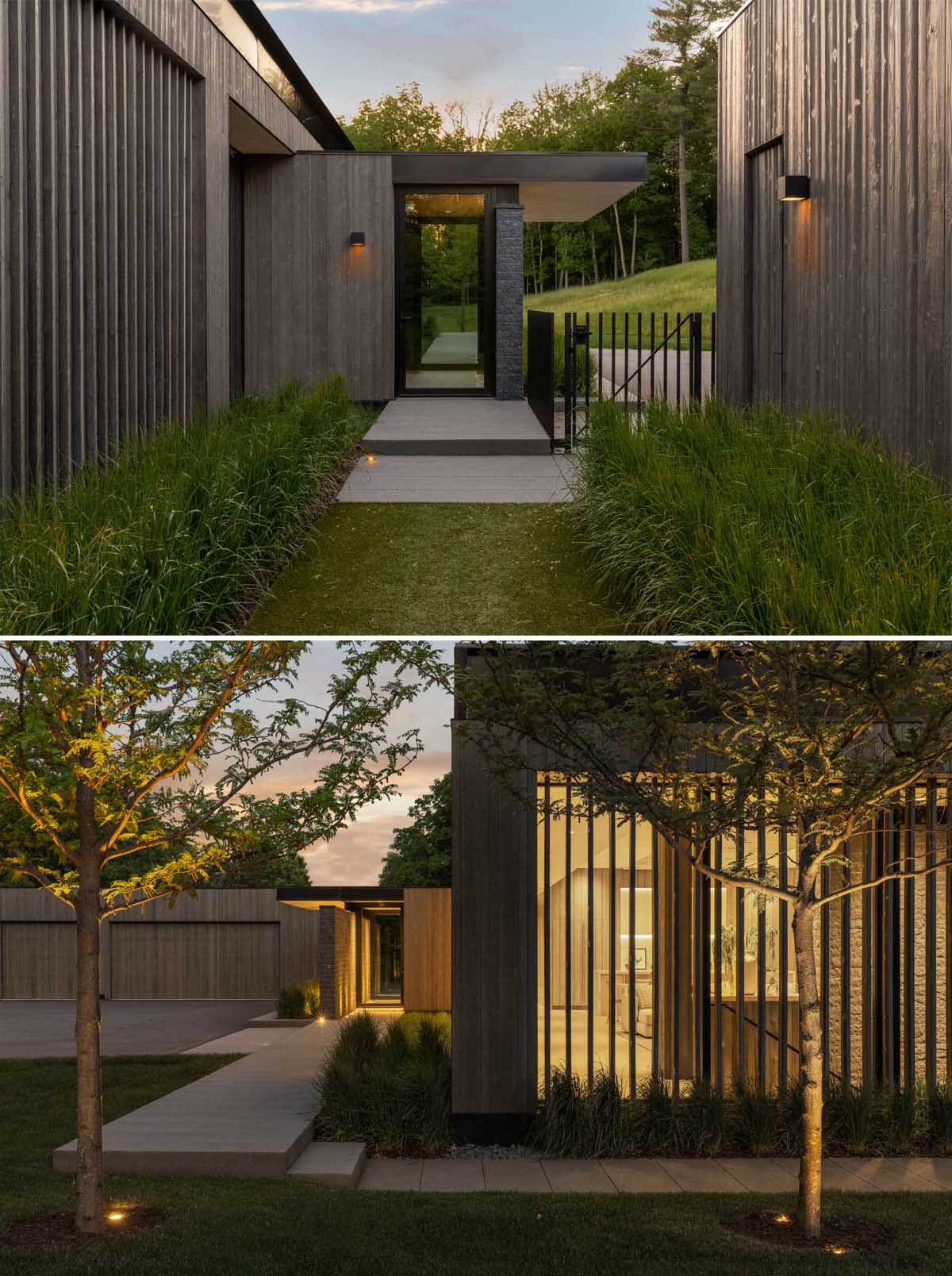 Easily seen on the rear of the home, the black framed windows and doors open the home to the yard, created by landscape design firm Topo.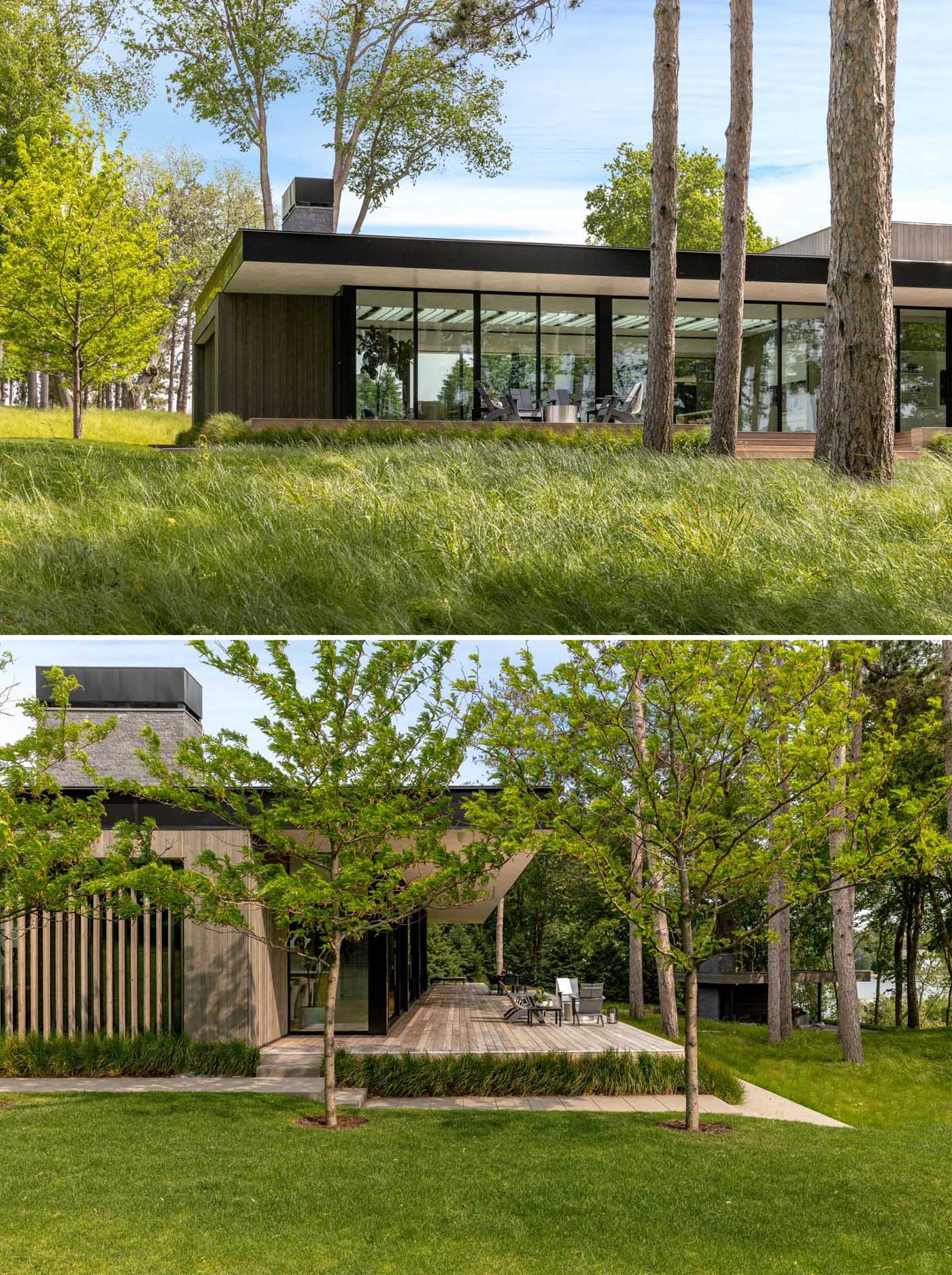 The terraced yard flows from the house, where there's a deck, down some stairs, and to a secondary covered outdoor entertaining area with a fireplace, TV, and lounge.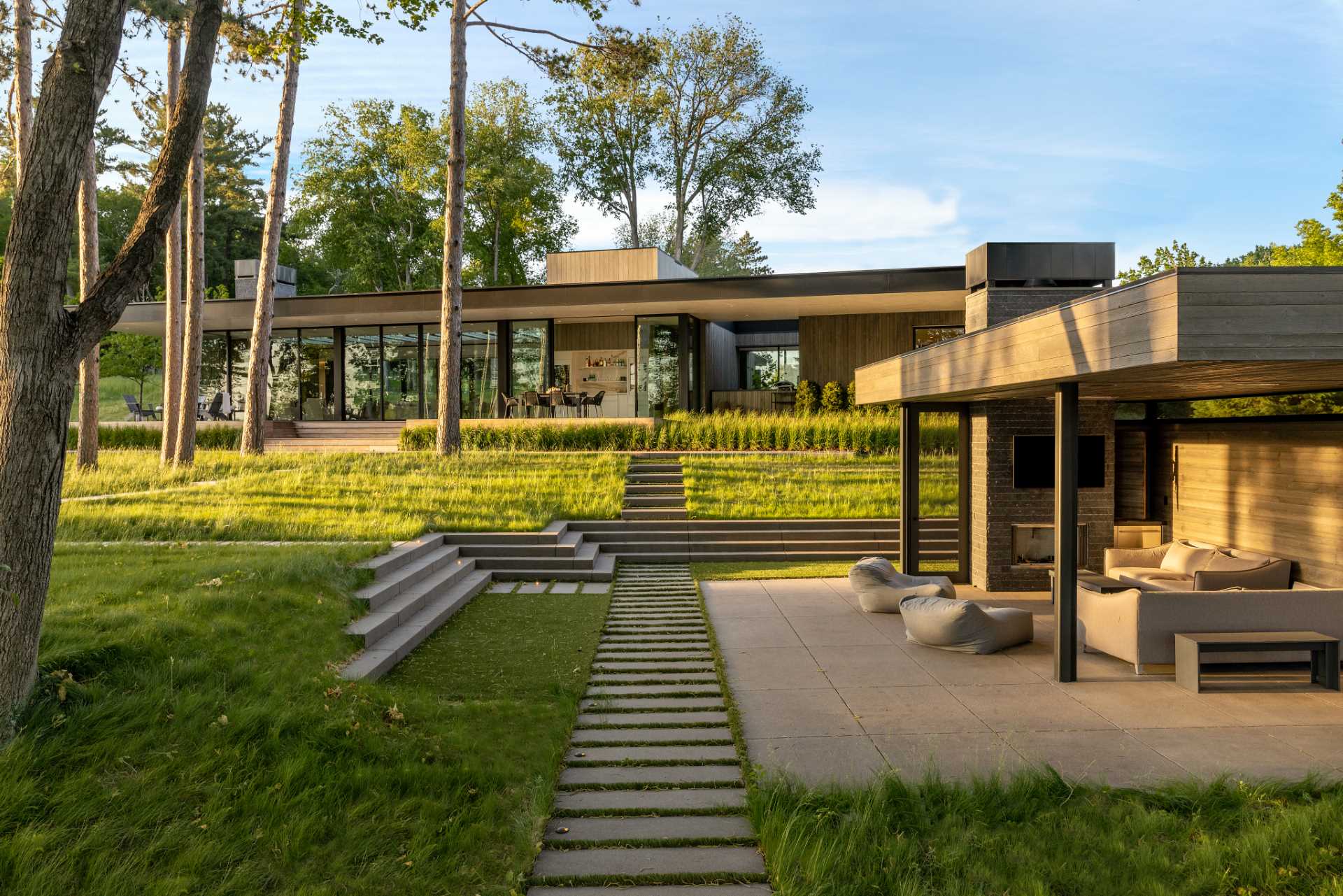 Inside the home, designed by Jeremy Wunderlich, the main living room, dining area, and kitchen, all share the same space, while the floor-to-ceiling windows and sliding doors provide stunning views of the landscape on either side.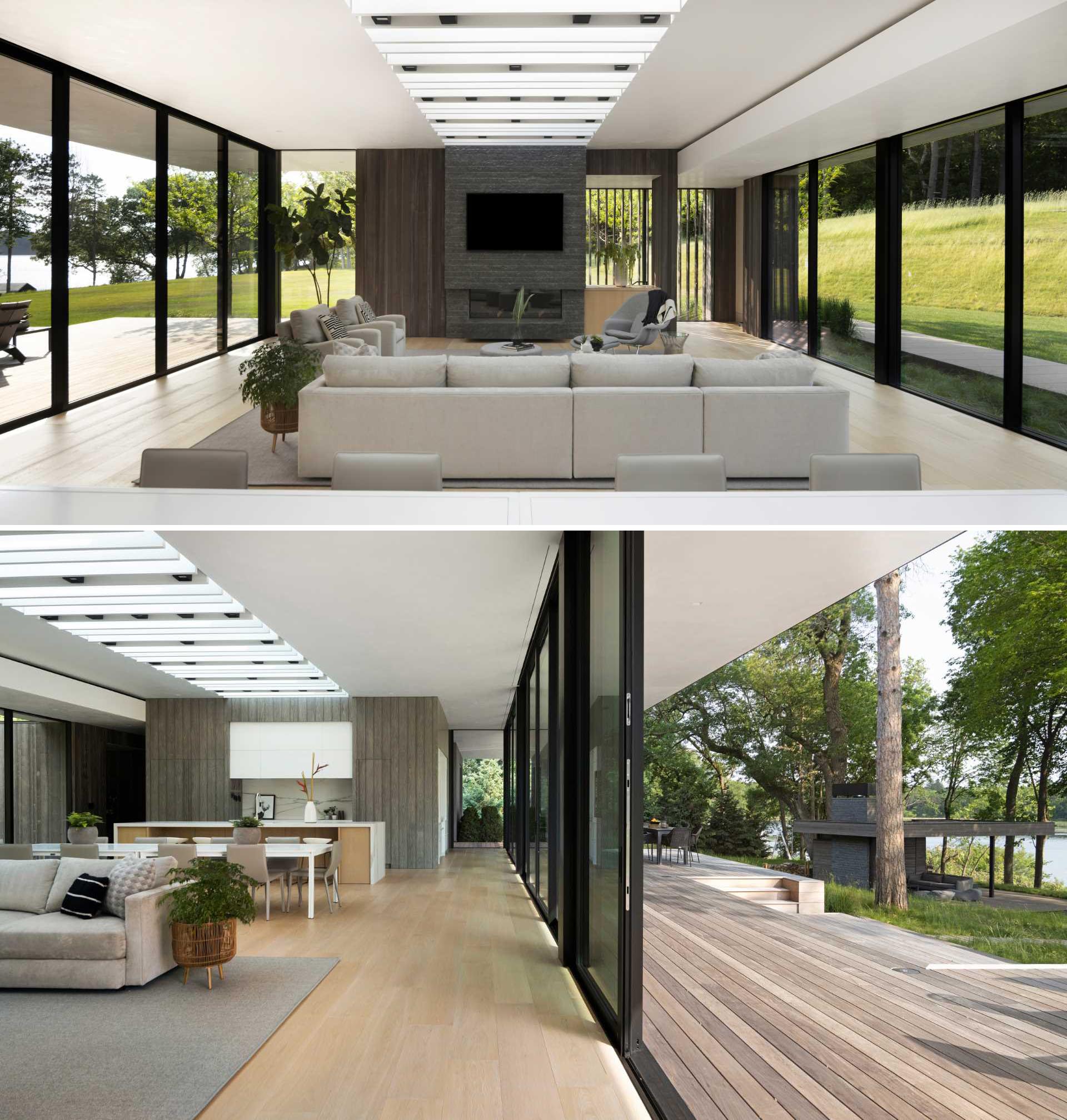 In the kitchen, a large island creates plenty of counter space, while an integrated fridge blends into the vertical wood accent.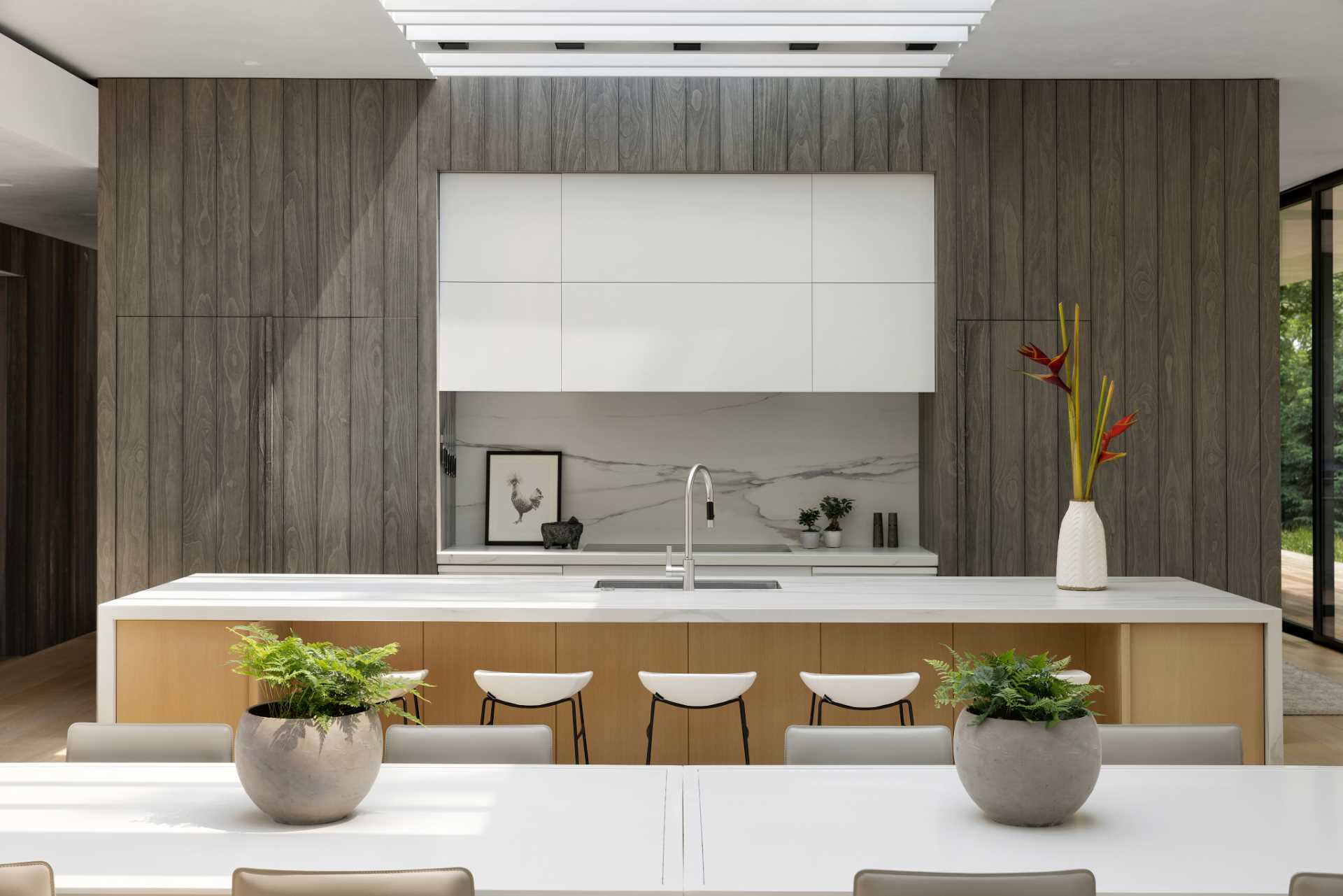 A staircase provides access to the lower of the home, where a media room can be found.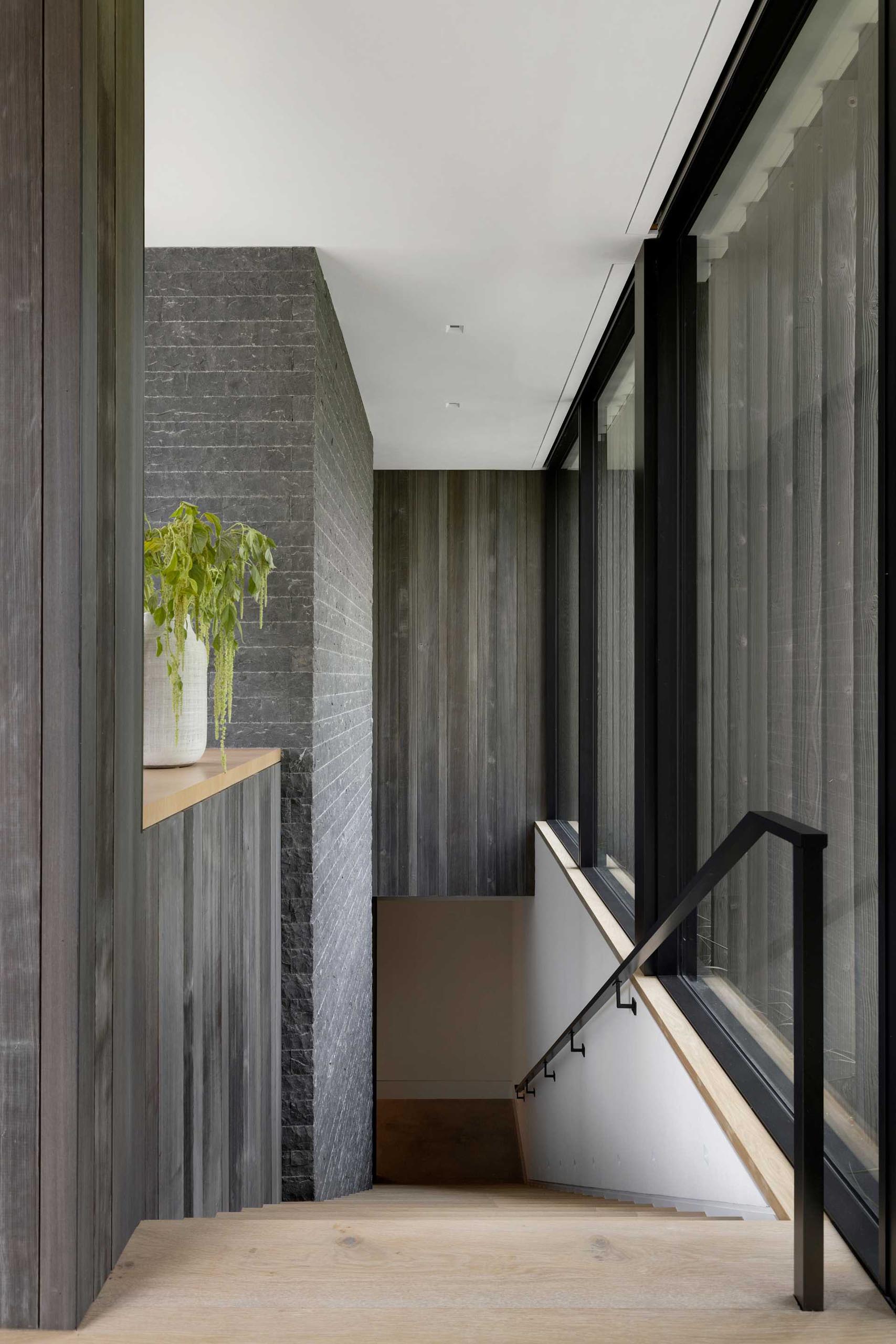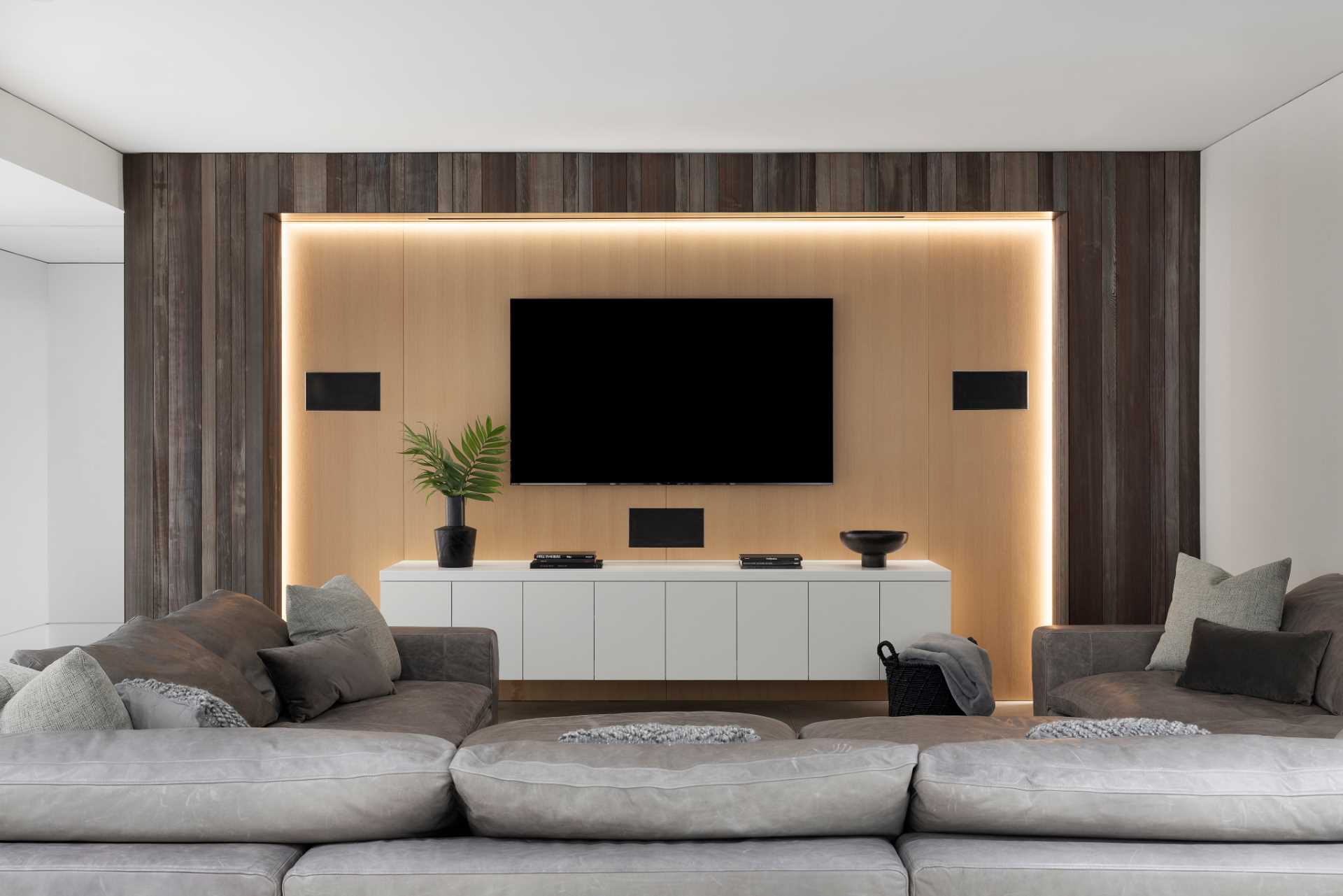 Here's a glimpse of the house at dusk, that allows you to see right through the house.
Photography: SpaceCrafting | Architecture: Charlie & Co. Design, Ltd. | Interior Design: Jeremy Wunderlich | Landscape Design: Topo, LLC | AV / Security: Admit One