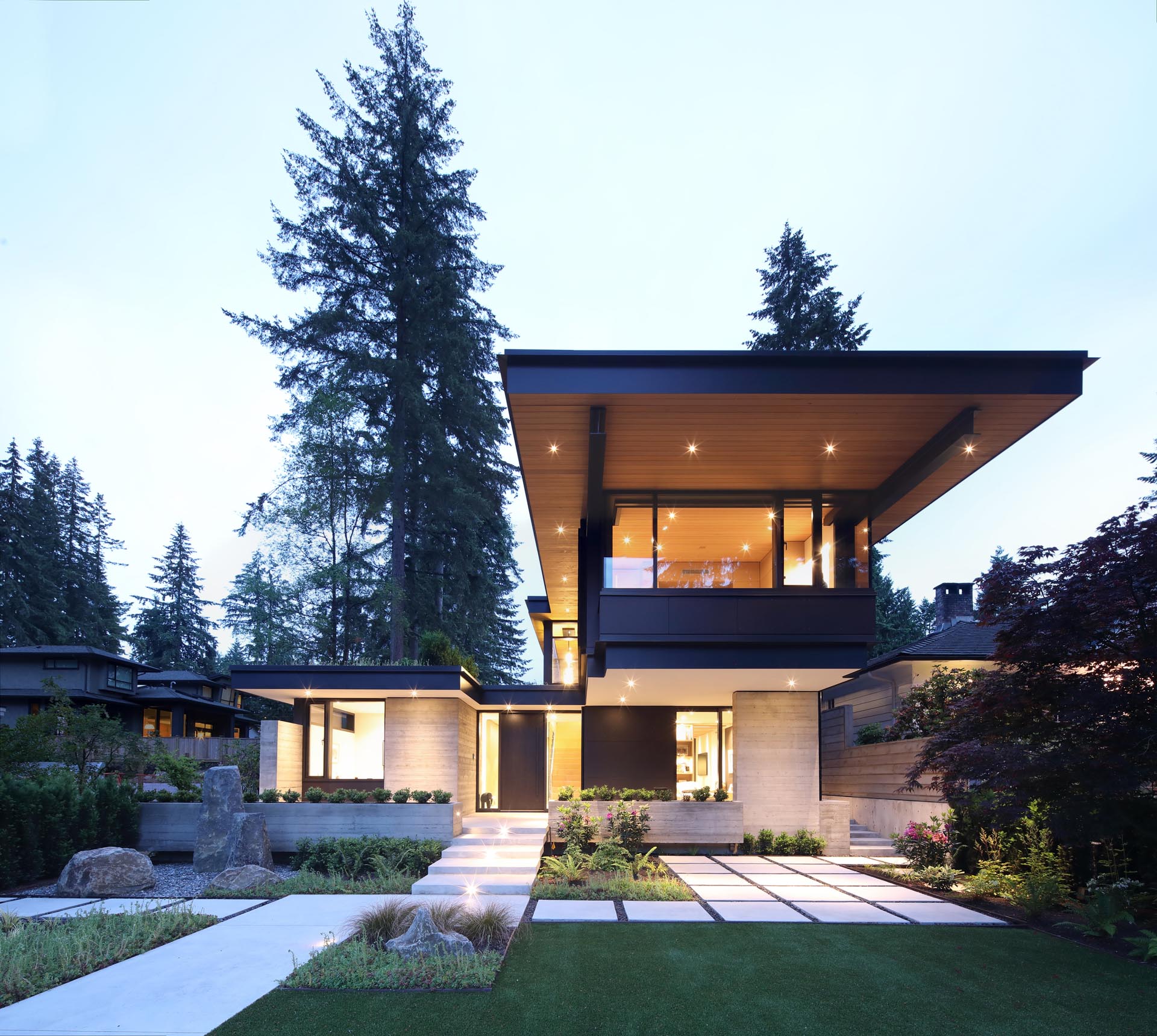 Vallely Architecture has completed a new west coast contemporary home in North Vancouver, Canada, that uses wood, steel, concrete, and Swisspearl fiber cement panels throughout its design.
One key design element of the home is the overhanging roof that extends away from the house and protects it from the rain.
The roof showcases a wood-lined soffit with embedded lighting, while the exposed metal beams complement the other black elements of the house, like the panels, window/door frames, and railings.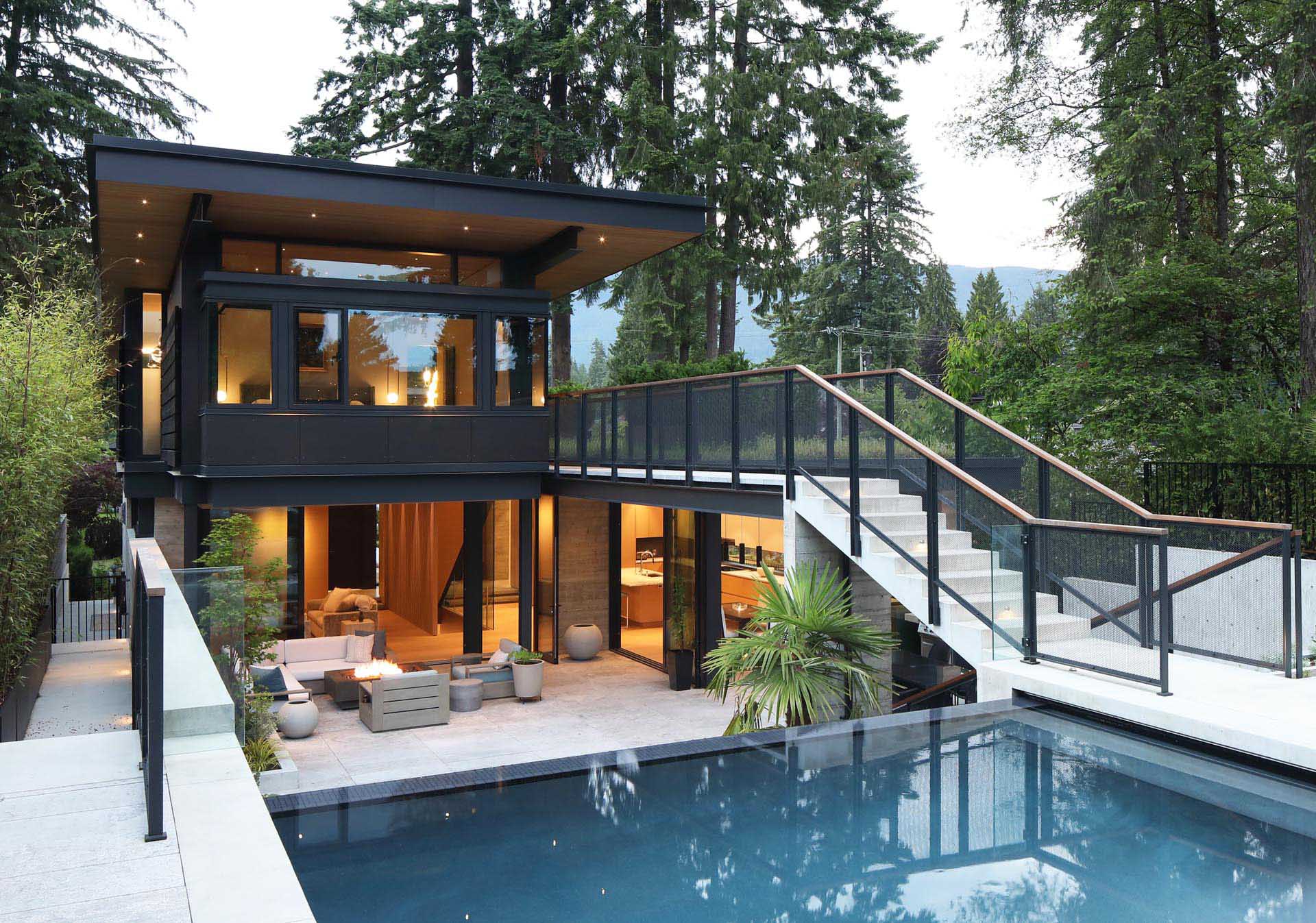 'The Bridge House' gets its name from the bridge that extends from the backyard to the house. The architects explain, "We proposed the bridge as a dramatic architectural element that would both physically and visually connect the upper level of the home to the rear yard while still providing ample space for an outdoor area beneath it."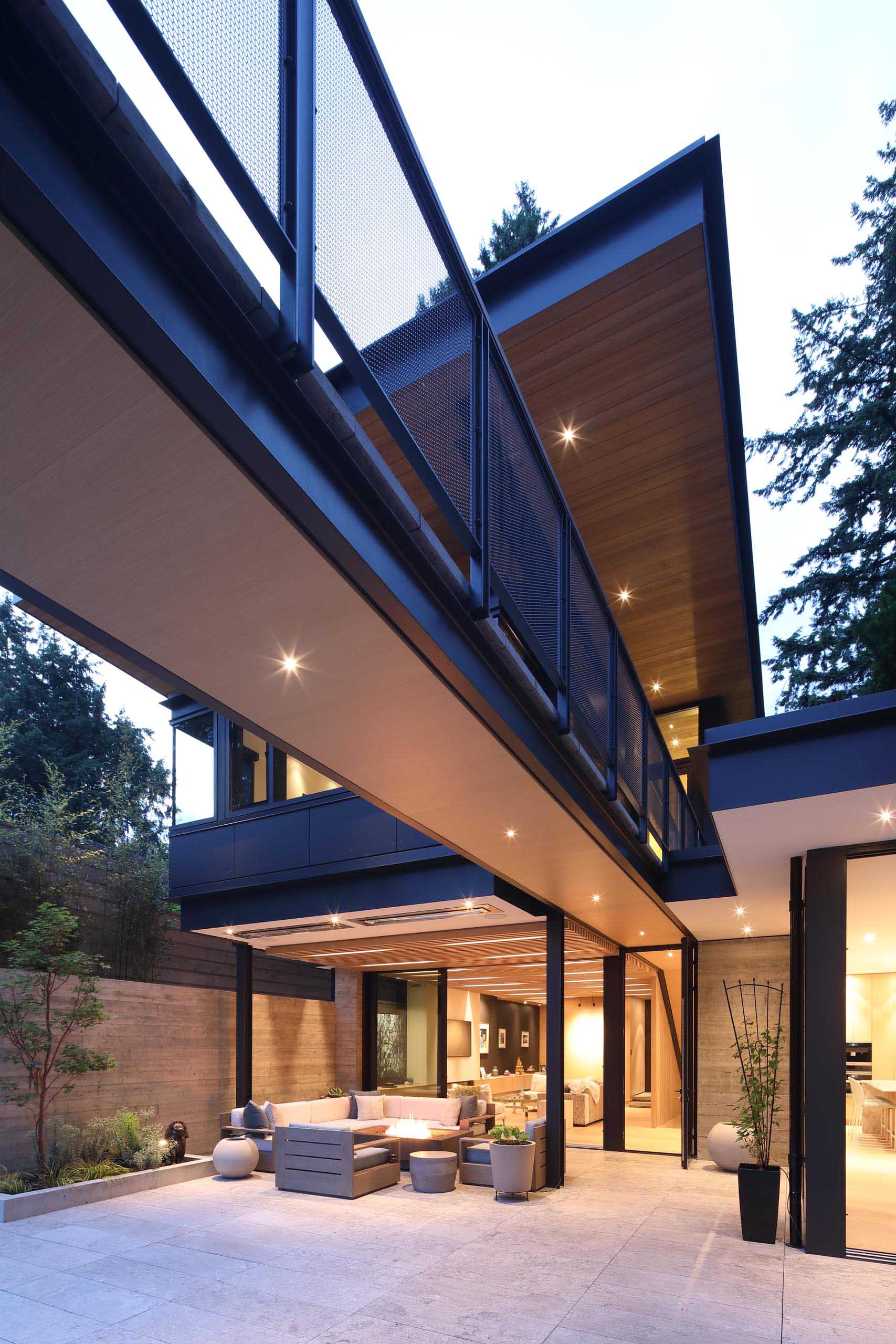 Inside the home, light-colored wood has been featured, adding a natural element to the interior, while still creating a contemporary and warm atmosphere.